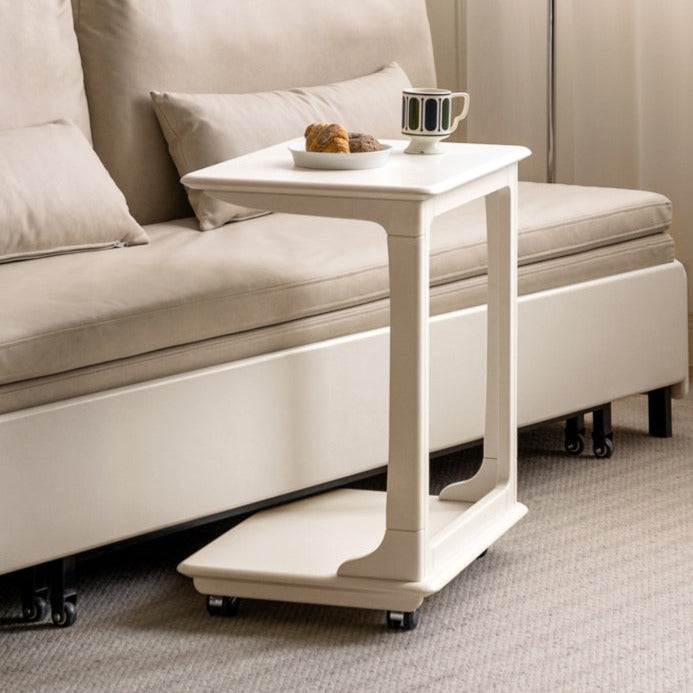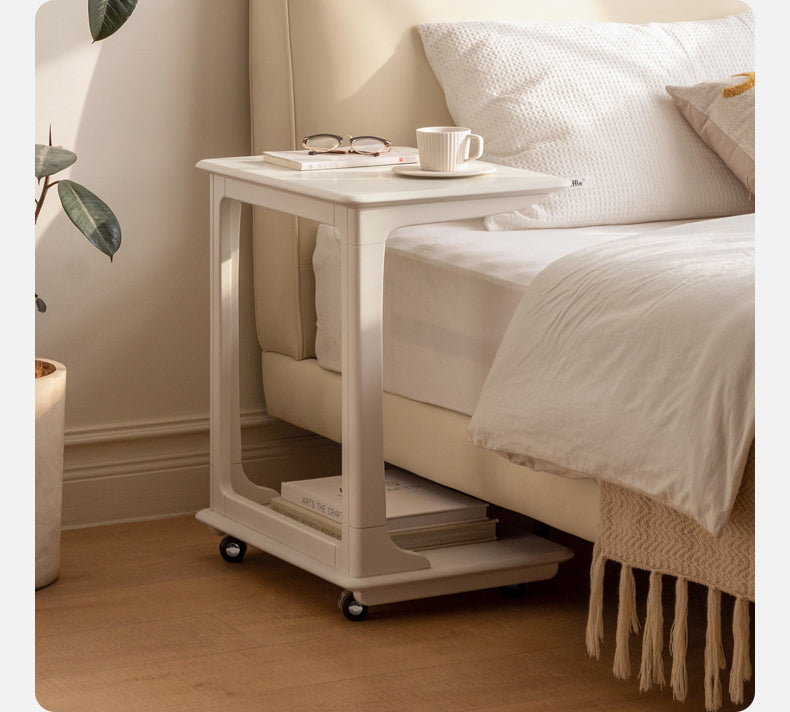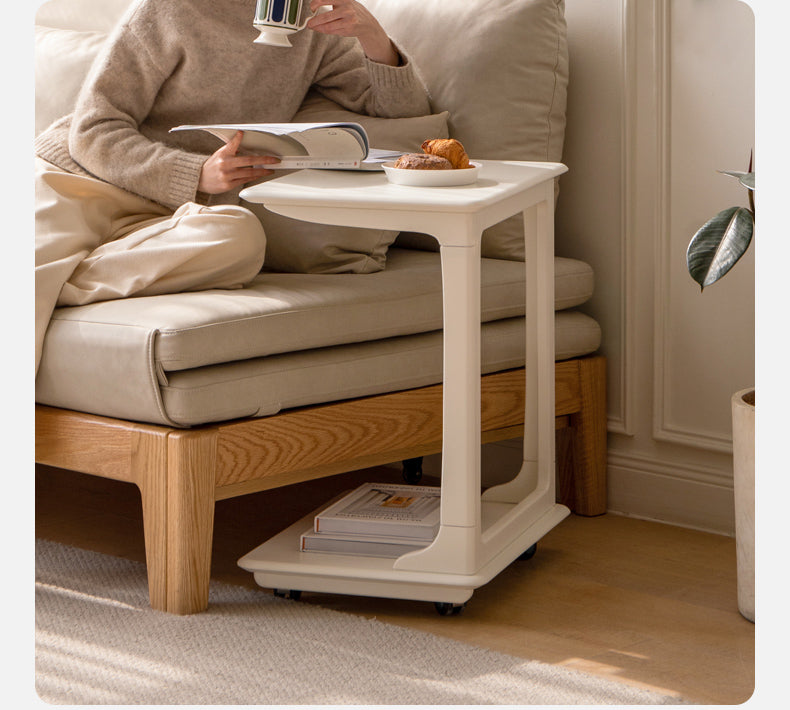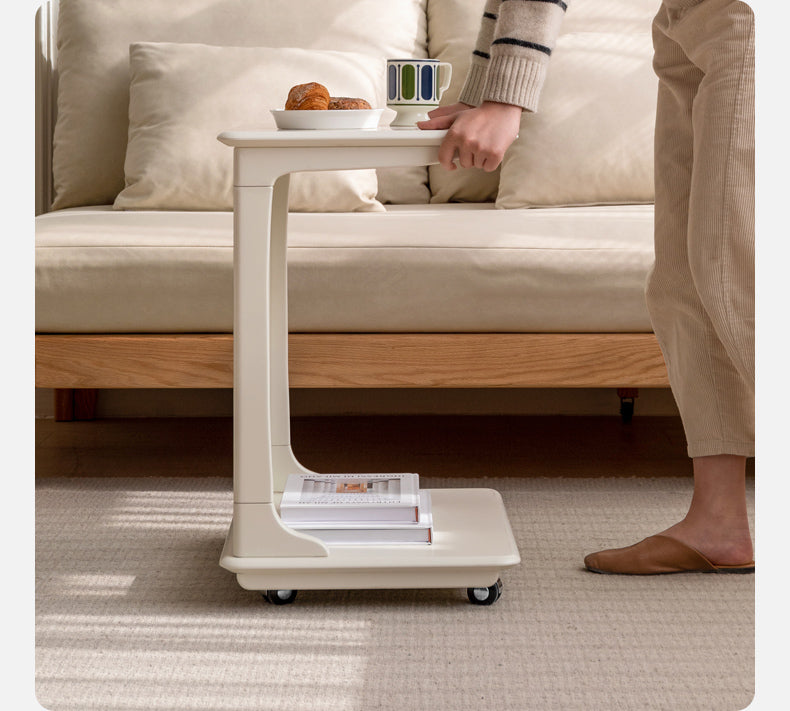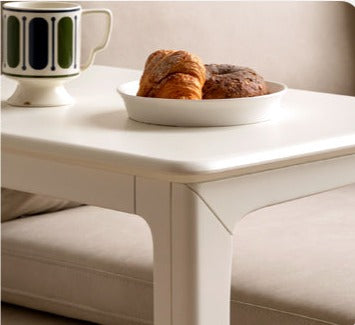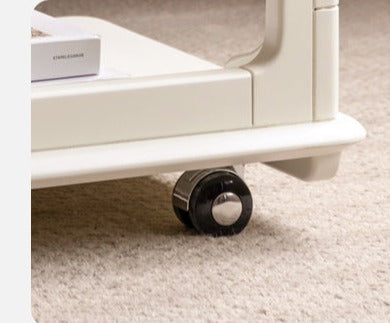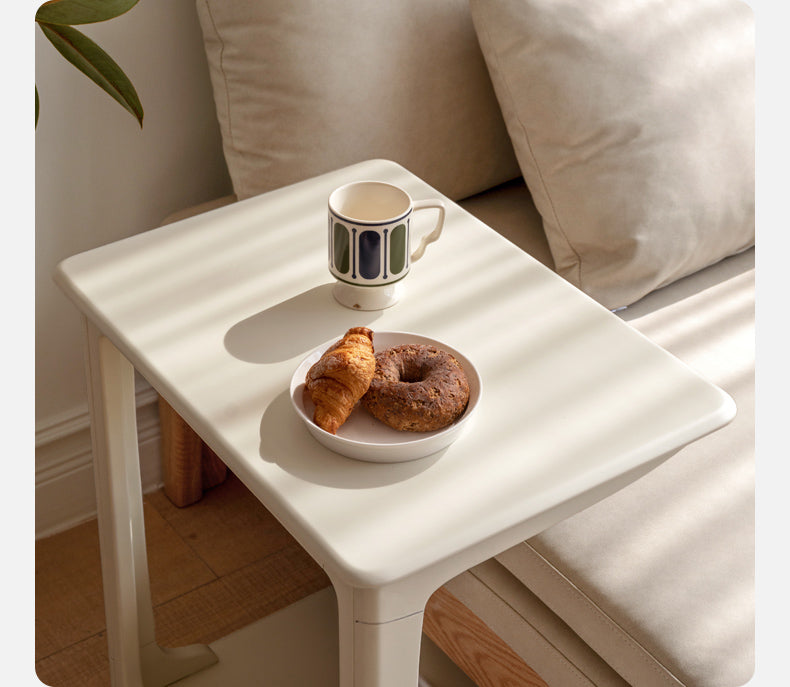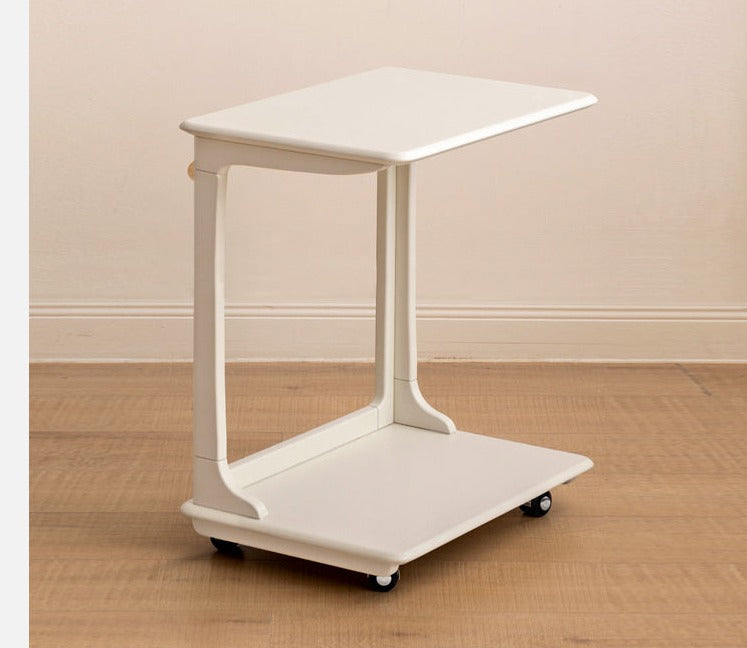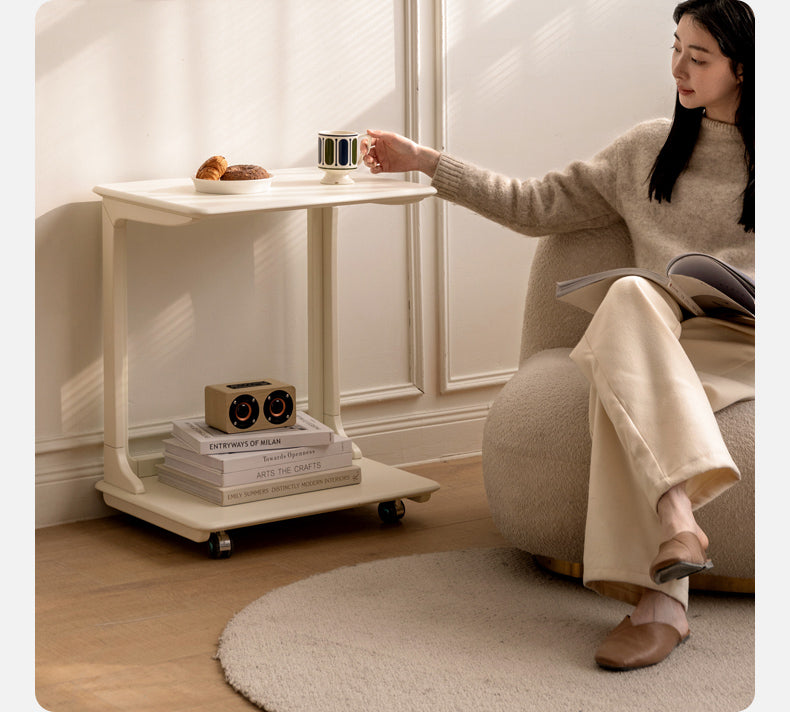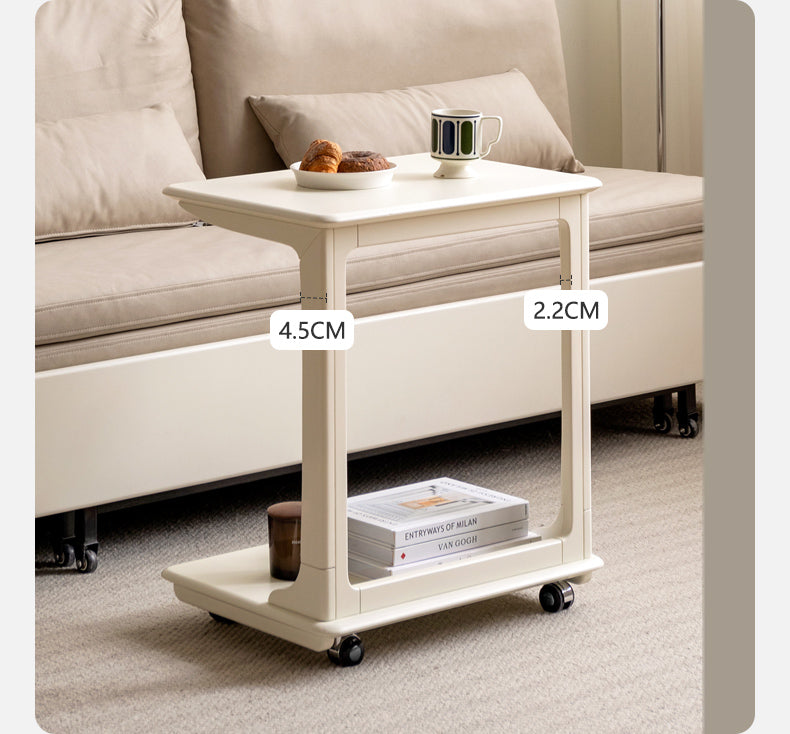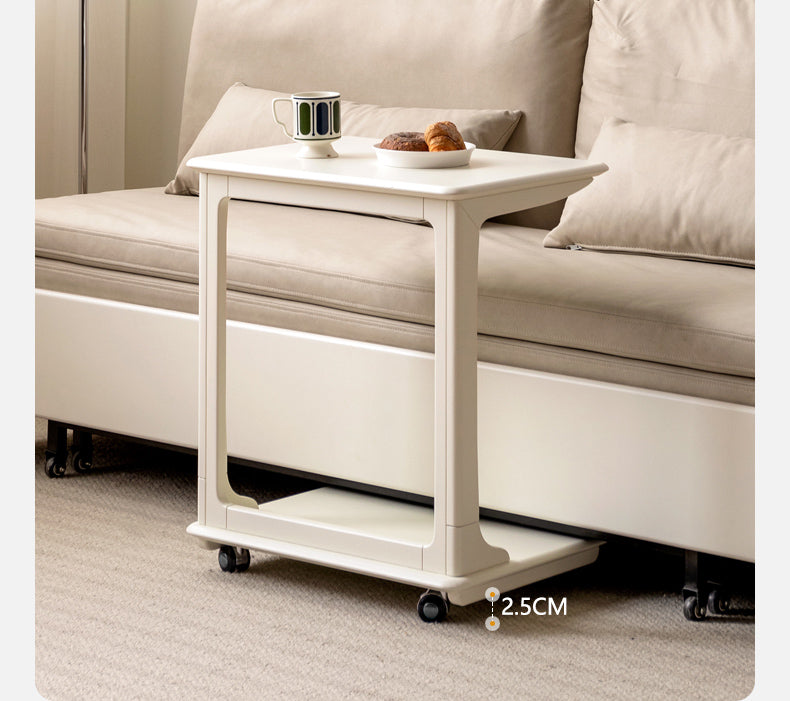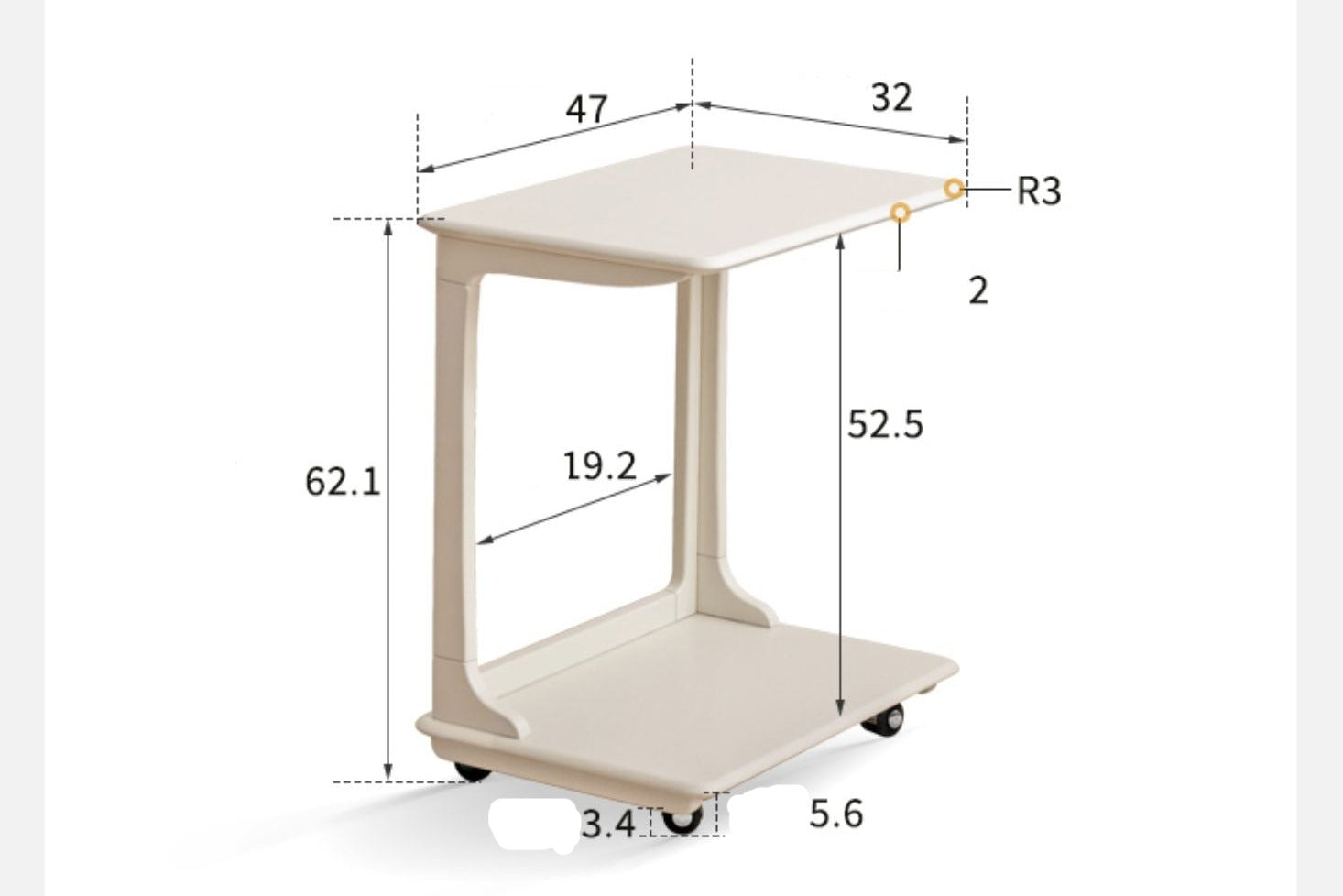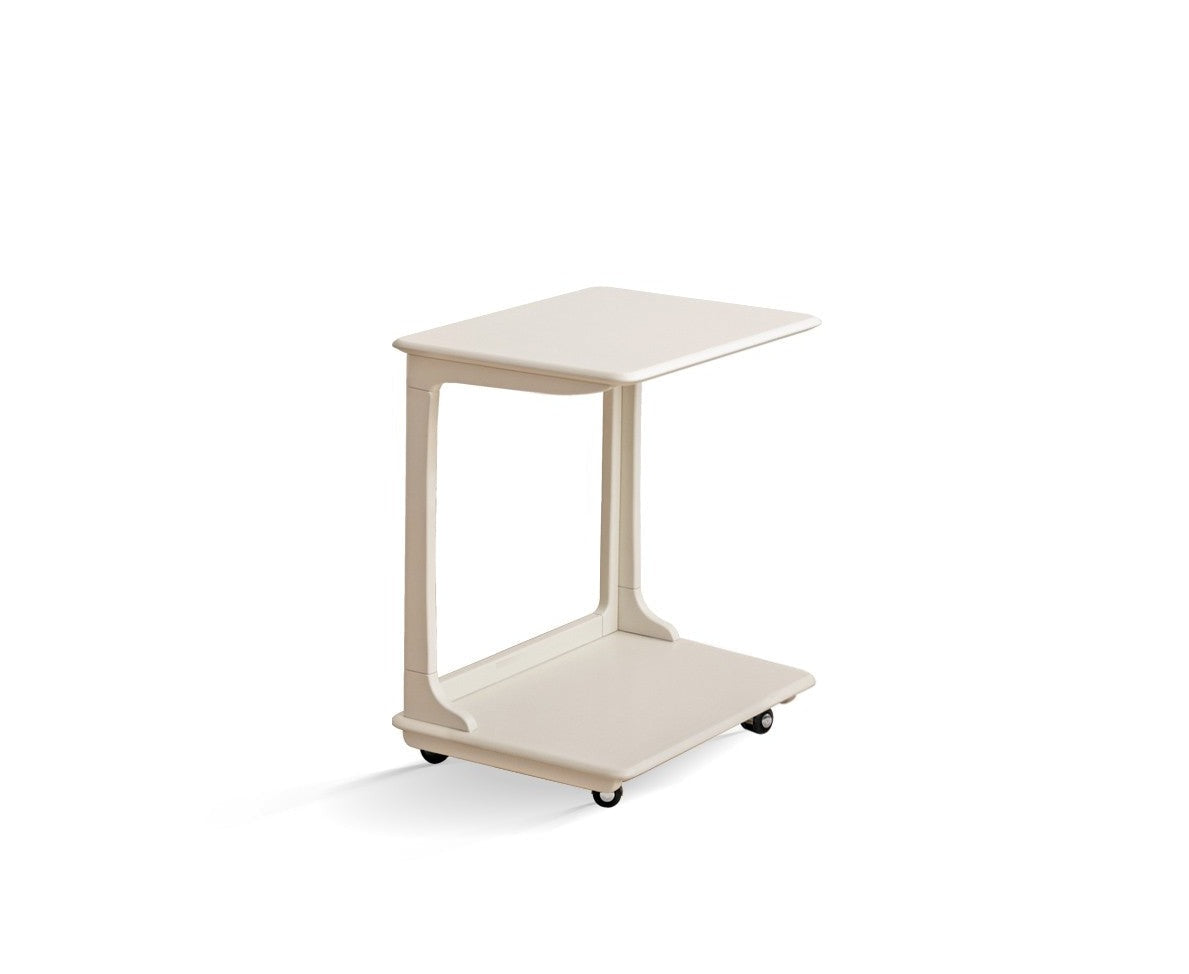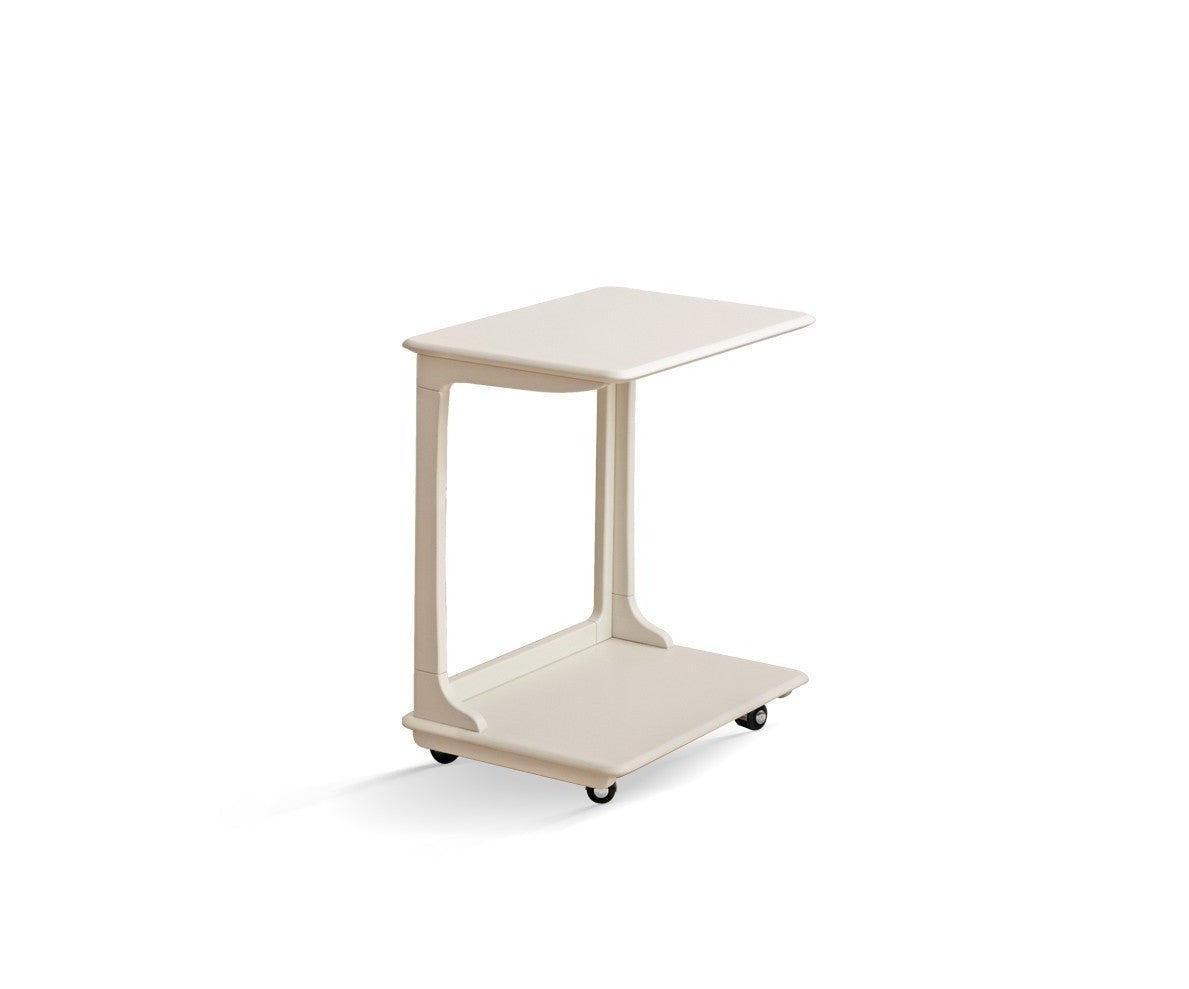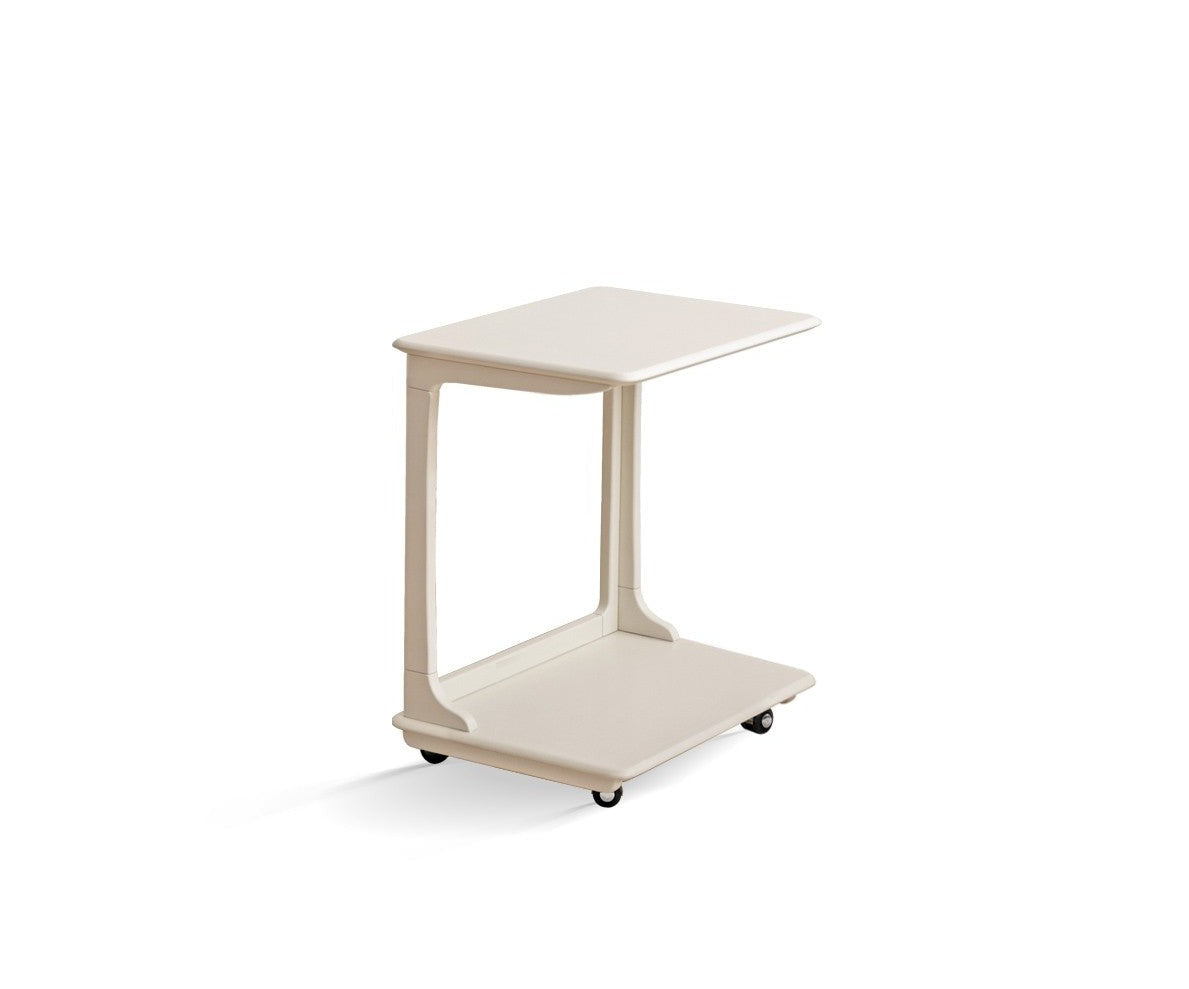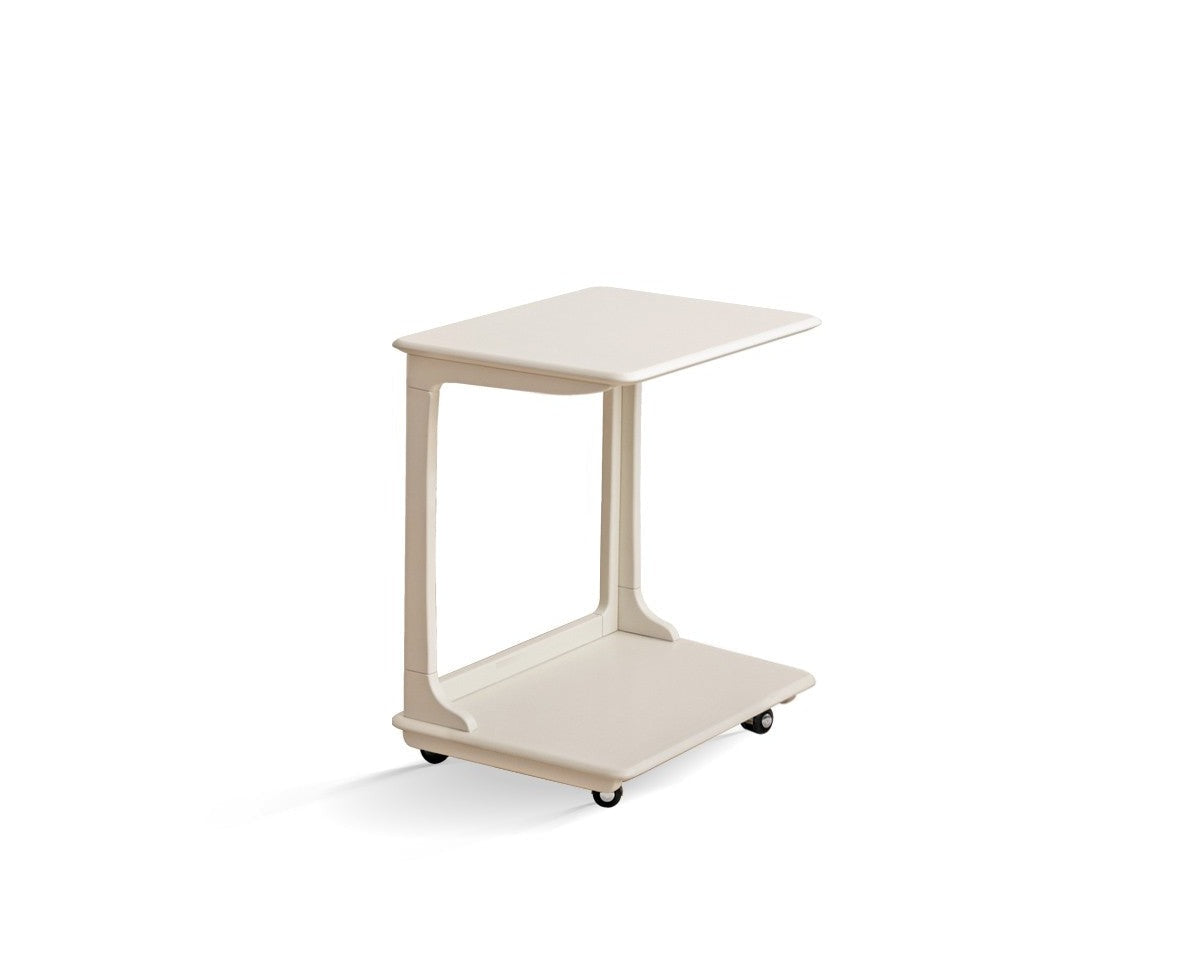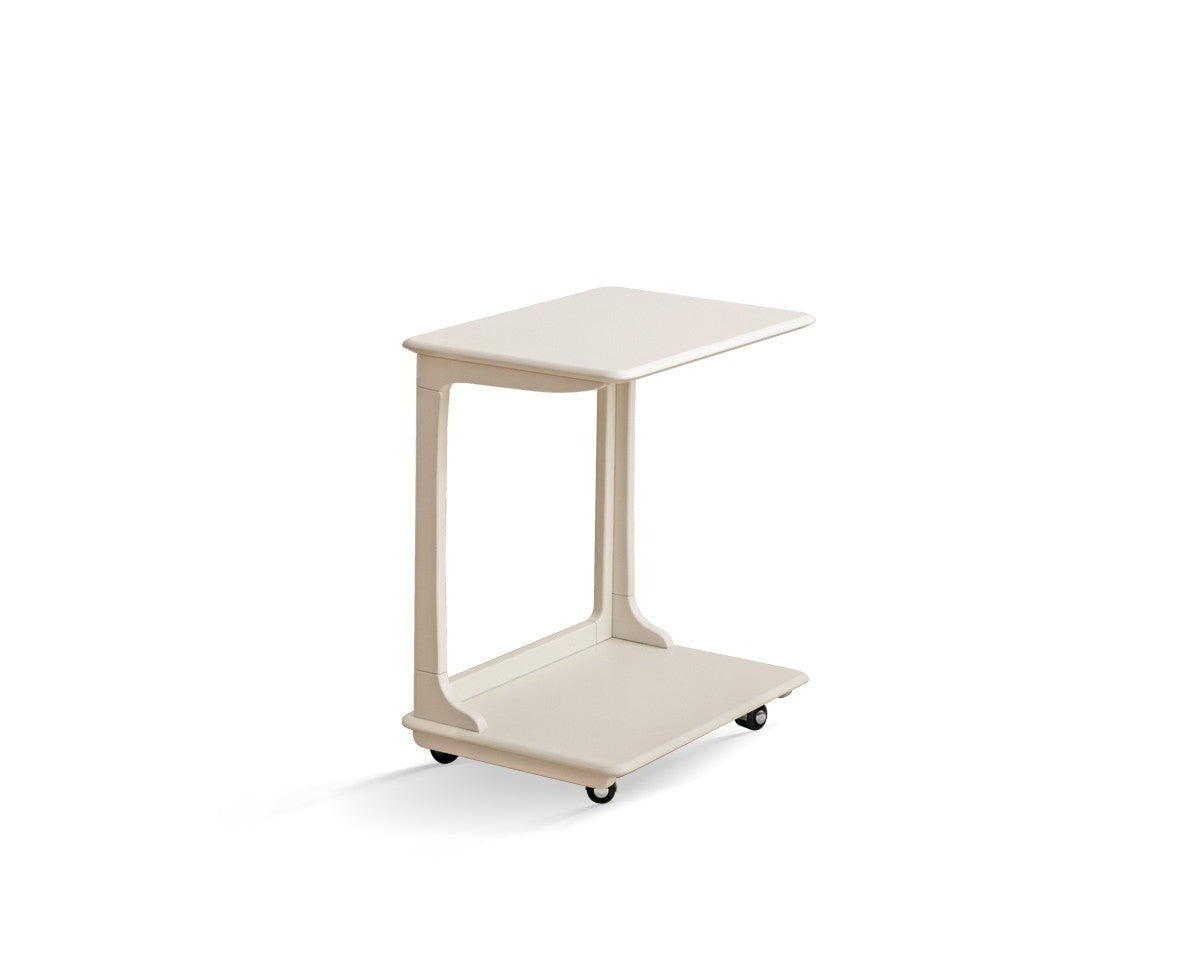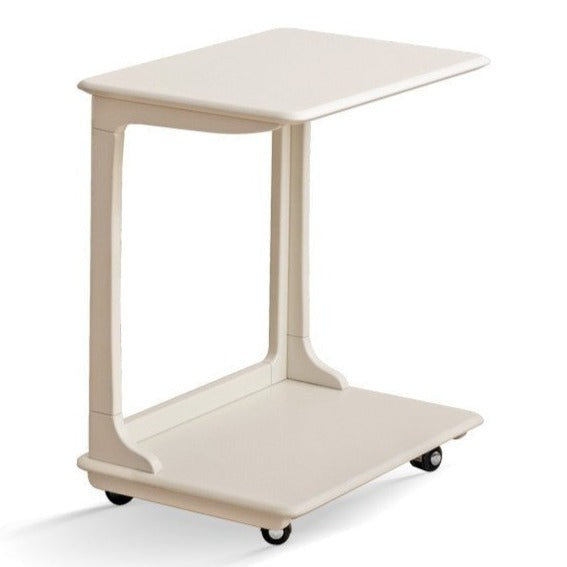 Mobile side table Birch solid wood"
---
Material:
1. The whole product is 100% pure solid wood, without any man-made panels, no veneer, no finger joints, genuine goods at a fair price.

2. The main material is birch imported from Russia,
The surface of the material is fine and smooth, and the texture is moderate and elastic.
The auxiliary material is tulip tree imported from North America, which is used for (top and bottom boards). It has moderate hardness, clear texture, fine structure, is not easy to mold, and has good physical properties.

3. Wheels: universal wheels with brakes.
Closed covering paint, delicate luster, healthy and environmentally friendly, paint: It can provide more color choices for solid wood, helping to create a healthy and fashionable home.

_____

Side tables that can be moved at will
Easy to use,
C-shaped embedded design
Space Utilization MAX
The double-layer partition is easy to hold and store
Easily complete your convenient life!

Facilitate a convenient life
C-shaped structure, clever use of space
Embedded design, can be directly snapped into the sofa or bedside, more flexible to use.

Double-layer storage doubles the capacity
The open double-layer storage makes simple storage more possible.

sofa side table
As a good partner of the sofa, it can be used for daily storage,
Lightweight and easy to move.

bedroom bedside table
Put it in the bedroom to replace the traditional bedside table, which is more light.

flexible small tea table
It can be matched with sofa chairs to create a leisurely afternoon tea time.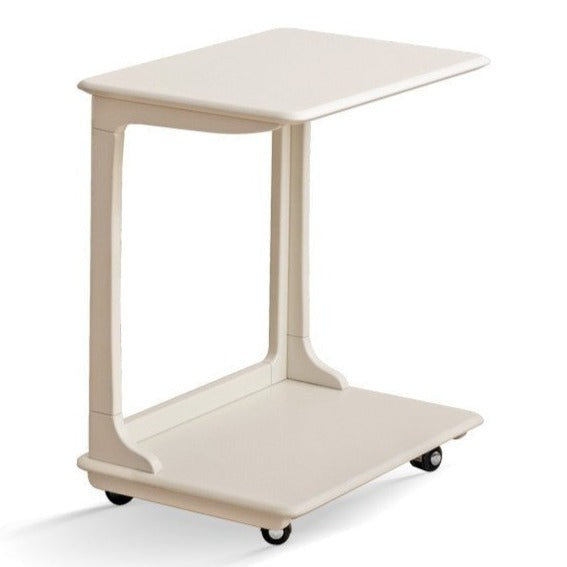 Free shipping 5-6 weeks , Free return


The whole product is made up of 100% pure solid wood,- without any artificial boards, veneer, spliced boards, MDF, particle board, all natural
100% pure solid wood
simple and natural, healthy and environmentally friendly, stable and durable.
This product has no reviews yet.