FOR USA CUSTOMERS, WE RECOMMEND PURCHASING BEDS WITH A MATTRESS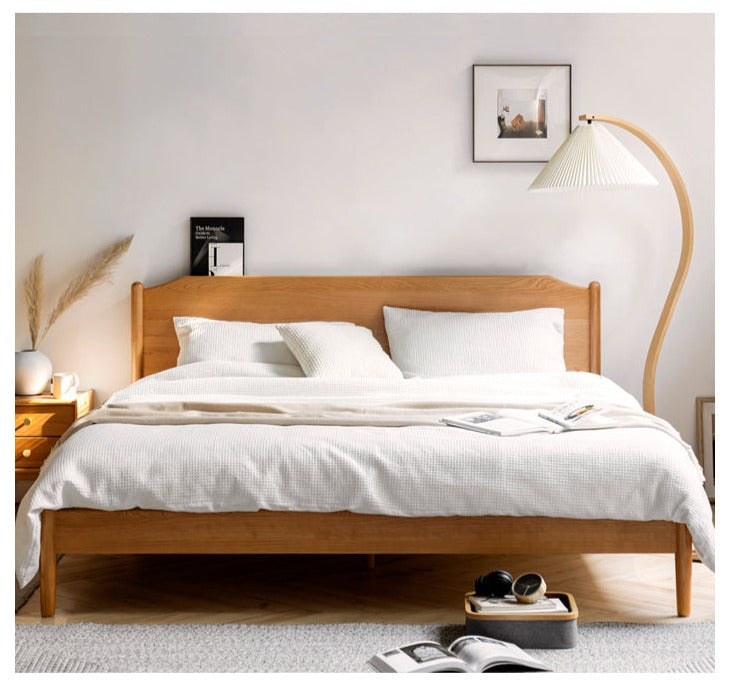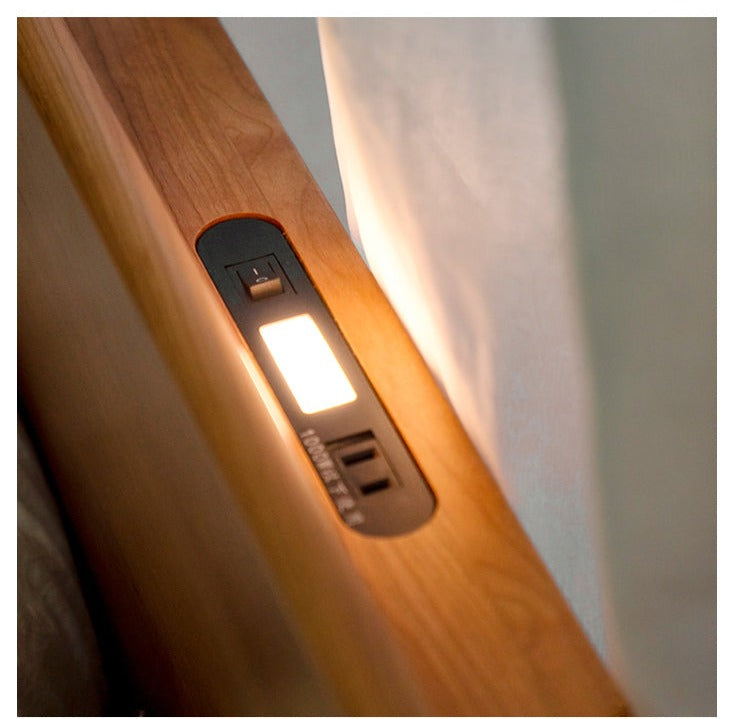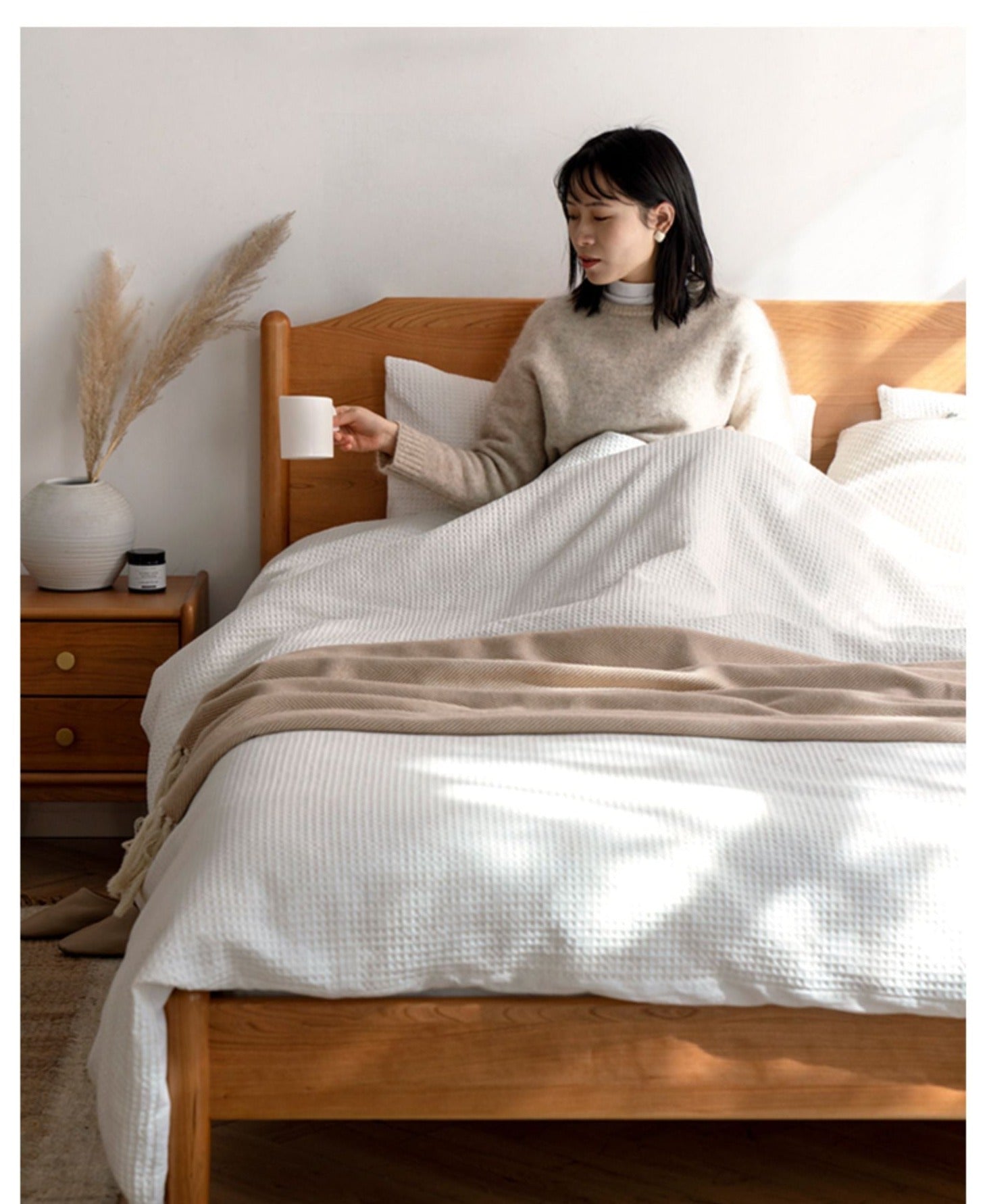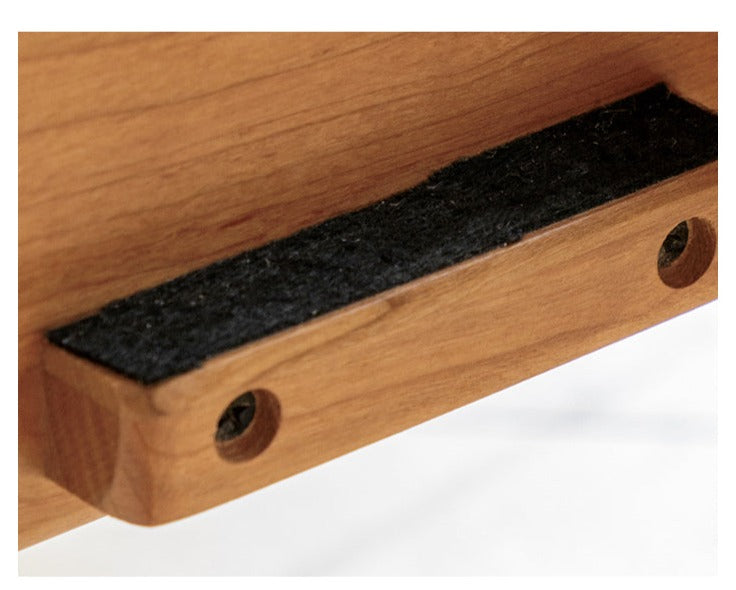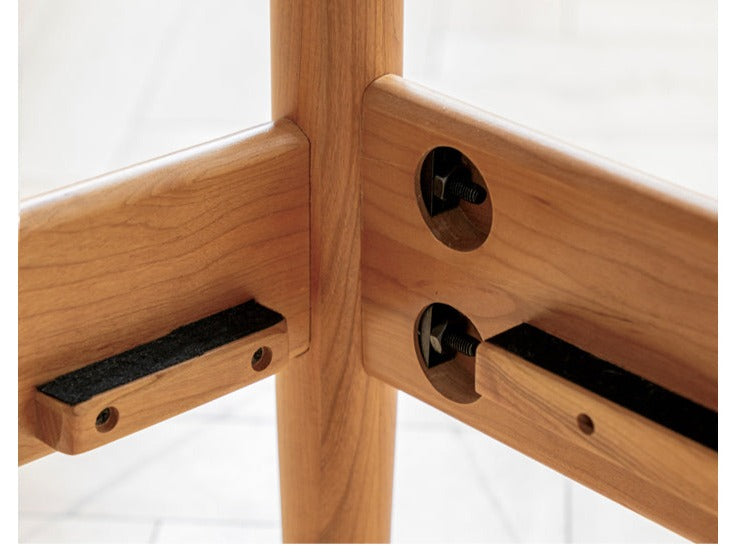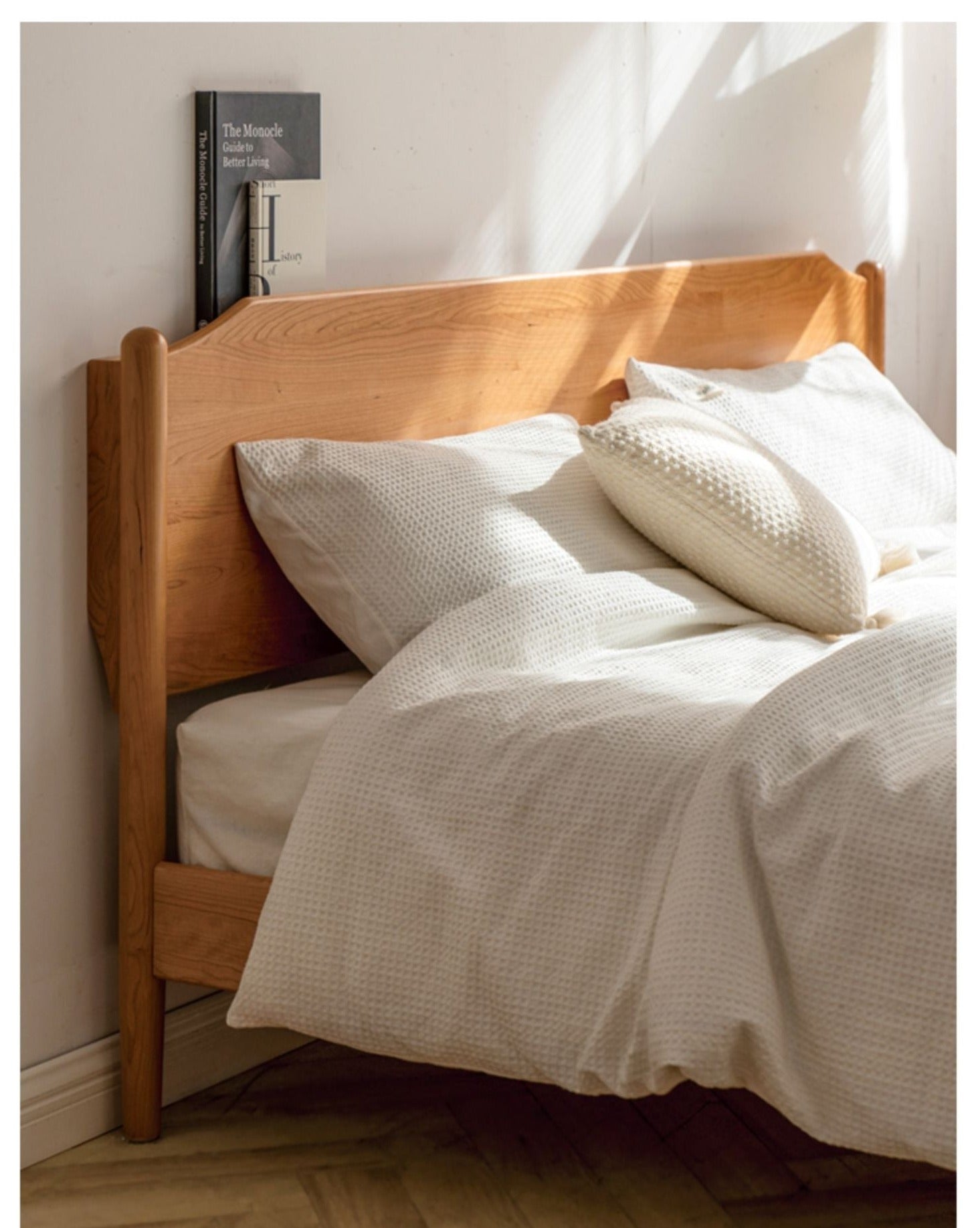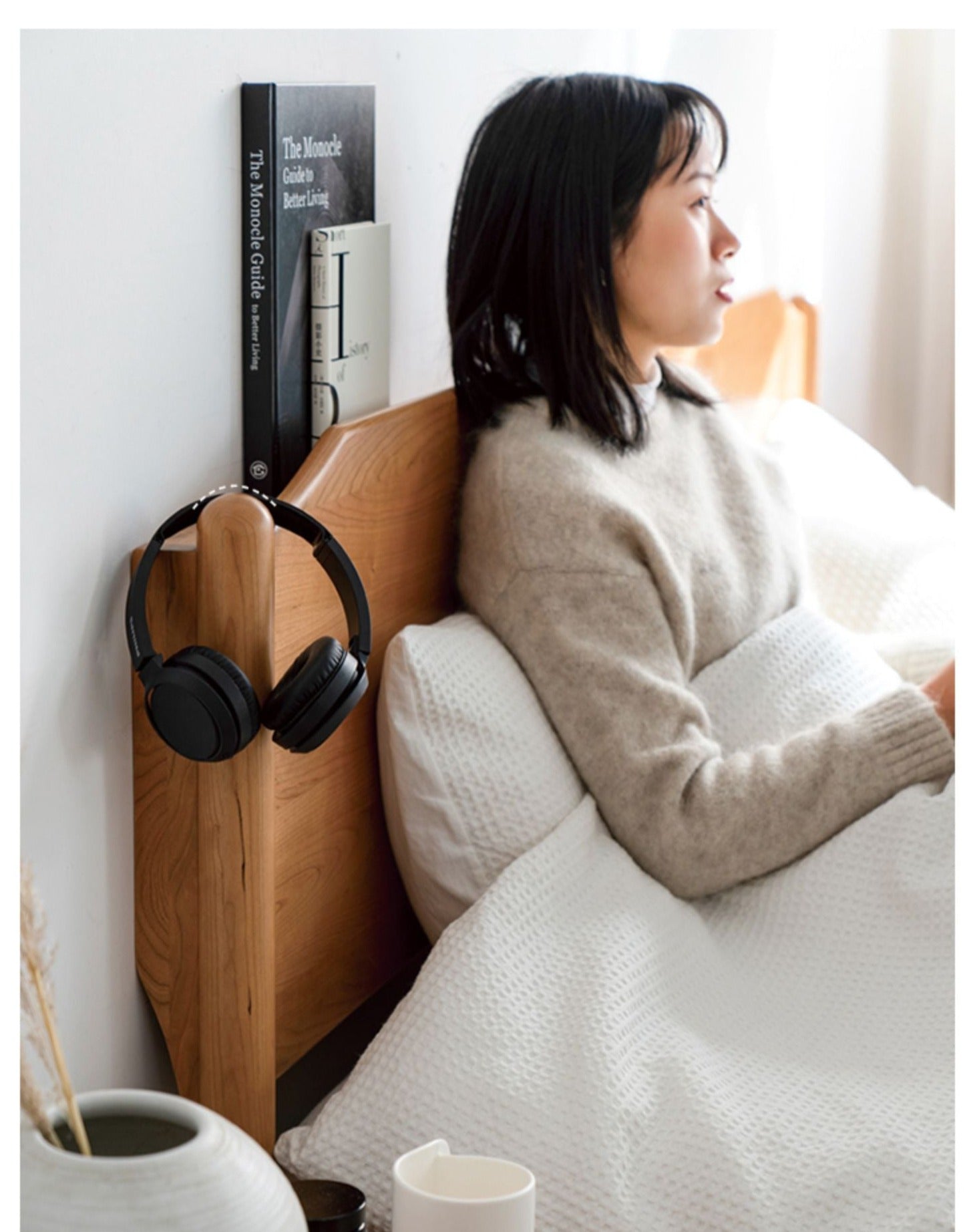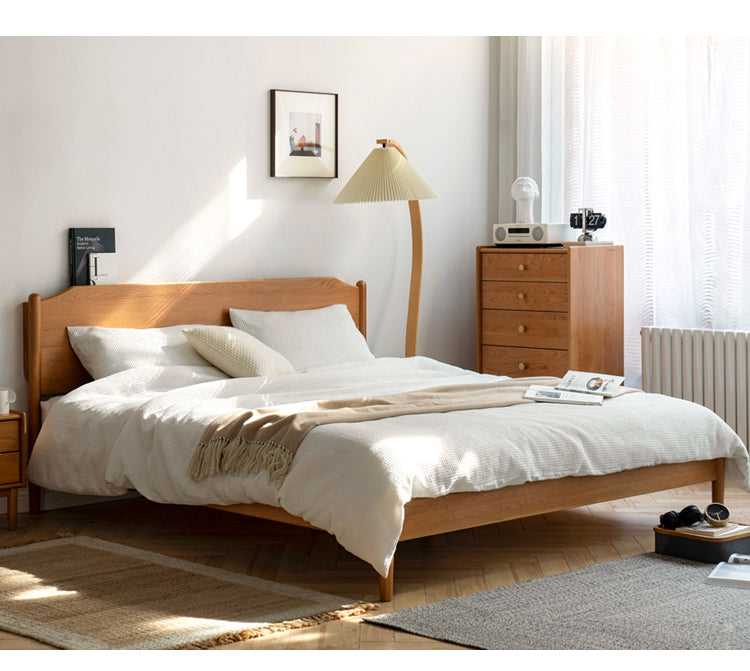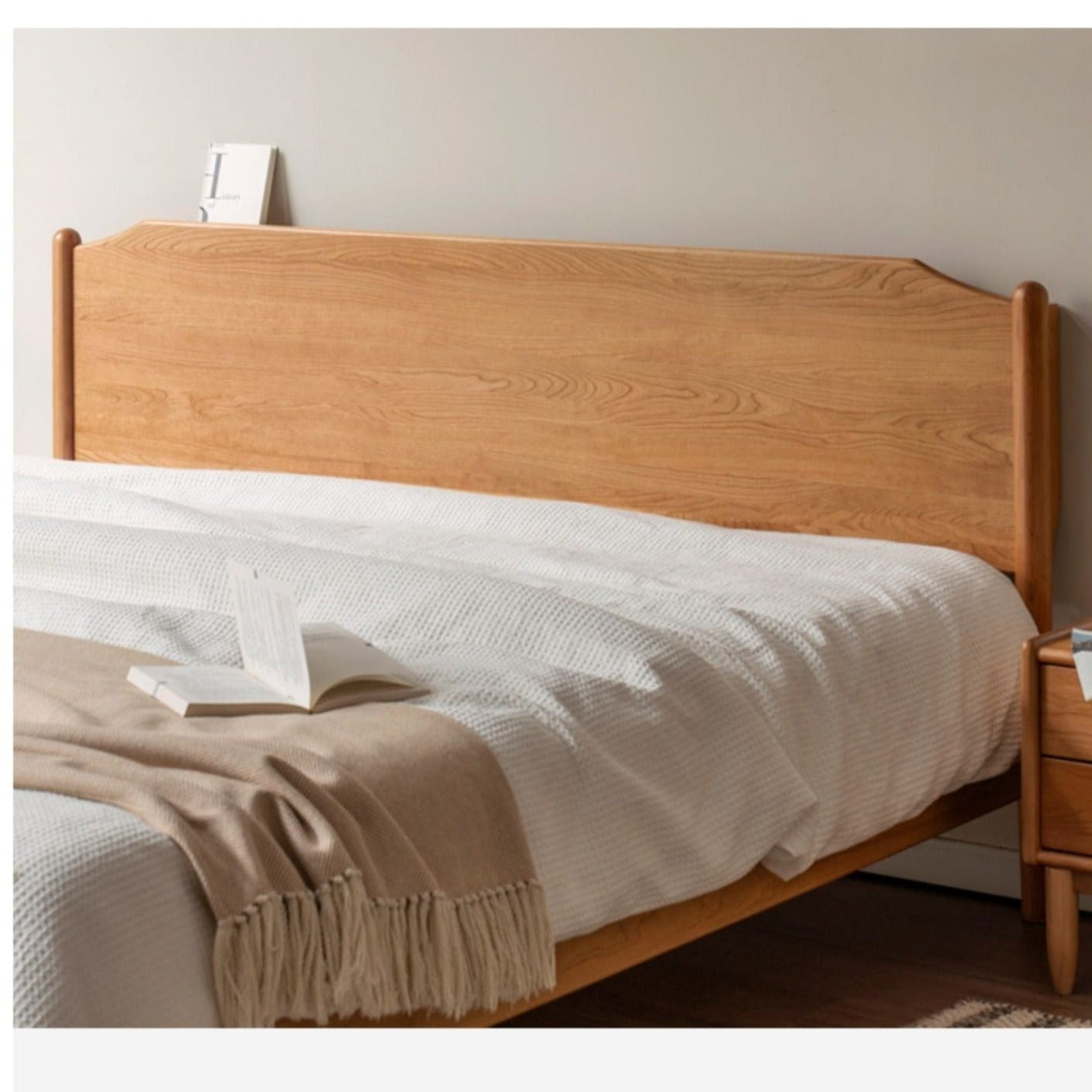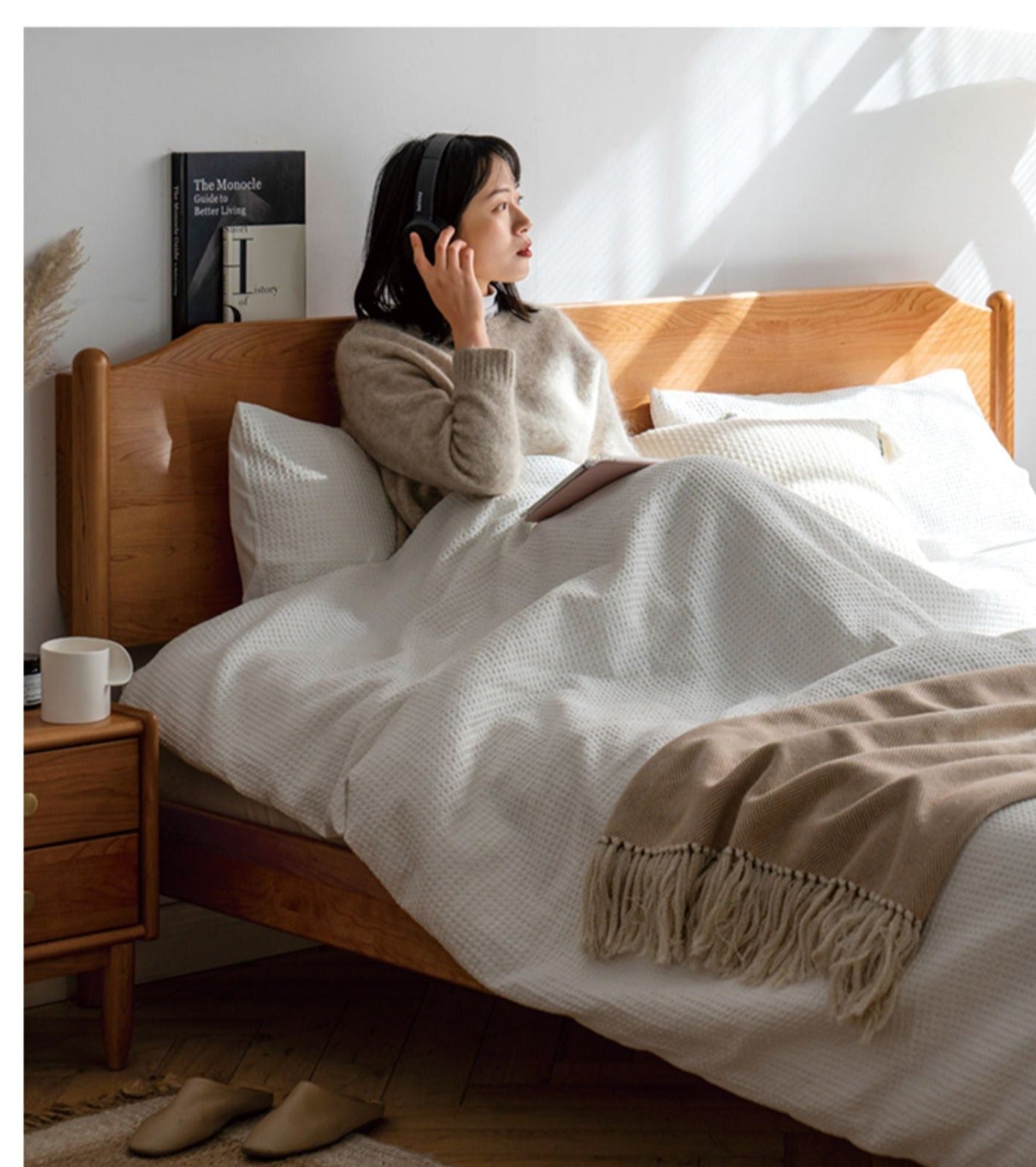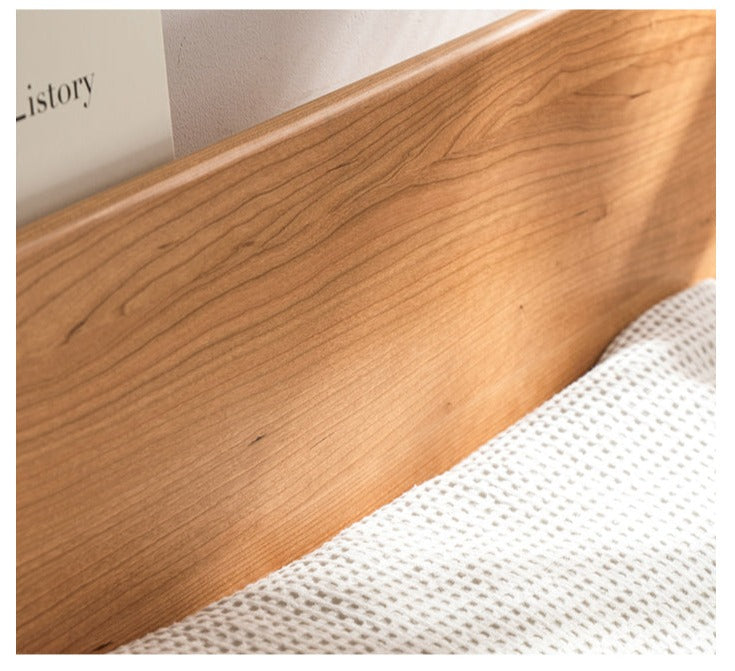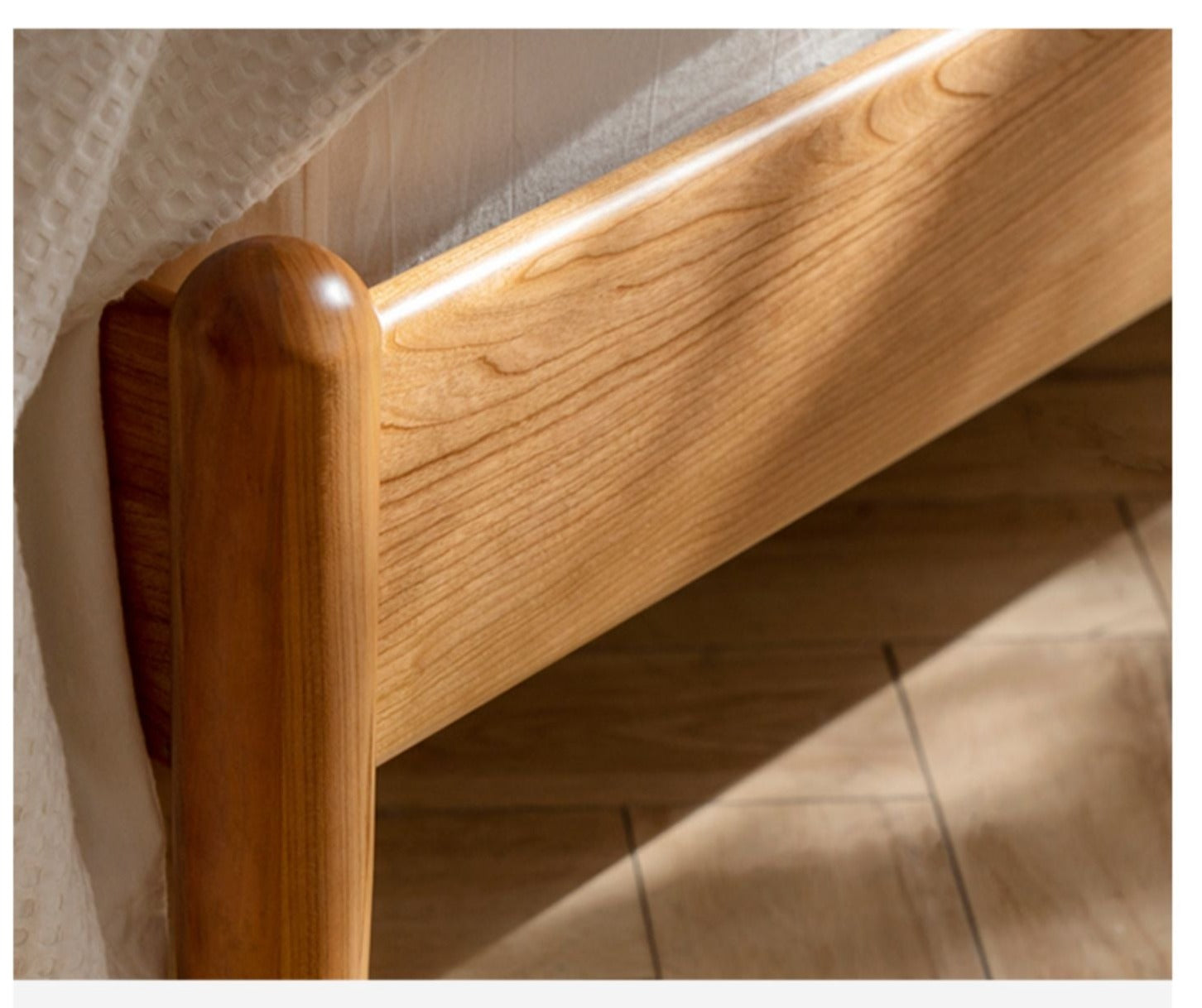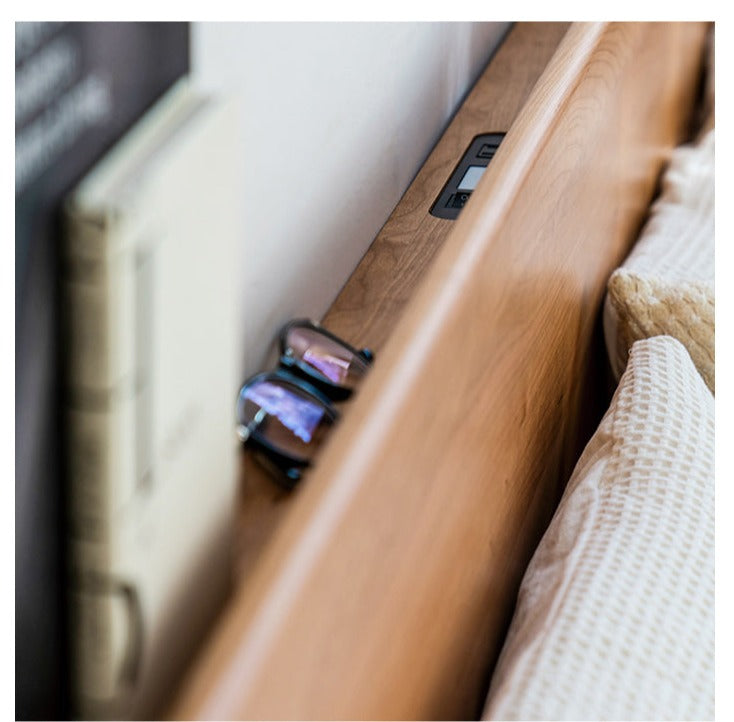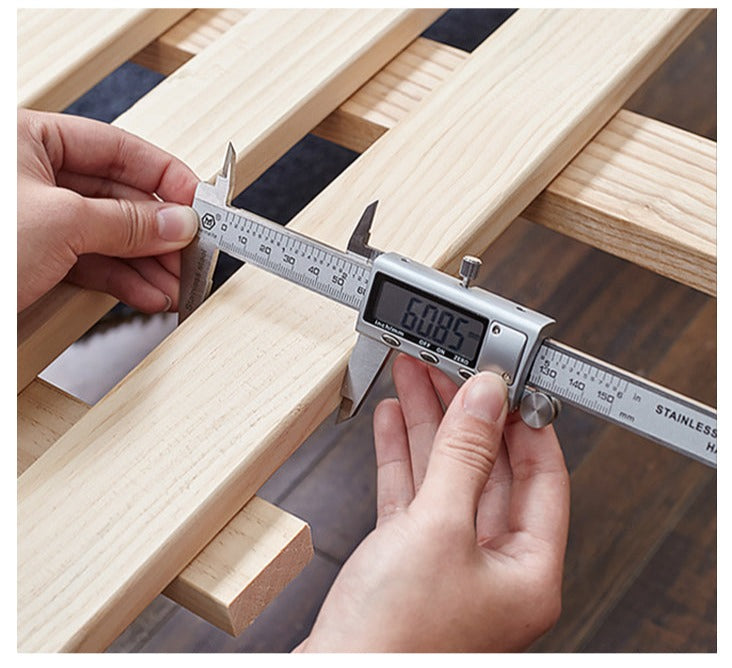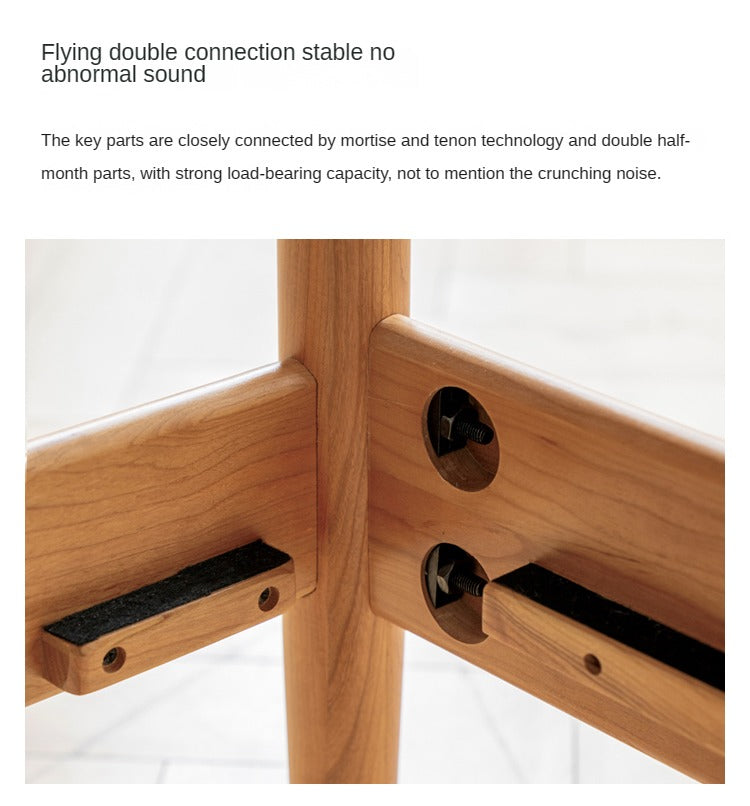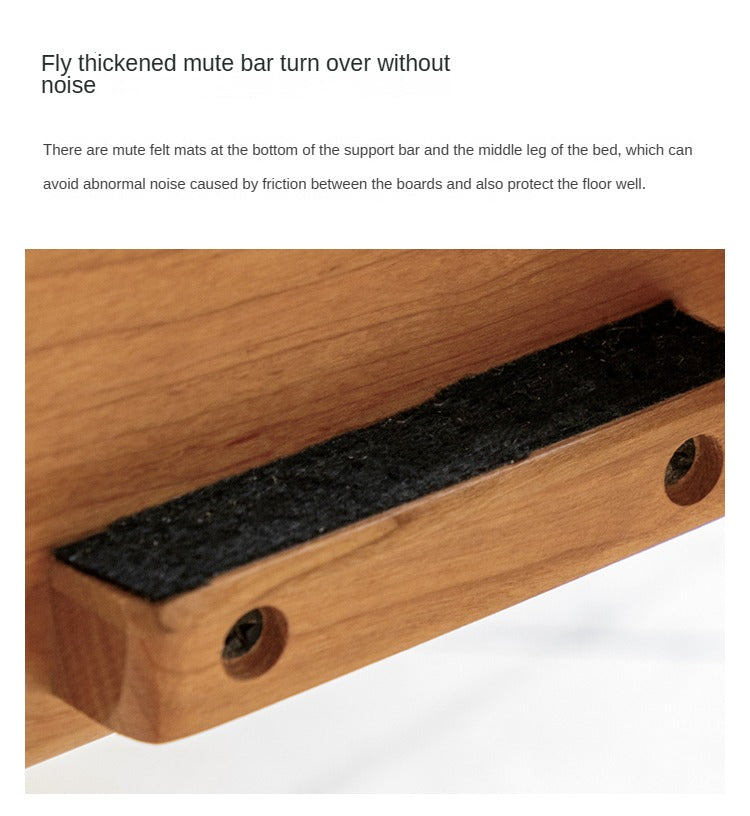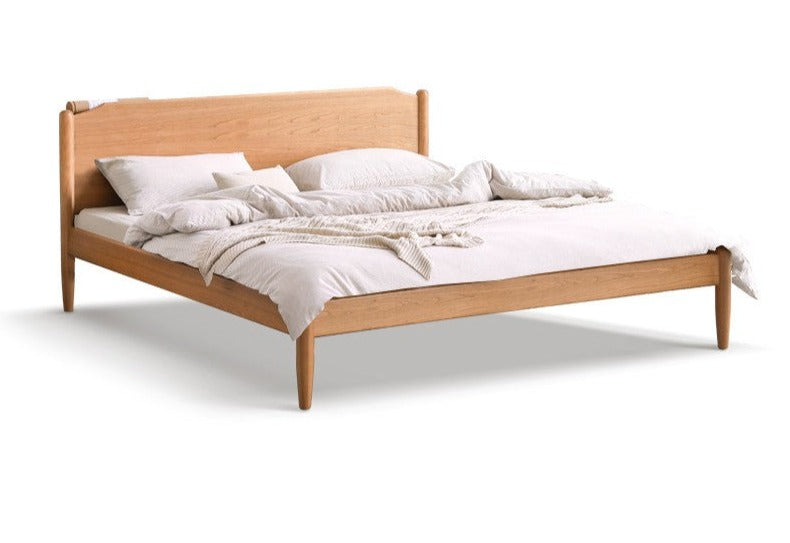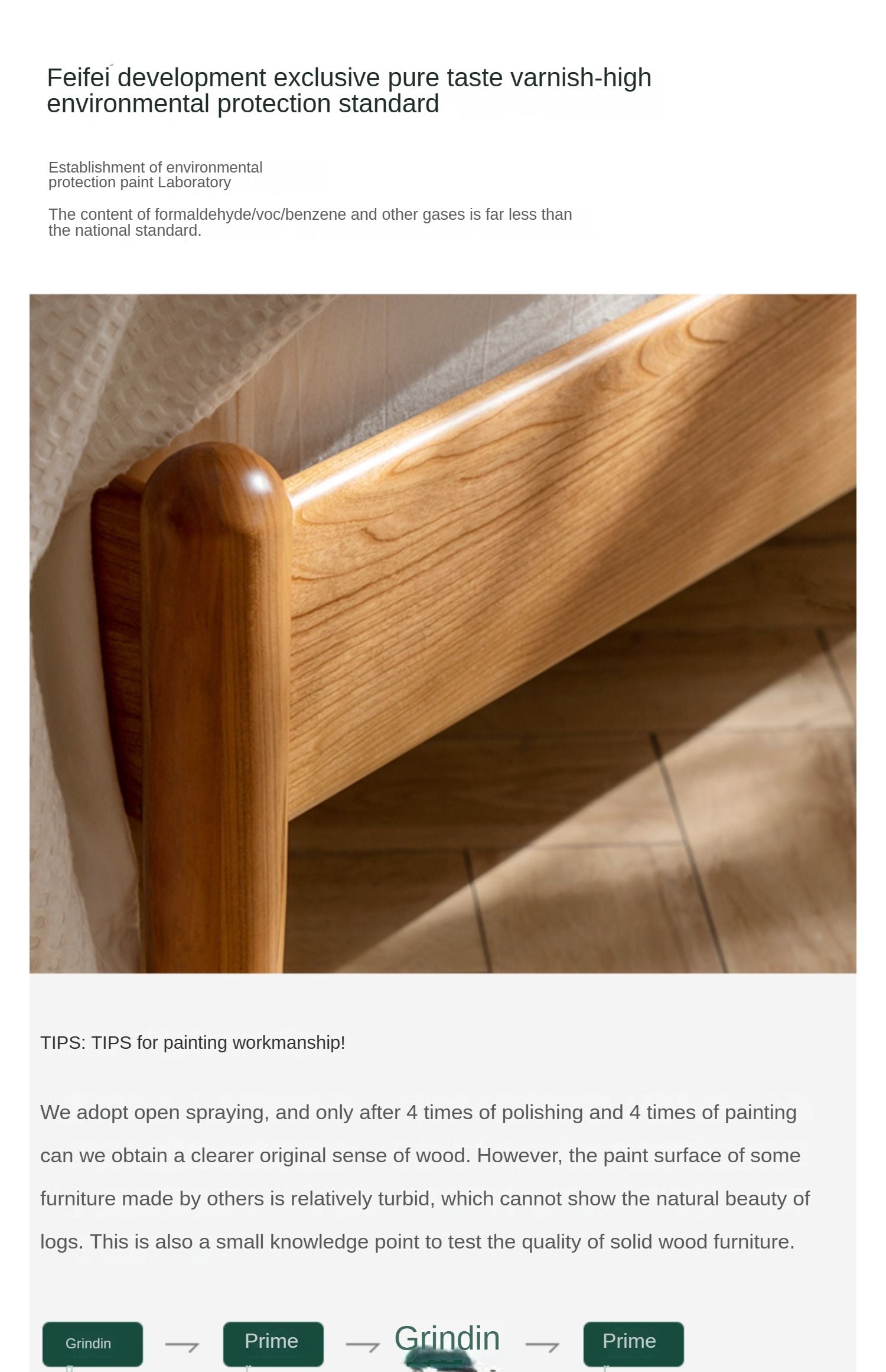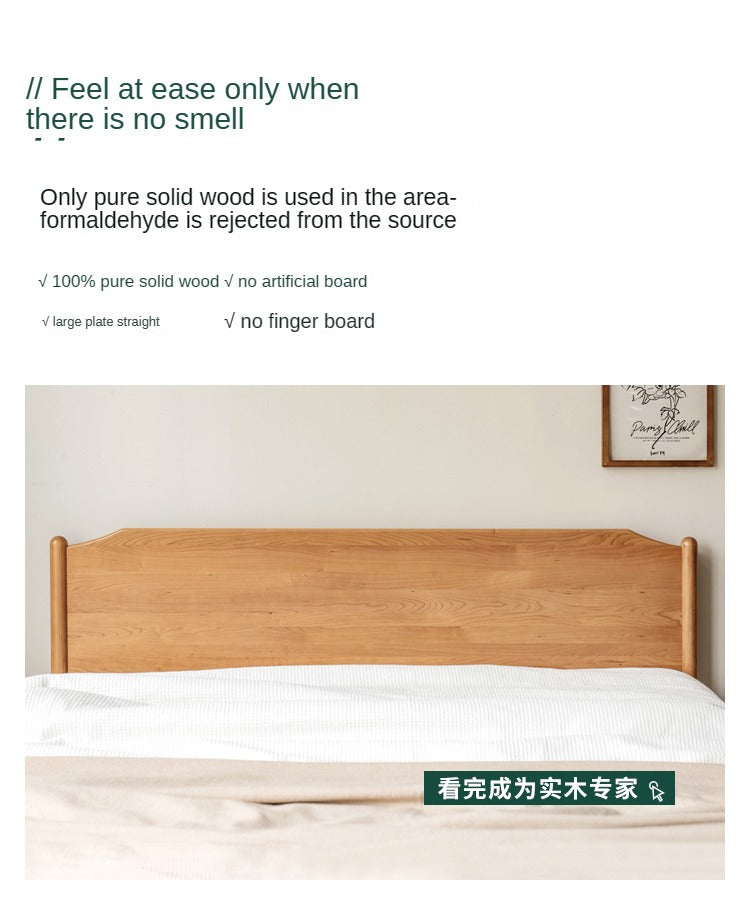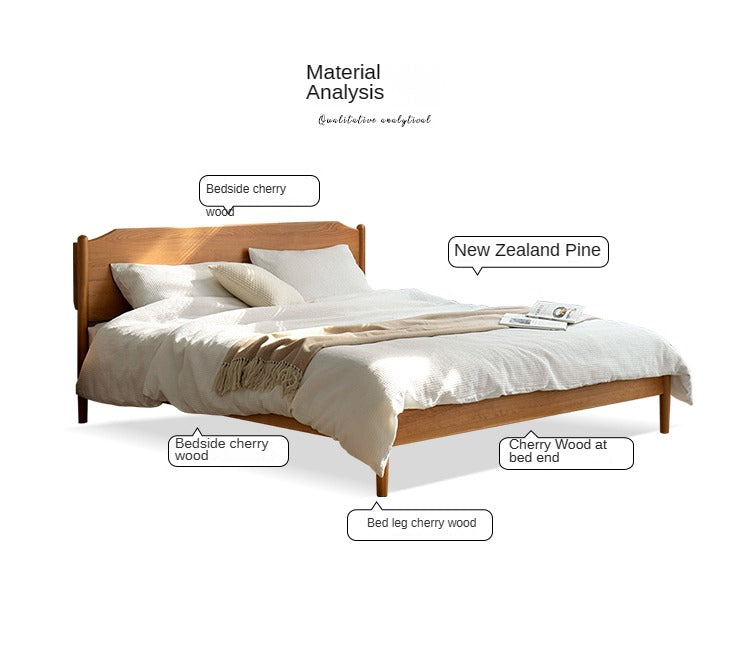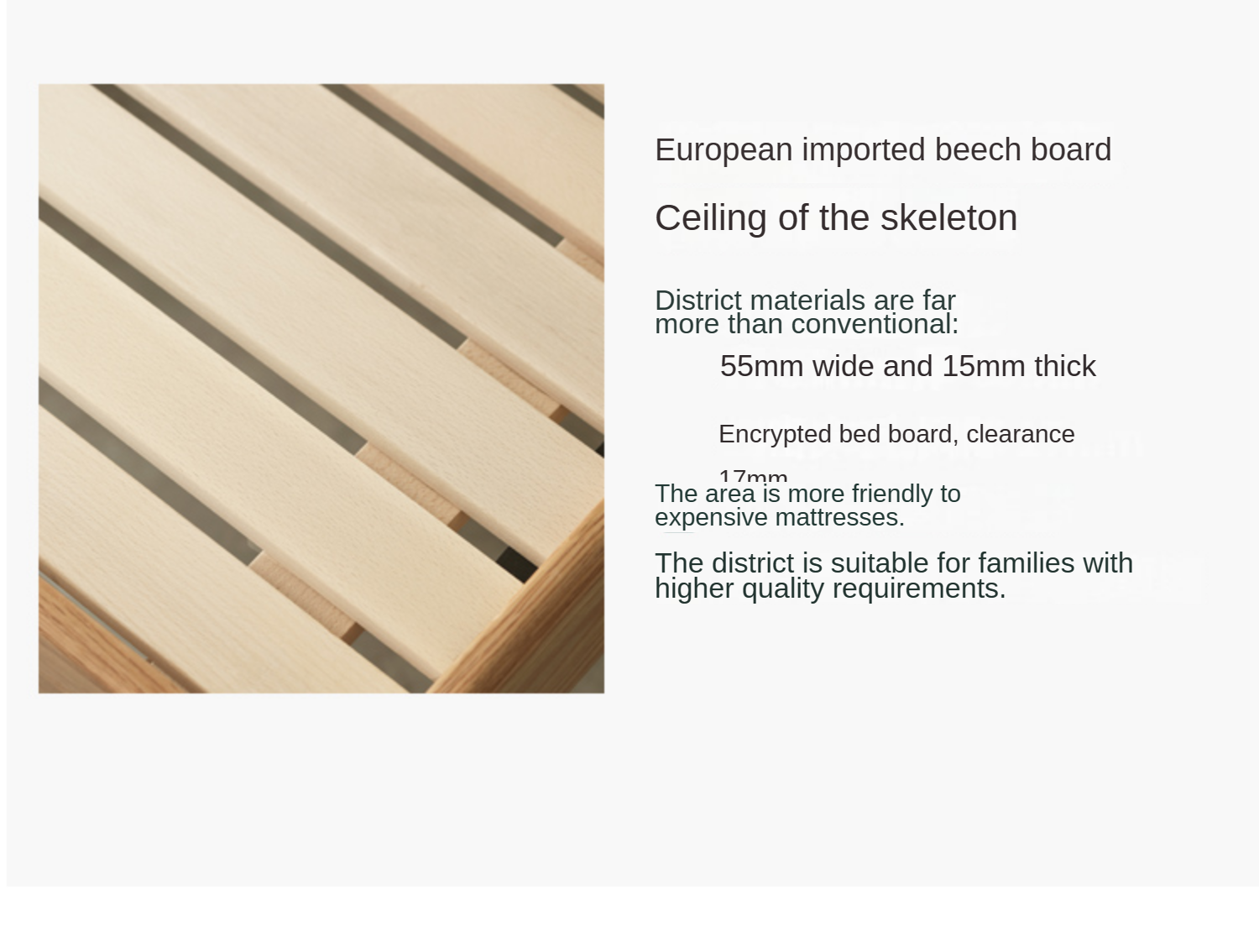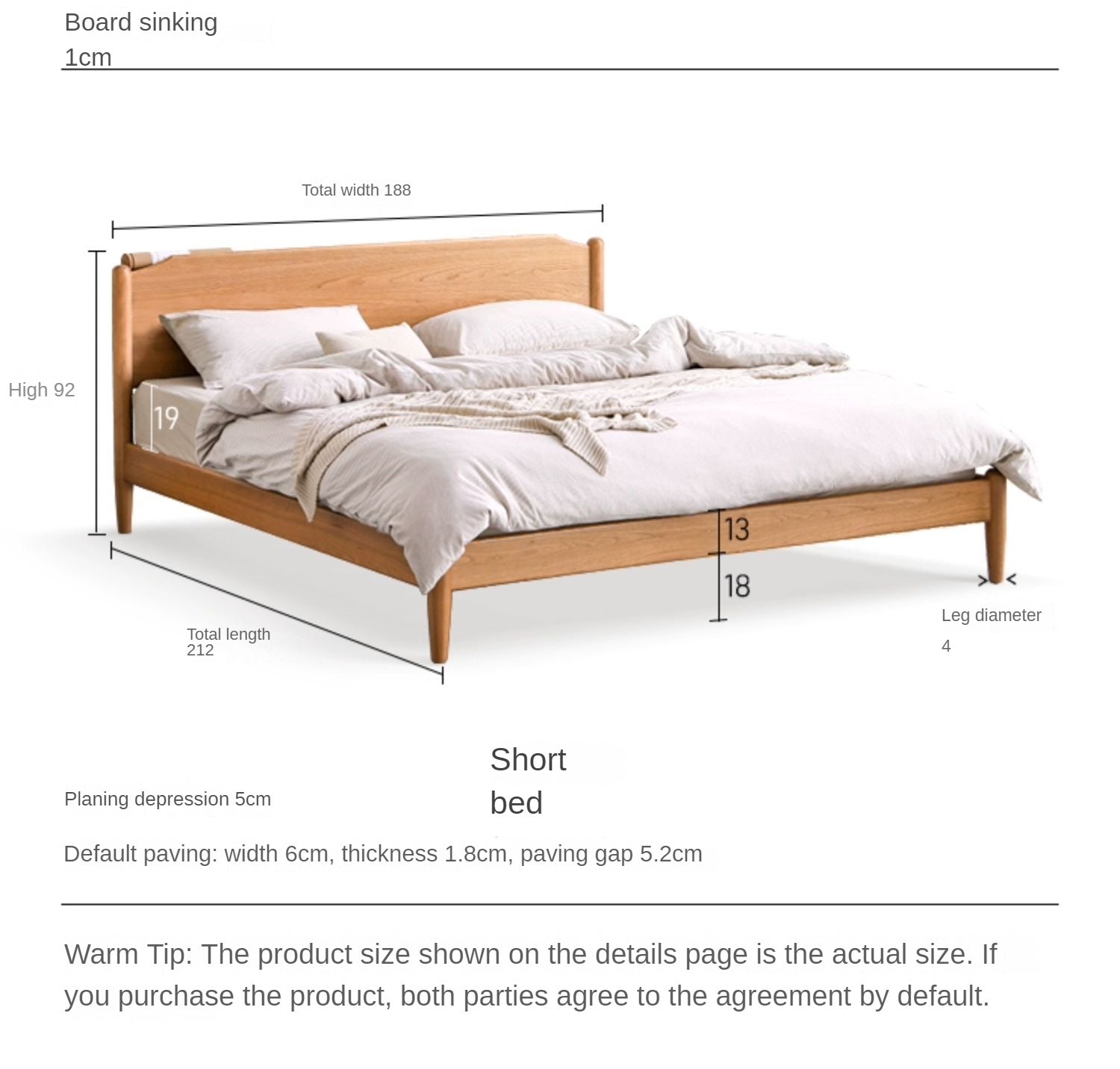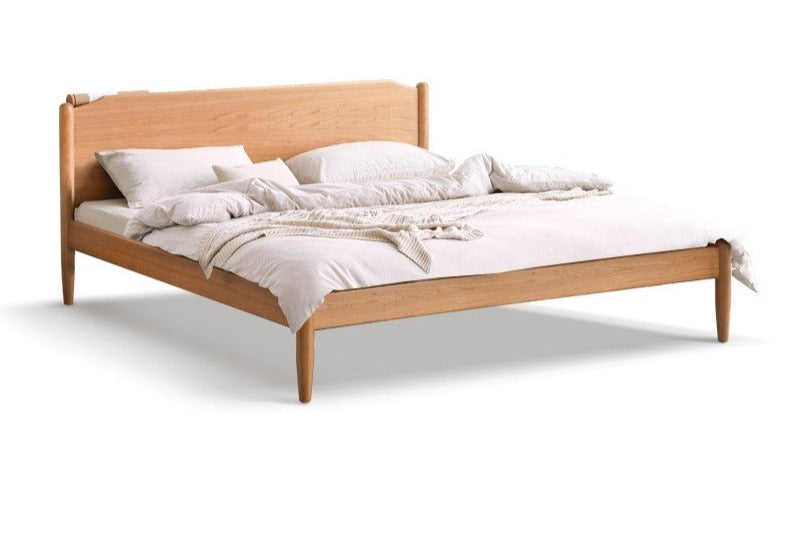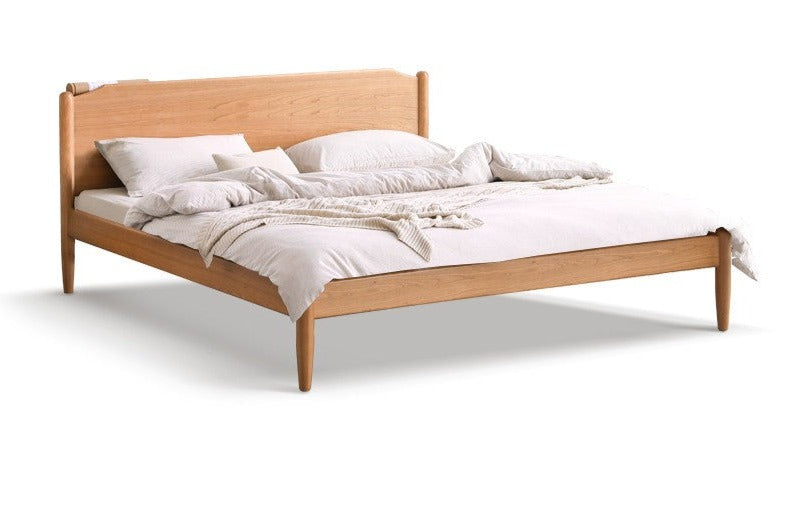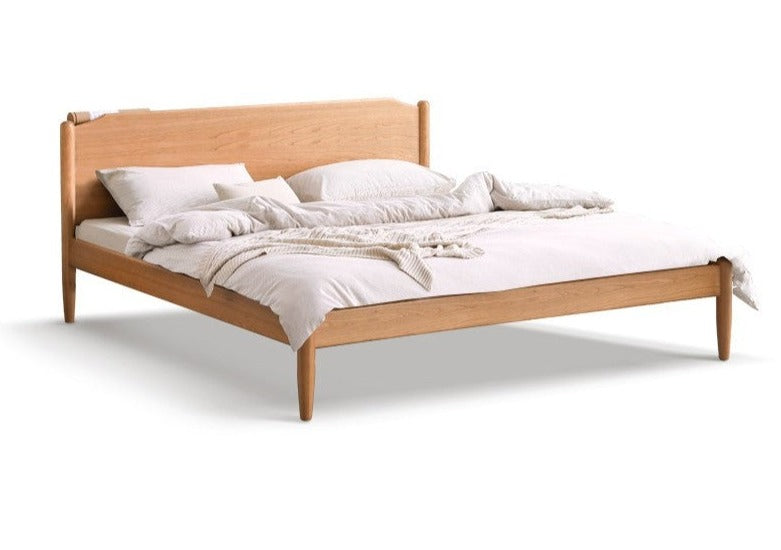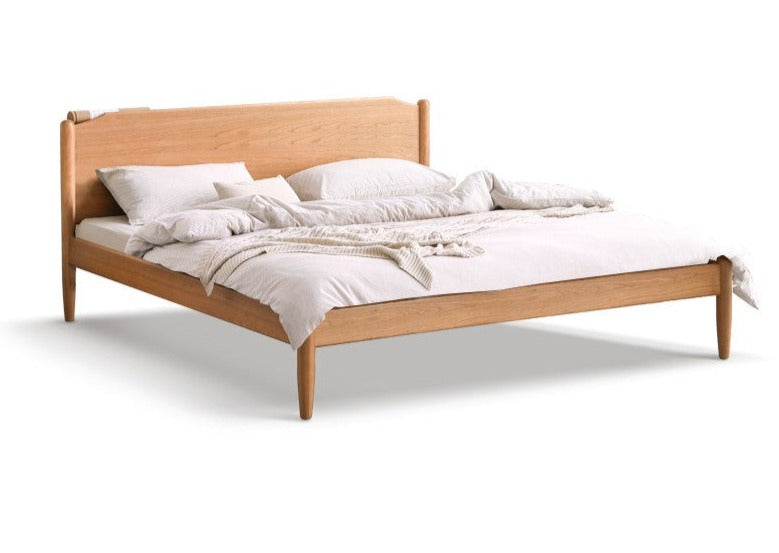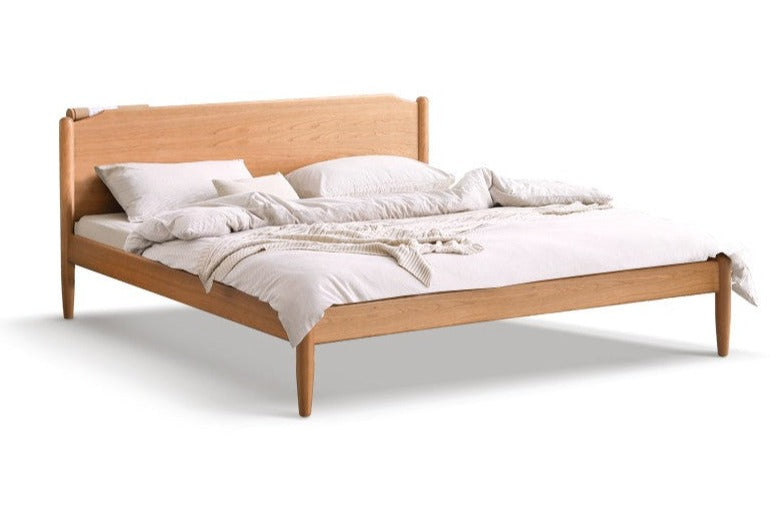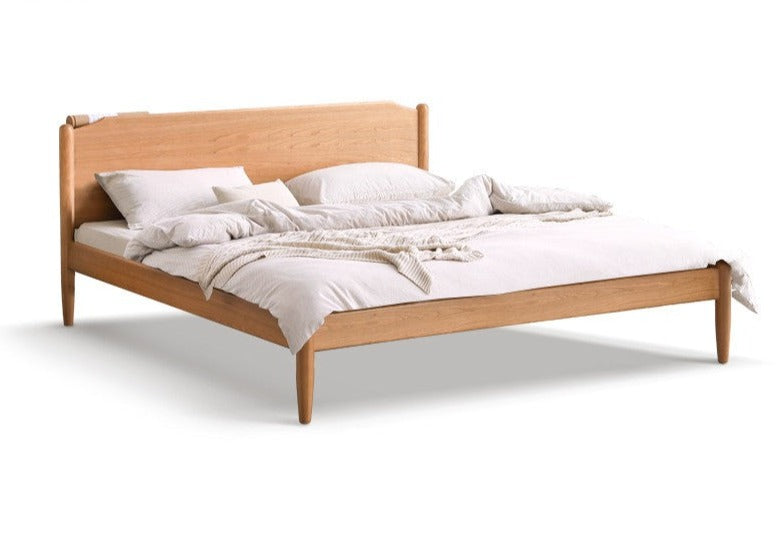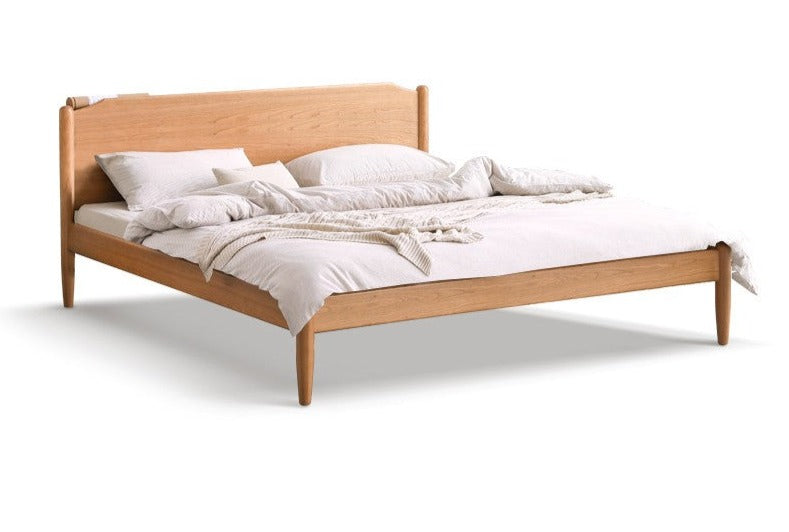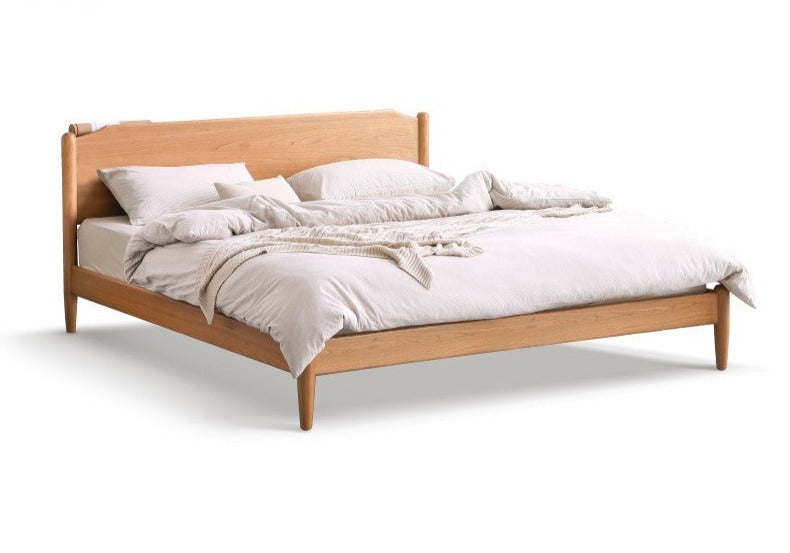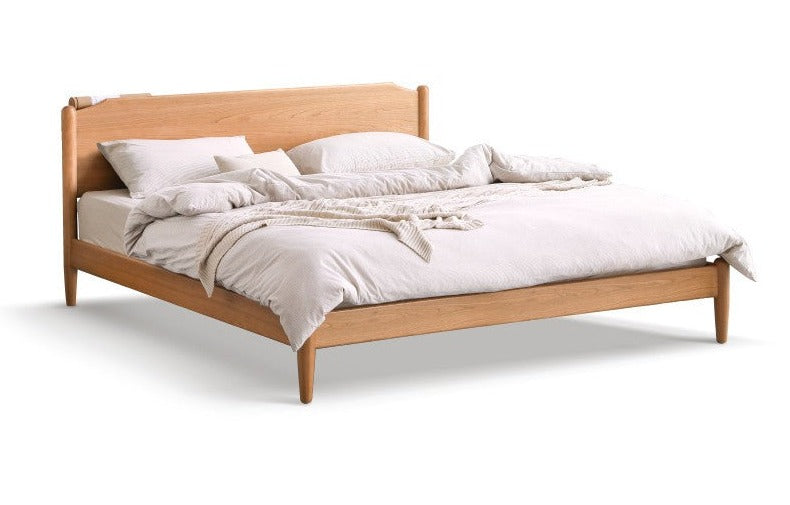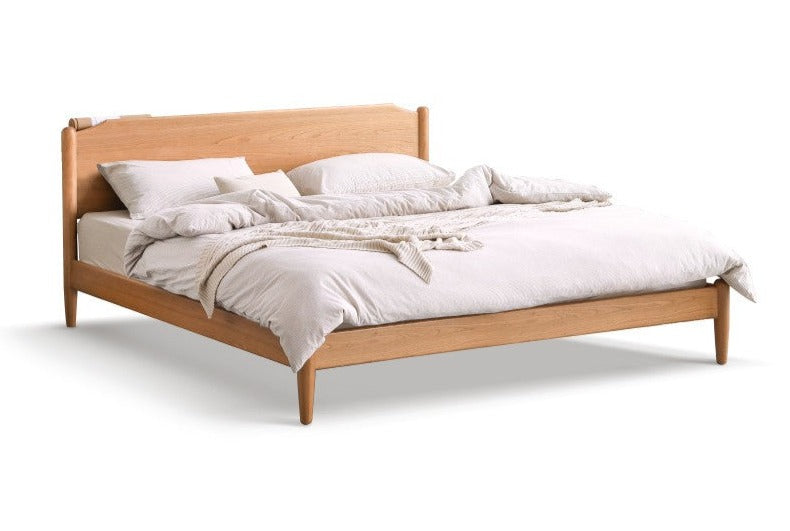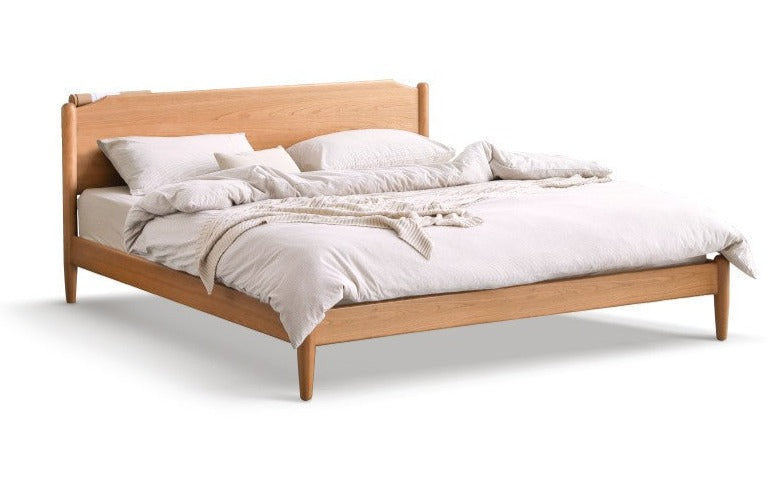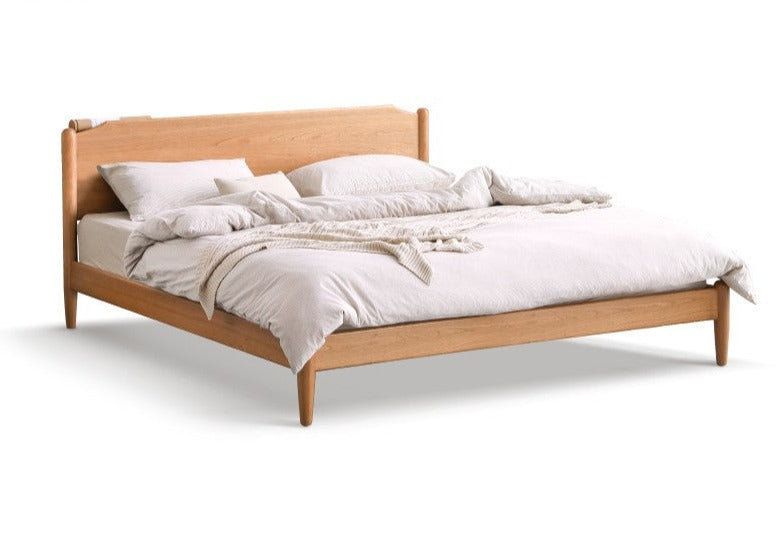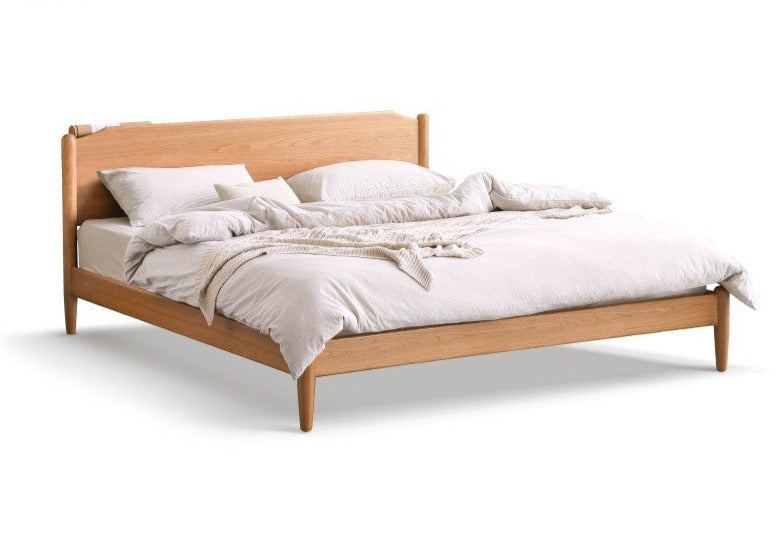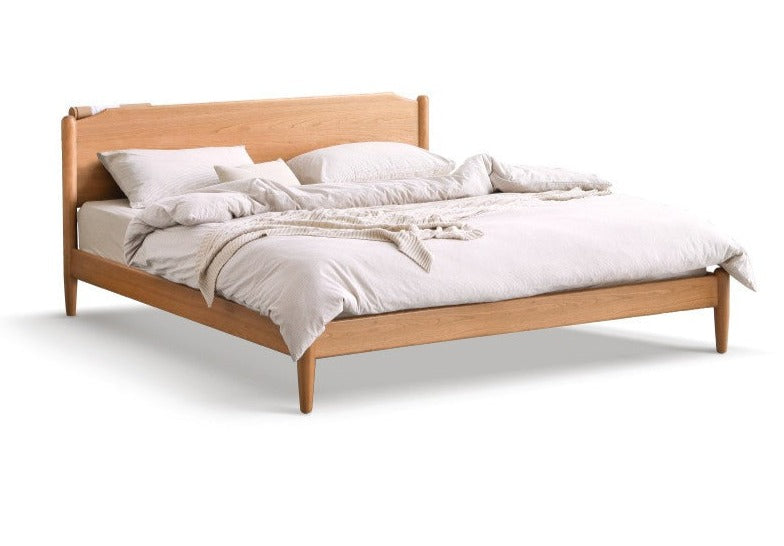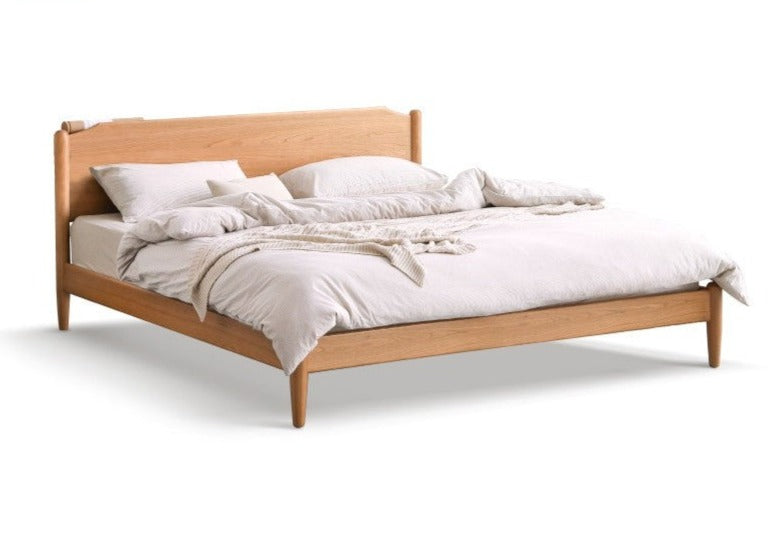 Cherry solid wood Bed"
---
As a popular model among cherry wood beds, users have surprisingly similar thoughts about it:

"As soon as I saw it, I was attracted by its beauty"

"Warm and charming color, super durable"

"49cm heighten the backrest, the atmosphere is not bad"

"6cm wide storage board, very convenient"

"Socket + night light, super super intimate"

That's right, it is the existence that can make people start from the appearance, fall into the talent, and be loyal to the quality!

Cherry wood has a unique aura, and the color will deepen with the passage of time, vividly interpreting "timeless and new", leaving no trace and giving people endless aftertaste.

The elegant and smooth arc makes the headboard of the large bed a little more dynamic in an instant, and you can even hang headphones here.

6cm wide shelf

The storage board is more convenient than the bedside table. Books, glasses, body lotion, etc. for night reading can be put down, and can be placed with the back hand.

Embedded with a two-hole socket, bid farewell to the messy row and socket, and keep the battery life of the mobile phone at any time;

The blessing of the soft light can save the desk lamp, and no longer be afraid of the dark when getting up at night.

49cm heightened backrest

The backrest height of similar products on the market is mostly between 35-40cm, but ours is 9cm higher, which can meet the comfort needs of people of different heights.
North American Cherry solid wood Highest Quality (FAS grade)


Elegant wood texture, good touch feeling, not easy to split, and the color becomes warm and dark with age.
is trendy and minimalist, with a sense of luxury.

The whole product is made up of 100% pure solid wood, -without any artificial boards, -without veneer, -without spliced ​​boards, all natural.

Our furniture is 100%
FSC®-certified wood from forests that are responsibly managed to be environmentally sound and socially beneficial
By choosing FSC®-certified furniture, you are supporting responsible management of the world's forests.

Strong stability.
FAS grade is a high-quality grade specified by the American Timber Association, which is two pieces of wood near the bottom.

The quality is particularly outstanding.

Clearly visible pith rays make the wood dense and beautiful in texture

The wood is hard and wear-resistant.
among the North American origins, the Pennsylvania region on the northern slope of the Appalachian Mountains is better.

An additional material is paulownia wood, which is used only for the inner panel of the drawer. (For some items)
Corrosion resistance, wear resistance, high temperature resistance, no deformation

finished with our nourishing natural vegetable wood wax oil
botanical formula, from soybean oil,
which protects the timbers and reveals it's natural texture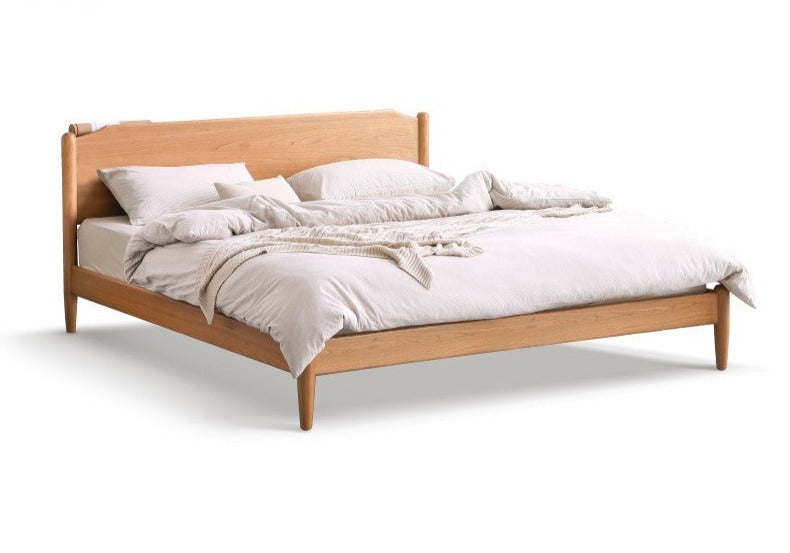 Free shipping 5-6 weeks , Free return
FOR USA CUSTOMERS, WE RECOMMEND PURCHASING BEDS WITH A MATTRESS
View all


The whole product is made up of 100% pure solid wood,- without any artificial boards, veneer, spliced boards, MDF, particle board, all natural
100% pure solid wood
simple and natural, healthy and environmentally friendly, stable and durable.
This product has no reviews yet.