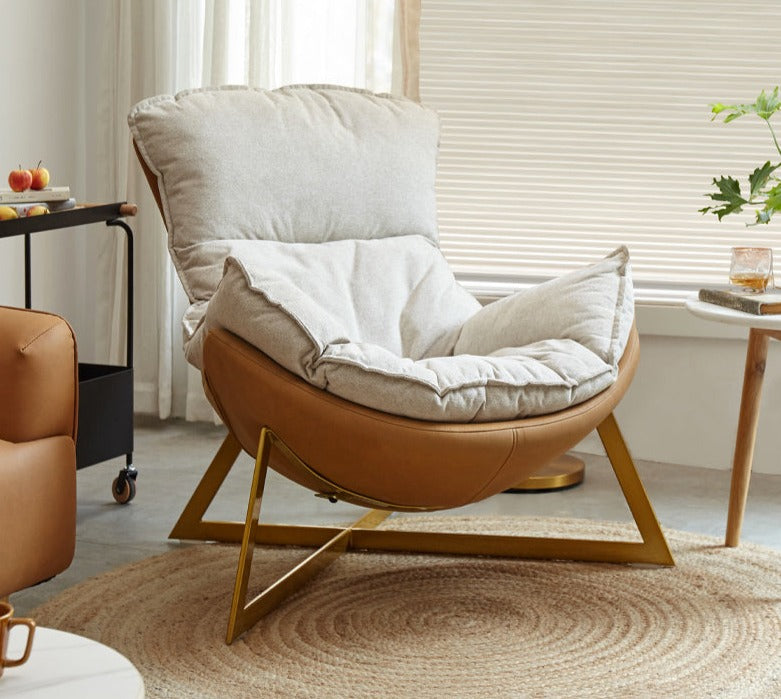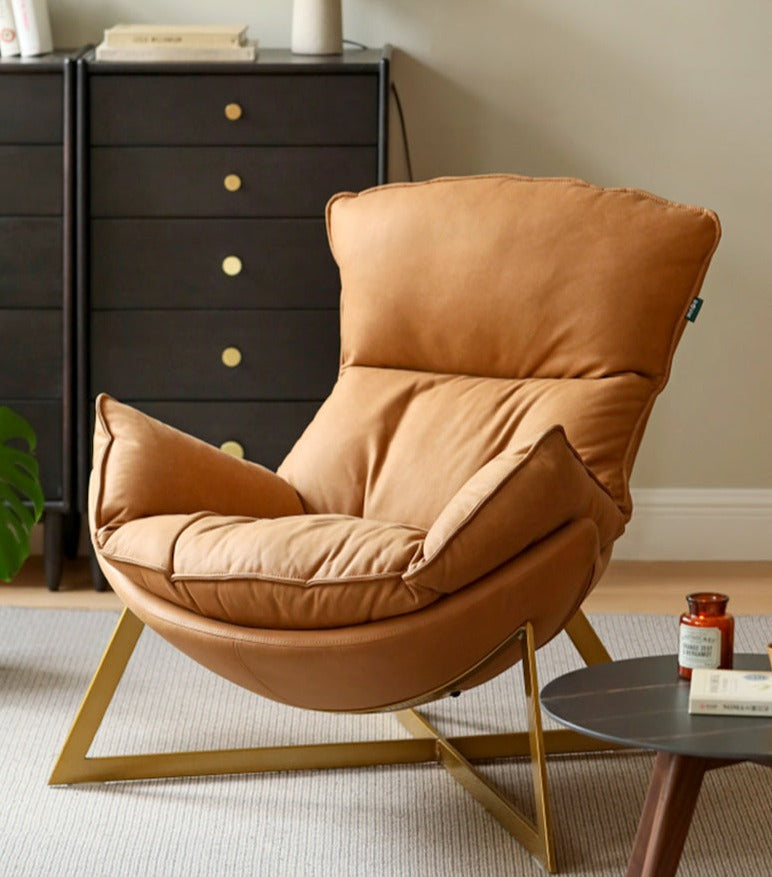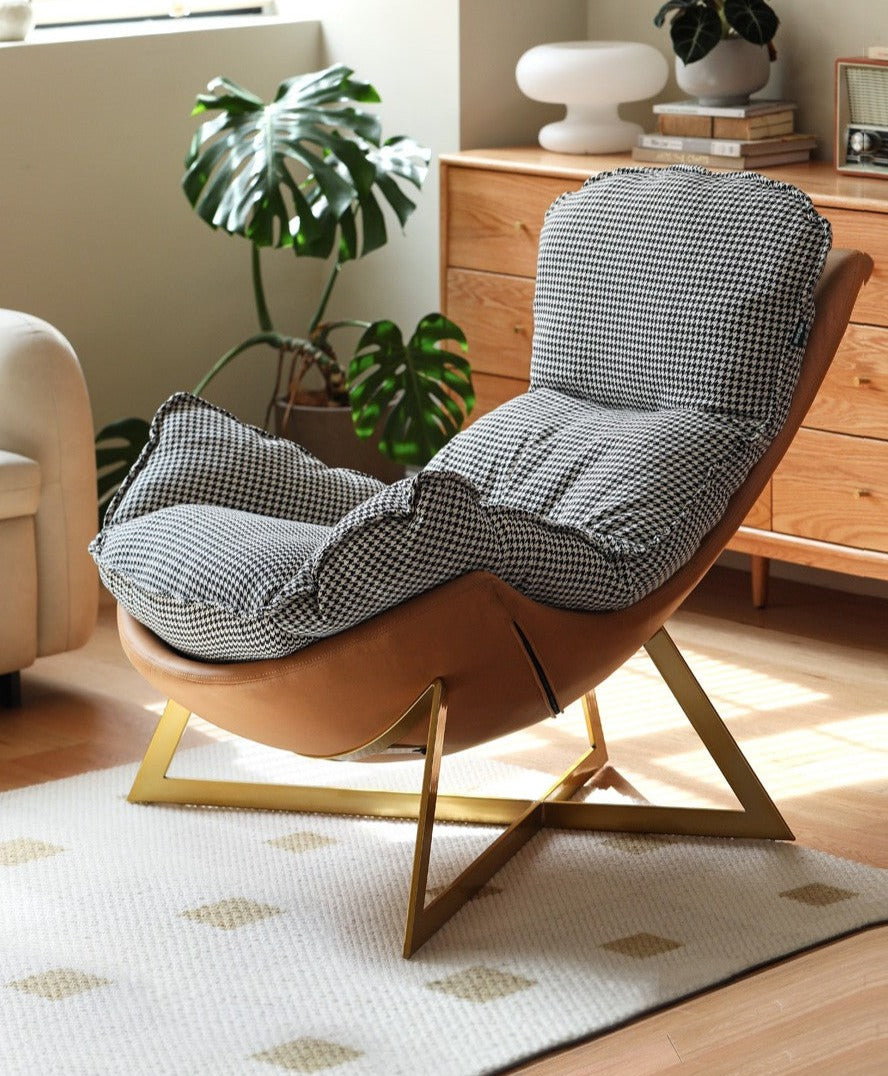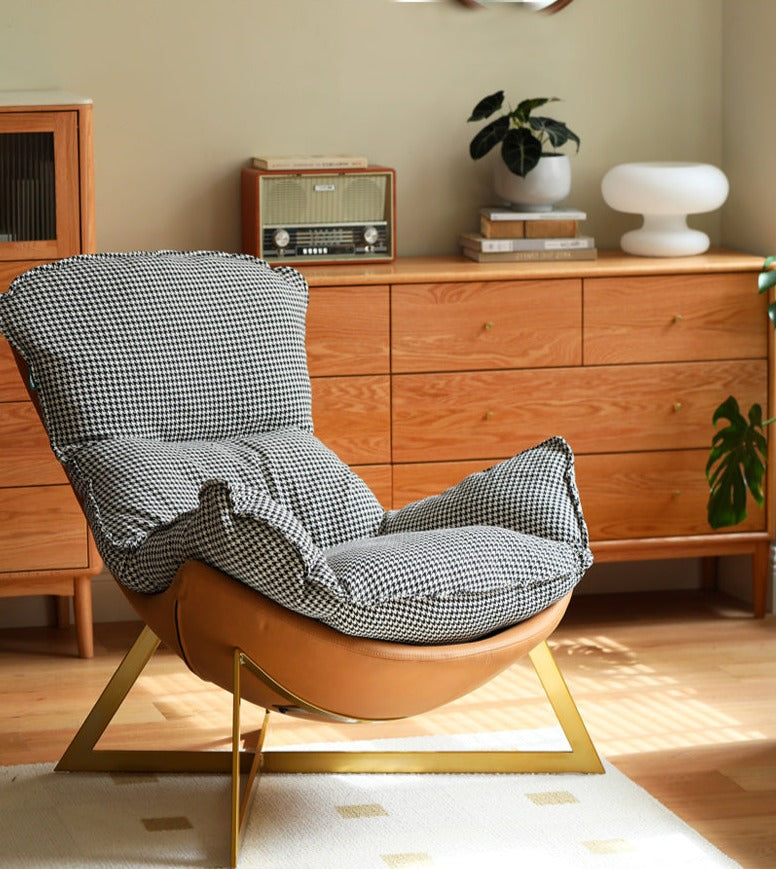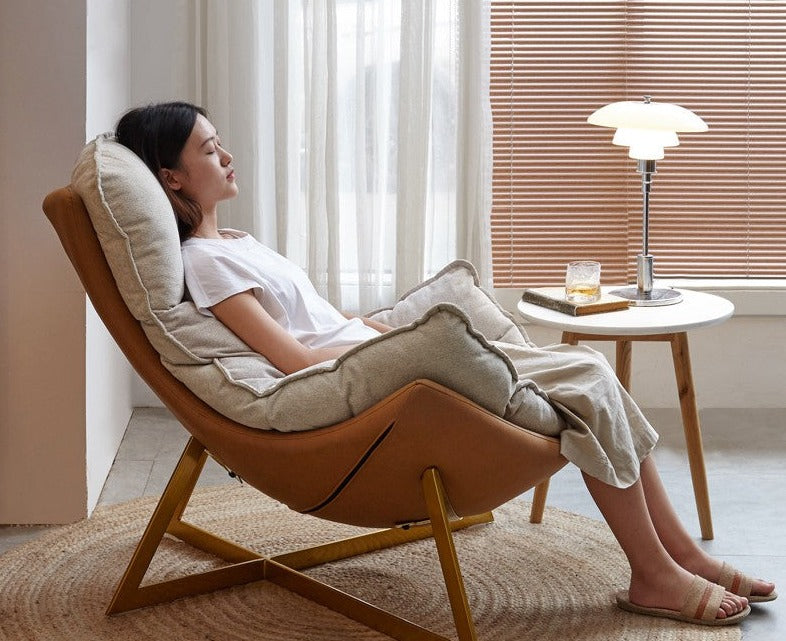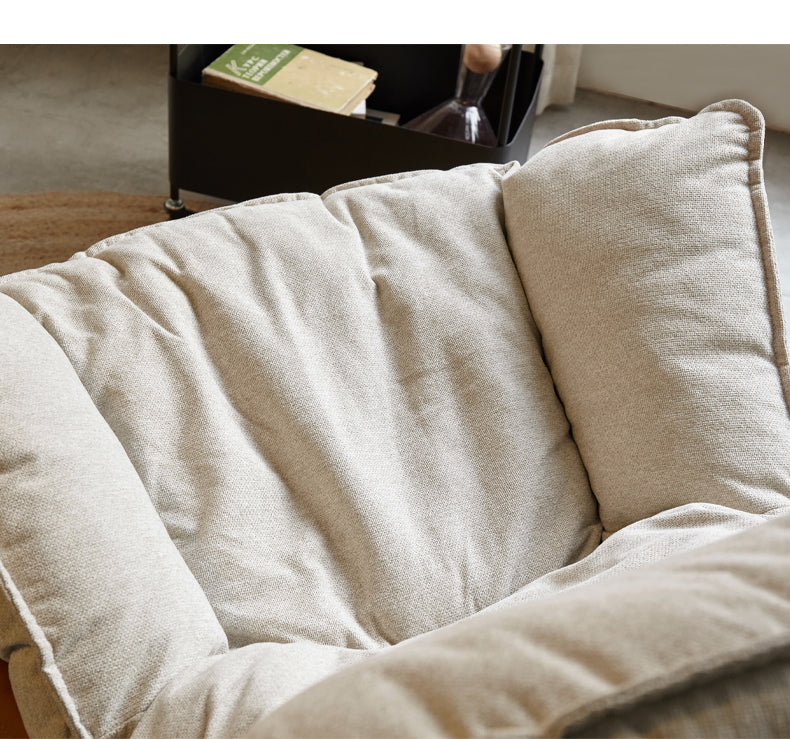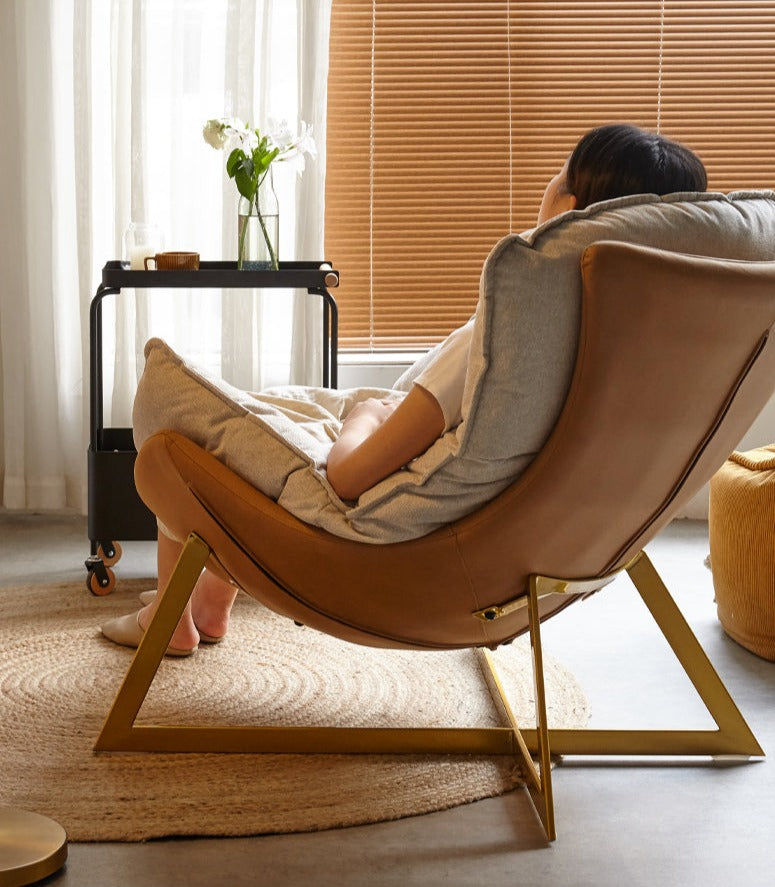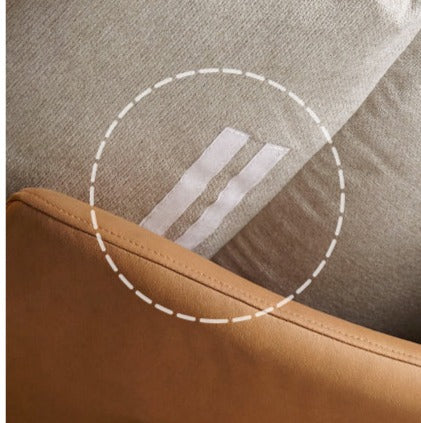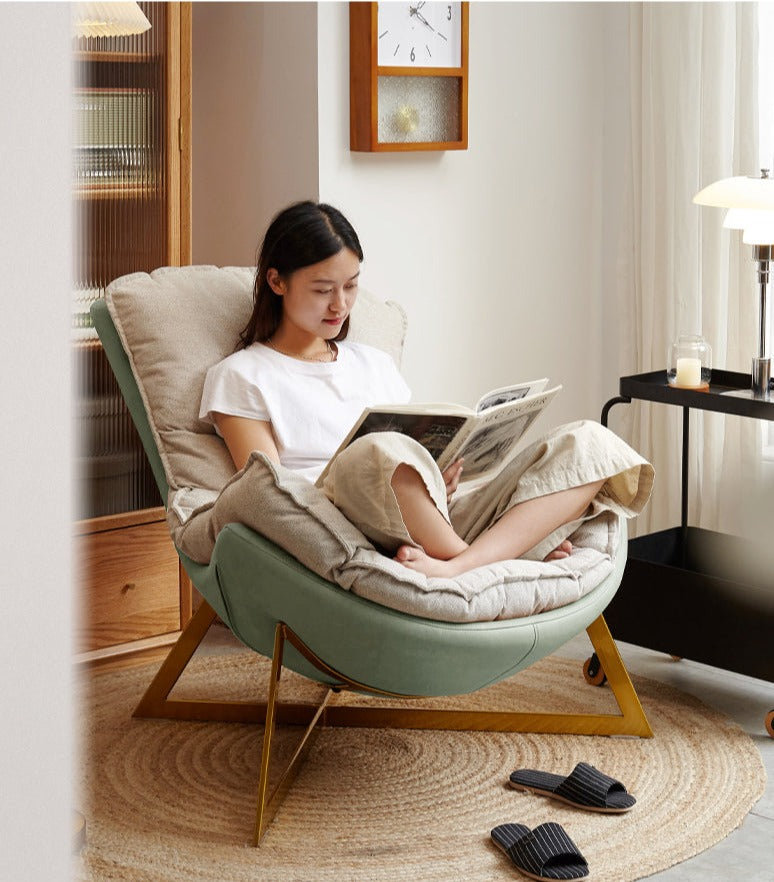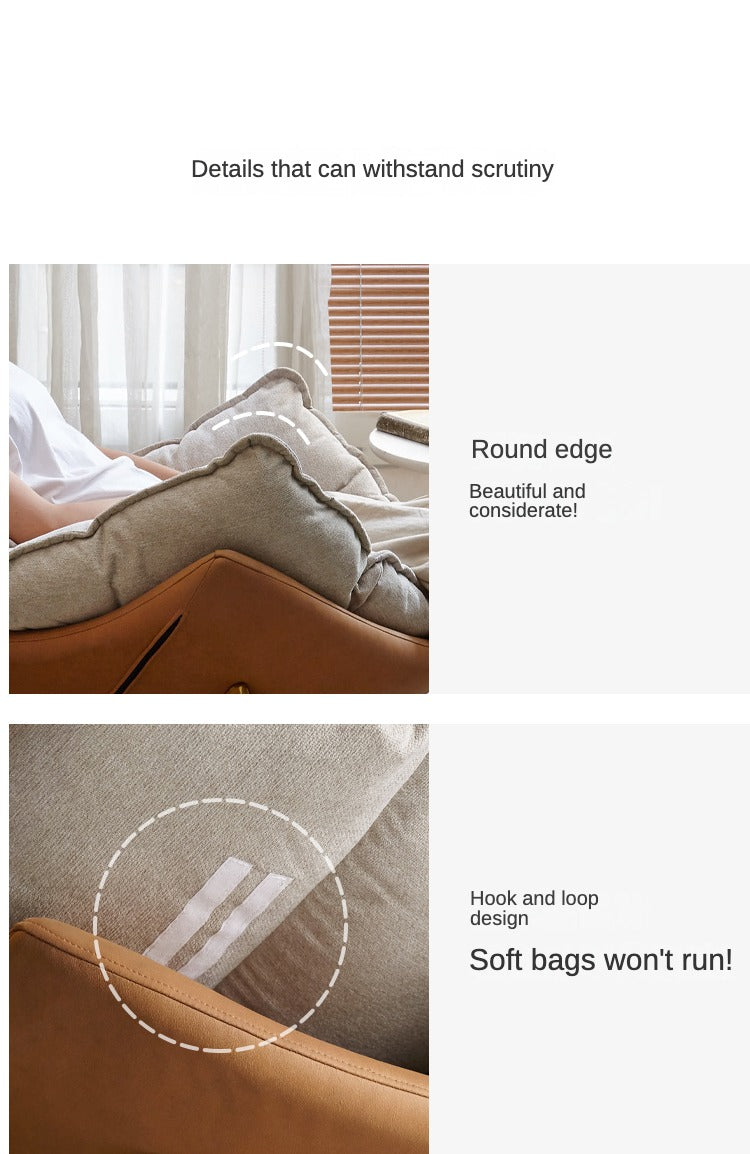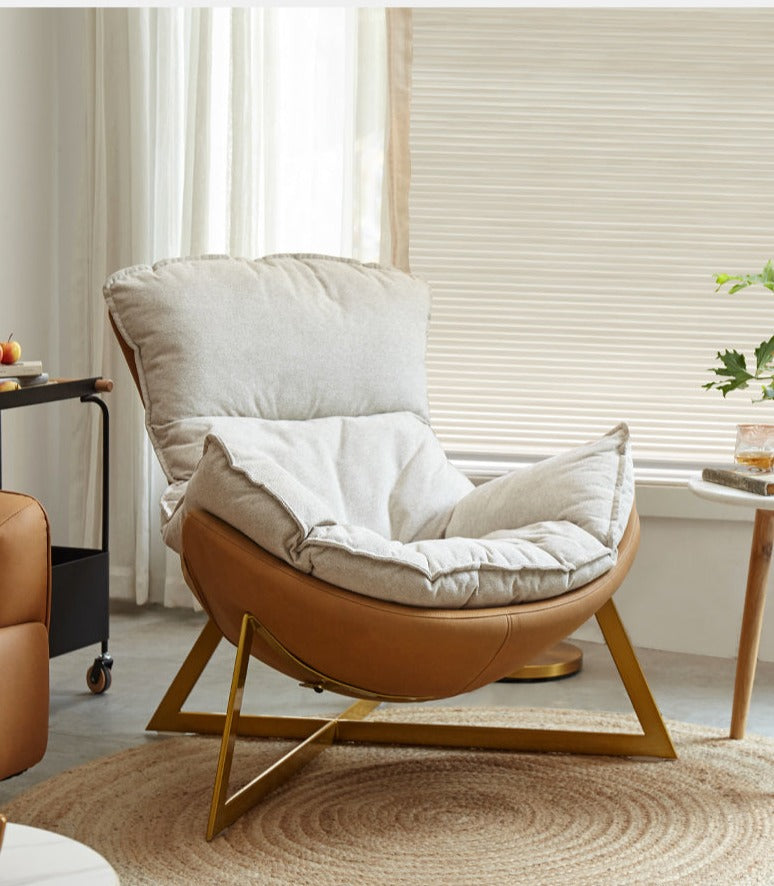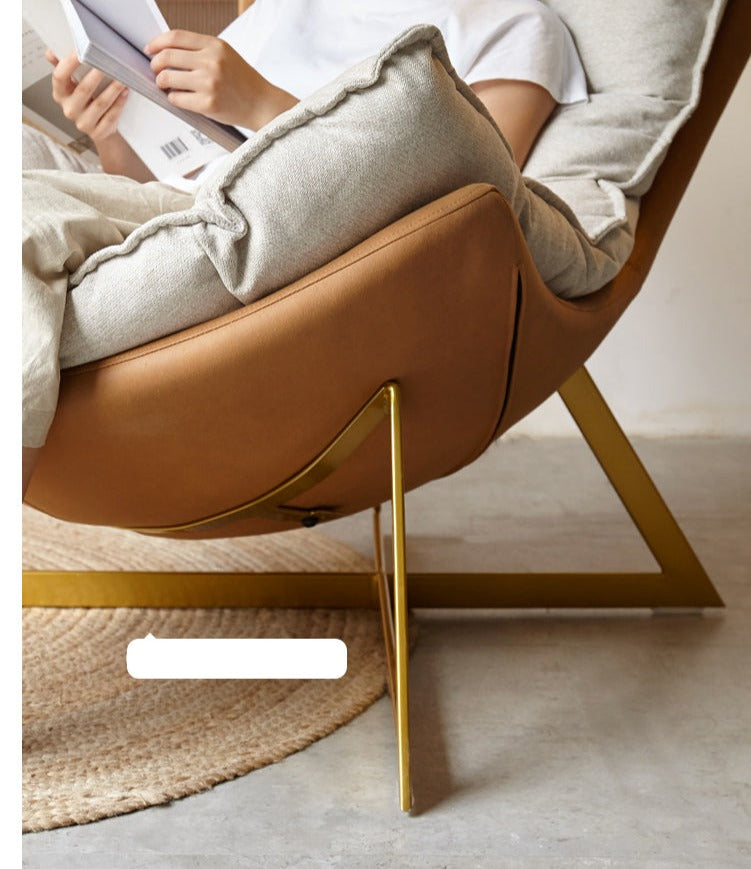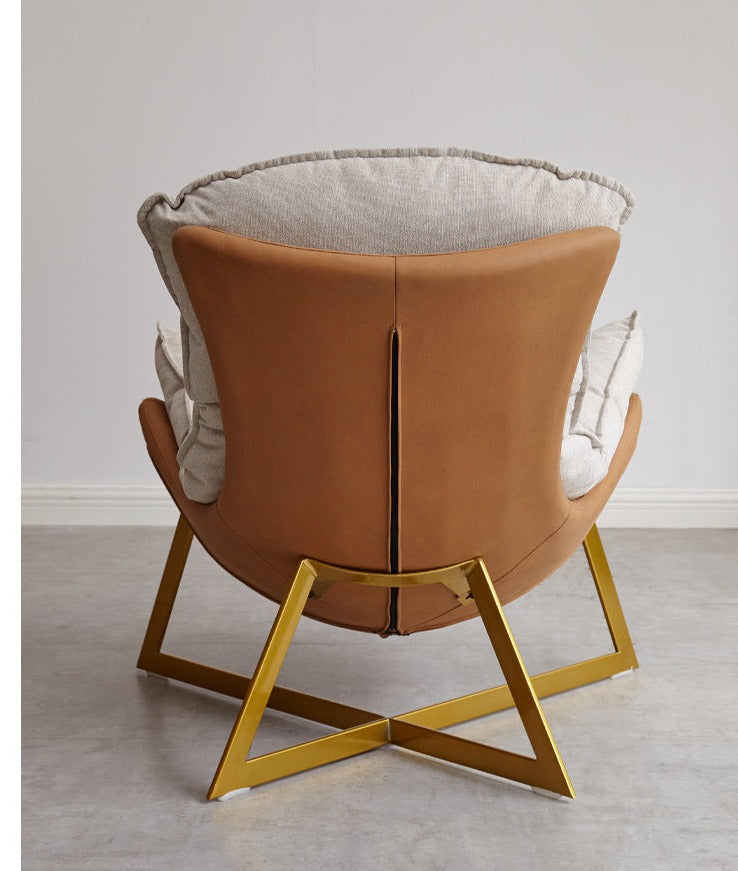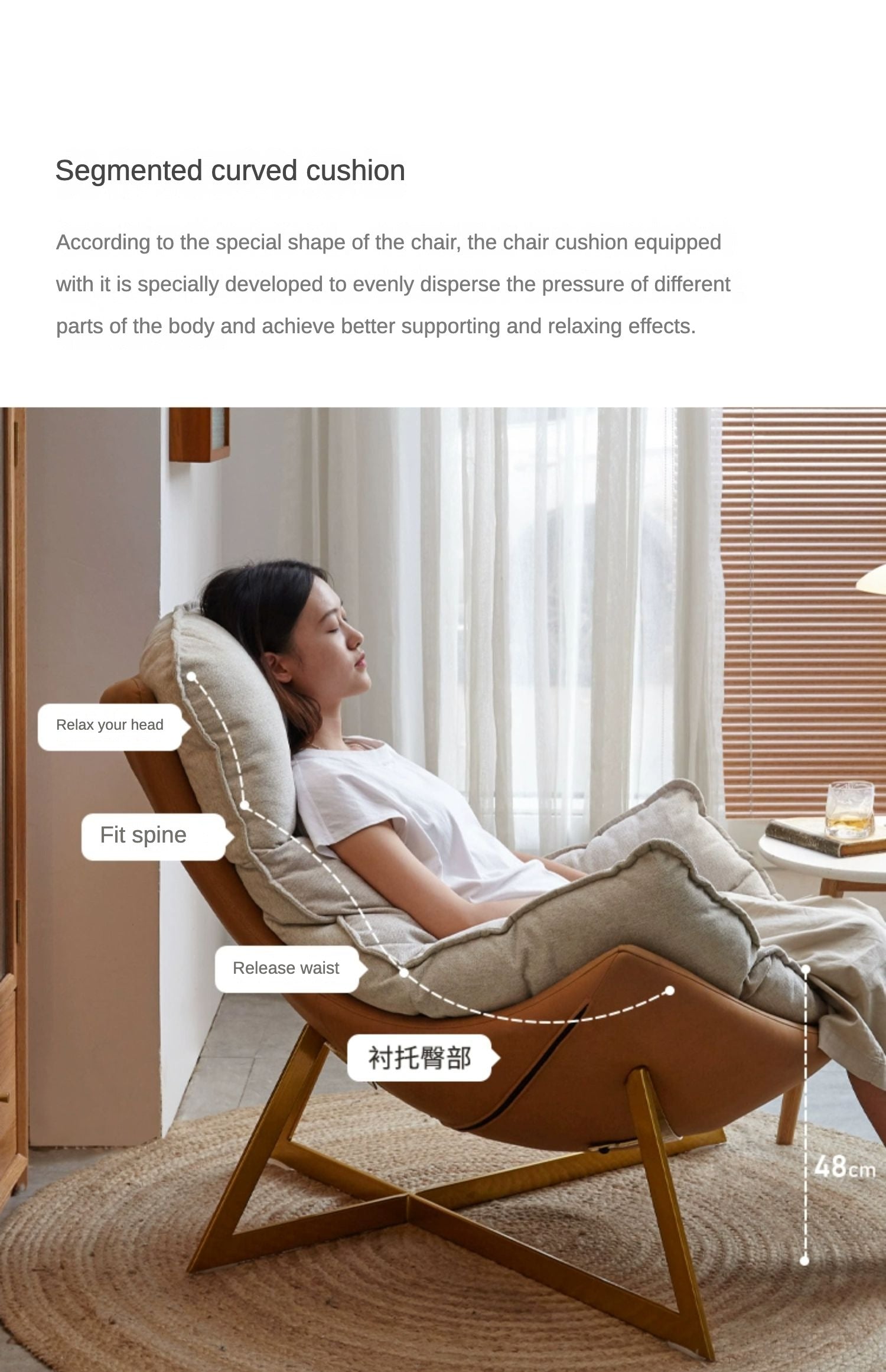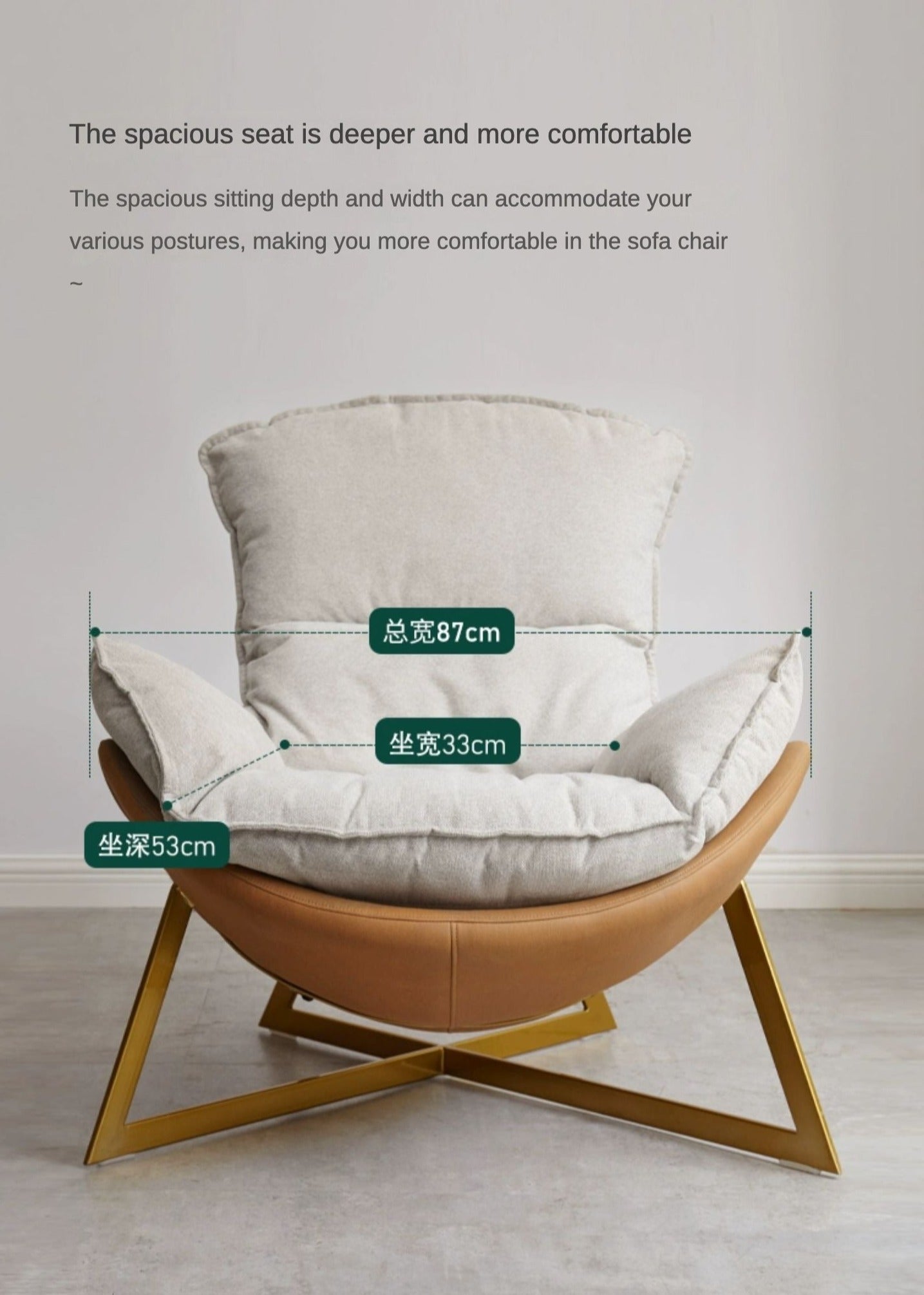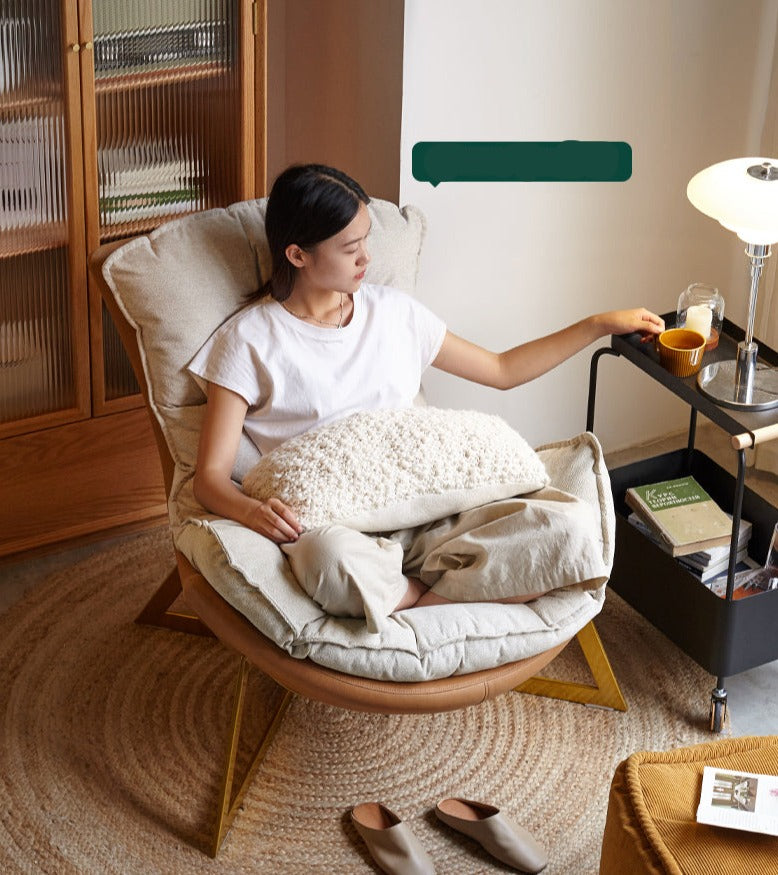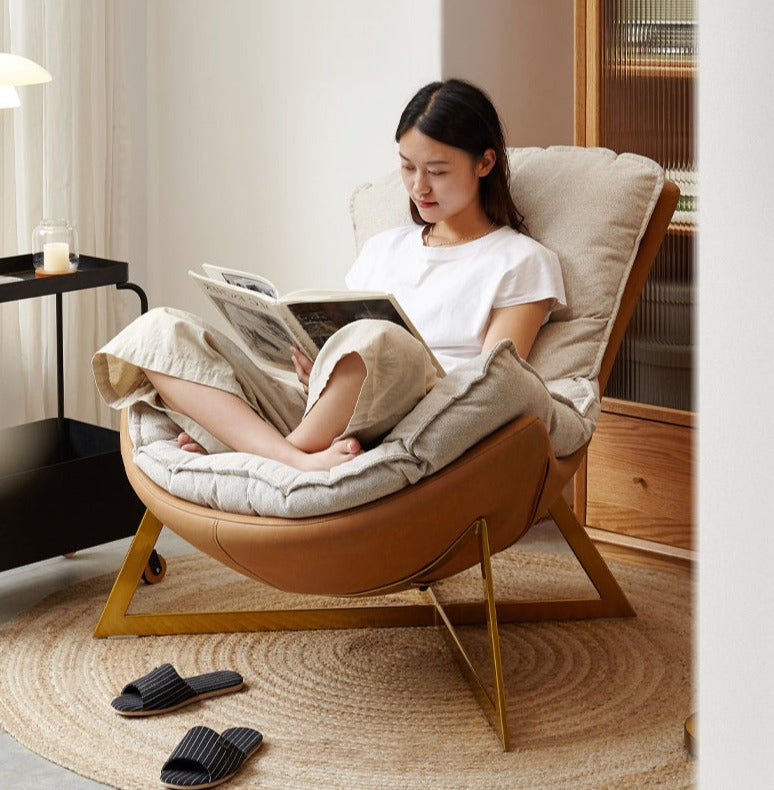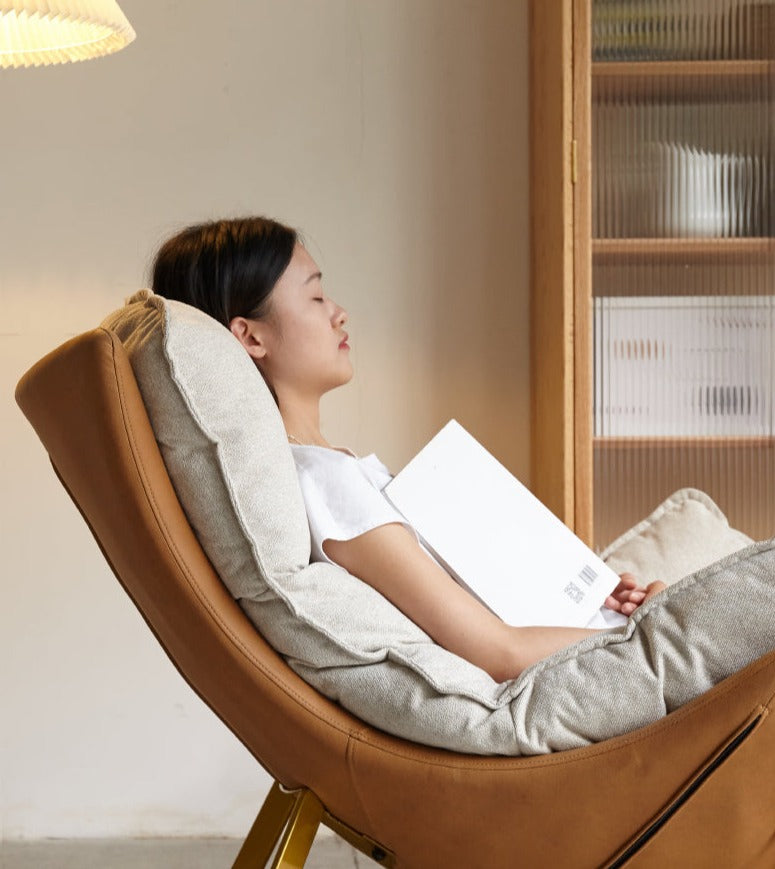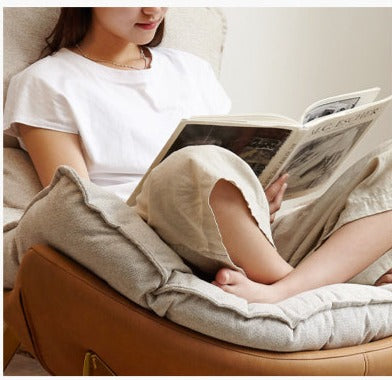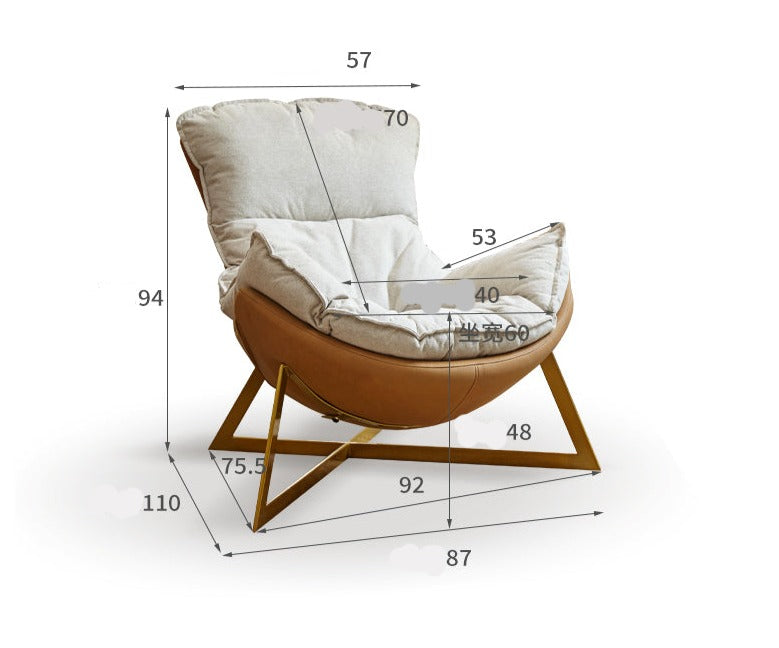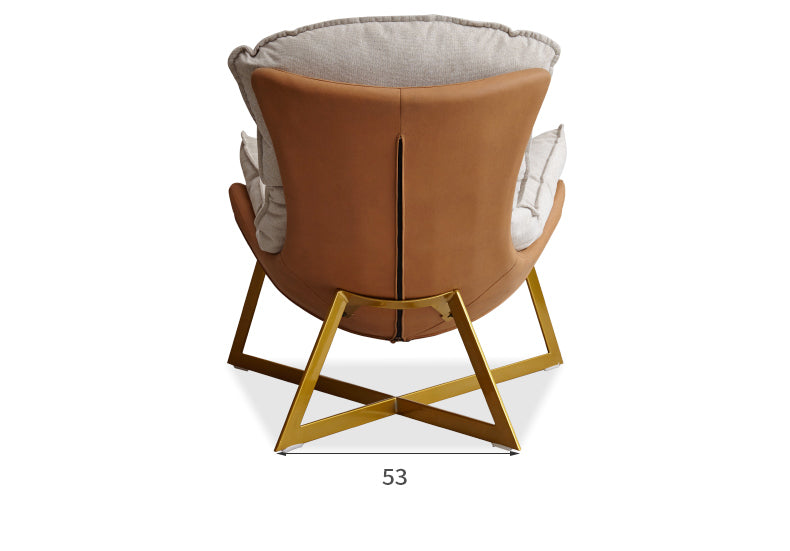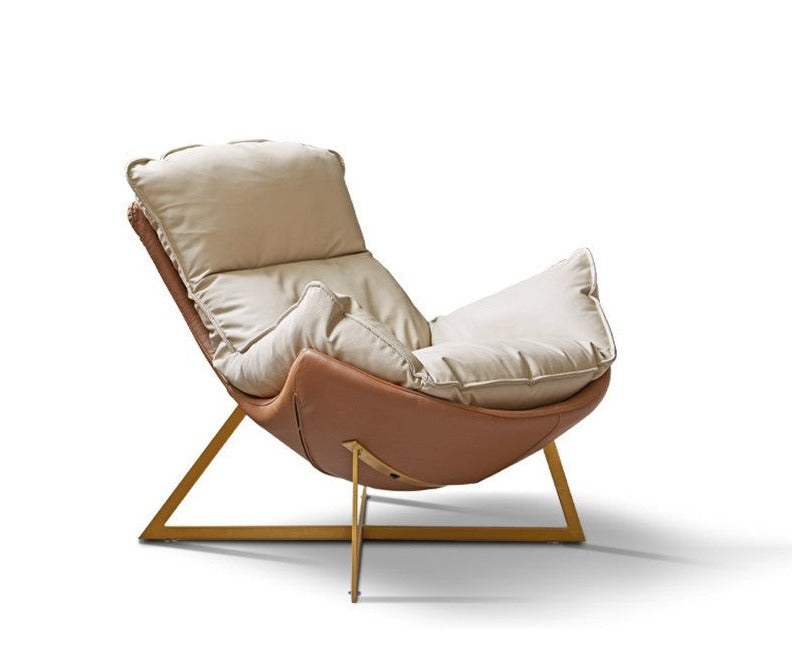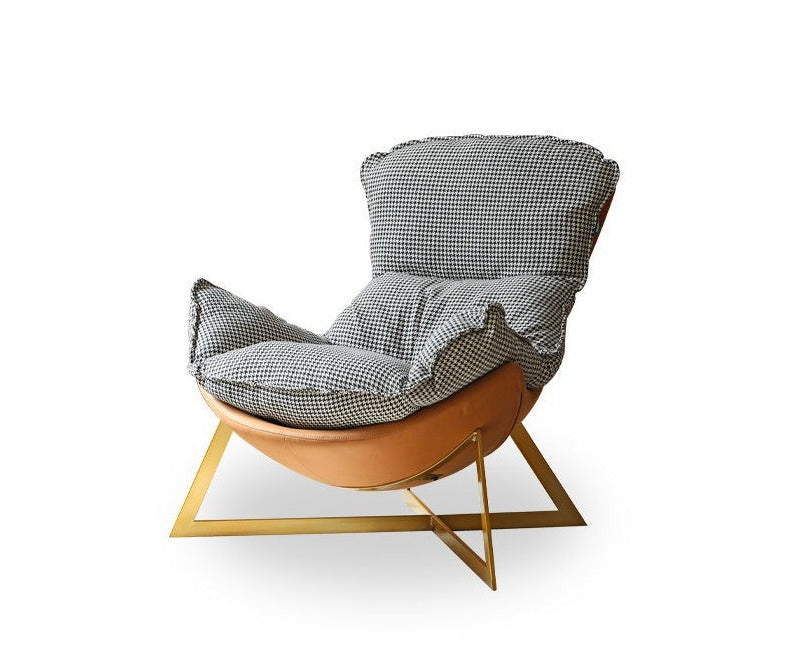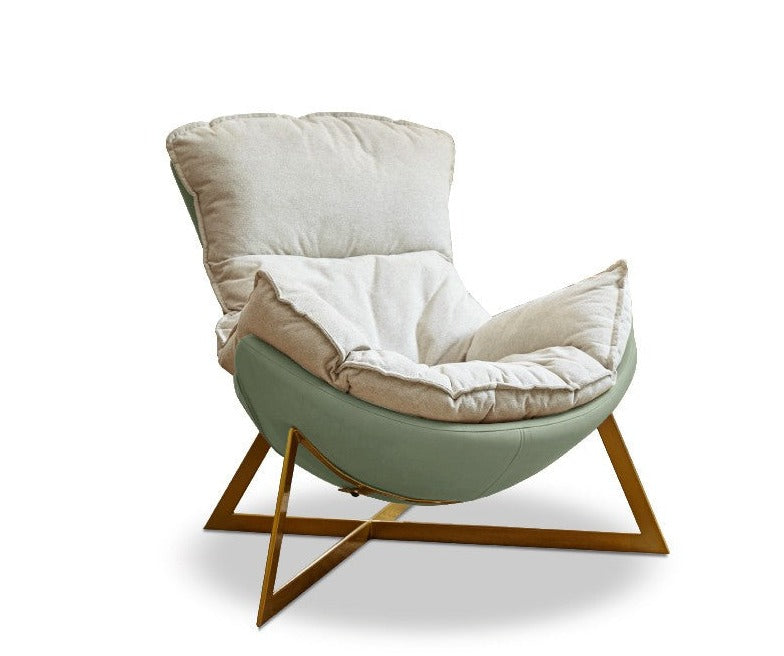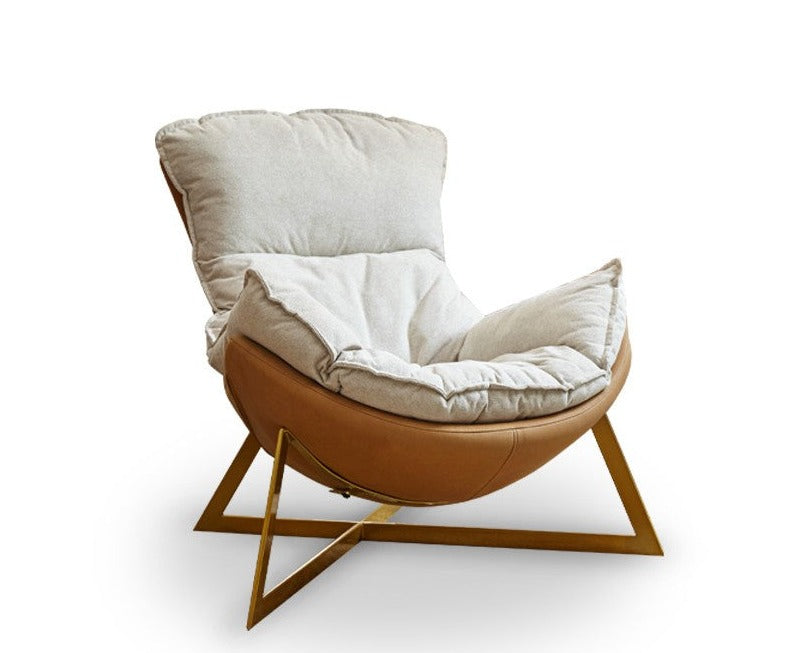 Lounge Eggshell armchair Leather Technology cloth*
---
Eggshell Sofa Chair Technical cloth 1 soft case can be removed and washed Three colors optional

The eggshell rocking chair with comfort and appearance has always been a popular product in our store. This time we redesigned an eggshell sofa chair based on the eggshell Yaoyao chair. The bionic egg shape fits the curve of the human body, The same comfort, leaning softly, sitting comfortably, The difference is the metal cross legs, It is stable and does not shake, bringing you a sense of stability and peace of mind.

steady sense of security If the rocking chair brings people the joy of shaking, it is like a childhood playmate playing with you. What the sofa chair brings is the stability that will not shake no matter how you move, like a loyal guardian, bringing you a full sense of security.

ergonomic design For a more comfortable sitting experience, the shape of the bionic egg is designed strictly according to the body proportions of Asians, which fits the body curve and creates a sitting feeling that combines people and sofas.

Segmented curved back bag According to the unique shape of the chair, the corresponding chair cushion is specially developed to evenly disperse the pressure of different parts of the body and provide better support and relaxing effect.

Doll full of cotton filling The doll cotton has excellent elasticity and bulkiness. It is used to fill the cushion. It is full and thick, but also crisp and stylish. It brings softness and comfort like sitting on a cloud, but it will not collapse after sitting for a long time. Filled

Leather technology cloth The frame part is made of technical cloth, a new type of sofa fabric, known as "breathing fabric", which has the texture and color of genuine leather, and has the breathability of cloth art, which is very wear-resistant and durable, and has high cost performance.
Free shipping 5-6 weeks , Free return


The whole product is made up of 100% pure solid wood,- without any artificial boards, veneer, spliced boards, MDF, particle board, all natural
100% pure solid wood
simple and natural, healthy and environmentally friendly, stable and durable.
This product has no reviews yet.