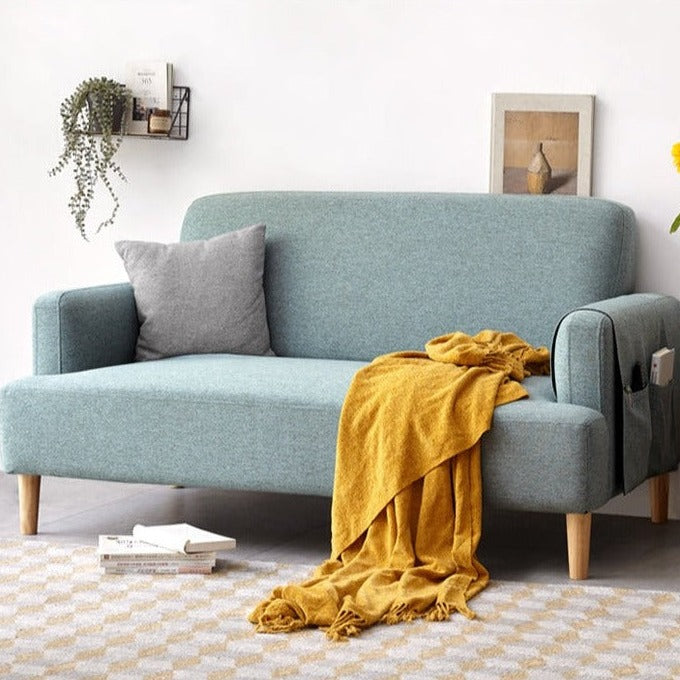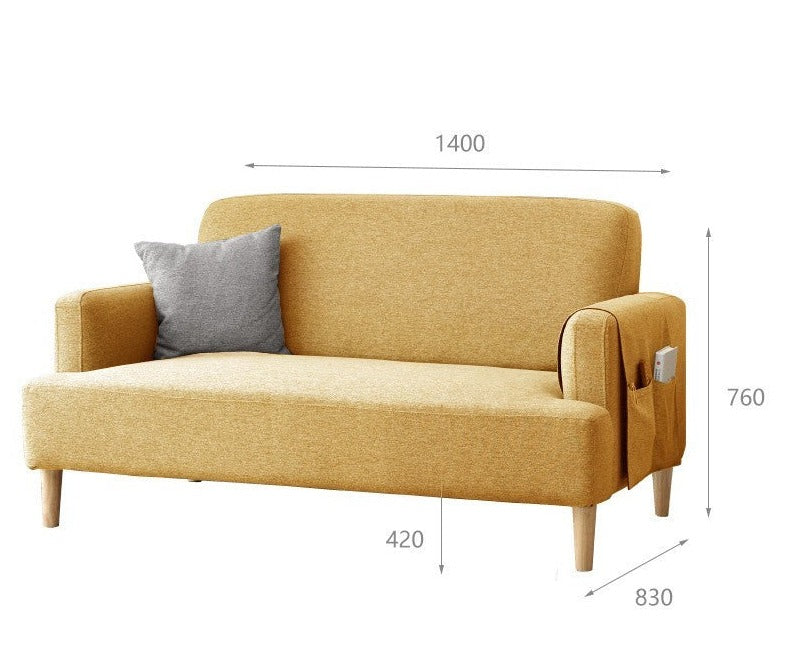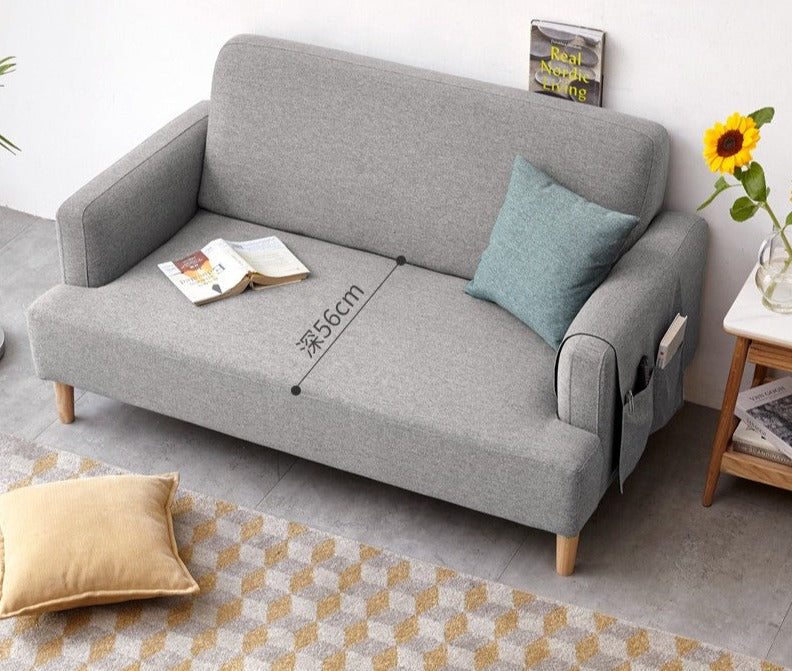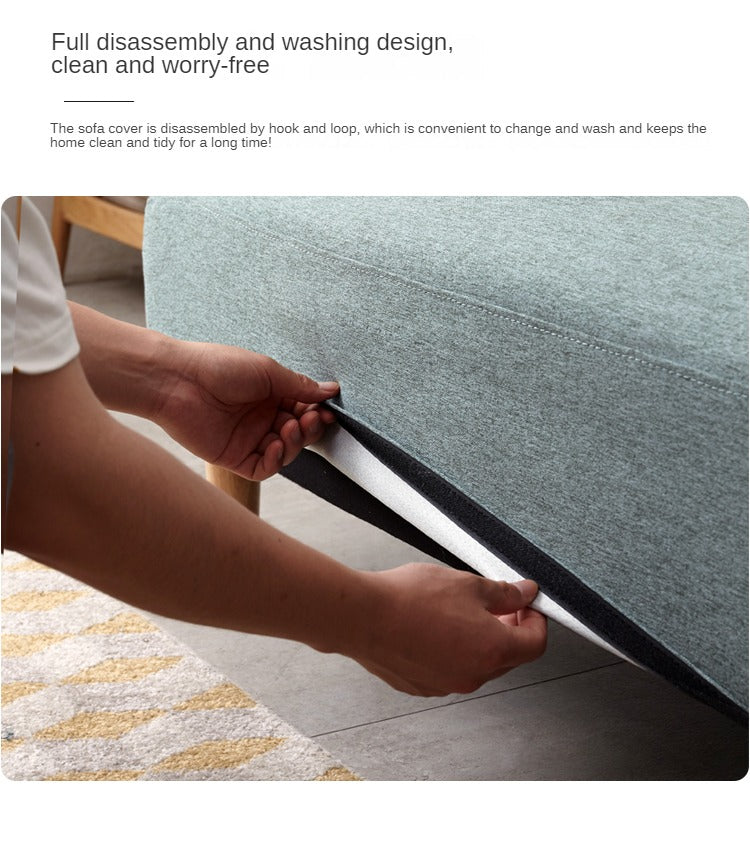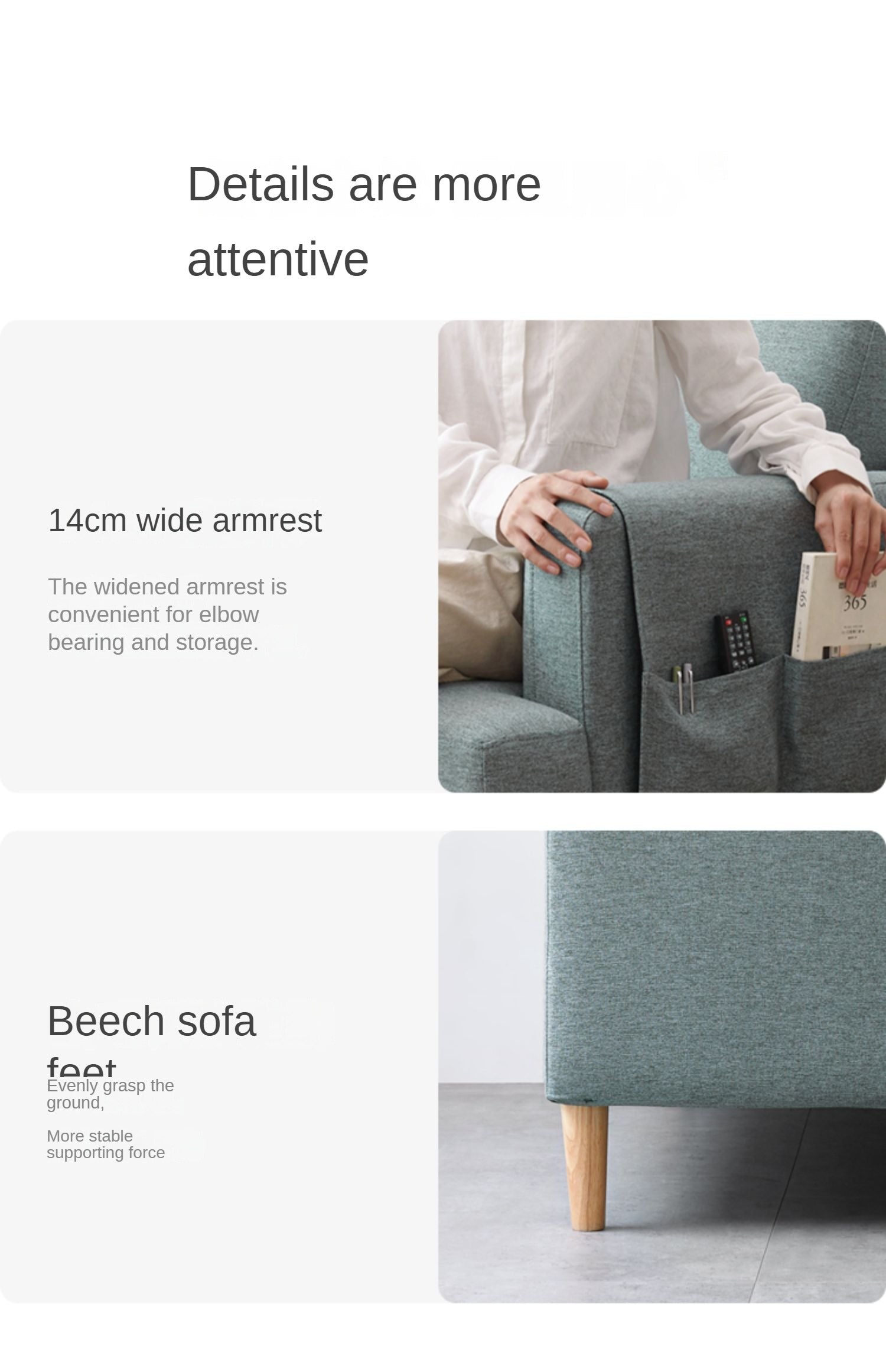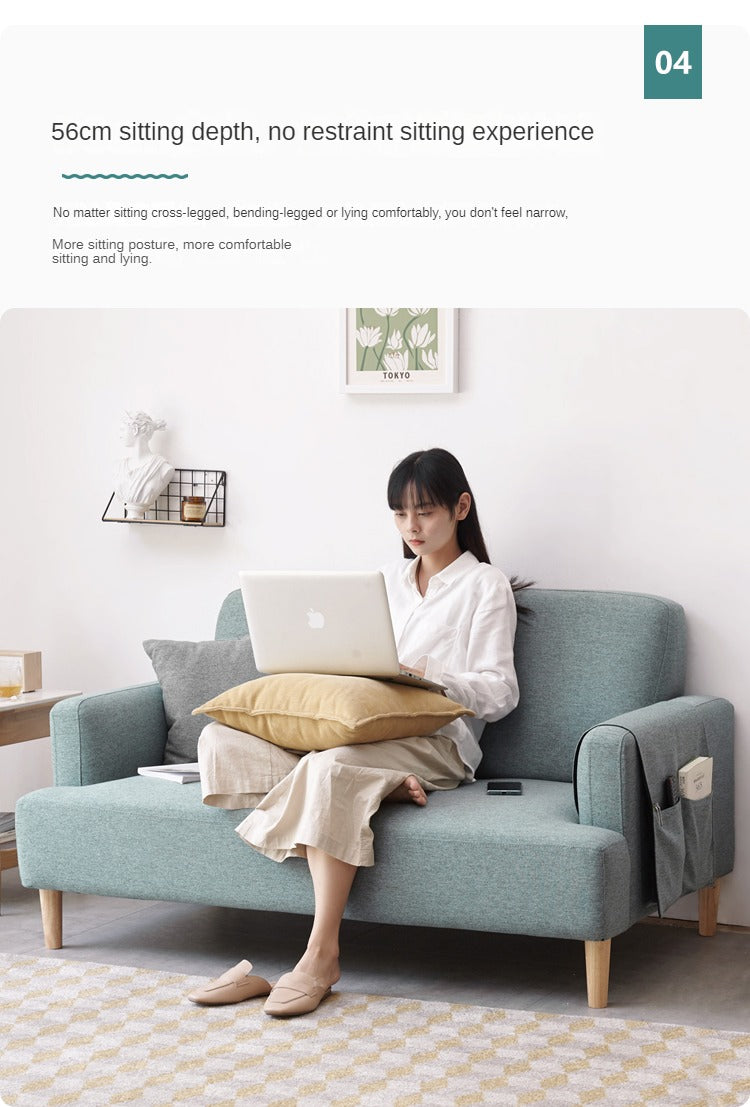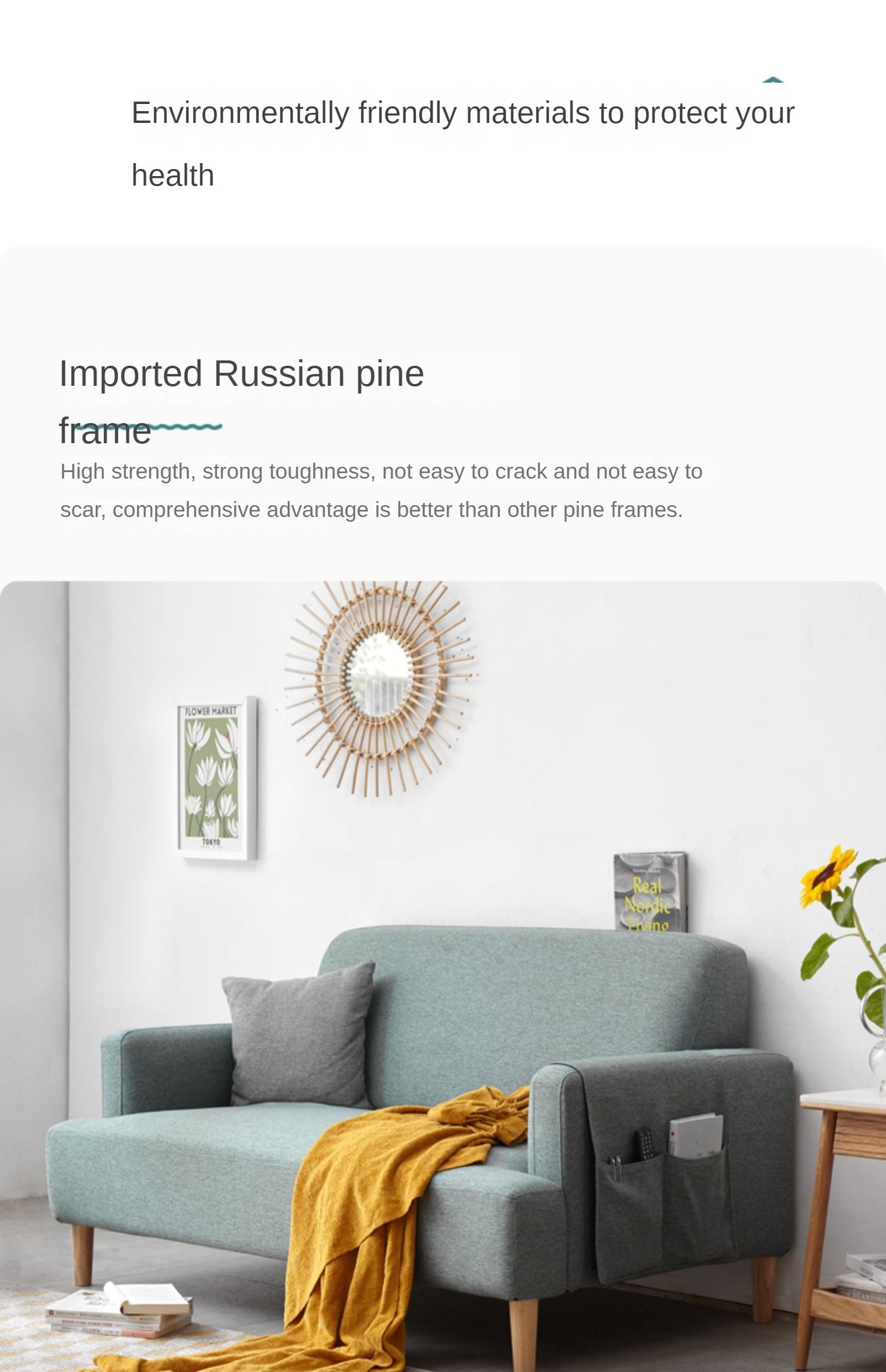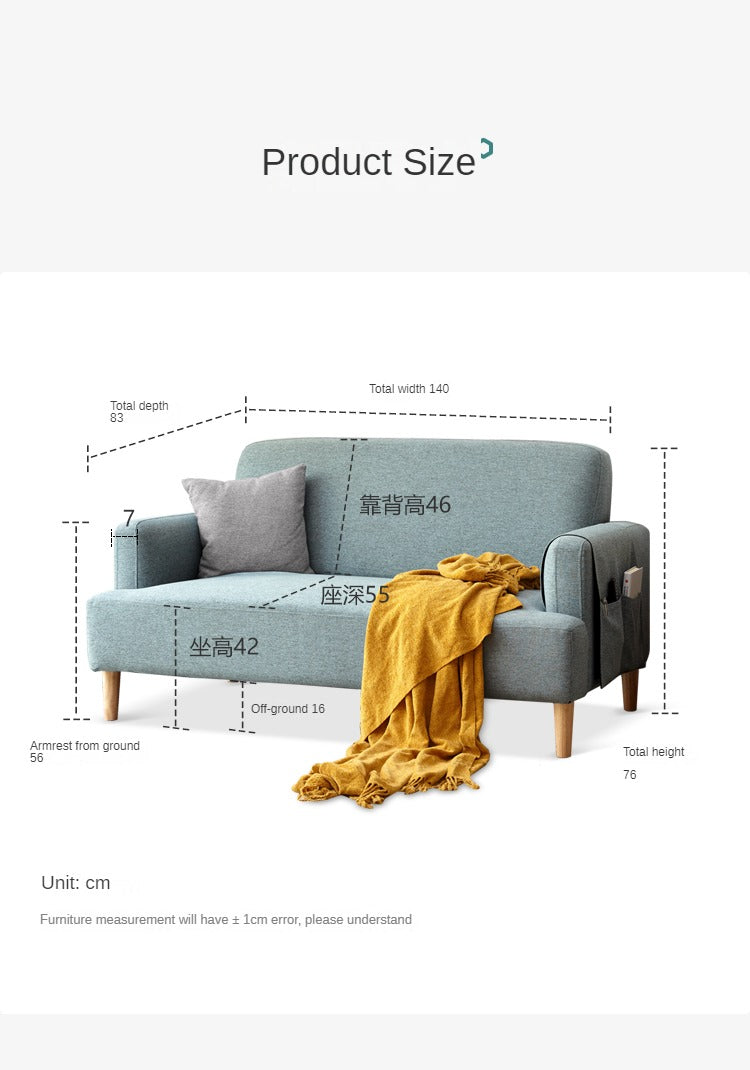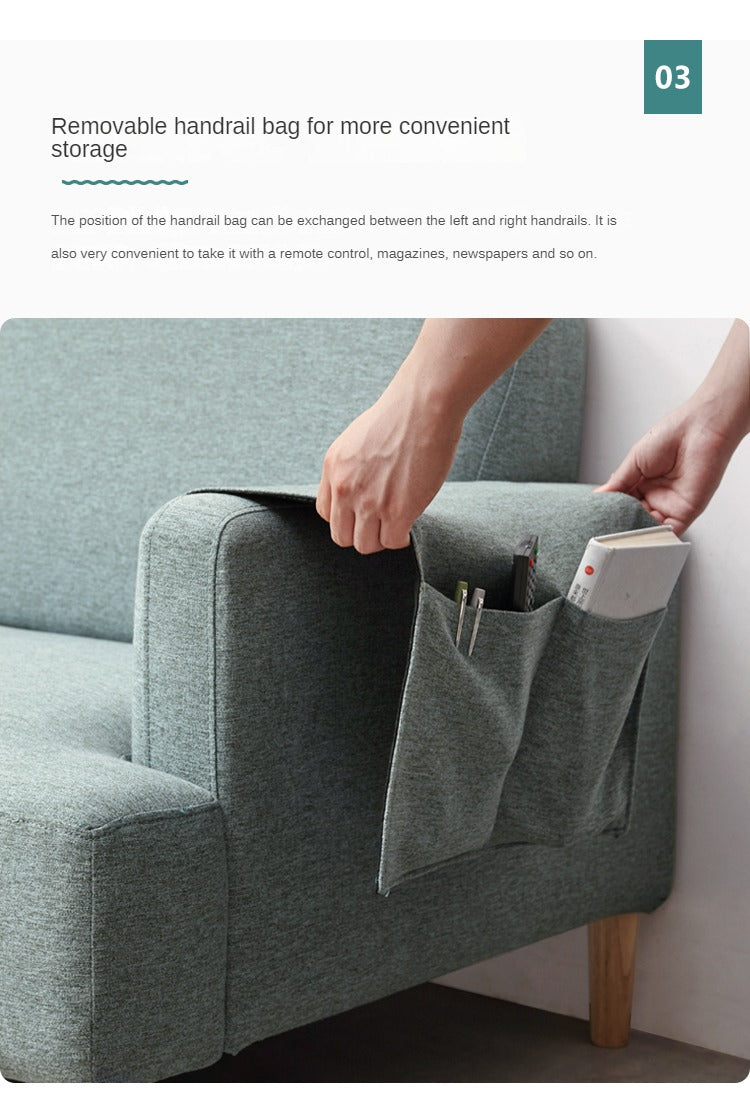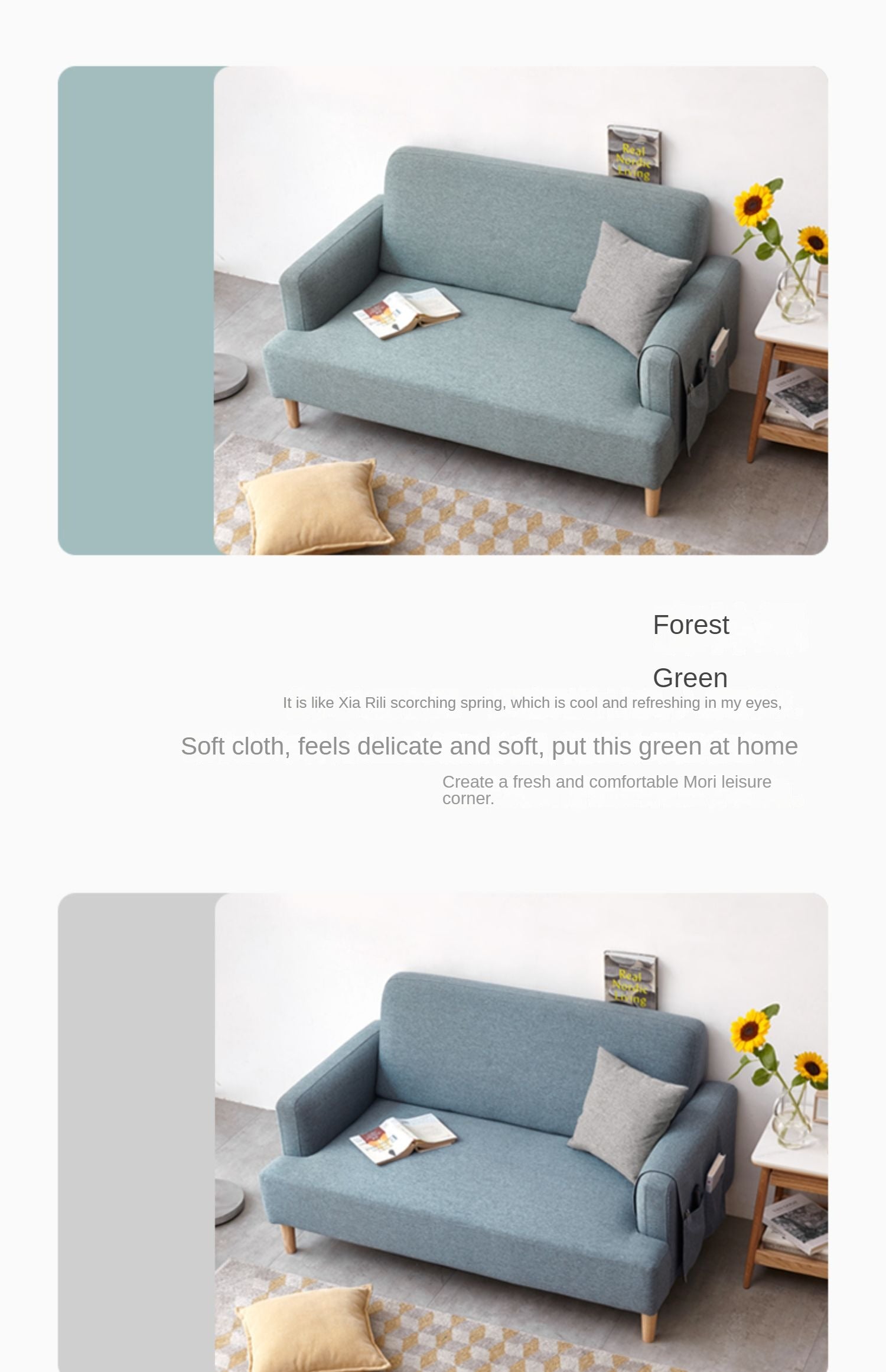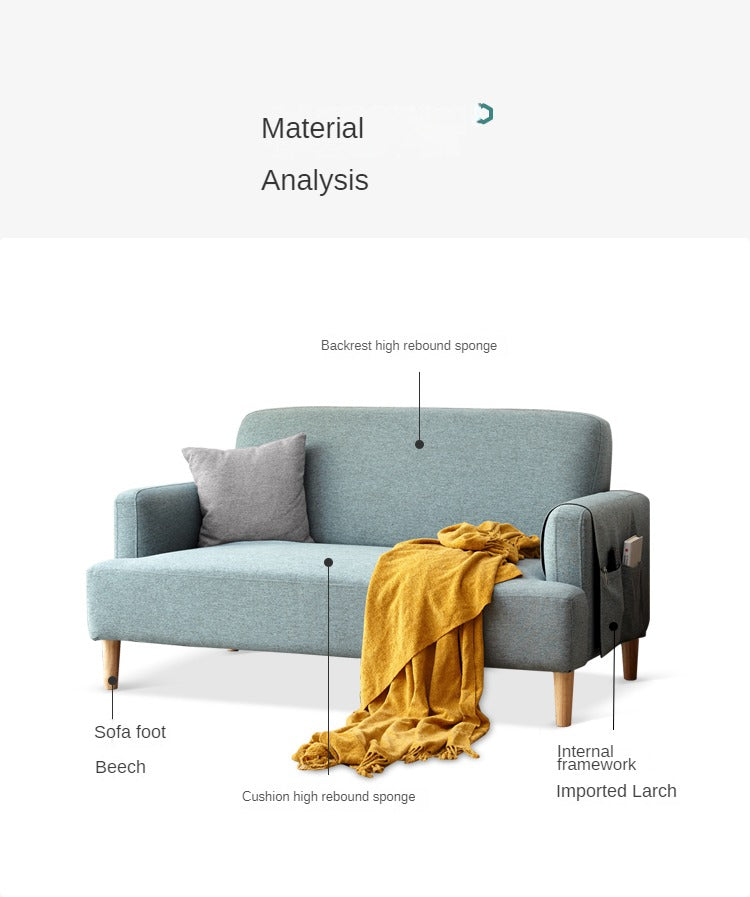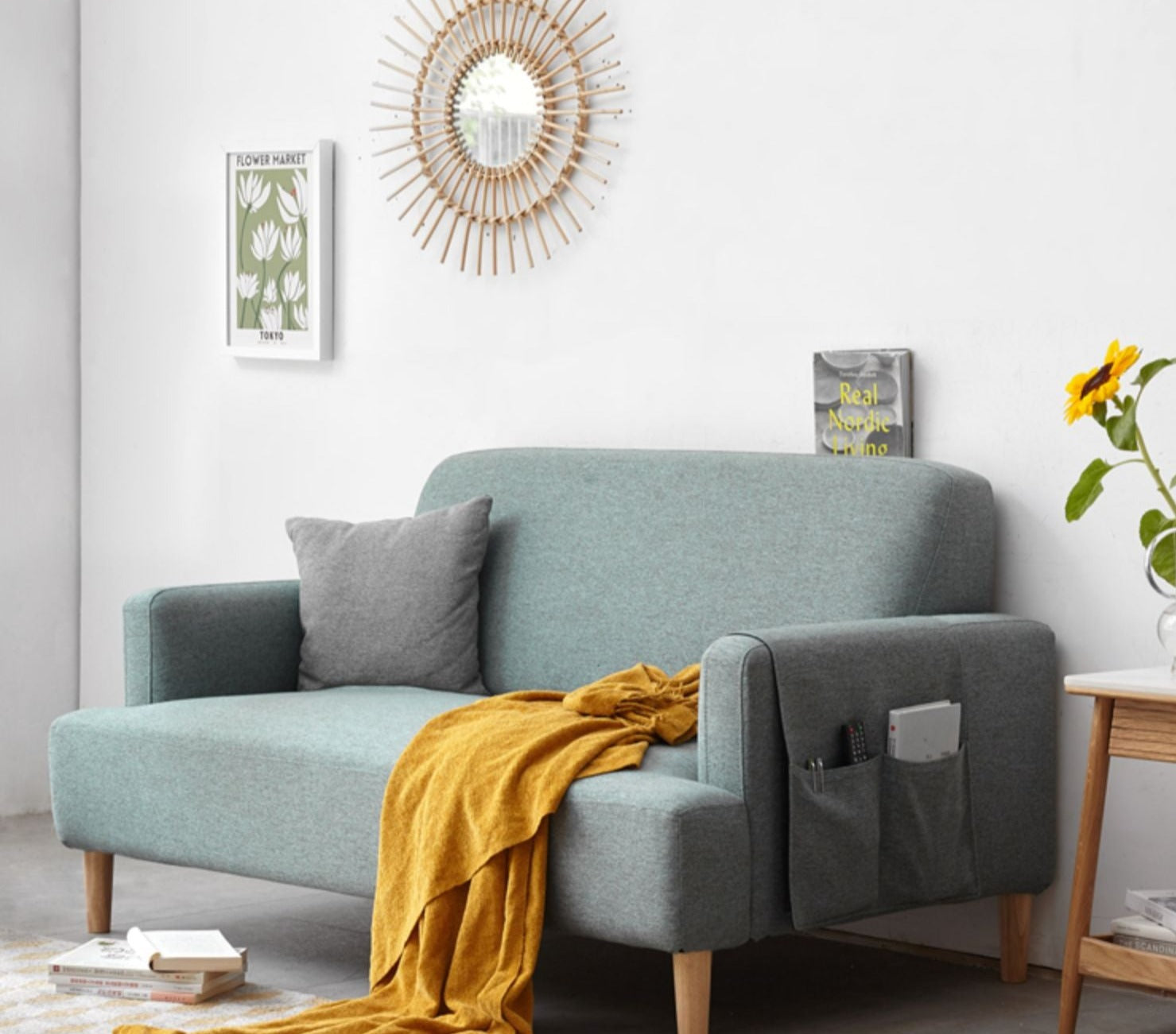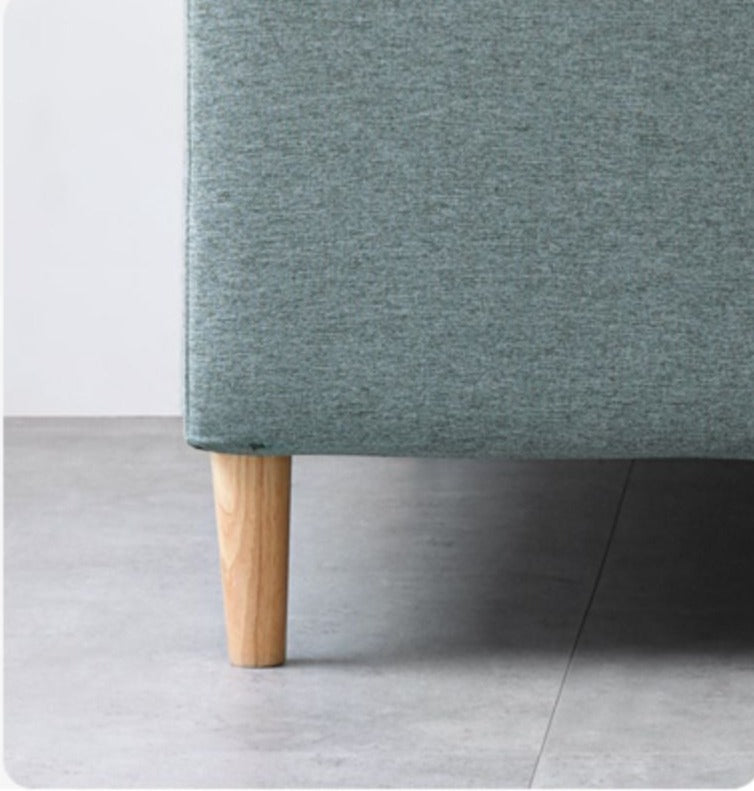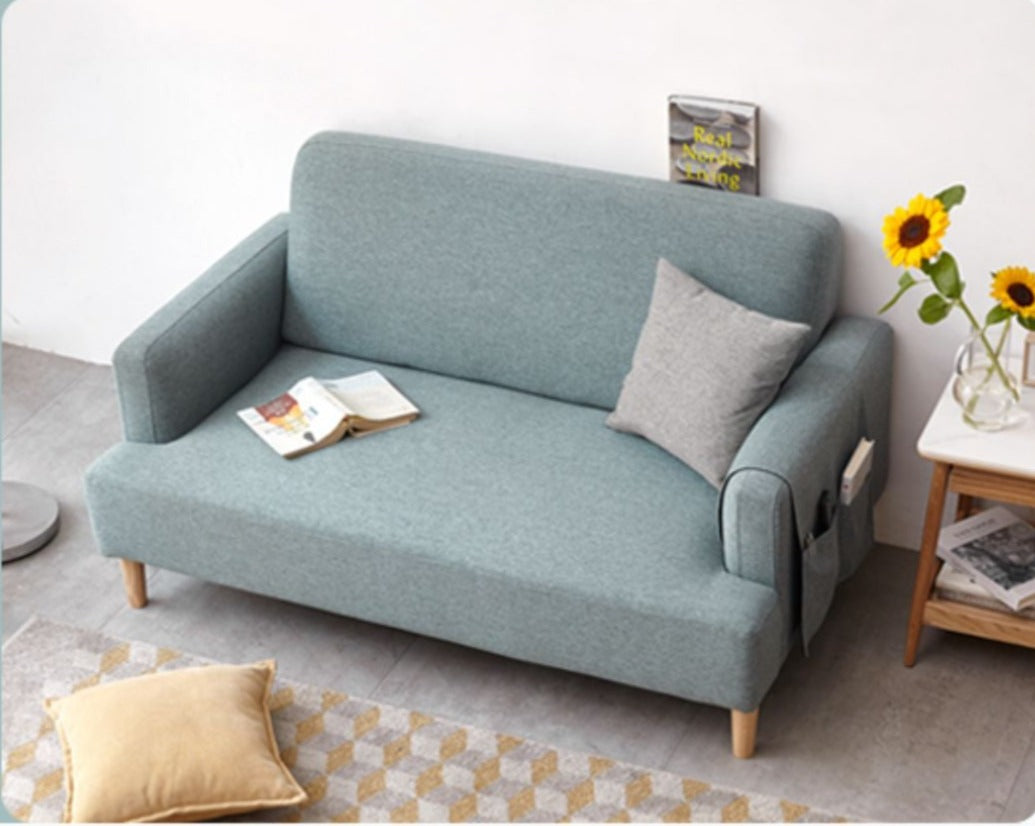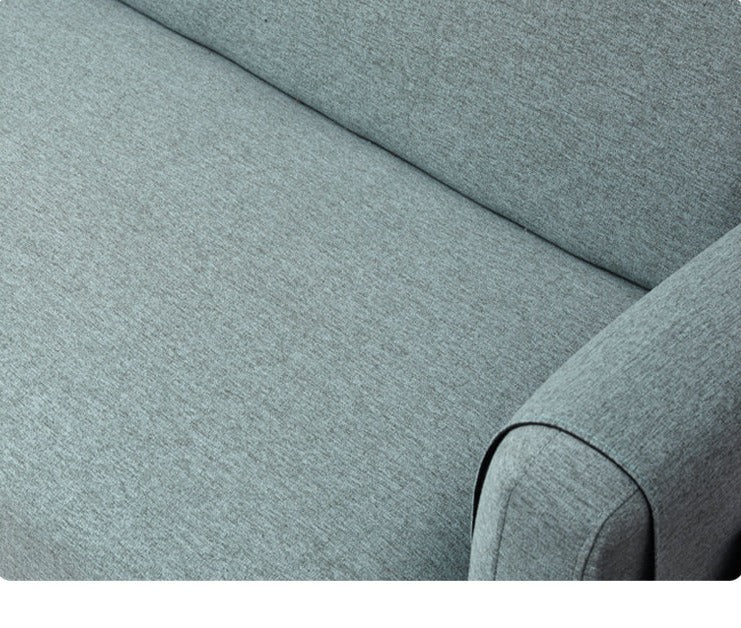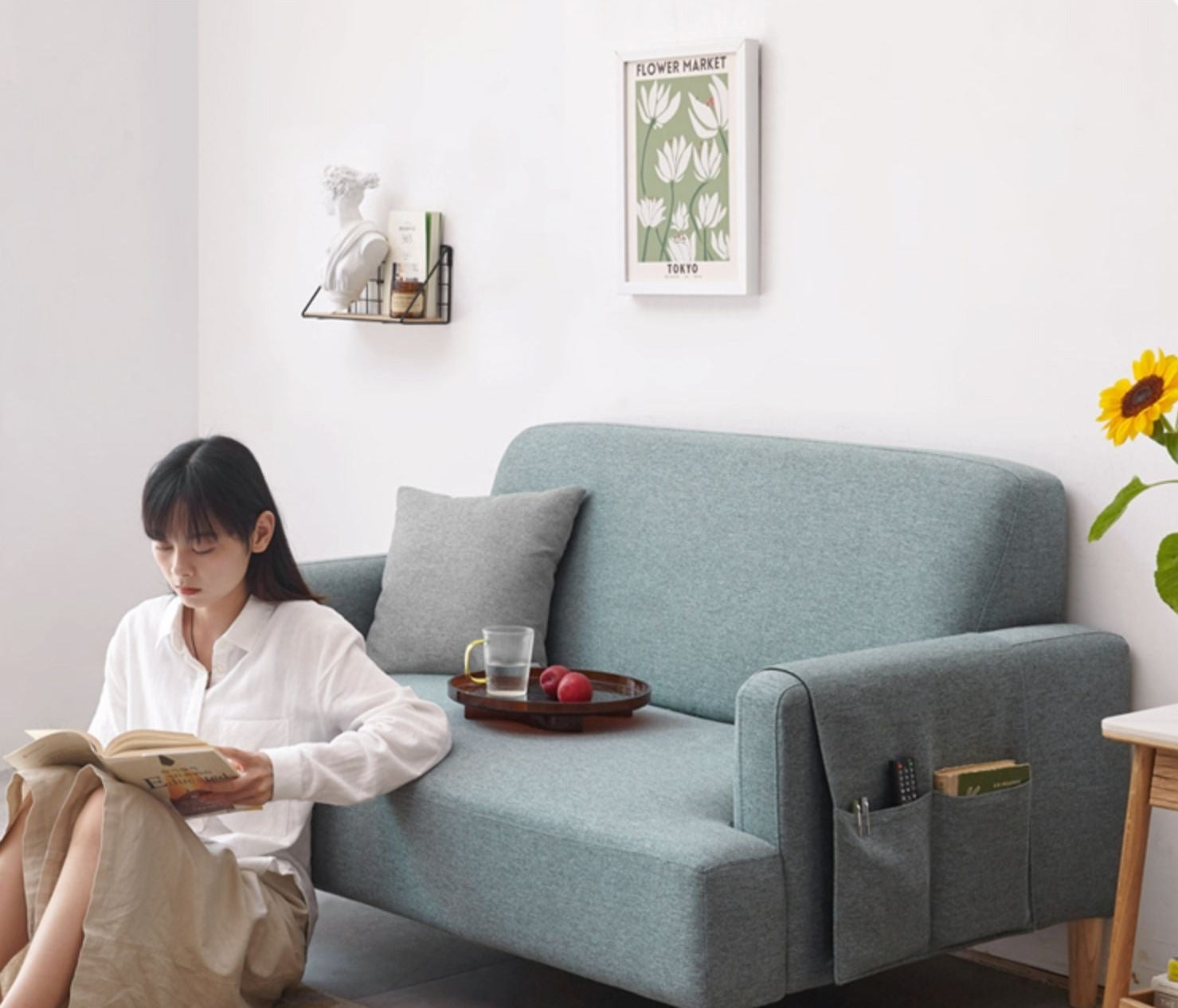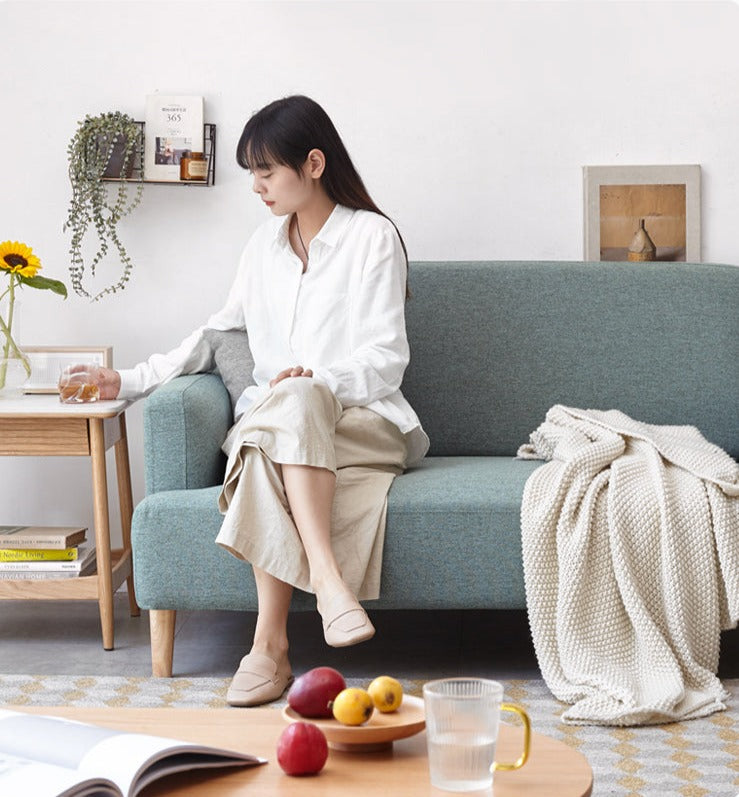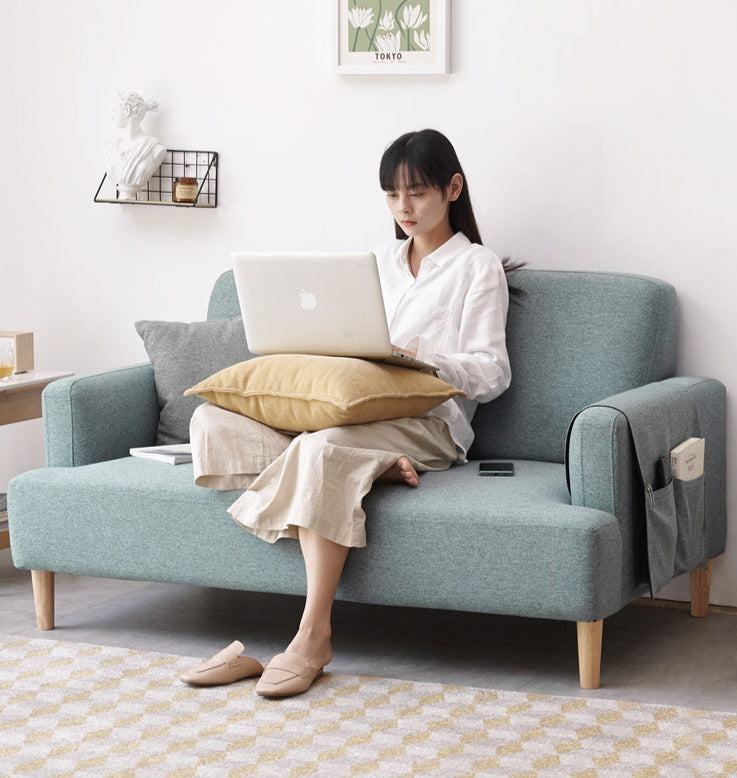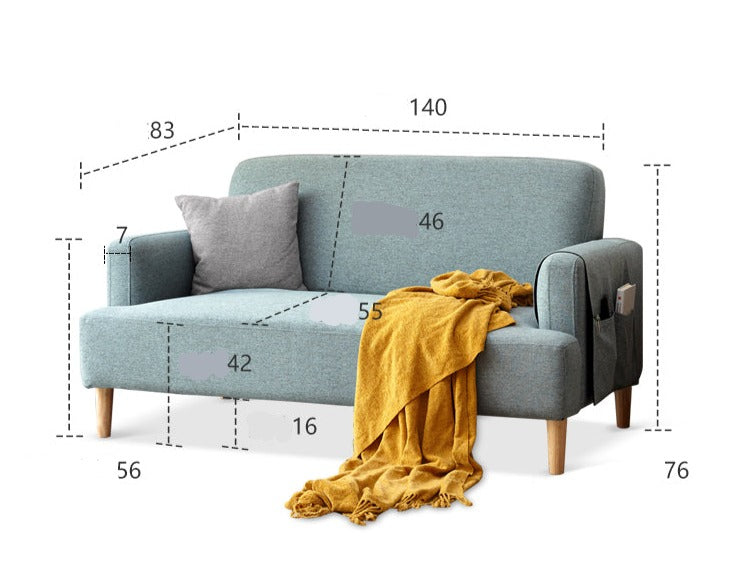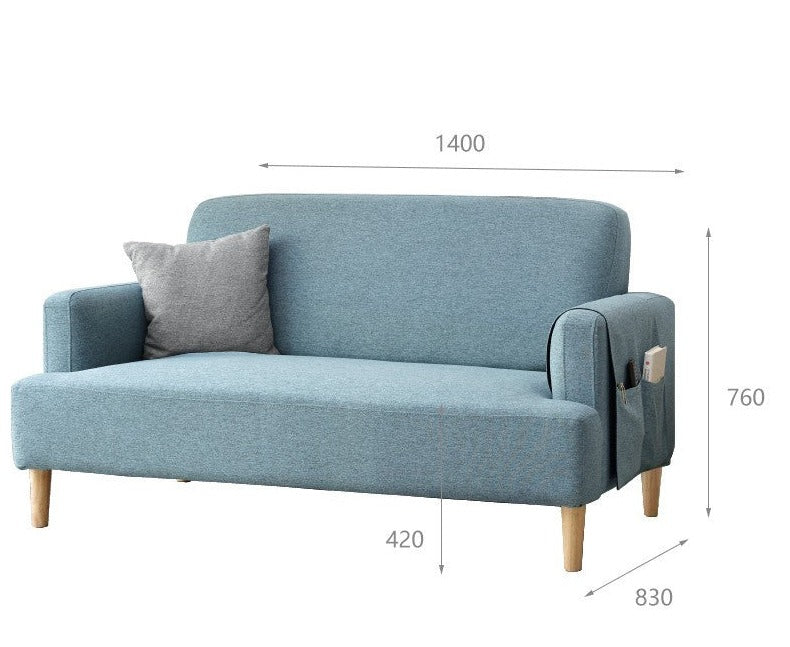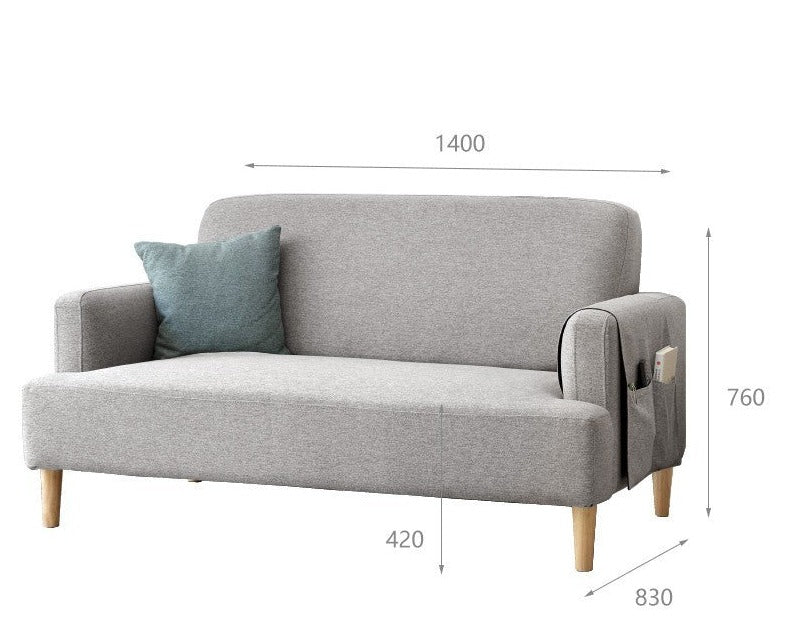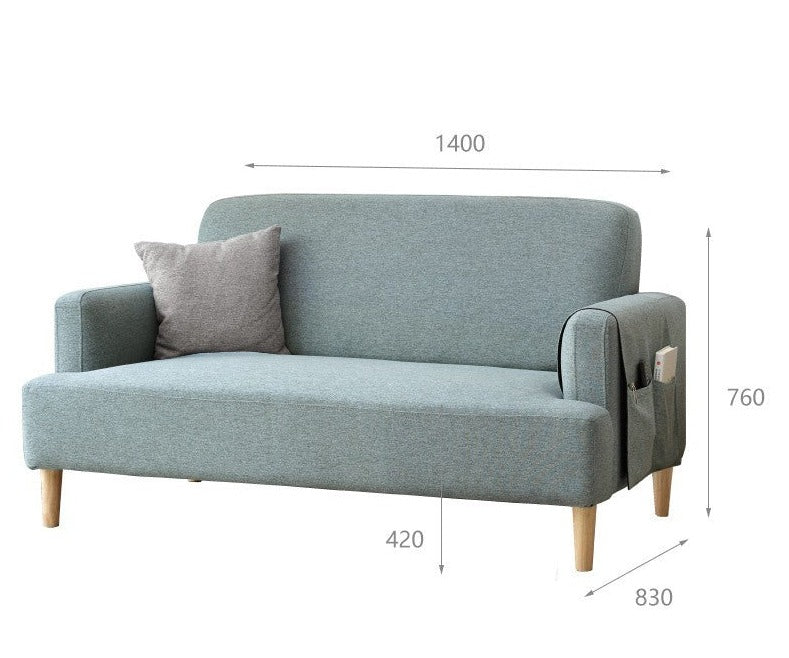 Double fabric sofa, scandinavian"
---
With a width of only 1.4m, even a small apartment can be easily placed, Comes with a detachable magazine pocket, Classify and store remote controls and magazines, It is also very convenient for daily use, Fully detachable and washable imitation cotton linen cover, Change and wash at any time if it gets dirty, keep the sofa clean for a long time!

The floor area is only about 1.16㎡, and it can be easily placed with only one square meter of space, and it is not easy to make mistakes when choosing it for a small apartment or a small apartment!

Two people will not feel tight when they are seated at the same time, enjoying the sweet moment.

Removable armrest bag, storage is more convenient The position of the armrest bag can be interchanged with the left and right armrests, and usually put a remote control and magazines Newspapers, magazines, etc. are also very convenient to take.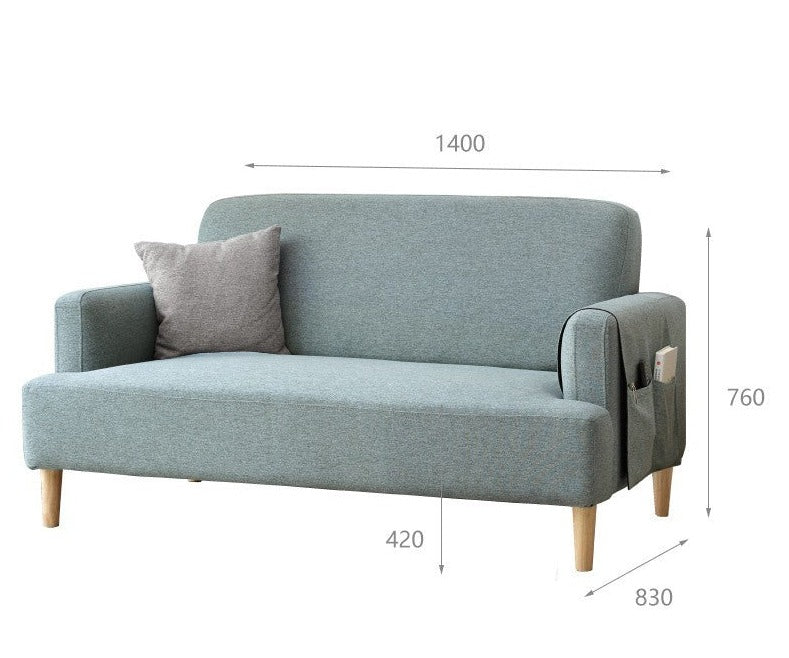 Free shipping 5-6 weeks , Free return


The whole product is made up of 100% pure solid wood,- without any artificial boards, veneer, spliced boards, MDF, particle board, all natural
100% pure solid wood
simple and natural, healthy and environmentally friendly, stable and durable.
This product has no reviews yet.