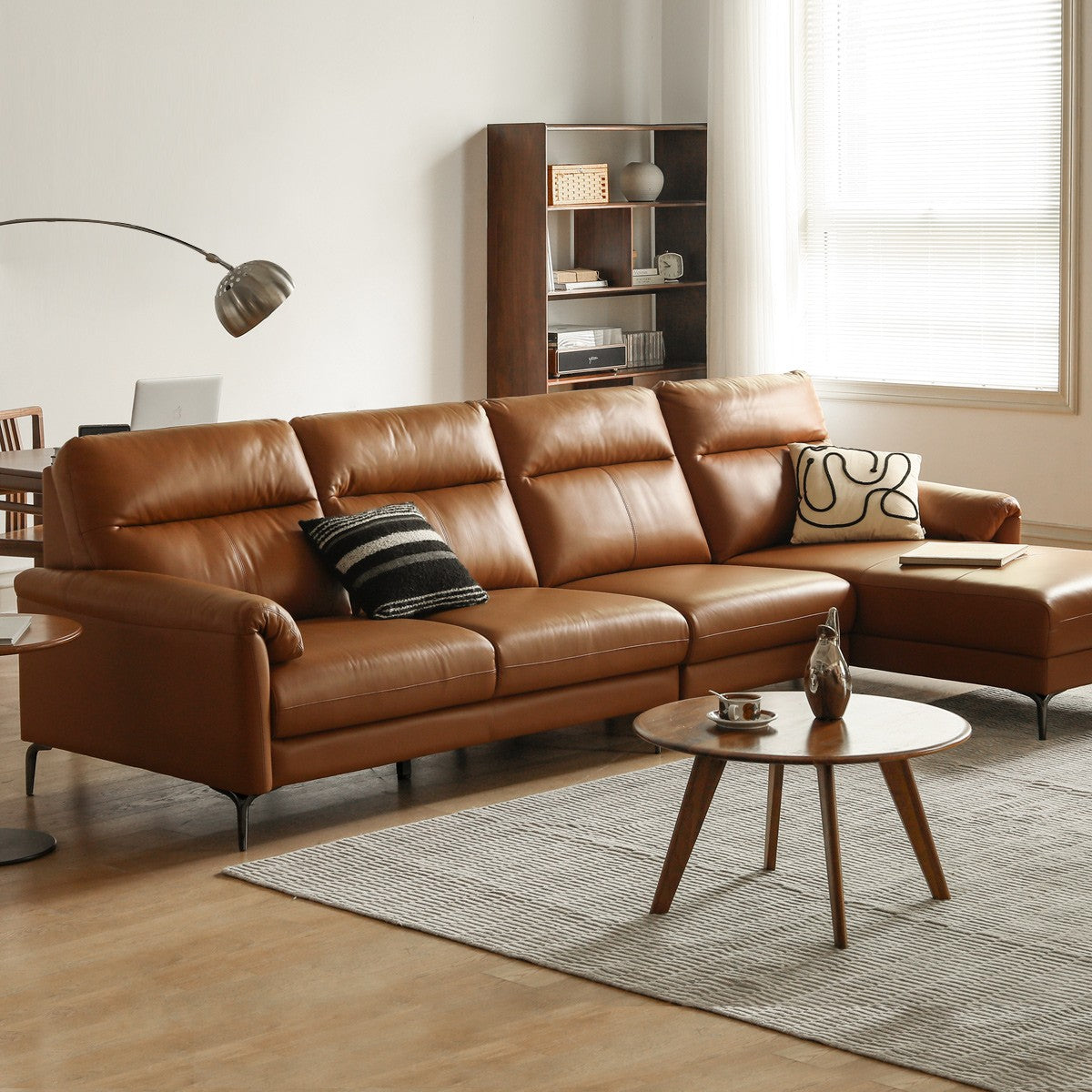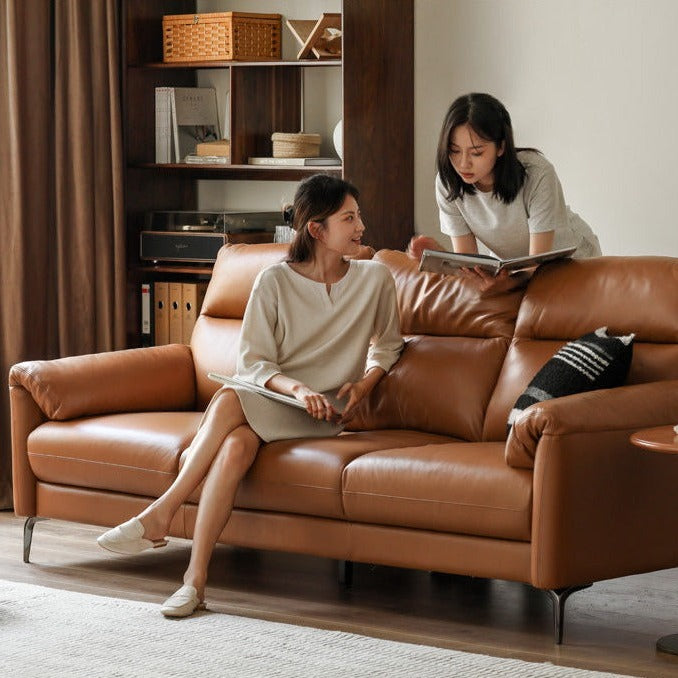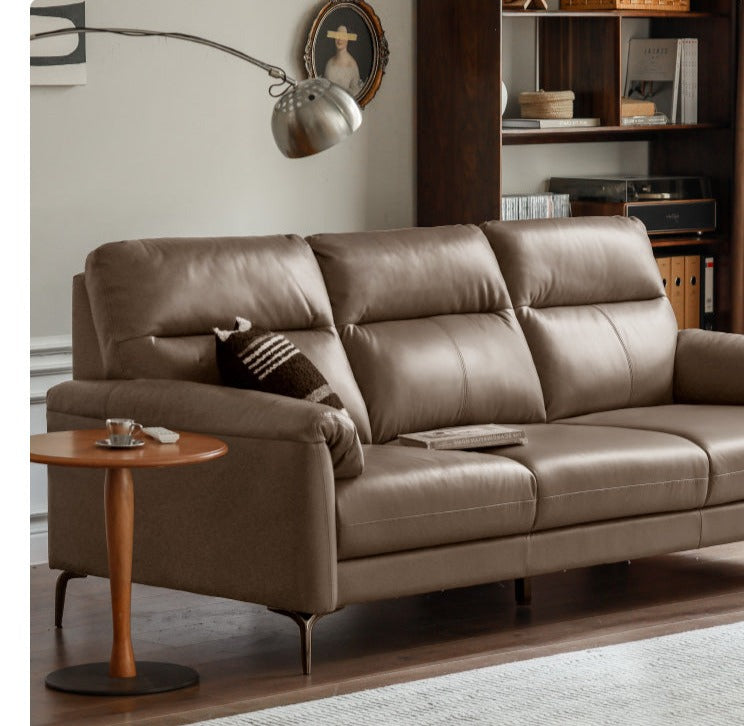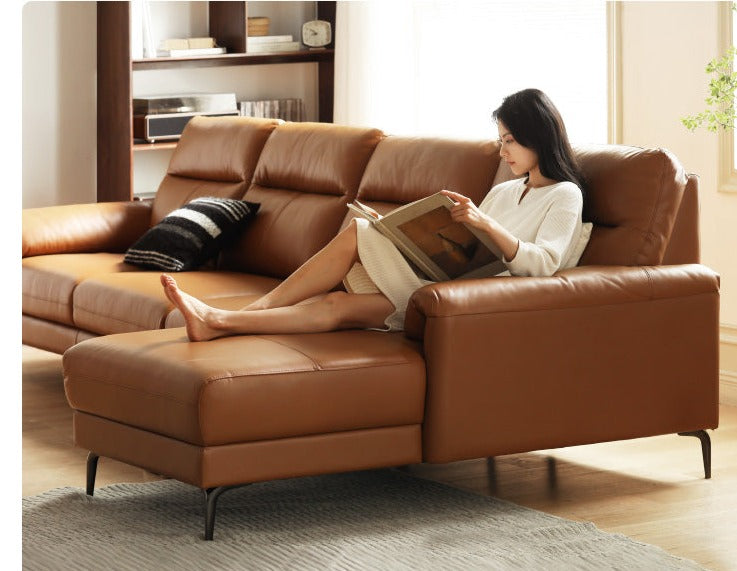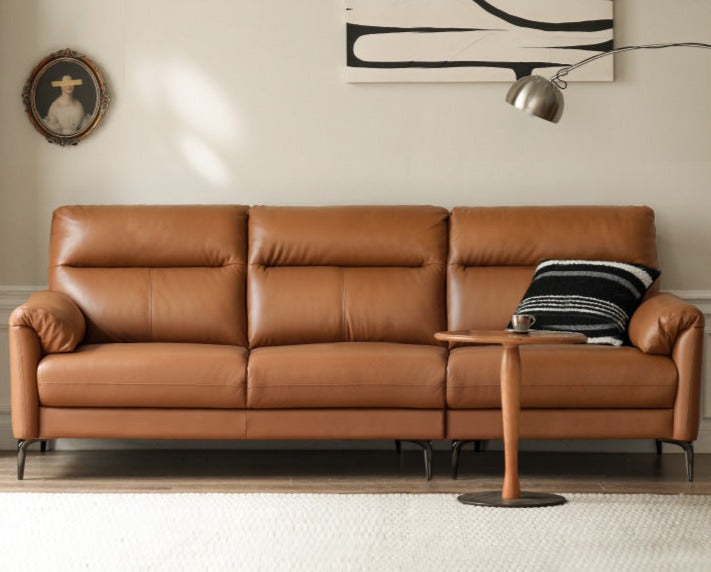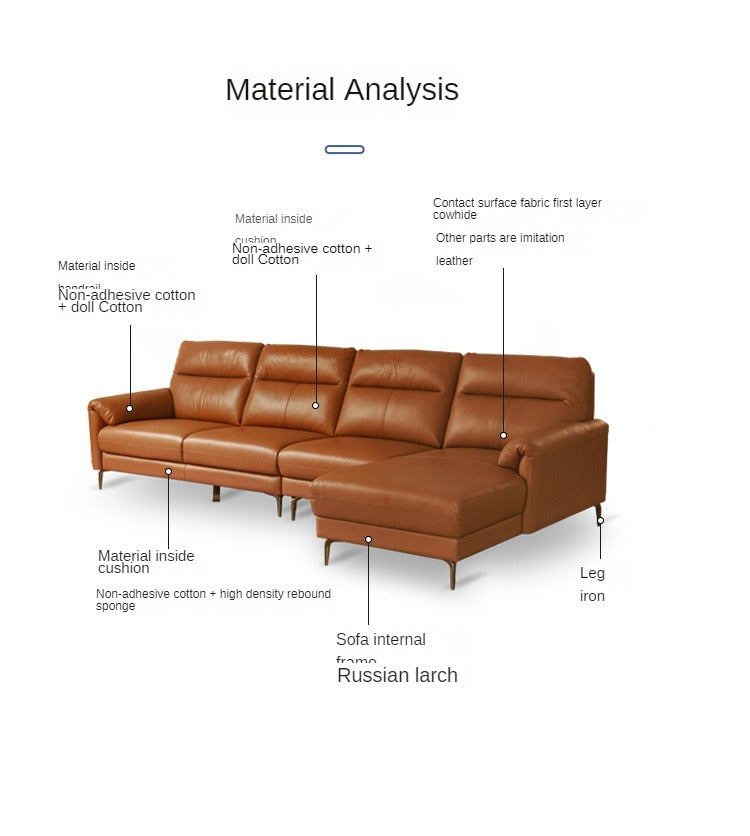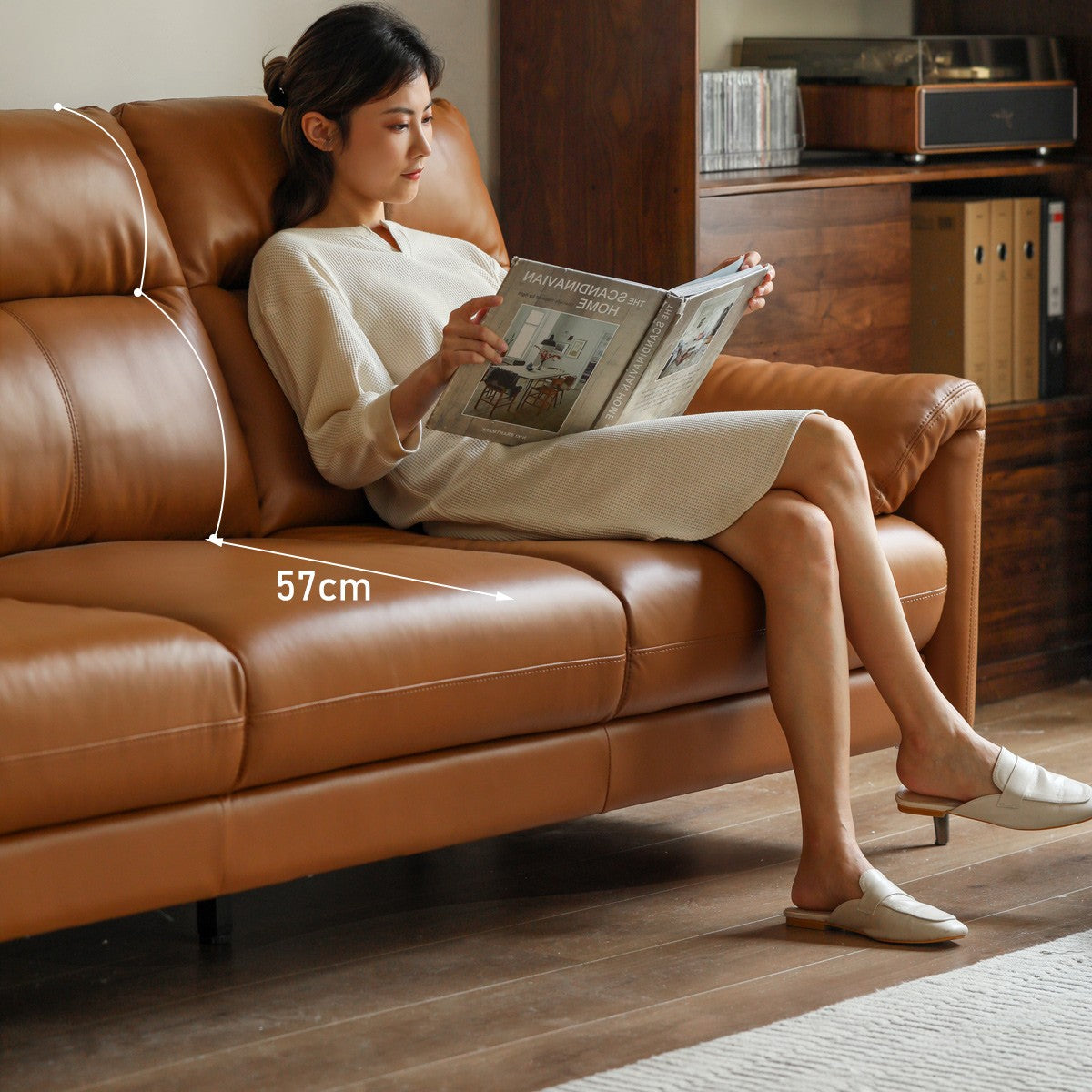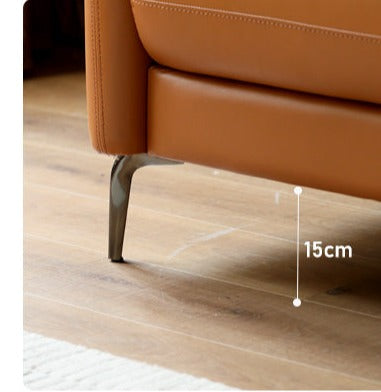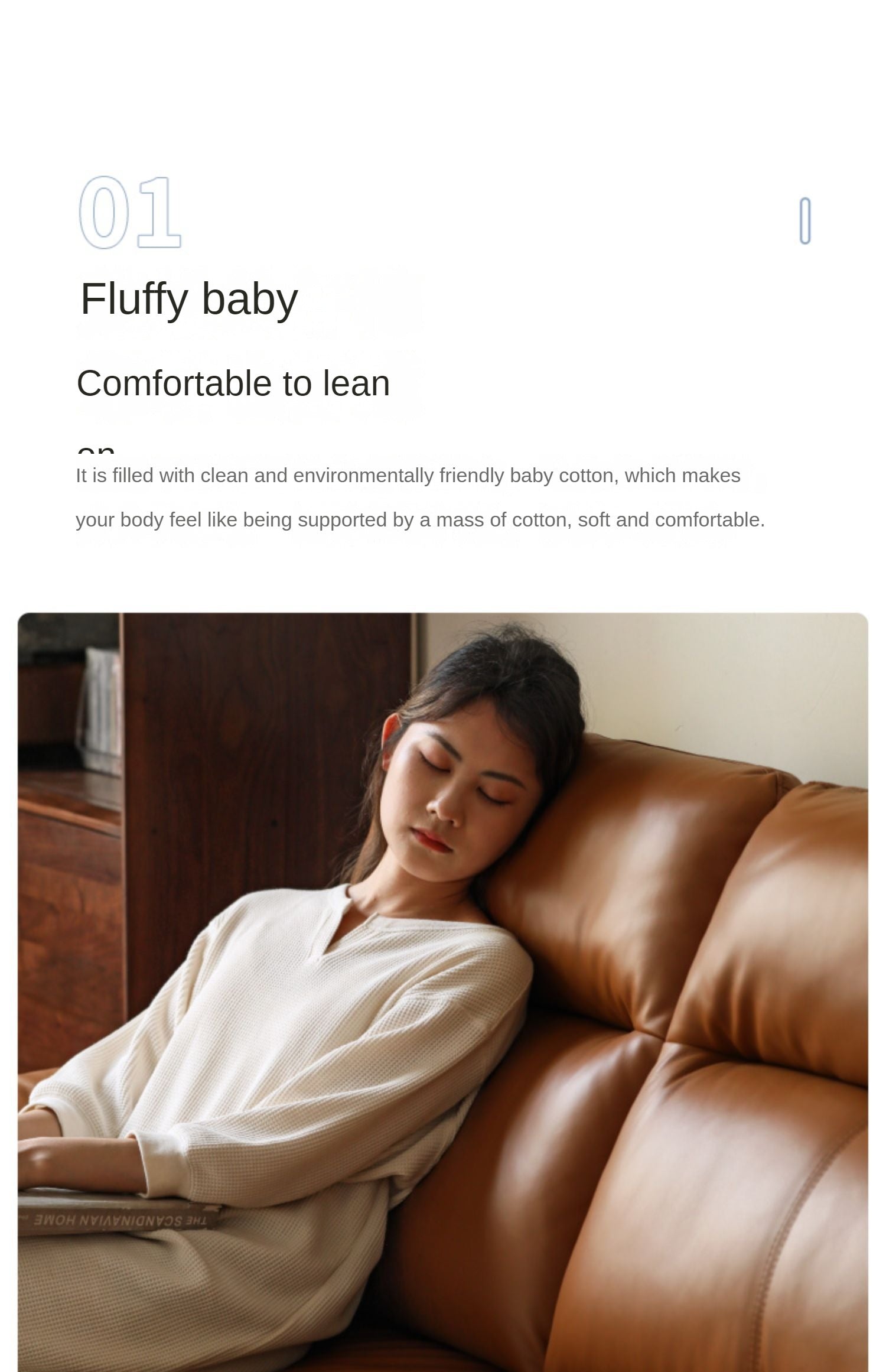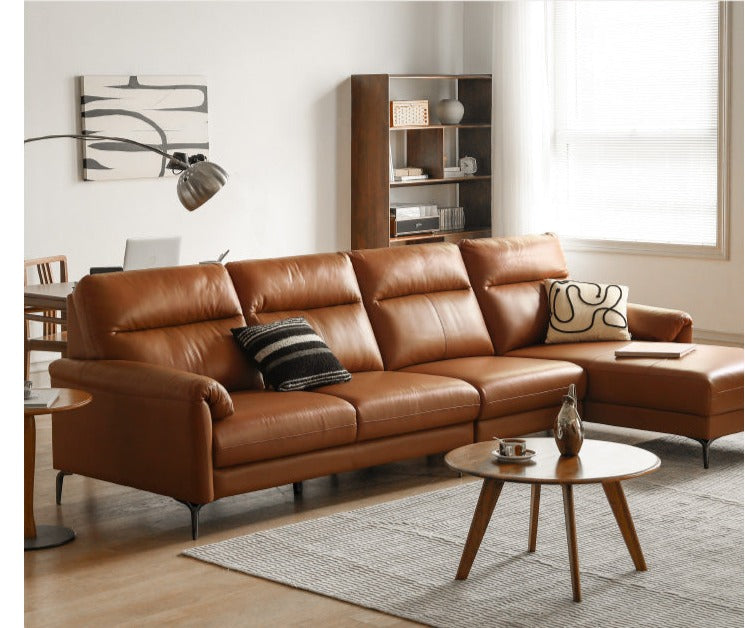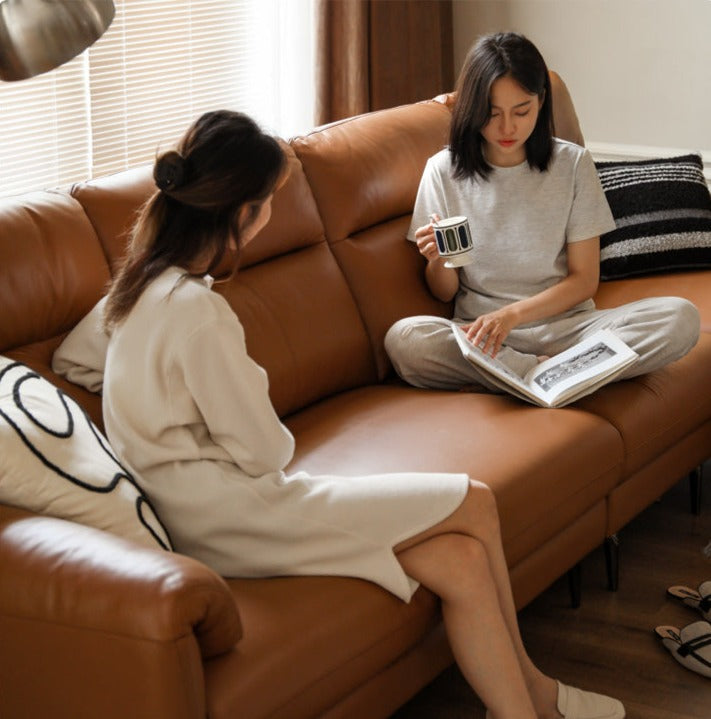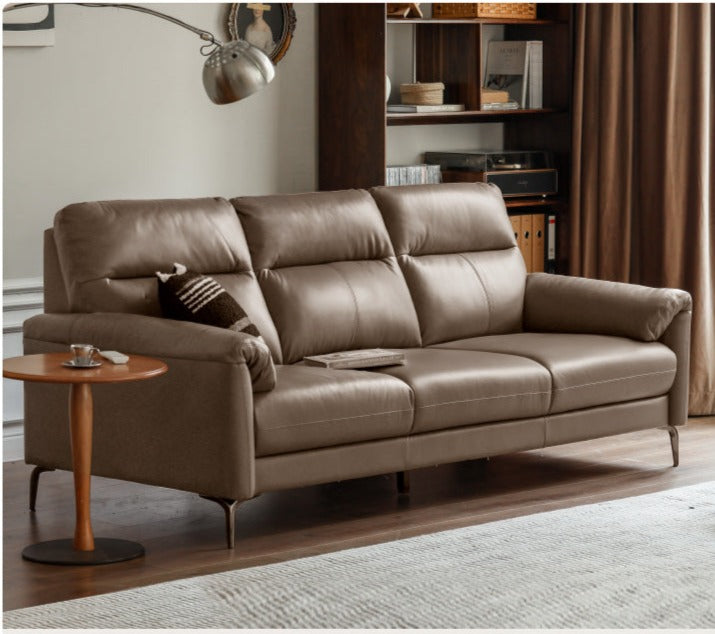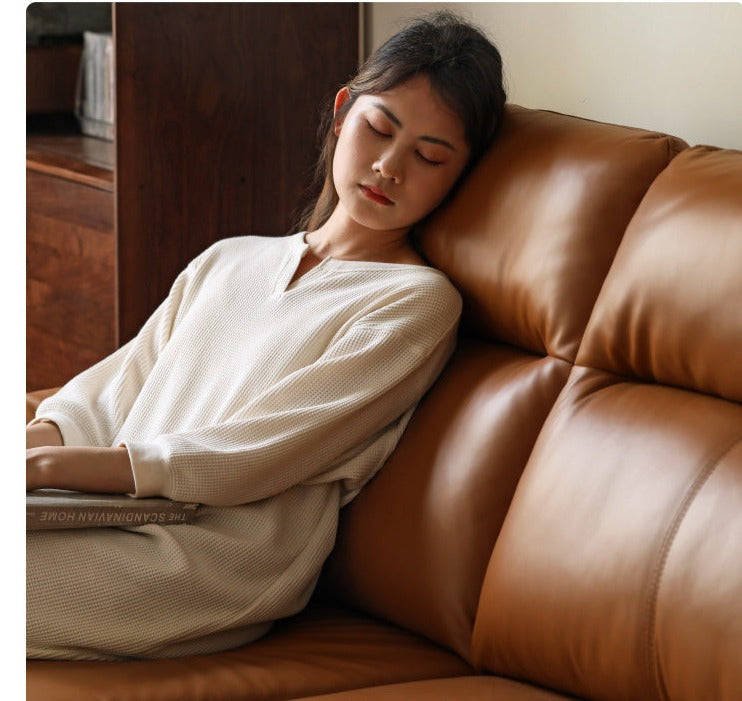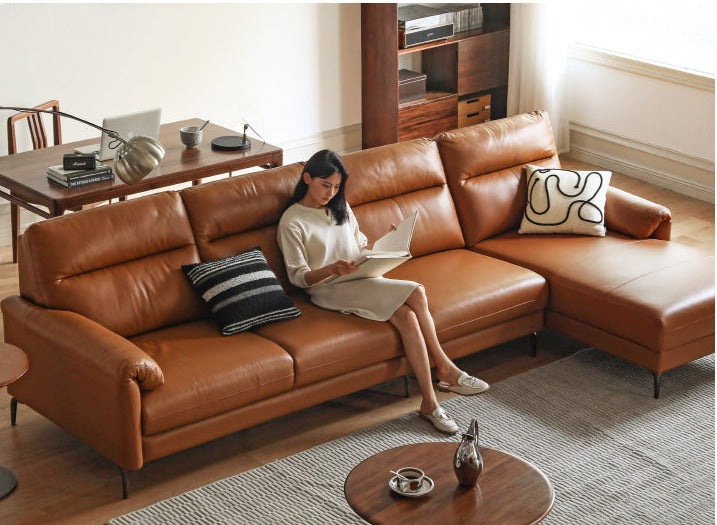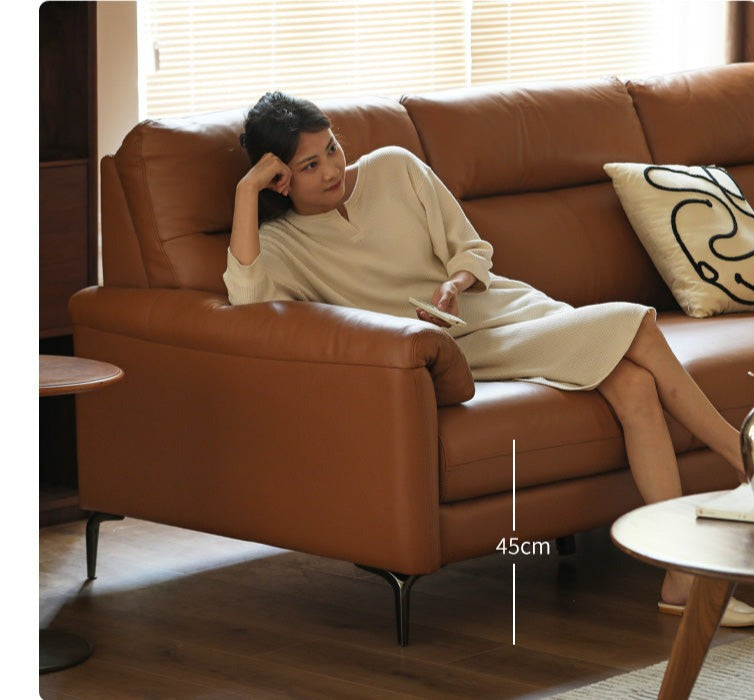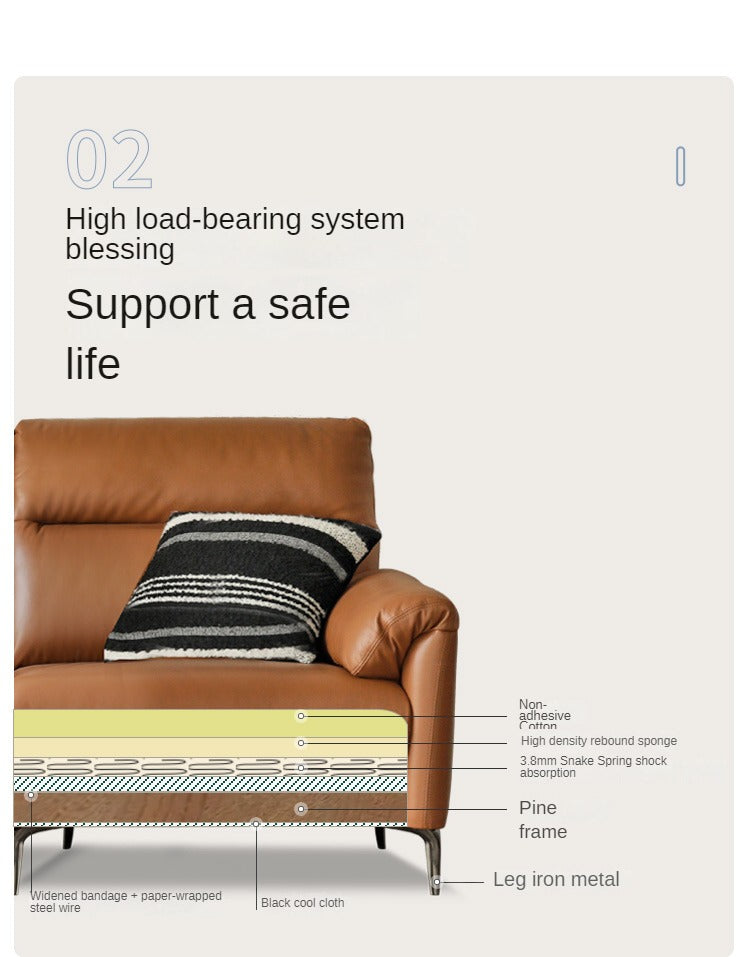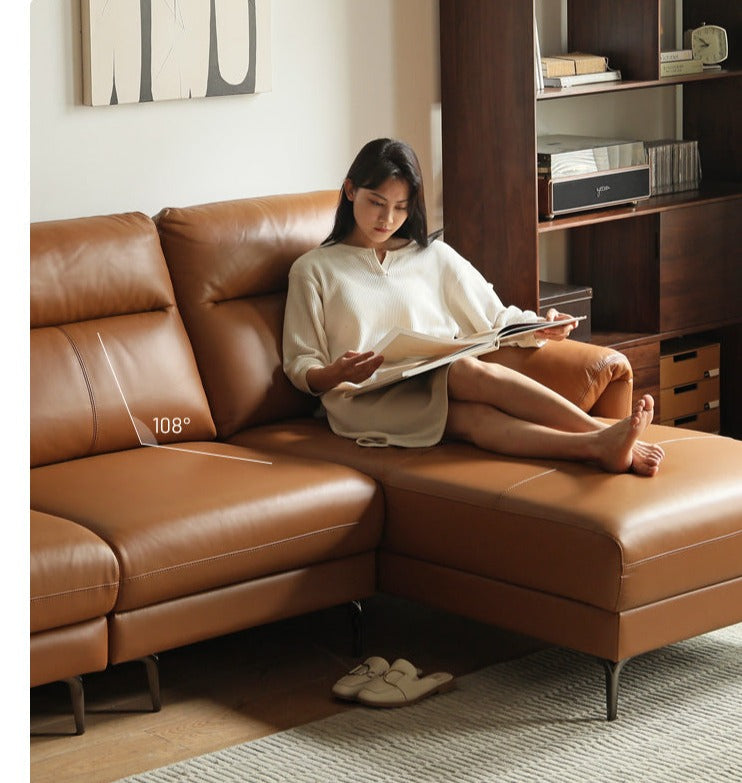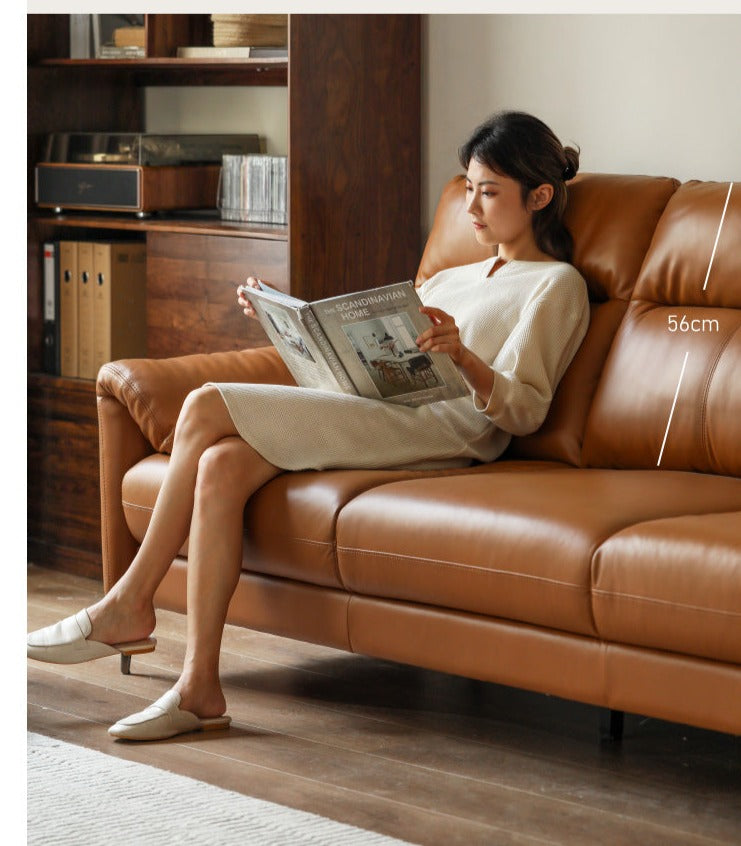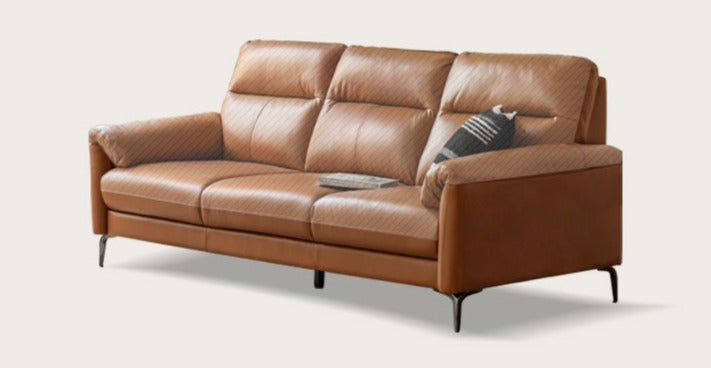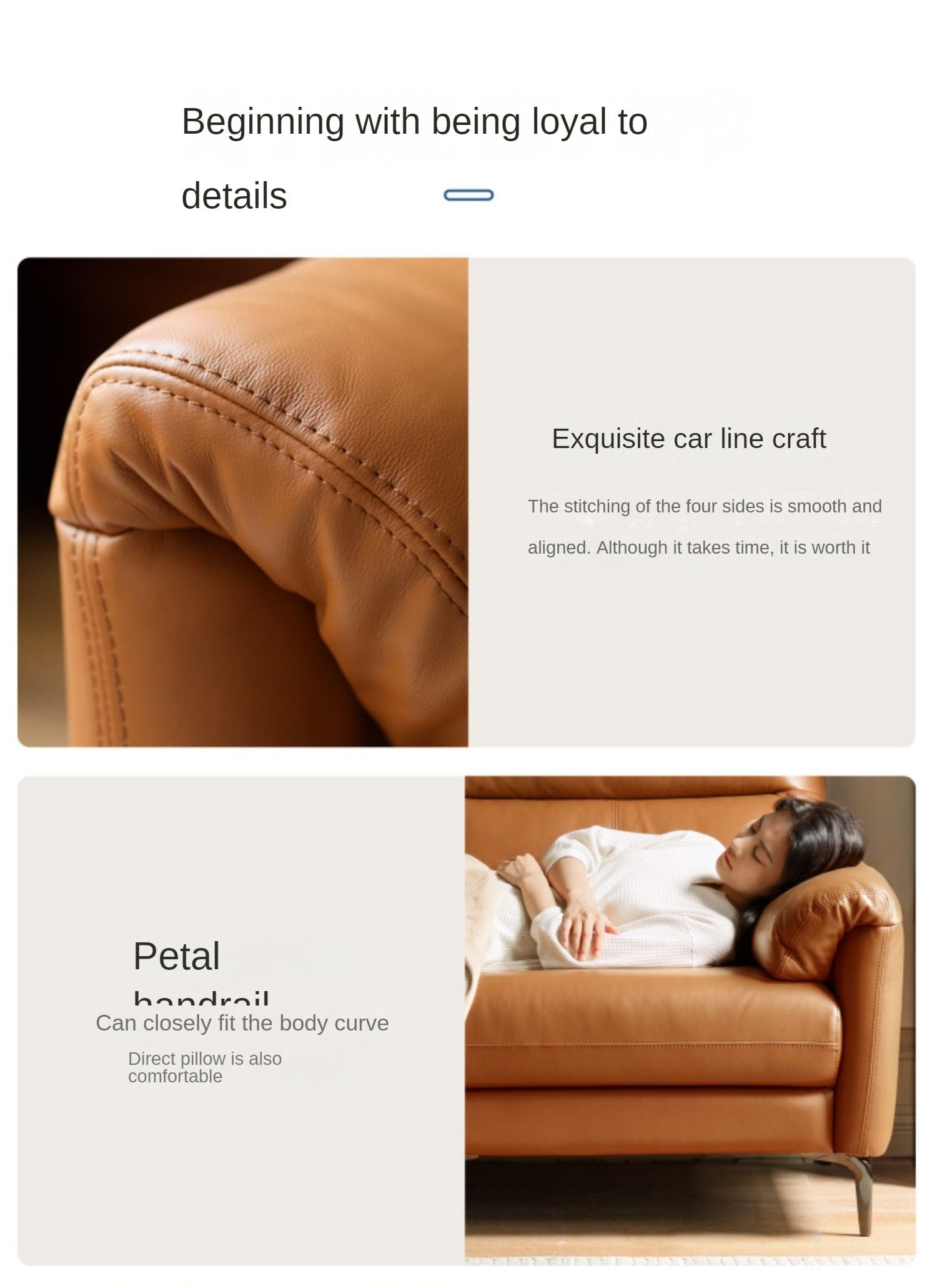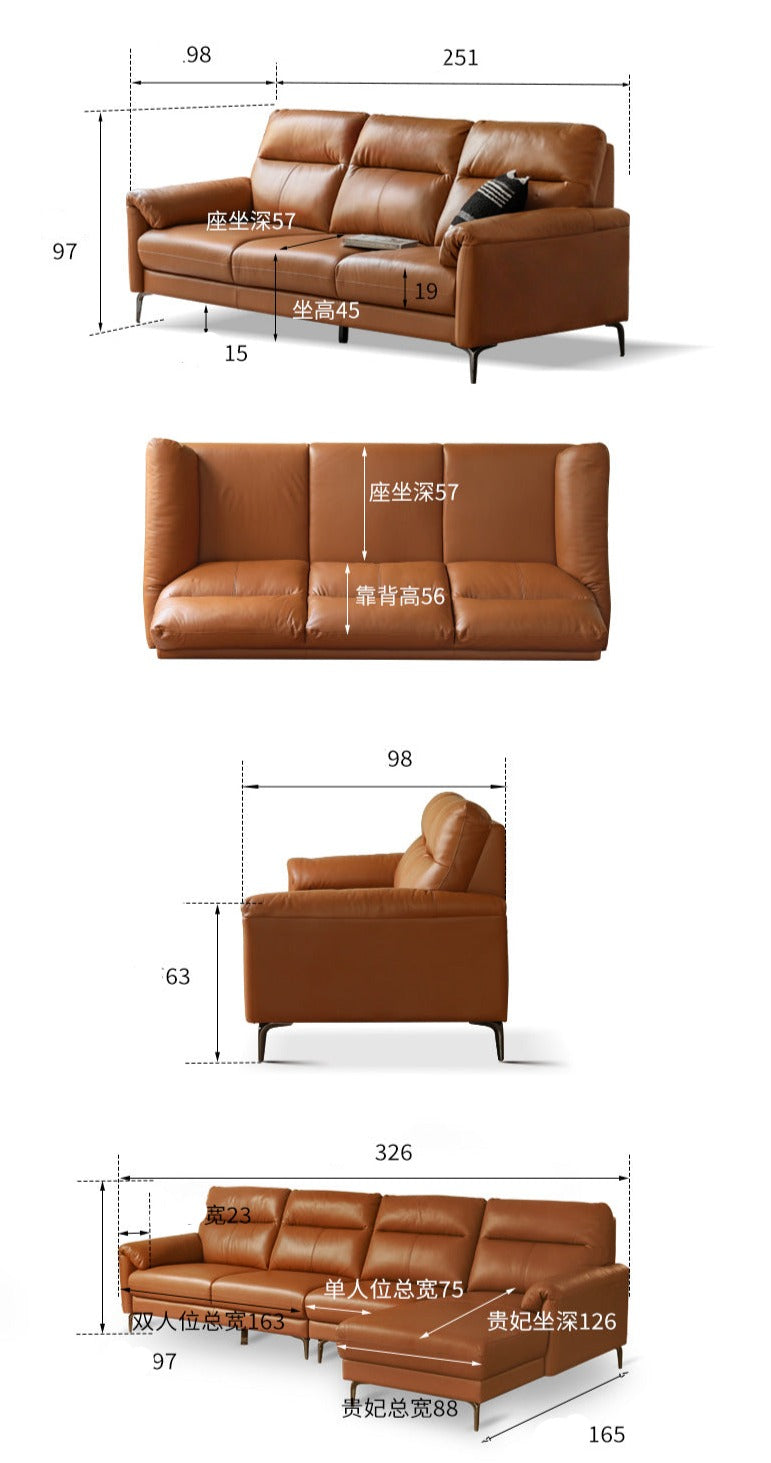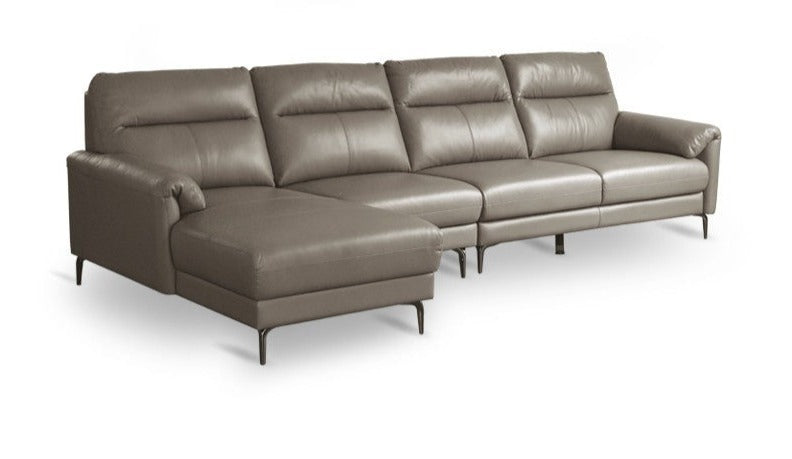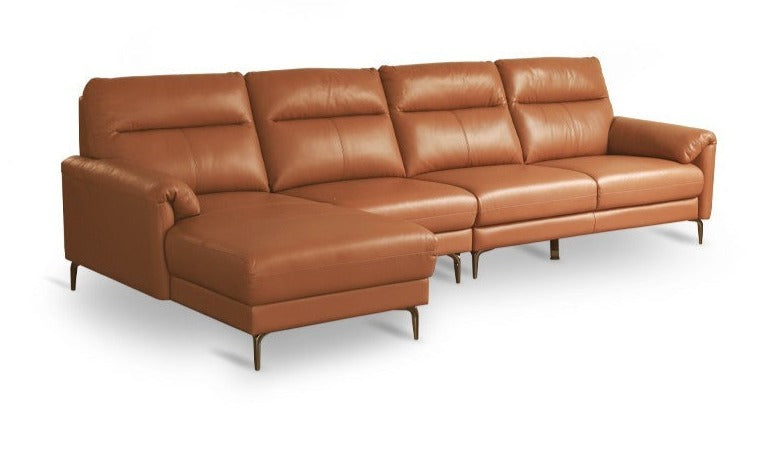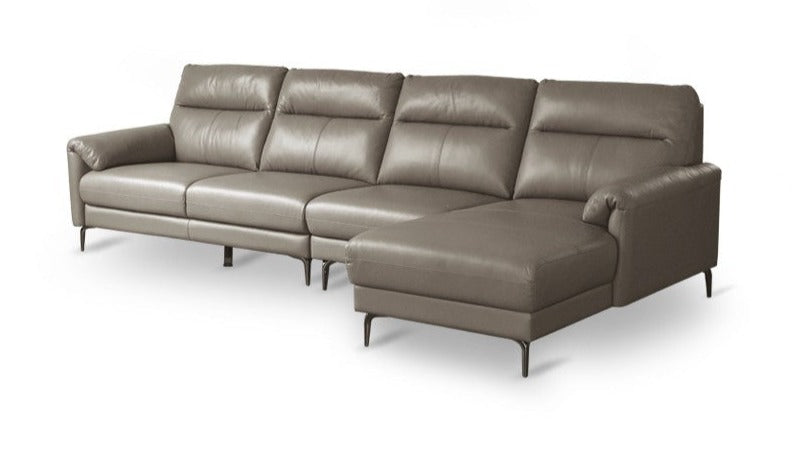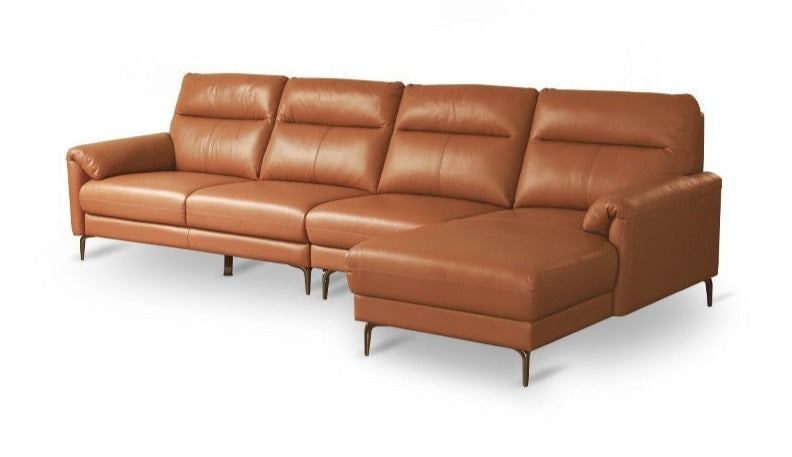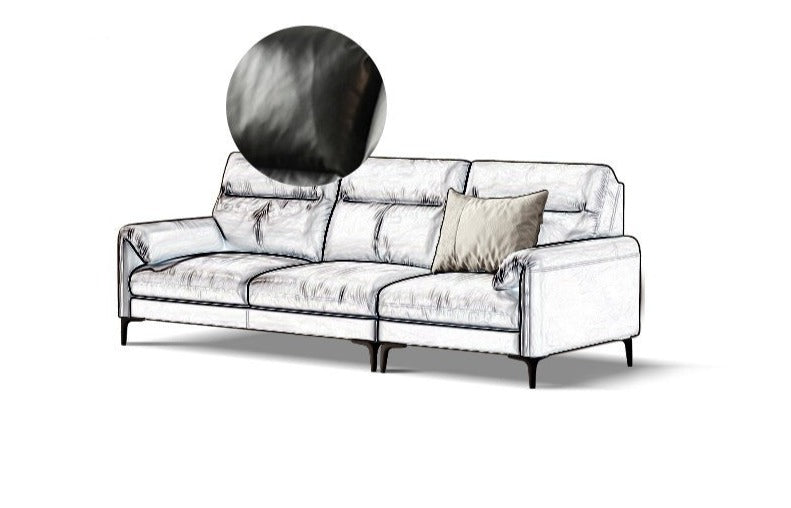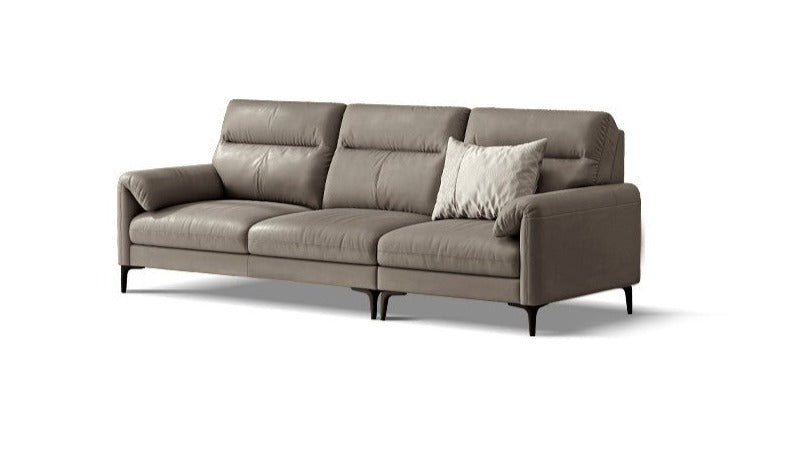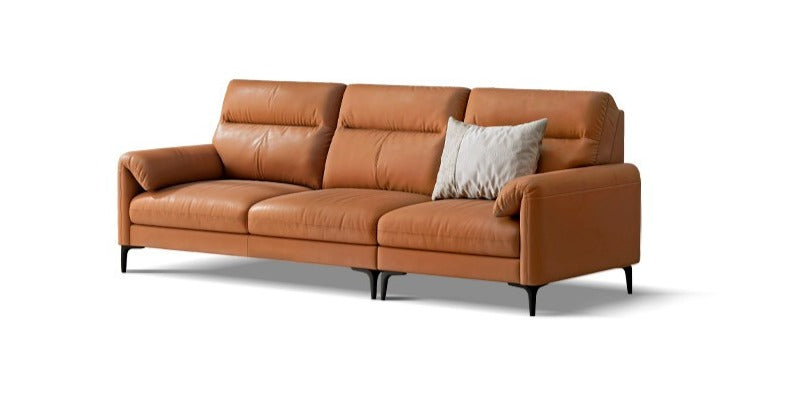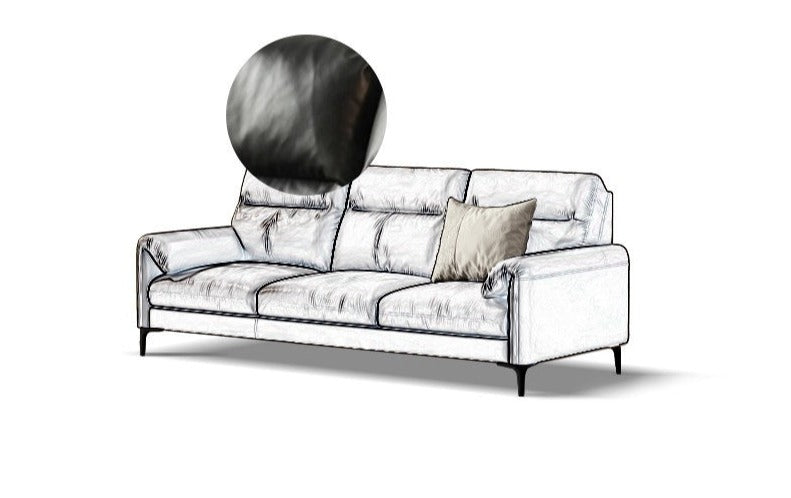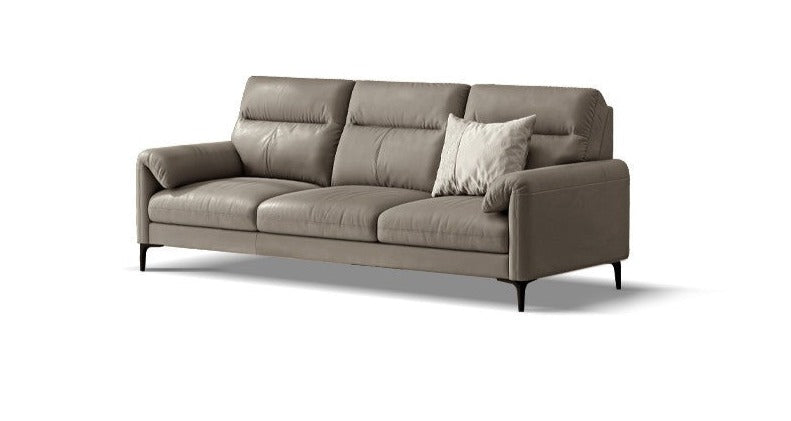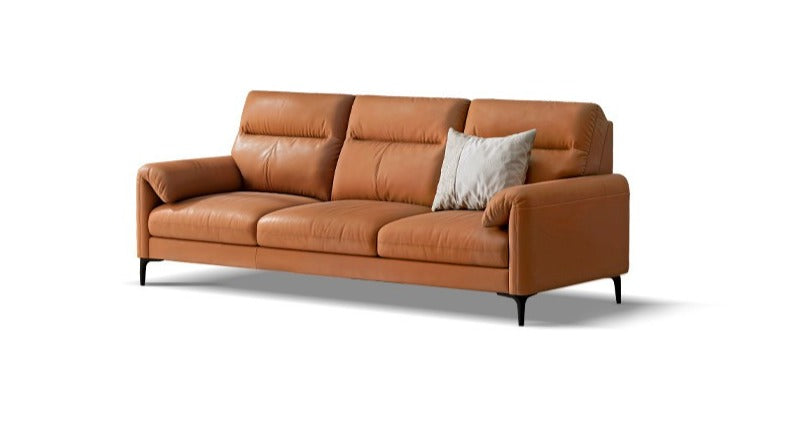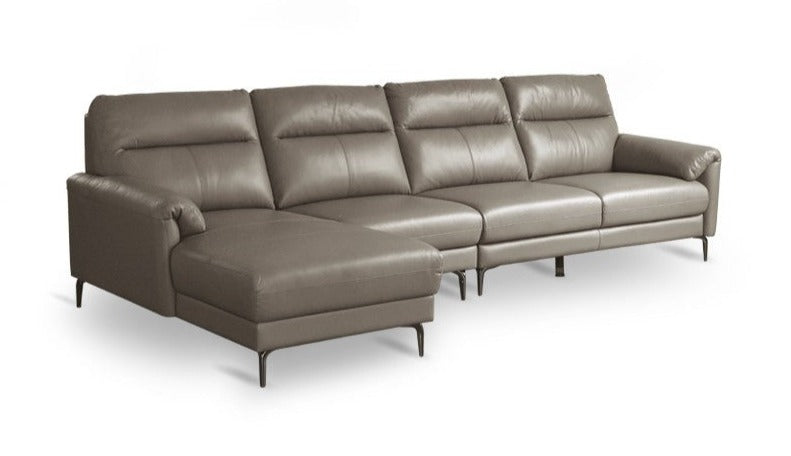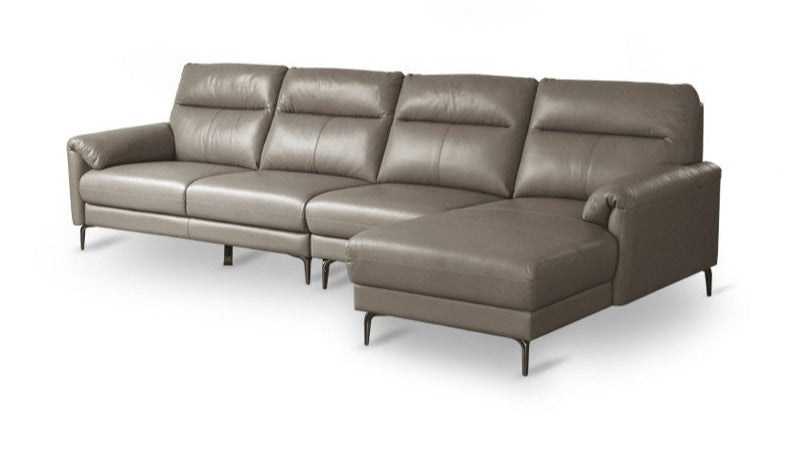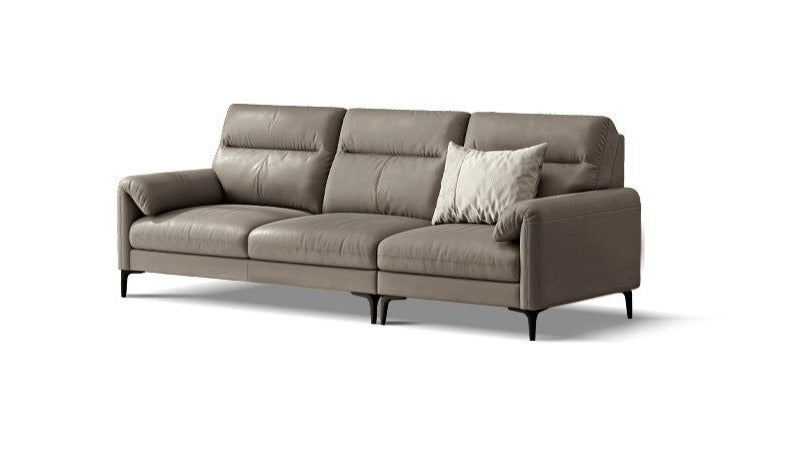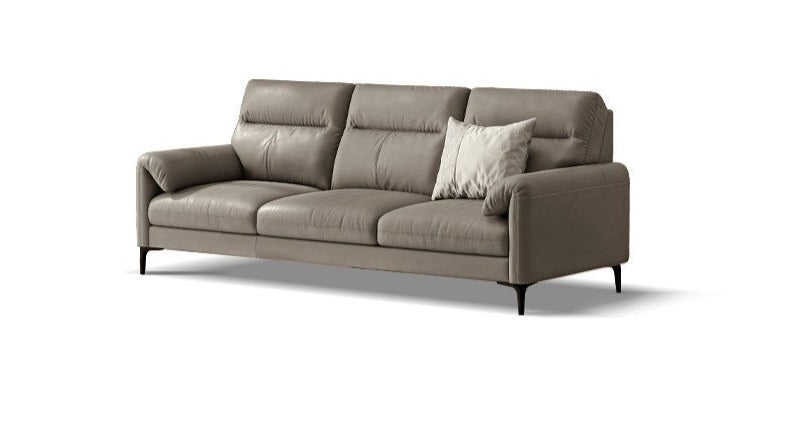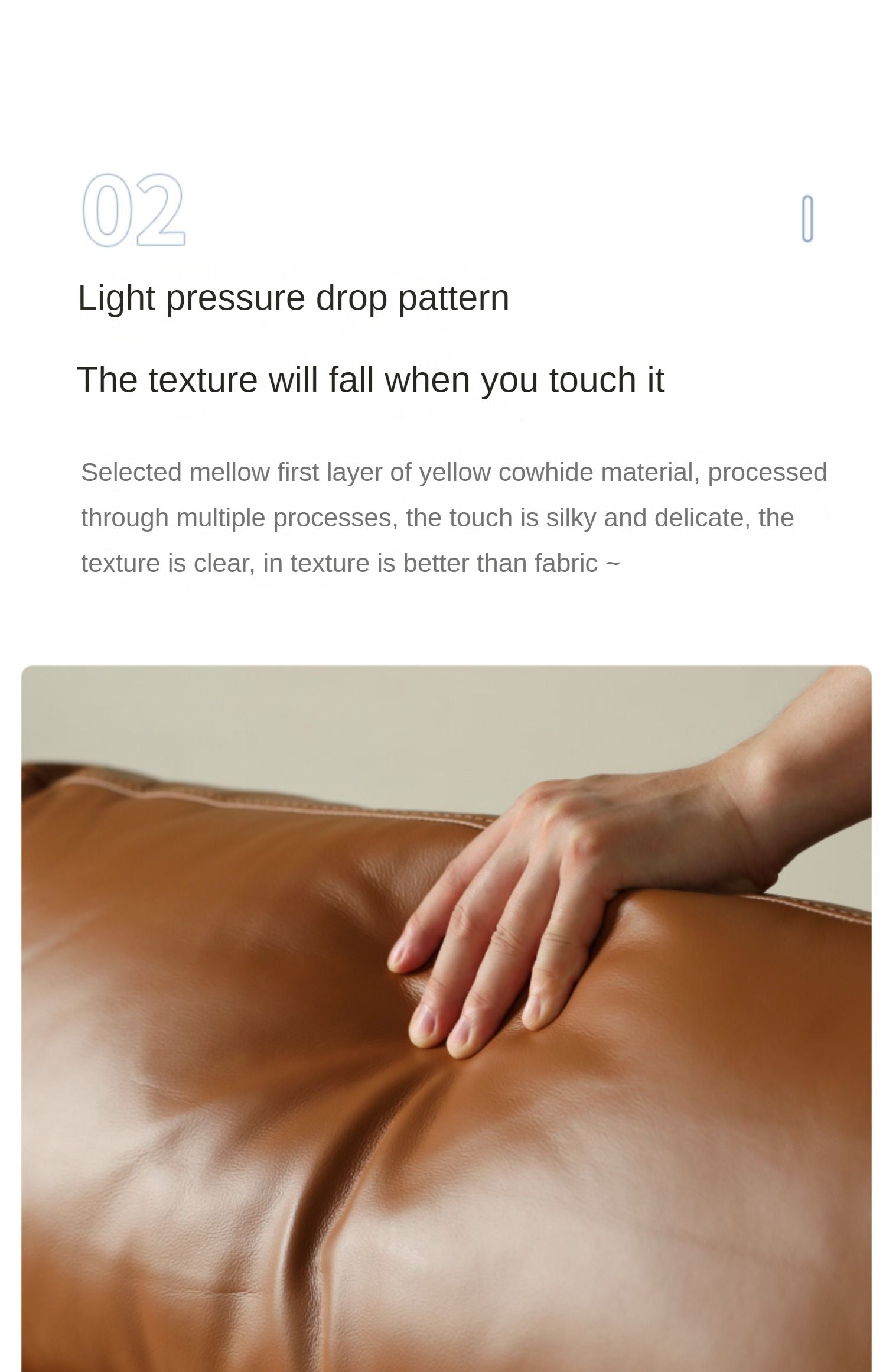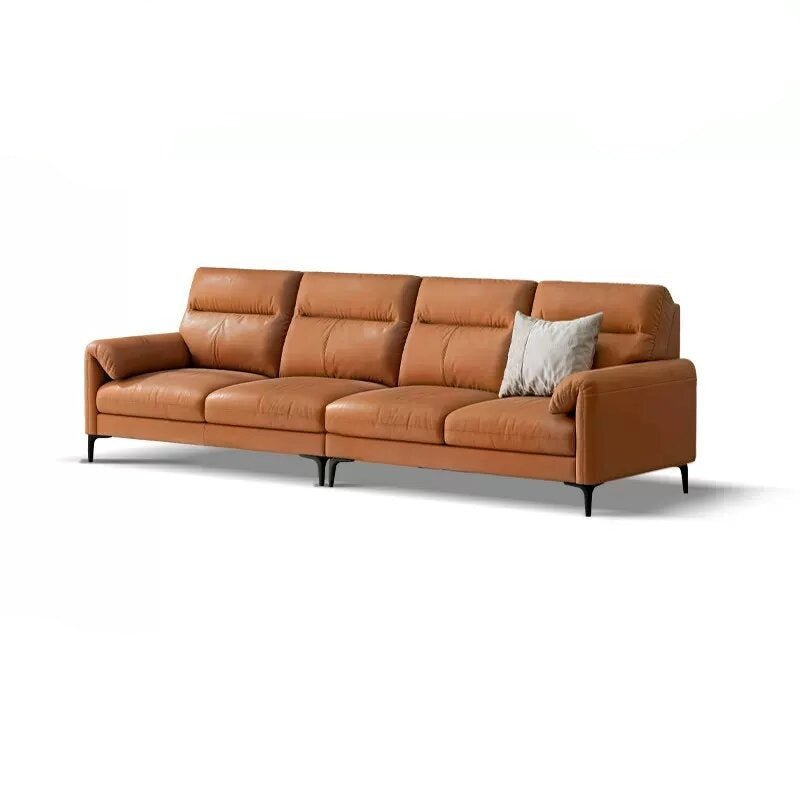 Luxury first layer cowhide sofa"
---
In addition to good- looking appearance It can also be easily controlled for a variety of styles, such as light luxury style, retro style, minimalist style If you have been obsessed with the positioning of the living room, then choose this one, you can't go wrong

Classic and watchable
The bright brown color is matched with a neat outline, supplemented by bright black iron legs for embellishment, which is fashionable but not dull

Lightly pressed wrinkled cowhide, the texture will fall when you touch it Selected and mellow top- layer yellow cowhide material is processed through multiple processes. The touch is silky and delicate, and the texture is clear. It is better than cloth art in terms of texture~

Good hides come from better pastures The ranch has designated a special captive breeding method, bright color, high- quality leather embryos, It is easier to create our ideal nude texture

Segmented high backrest can also support the head and neck Can fit the curve of the waist and back, the heightened backrest design, the shoulders can also Take care, share your efforts to release pressure, and relax more after a long time~
Free shipping 5-6 weeks , Free return


The whole product is made up of 100% pure solid wood,- without any artificial boards, veneer, spliced boards, MDF, particle board, all natural
100% pure solid wood
simple and natural, healthy and environmentally friendly, stable and durable.
This product has no reviews yet.