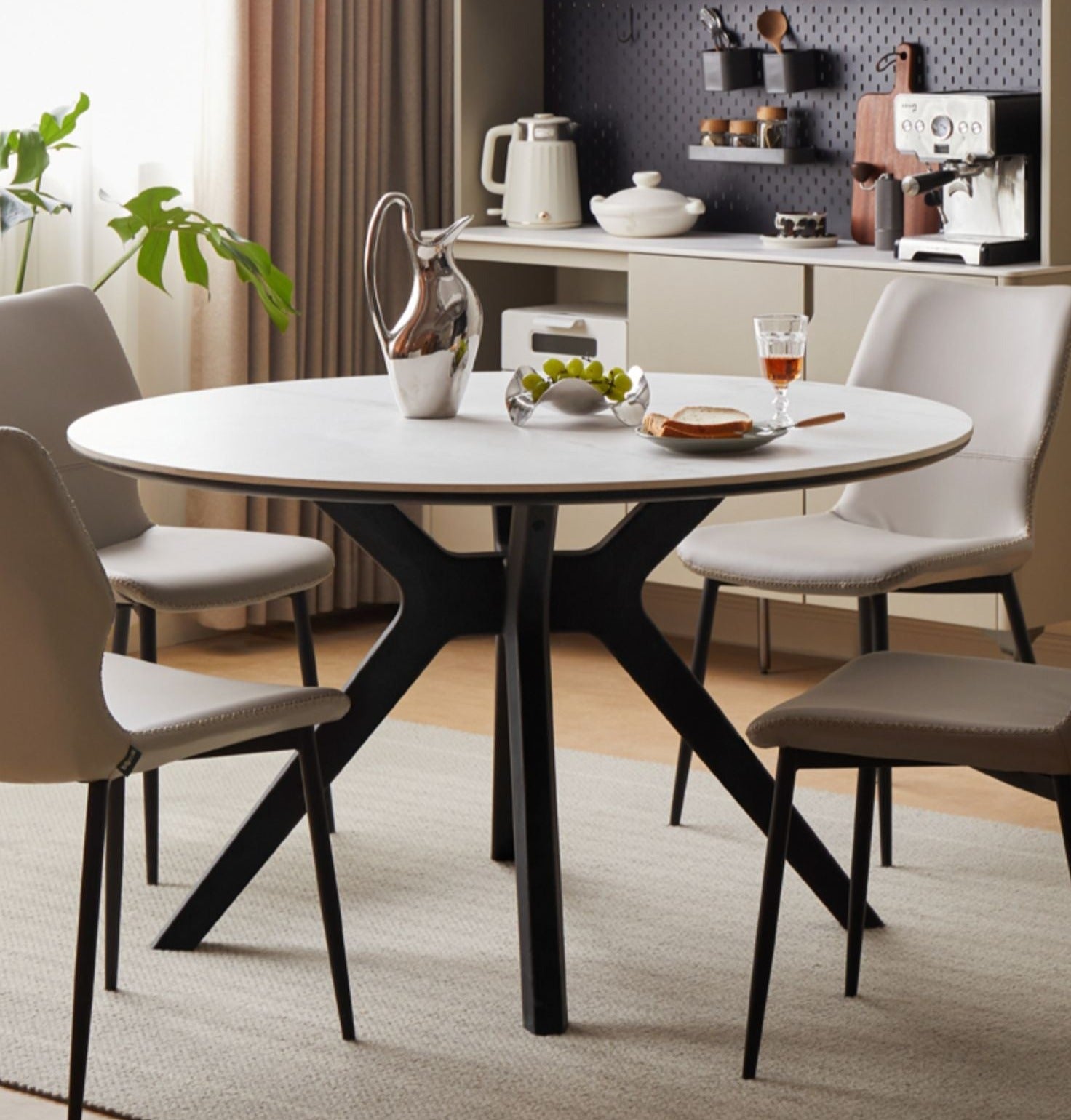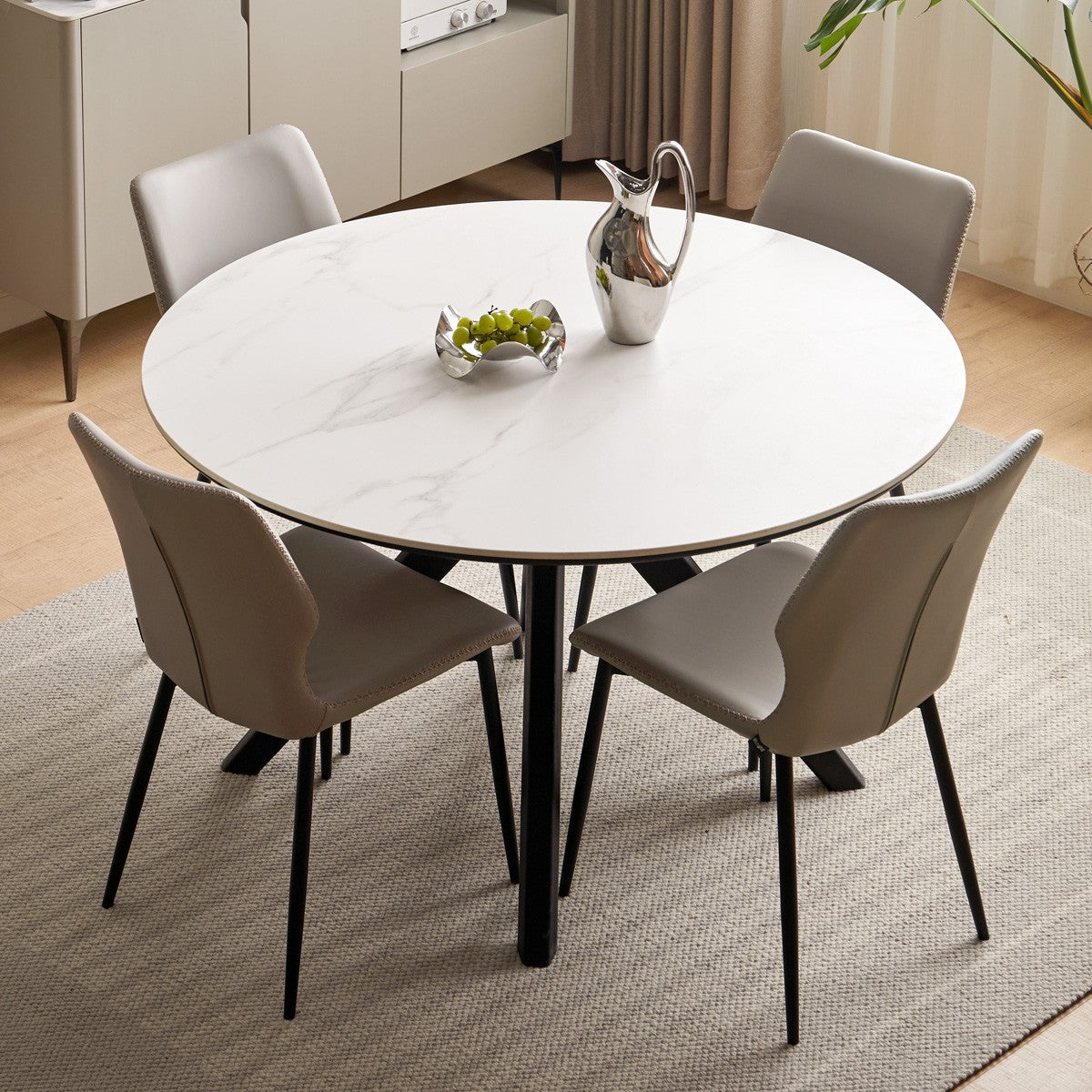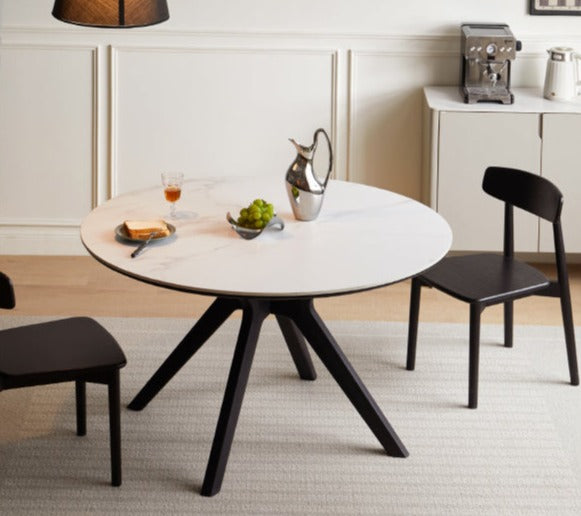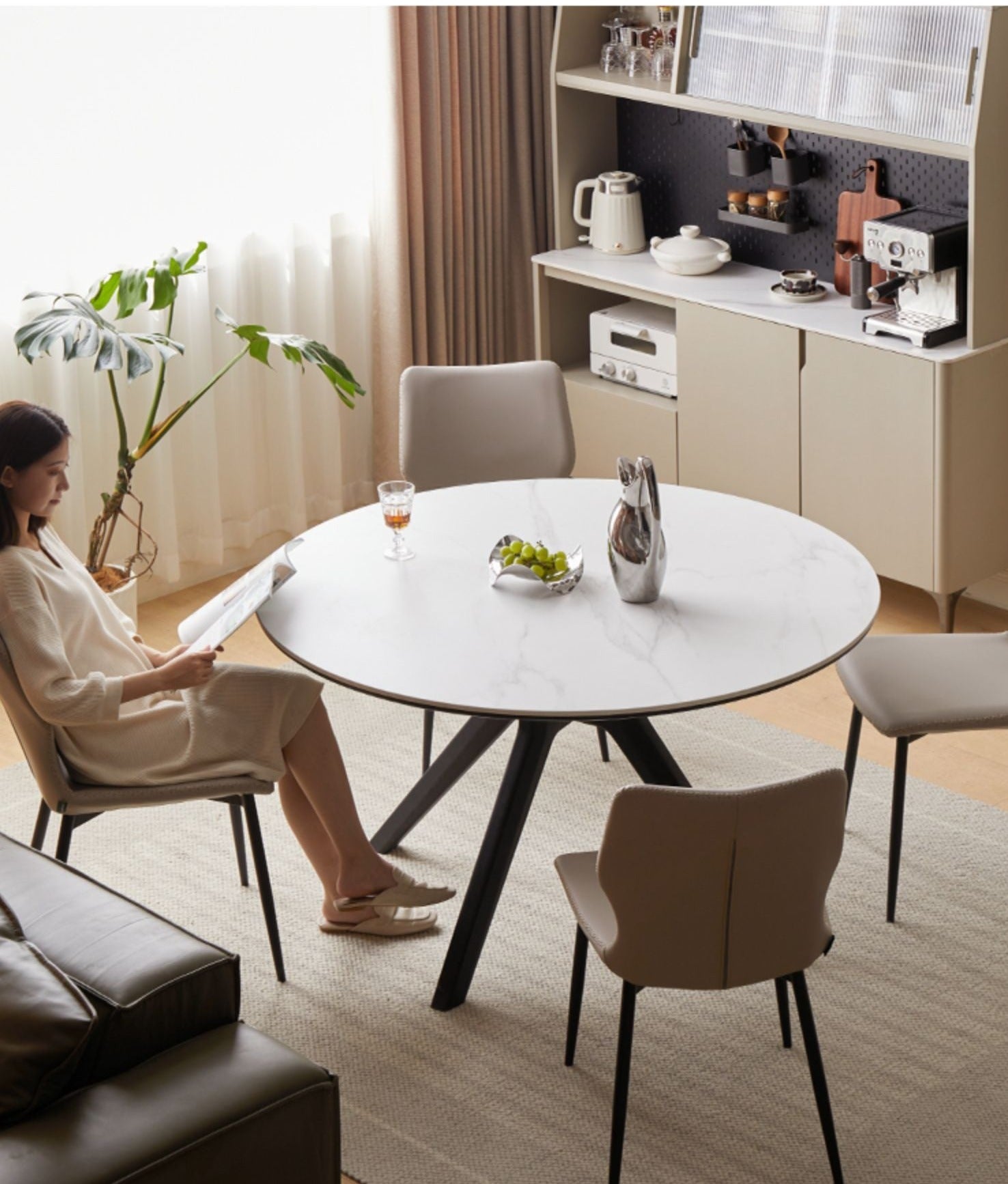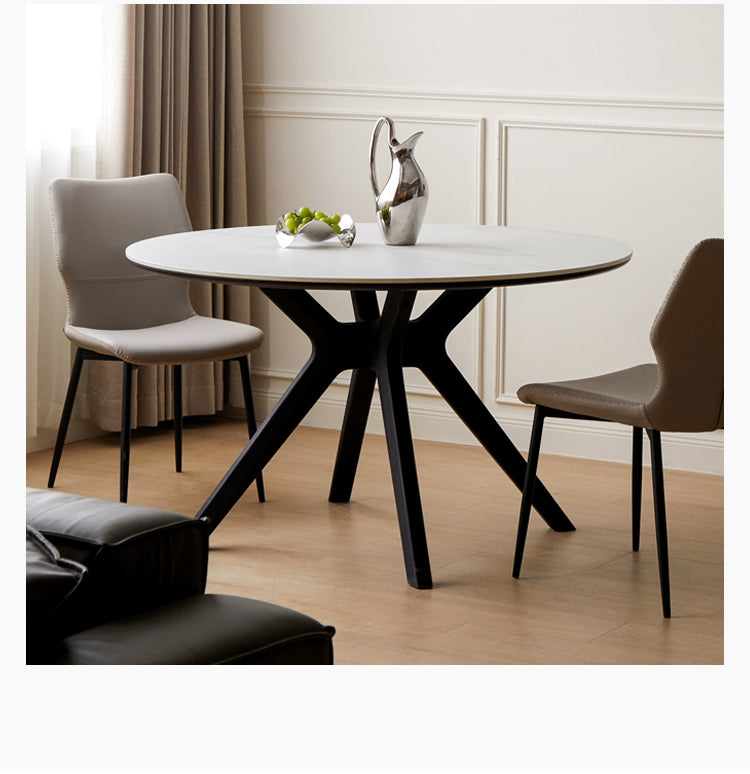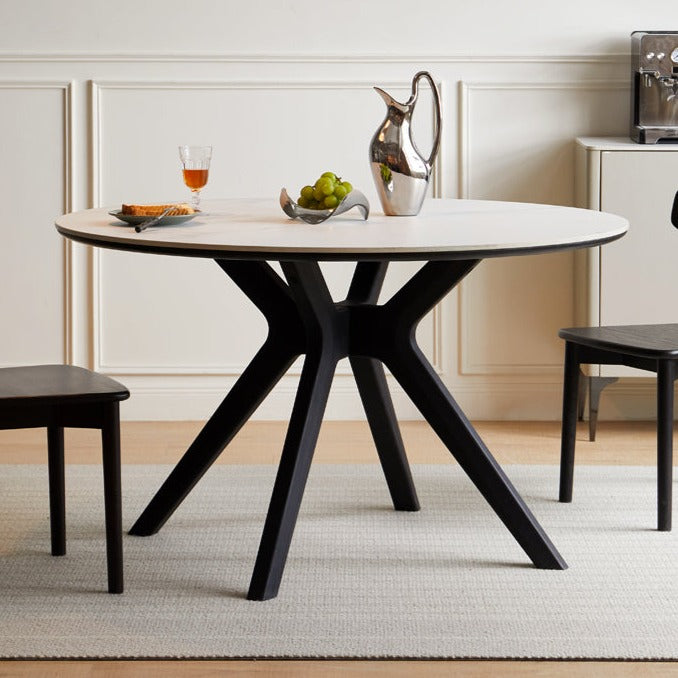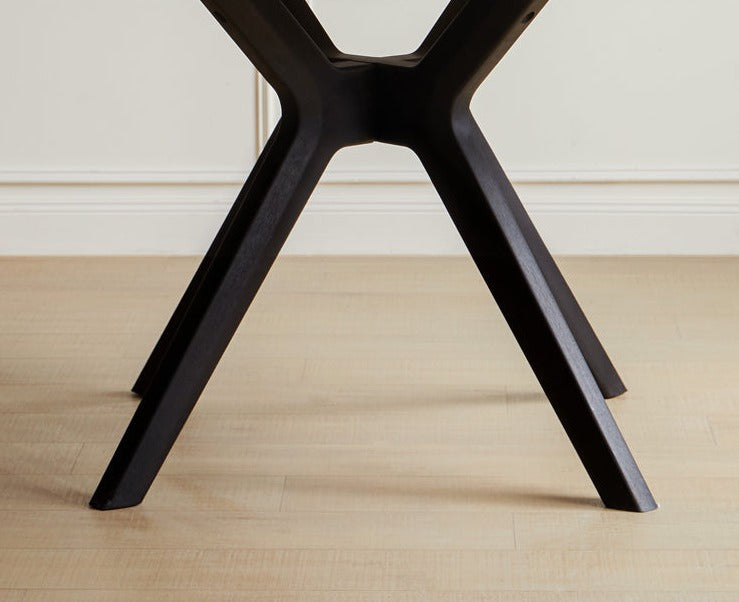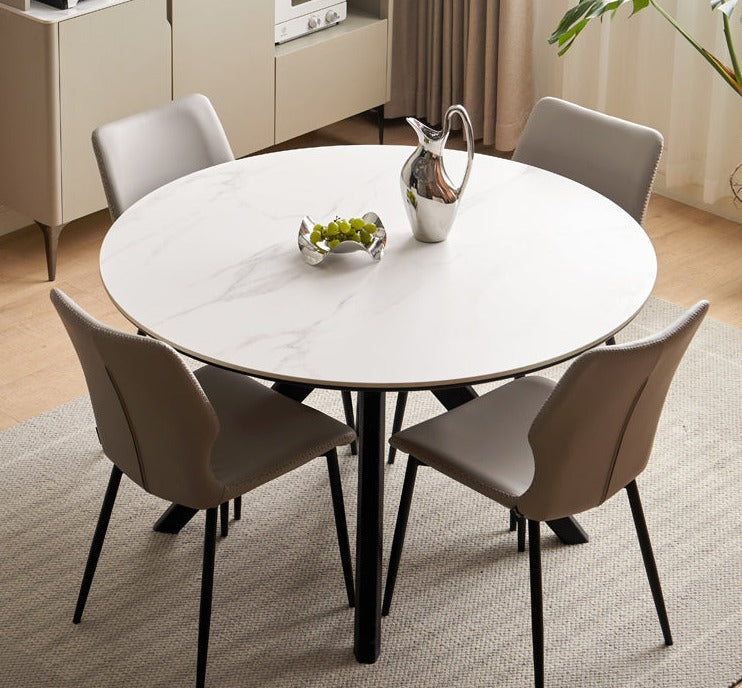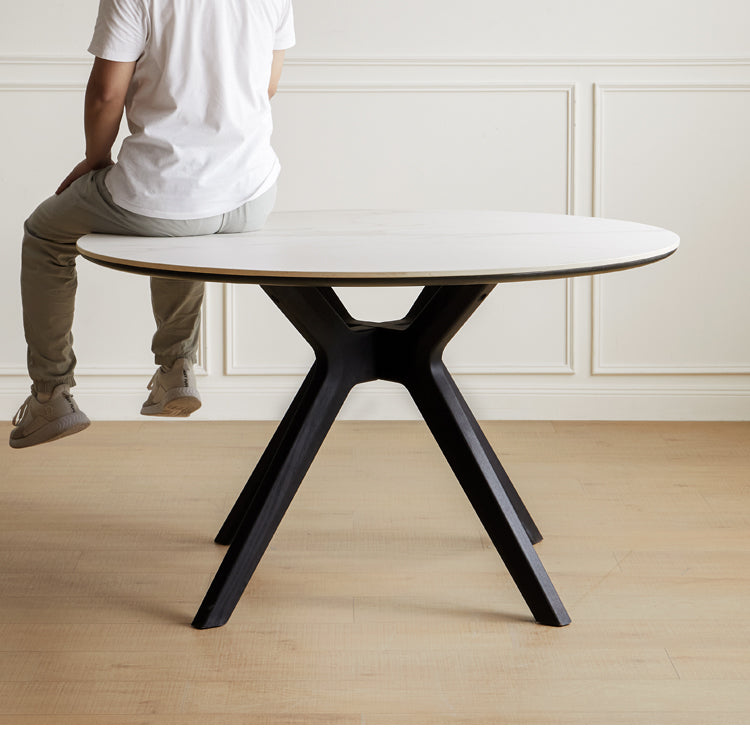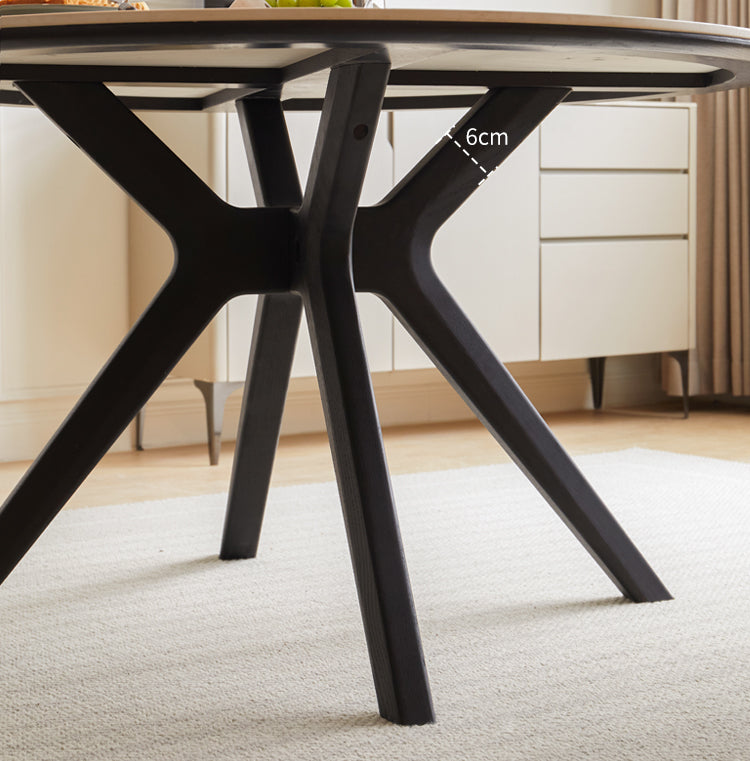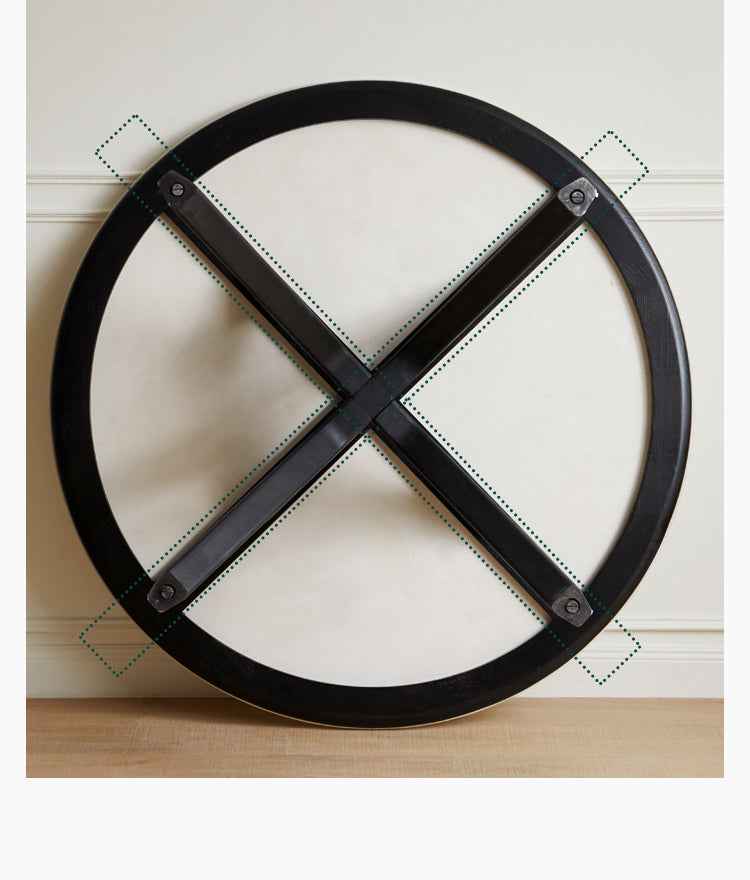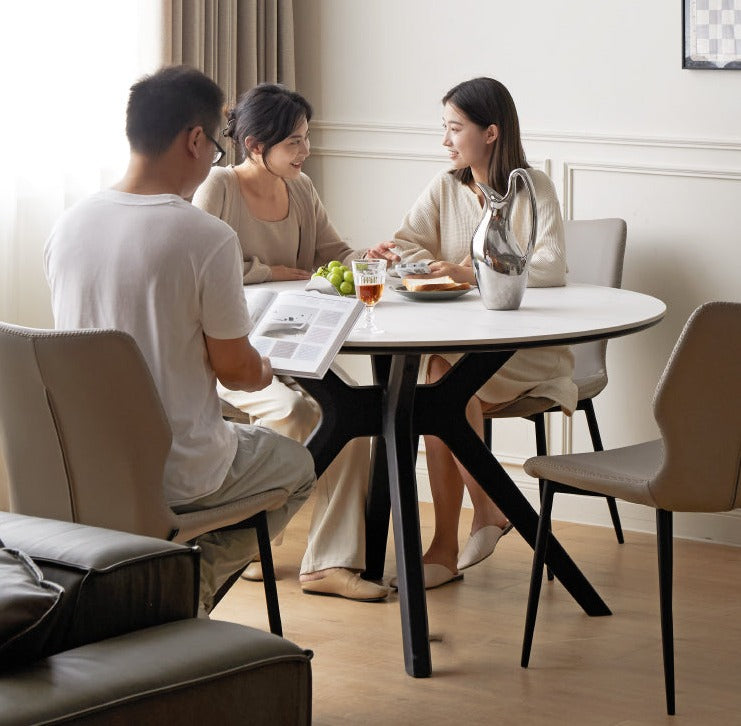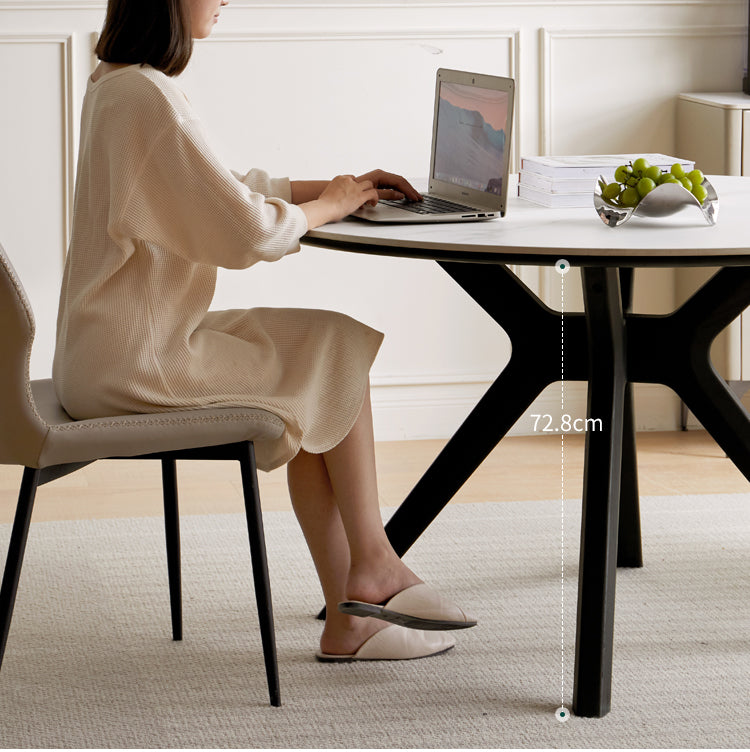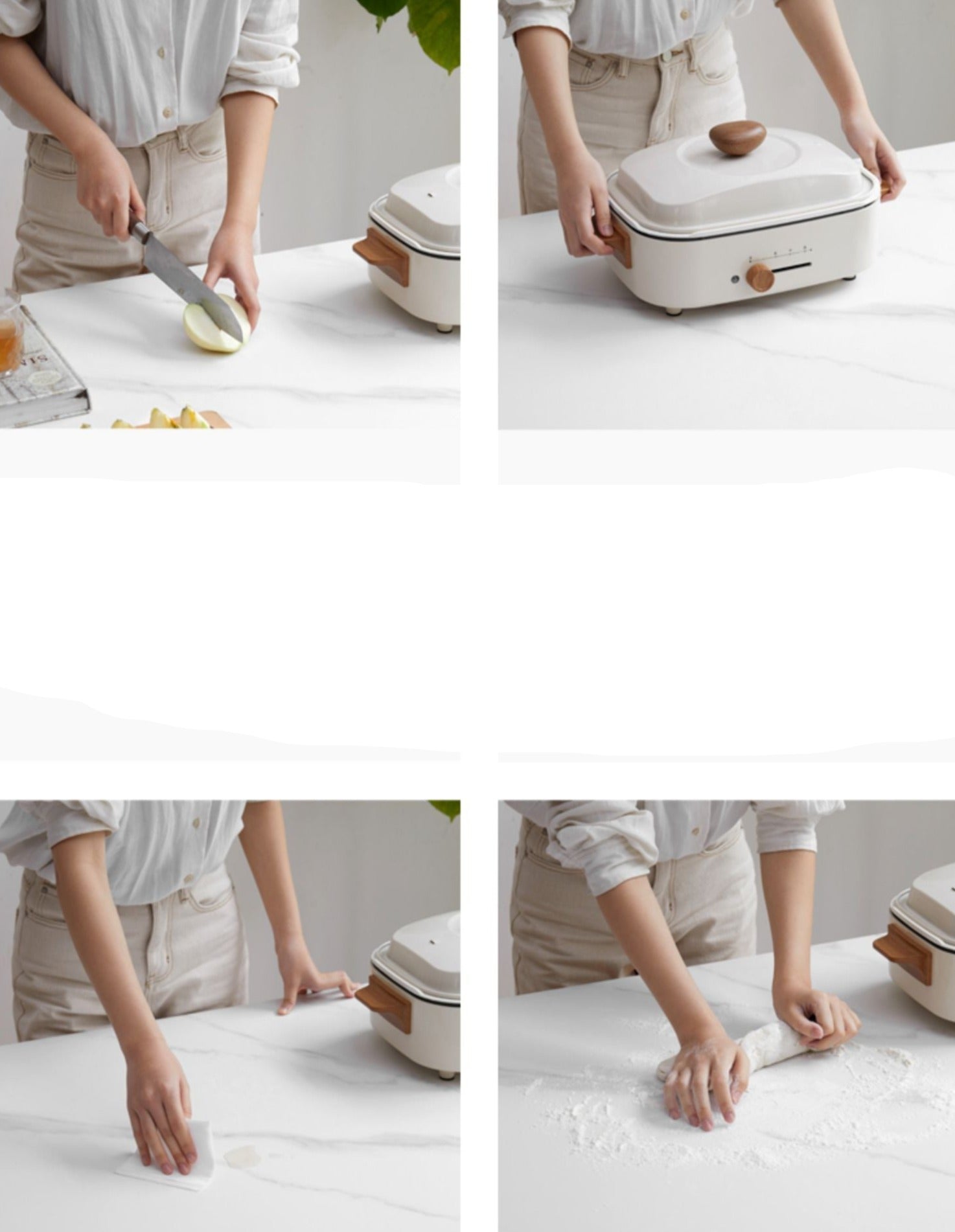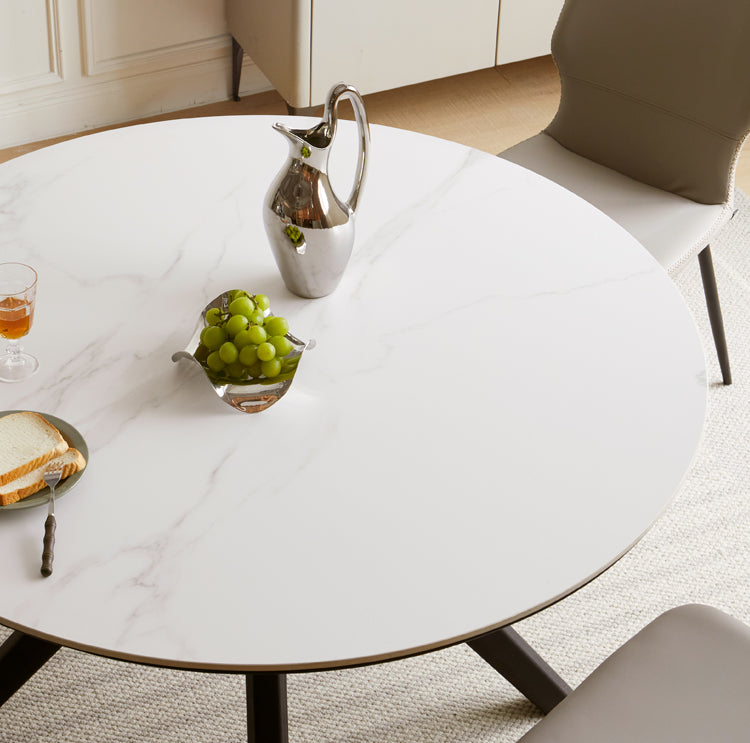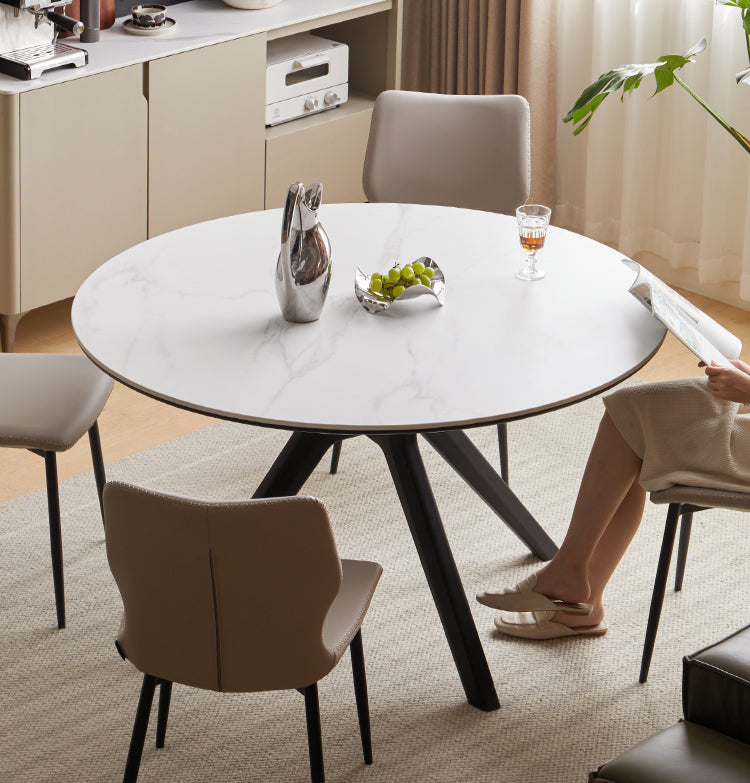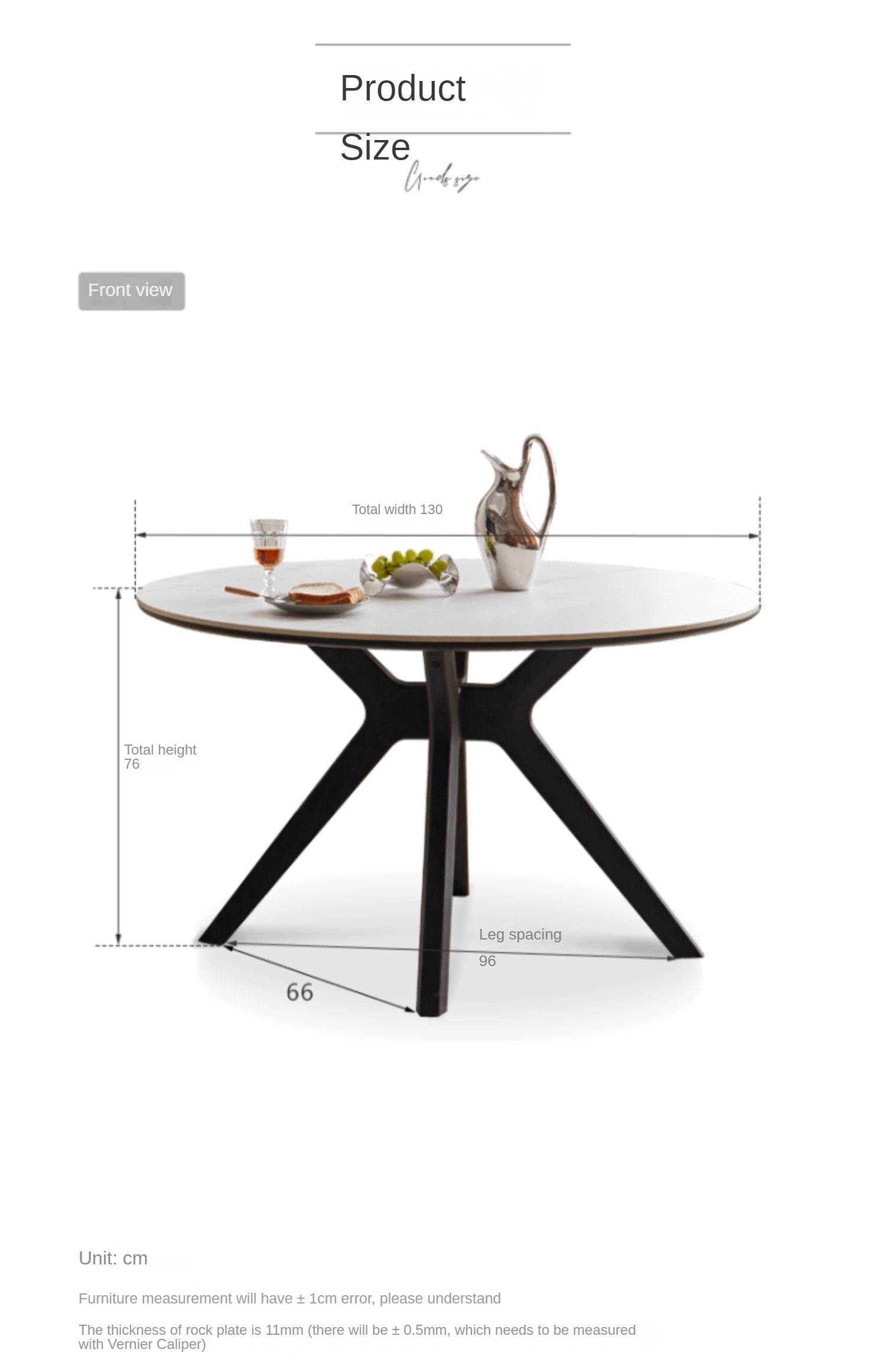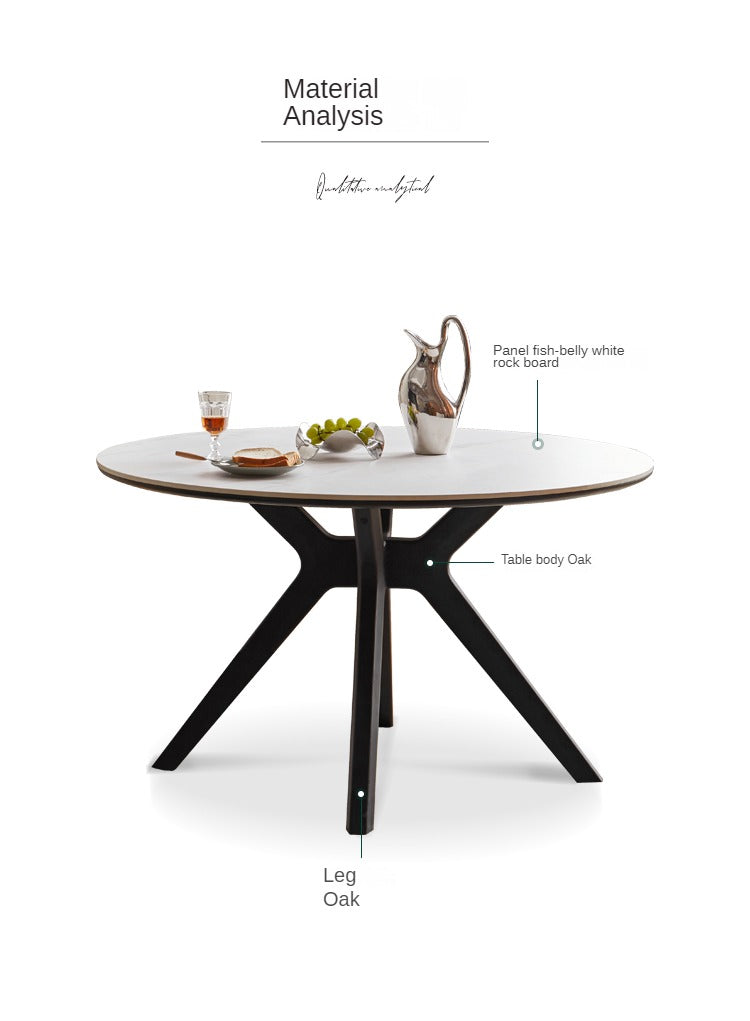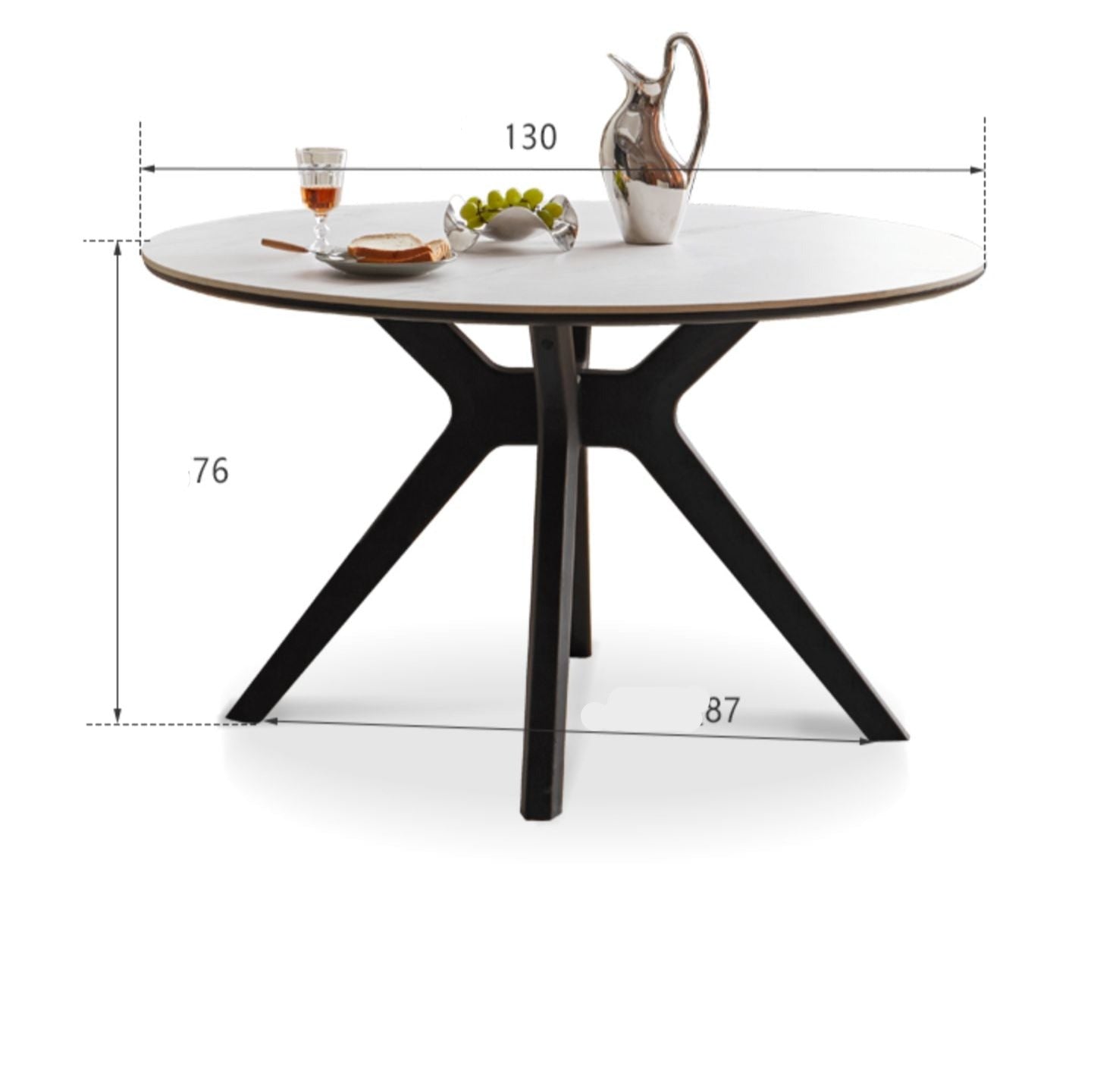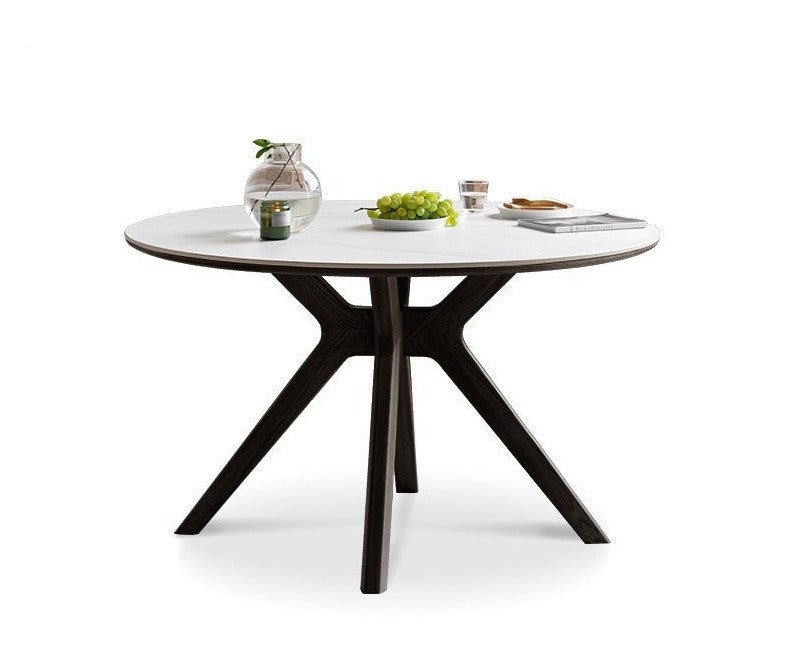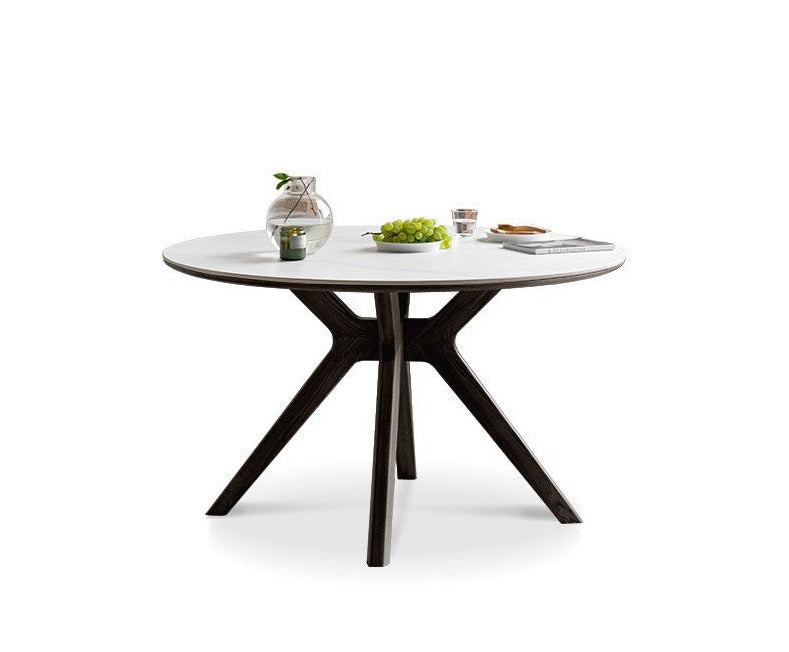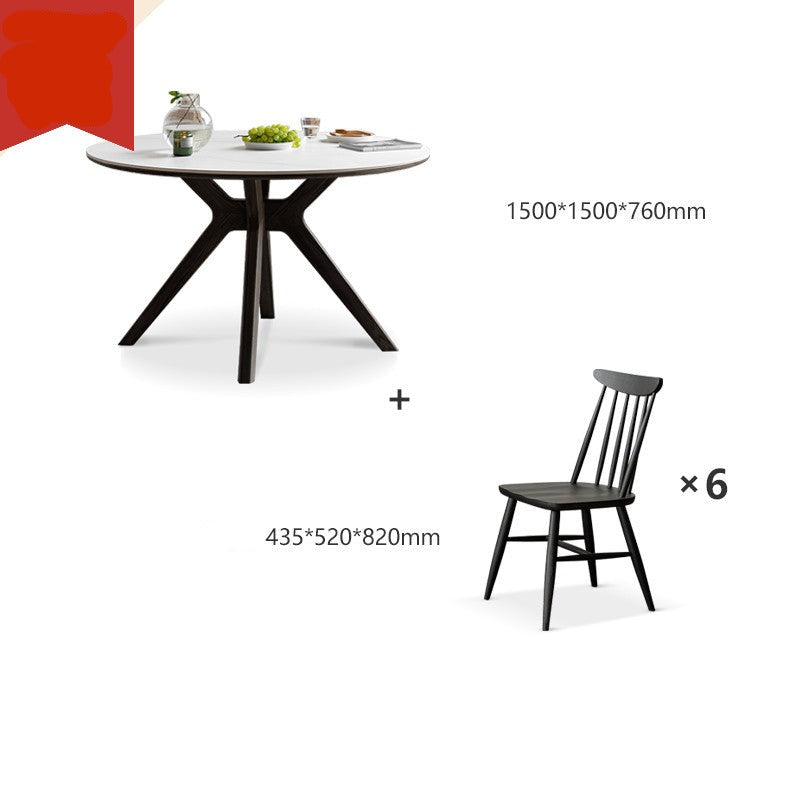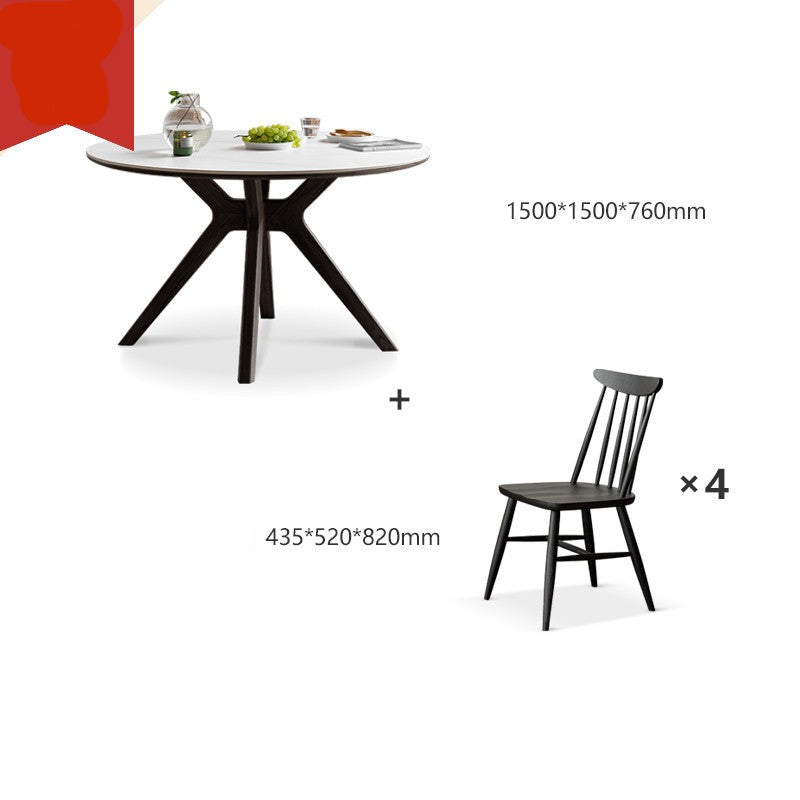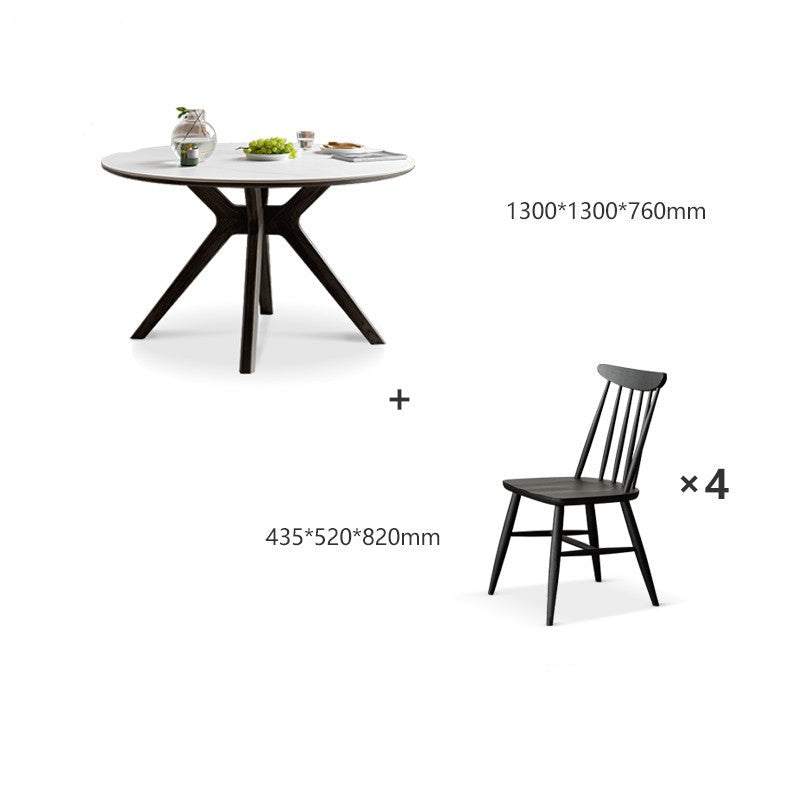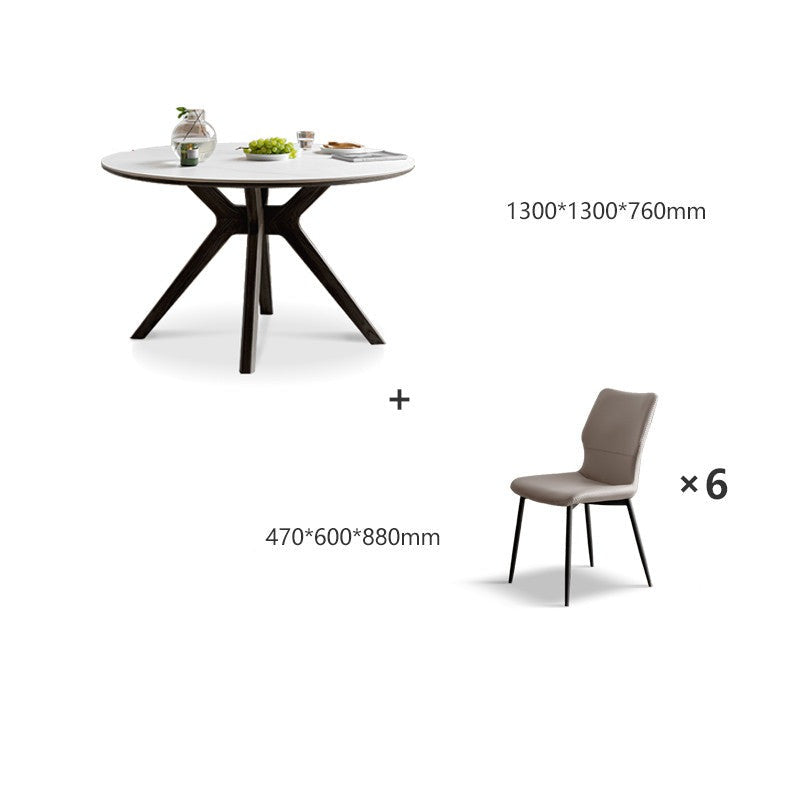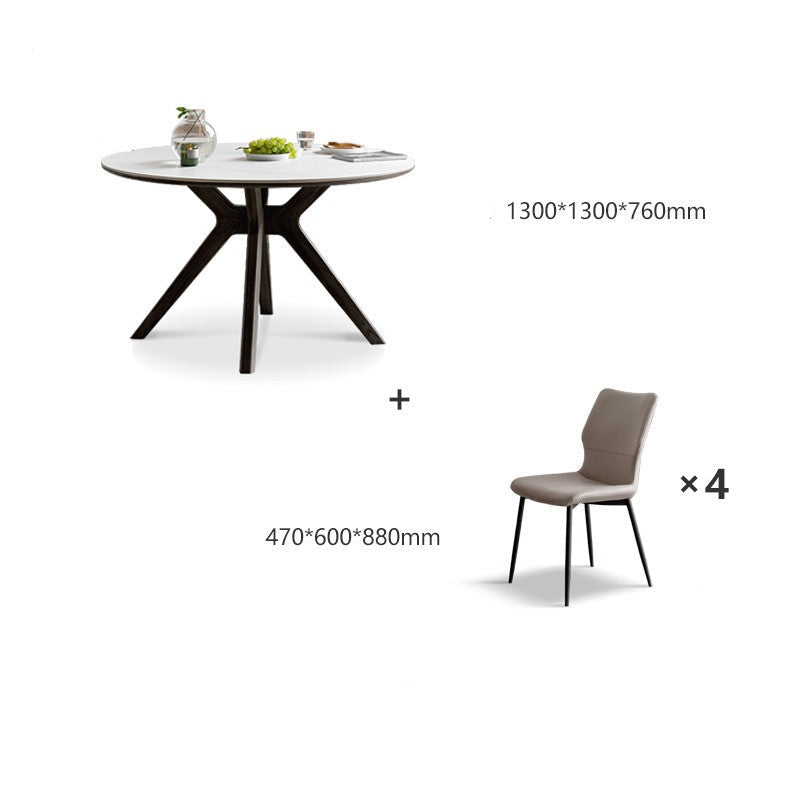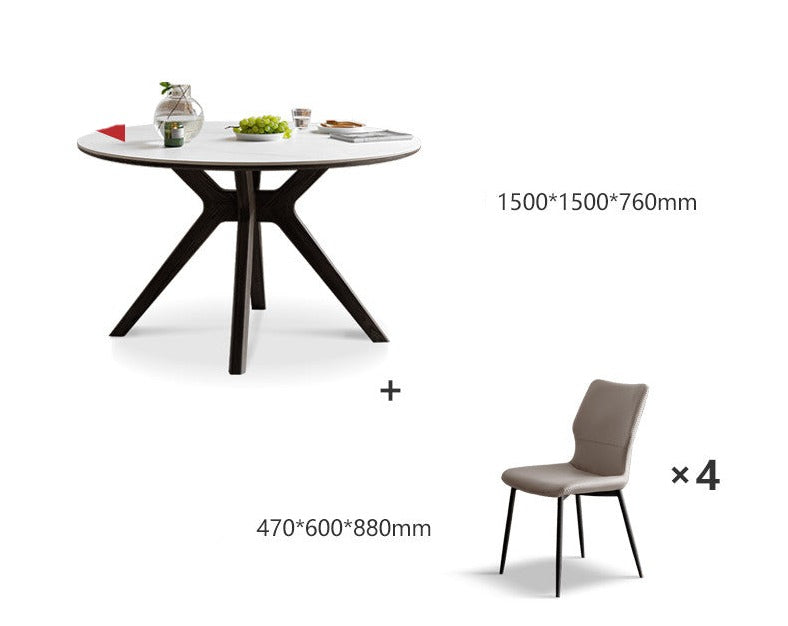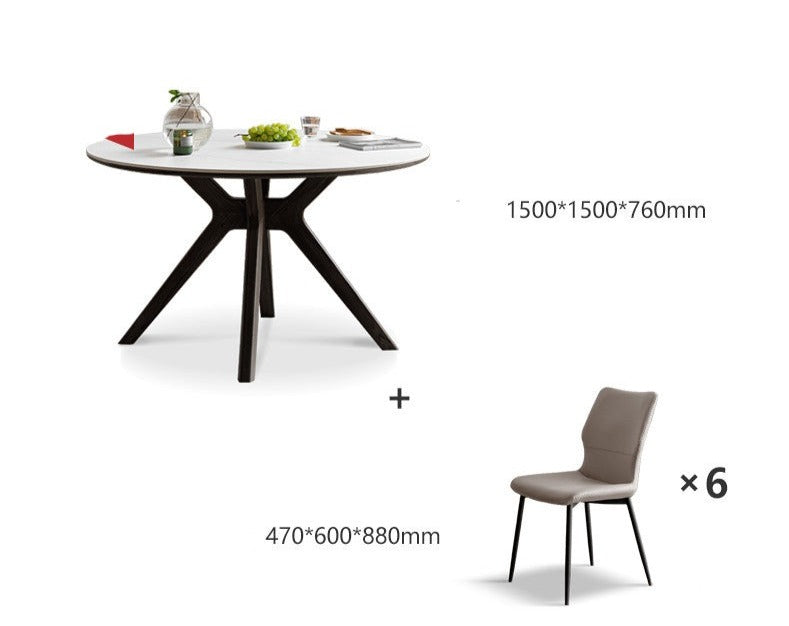 Smoked Slate top dining table Oak solid wood"
---
Smoked slate round table with full sense of design Pure and flexible fish maw white rock slab A round tabletop that is more suitable for gatherings Full of tension "rice" girdle table legs Not only good-looking, but also excellent performance, high temperature resistance, easy to clean, anti-scratch Strong and durable, with your every meal

Not dull dark round table.../ The classic color matching of white and black makes the dark round table not feel dull.

Thick slate tabletop, full of fashion texture.../ Fish maw white slate, the natural transition of gray and white colors blends with each other, giving people a natural and harmonious look Feeling, the color is low-key but not lacking in atmosphere, making the space more stylish.

Reasons for choosing slate.../ It is rock not porcelain, board not brick, after various tests,

Scratch-resistant countertop for cutting vegetables High temperature resistant, hot pot directly on the table The hardness of the rock plate is greater than 7.5 on the Mohs scale, and the knife will not leave any traces when it passes directly across the table Fired at a high temperature above 1200°, no physical change when exposed to an open flame, can withstand large temperature differences, and is still as new after long-term use

Anti-stains, oil stains are not easy to penetrate Environmentally friendly materials support bare use The slate has a high density, excellent penetration resistance and corrosion resistance, spilled with soup, coffee and other stains, and it will be brand new after being wiped lightly (Materials are naturally more environmentally friendly, food-grade safety, food can be placed directly on the table, cutting vegetables, making dumplings, etc.
North American Oak Highest Quality (FAS grade)

is trendy and minimalist, with a sense of luxury.

100% pure solid wood furniture, no man-made panels

The main material is OAK class FAS
(top quality) FSC certified, with a beautiful pattern

An additional material is paulownia wood, which is used only for the inner panel of the drawer. Corrosion resistance, wear resistance, high temperature resistance, no deformation

Our furniture is 100%
FSC®-certified wood from forests that are responsibly managed to be environmentally sound and socially beneficial
By choosing FSC®-certified furniture, you are supporting responsible management of the world's forests.

The whole product is made up of 100% pure solid wood,-without any artificial boards, -without veneer,-without spliced boards, all natural.

The 80+-year-old oak from the Appalachian Mountains in the United States
has distinct large mountain grains or water ripples,
and the pith rays on the surface of the oak can be clearly touched.
The wood is hard and wear-resistant.

Strong stability.
FAS grade is a high-quality grade specified by the American Timber Association,
which is two pieces of wood near the bottom.

The quality is particularly outstanding.
The severe cold natural environment in North America exposes the oaks and the oak cells are rarely arranged radially.
the annual rings are close, the wood has good stability and high hardness;

Clearly visible pith rays make the wood dense and beautiful in texture

among the North American origins, the Pennsylvania region on the northern slope of the Appalachian Mountains is better.
_____
The oak is finished with our nourishing natural vegetable wood wax oil
botanical formula, from soybean oil,
which protects the timbers and reveals it's natural texture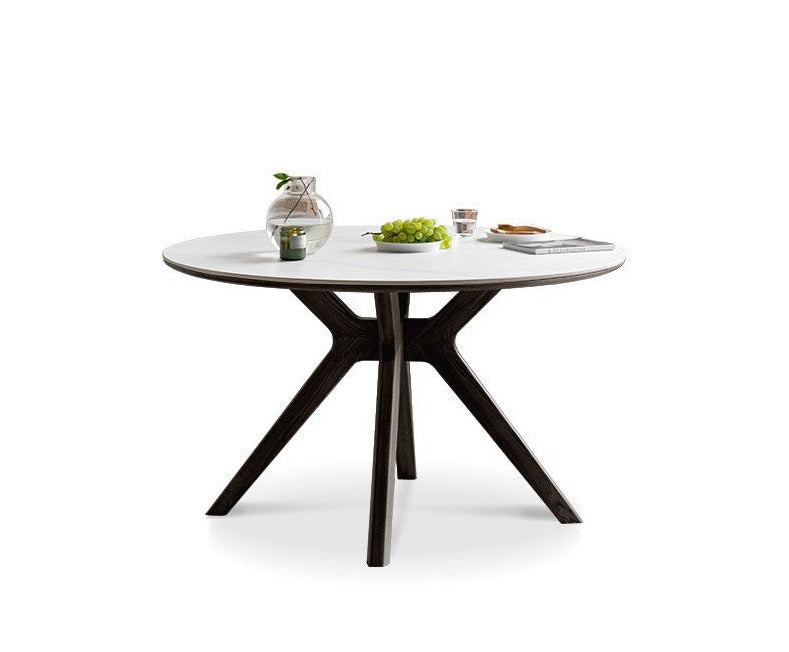 Free shipping 5-6 weeks , Free return


The whole product is made up of 100% pure solid wood,- without any artificial boards, veneer, spliced boards, MDF, particle board, all natural
100% pure solid wood
simple and natural, healthy and environmentally friendly, stable and durable.
This product has no reviews yet.