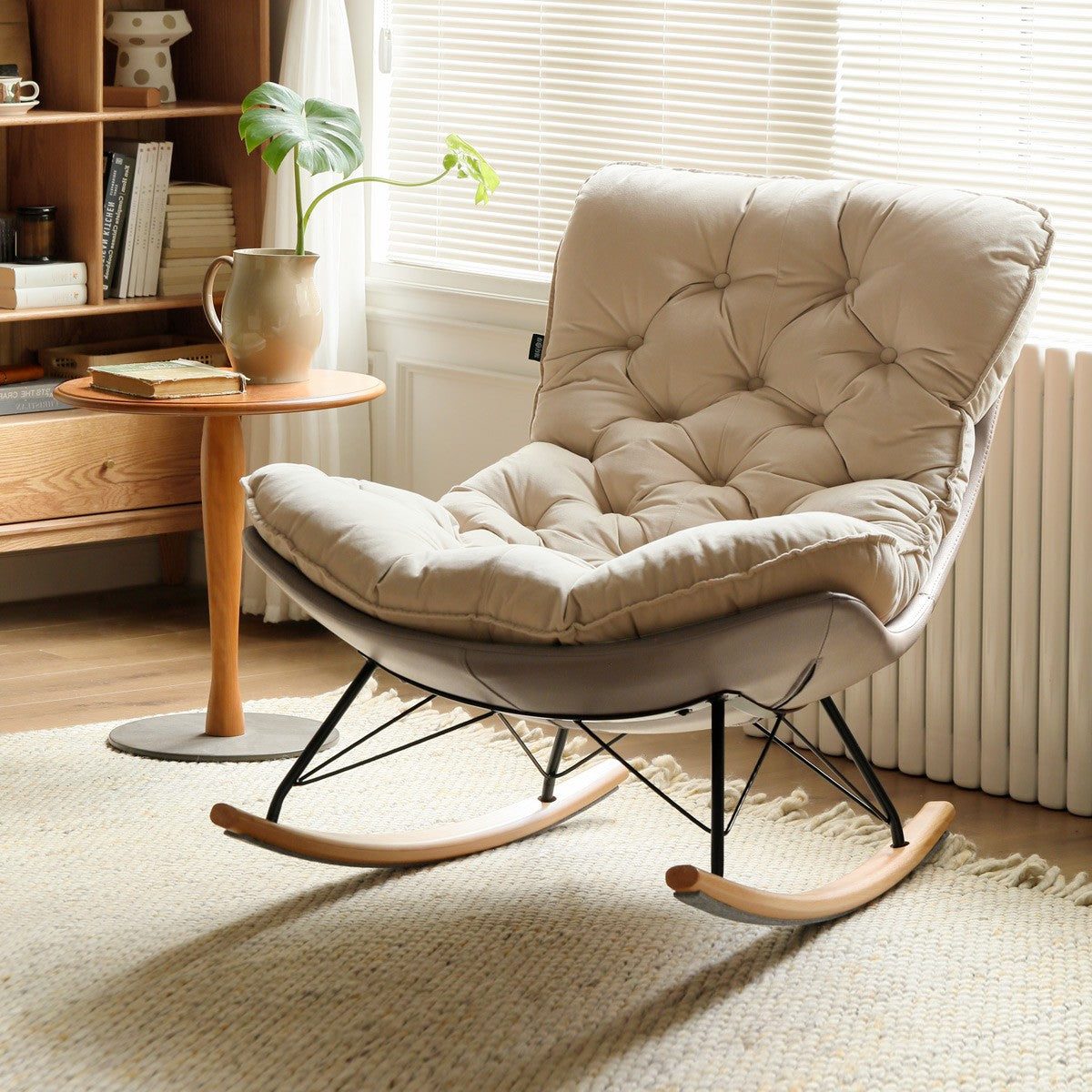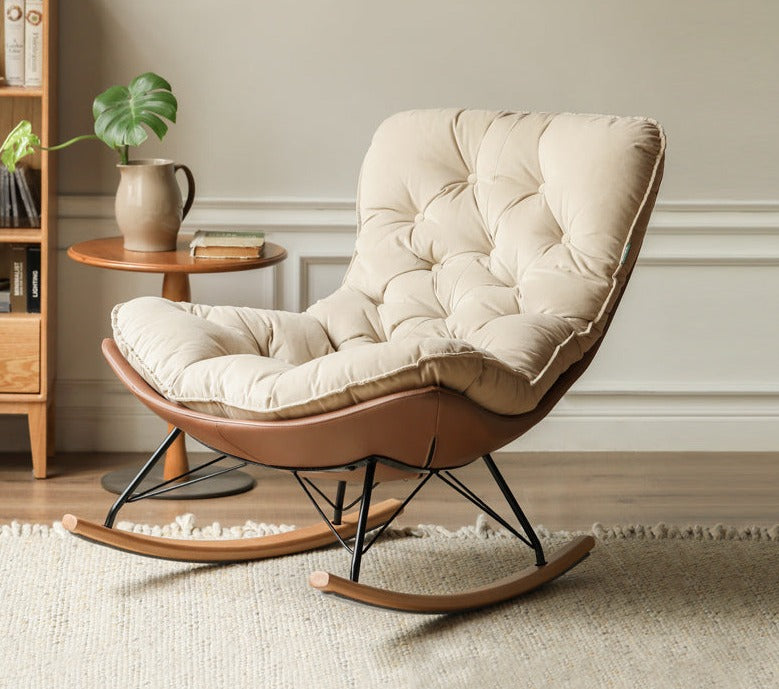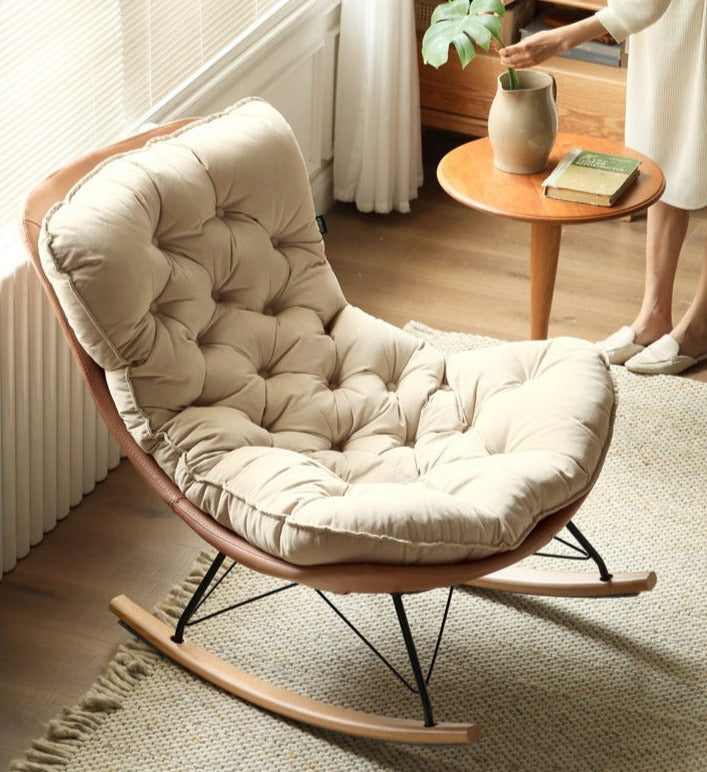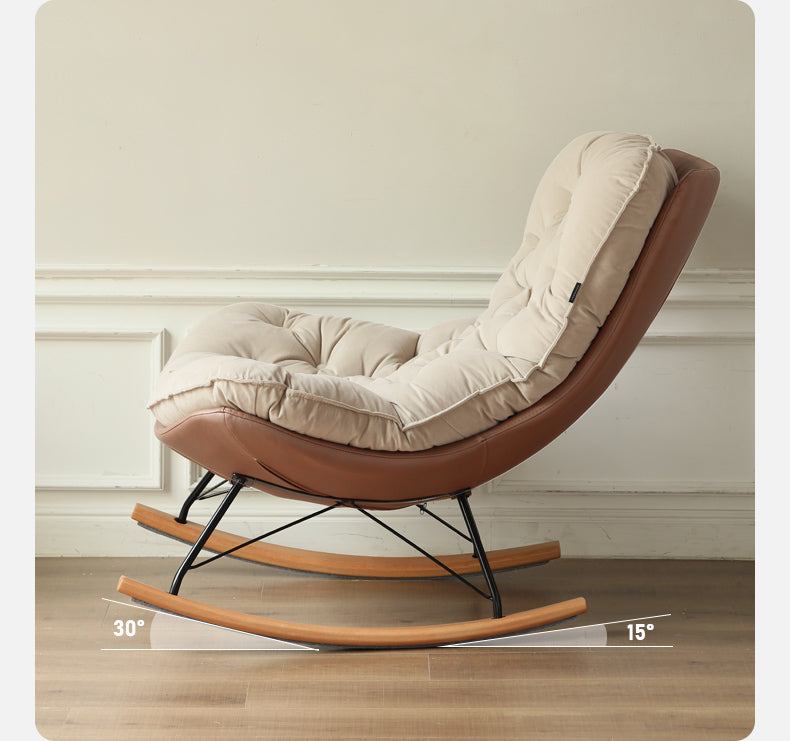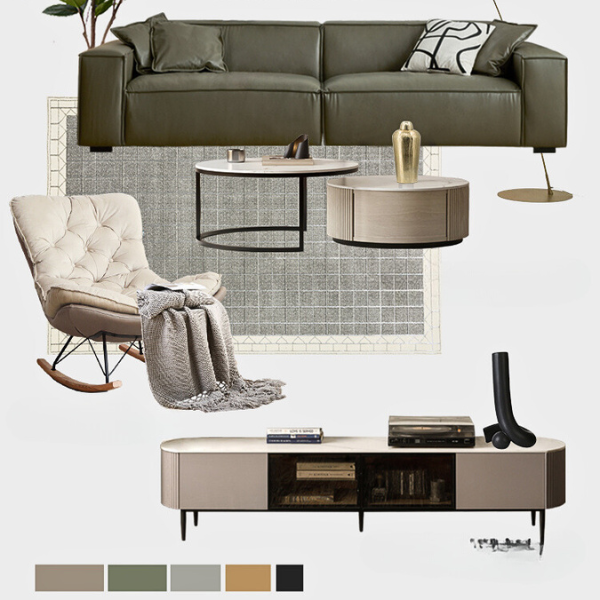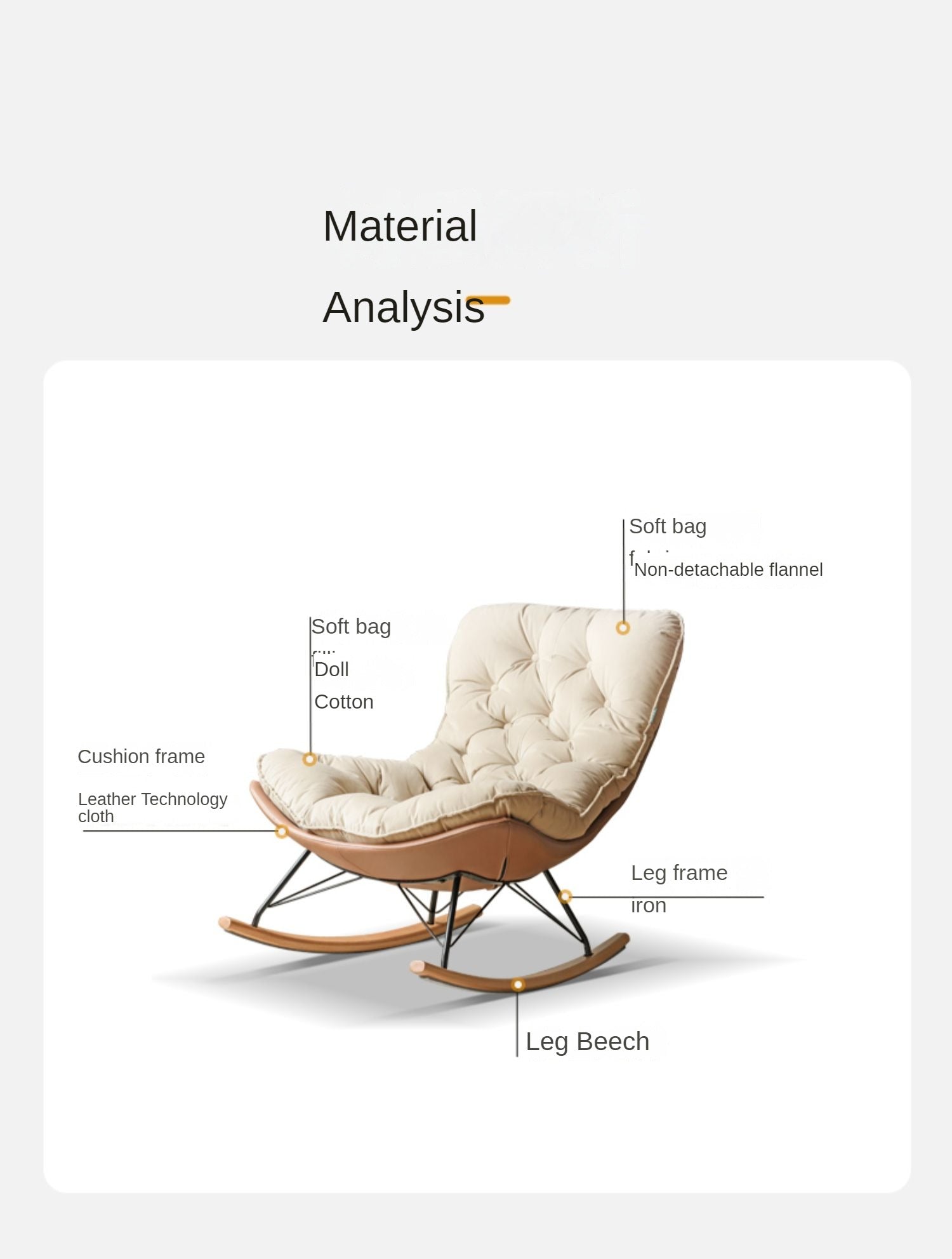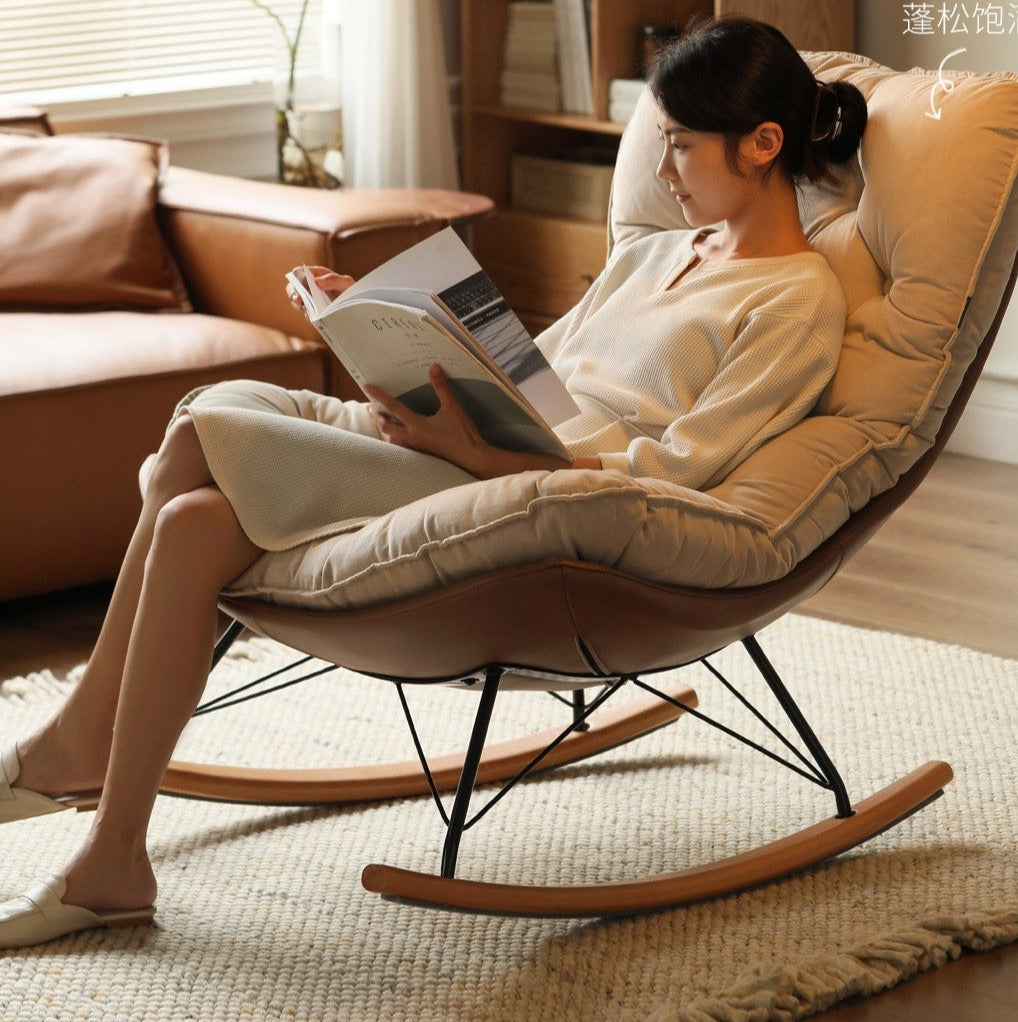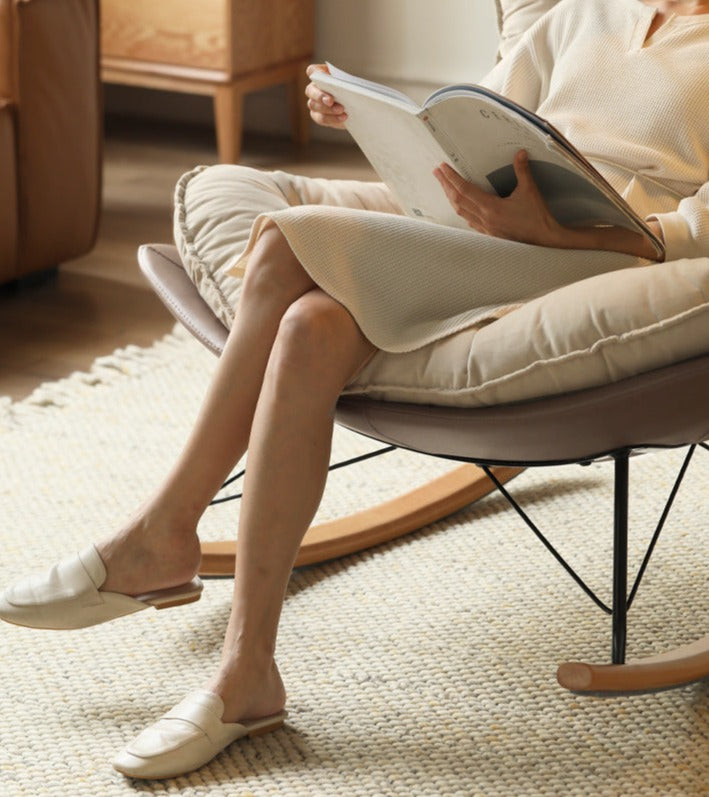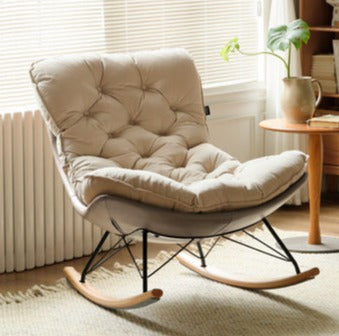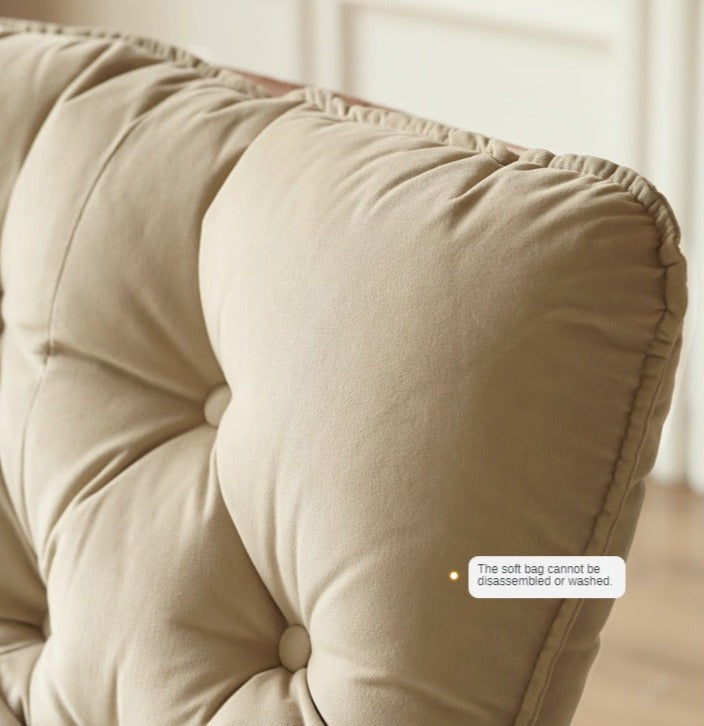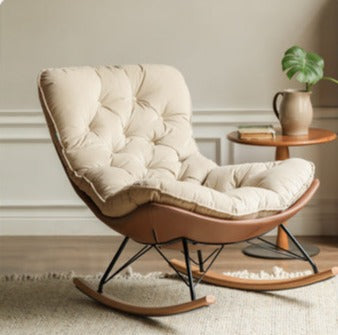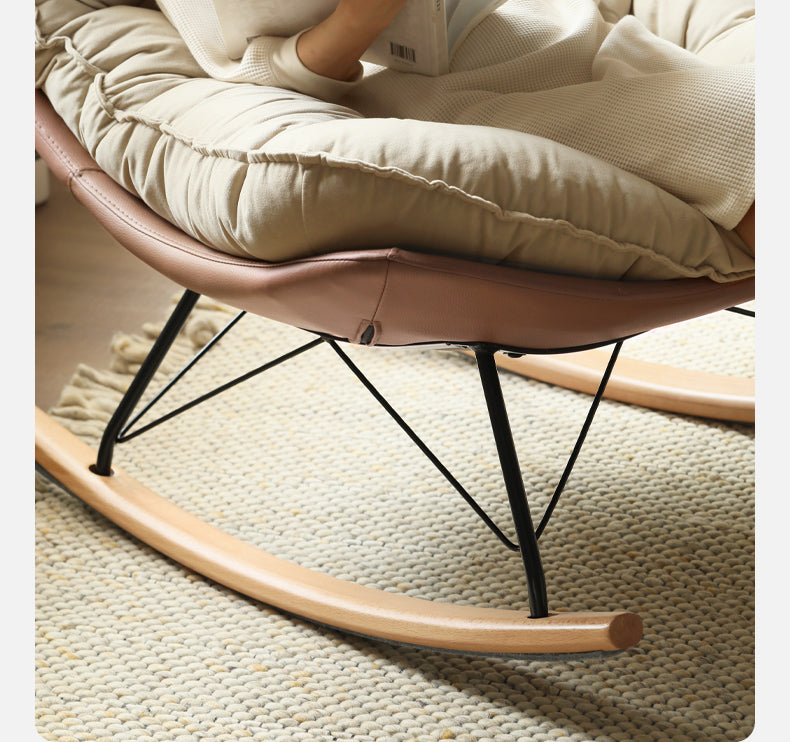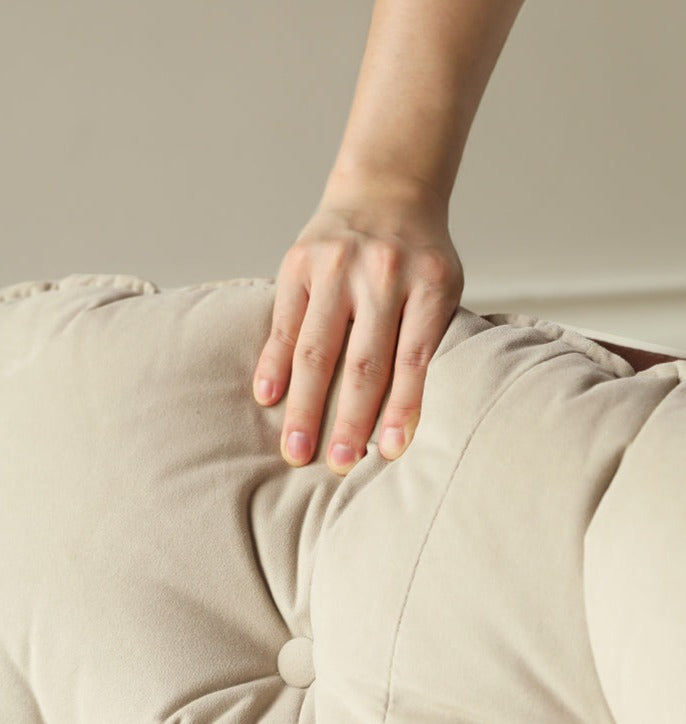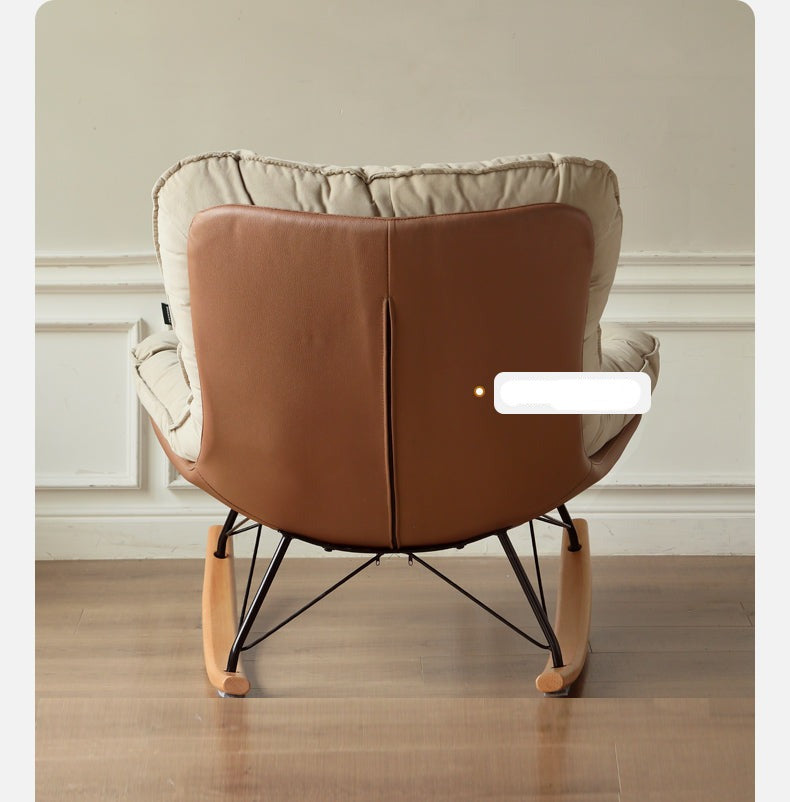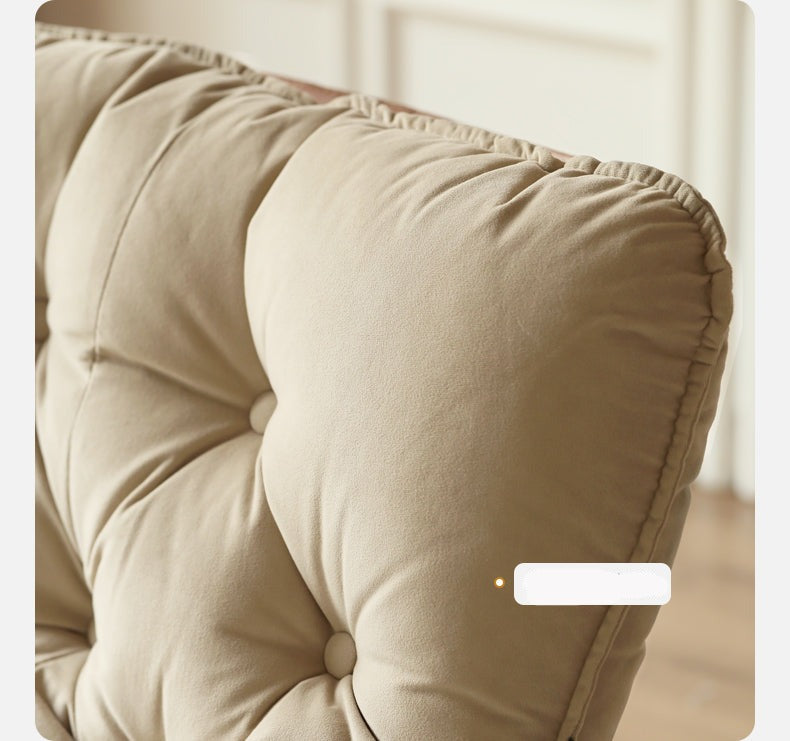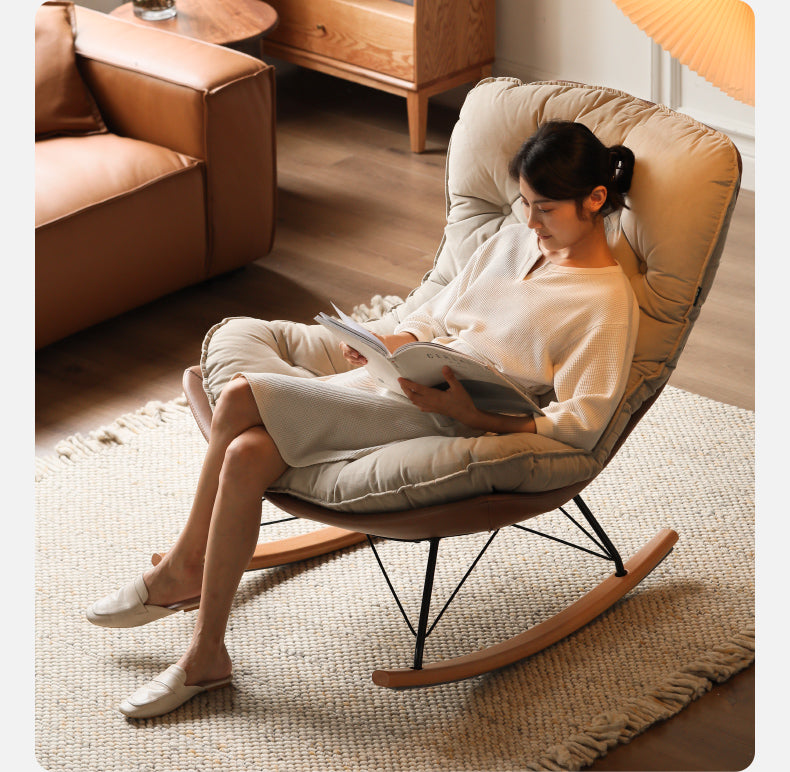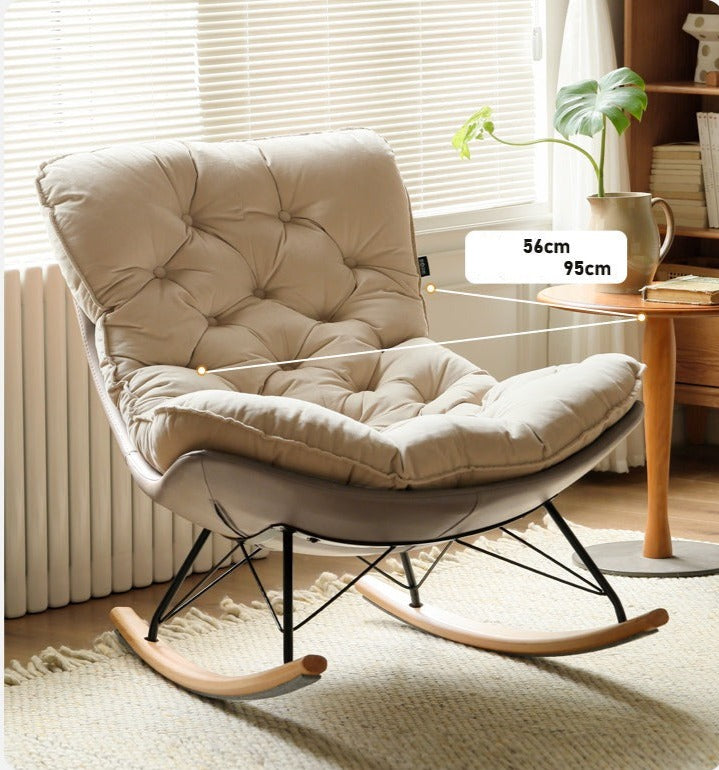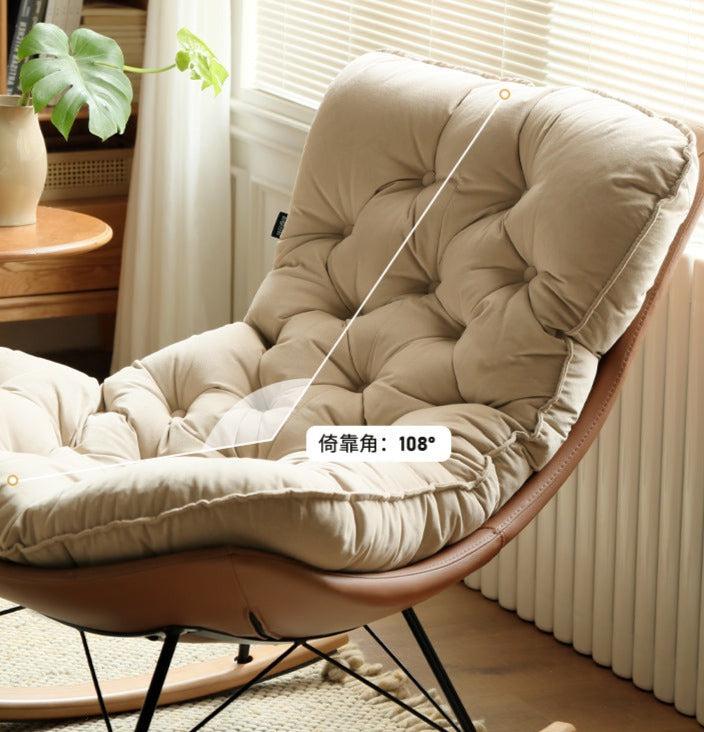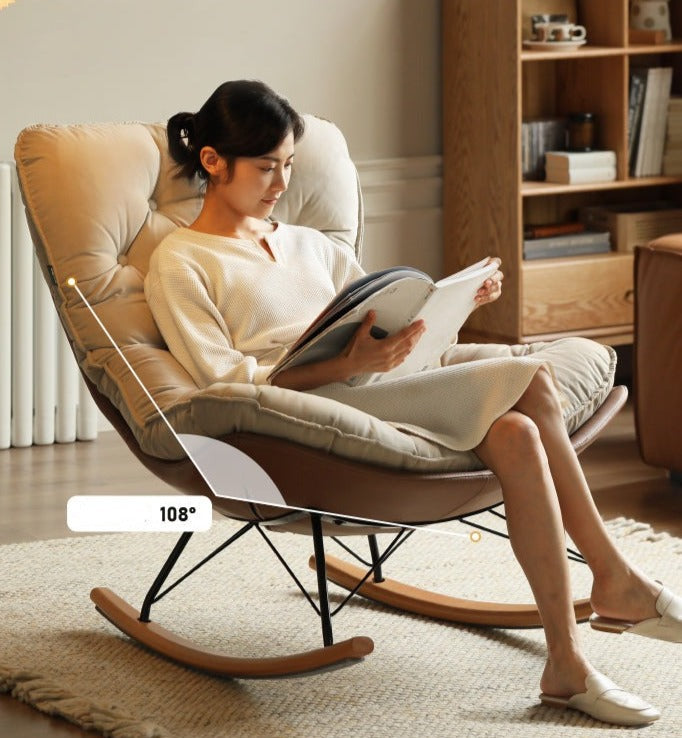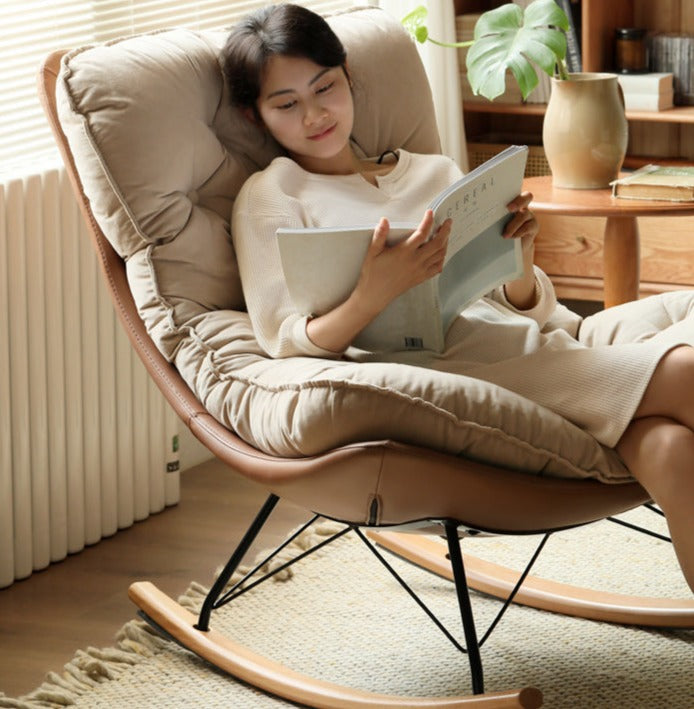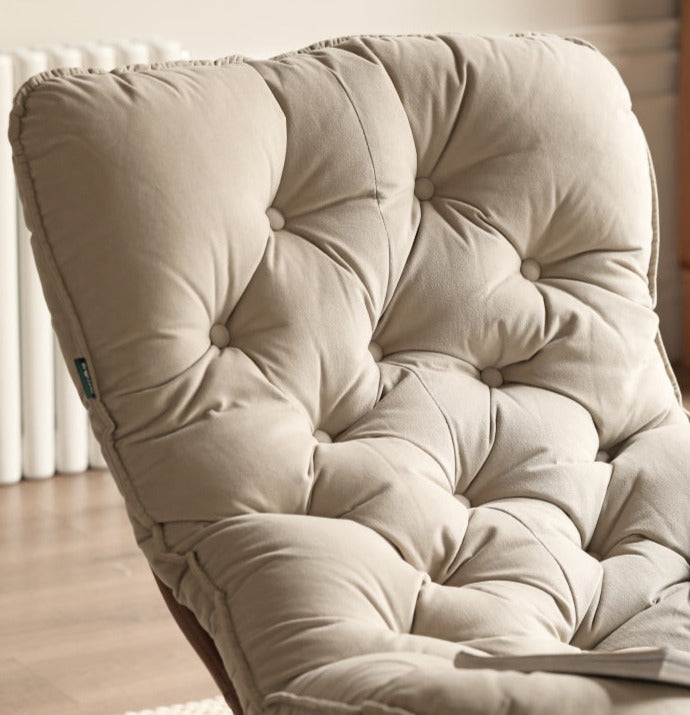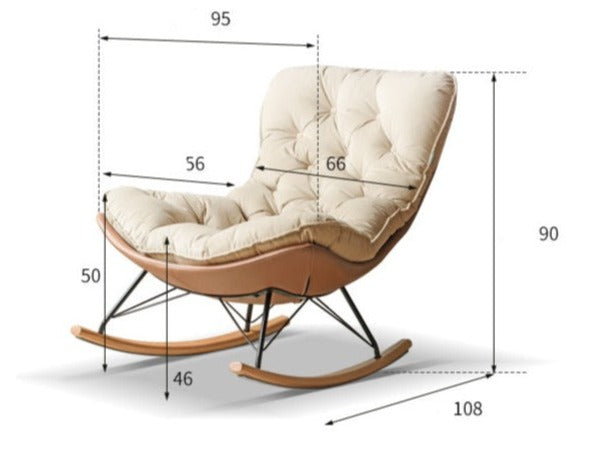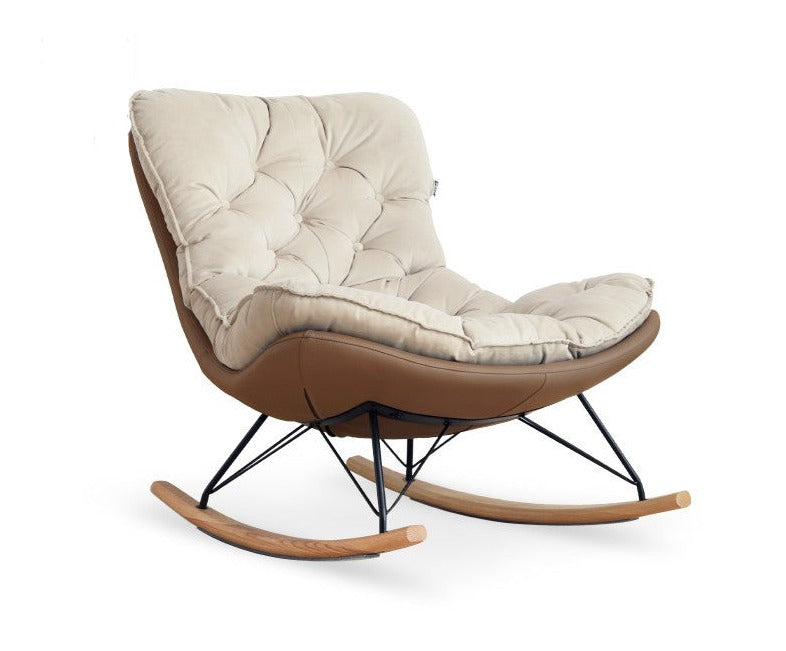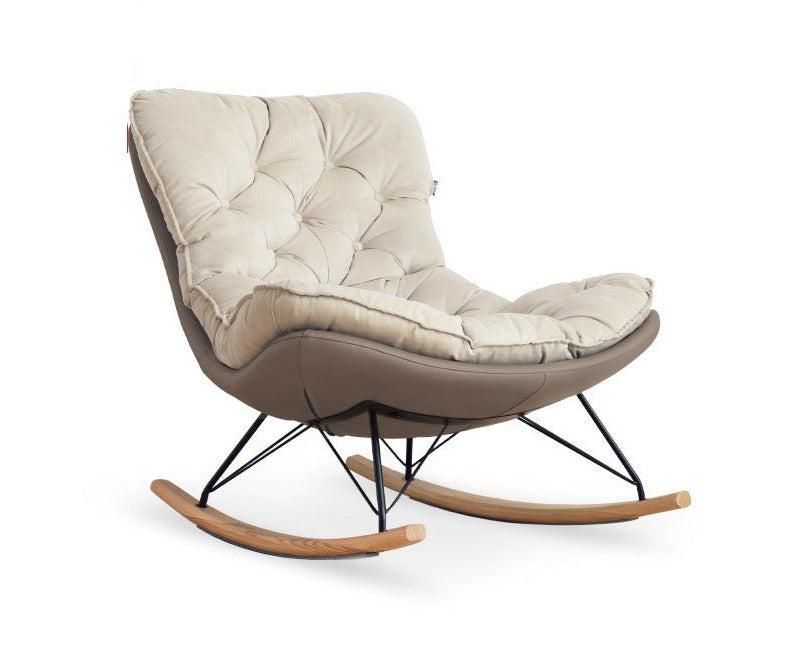 Leisure rocking chair*
---
Bionic egg shape creates a 3D embracing sitting feeling The eggshell structure is adopted, with a semi-arc leaning angle, which can evenly distribute the body pressure and create a human-machine relationship that blends with the sofa.

Honeycomb pressure divider seat bag three-dimensional full The honeycomb deep drawing point design allows the body to feel the gentle kneading and pressure like a massage, soothing and relaxing.

Scientific backrest decompression spine protection Strictly designed according to ergonomics, it fits the curve of the body, realizes all-round soft wrapping, and is comfortable all day long.

Thick and skin-friendly The soft bag fabric has good wear resistance and anti-pilling, and the hand feel is more delicate.

Technology cloth that can "breathe" Compared with the leather sofa, the wear resistance is also better! At the same time, the air permeability is not inferior to the fabric art at all, and the buttocks of the sofa are not stuffy after sitting for a long time, and the wear resistance is 2-4 times higher than ordinary fabrics!!!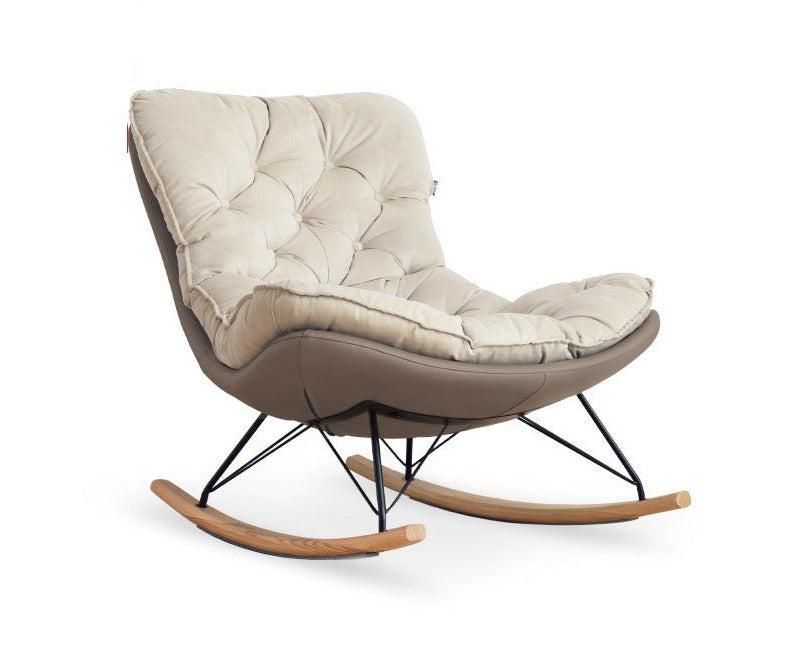 Free shipping 5-6 weeks , Free return


The whole product is made up of 100% pure solid wood,- without any artificial boards, veneer, spliced boards, MDF, particle board, all natural
100% pure solid wood
simple and natural, healthy and environmentally friendly, stable and durable.
This product has no reviews yet.