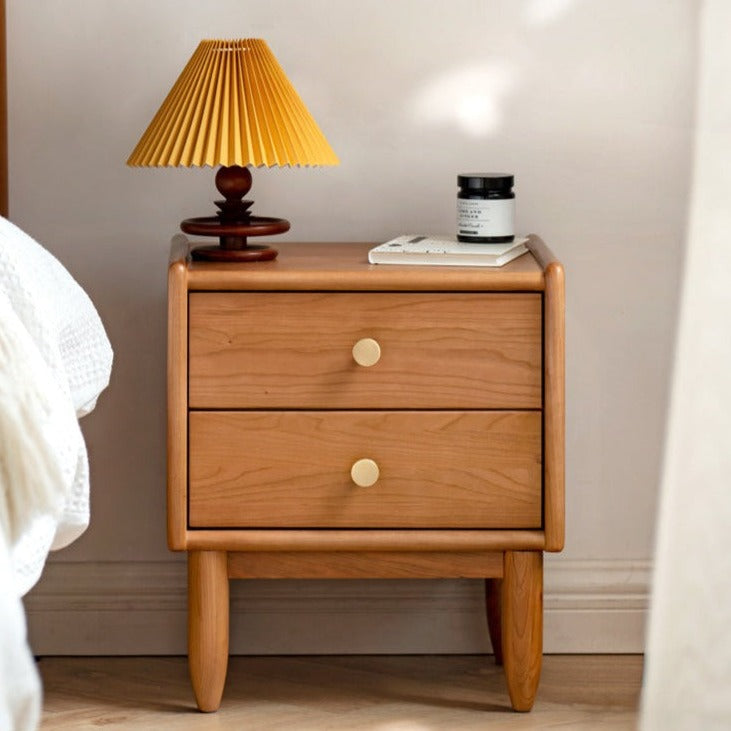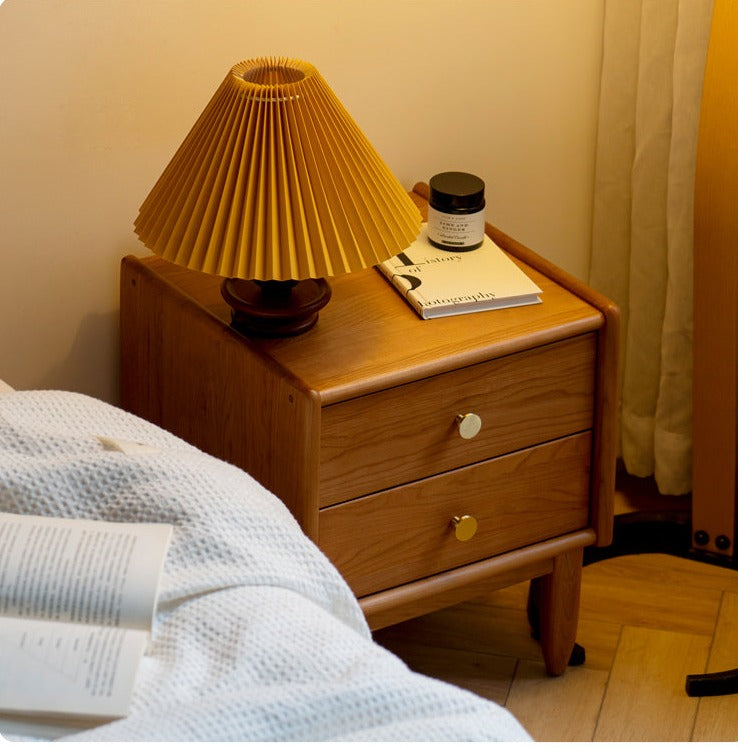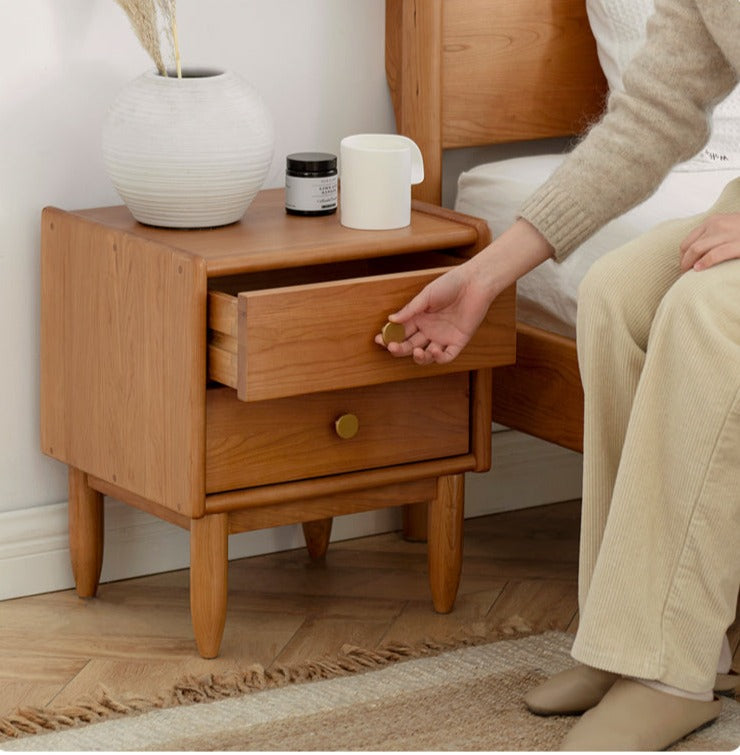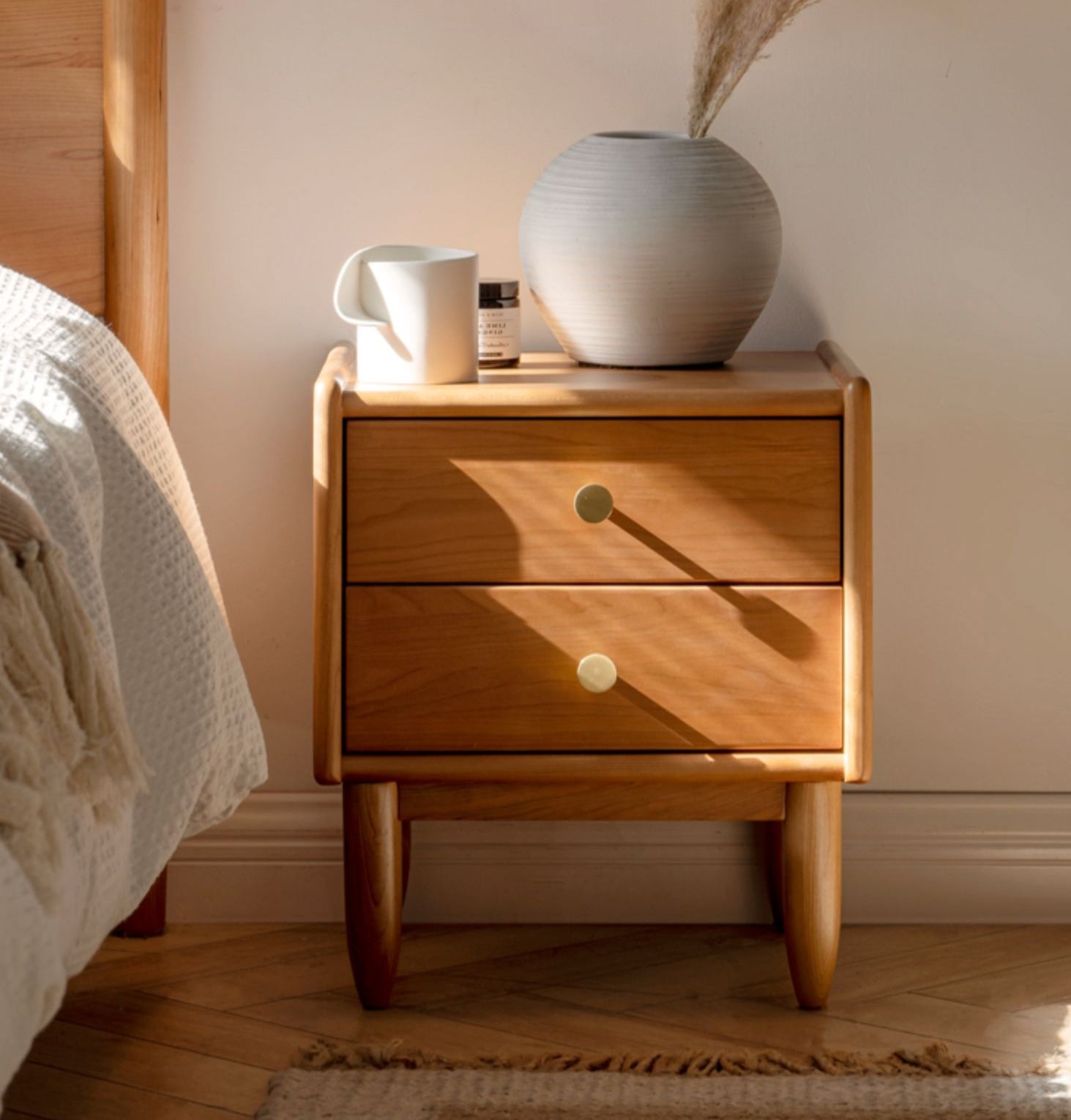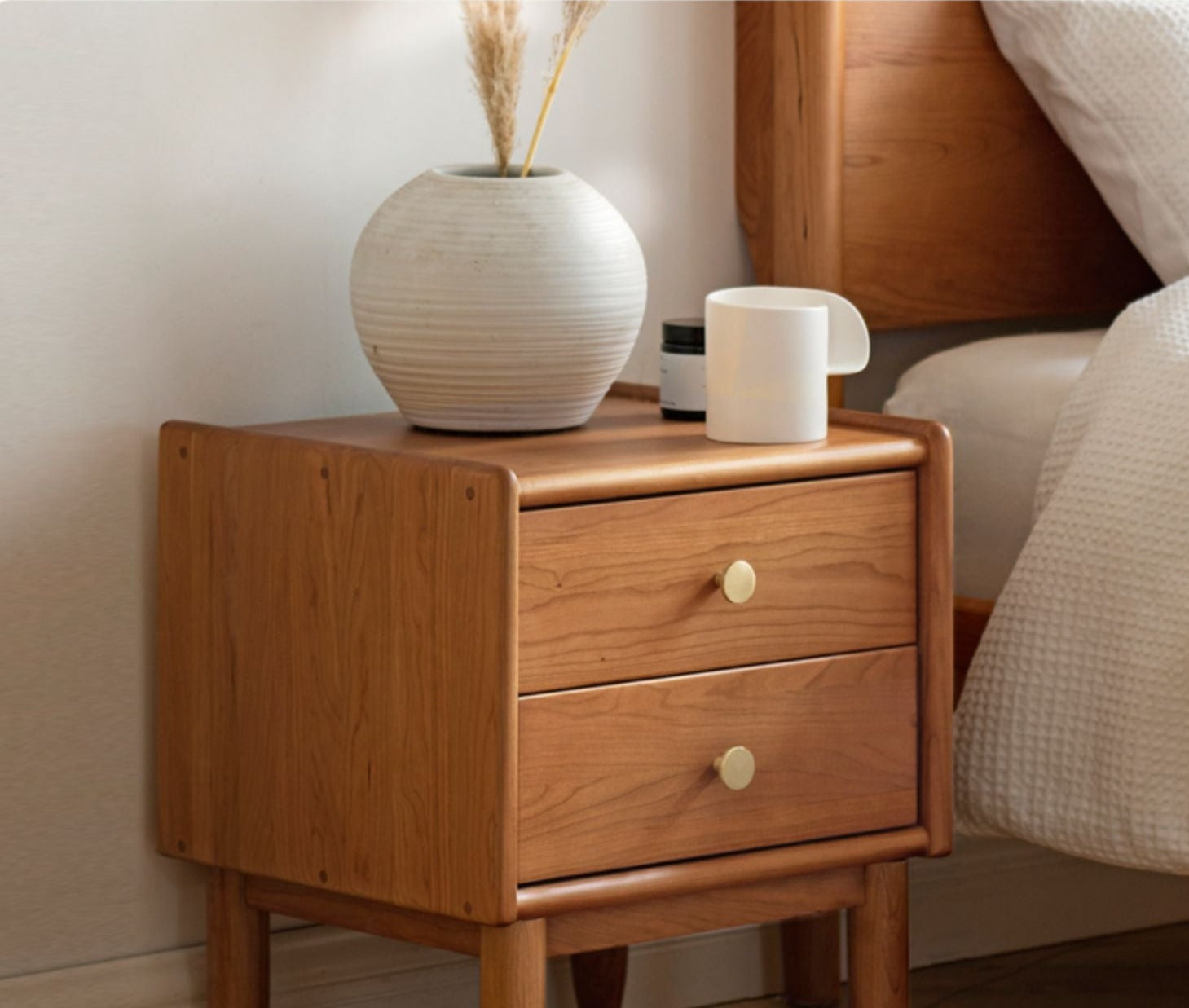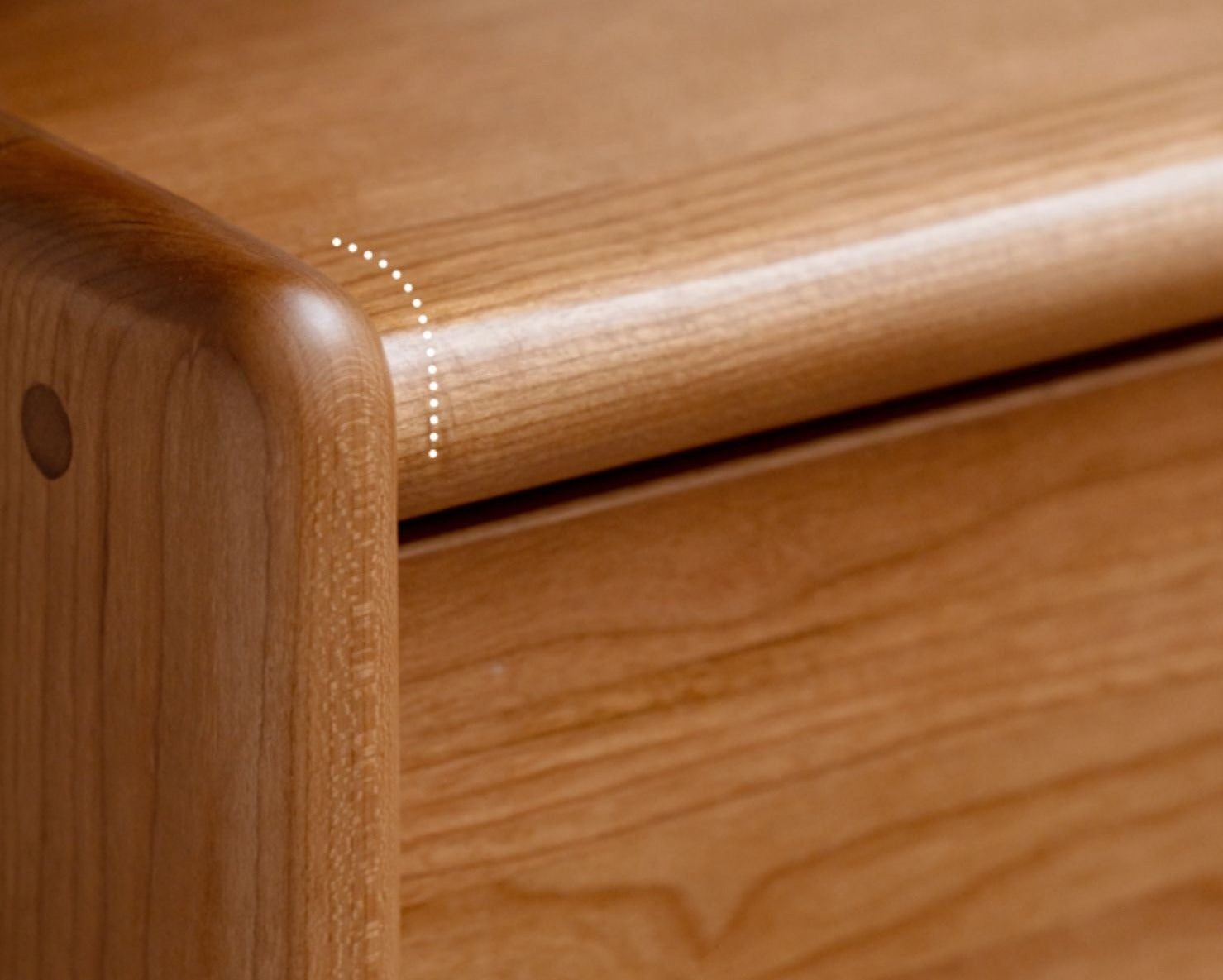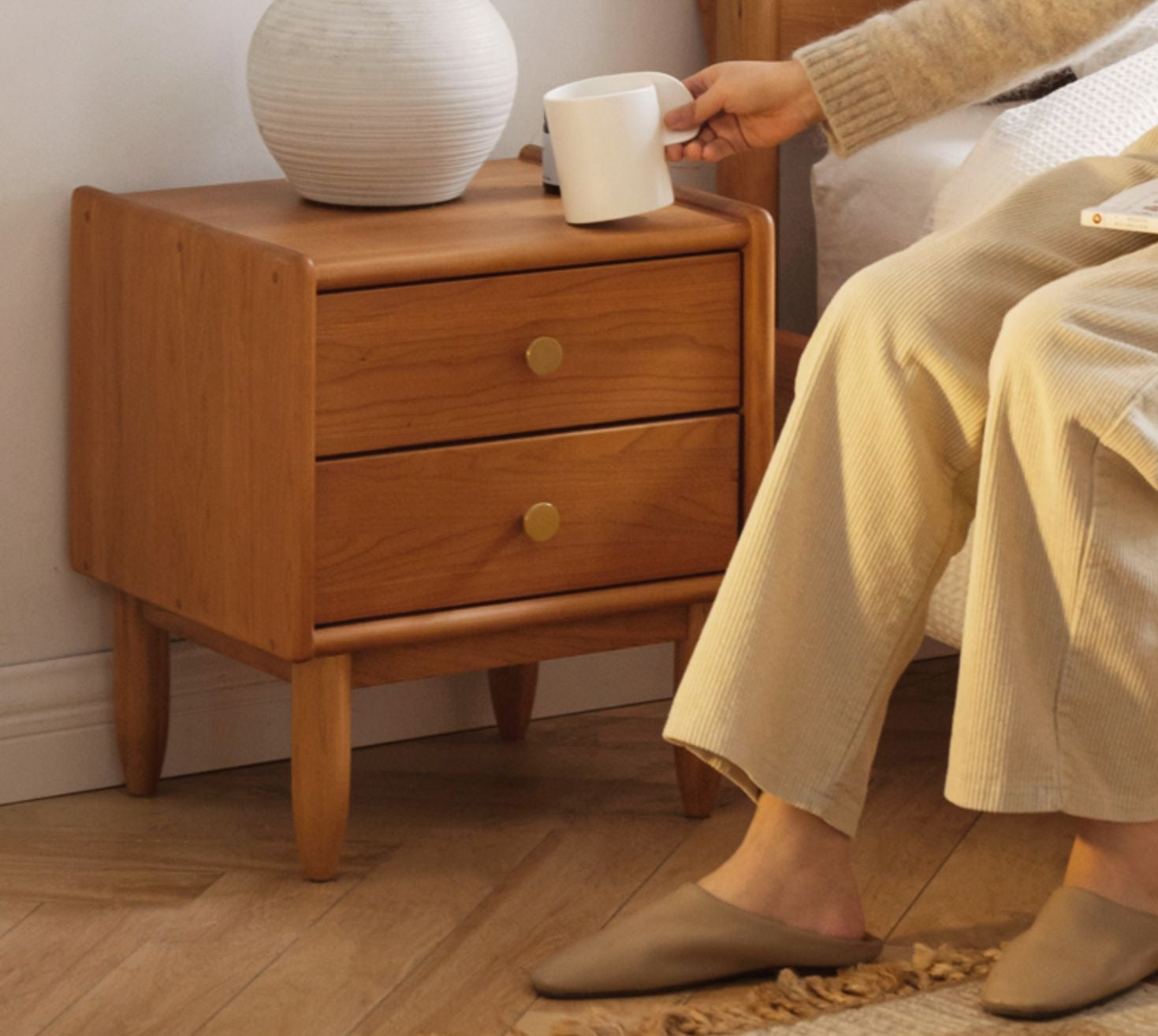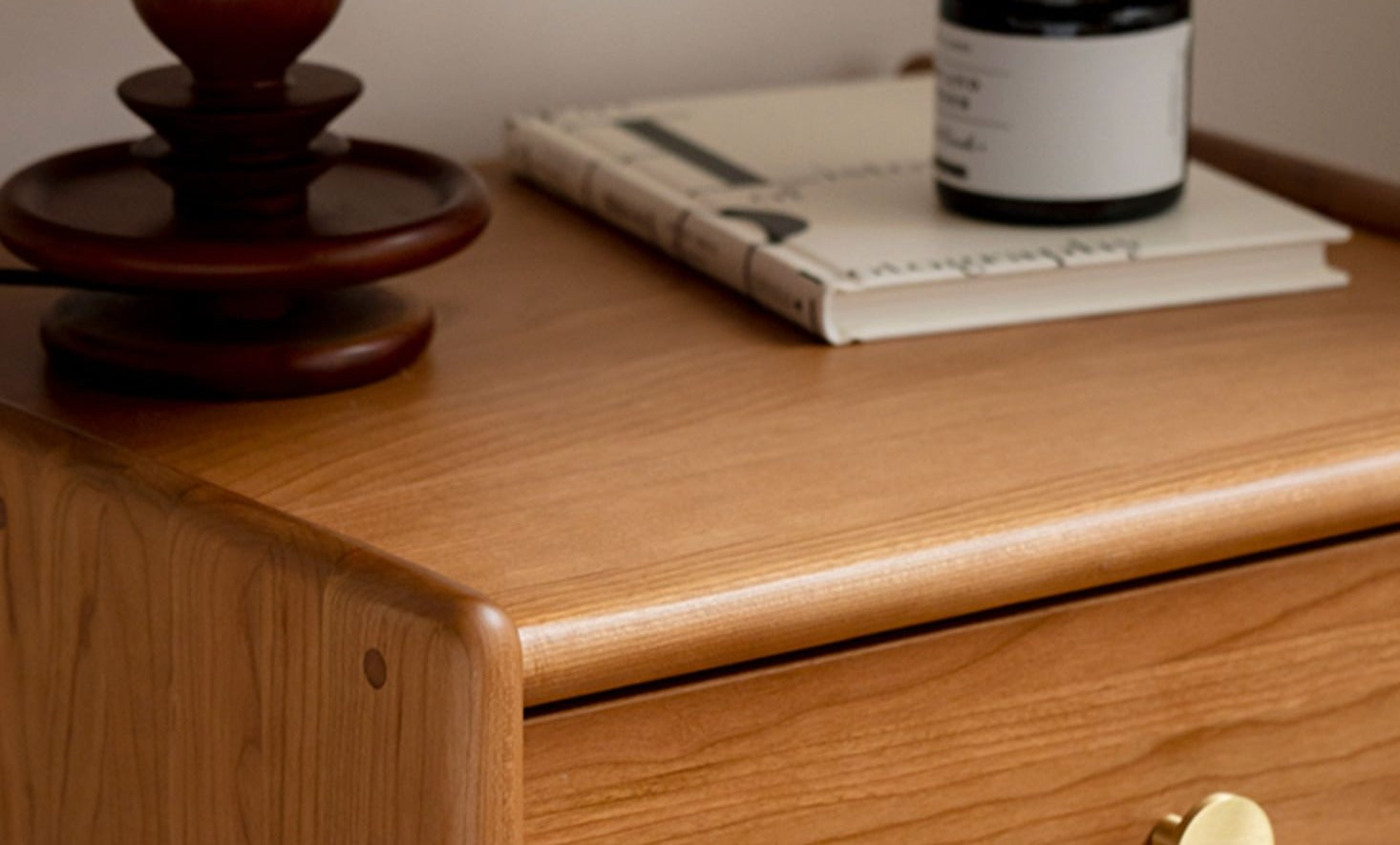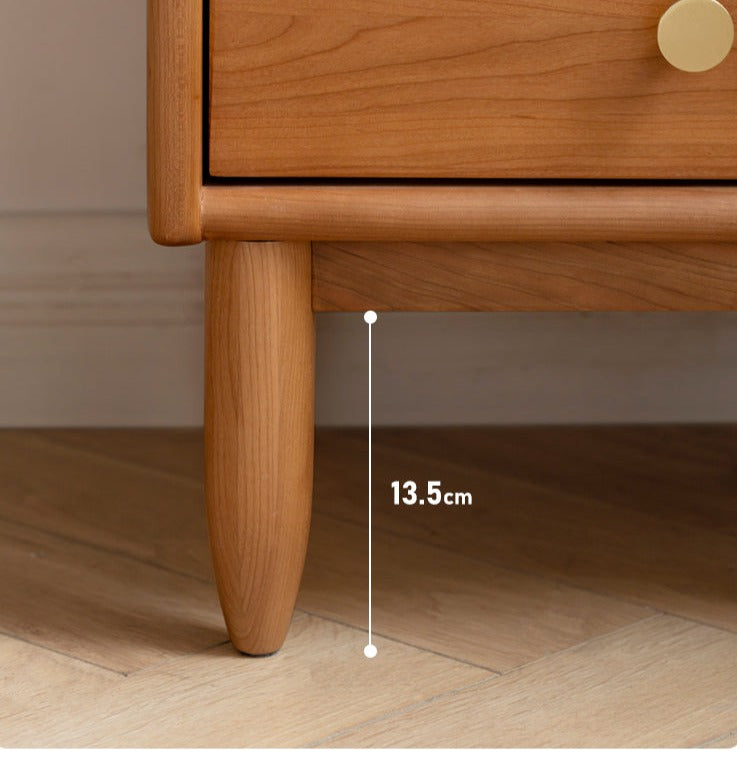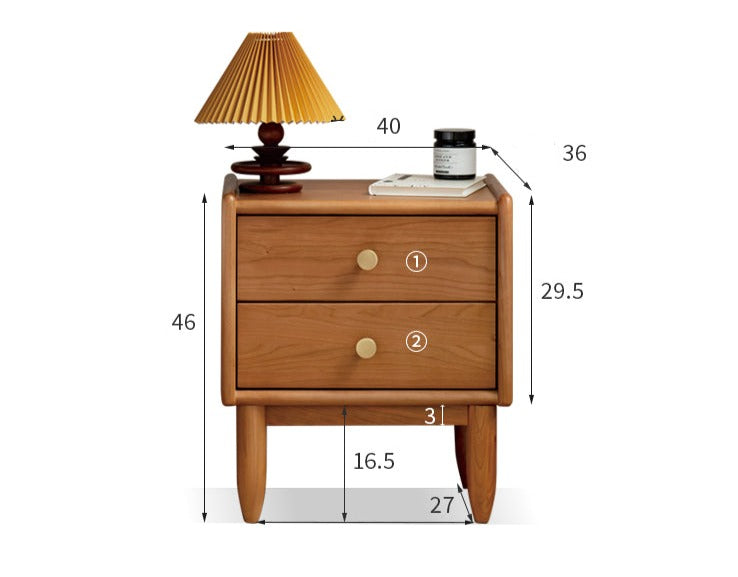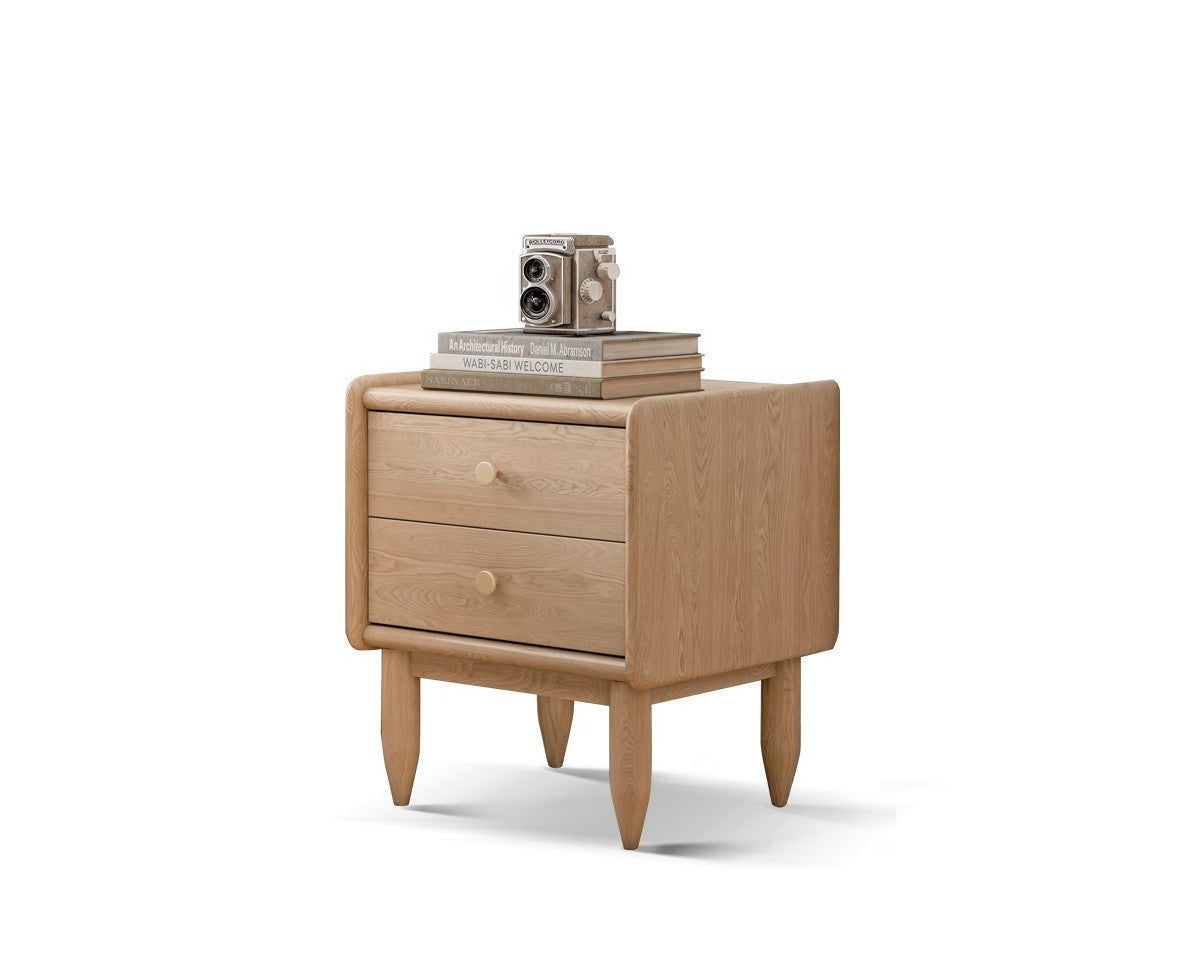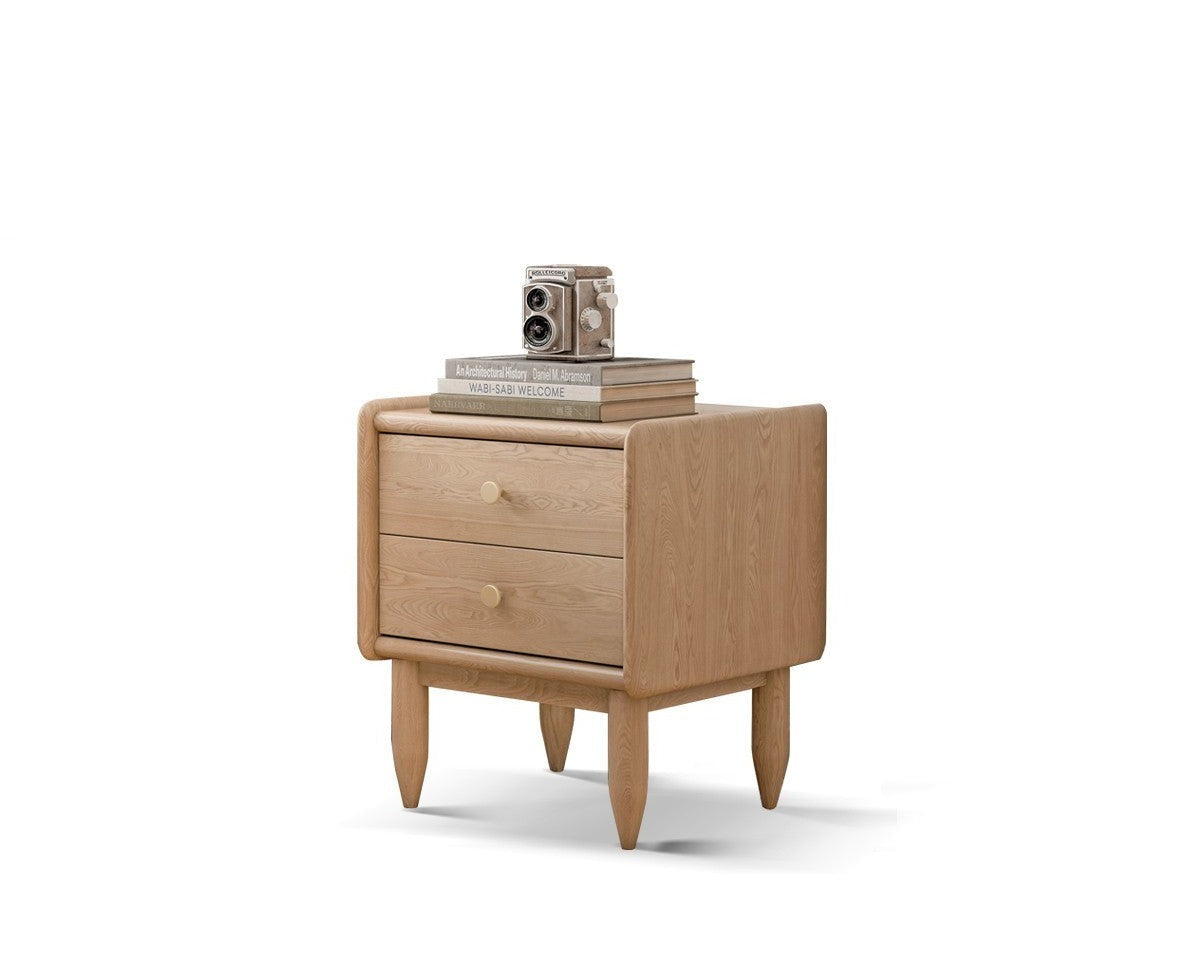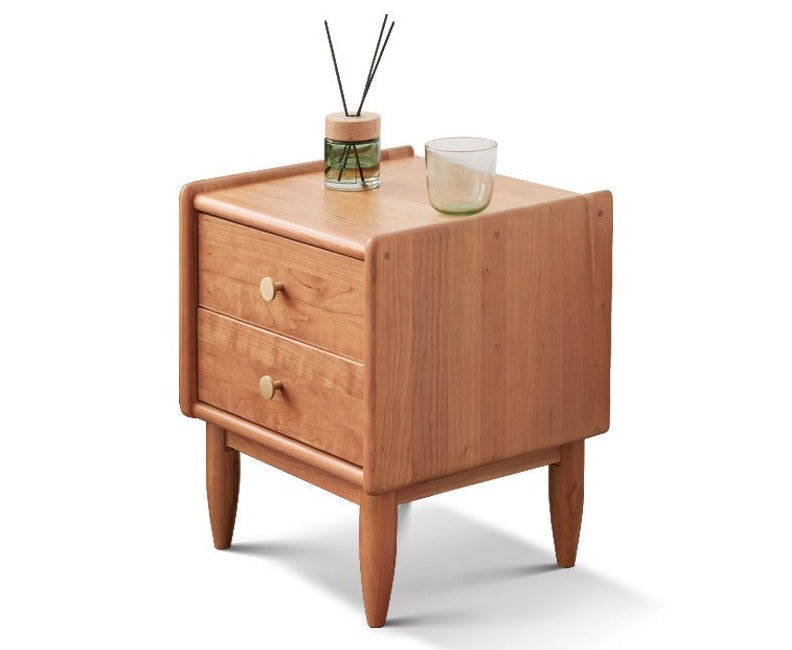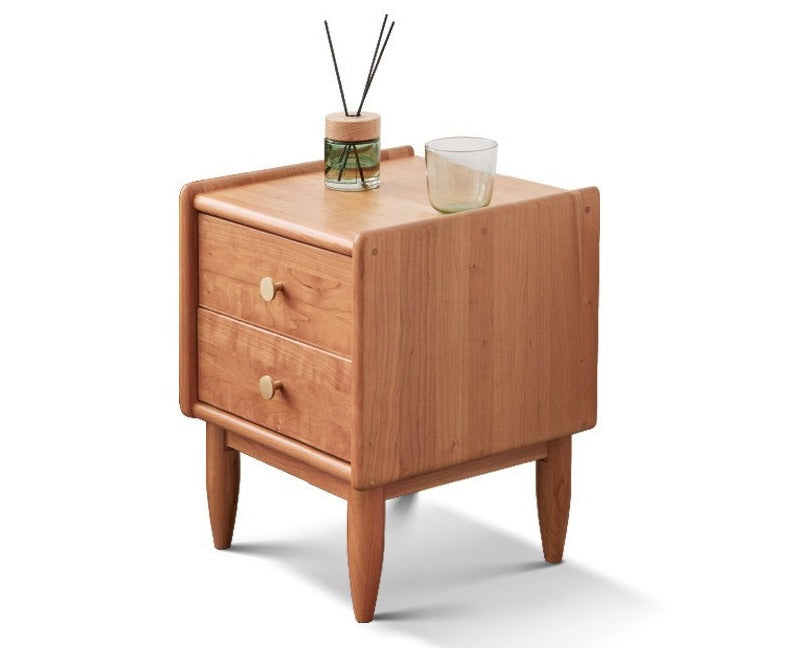 Nightstand Ash, Cherry solid wood"+
---
A beautiful and practical bedside table is not just a foil for the bed. Rich cherry wood + textured brass all reveal a literary and retro temperament. The "little ears" erected on the cabinet make it easy to place fragile items at hand. Two large practical drawers are easy to use hide the trivialities of life

Cherry wood + brass retro
The rich-colored cherry wood has a smooth and beautiful texture and a delicate and warm touch. With the brass handle like the spring sun, it is full of literary and retro atmosphere.

Upright ear sidewall for safer storage
Both sides of the cabinet are 1cm higher, so you don't have to worry about sliding down due to inertia when placing water cups, glasses and other fragile items.

Classic double drawers to hide the messy head of the bed
Closed double drawer, can effectively prevent dust and dust,
And it is conducive to the storage of items in categories, and it is more labor-saving to find them.

Round and smooth, no fear of bumps
Place your phone when you are sleepy, and knock yourself if you don't pay attention? It doesn't exist! The combination of square and circle makes it super gentle.

Dovetail tenon + pure solid wood slide rail
Dovetail tenon traditional Luban technology, the structure is firmer and more durable; pure solid wood slide rail, no risk of rust, the more you use it, the smoother it is.

The spindle-shaped cabinet legs are stable
The chubby little thick legs have a cute feeling. The spindle-shaped design provides a more stable grip and great load-bearing capacity.

Only use solid wood - environmentally friendly and durable
Different from most of the furniture with solid wood veneer and wood veneer on the market, we start from the source, reject wood-based panels and veneer, and use all solid wood to create a healthy and natural comfort for you.

North American Cherry solid wood Highest Quality (FAS grade)


Elegant wood texture, good touch feeling, not easy to split, and the color becomes warm and dark with age.
is trendy and minimalist, with a sense of luxury.

The whole product is made up of 100% pure solid wood, -without any artificial boards, -without veneer, -without spliced ​​boards, all natural.

Our furniture is 100%
FSC®-certified wood from forests that are responsibly managed to be environmentally sound and socially beneficial
By choosing FSC®-certified furniture, you are supporting responsible management of the world's forests.

Strong stability.
FAS grade is a high-quality grade specified by the American Timber Association, which is two pieces of wood near the bottom.

The quality is particularly outstanding.

Clearly visible pith rays make the wood dense and beautiful in texture

The wood is hard and wear-resistant.
among the North American origins, the Pennsylvania region on the northern slope of the Appalachian Mountains is better.

An additional material is paulownia wood, which is used only for the inner panel of the drawer. (For some items)
Corrosion resistance, wear resistance, high temperature resistance, no deformation

finished with our nourishing natural vegetable wood wax oil
botanical formula, from soybean oil,
which protects the timbers and reveals it's natural texture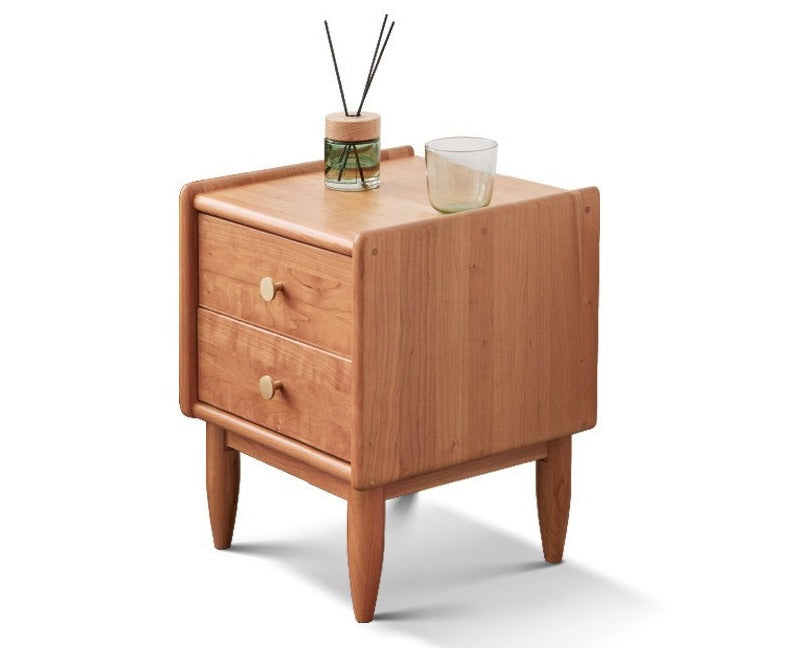 Free shipping 5-6 weeks , Free return


The whole product is made up of 100% pure solid wood,- without any artificial boards, veneer, spliced boards, MDF, particle board, all natural
100% pure solid wood
simple and natural, healthy and environmentally friendly, stable and durable.
This product has no reviews yet.