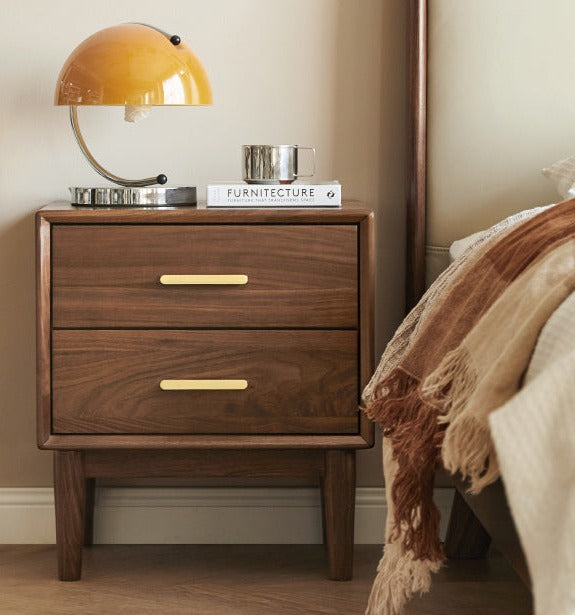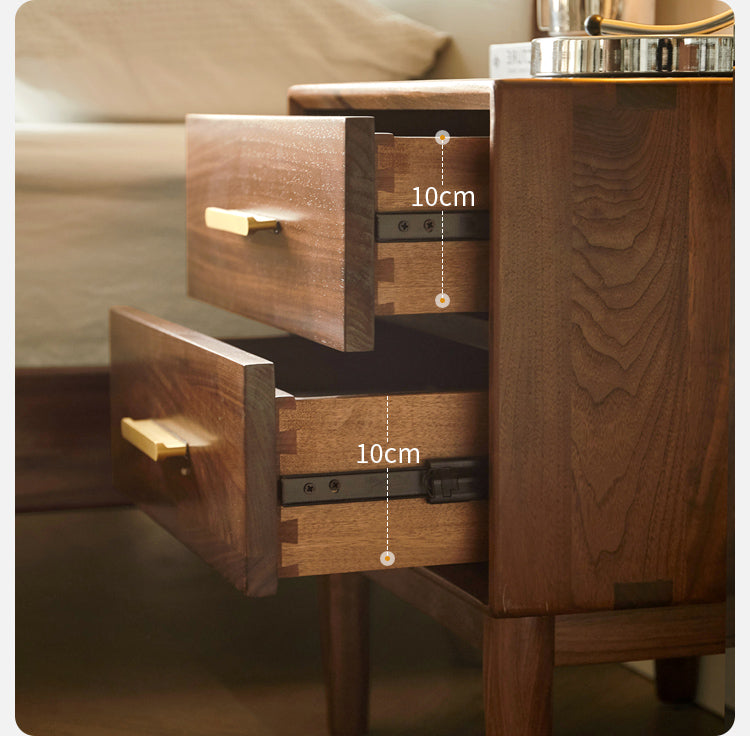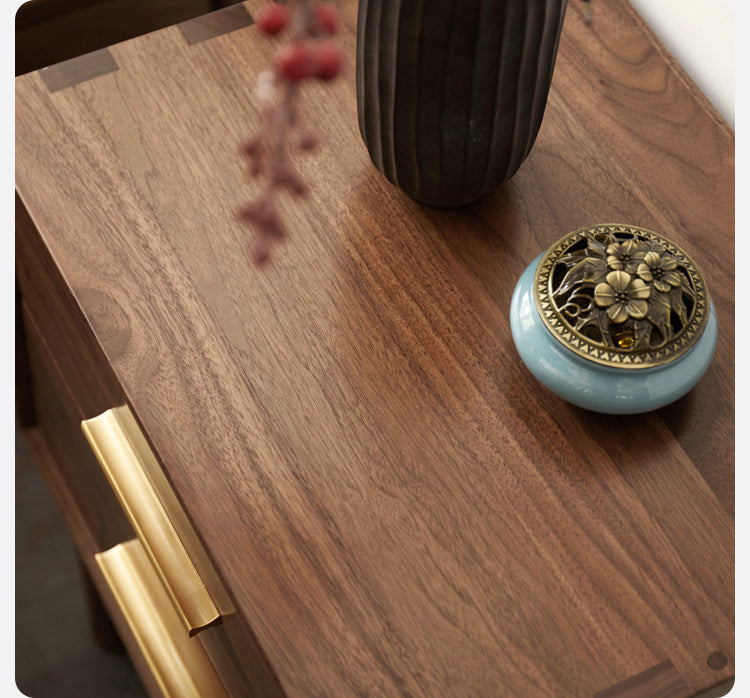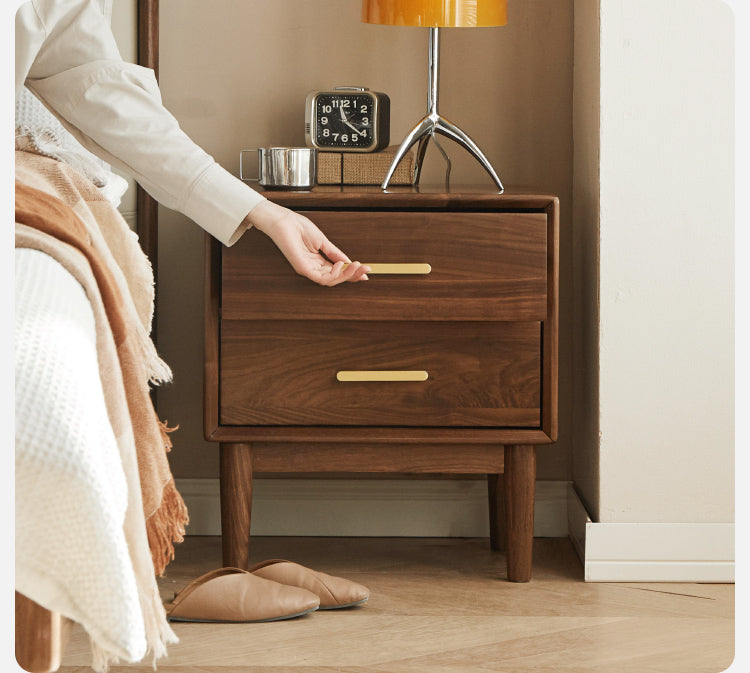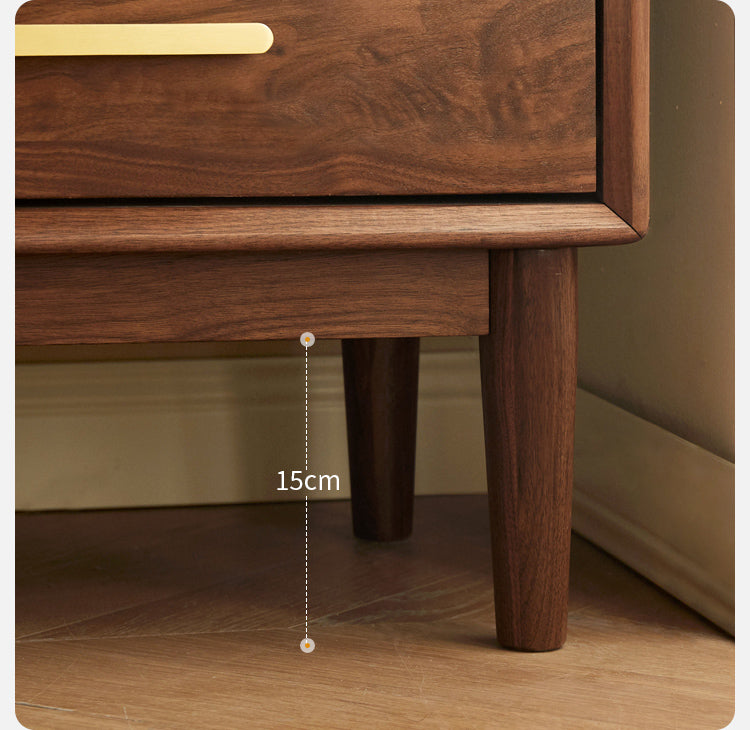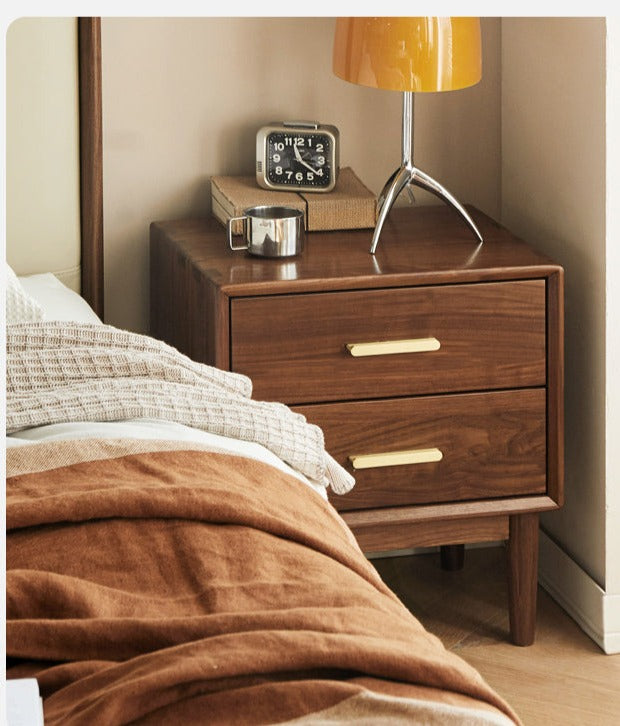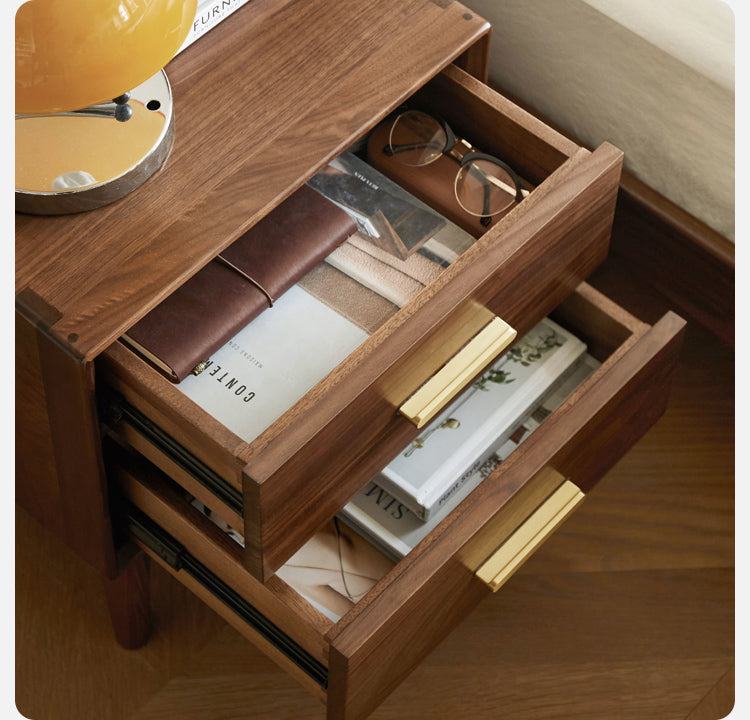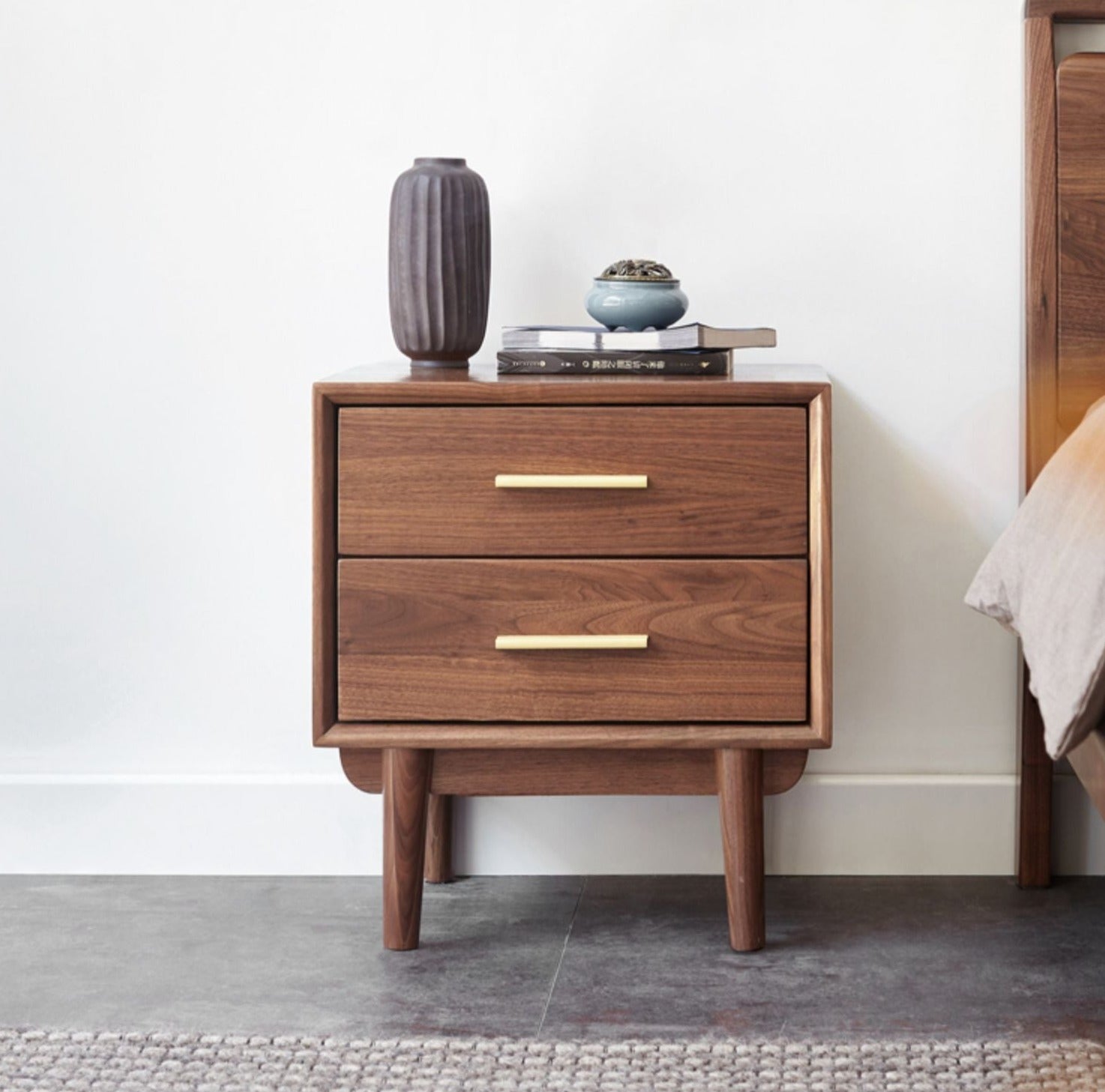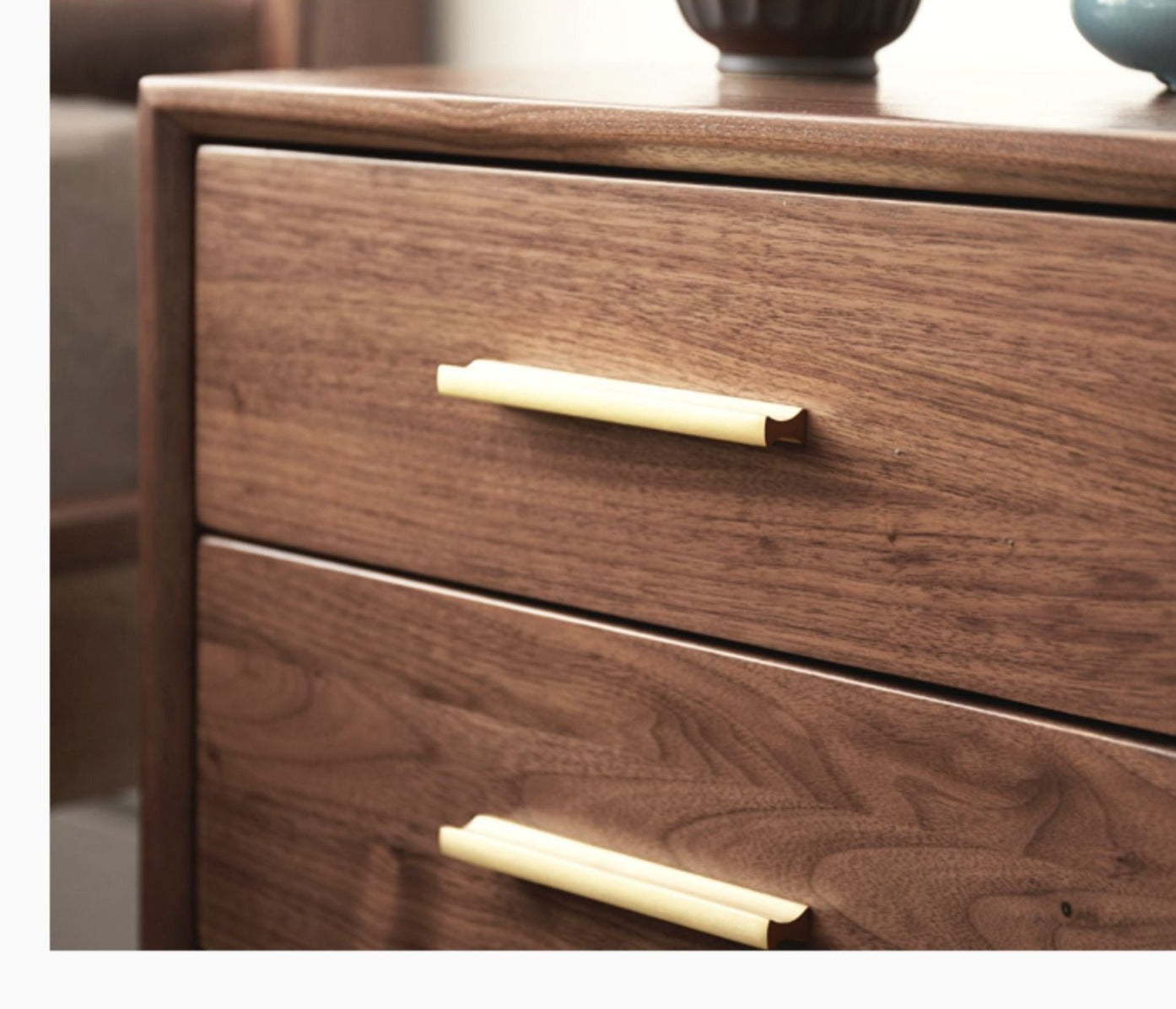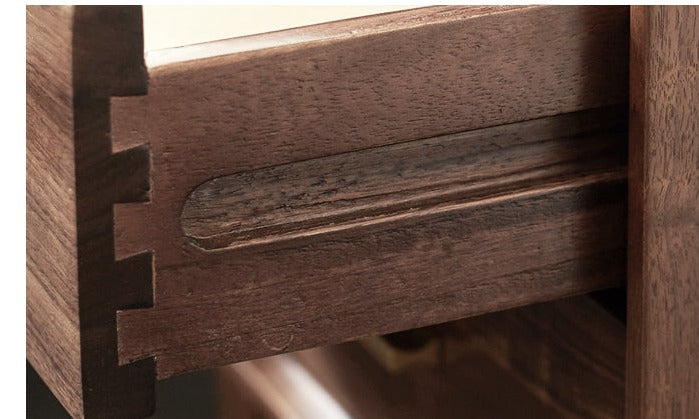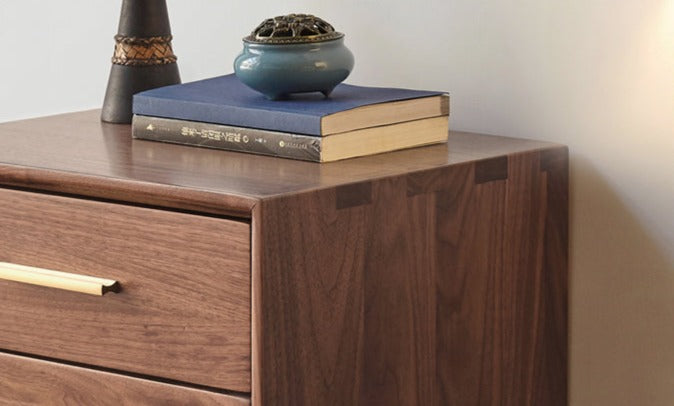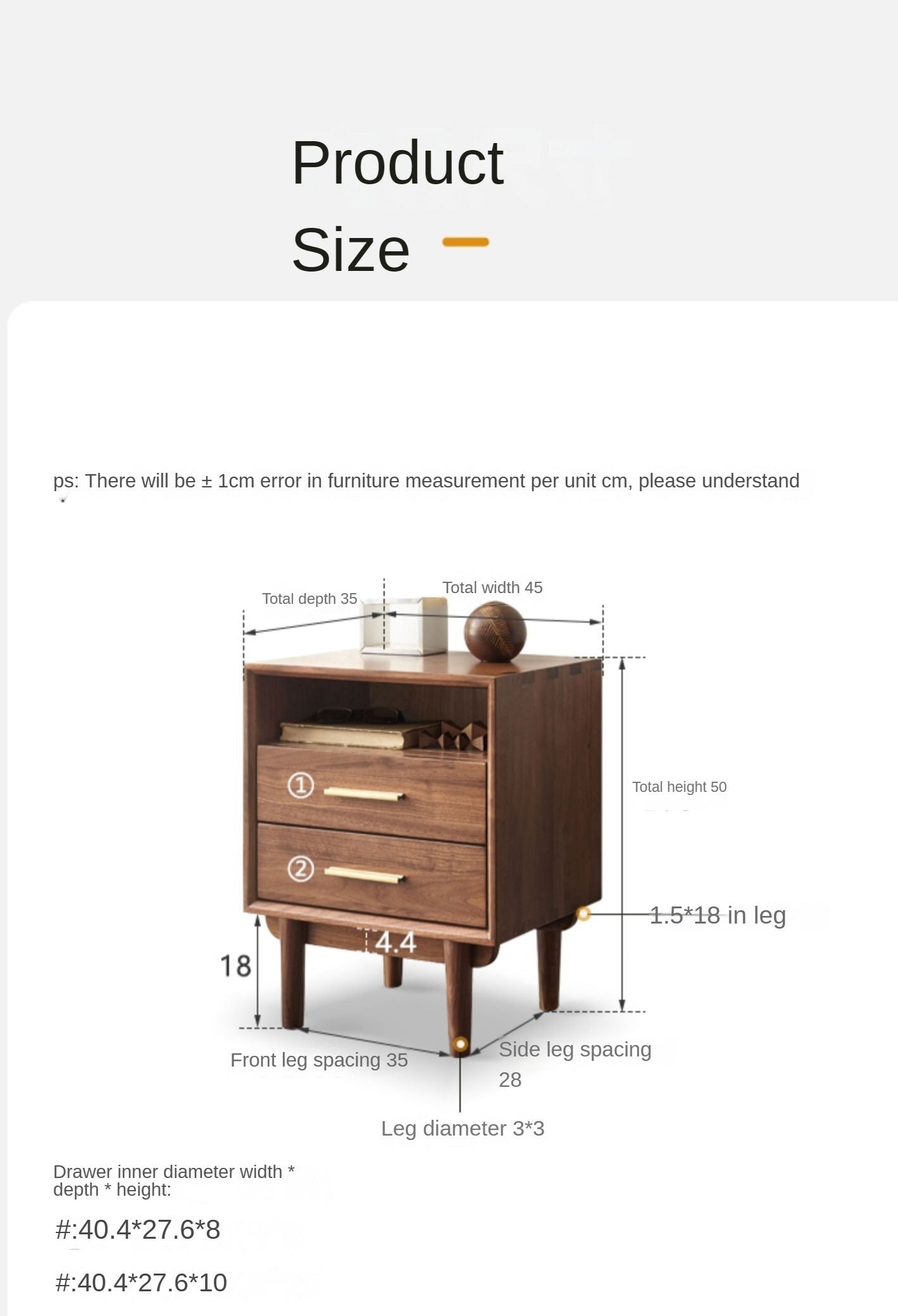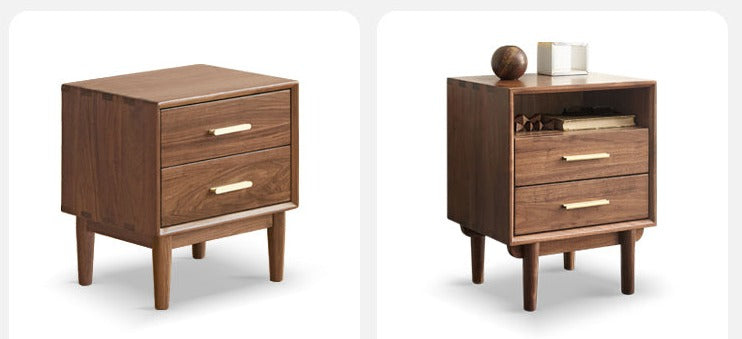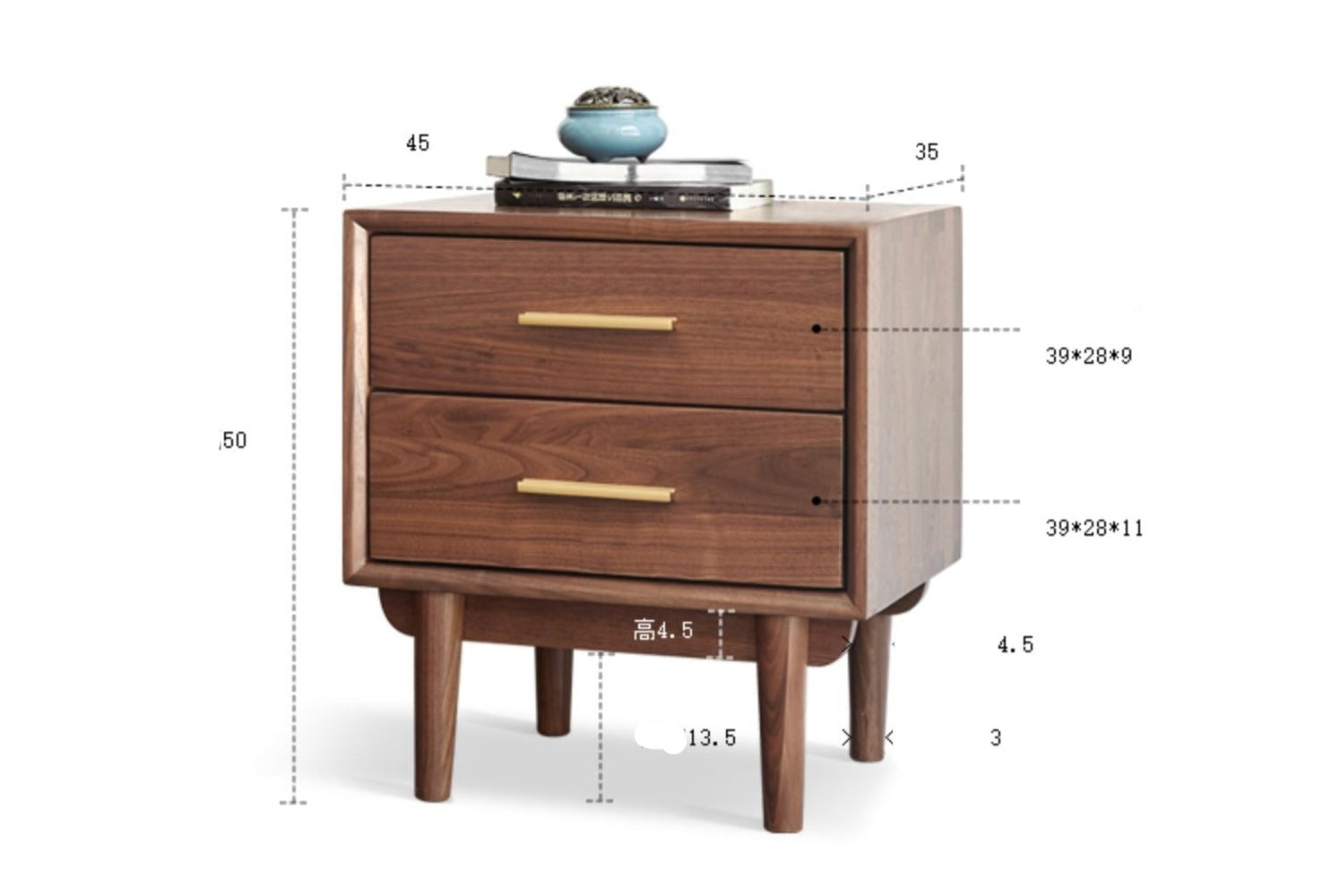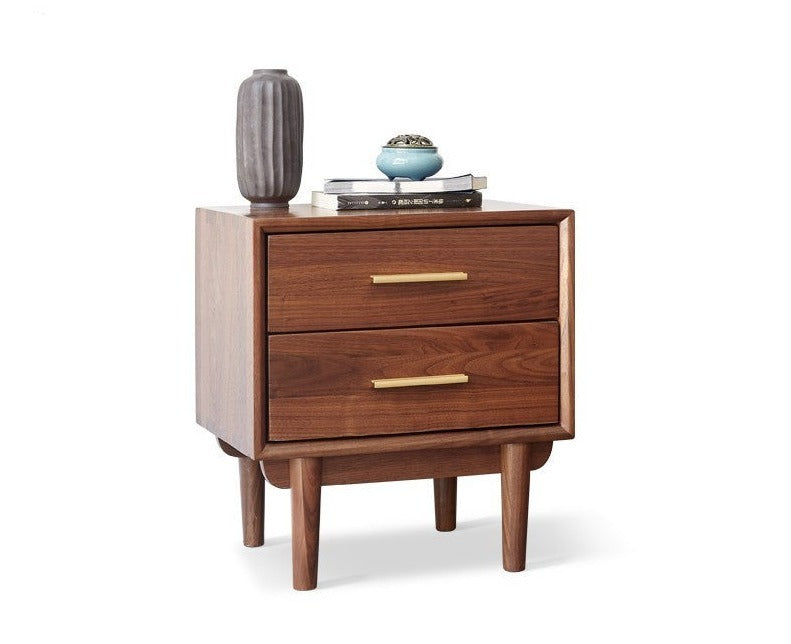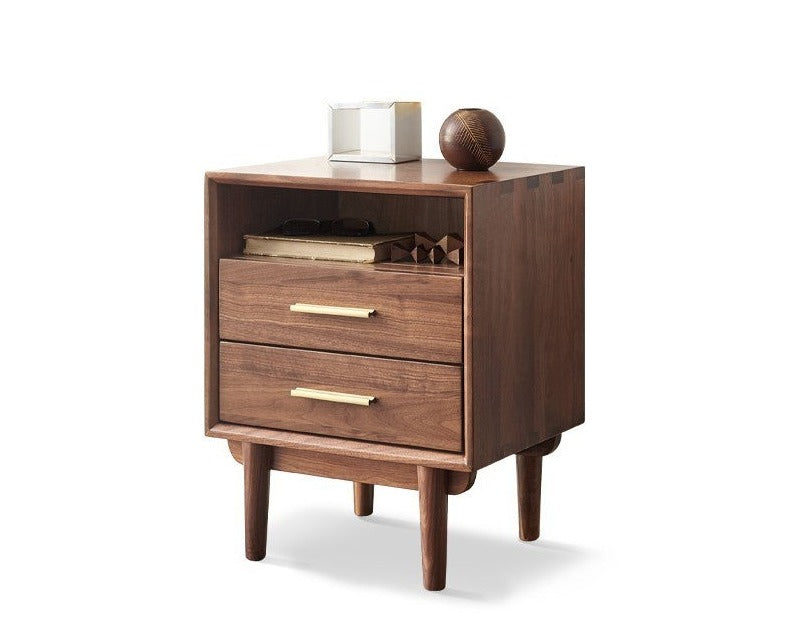 Nightstand Black Walnut solid wood"
---
Use a more simple modern design language to convey oriental sentiment and space power, walk between straight lines and curves, pay equal attention to traditional classics and modern fashion, be comfortable and free, calm and calm, and let the soul travel to the depths with the elegant feelings revealed from the bones

Stable but not heavy, full of comfort and relaxation
Throw away the redundant, break the dull atmosphere with clean and neat lines,
Elevate the style of the living room with some metallic elements.

Gradient round legs lined with cornice-style horizontal length
While the structure is more stable, it adds a bit of oriental design beauty.

bedside dream guardian
Classic double drawer, sufficient storage, orderly storage before going to bed, sleep soundly

There is also a double drawer + a compartment for orderly storage
More commonly used books and tablets can be placed on the upper compartment (inner height 11cm),
Easy to hold and avoid the risk of water glass spilling;
The double drawer can be used to store some trivial objects.

North American Black Walnut: precious wood species, FSC®-certified.

Depending on the light and time, the core material's hue can range from reddish brown to dark brown.
Only wood with really deep colours, like black walnut, will have a golden shine.
Black walnut has an uneven texture and distinctive black-gray lines that are caused by the significant temperature difference between day and night in the Appalachian Mountains and the severe winter.
There are six different types of grains in black walnut: wavy, mountain, straight, golden birdpecking, and water drop.
It is challenging to have two different types of grains in one type of wood.
The whole product is made up of 100% pure solid wood, -without any artificial boards, -without veneer, -without spliced ​​boards, all natural.
finished with our nourishing natural vegetable wood wax oilbotanical formula, from soybean oil,which protects the timbers and reveals it's natural texture.
the texture of black walnut there are many infiltrating bodies in the catheter, which is very easy to absorb wood wax oil.
After painting it feels silky and smooth, and the texture of the wood cell catheter can be thouched.
the surface is shiny and more precious.
Our furniture is 100%FSC®-certified wood from forests that are responsibly managed to be environmentally sound and socially beneficial
By choosing FSC®-certified furniture, you are supporting responsible management of the world's forests.
An additional material is paulownia wood, which is used only for the inner panel of the drawer. (for some products)
Corrosion resistance, wear resistance, high temperature resistance, no deformation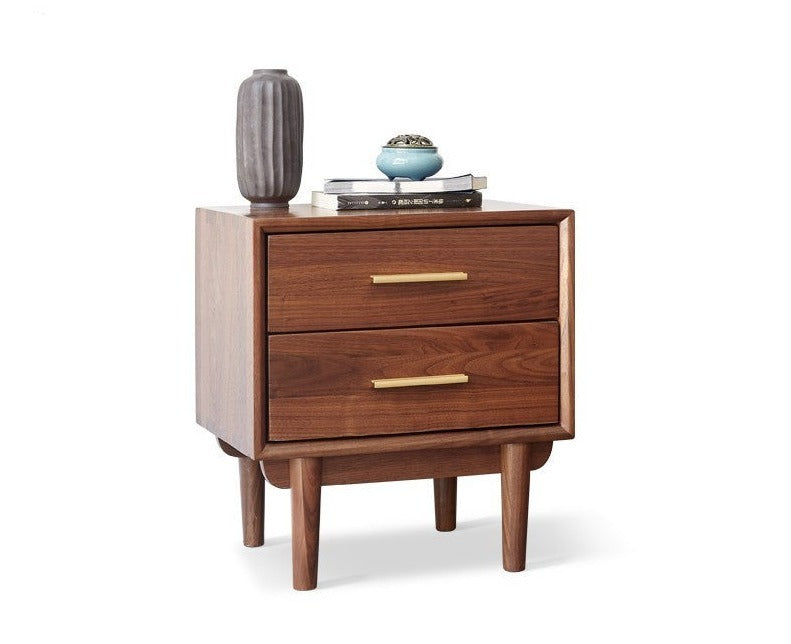 Free shipping 5-6 weeks , Free return


The whole product is made up of 100% pure solid wood,- without any artificial boards, veneer, spliced boards, MDF, particle board, all natural
100% pure solid wood
simple and natural, healthy and environmentally friendly, stable and durable.
This product has no reviews yet.