FOR USA CUSTOMERS, WE RECOMMEND PURCHASING BEDS WITH A MATTRESS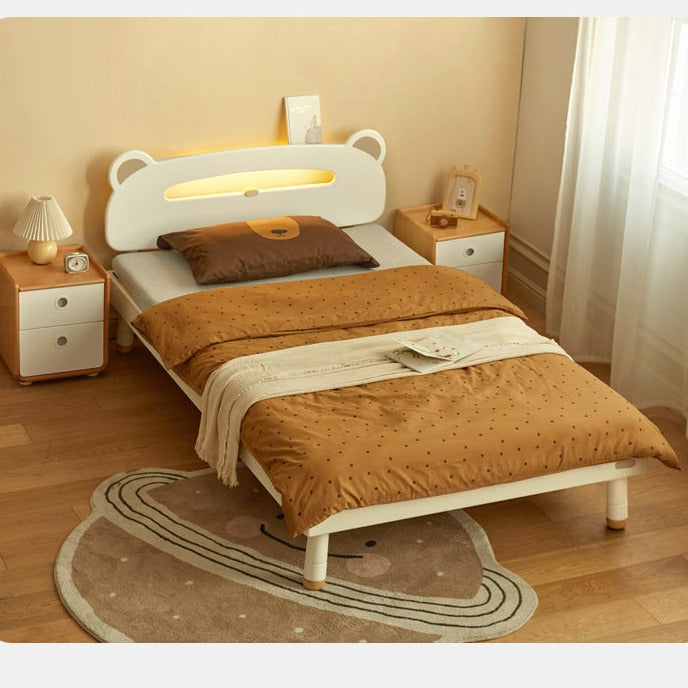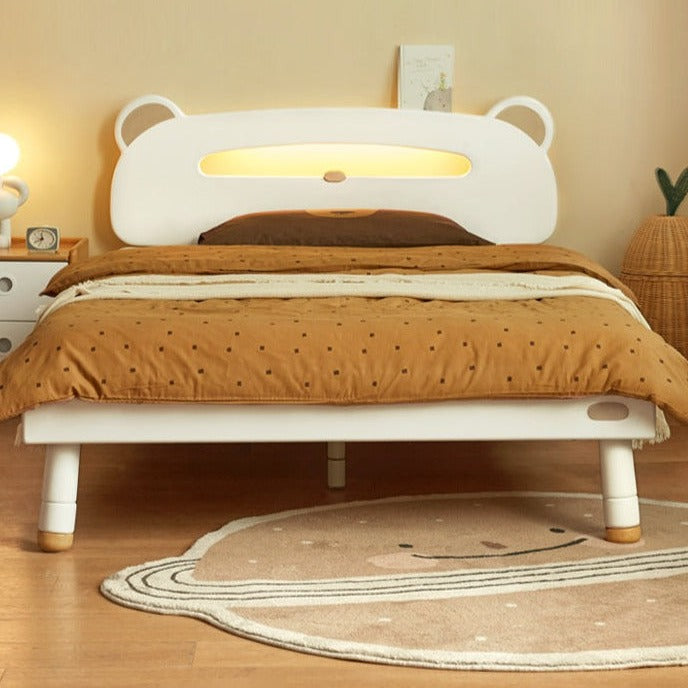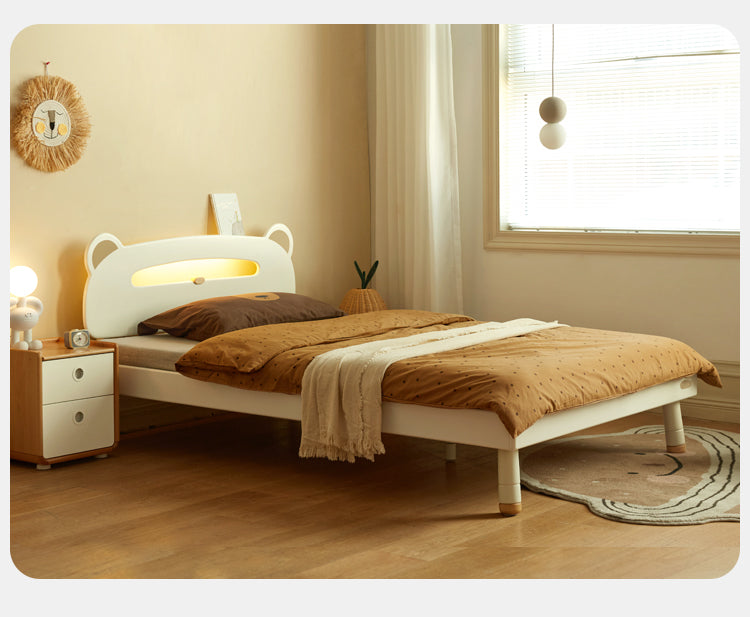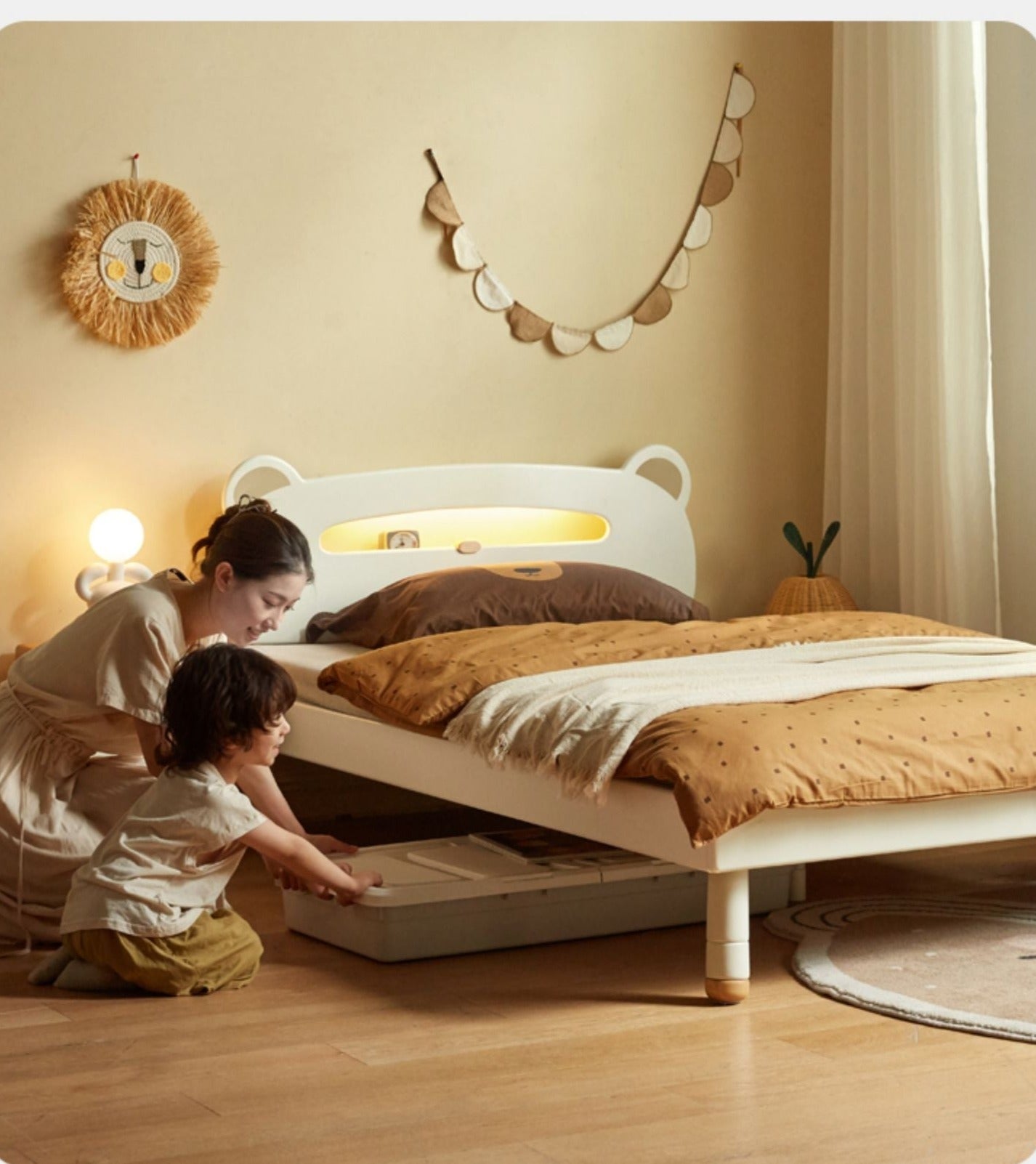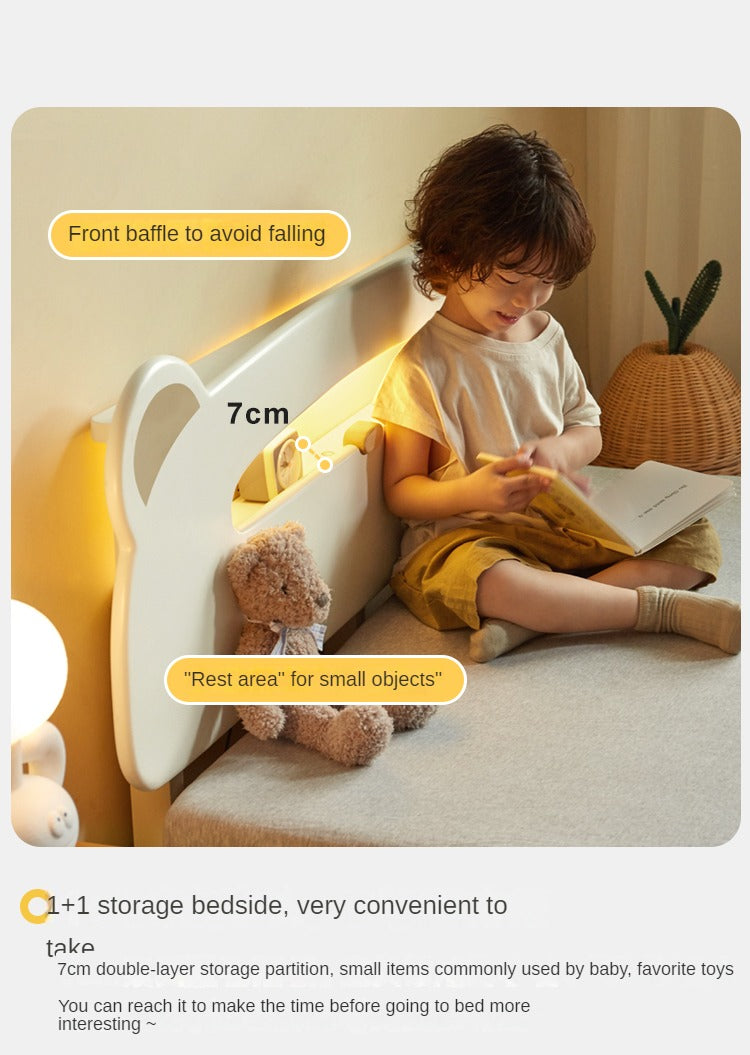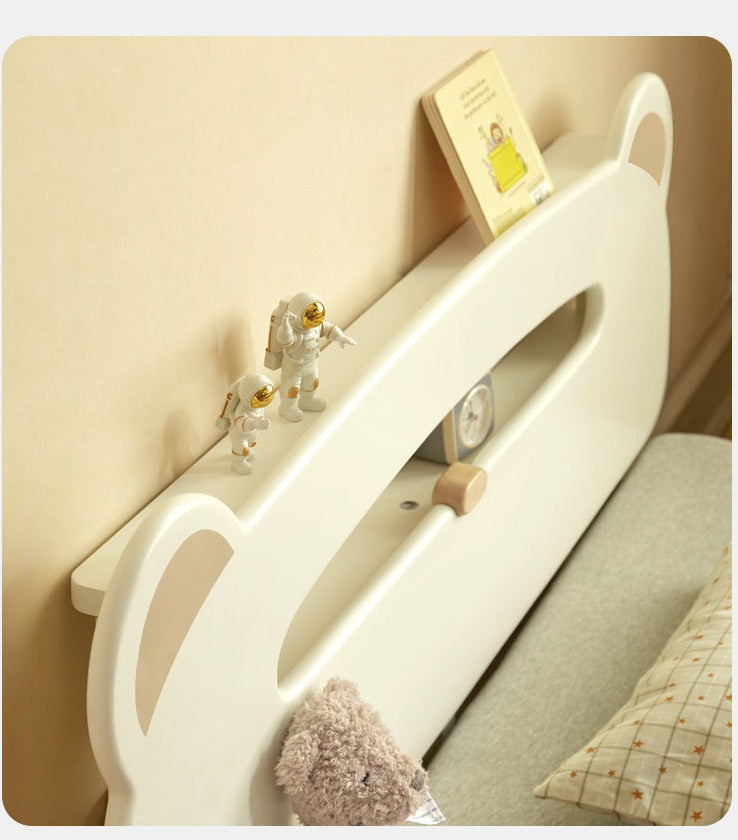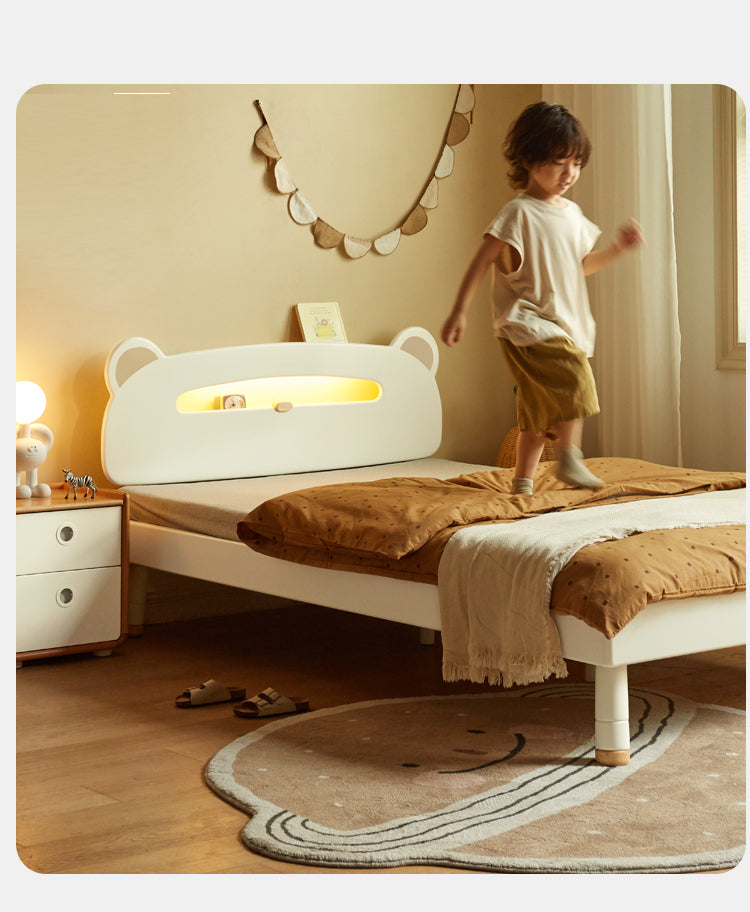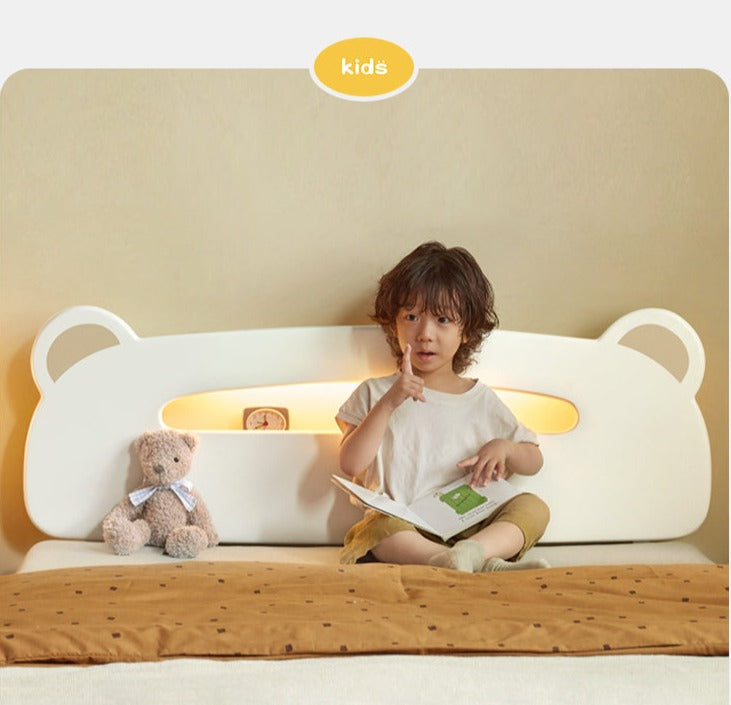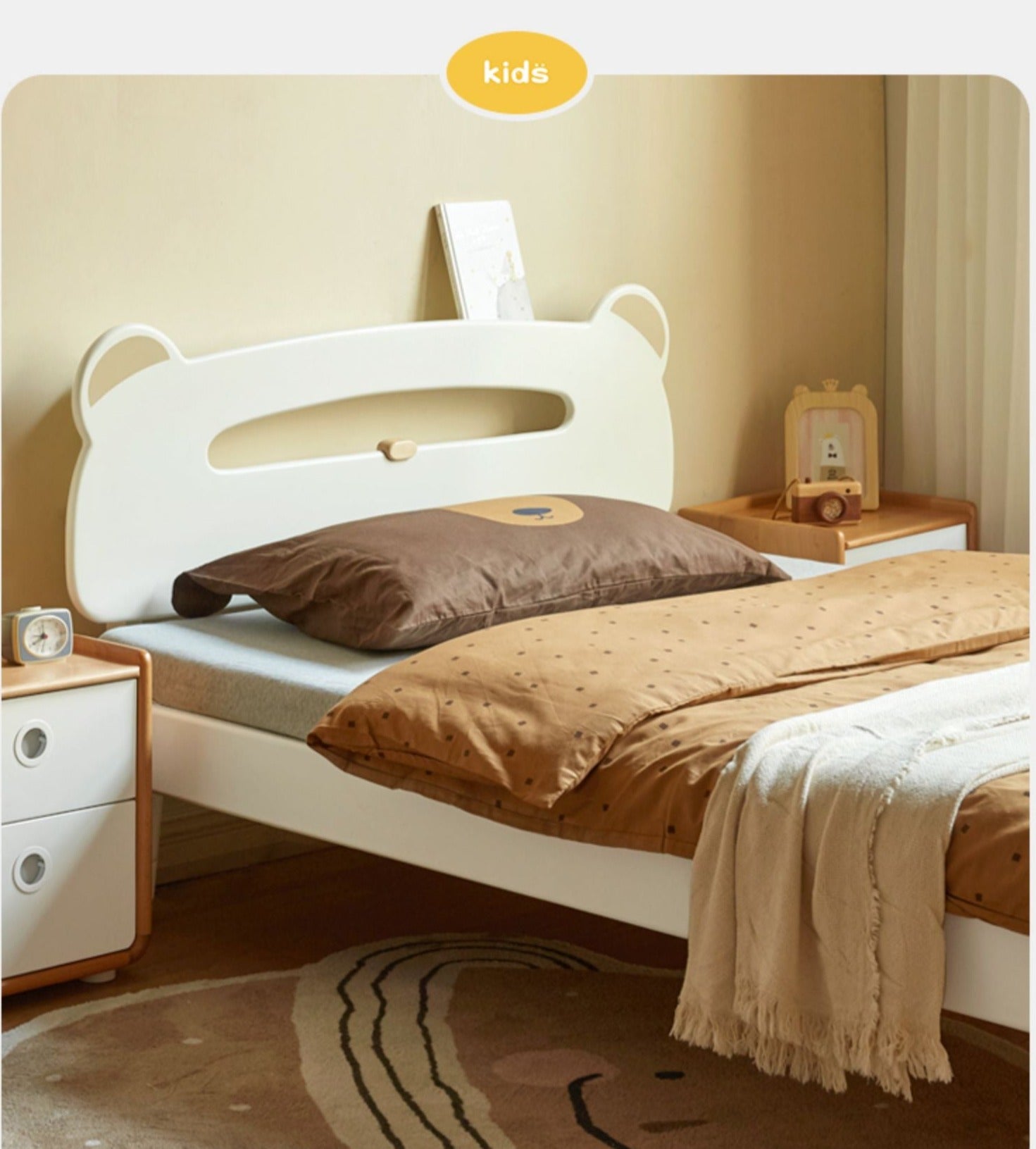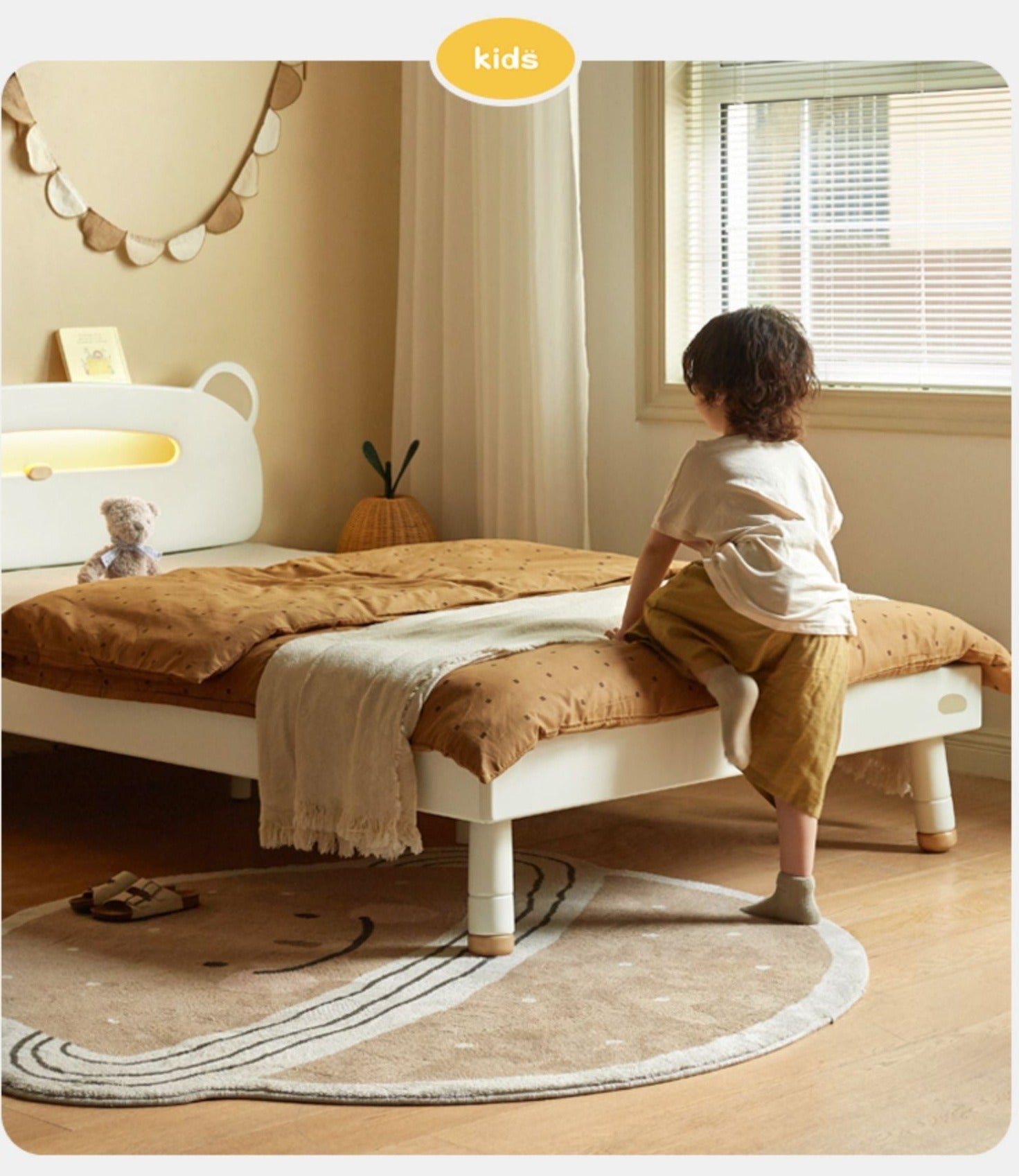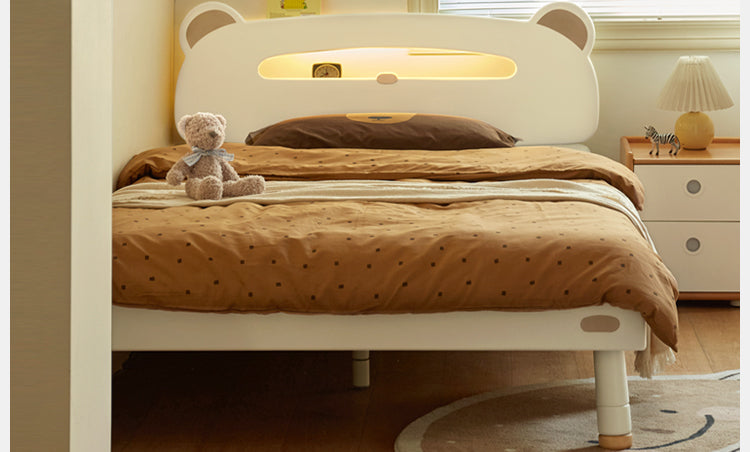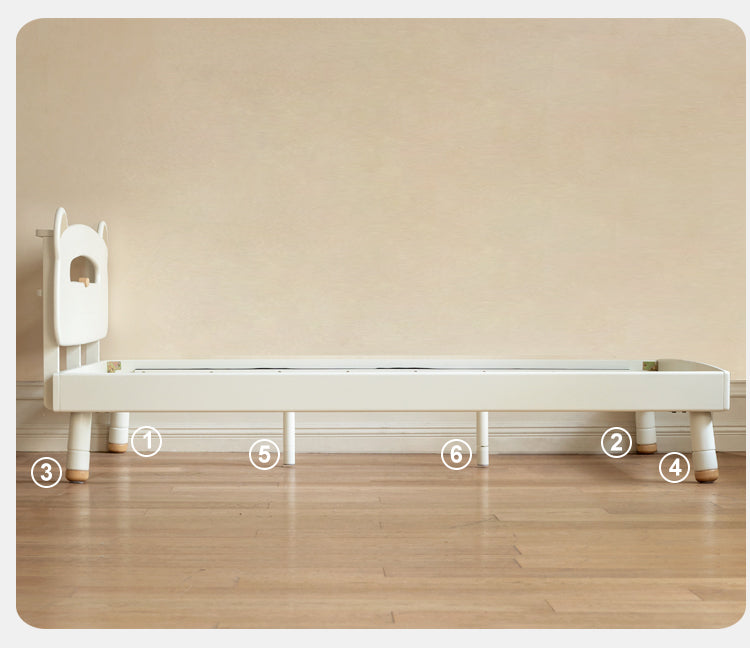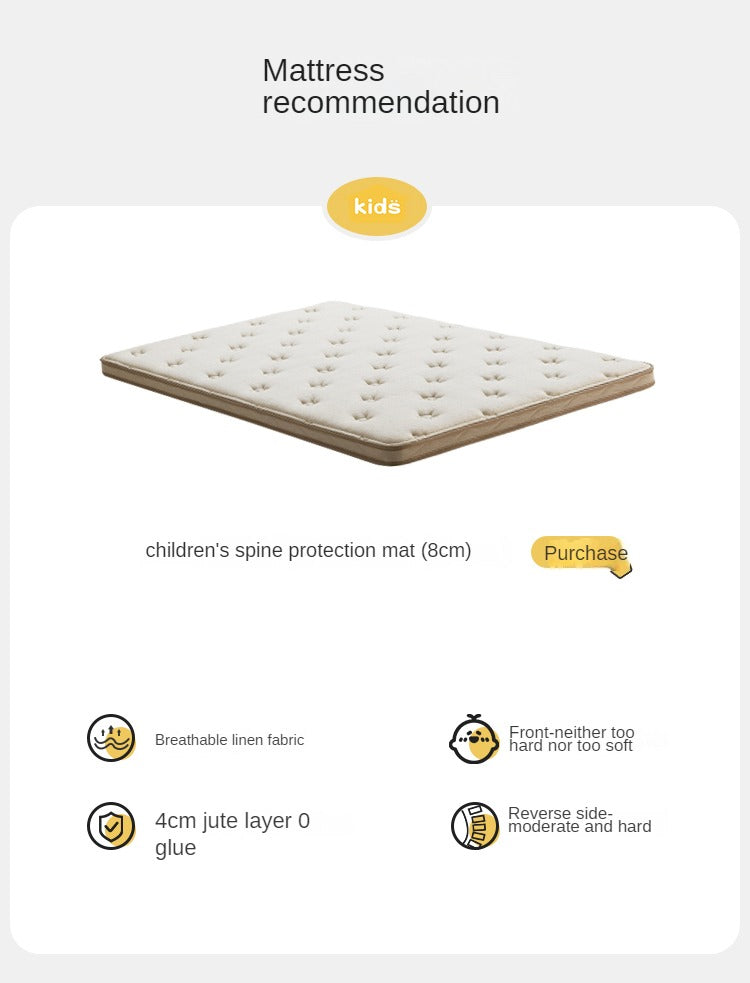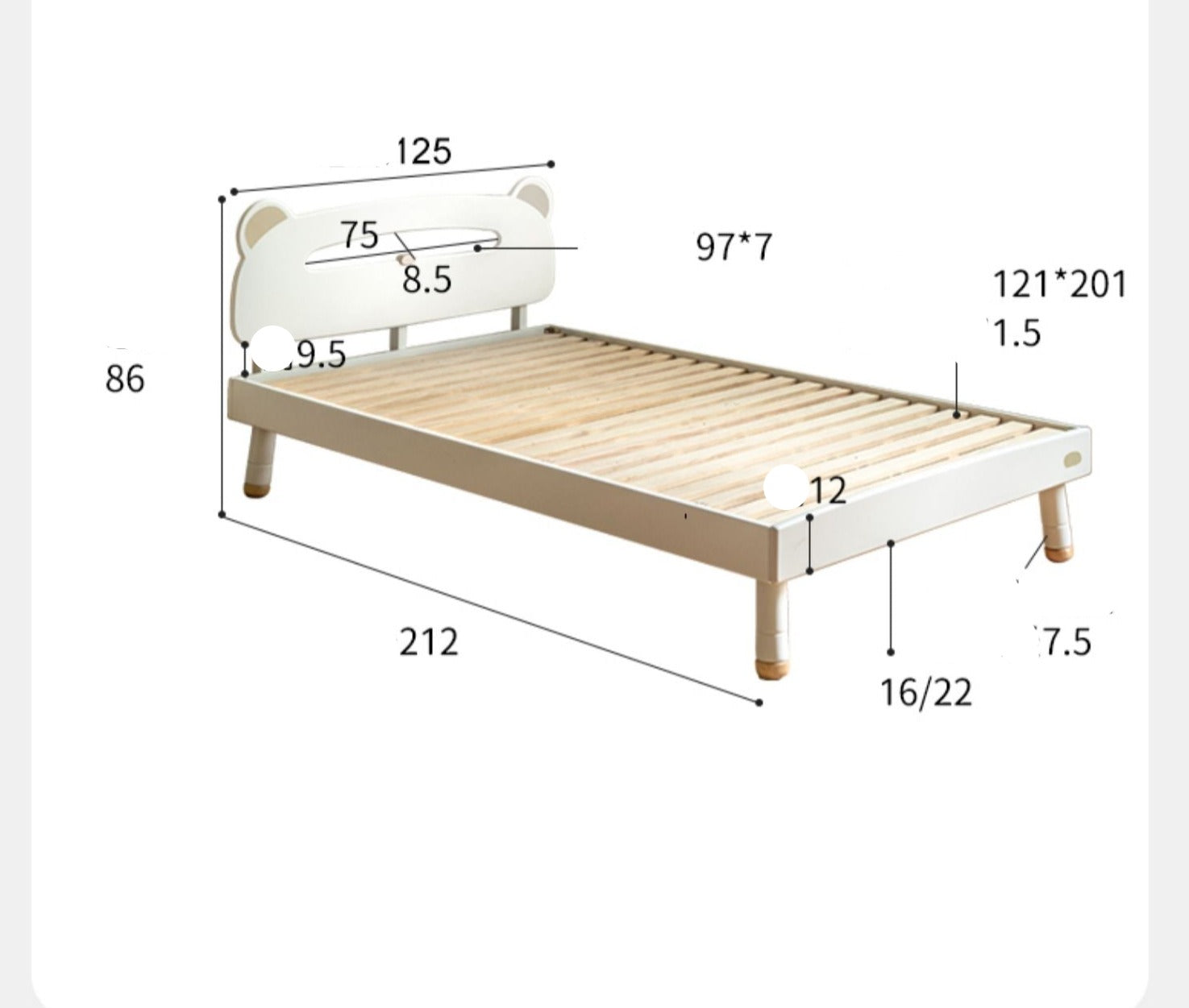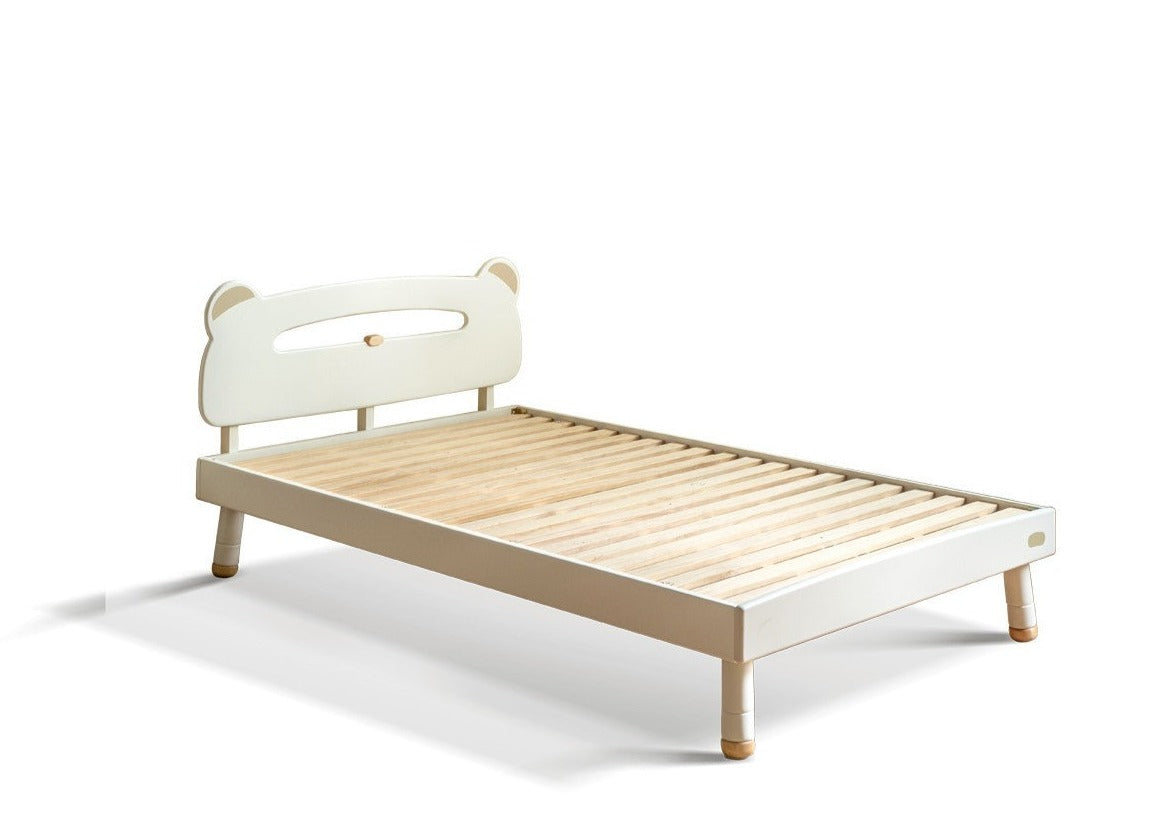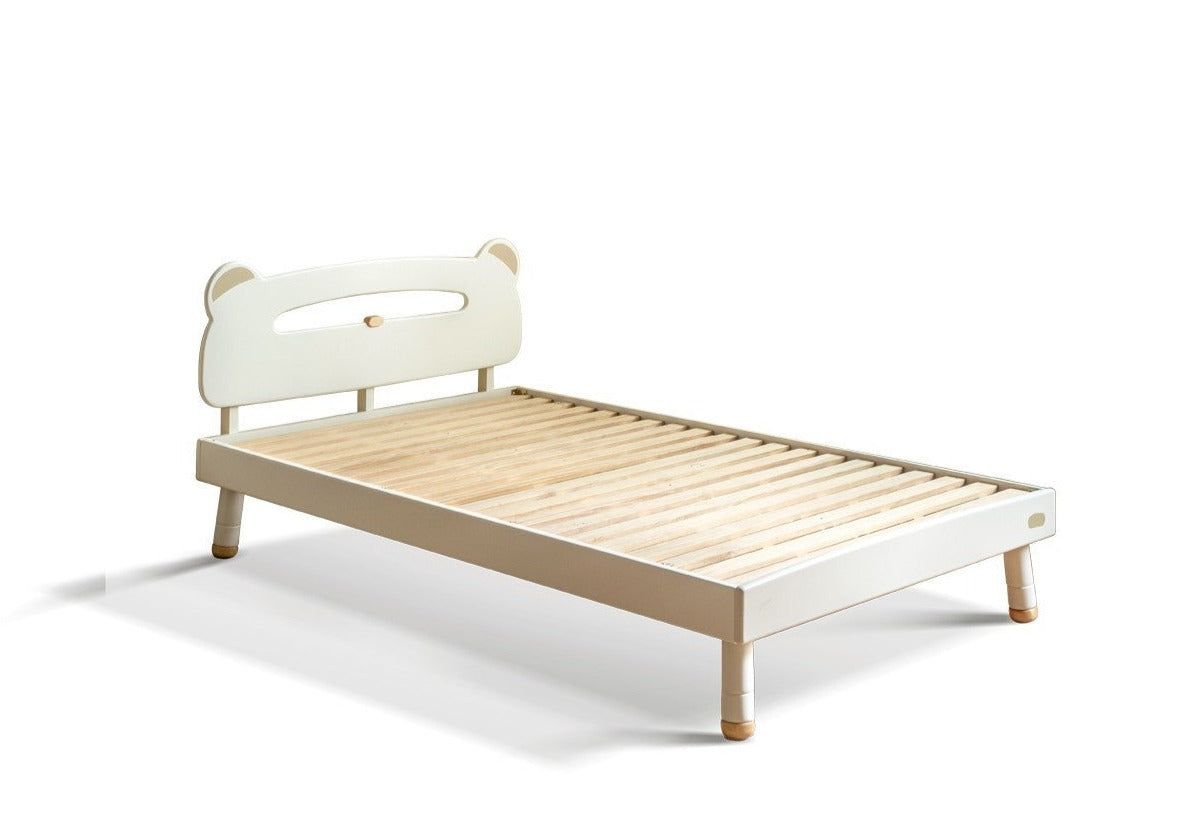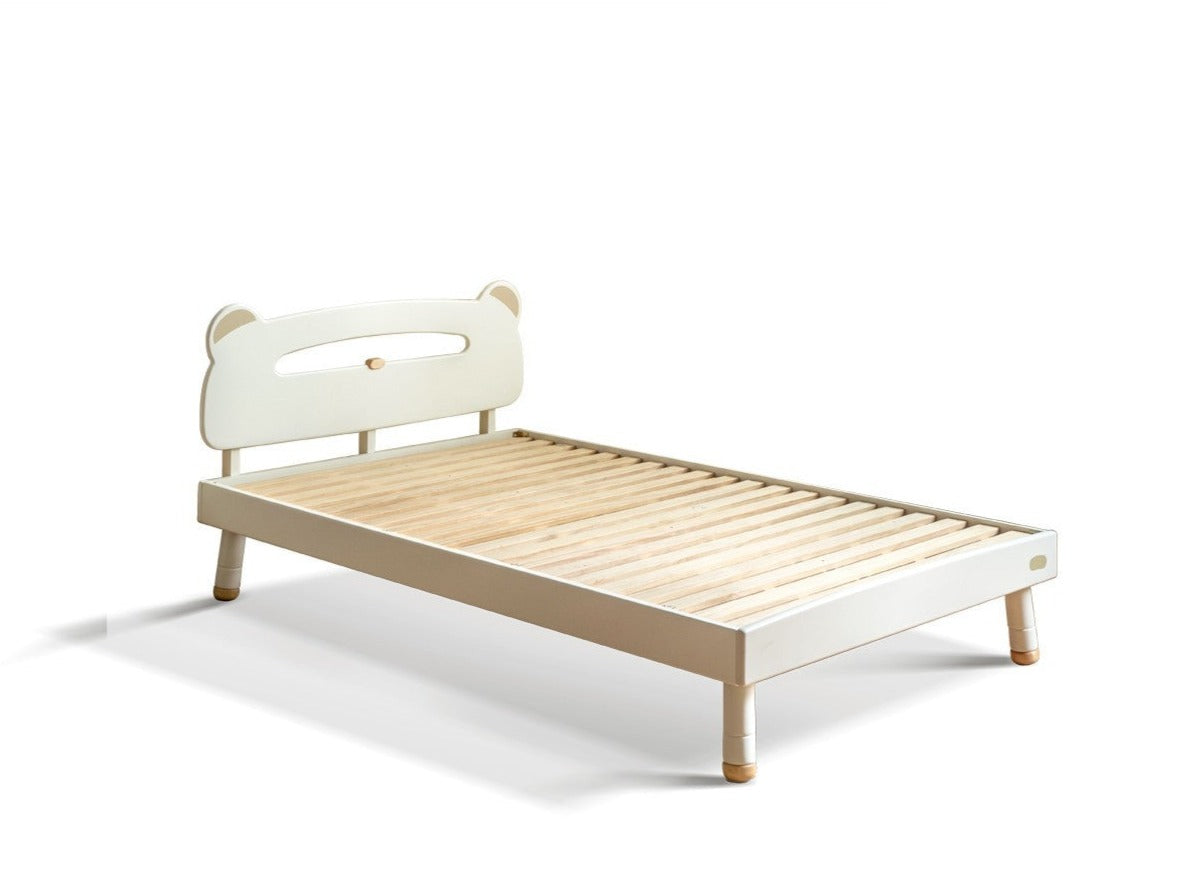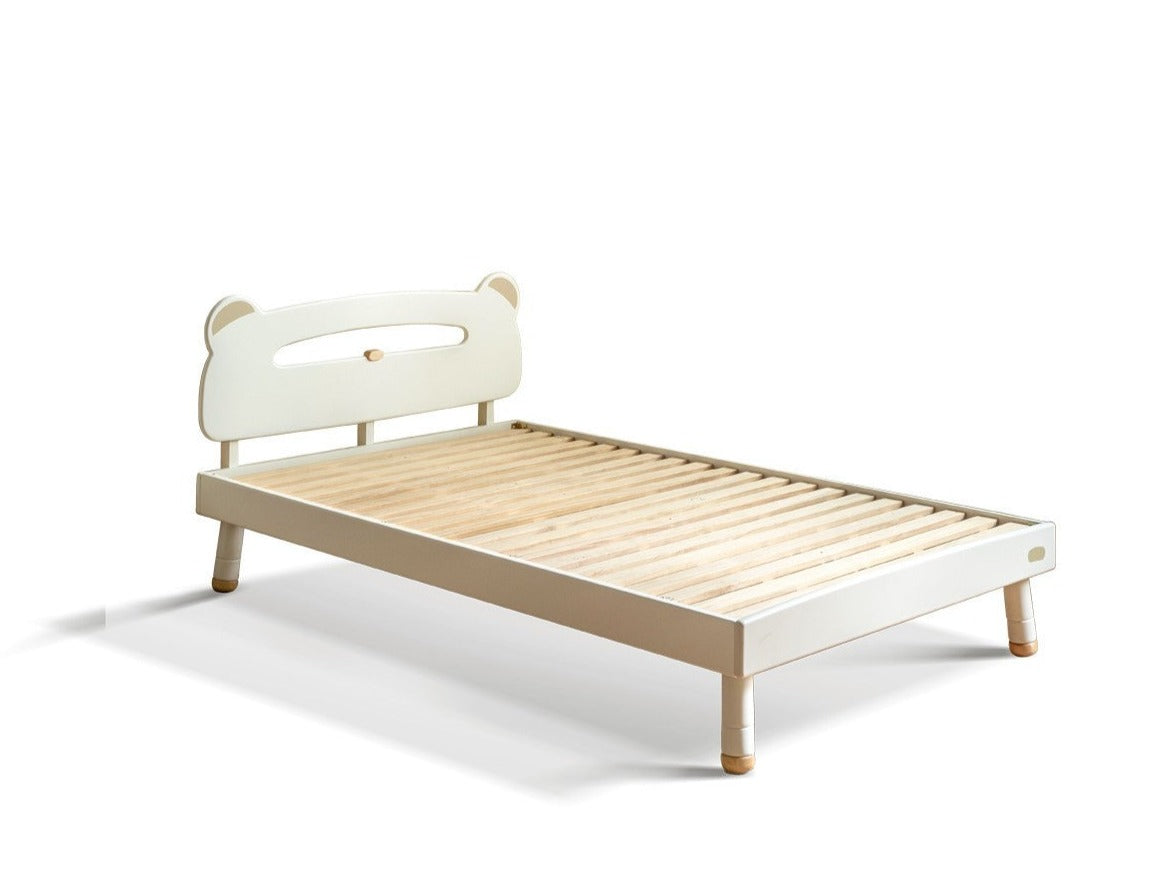 Little White Bear kids Bed poplar solid wood"
---
It's dark, the night lights are on
The warm yellow lights drive away the naughty night elves, and I follow this light into the galaxy
sleep with the stars~

Milky and super healing white bear bed, you won't get tired of sleeping until you are an adult!

Cream bear bed, a good partner for sleeping
Gentle creamy style + cute and cute shape, it is the degree that mothers will be moved when they see it, and it is the sweet dream of caring to protect the baby~

Soft light strip, baby's night guardian
There is a hidden switch behind the small nose, which turns on when you touch it. The warm yellow light is warm and not dazzling, and the baby can sleep boldly by himself.

7cm double-layer storage partition, baby's commonly used small things, favorite toys
It is within reach, making the time before going to bed more interesting~

Two levels of seat height adjustment, from small to large
The middle part of the bed legs is detachable. When the baby is small, use the low bed legs, and when the baby grows up, use the high bed legs. It is suitable for babies of different ages, and it is safer to climb up and down.

_____

The whole product is 100% pure solid wood, No artificial boards, no veneer, no finger joints, genuine goods at a fair price.
The main material is poplar imported from North America, with moderate hardness, not easy to mold, and good physical properties. Clear texture, fine texture,
3. The auxiliary material is paulownia wood, which is used for drawer box and back panel. (for some models) Corrosion resistance, wear resistance, high temperature resistance, no deformation, not easy to mold
paint: The original wood has undergone complicated manual color rubbing, the texture is clearer, and it presents a rich teak color, and then the clean-scented paint is use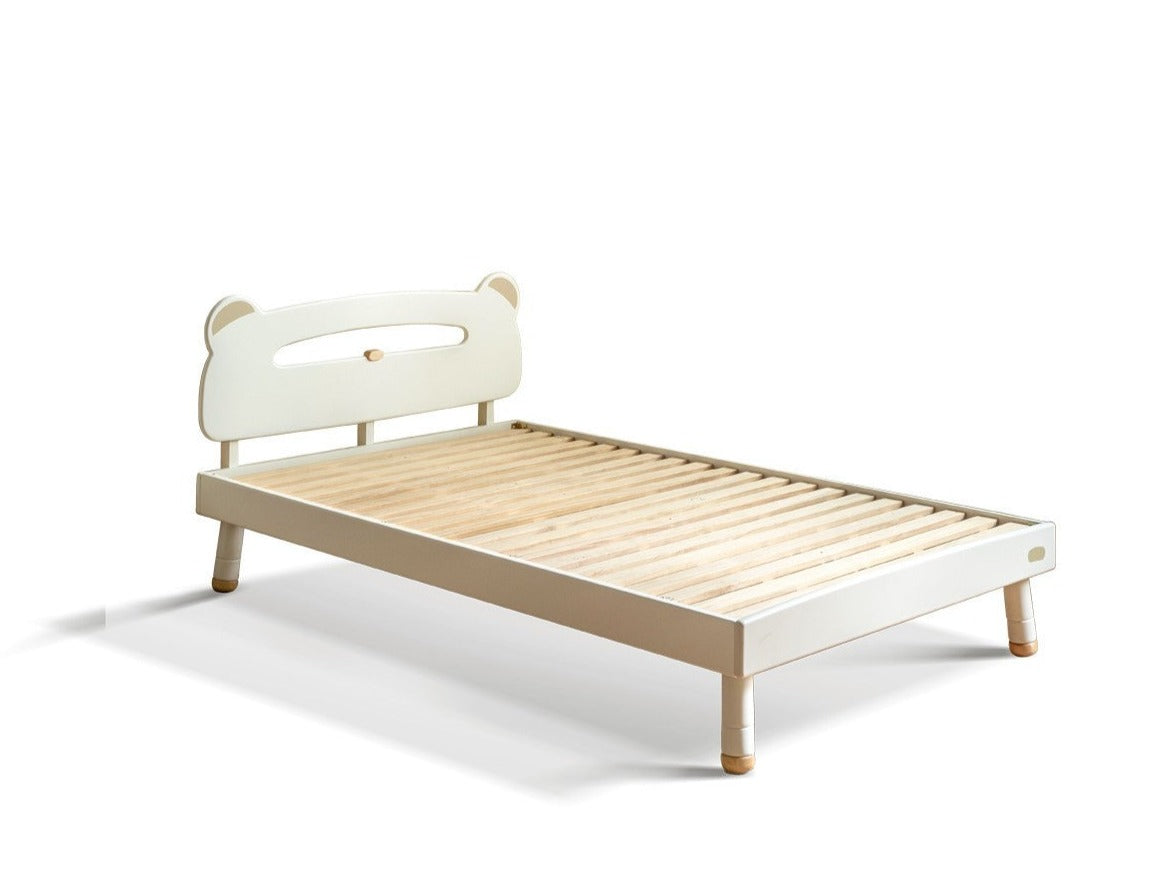 Free shipping 5-6 weeks , Free return
FOR USA CUSTOMERS, WE RECOMMEND PURCHASING BEDS WITH A MATTRESS
View all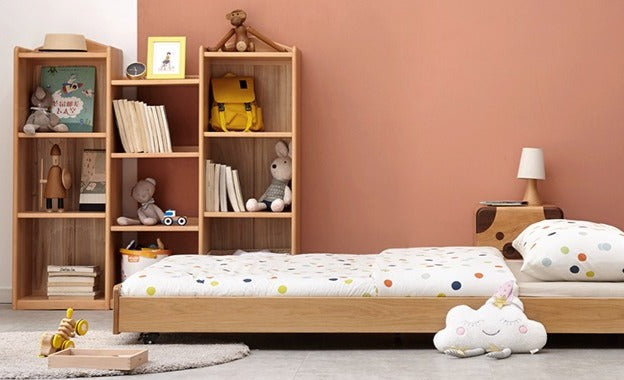 The whole product is made up of 100% pure solid wood,- without any artificial boards, veneer, spliced boards, MDF, particle board, all natural
100% pure solid wood
Refuse wood-based panels to avoid glue pollution, Refuse to cover up shoddy goods. For children, it is naturally healthier
This product has no reviews yet.