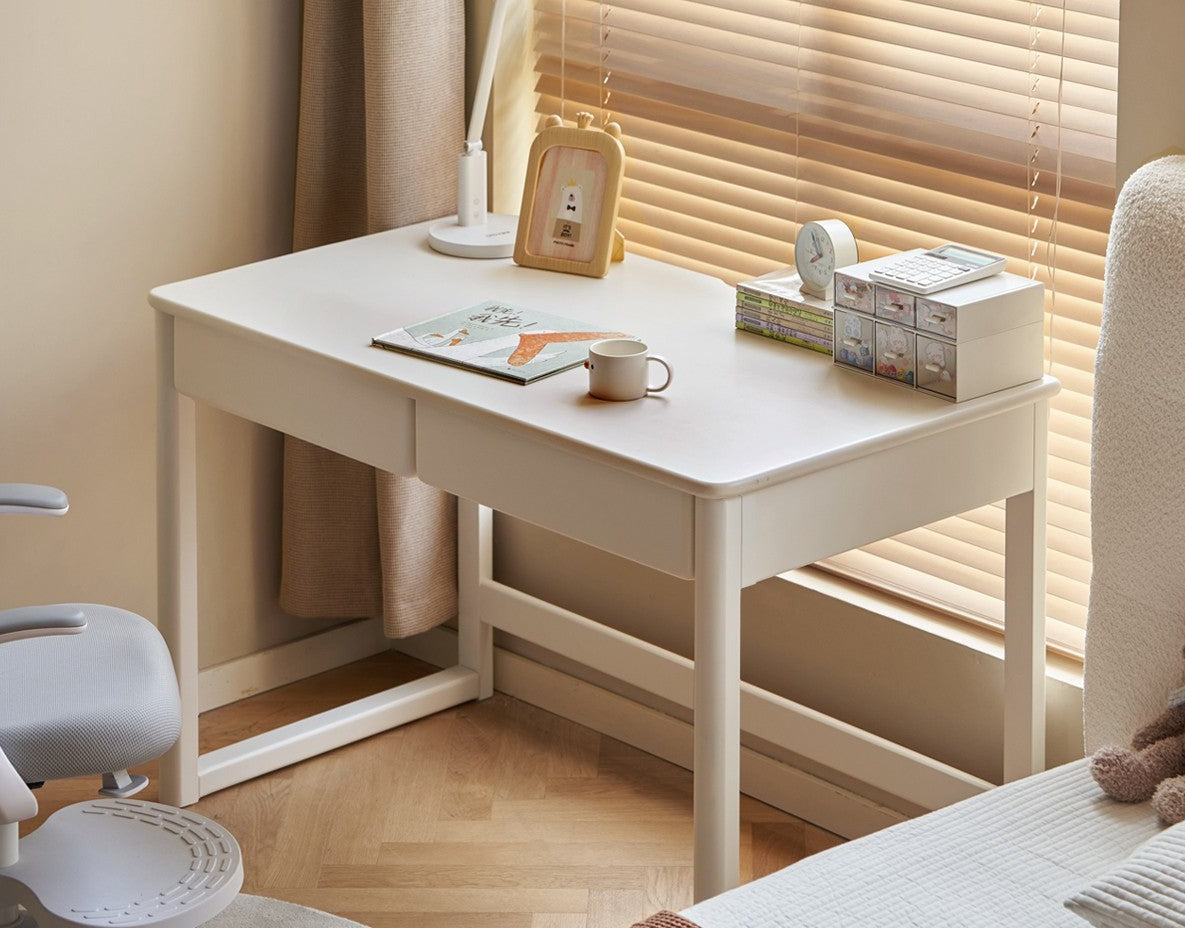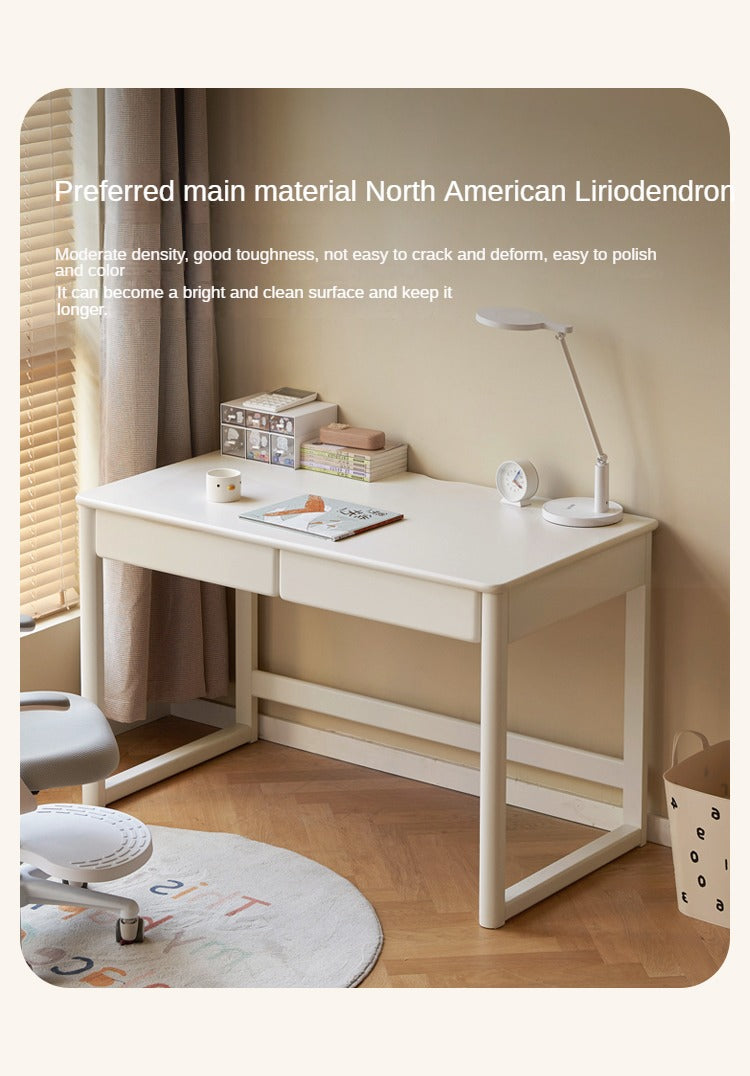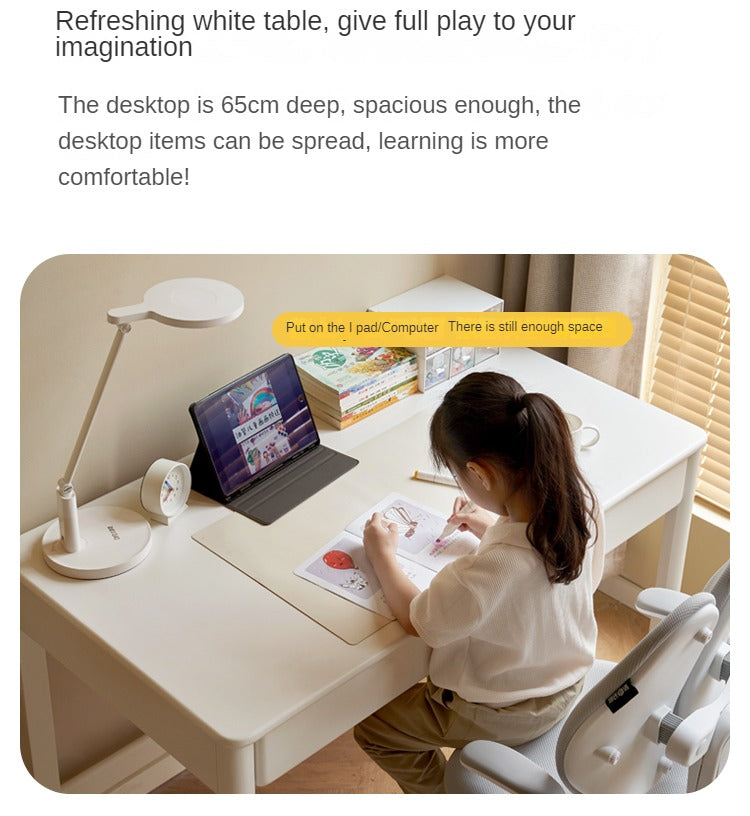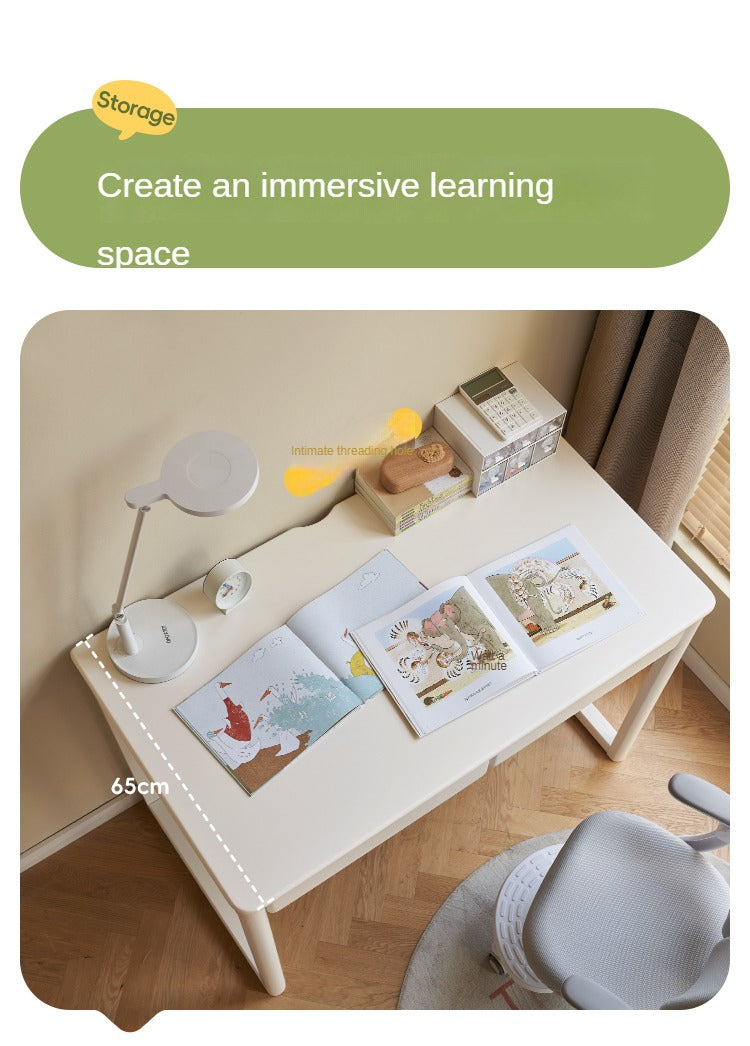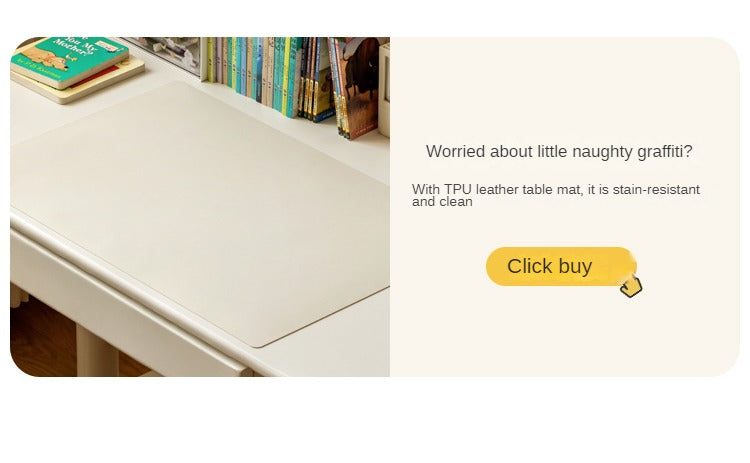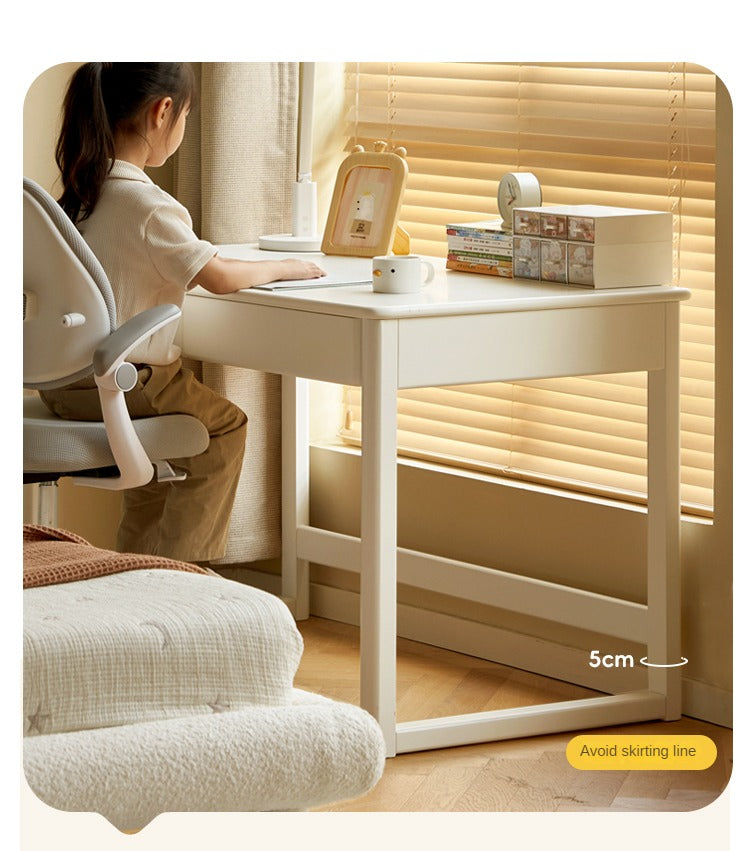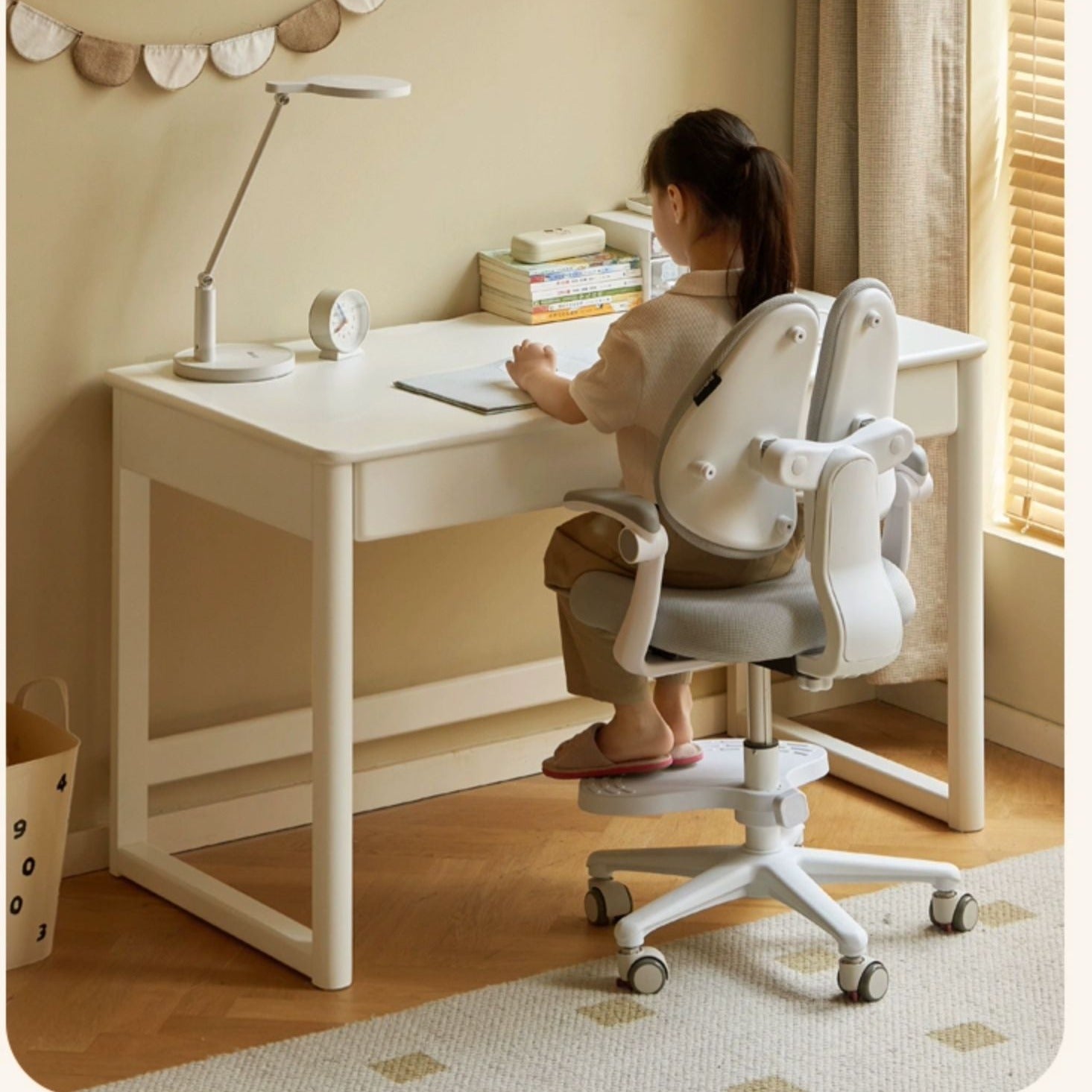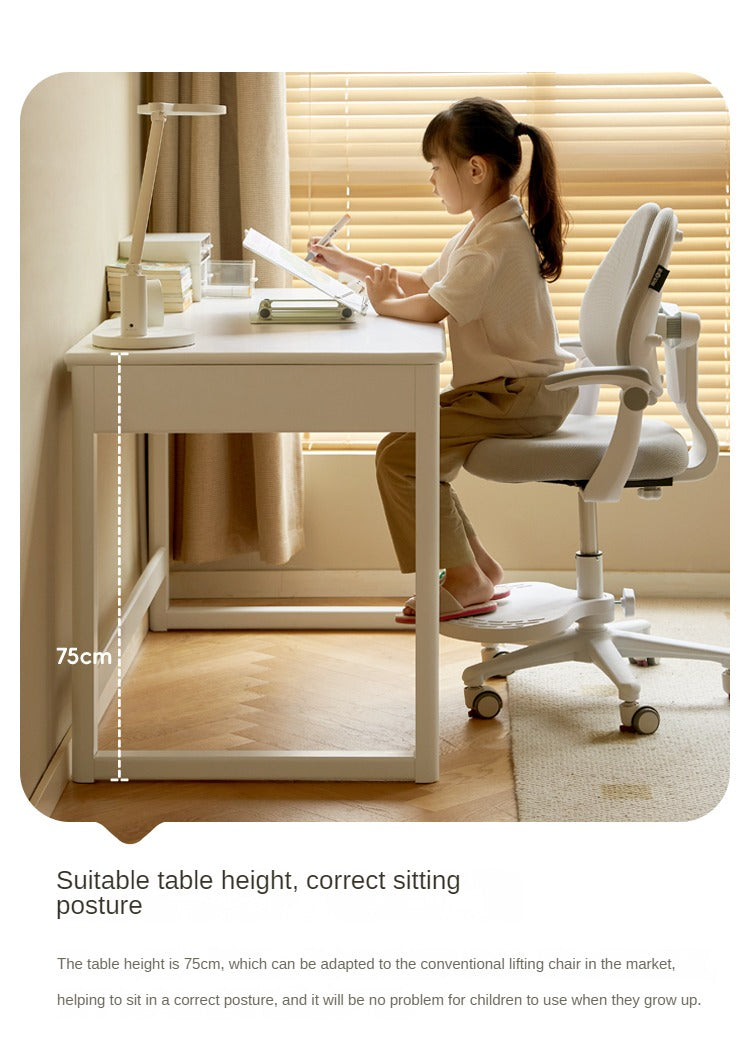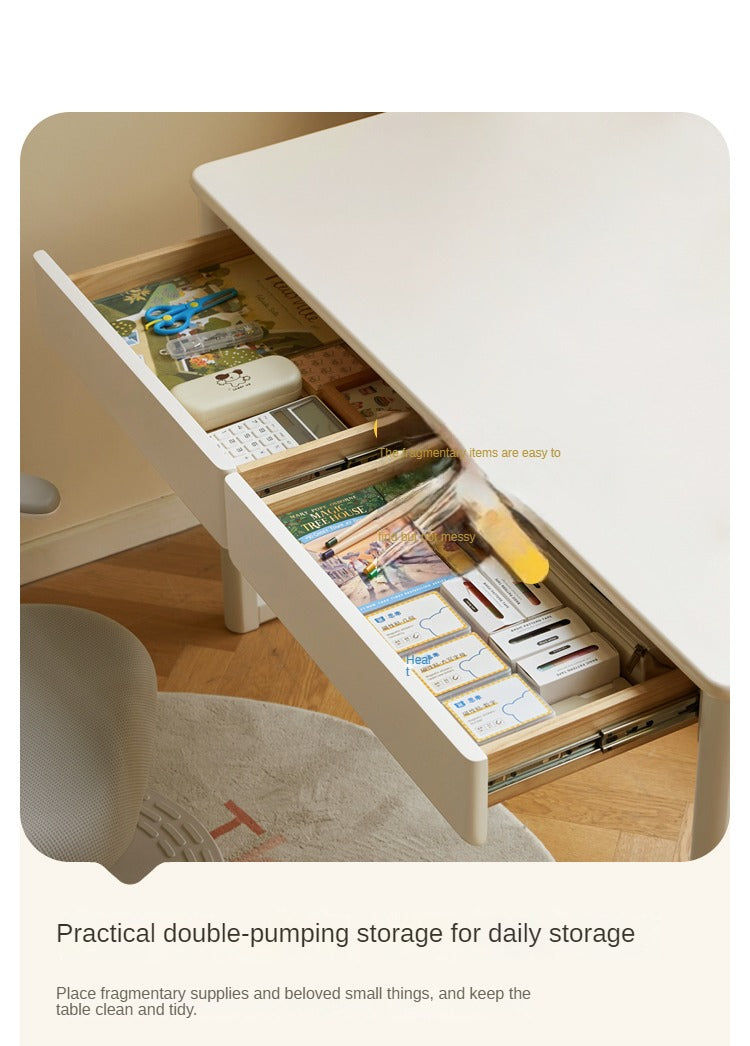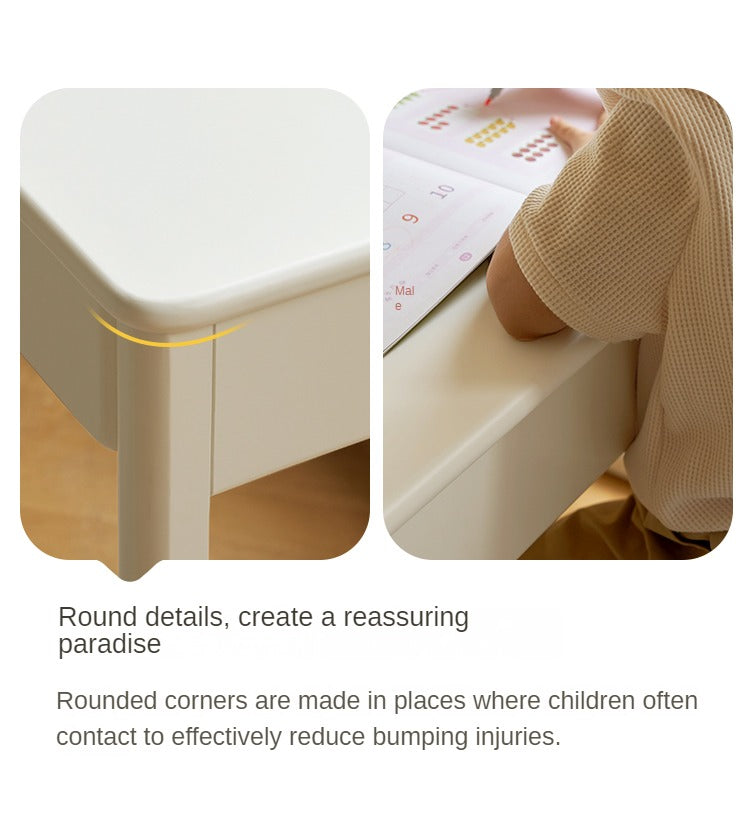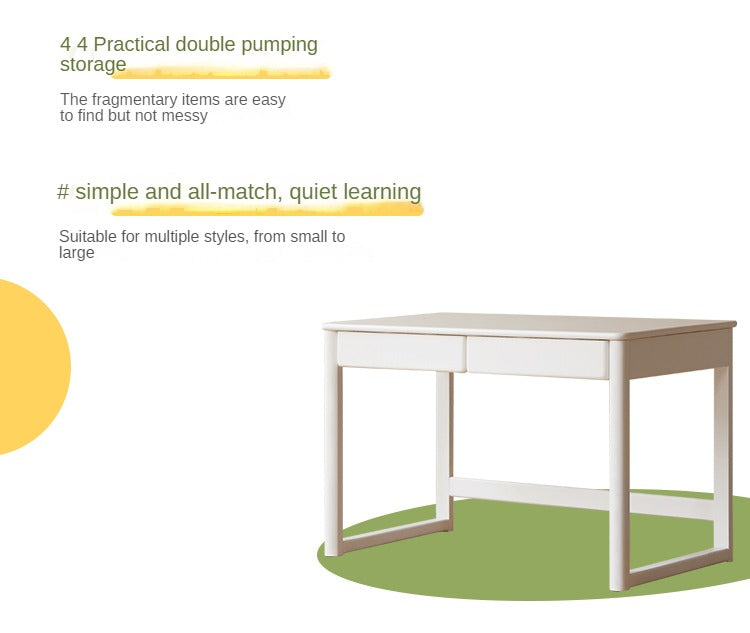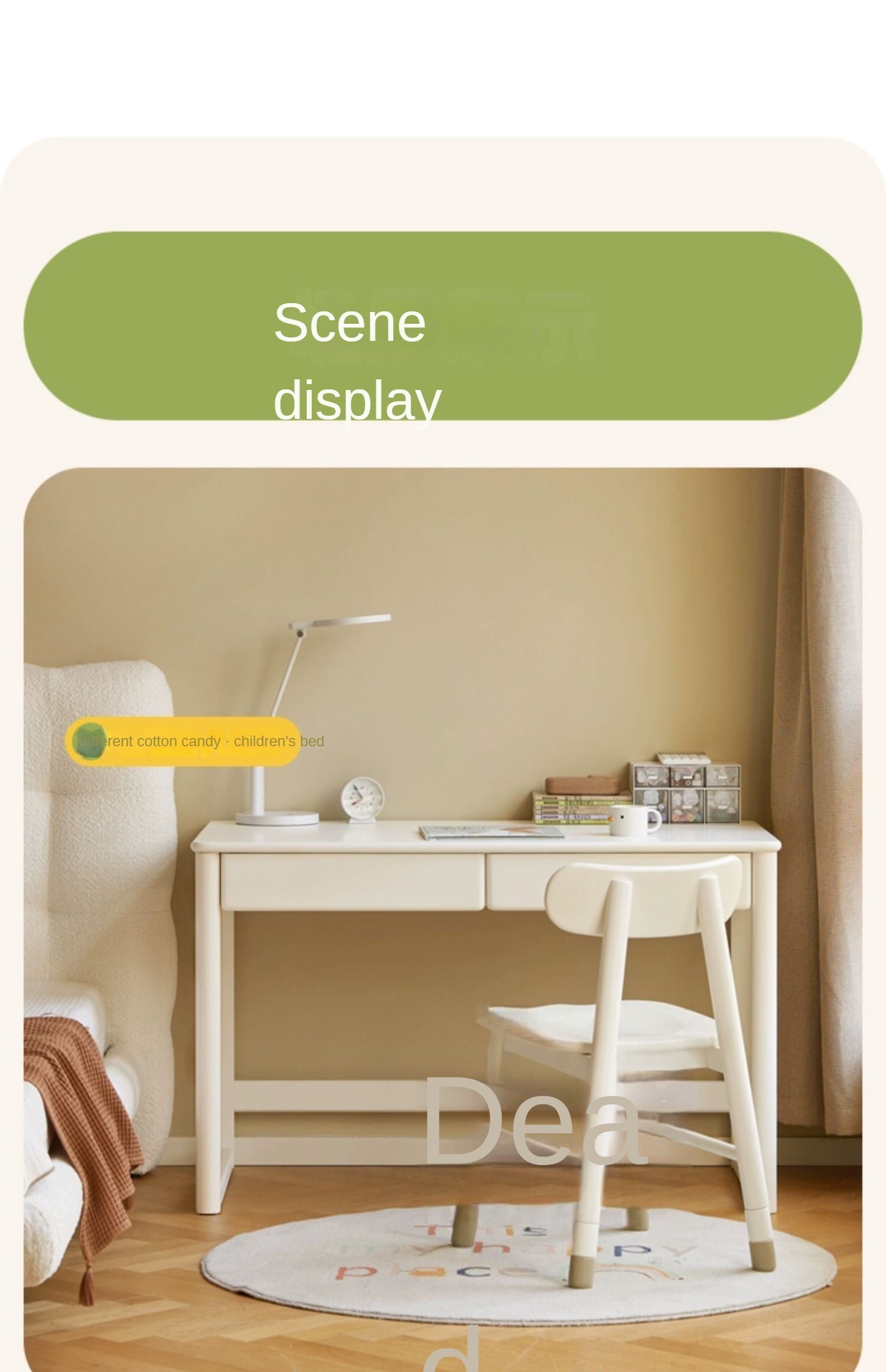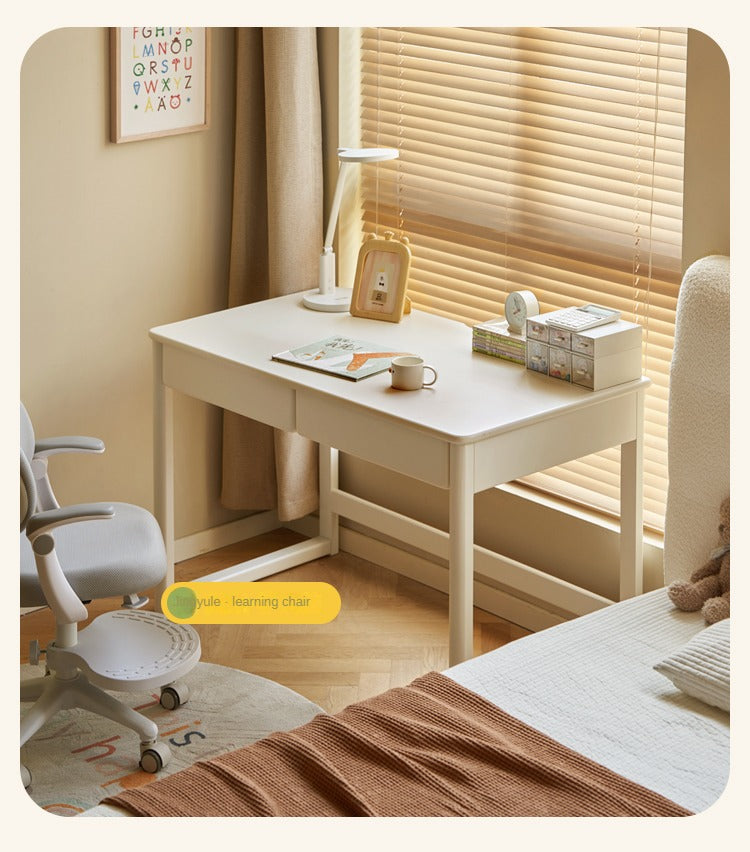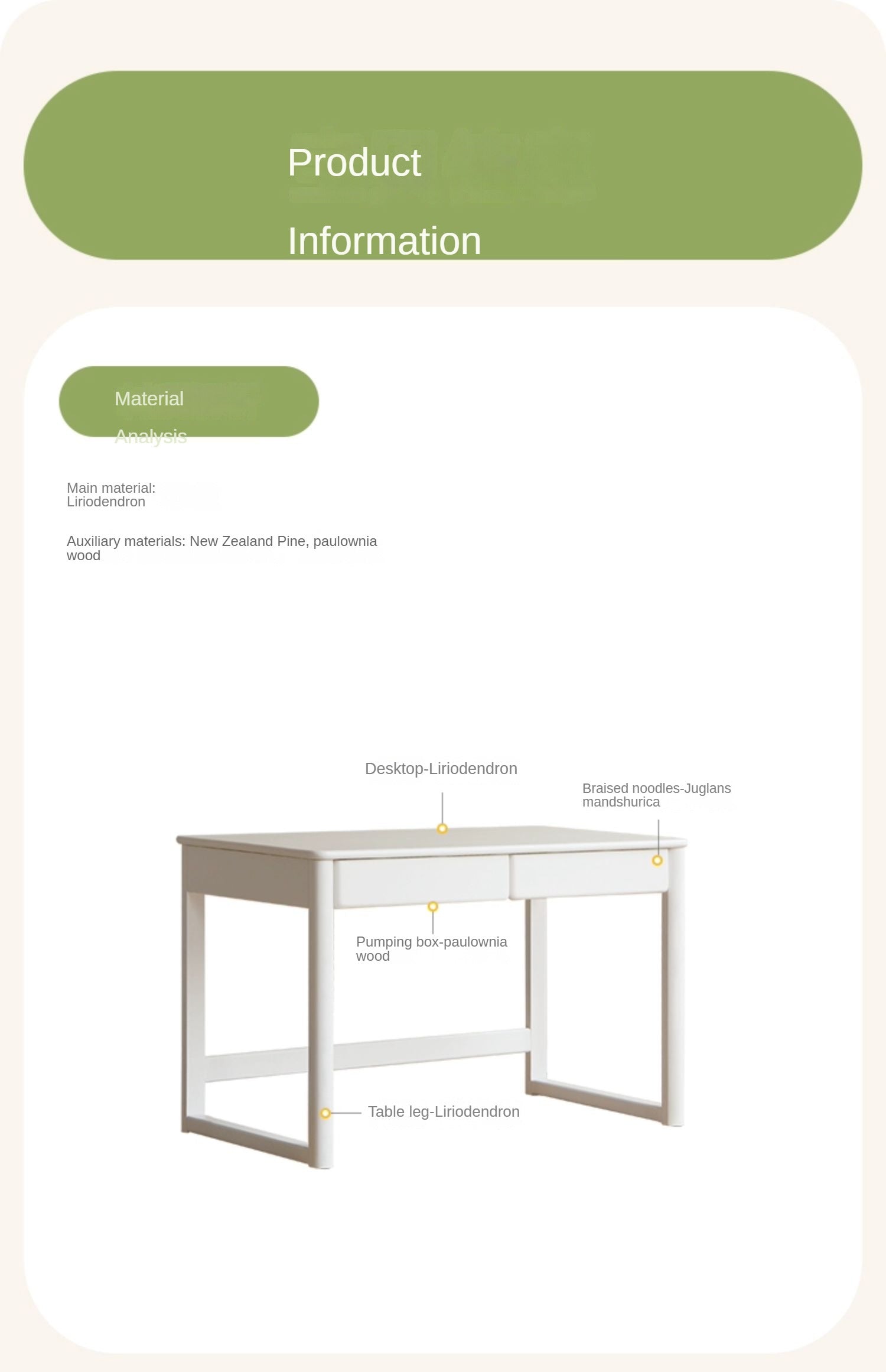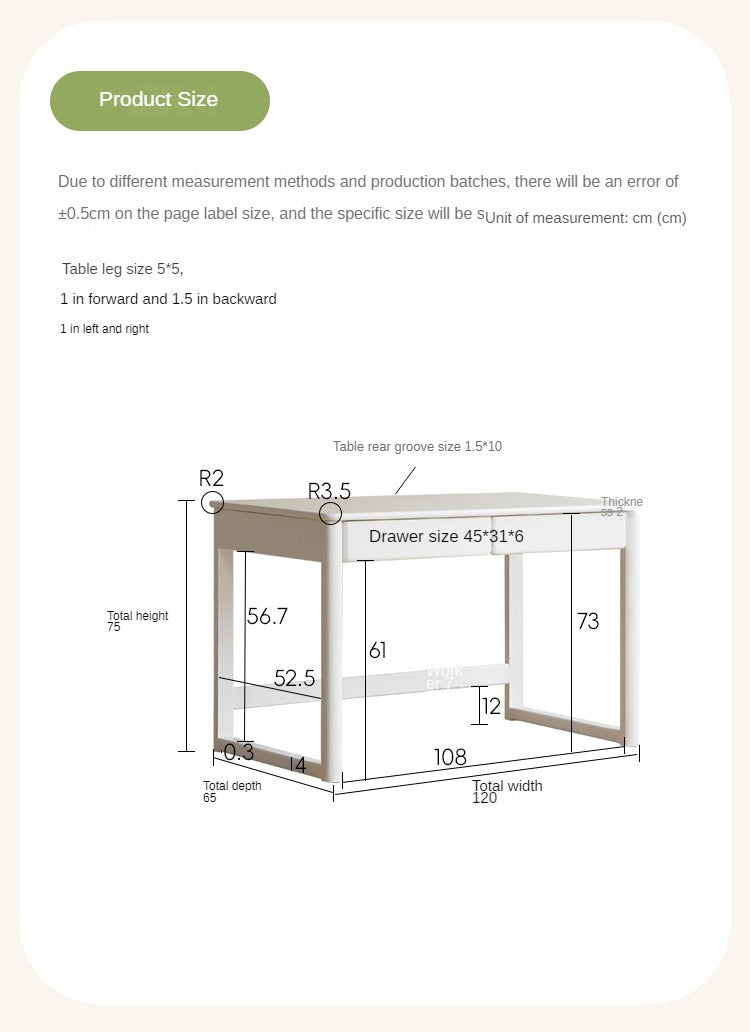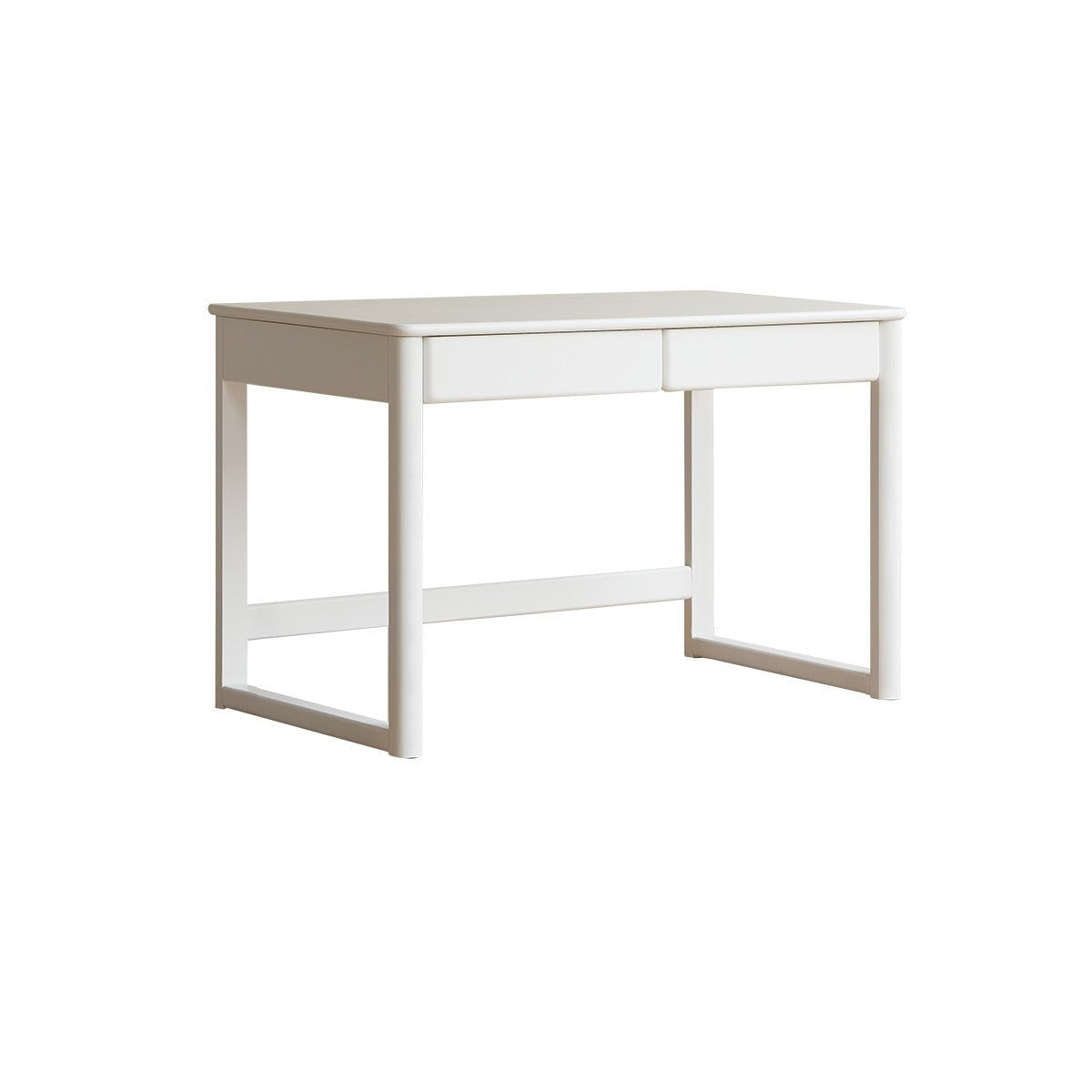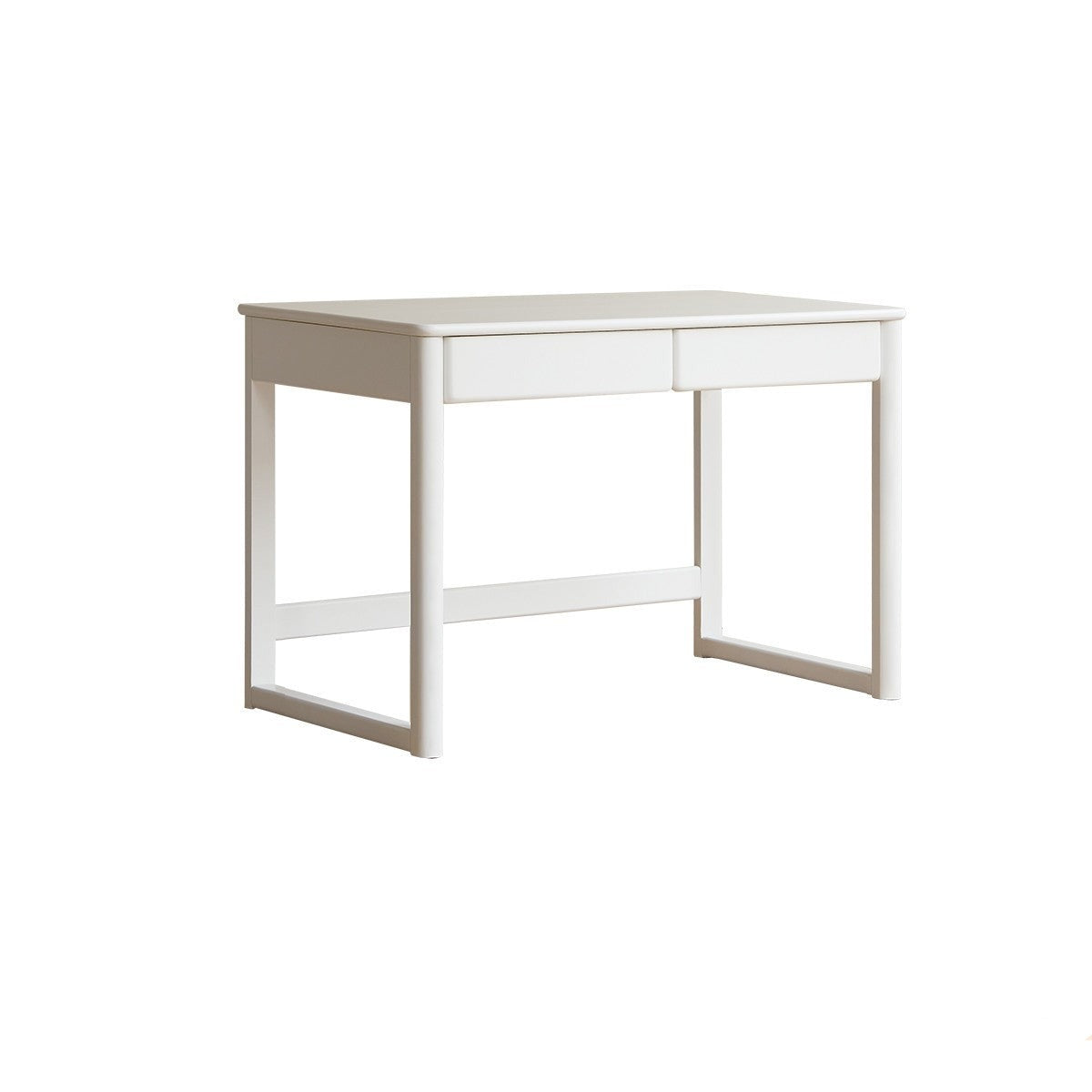 Poplar solid wood study table writing desk white cream"
---
Create a quiet and focused learning space for children ① Pure solid wood veneer Environmentally friendly and durable materials ②Spacious and large desktop 65cm depth, learning is not cramped ③The back shape stabilizes the table legs Safer learning and more focused ④ Practical double-drawer storage, easy to find odds and ends ⑤ Simple and versatile, quiet study Applicable to multiple styles, from small to large

 

The whole product is 100% pure solid wood, No artificial boards, no veneer, no finger joints, genuine goods at a fair price.

The main material is Poplar FSC certified, imported from North America, with moderate hardness, not easy to mold, and good physical properties. Clear texture, fine structure,

Poplar Wood has moderate density and good toughness. It is not easy to crack when nailing, and has good wear resistance. It is easy to polish and color. It can generate extremely bright and clean surface and has extremely good ability to keep lacquer oil, porcelain paint and coloring agent. Therefore, it is very suitable for making painted furniture and joinery products.

The auxiliary material is paulownia wood, which is used for drawer box and back panel. Corrosion resistance, wear resistance, high temperature resistance, no deformation, not easy to mold

Paint: The original wood has undergone complicated manual color rubbing, the texture is clearer, and it presents a rich teak color, and then the clean-scented paint is used
_
Our furniture is 100%FSC®-certified wood from forests that are responsibly managed to be environmentally sound and socially beneficialBy choosing FSC®-certified furniture, you are supporting responsible management of the world's forests.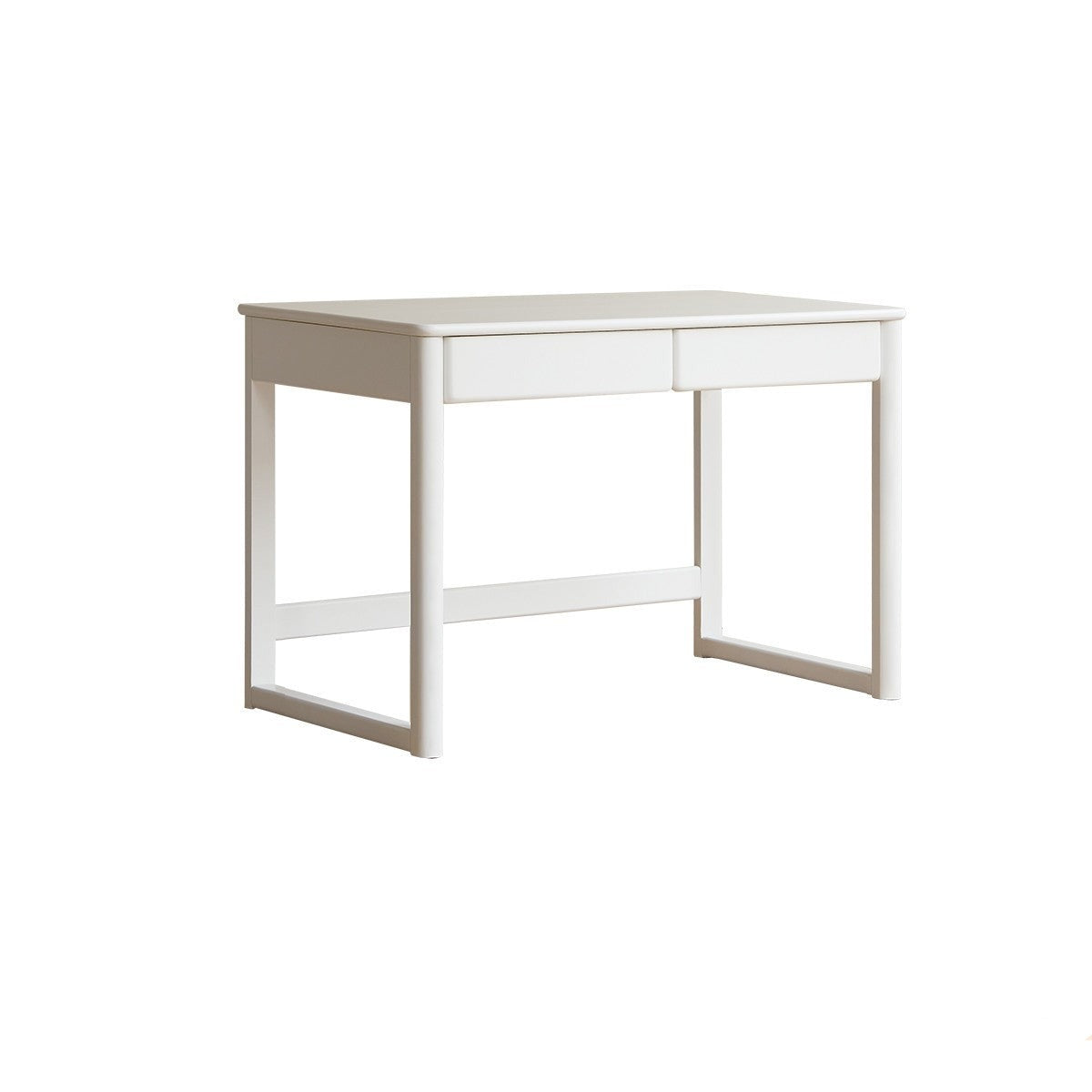 Free shipping 5-6 weeks , Free return
This product has no reviews yet.