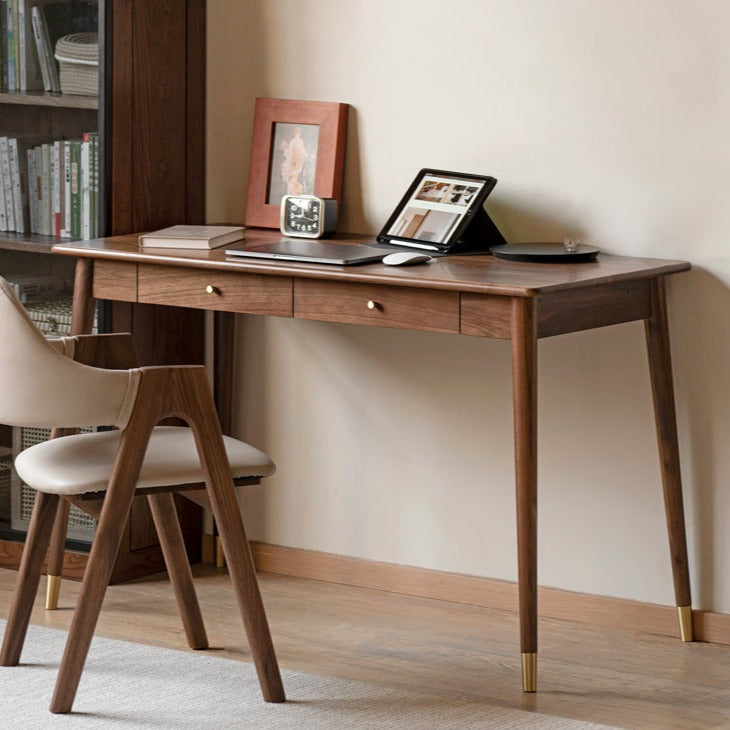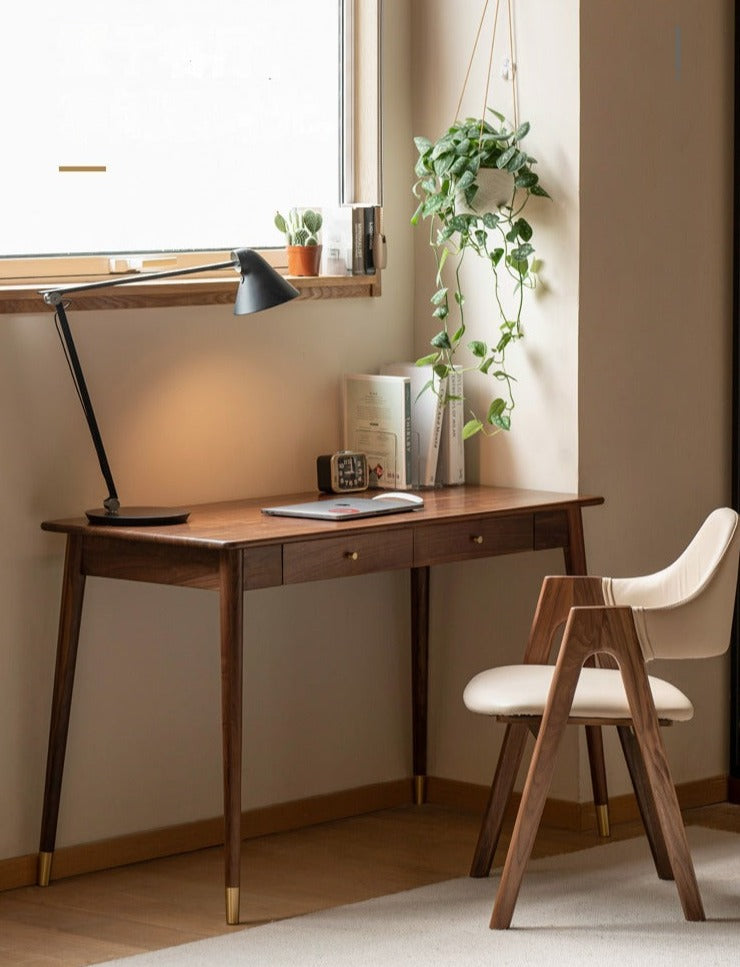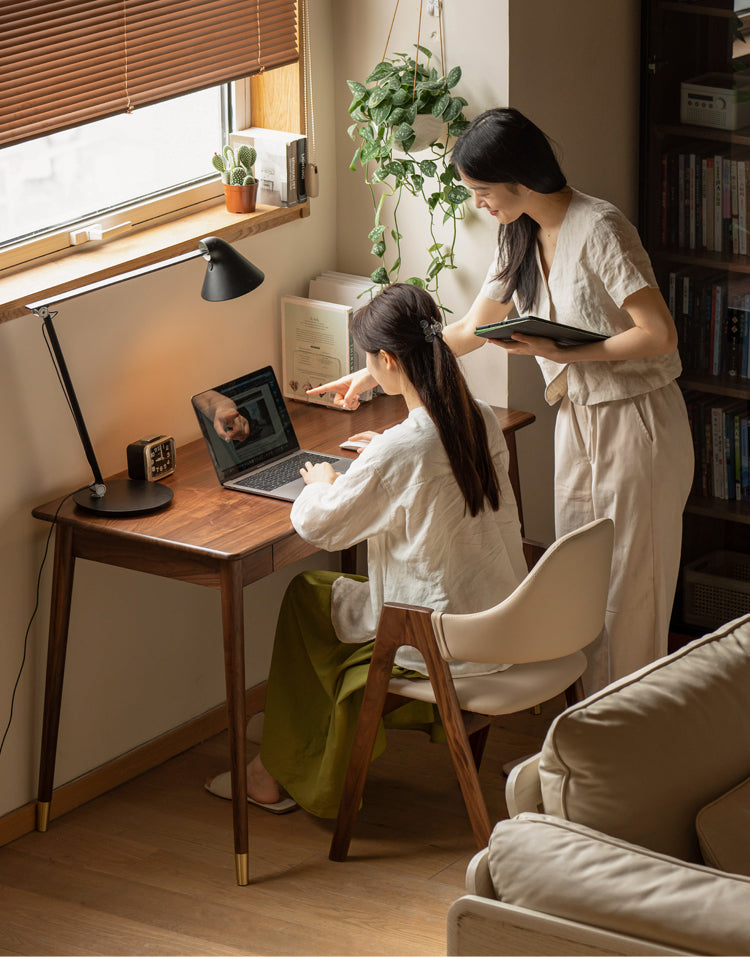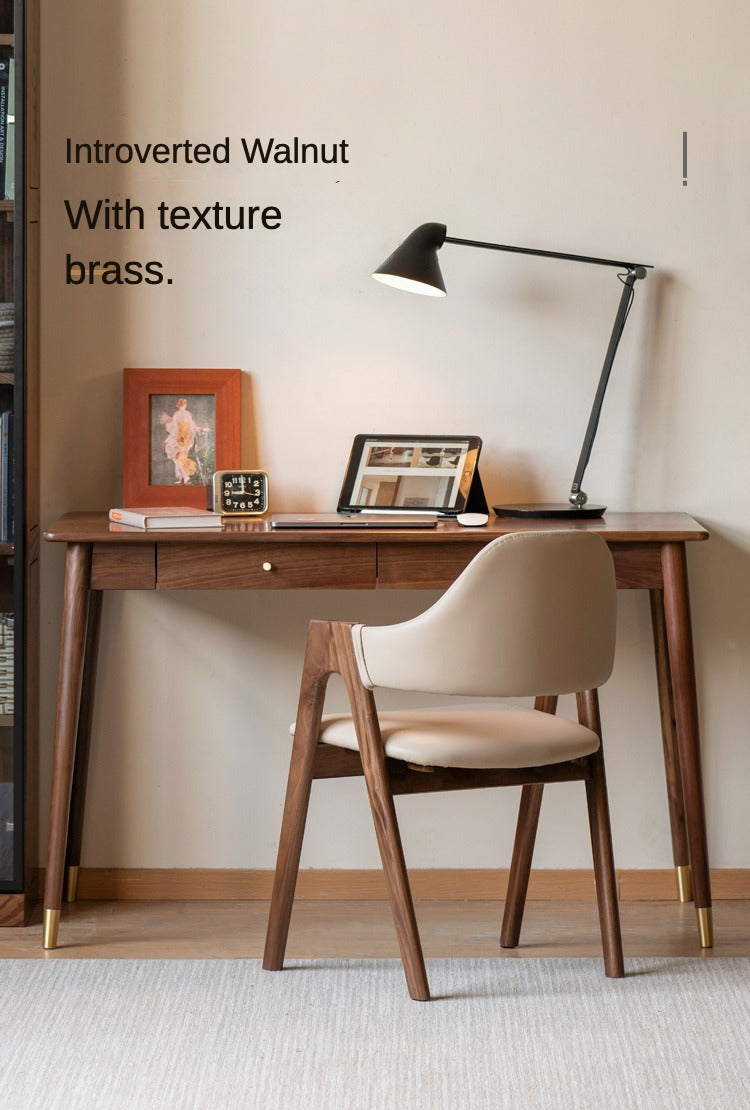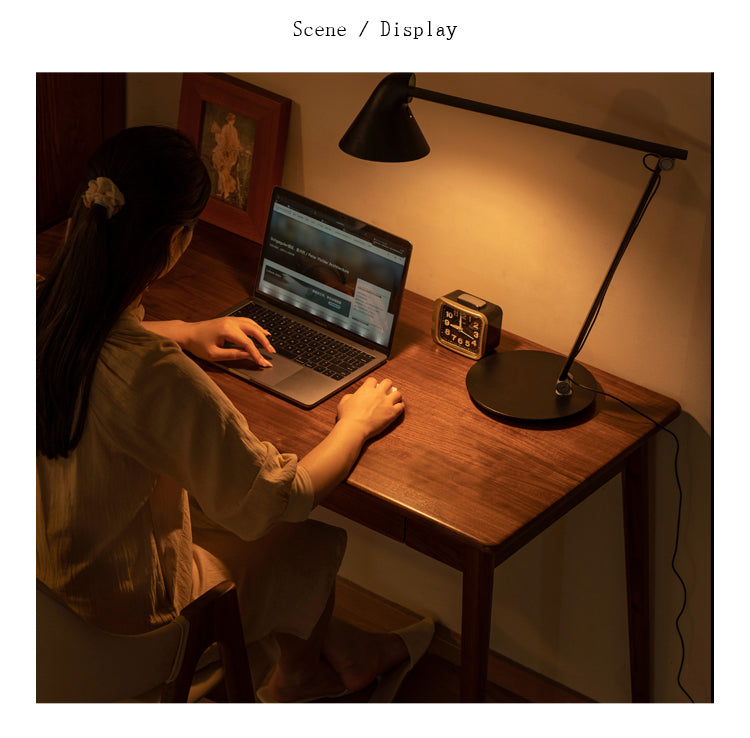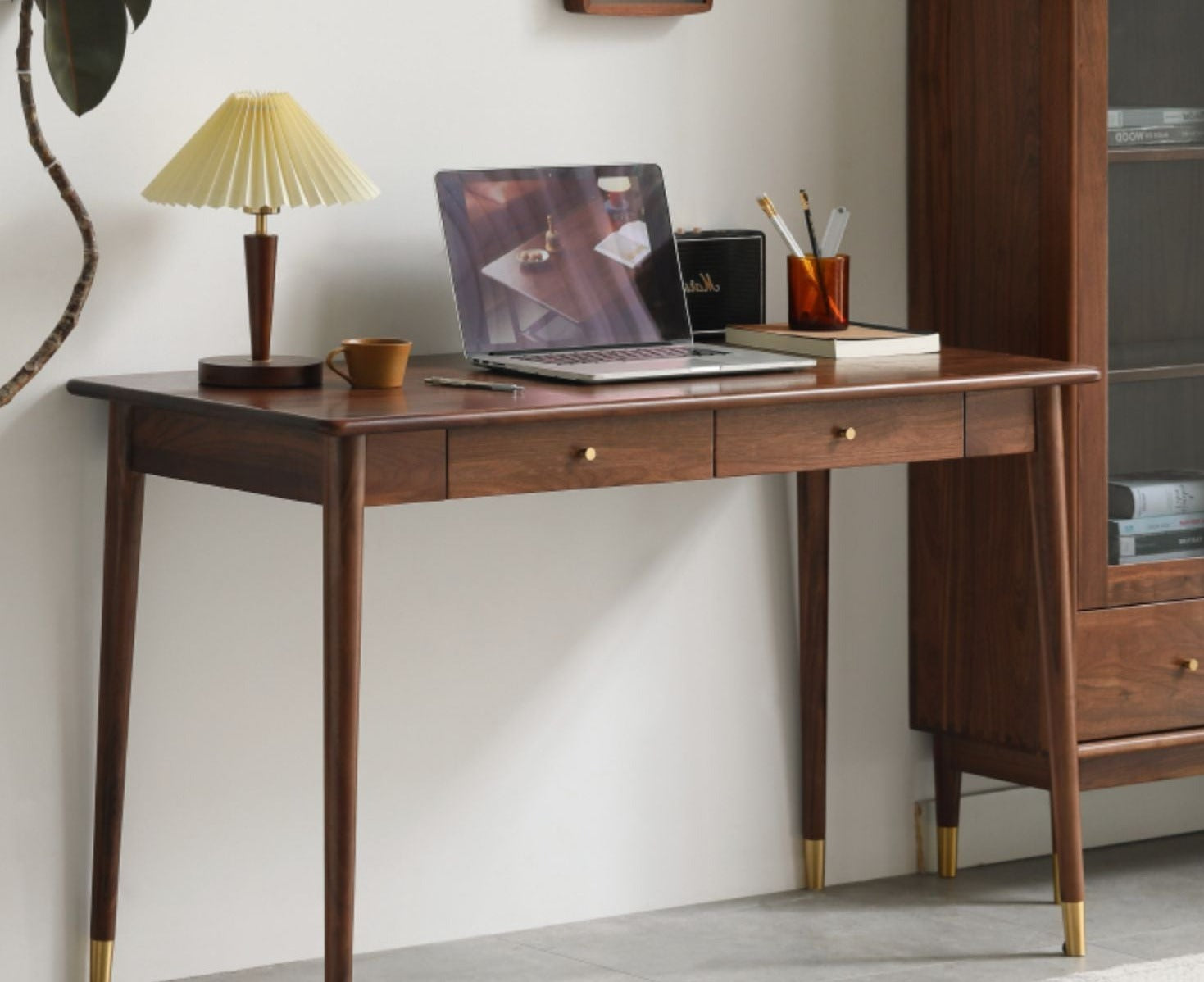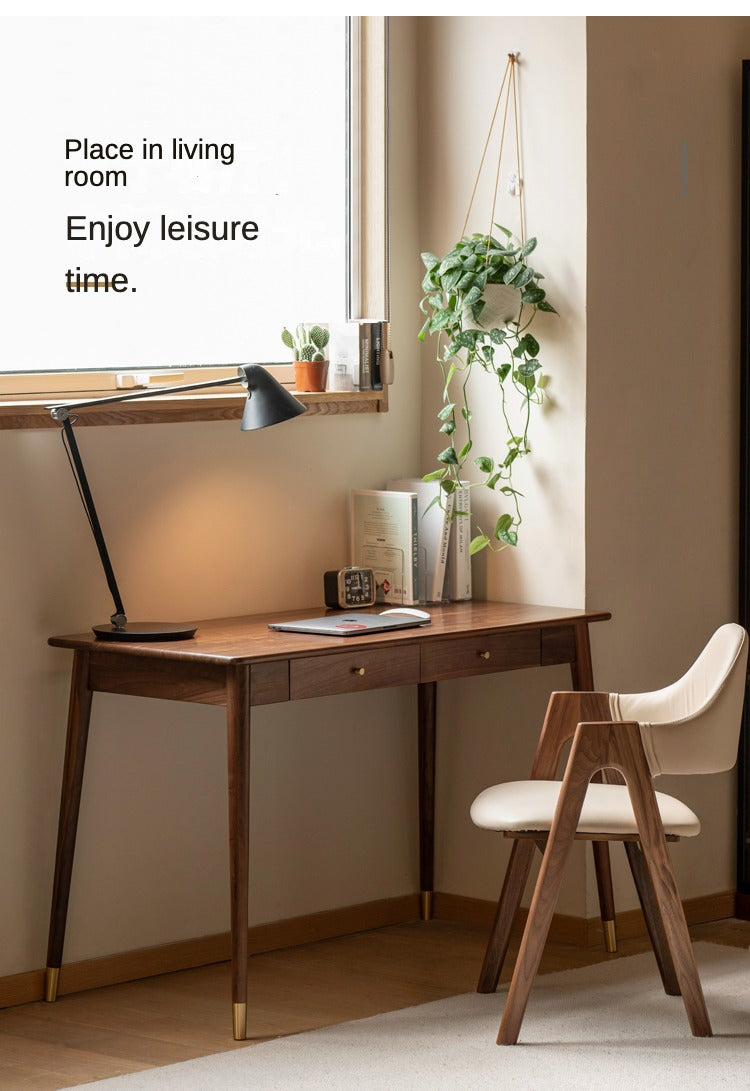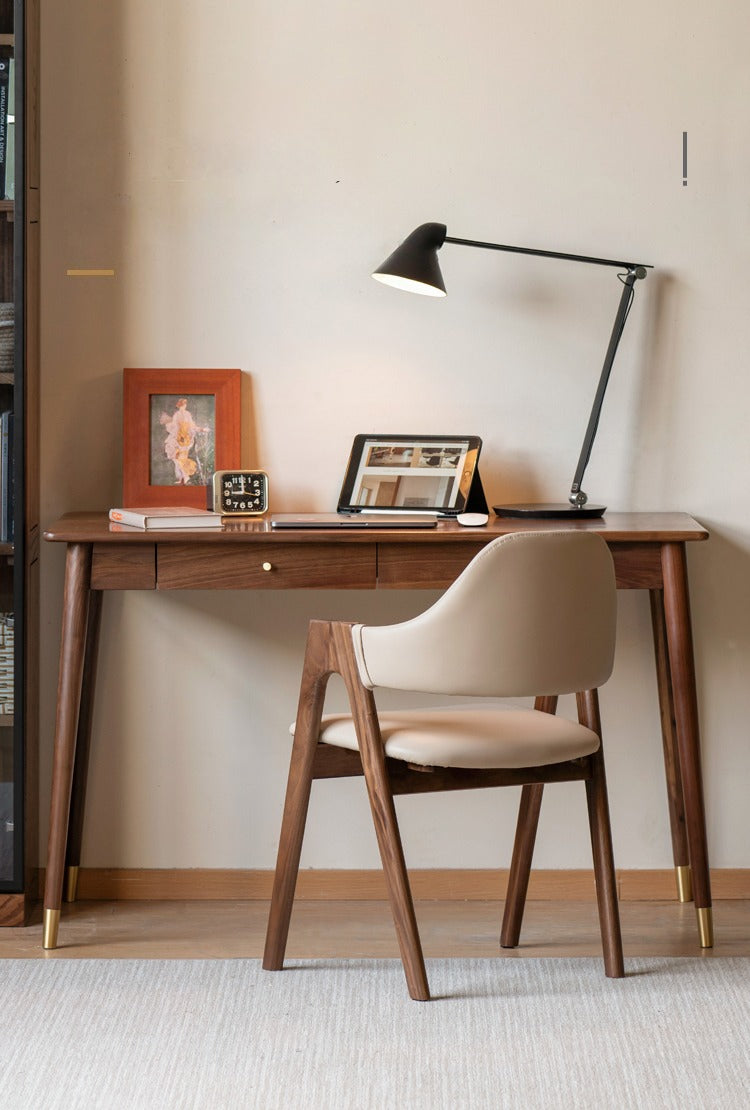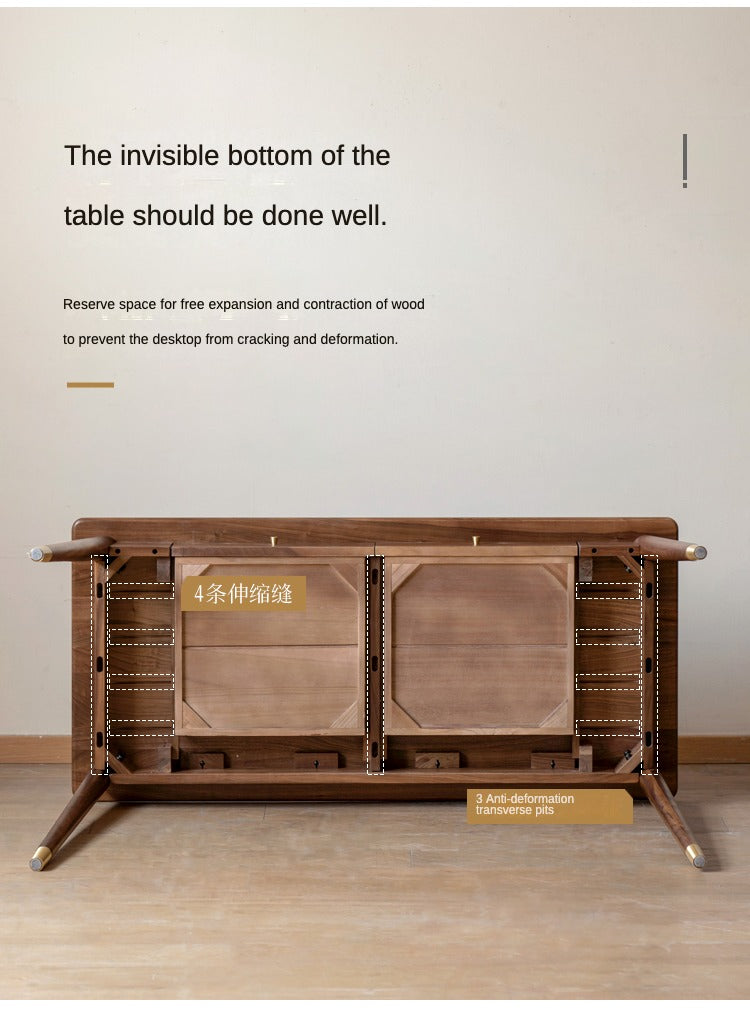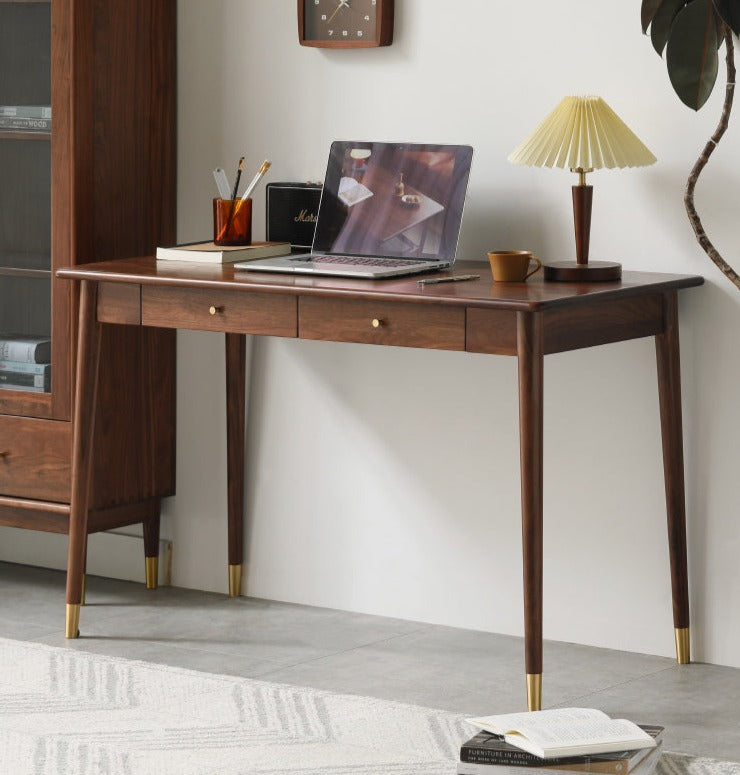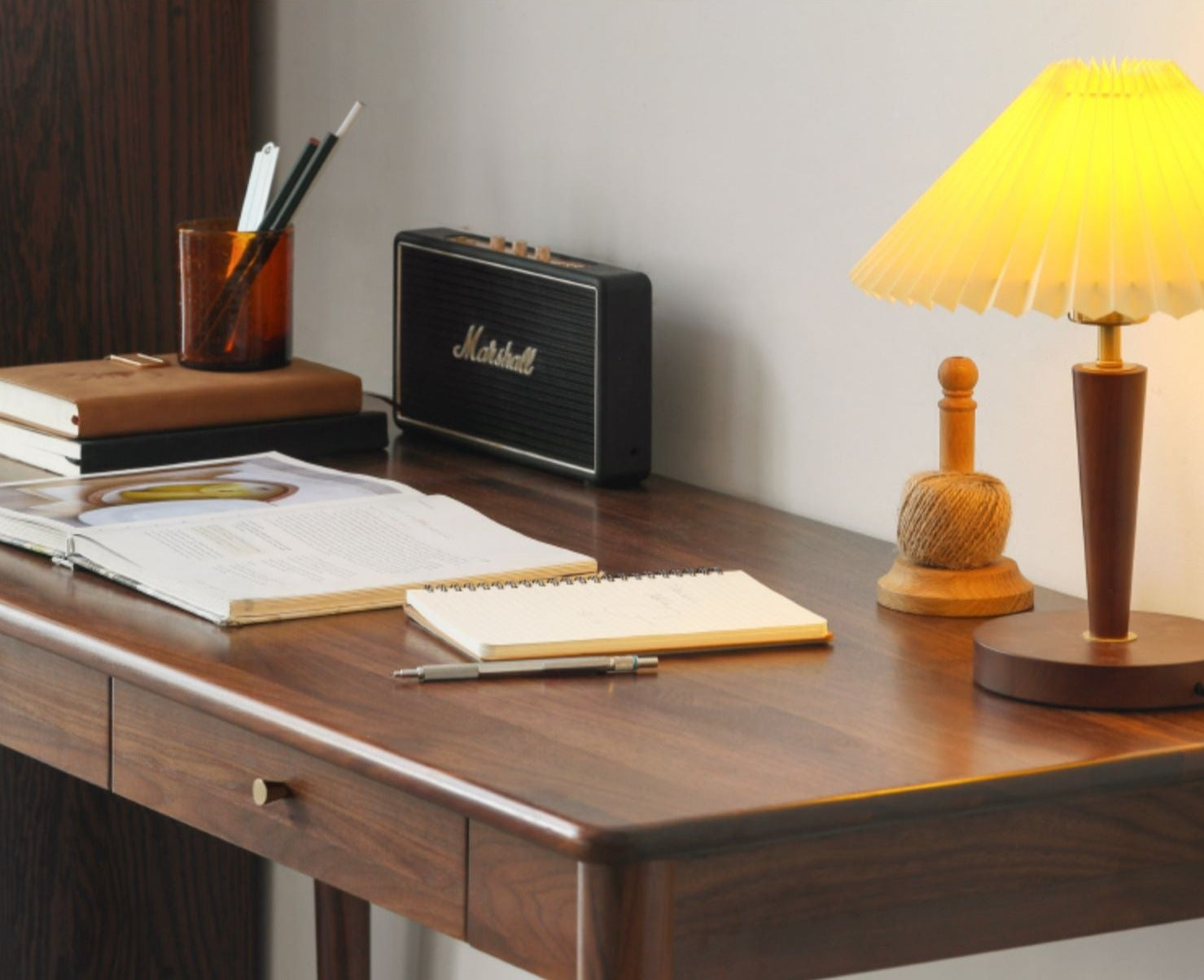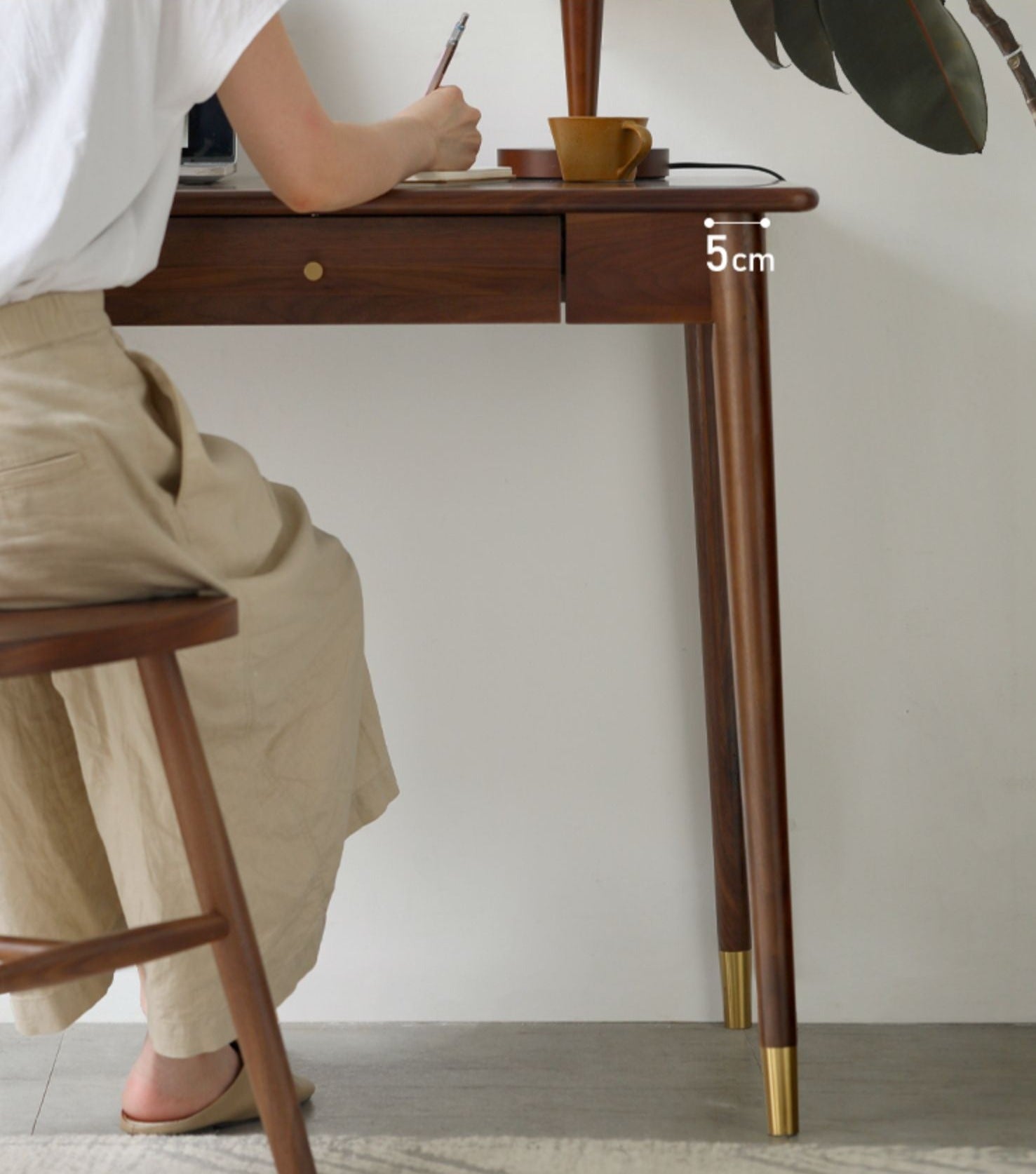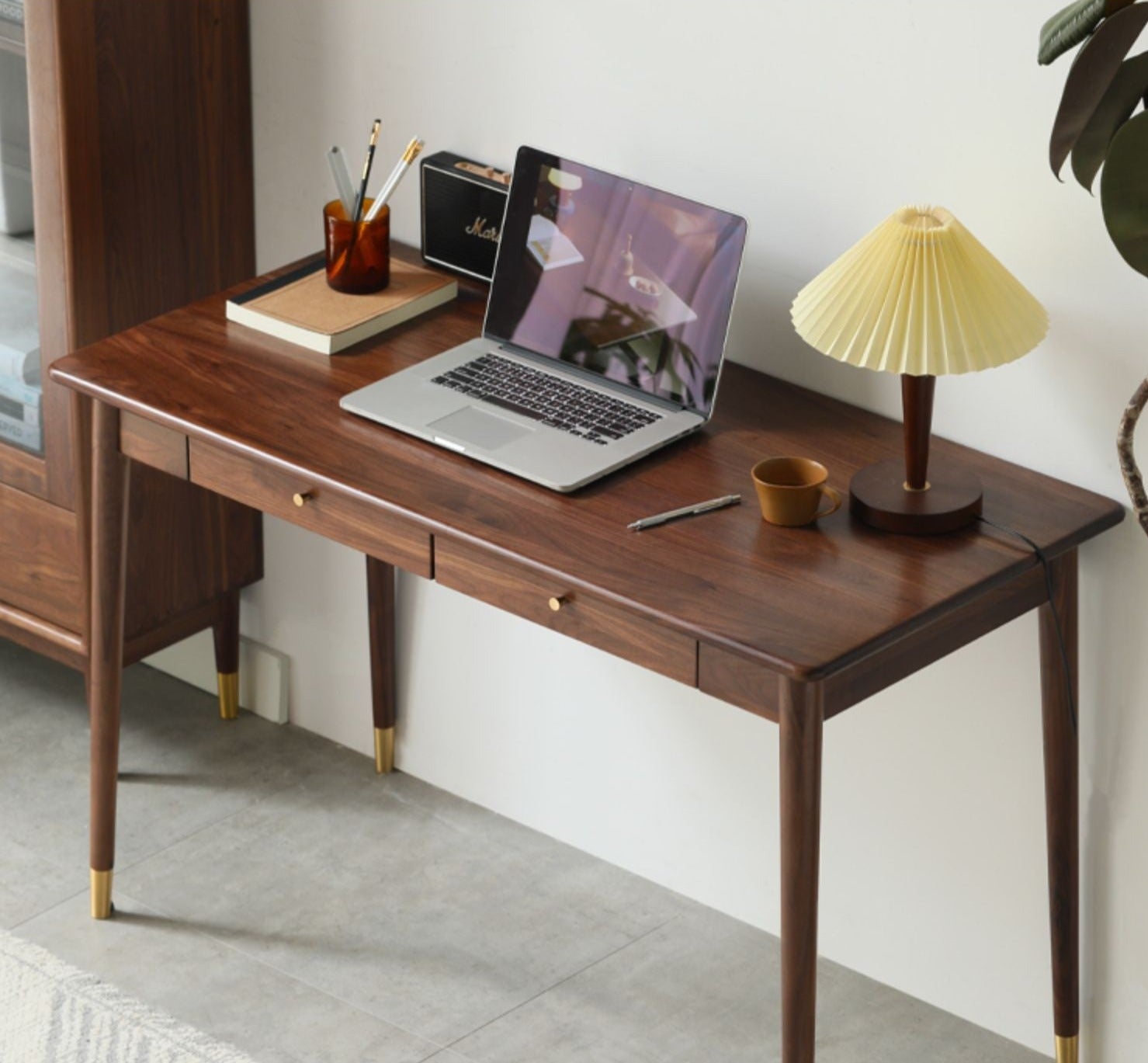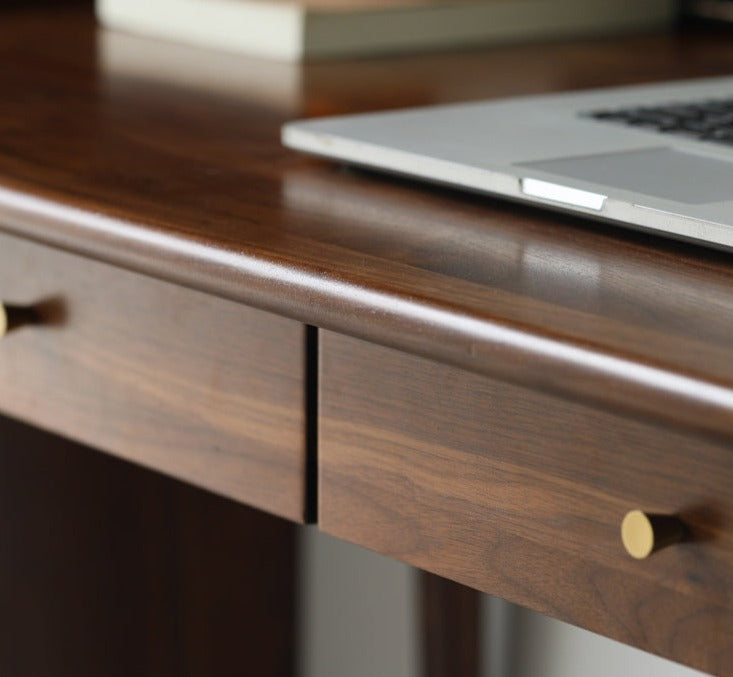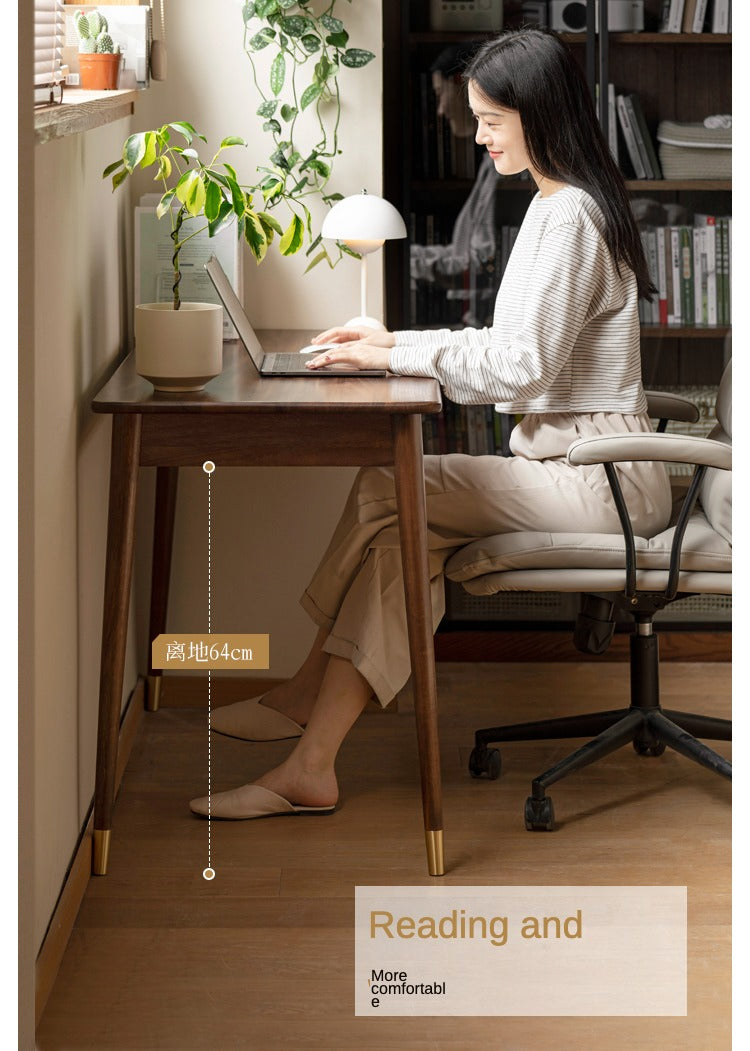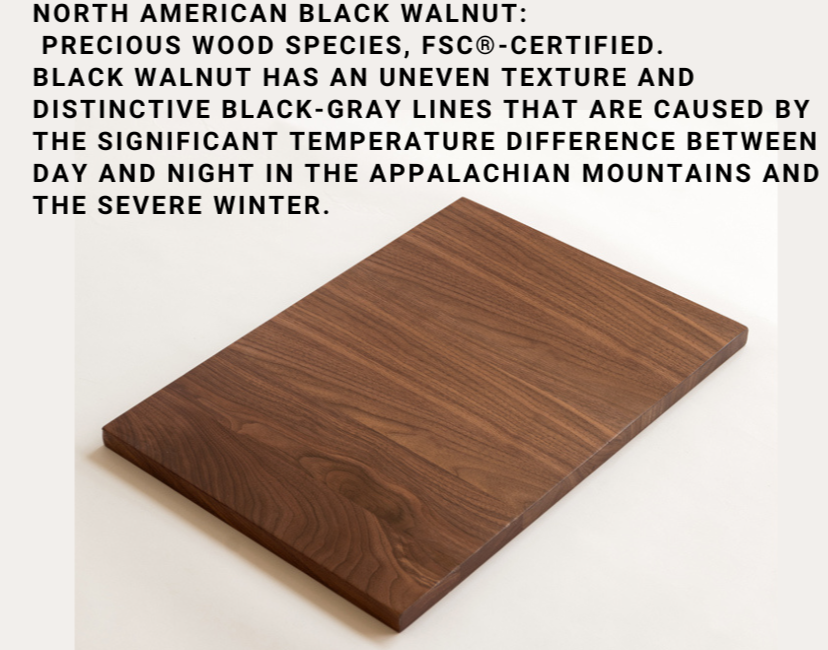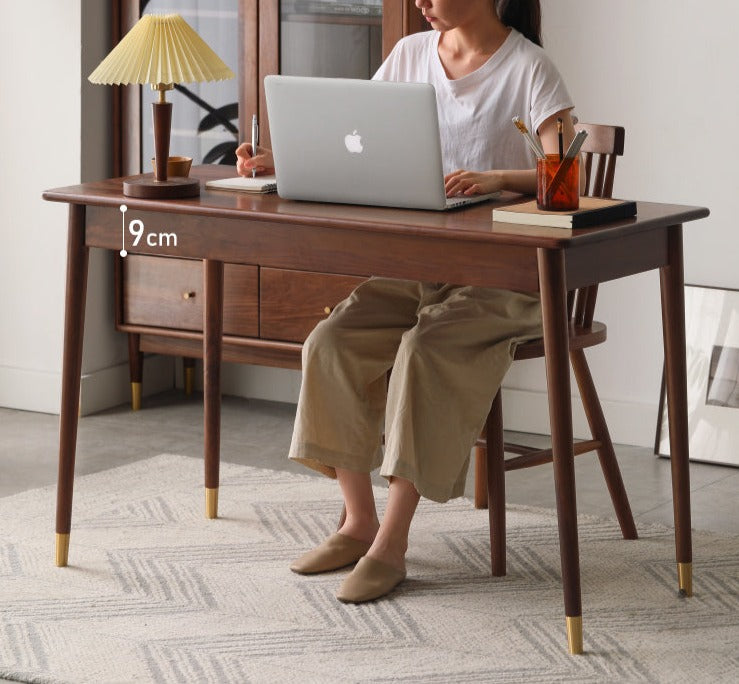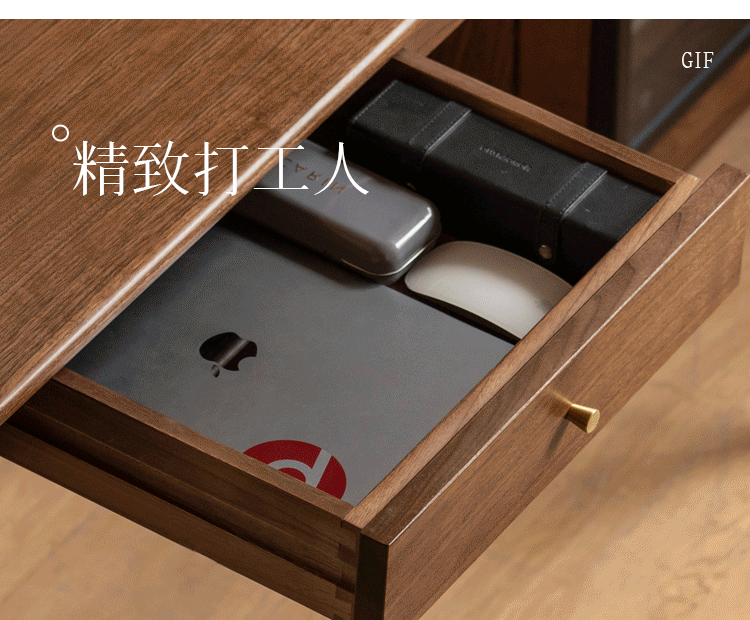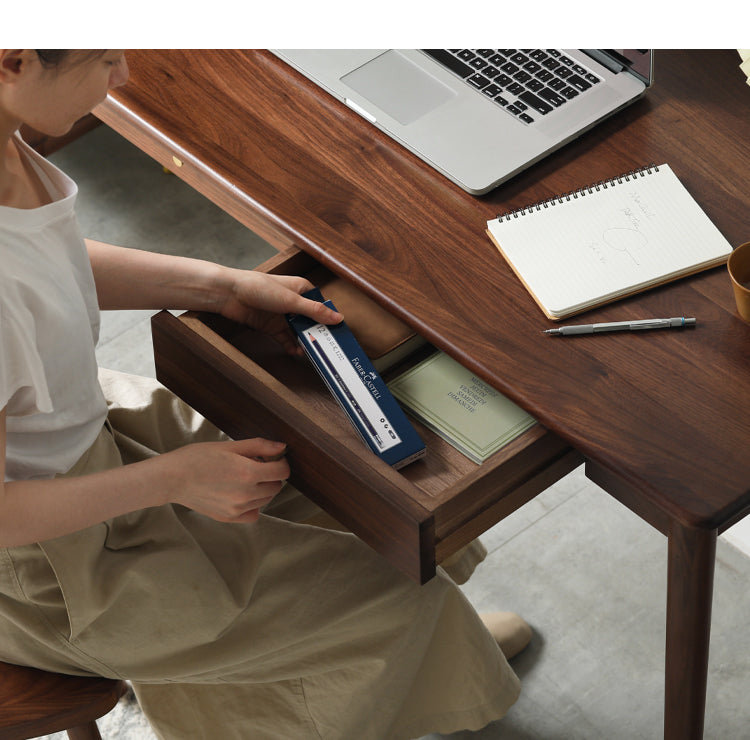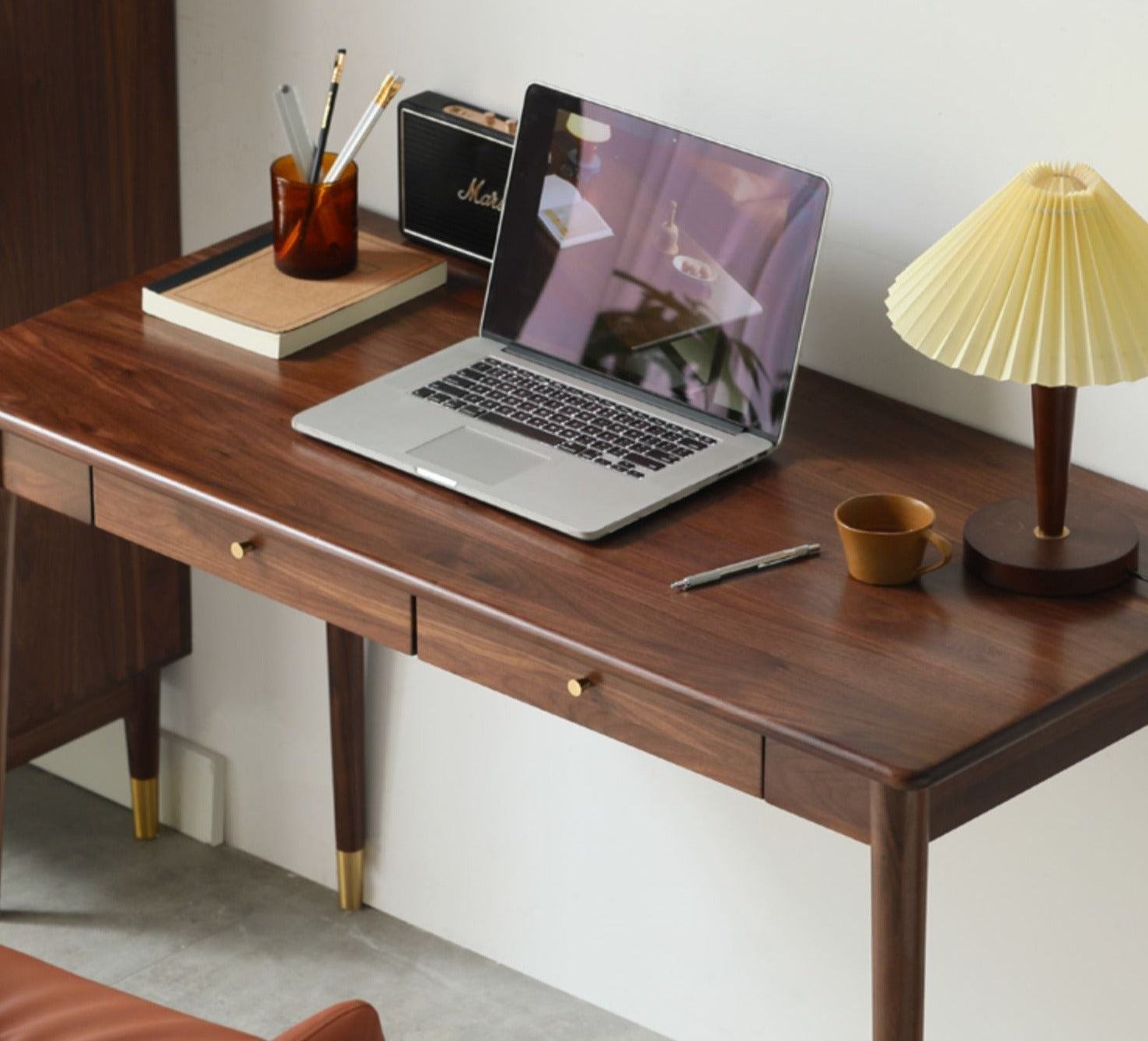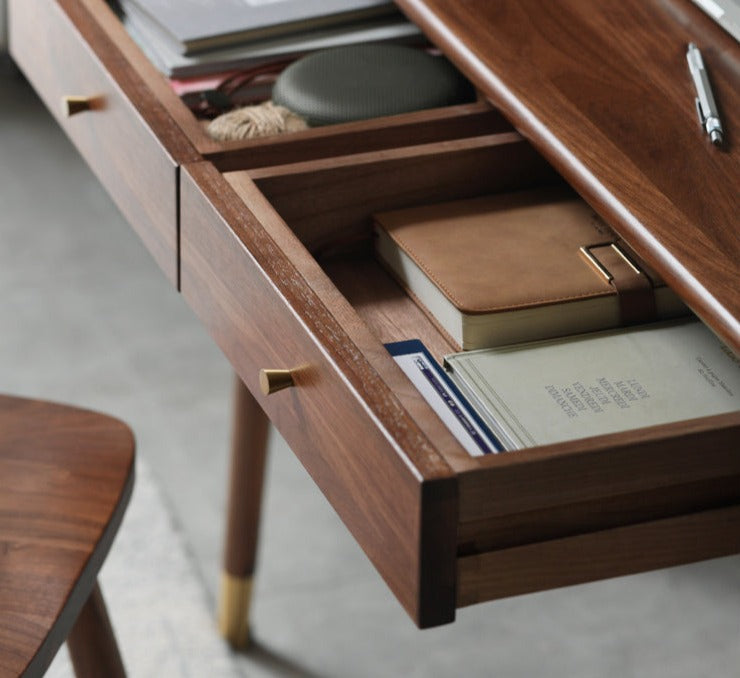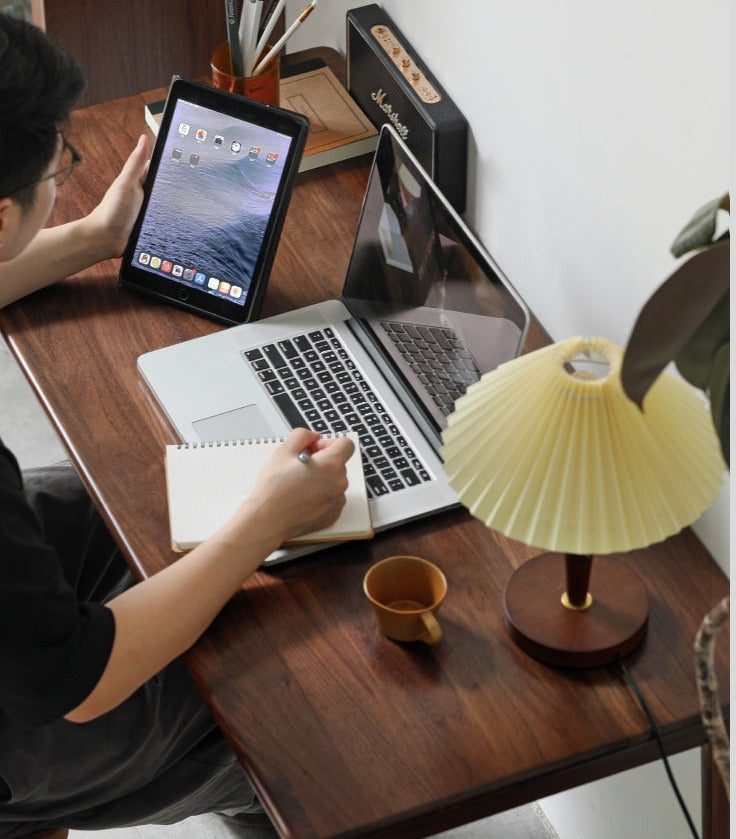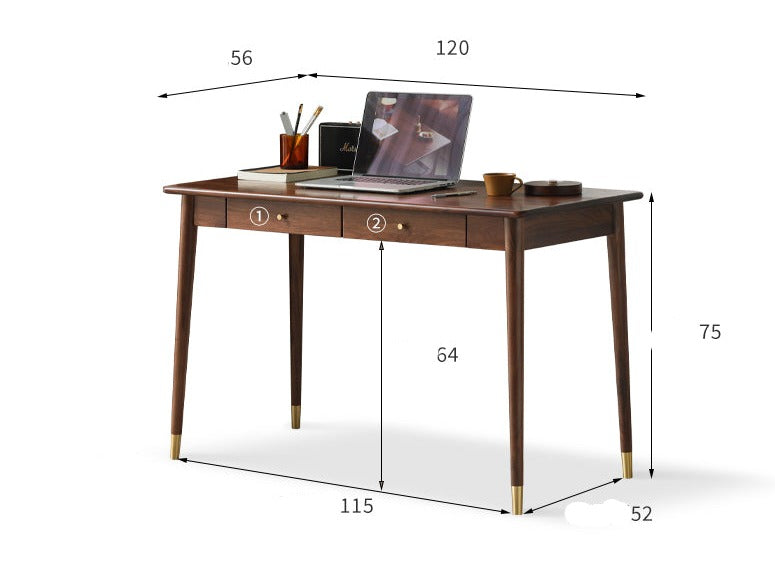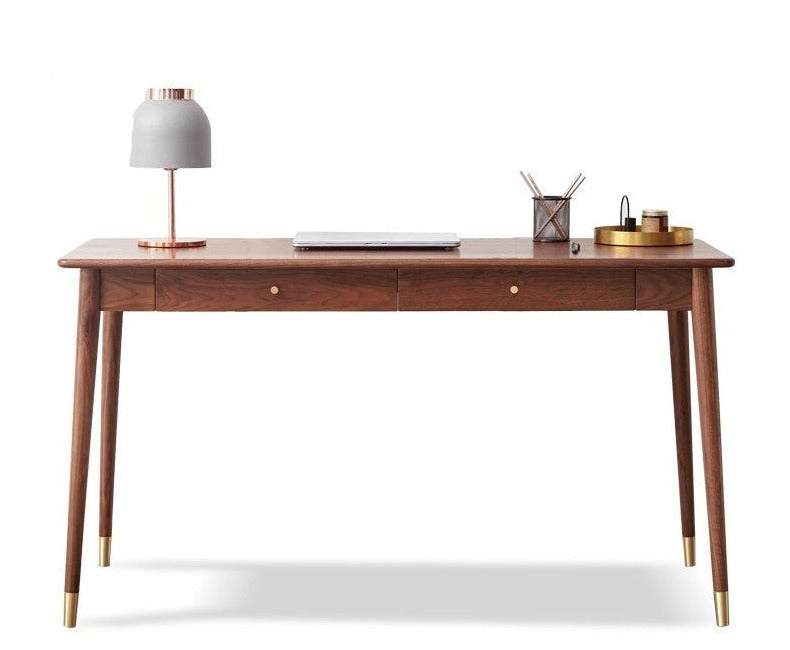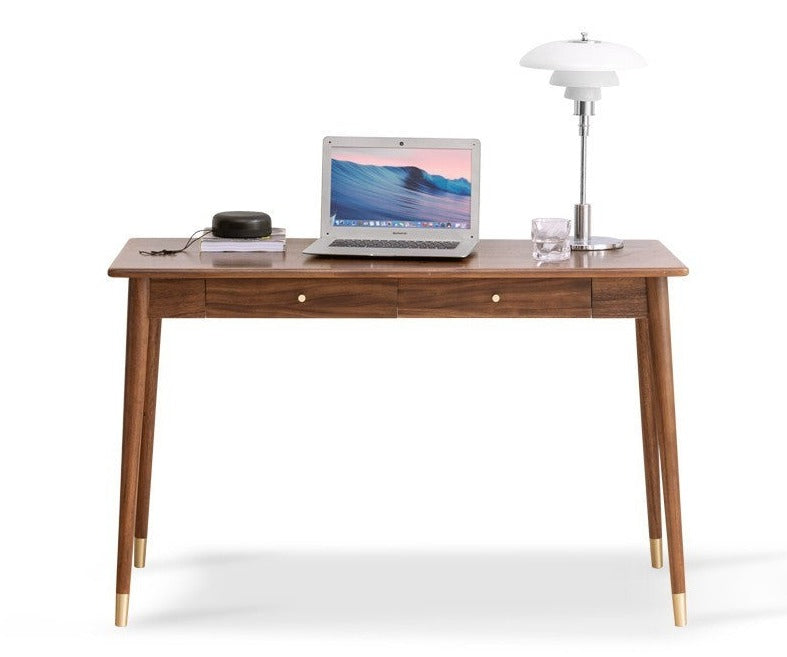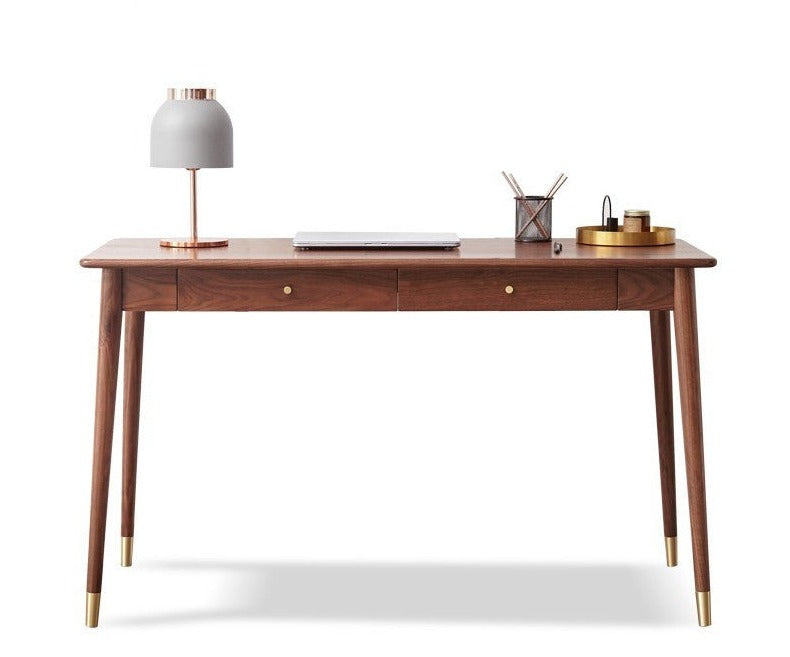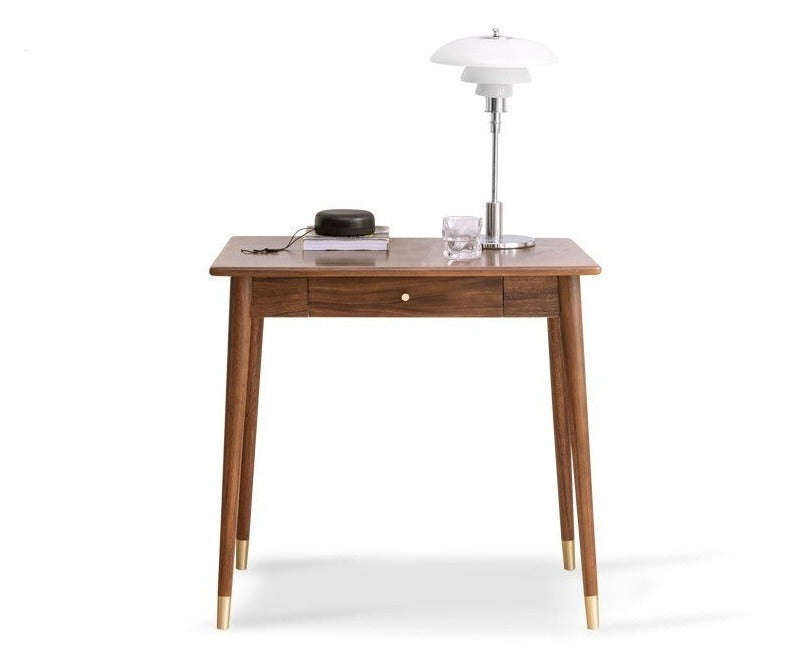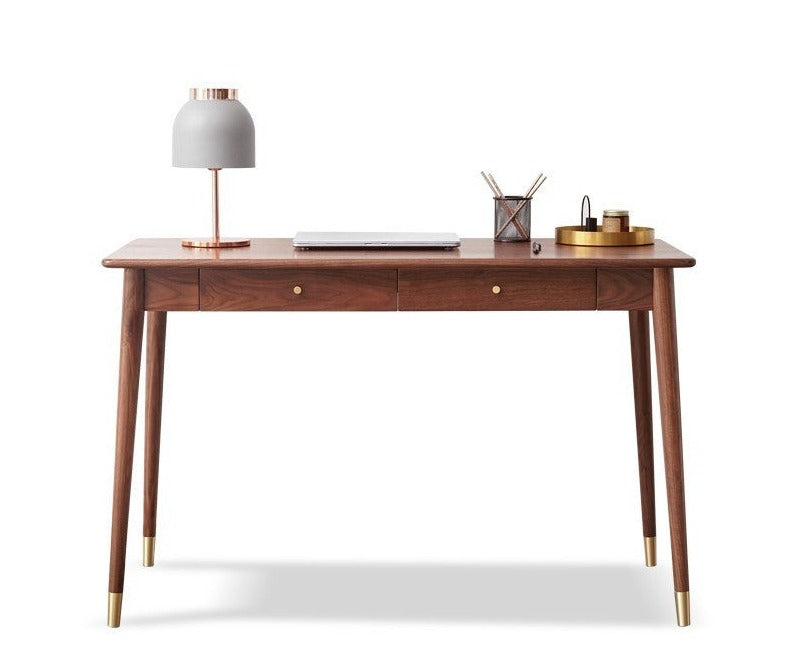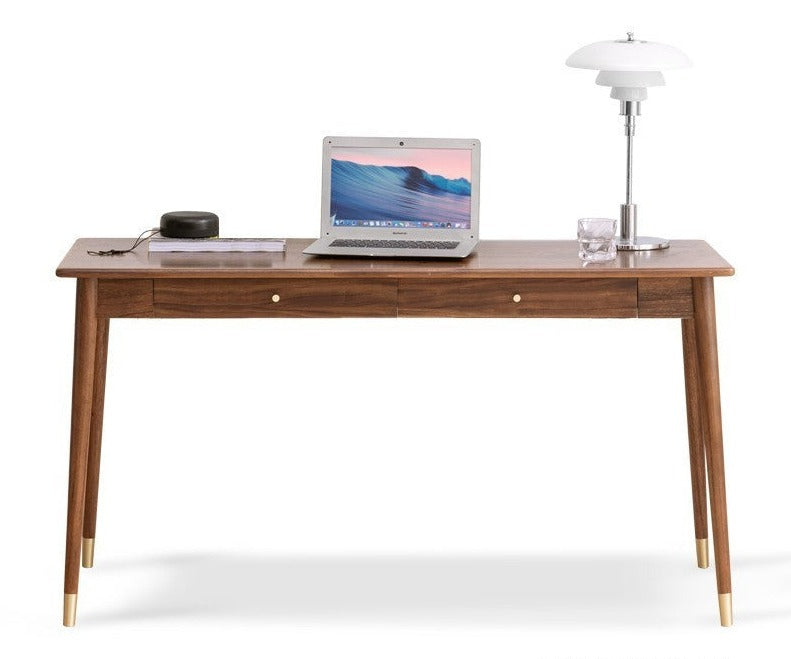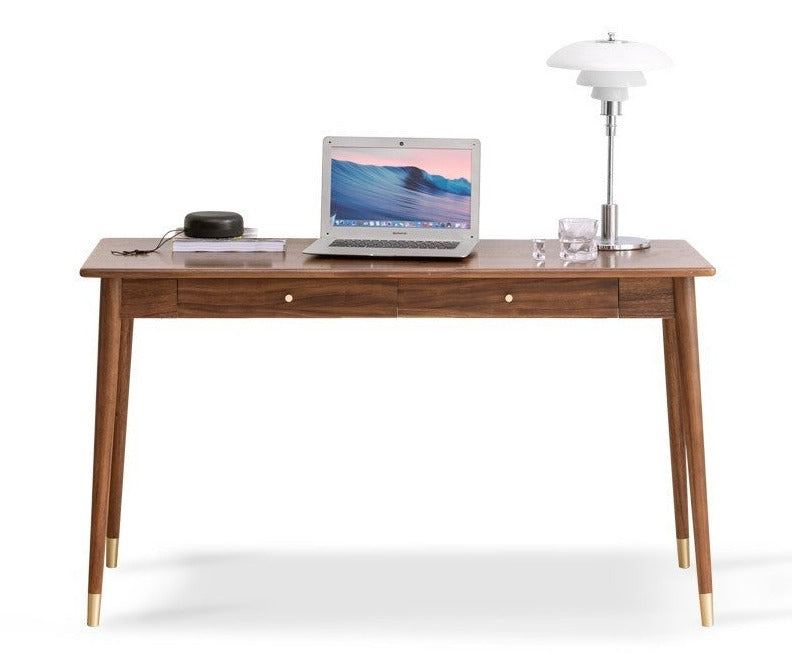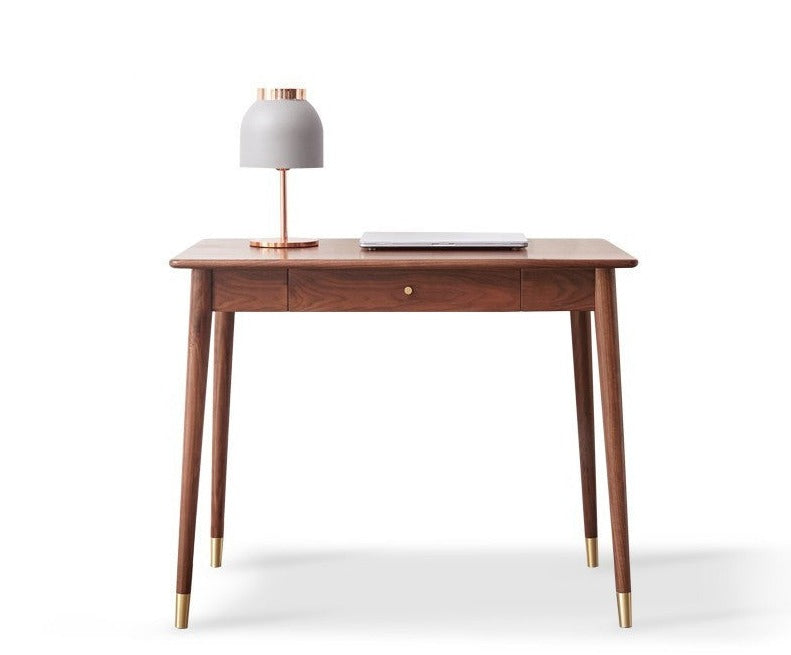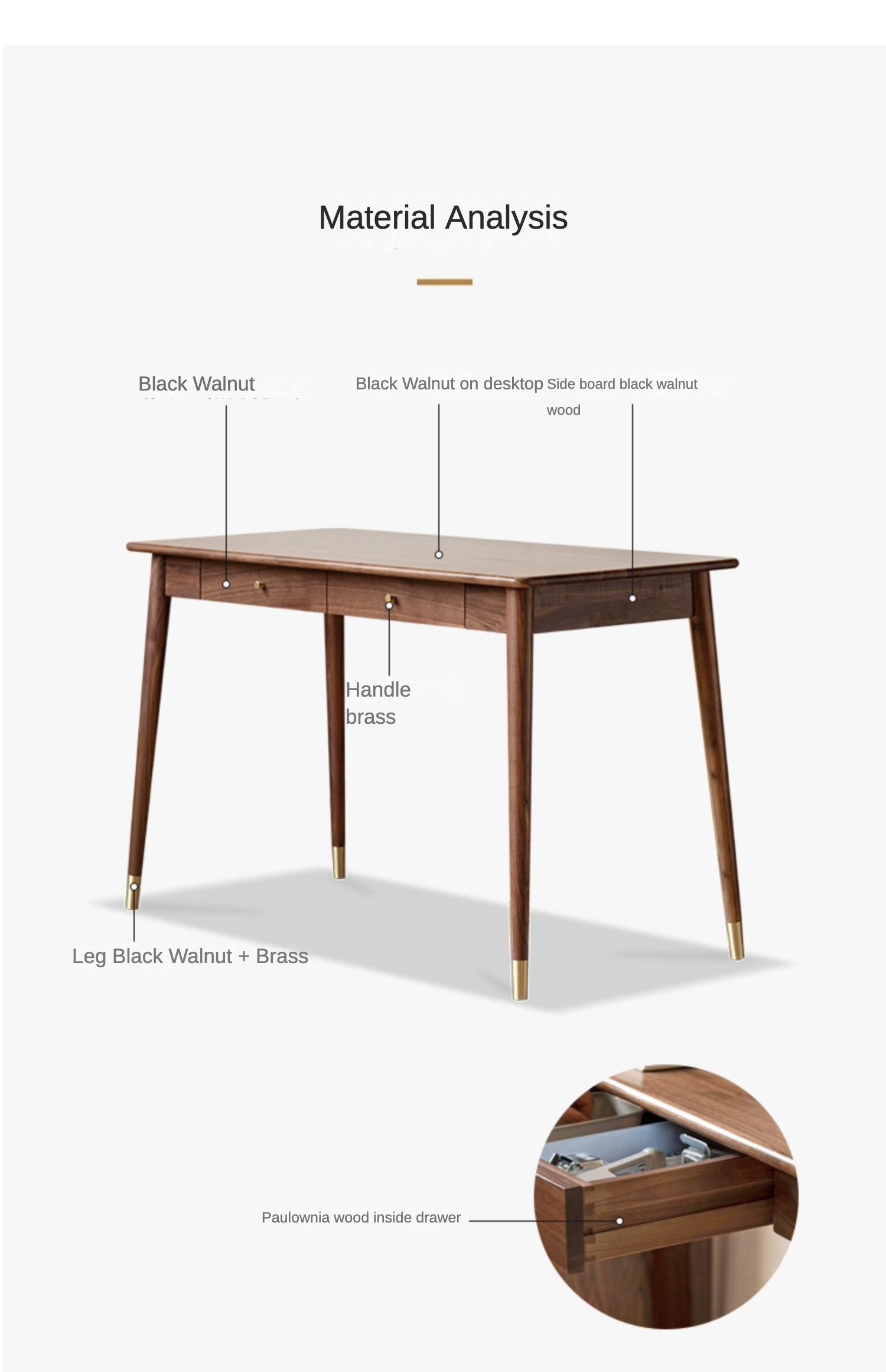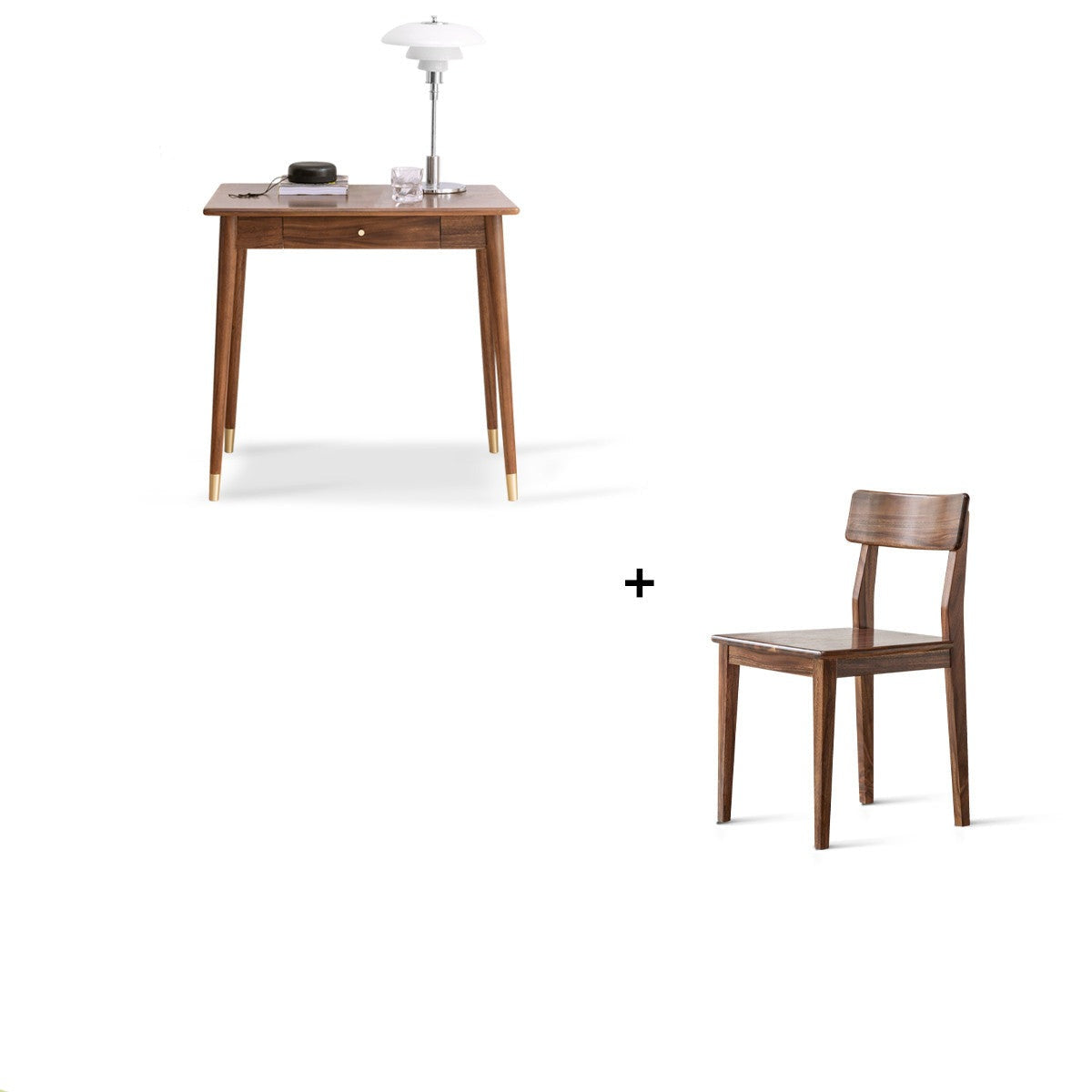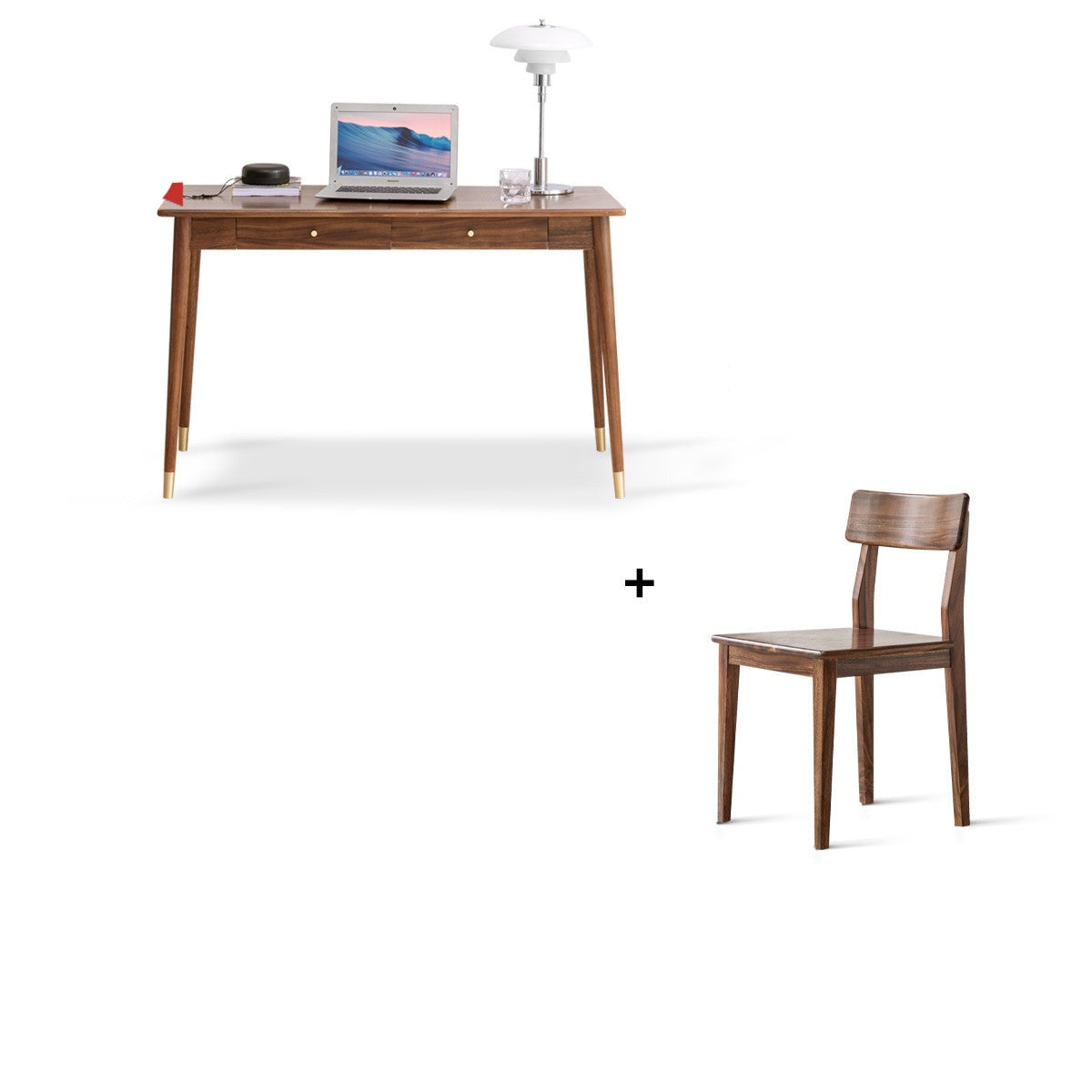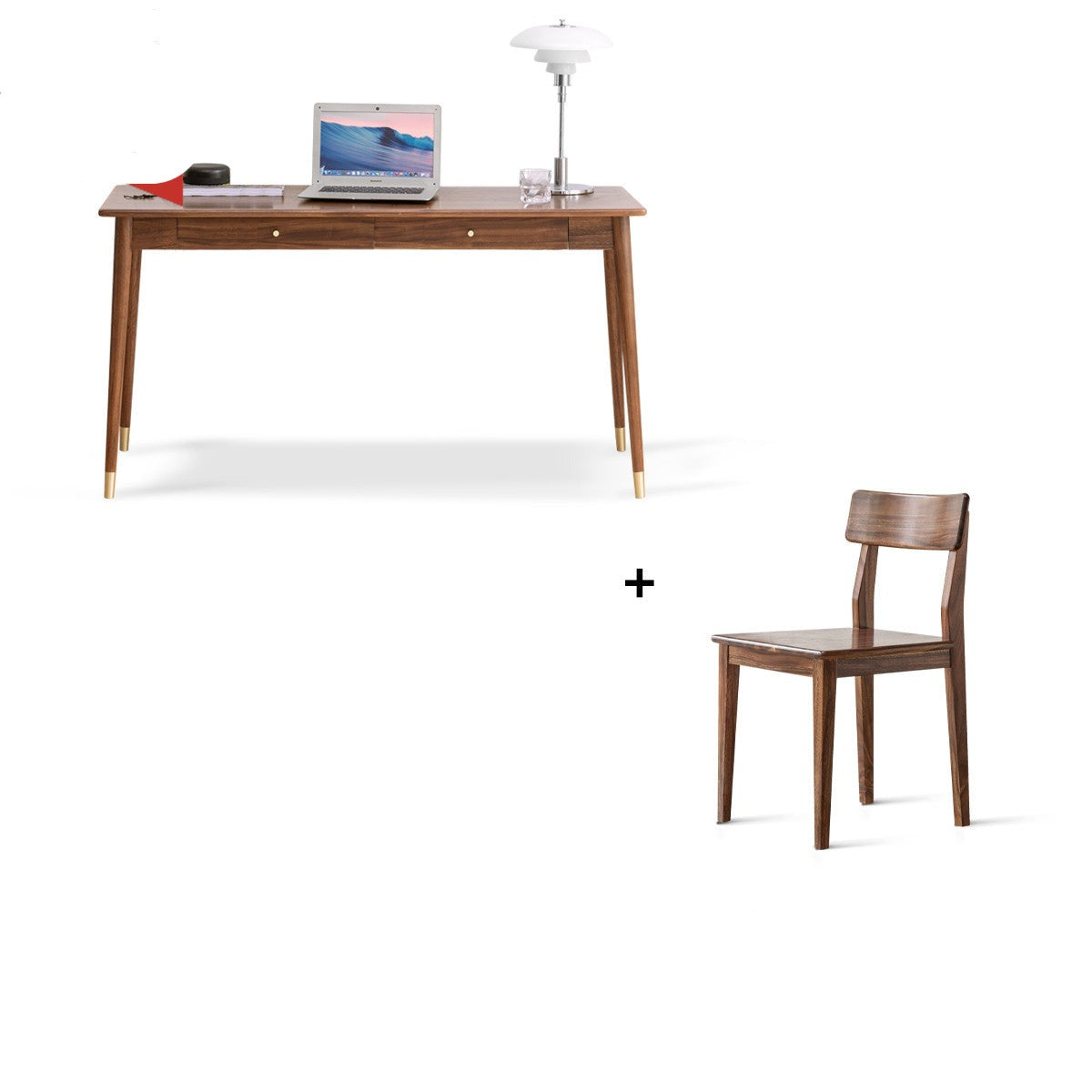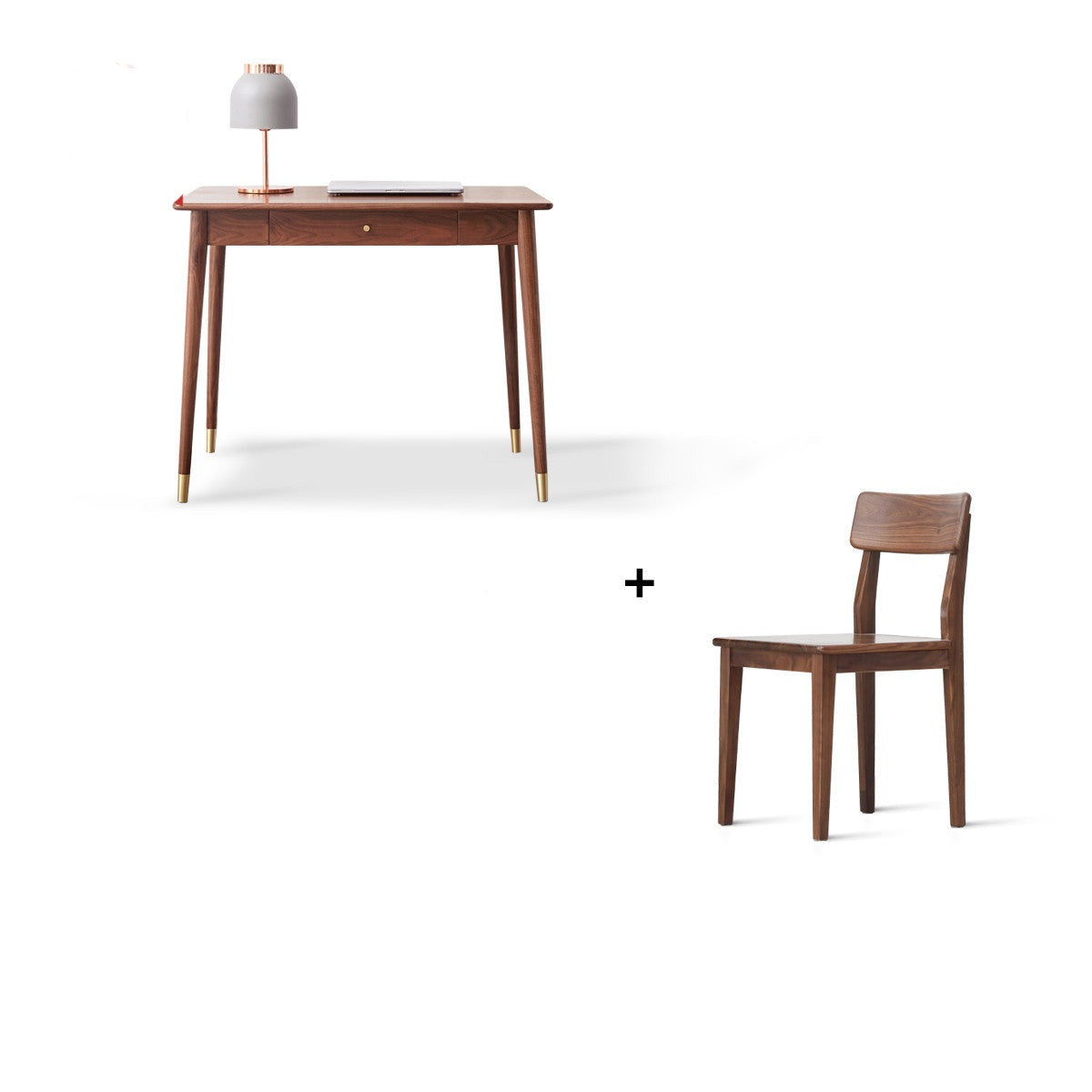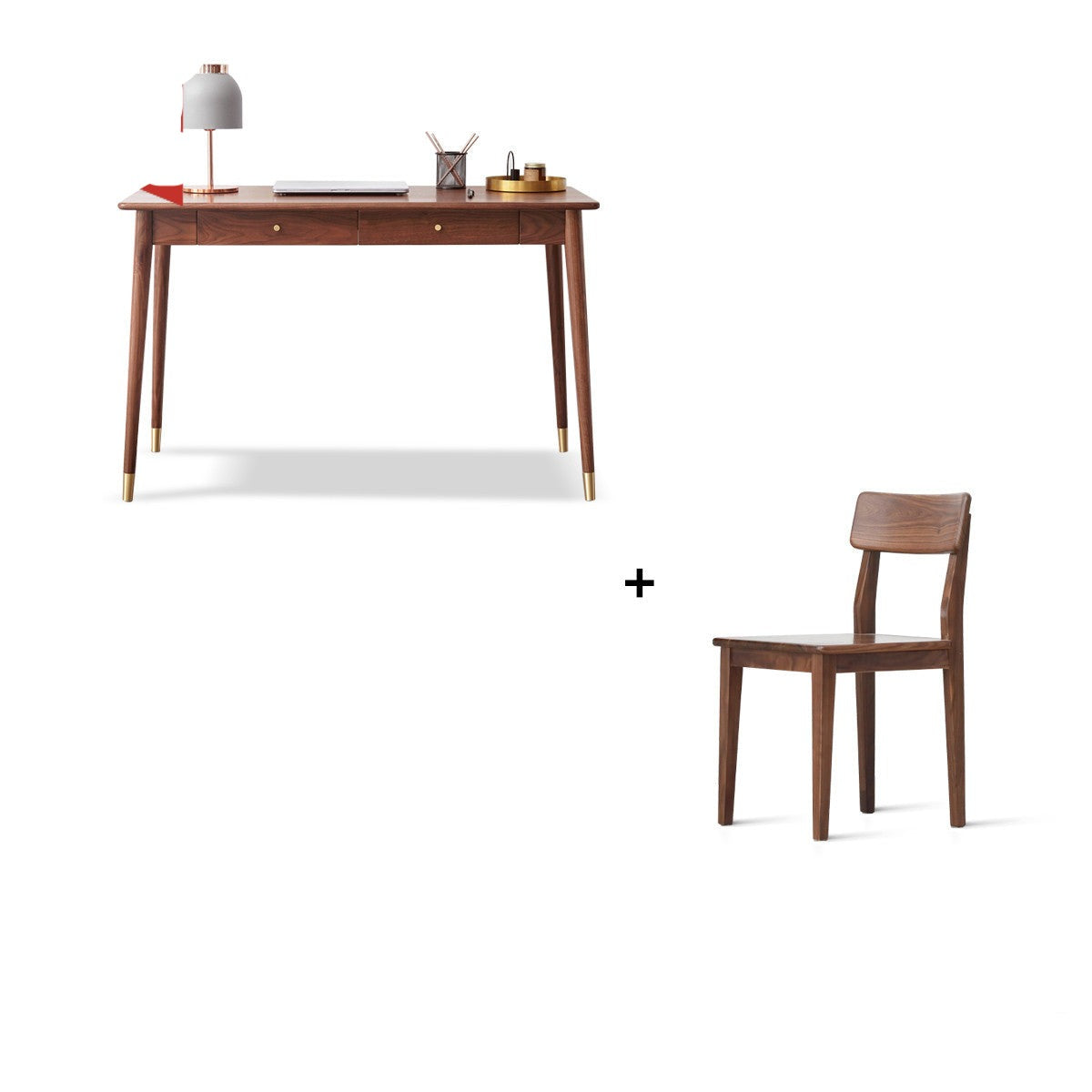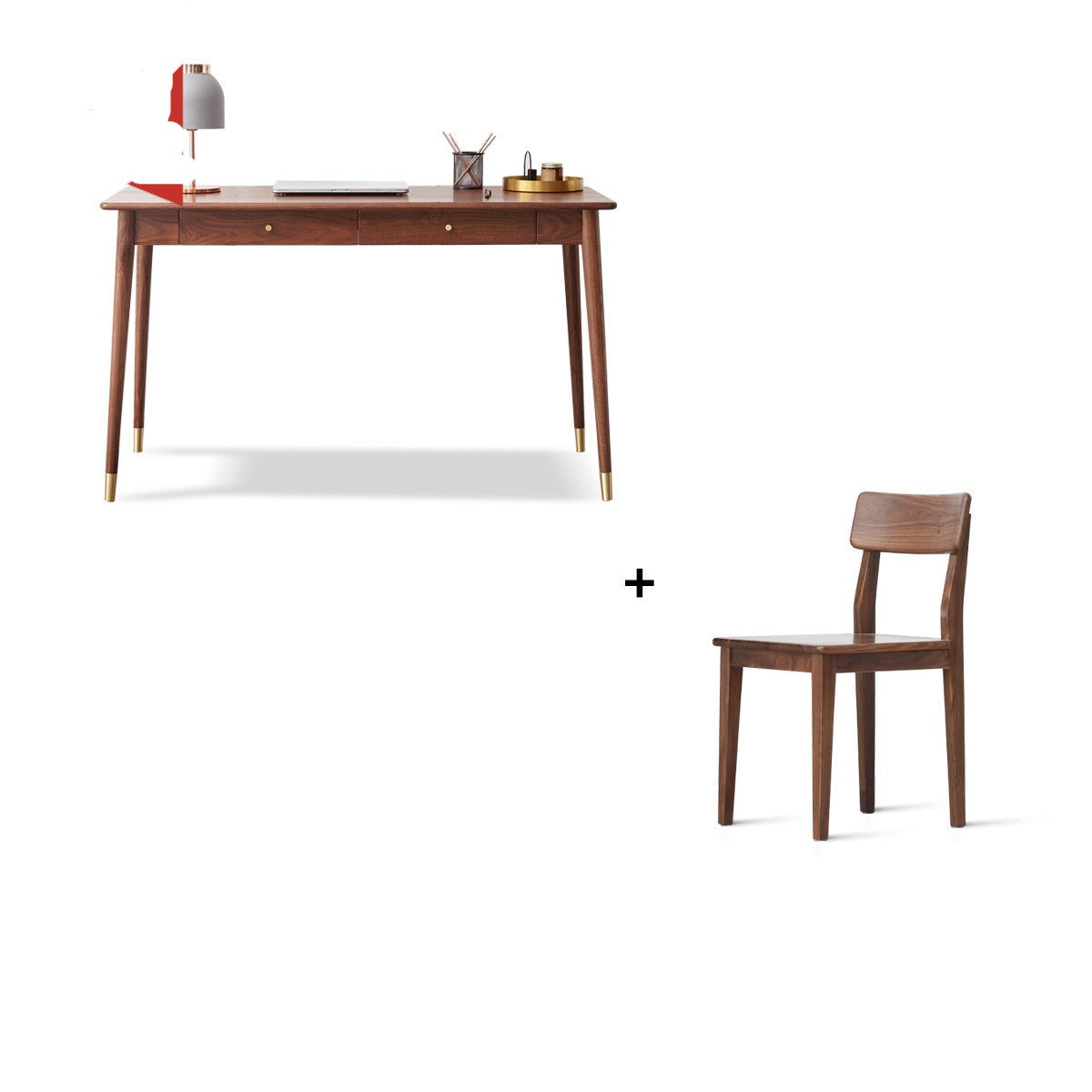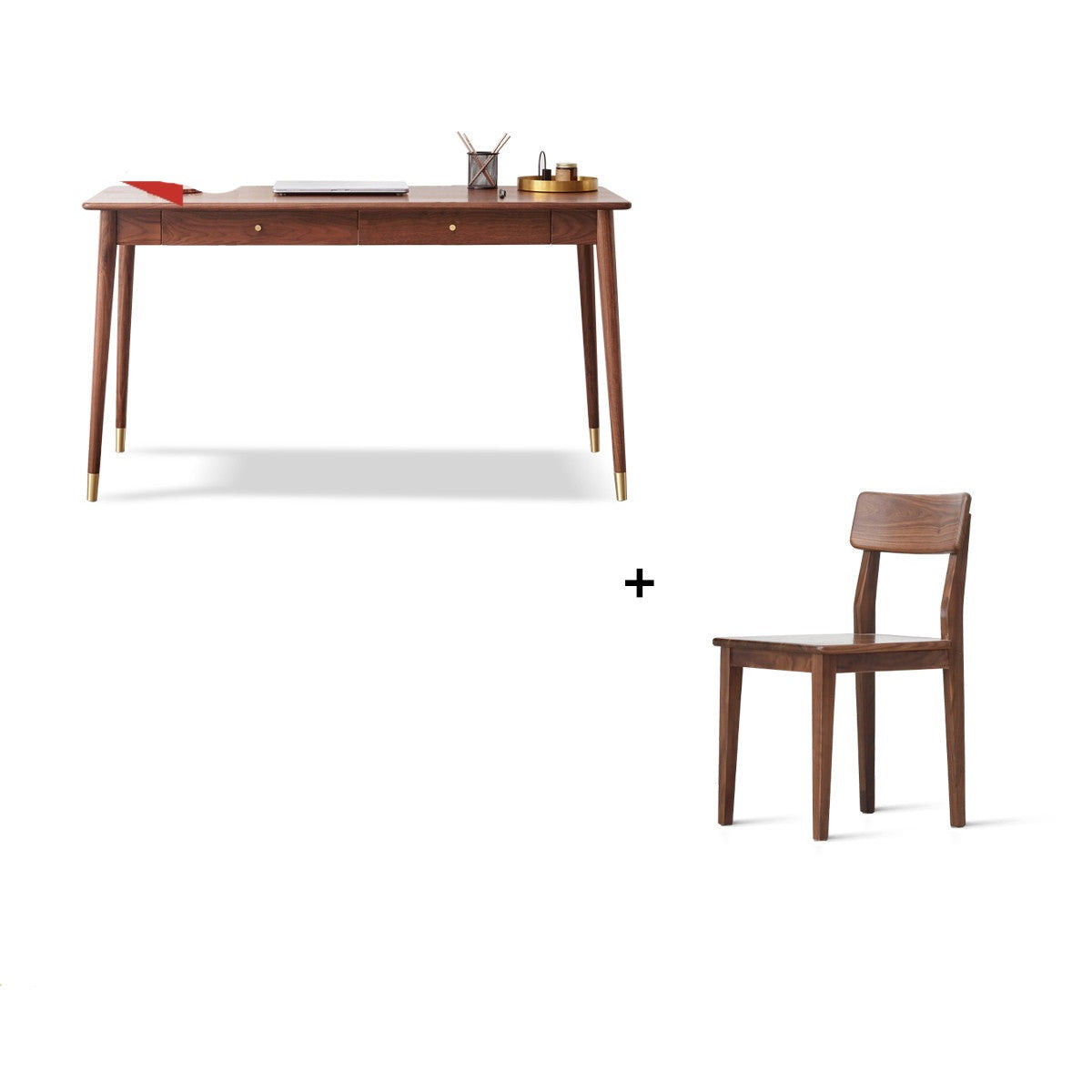 Black Walnut solid wood Office desk"
---
Precious North American FAS-grade black walnut, finely coated with wood wax oil, silky to the touch and fine in texture
with refined brass metal
Light luxury full of charm, more valuable for collection

Good looks are natural
The texture is as delicate and soft as silk, smooth and beautiful wood grain advanced refined brass elements

Spacious desktop, comfortable office
1.2m wide with a 56cm deep desk surface, computers and books can be placed freely, without being crowded and not restricting the arms.

Double drawer storage, just right
The drawers are designed to be relatively shallow. First, the high drawers are easy to appear bulky and damage the overall shape of the desk. Second, the shallow drawers are not easy to overlap, so they are clear at a glance and easy to pick up.

Tall table legs, light and stable
The spindle-shaped table legs are slightly expanded, visually lighter, the center of gravity is lowered, the material is thick, and the load-bearing and stability are very good.

Simple back panel, beautiful without leaning against the wall
The 9cm solid wood vertical structure not only provides strong support for the desk, but also looks beautiful even if it is not placed against the wall.
North American Black Walnut: precious wood species, FSC®-certified.

Depending on the light and time, the core material's hue can range from reddish brown to dark brown.
Only wood with really deep colours, like black walnut, will have a golden shine.
Black walnut has an uneven texture and distinctive black-gray lines that are caused by the significant temperature difference between day and night in the Appalachian Mountains and the severe winter.
There are six different types of grains in black walnut: wavy, mountain, straight, golden birdpecking, and water drop.
It is challenging to have two different types of grains in one type of wood.
The whole product is made up of 100% pure solid wood, -without any artificial boards, -without veneer, -without spliced ​​boards, all natural.
finished with our nourishing natural vegetable wood wax oilbotanical formula, from soybean oil,which protects the timbers and reveals it's natural texture.
the texture of black walnut there are many infiltrating bodies in the catheter, which is very easy to absorb wood wax oil.
After painting it feels silky and smooth, and the texture of the wood cell catheter can be thouched.
the surface is shiny and more precious.
Our furniture is 100%FSC®-certified wood from forests that are responsibly managed to be environmentally sound and socially beneficial
By choosing FSC®-certified furniture, you are supporting responsible management of the world's forests.
An additional material is paulownia wood, which is used only for the inner panel of the drawer. (for some products)
Corrosion resistance, wear resistance, high temperature resistance, no deformation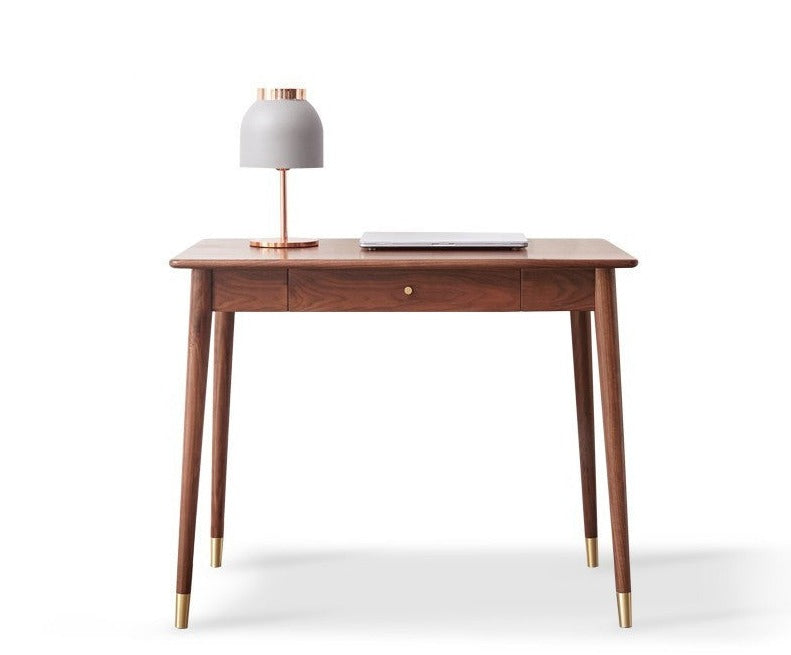 Free shipping 5-6 weeks , Free return


The whole product is made up of 100% pure solid wood,- without any artificial boards, veneer, spliced boards, MDF, particle board, all natural
100% pure solid wood
simple and natural, healthy and environmentally friendly, stable and durable.
This product has no reviews yet.