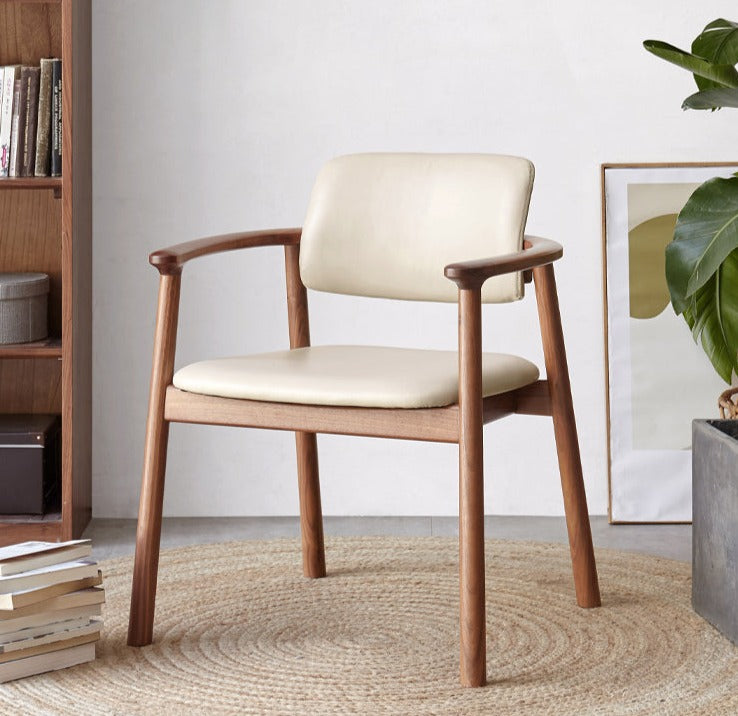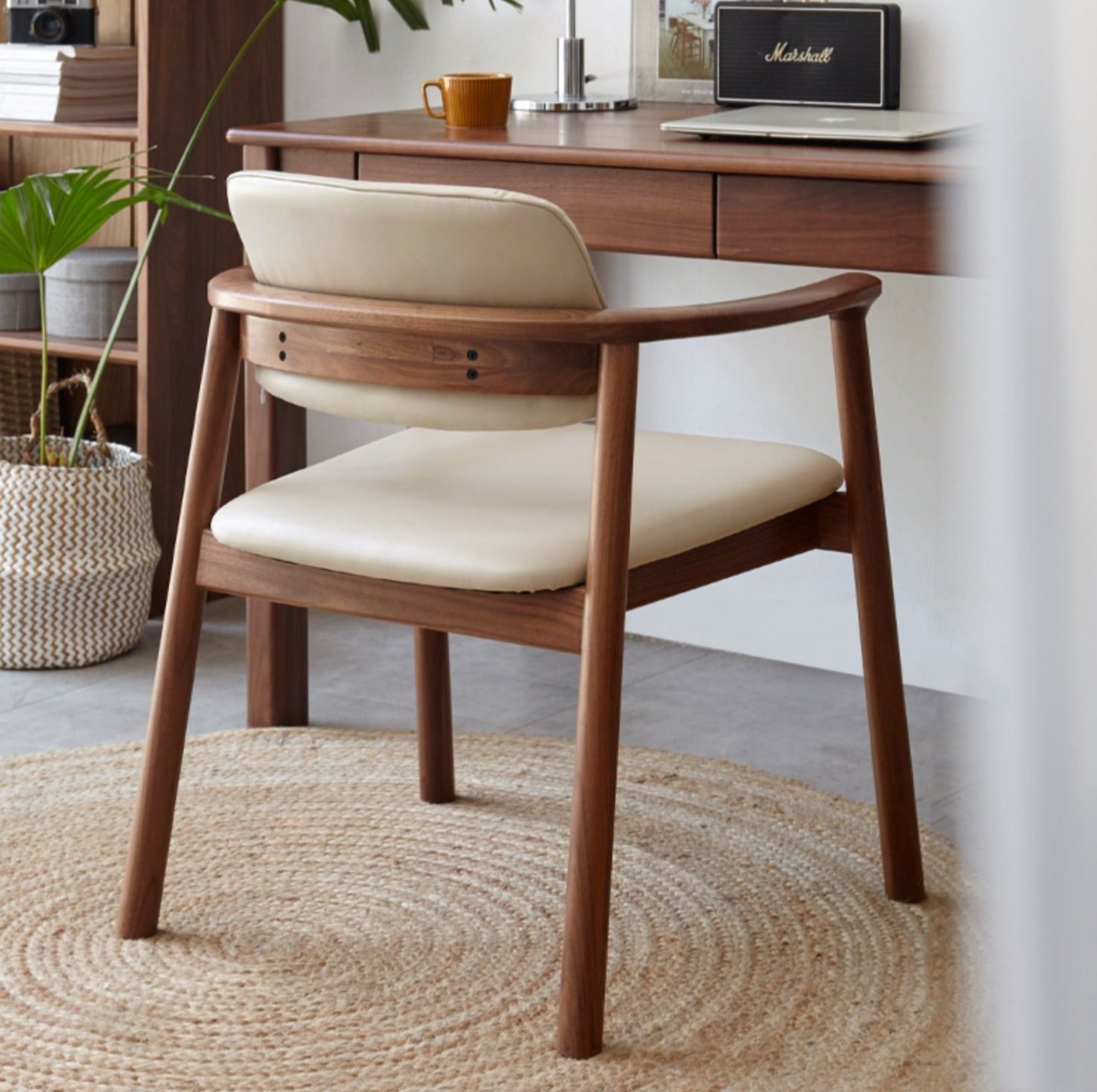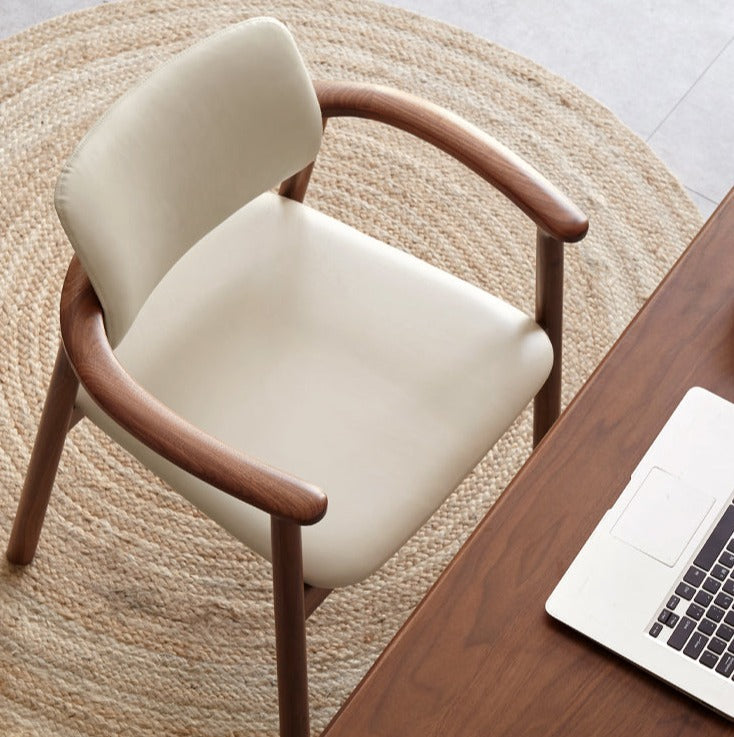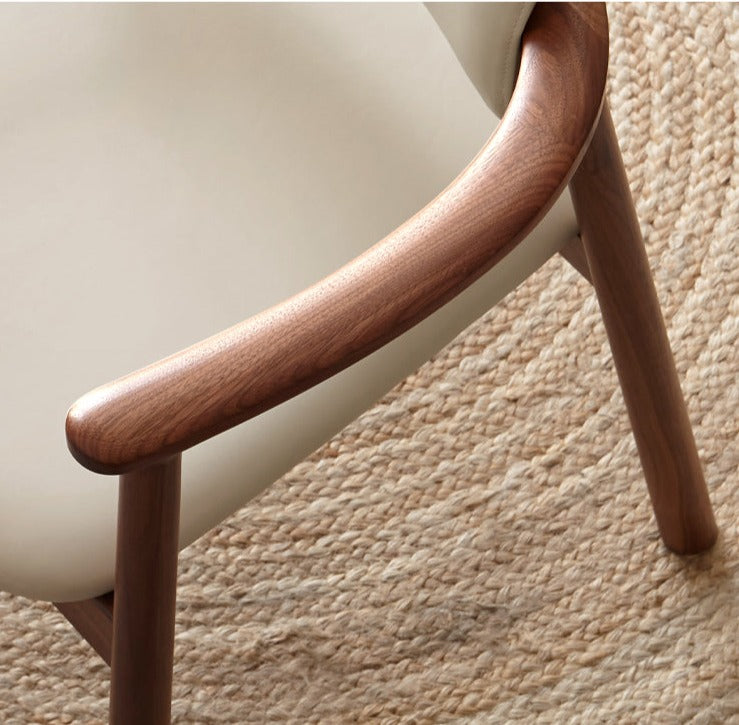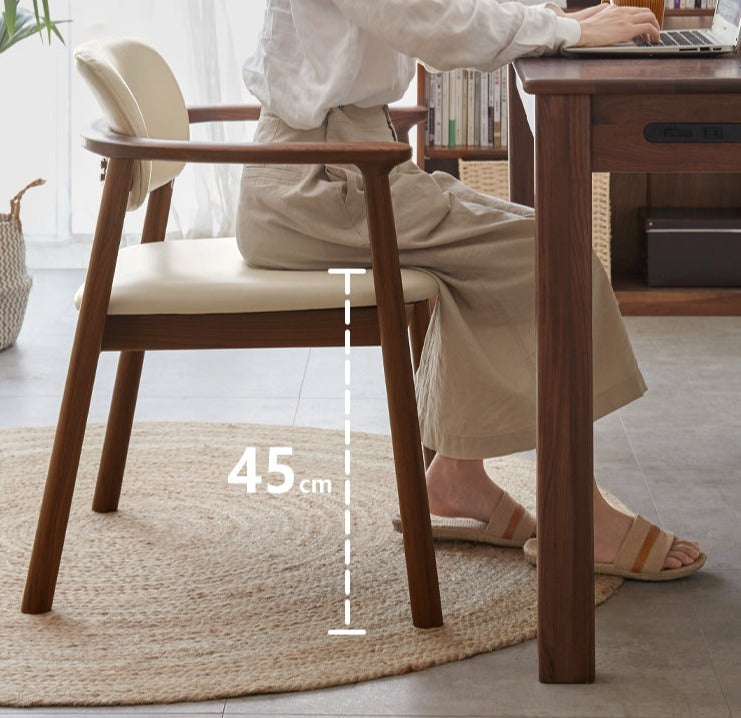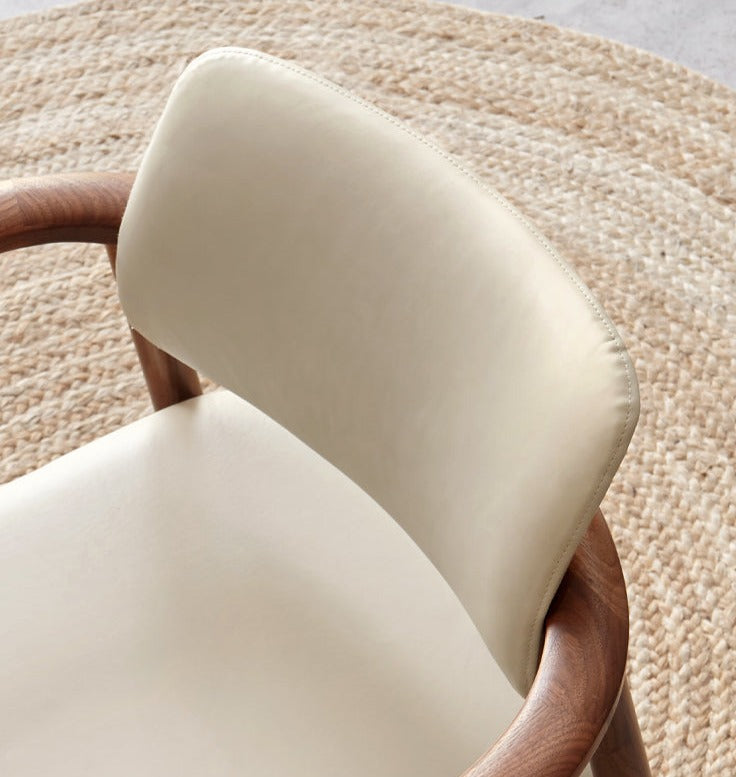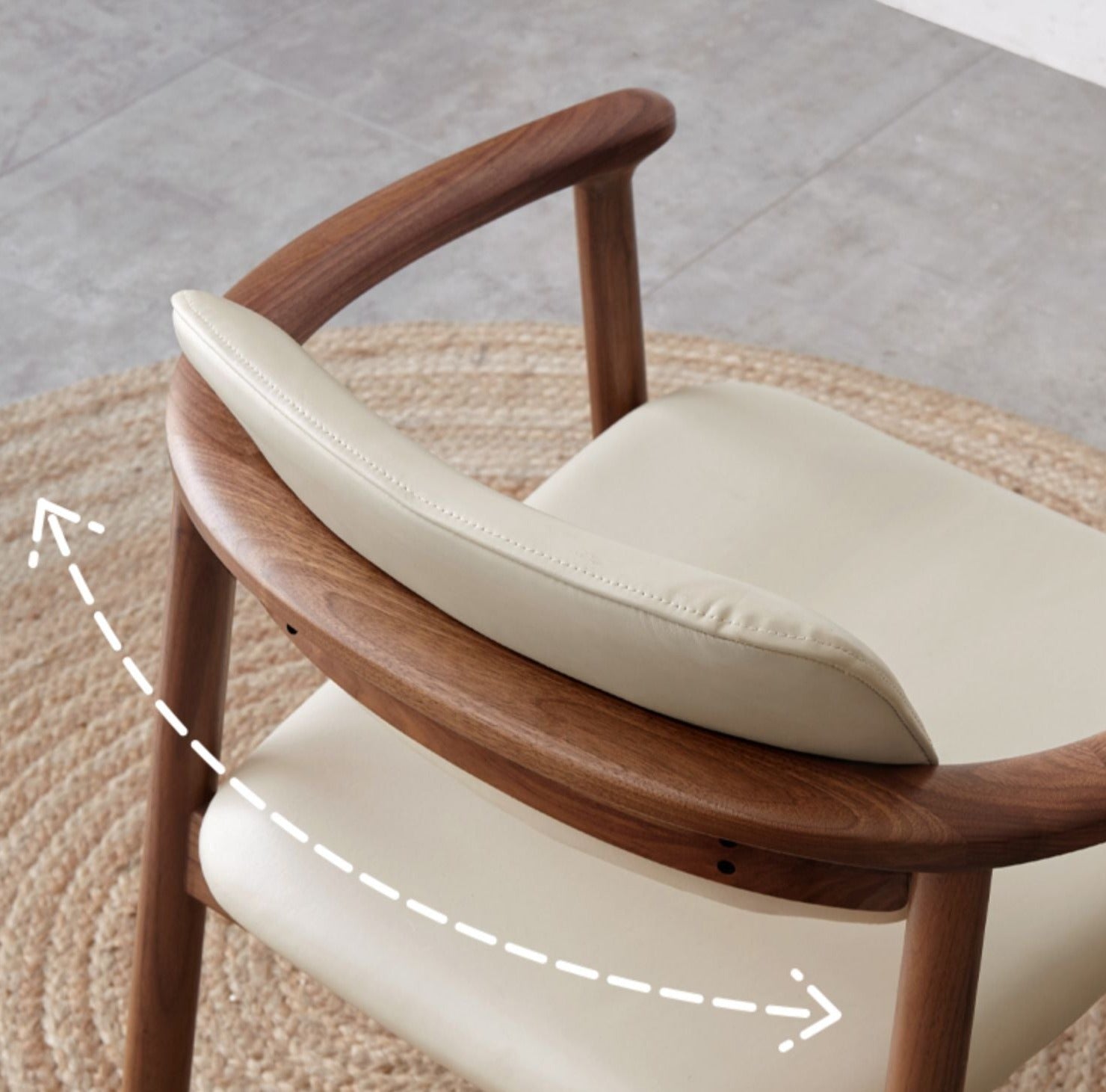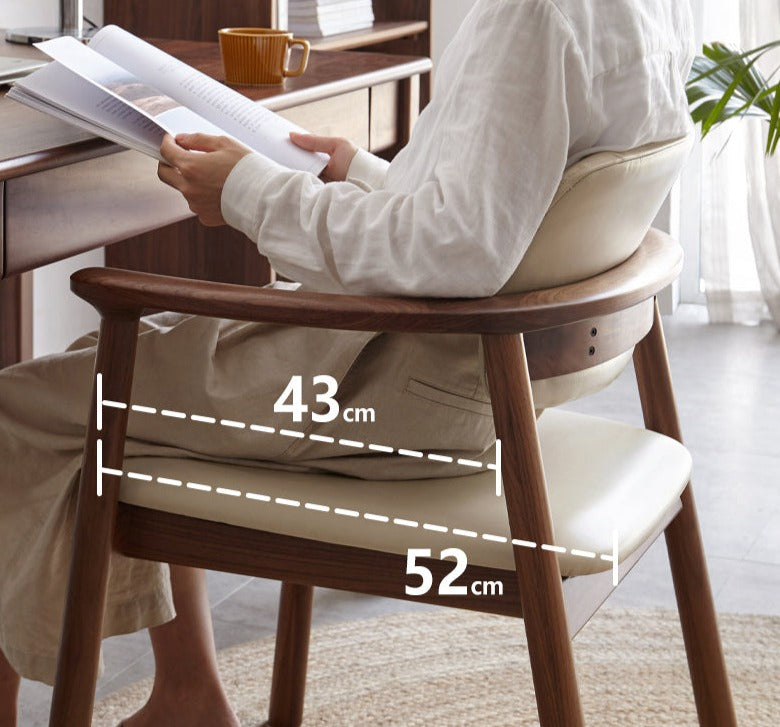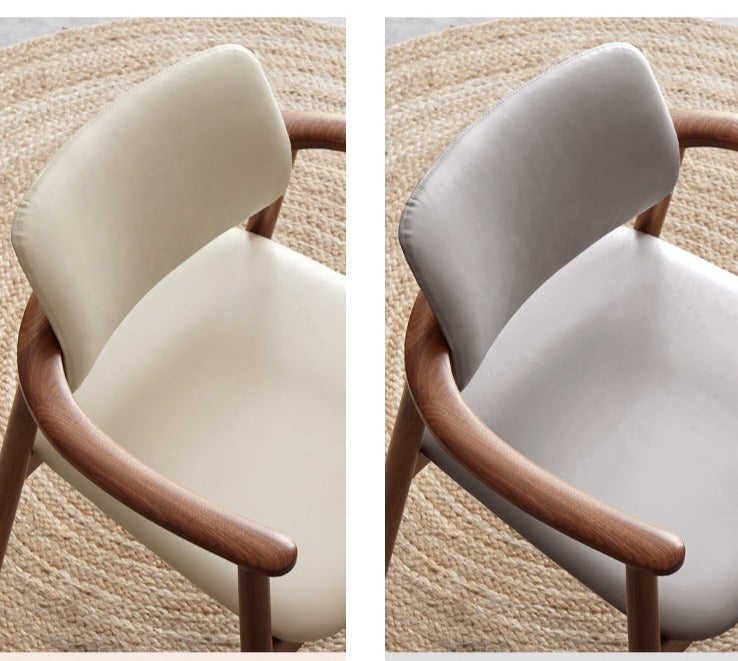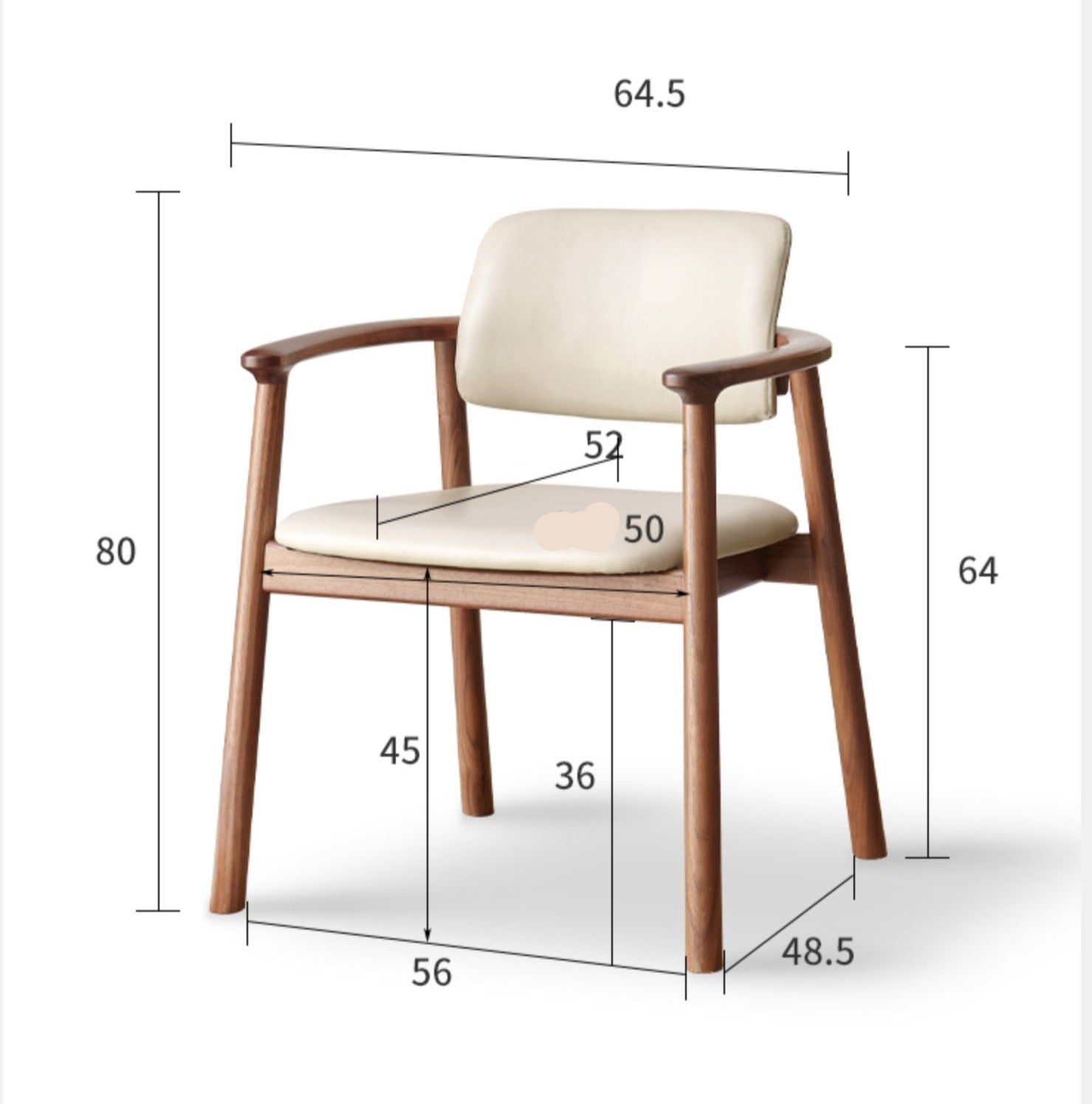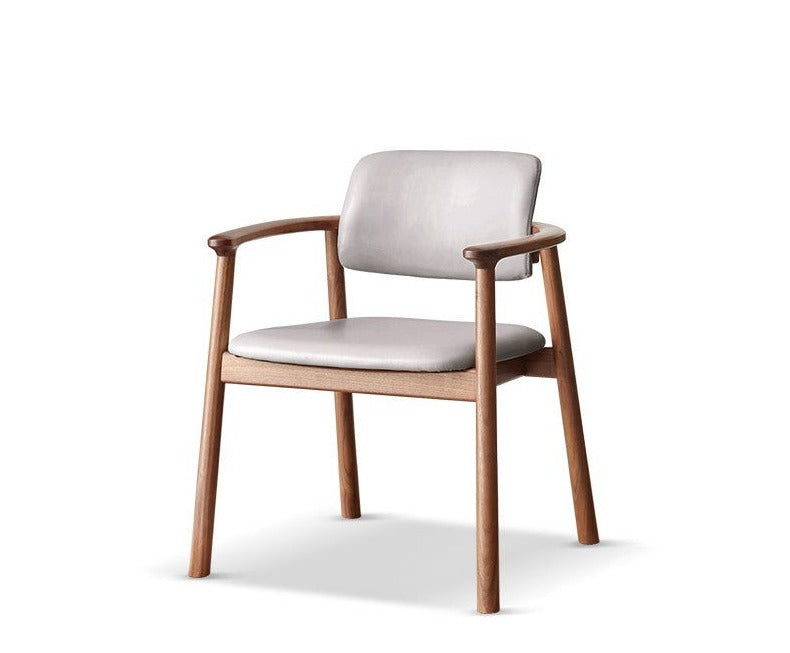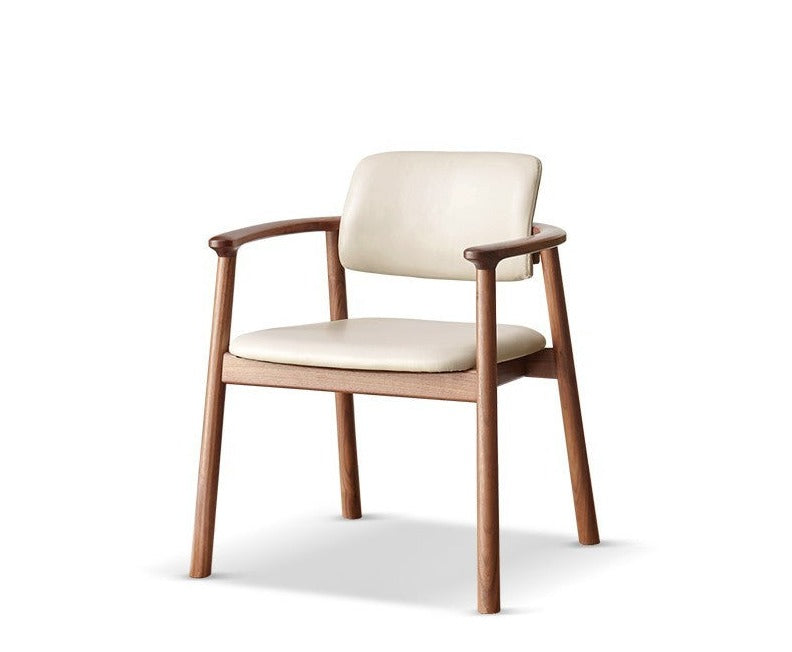 Black walnut upholstered armchair*
---
A chair that is "both internal and external", you have taste, it is worth having! Precious black walnut wood, matched with the top layer of yellow leather, the texture is visible, and it is more comfortable to sit on~
Round armrests, comfortable to lean on, no elbow knocking, 43cm sitting depth, accommodating various sitting postures,
Let you sit back and be unrestrained!
Precious materials + ingenuity, to accompany you longer.

Comfortable soft bag, the sitting feeling is no longer "hard"
The seat surface is filled with high-elastic sponge + pine wood, and the sitting feeling is moderately soft and hard.
Soft yet supportive, comfortable just right~

Top layer of yellow cowhide, precious material
The touch is as smooth as skin, with good elasticity and skin-friendly touch,
Wear-resistant and wrinkle-resistant, not easy to tear, no expense on materials, a chair can accompany you for a longer time!

Large circular arc armrest, smooth to the touch. The shape of the flat armrest connected by three sections of solid wood is smooth and finely polished, so you can lean on it without knocking your elbows.

Spacious seat surface, comfortable upgrade!
The 43cm wide seat depth gives you enough seating space to accommodate different sitting postures. The front of the seat is high and the back is low, making it more relaxing to sit on.

45cm scientific sitting height, stretch freely
After many tests and adjustments, the sitting height is finally determined to be 45cm from the ground. When sitting on the seat, the calves can naturally land on the ground, without hanging or curling up, and the legs can stretch freely.
North American Black Walnut: precious wood species, FSC®-certified.

Depending on the light and time, the core material's hue can range from reddish brown to dark brown.
Only wood with really deep colours, like black walnut, will have a golden shine.
Black walnut has an uneven texture and distinctive black-gray lines that are caused by the significant temperature difference between day and night in the Appalachian Mountains and the severe winter.
There are six different types of grains in black walnut: wavy, mountain, straight, golden birdpecking, and water drop.
It is challenging to have two different types of grains in one type of wood.
The whole product is made up of 100% pure solid wood, -without any artificial boards, -without veneer, -without spliced ​​boards, all natural.
finished with our nourishing natural vegetable wood wax oilbotanical formula, from soybean oil,which protects the timbers and reveals it's natural texture.
the texture of black walnut there are many infiltrating bodies in the catheter, which is very easy to absorb wood wax oil.
After painting it feels silky and smooth, and the texture of the wood cell catheter can be thouched.
the surface is shiny and more precious.
Our furniture is 100%FSC®-certified wood from forests that are responsibly managed to be environmentally sound and socially beneficial
By choosing FSC®-certified furniture, you are supporting responsible management of the world's forests.
An additional material is paulownia wood, which is used only for the inner panel of the drawer. (for some products)
Corrosion resistance, wear resistance, high temperature resistance, no deformation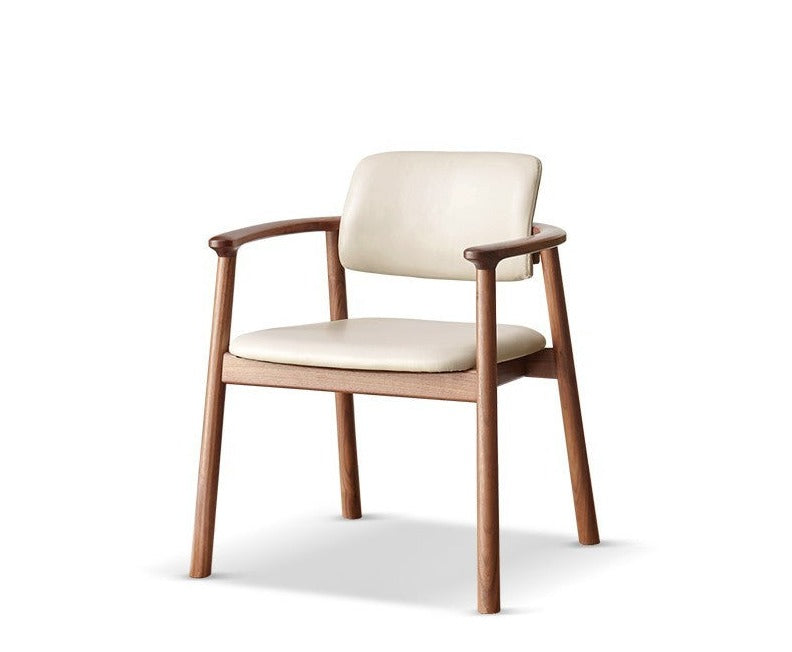 Free shipping 5-6 weeks , Free return


The whole product is made up of 100% pure solid wood,- without any artificial boards, veneer, spliced boards, MDF, particle board, all natural
100% pure solid wood
simple and natural, healthy and environmentally friendly, stable and durable.
This product has no reviews yet.