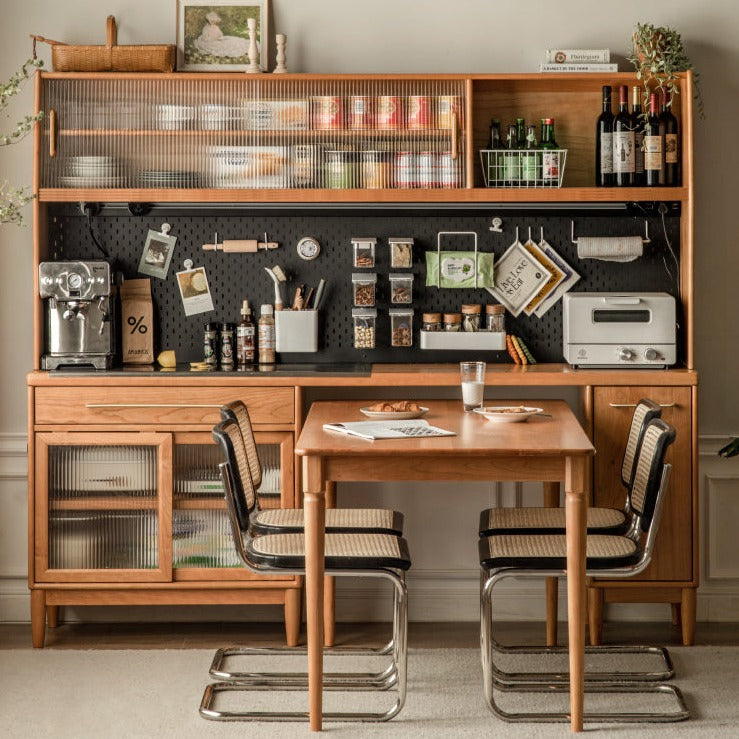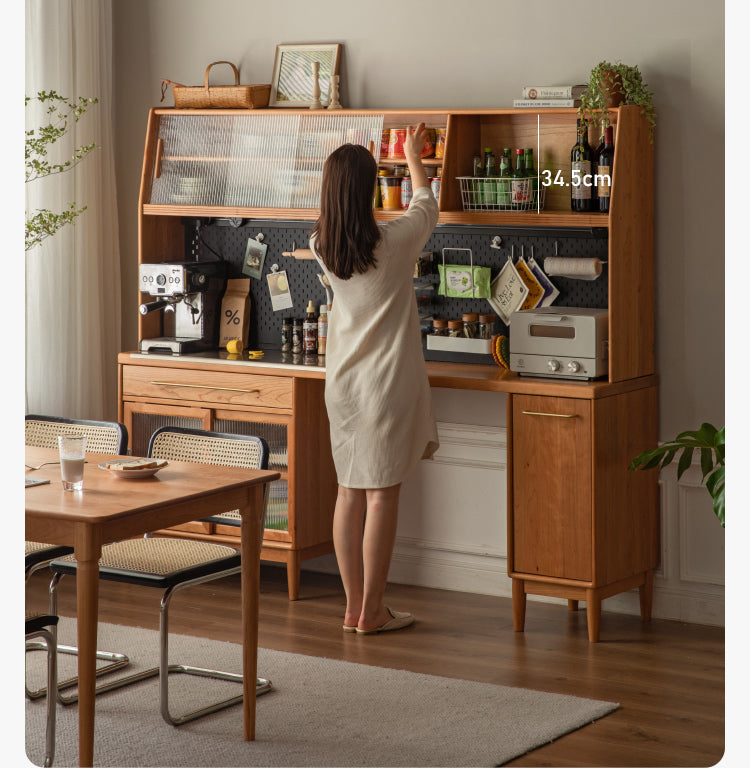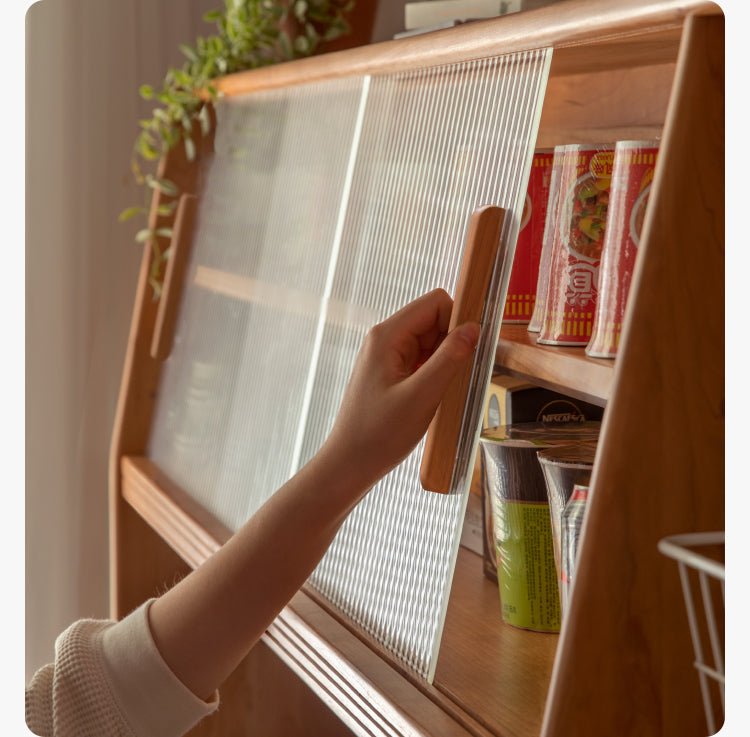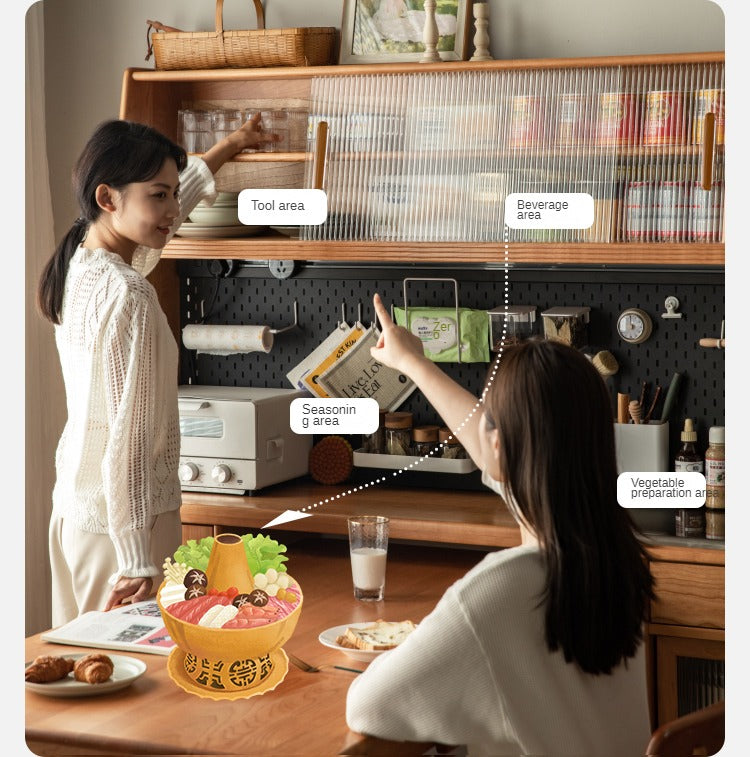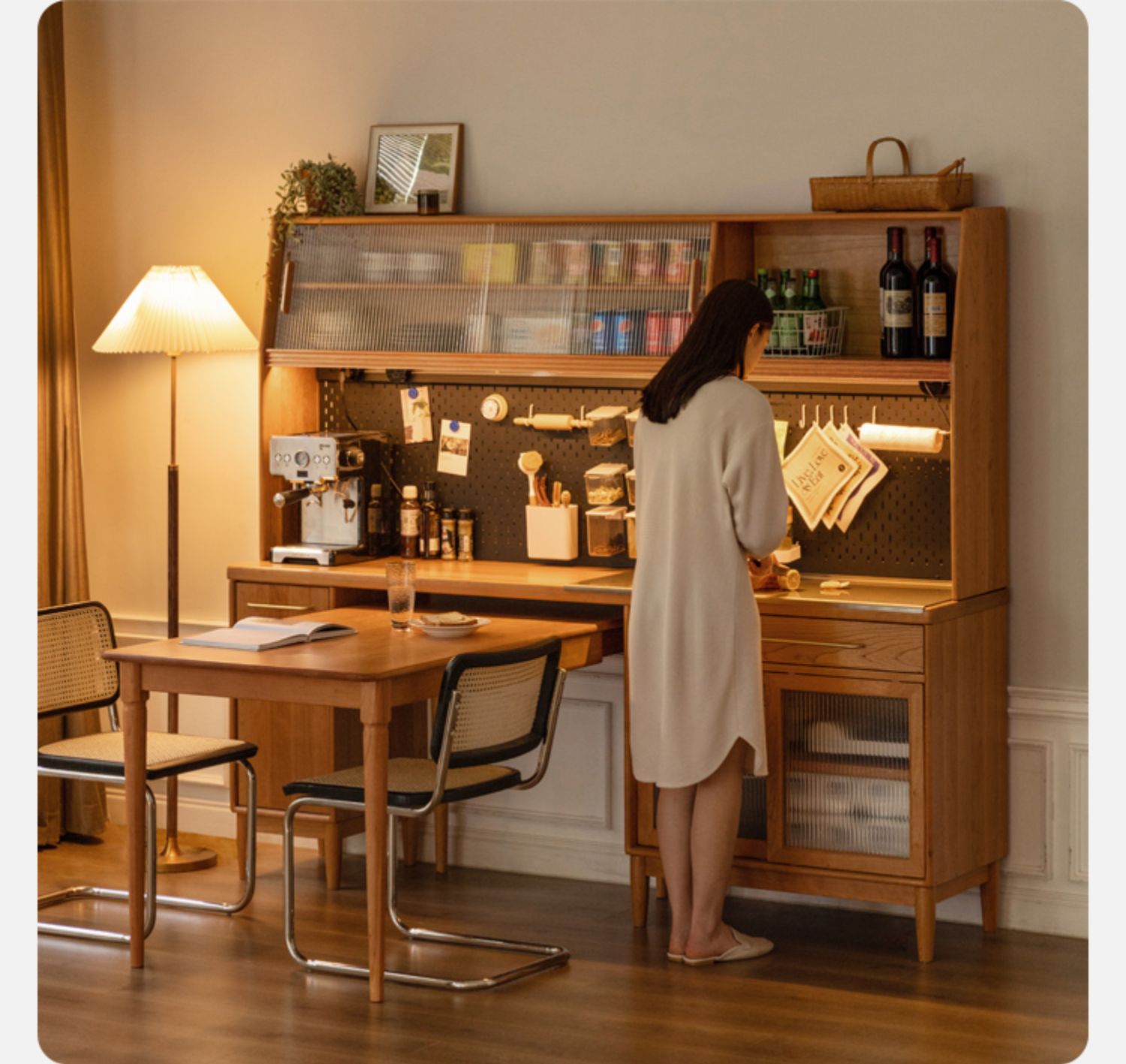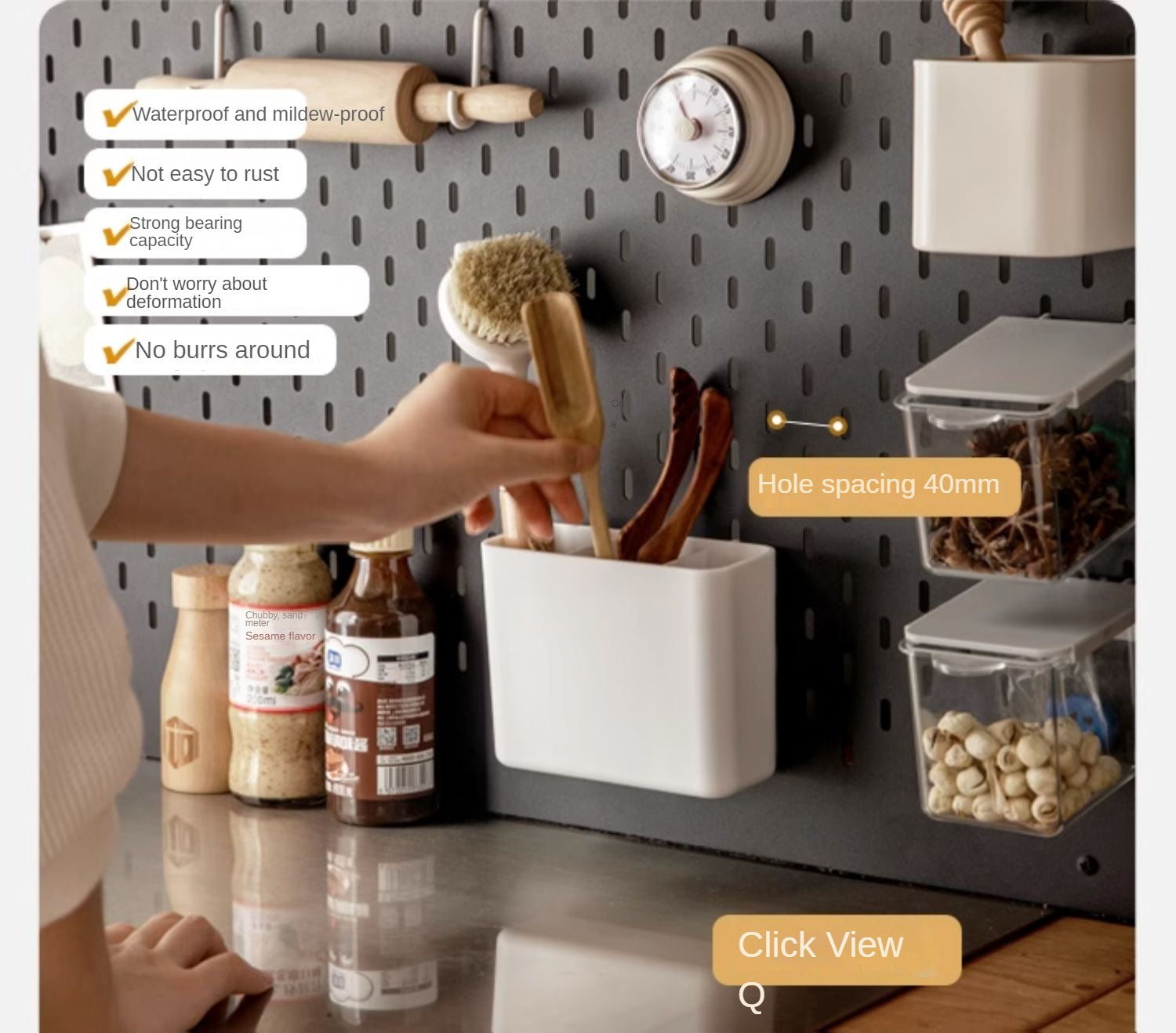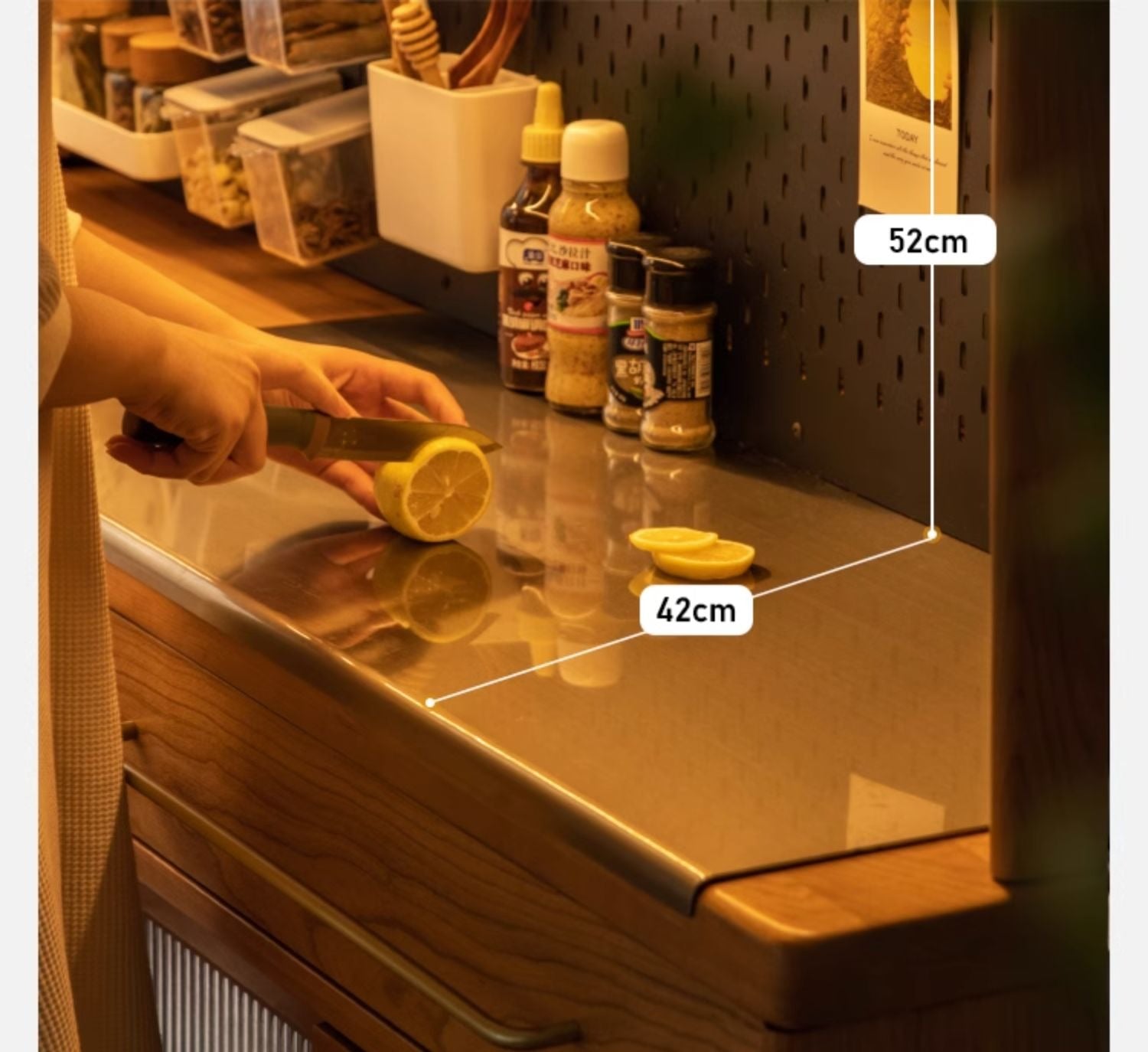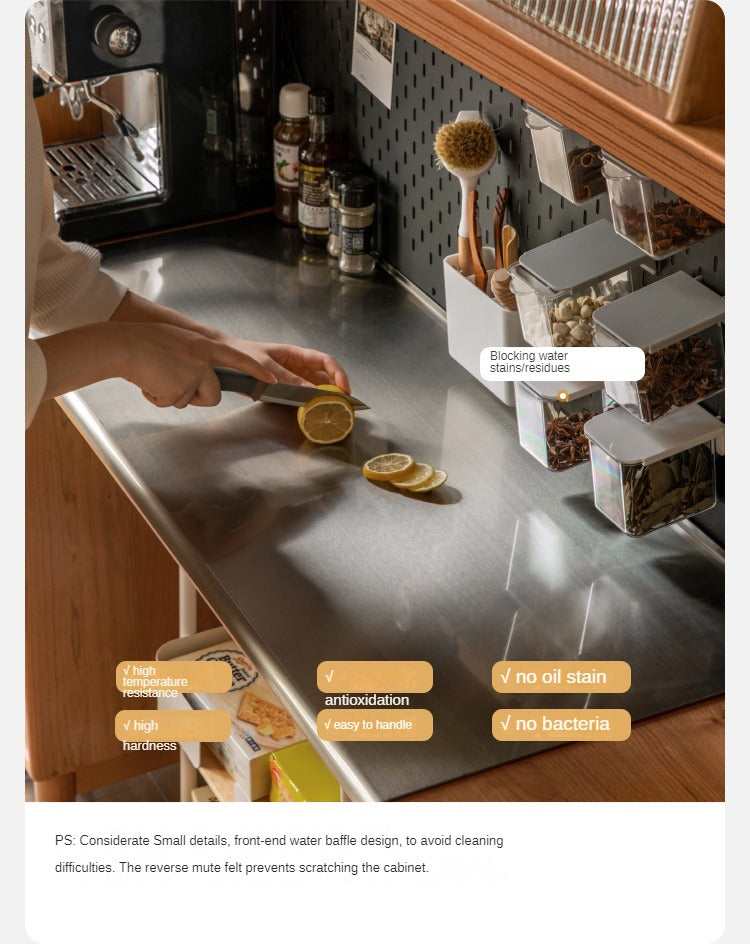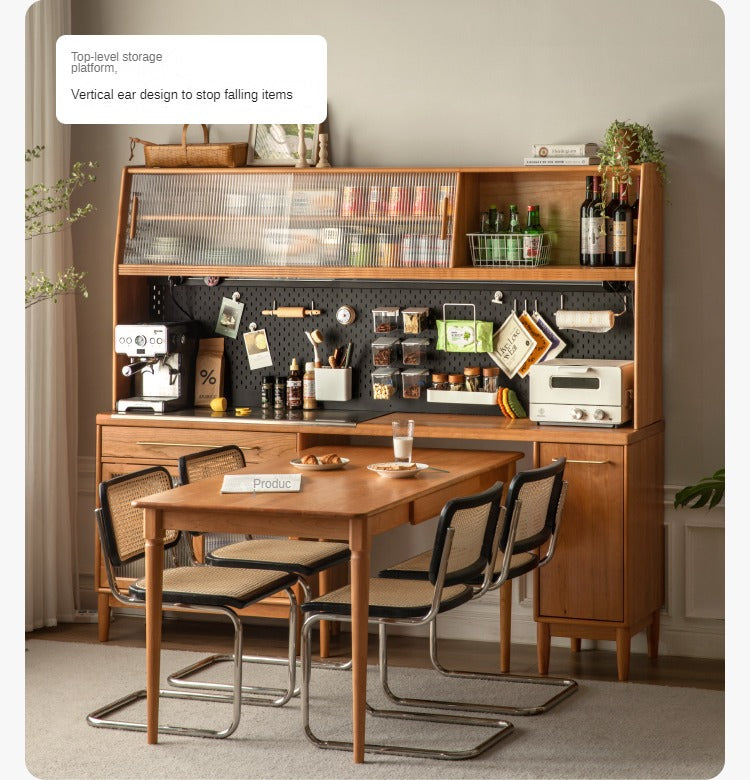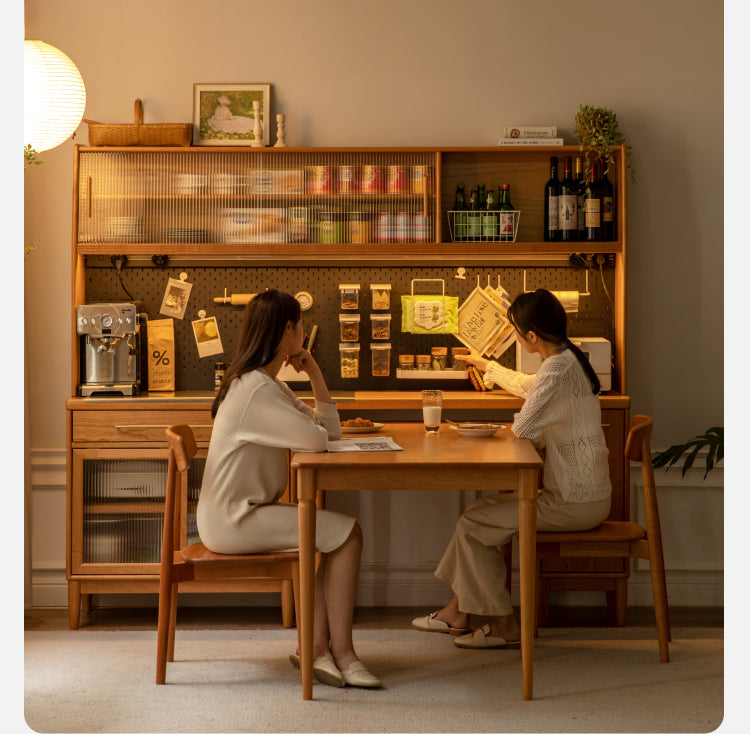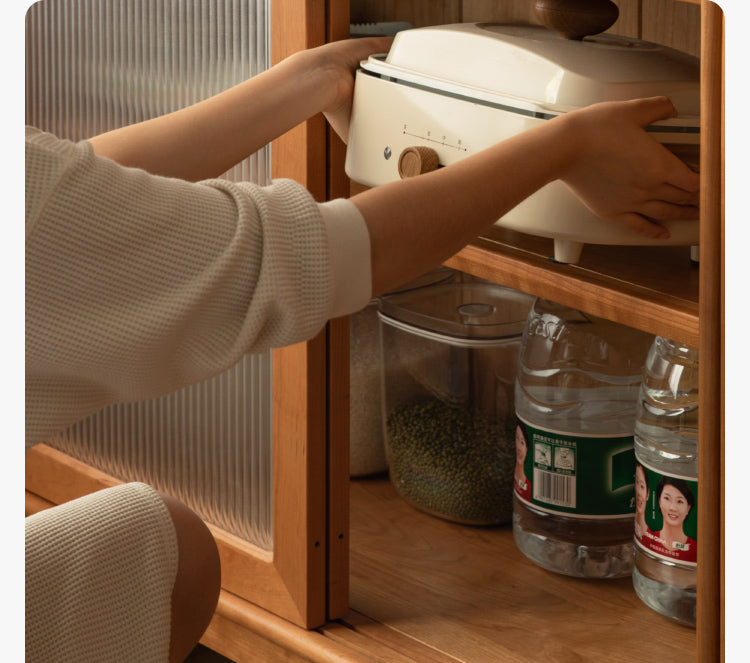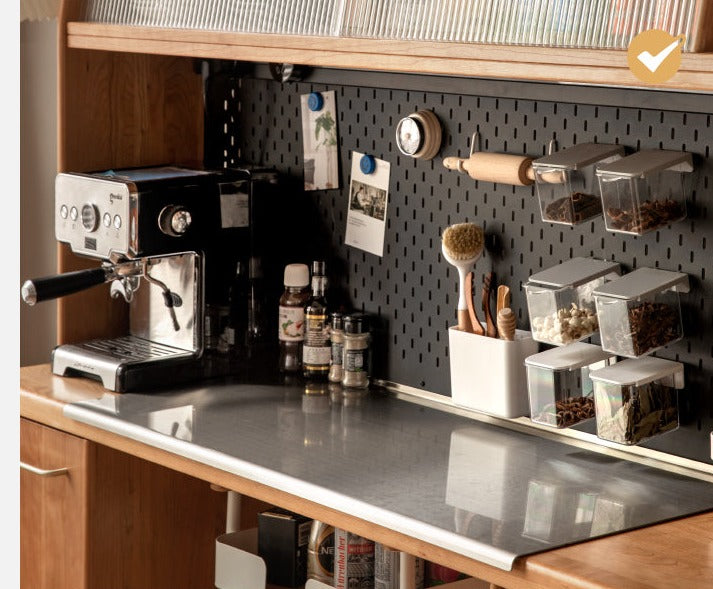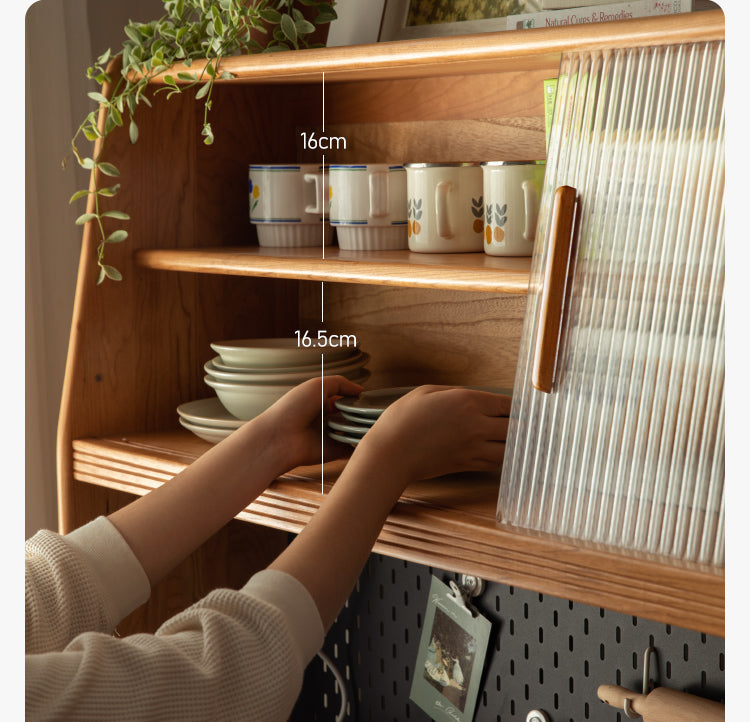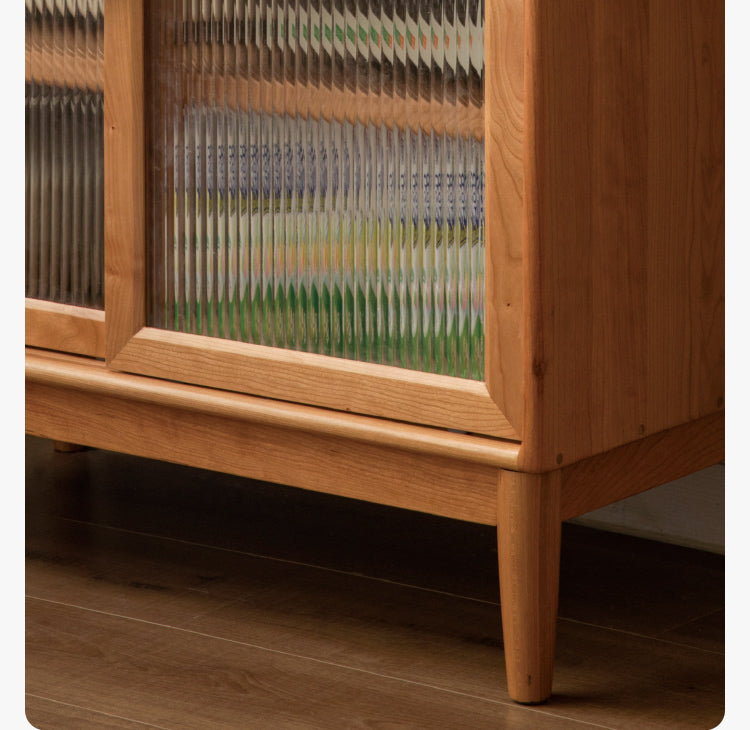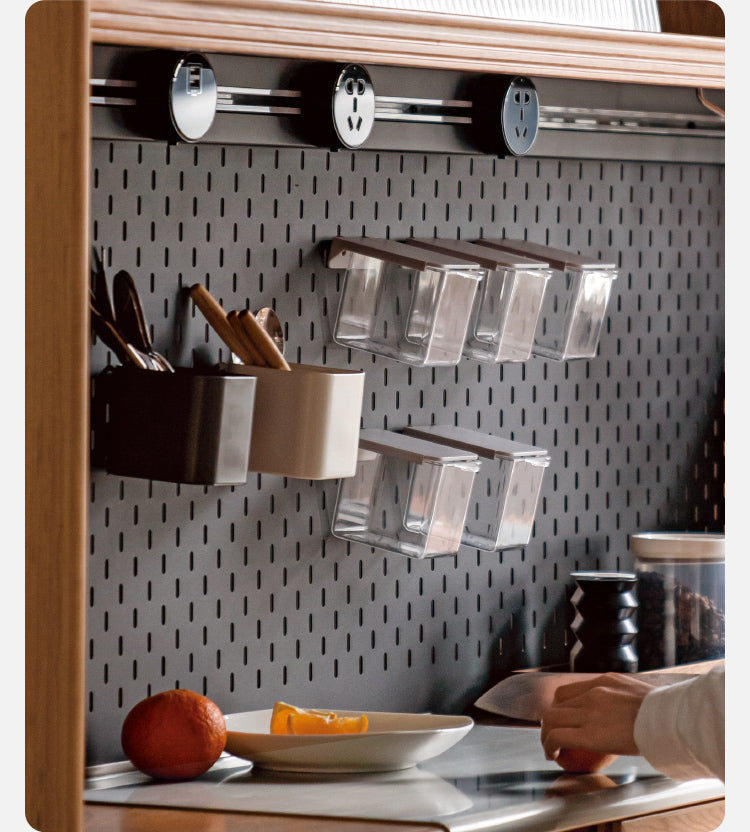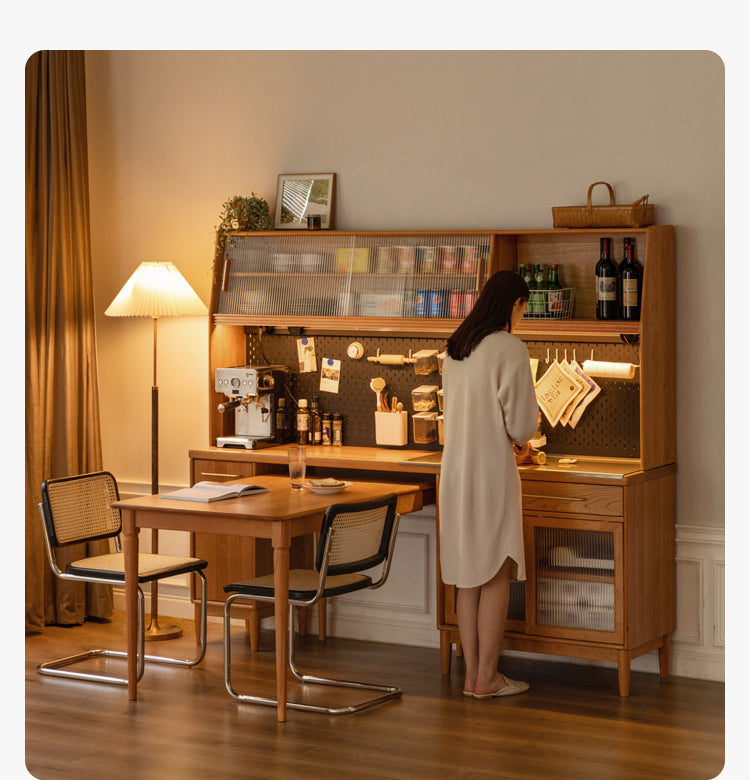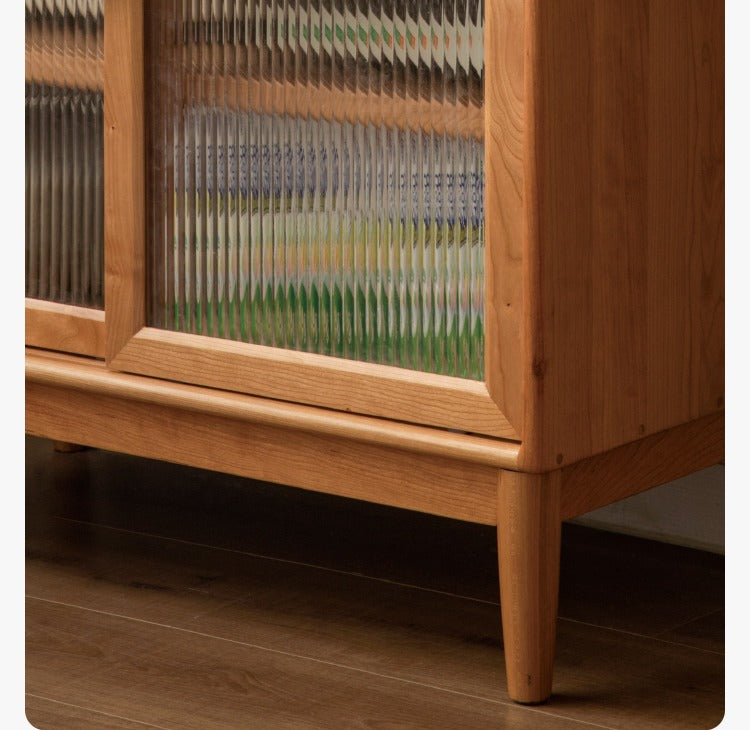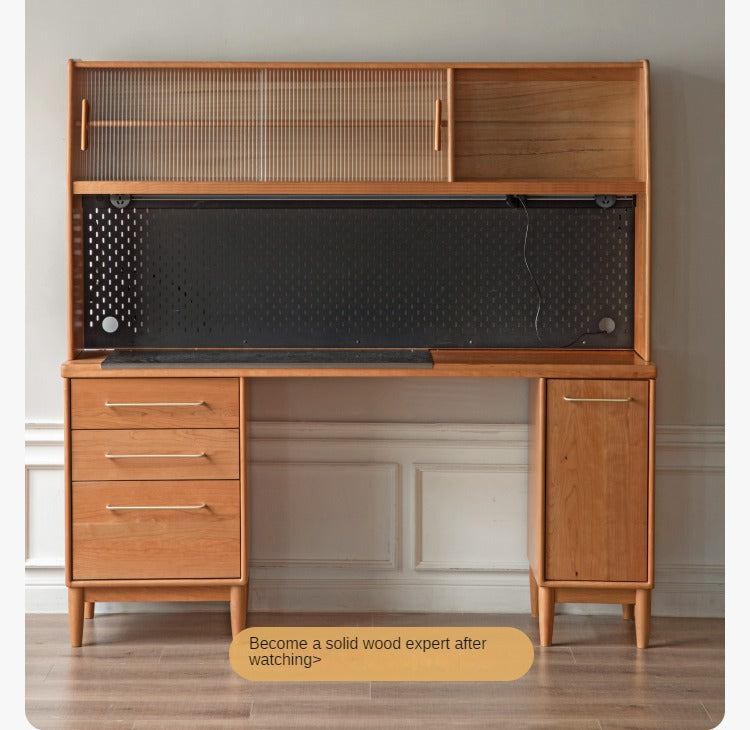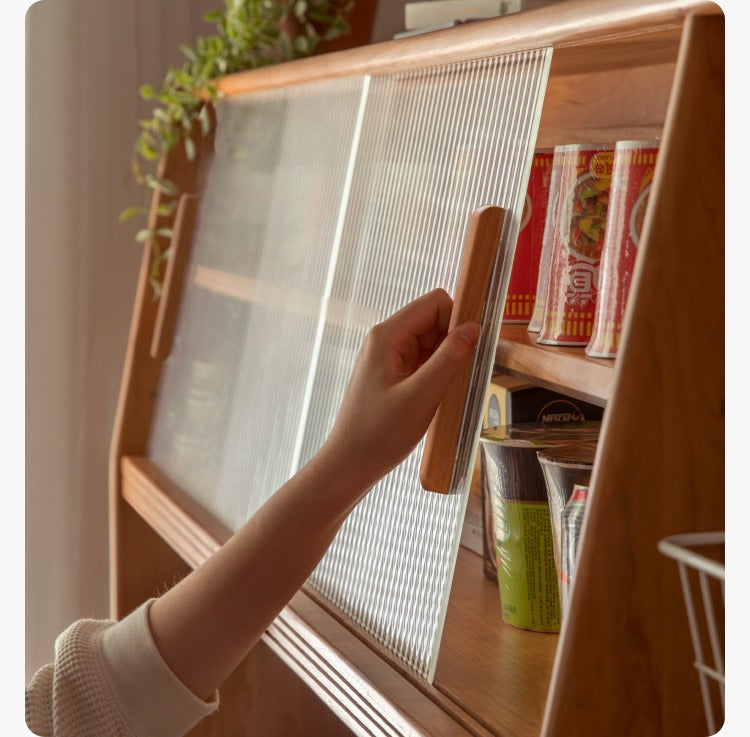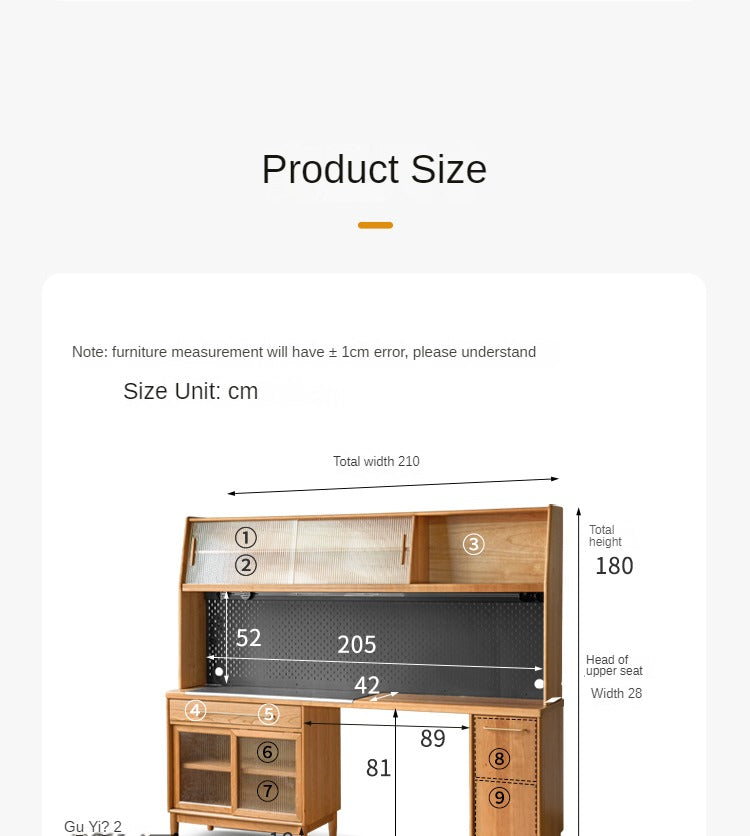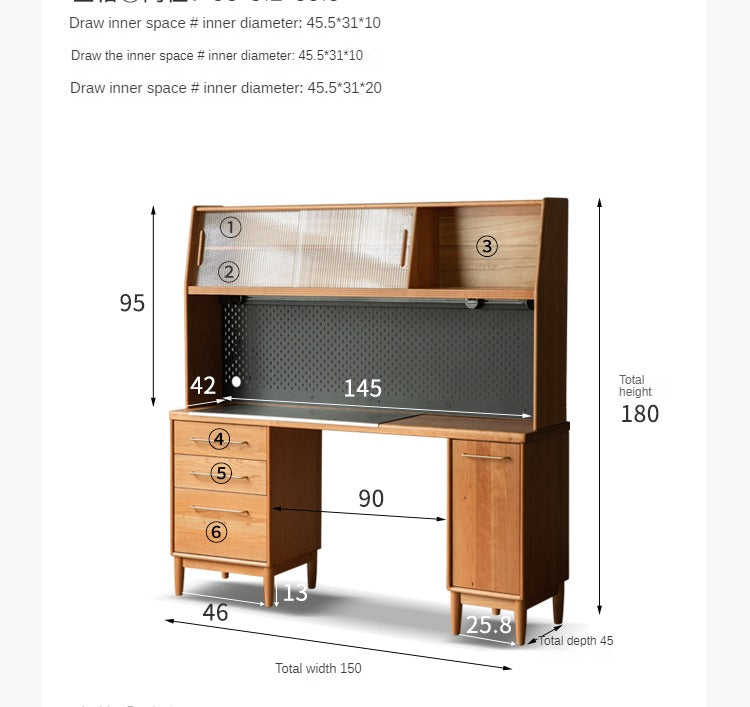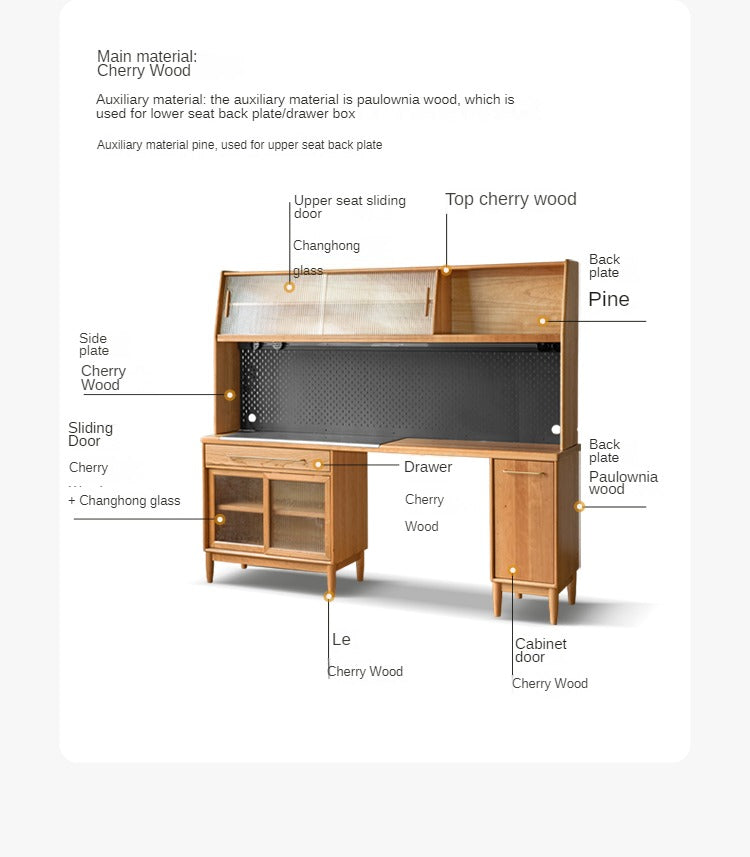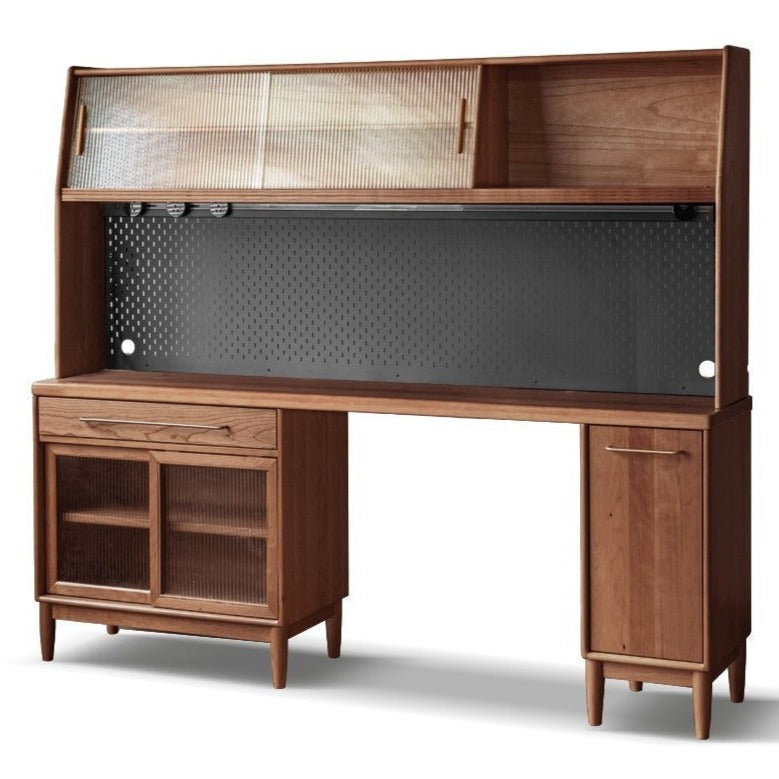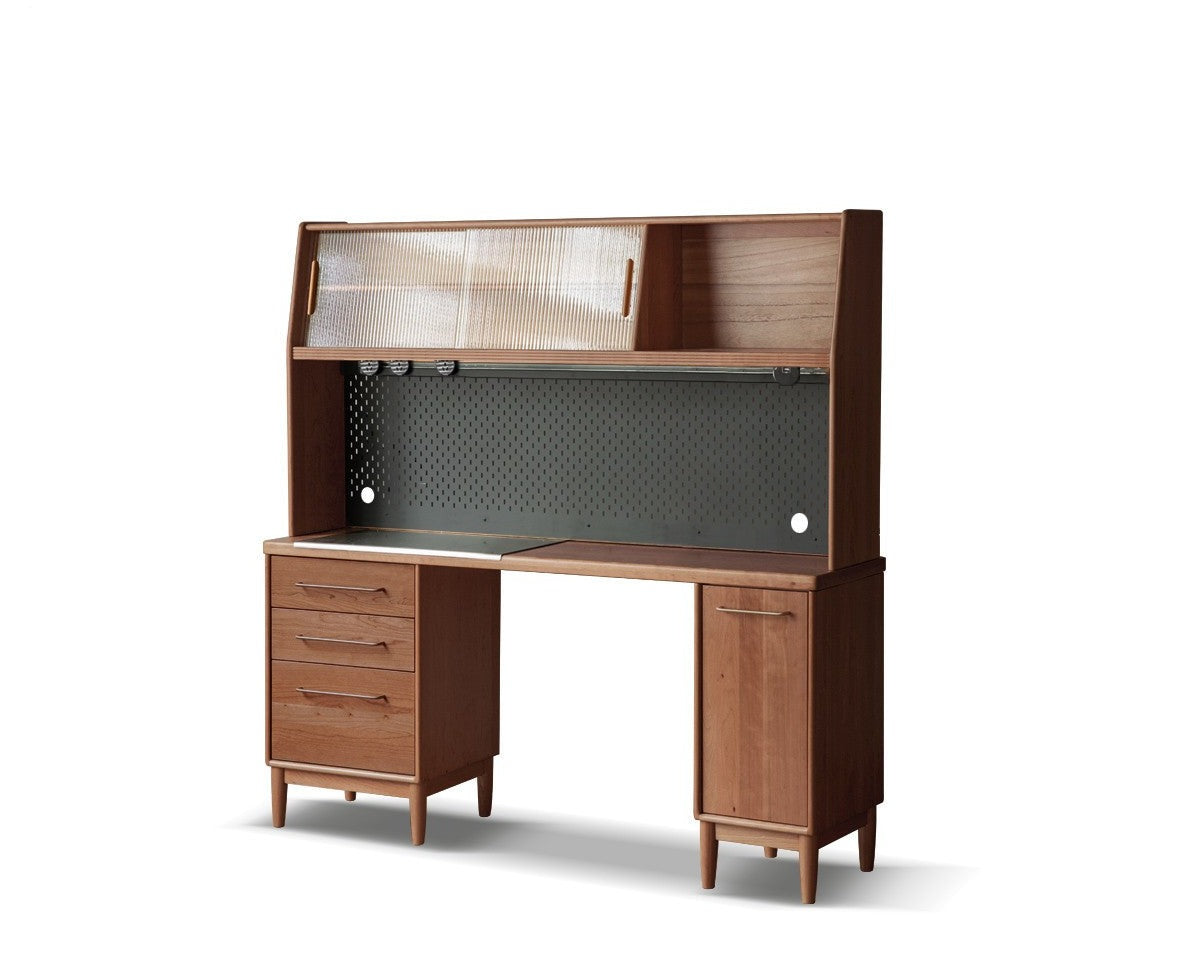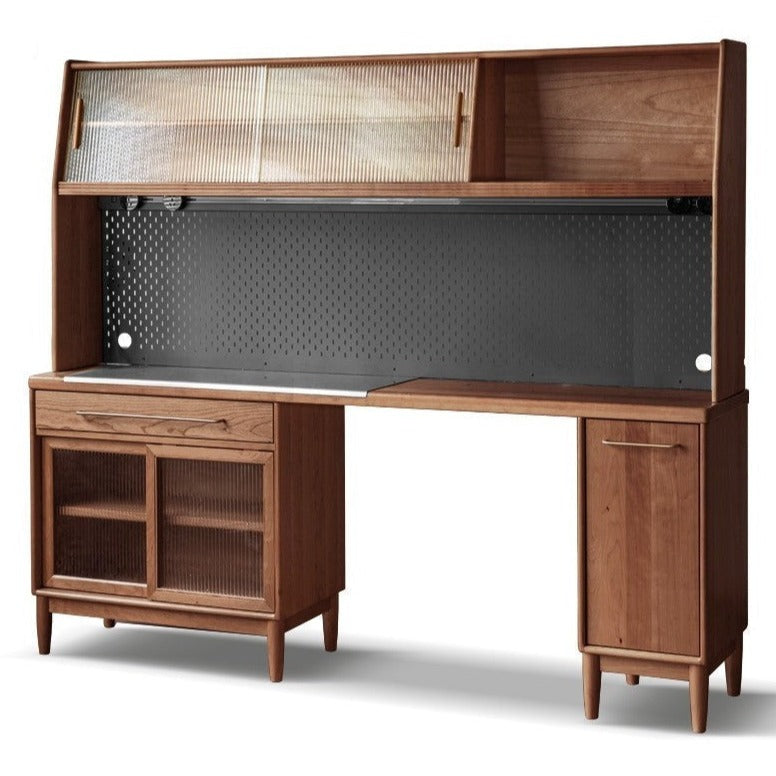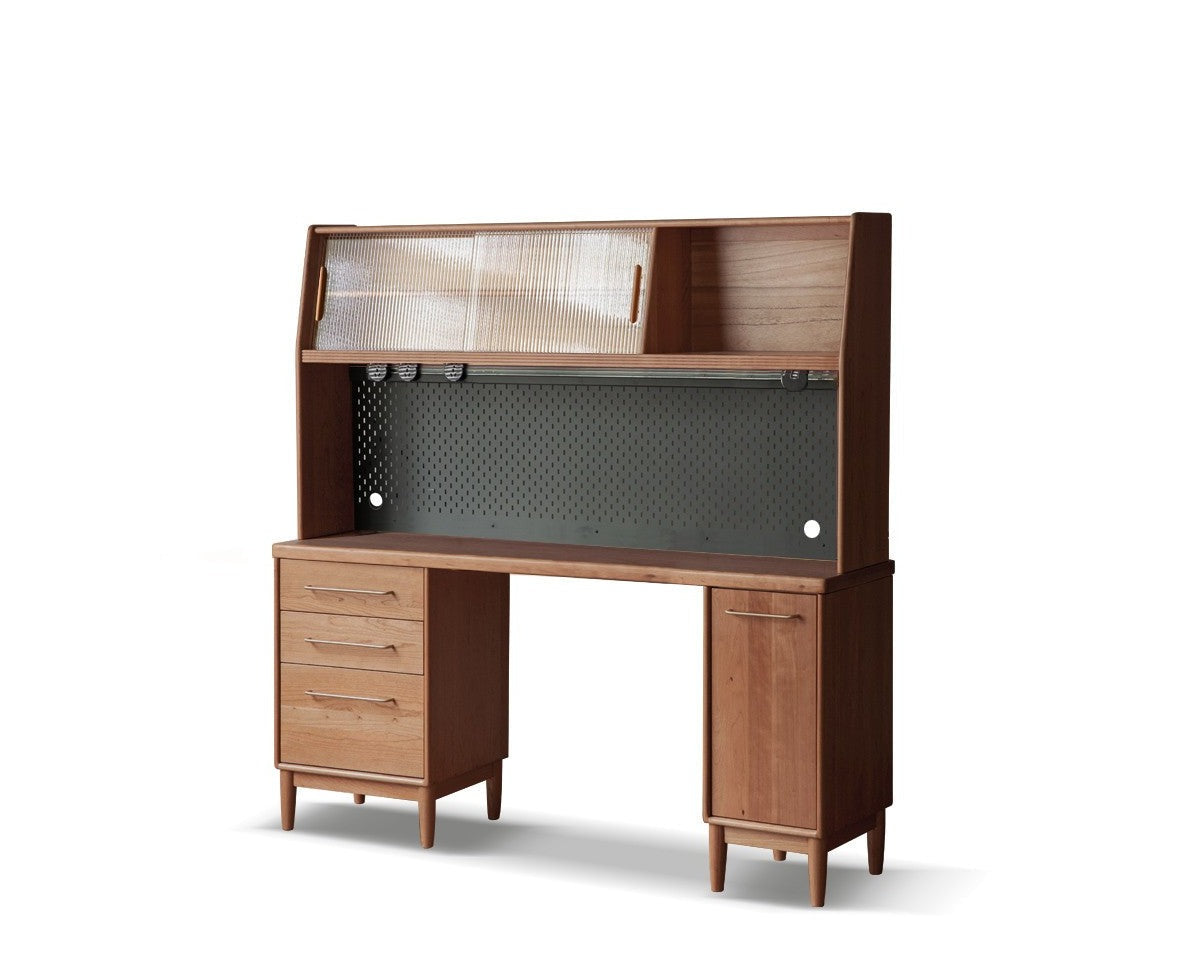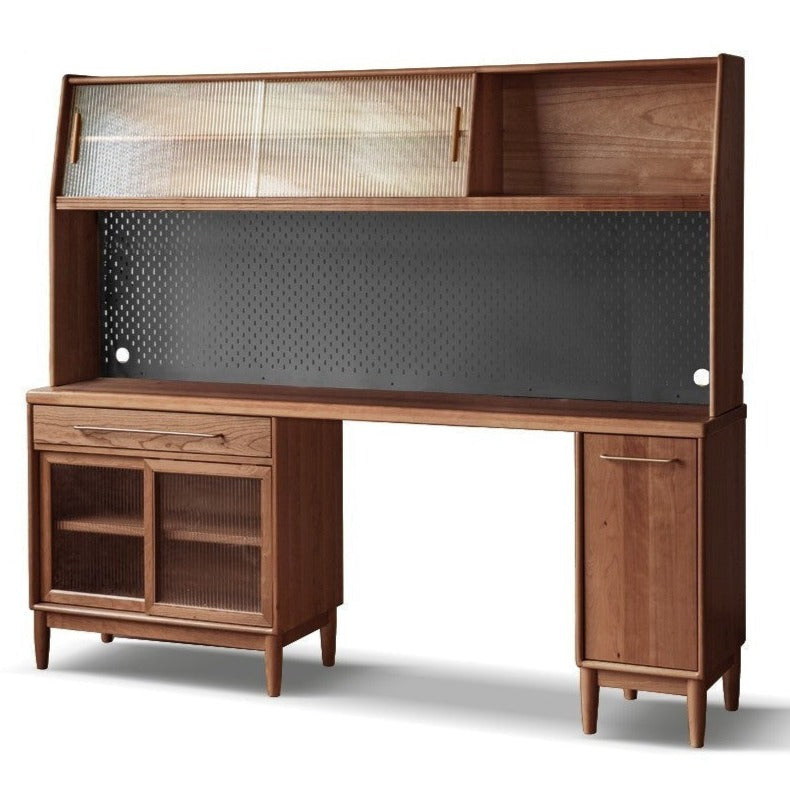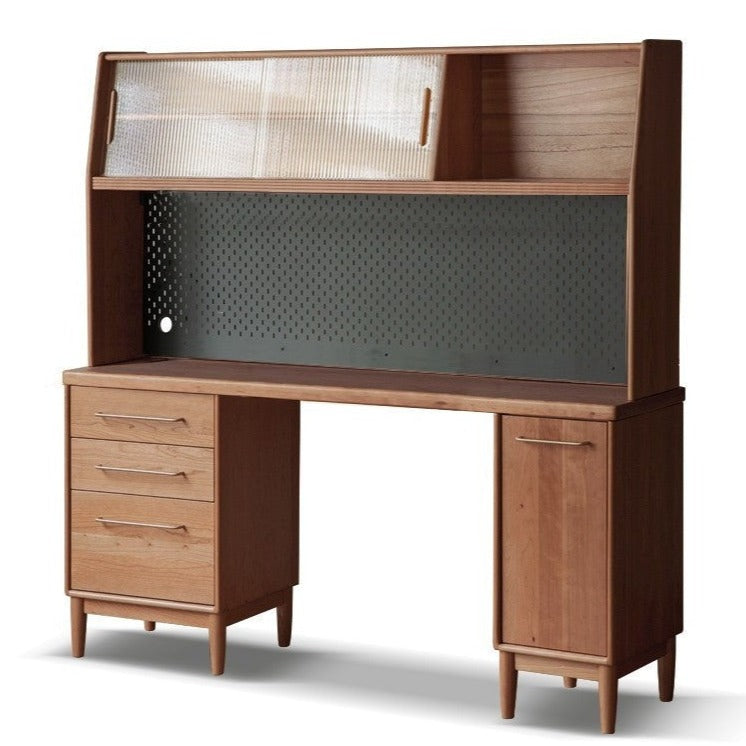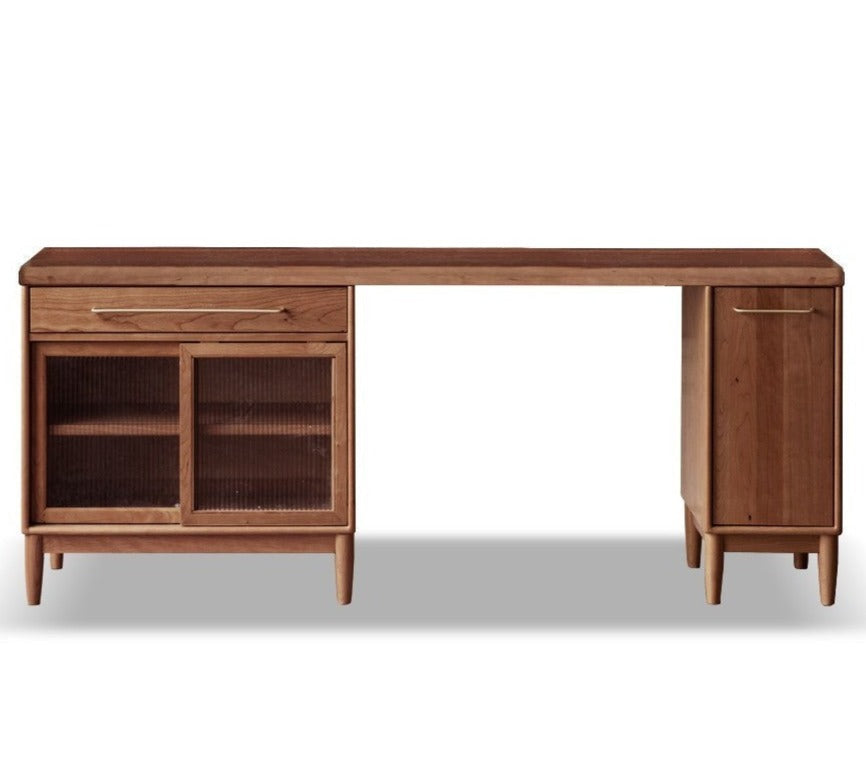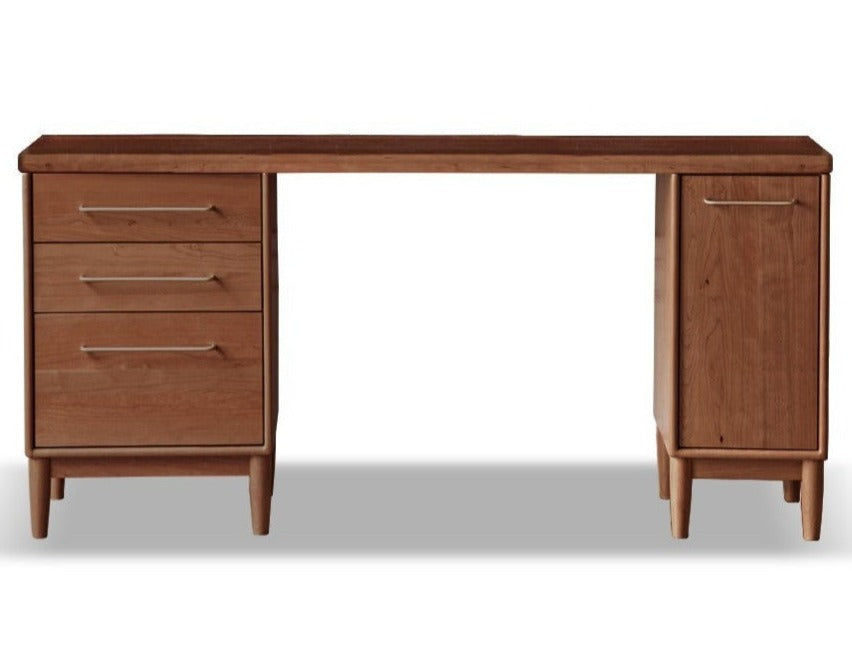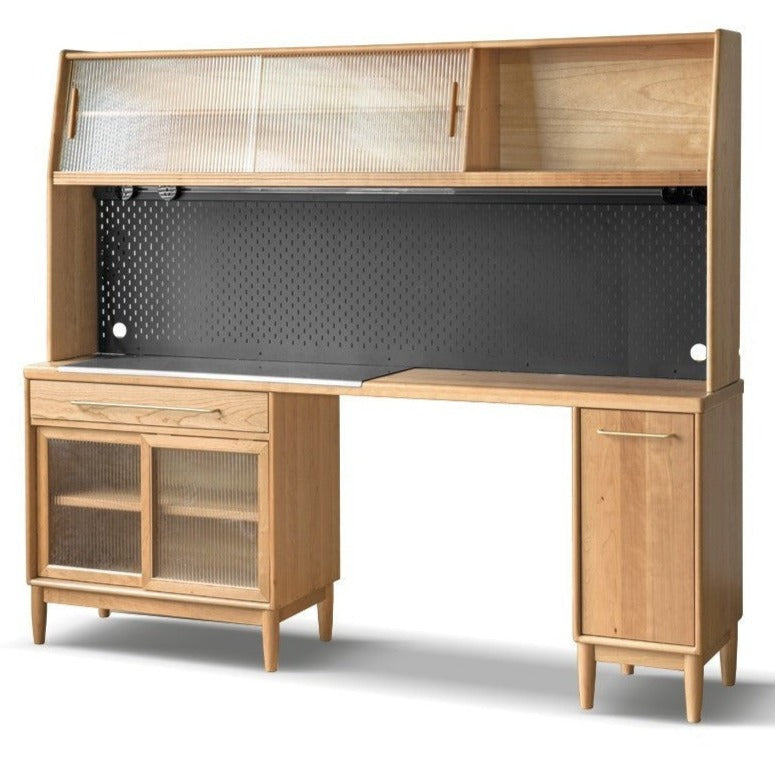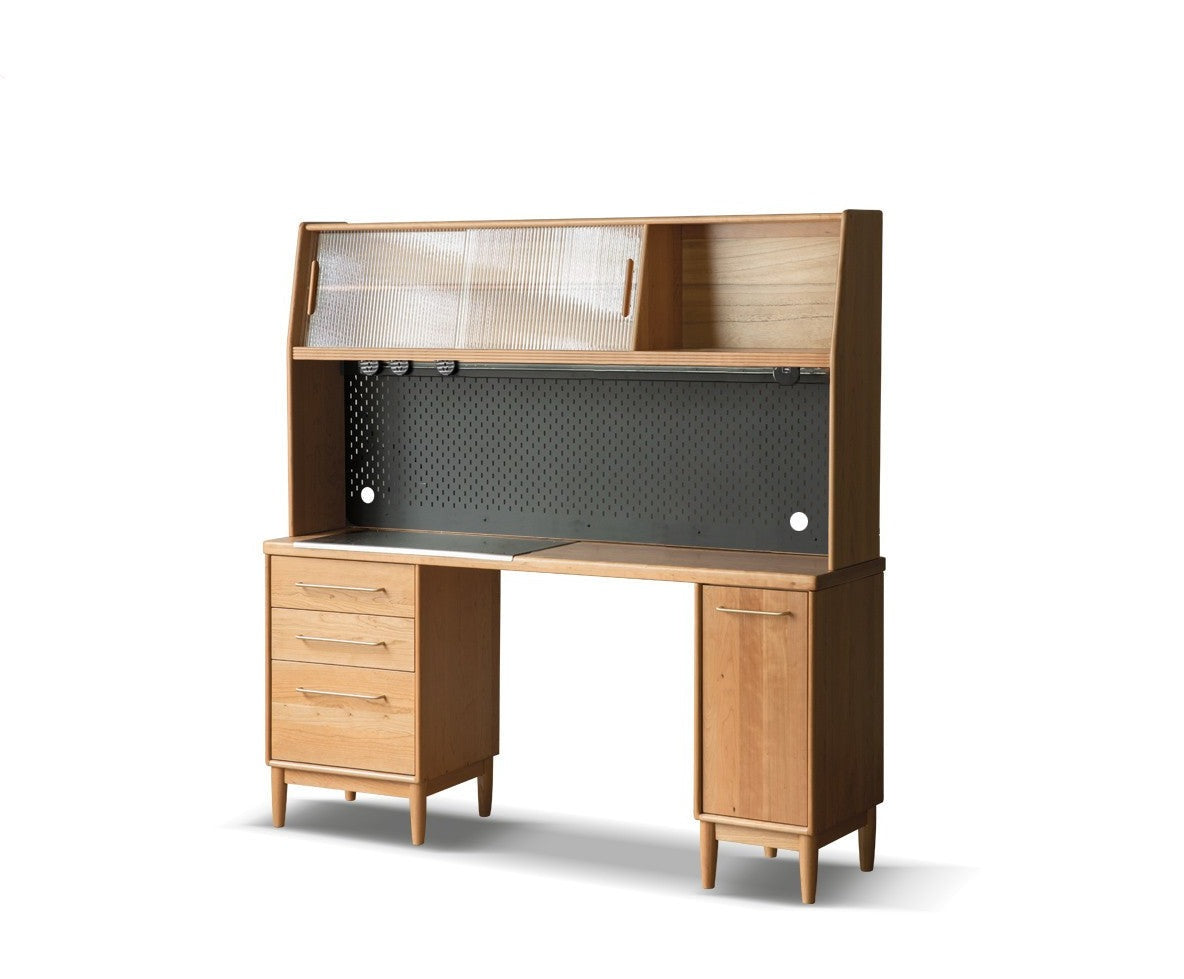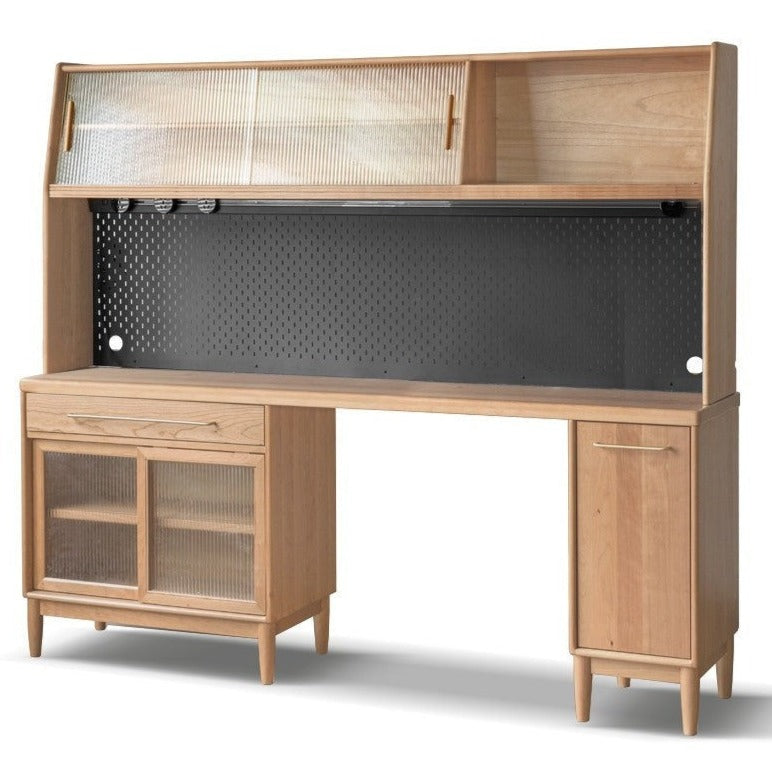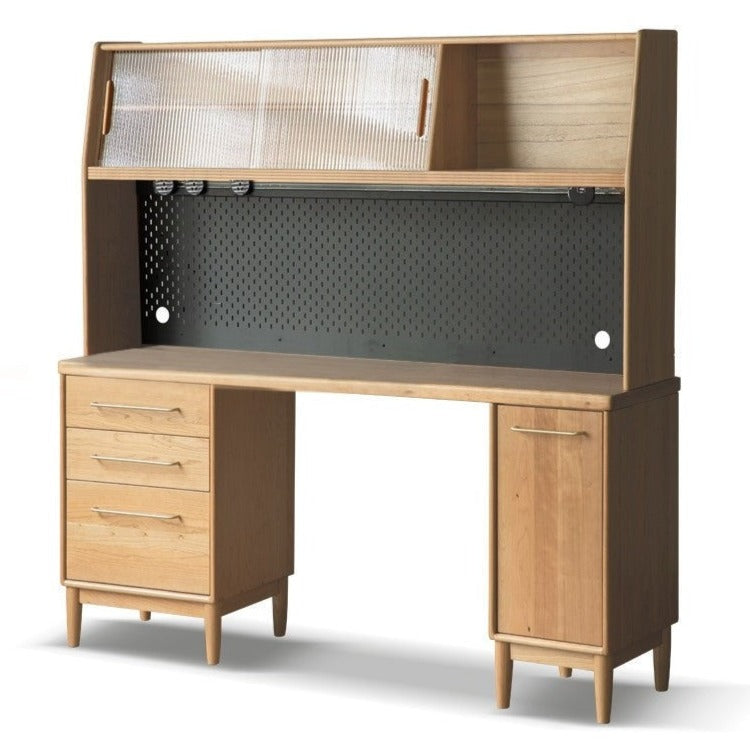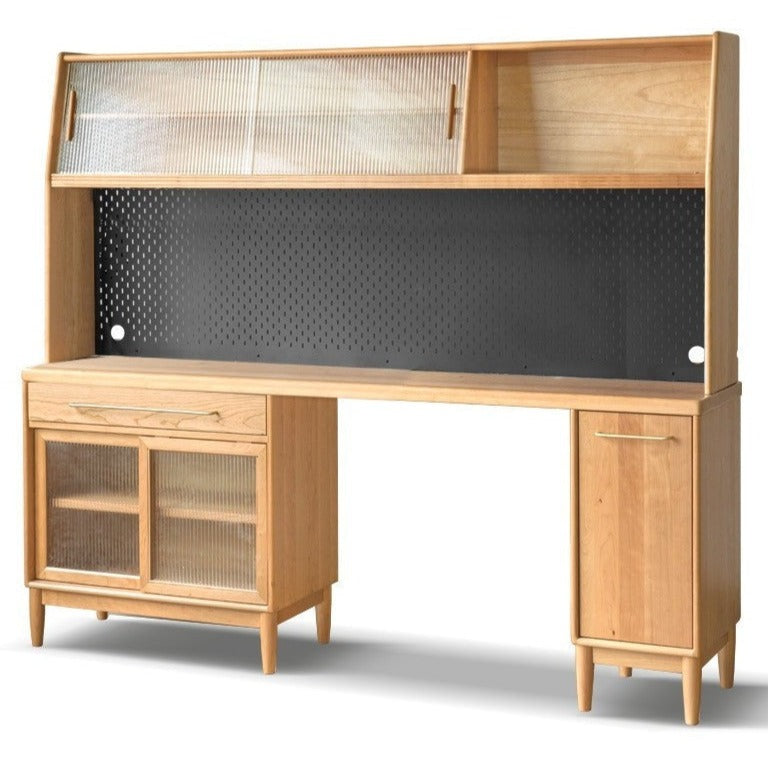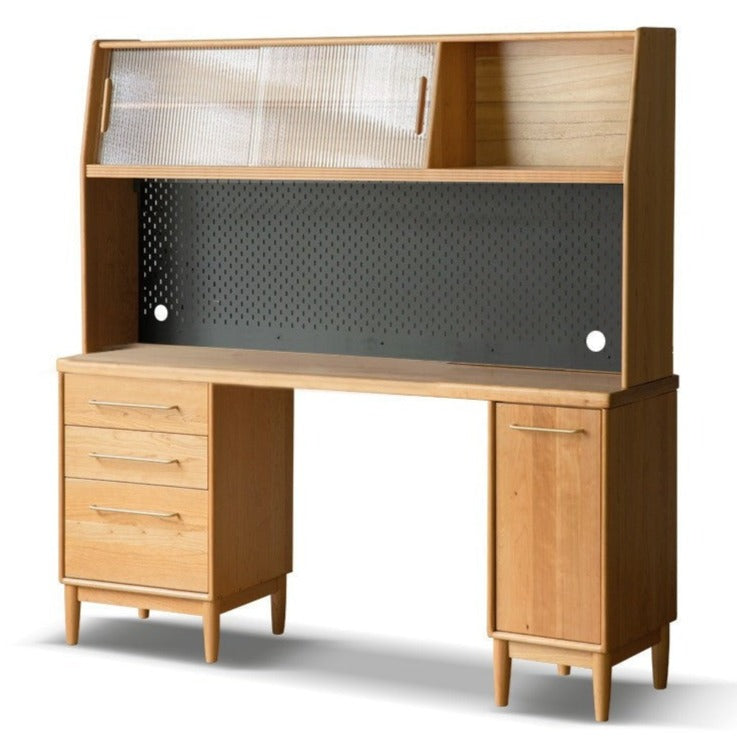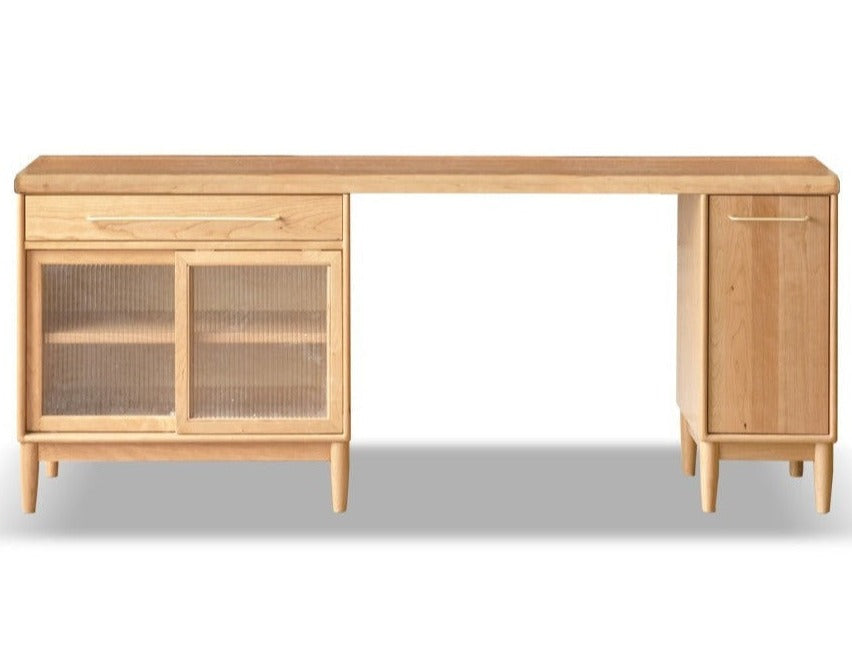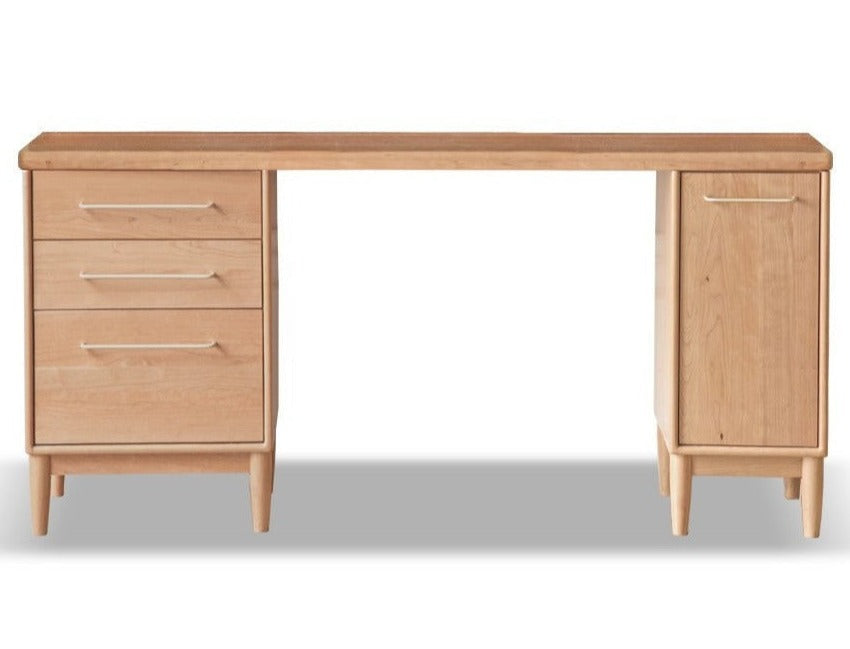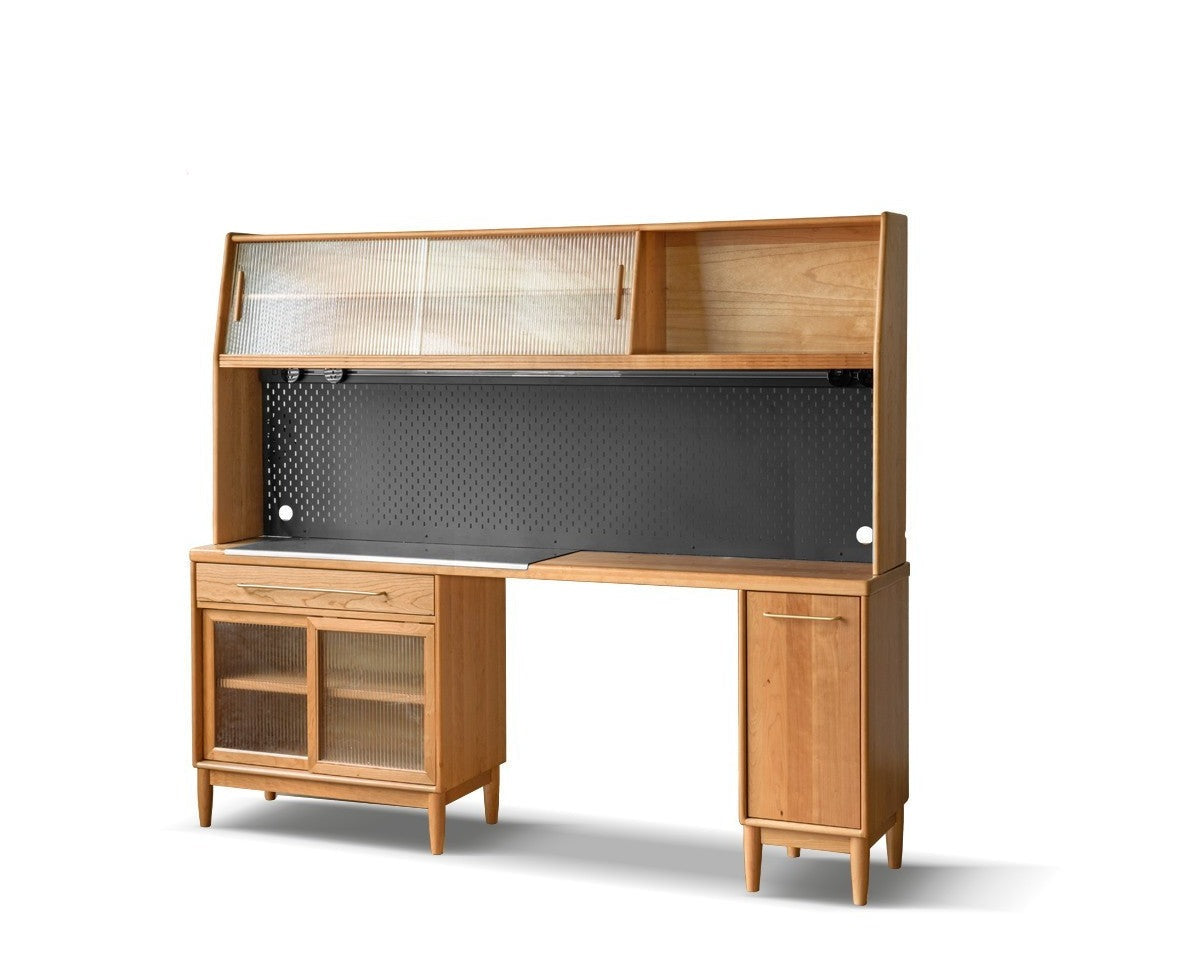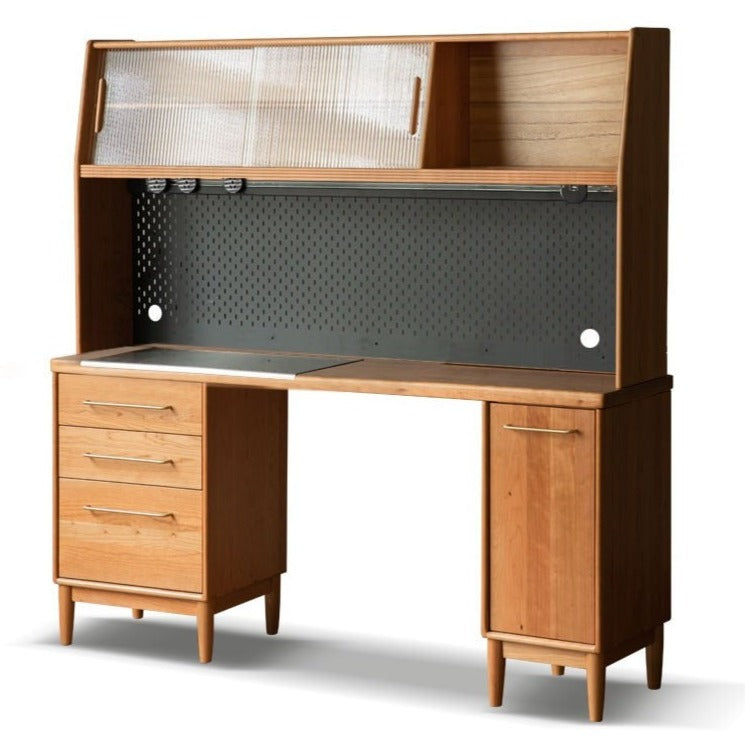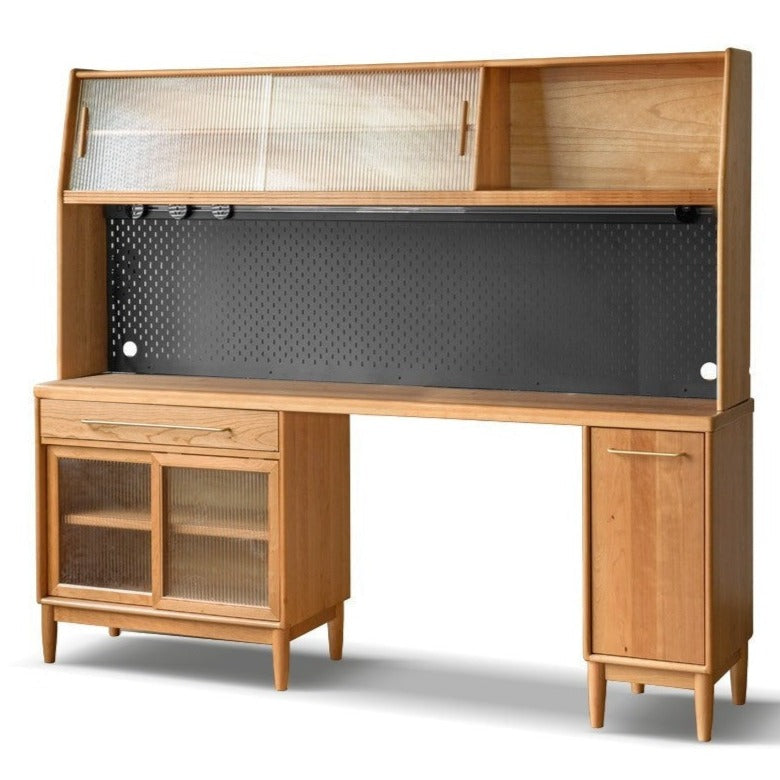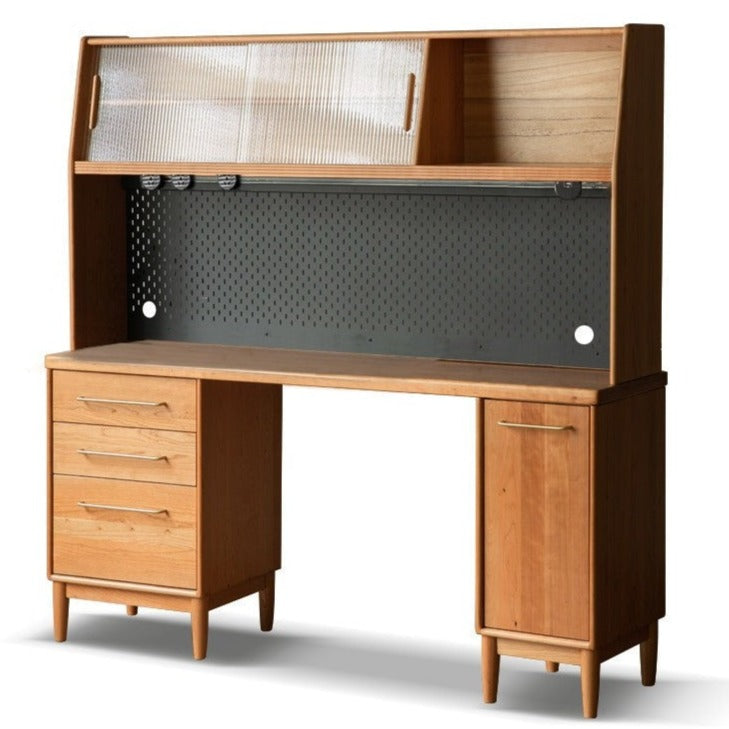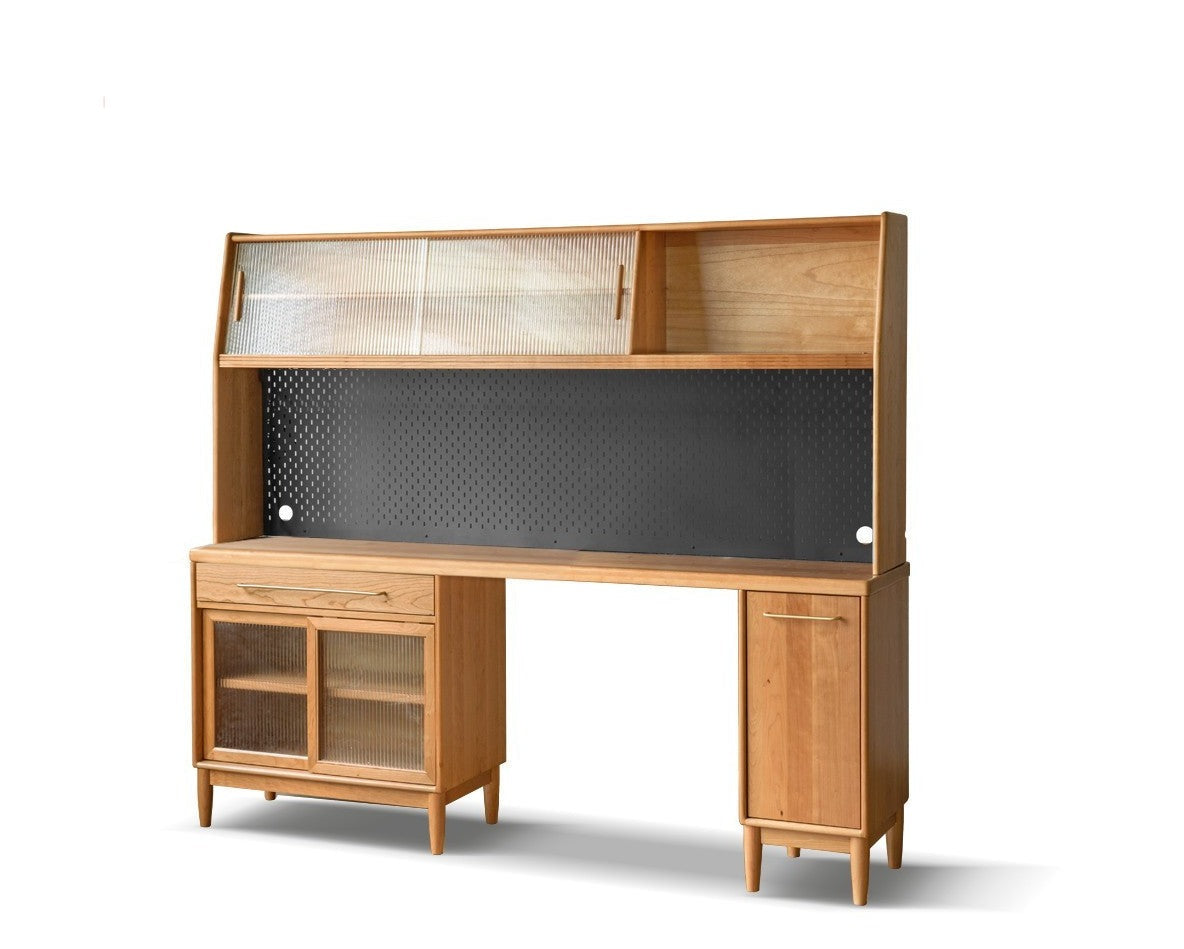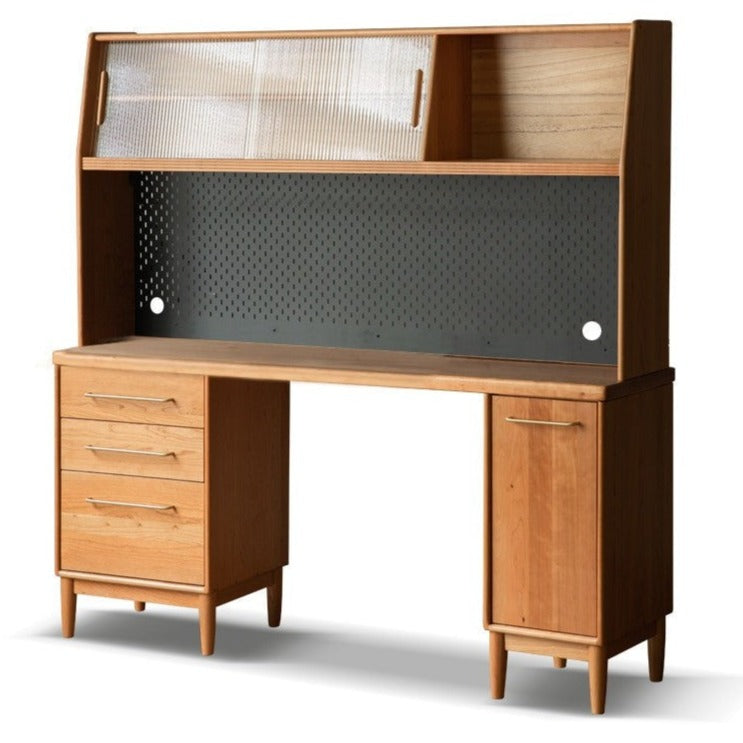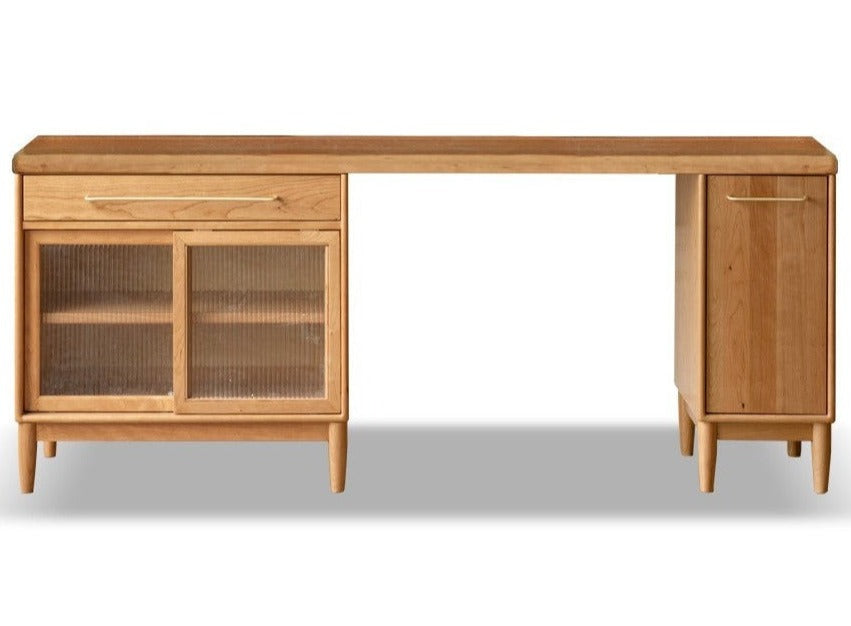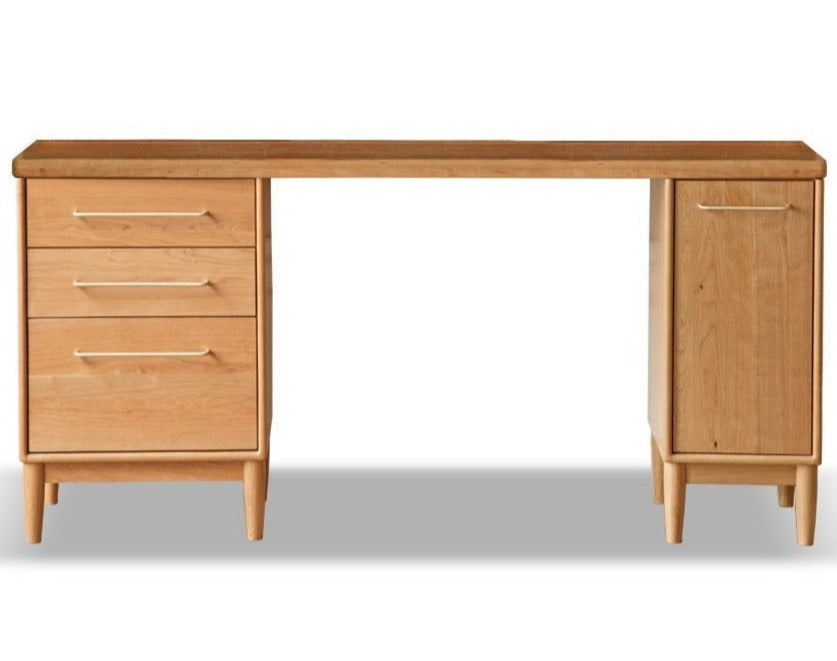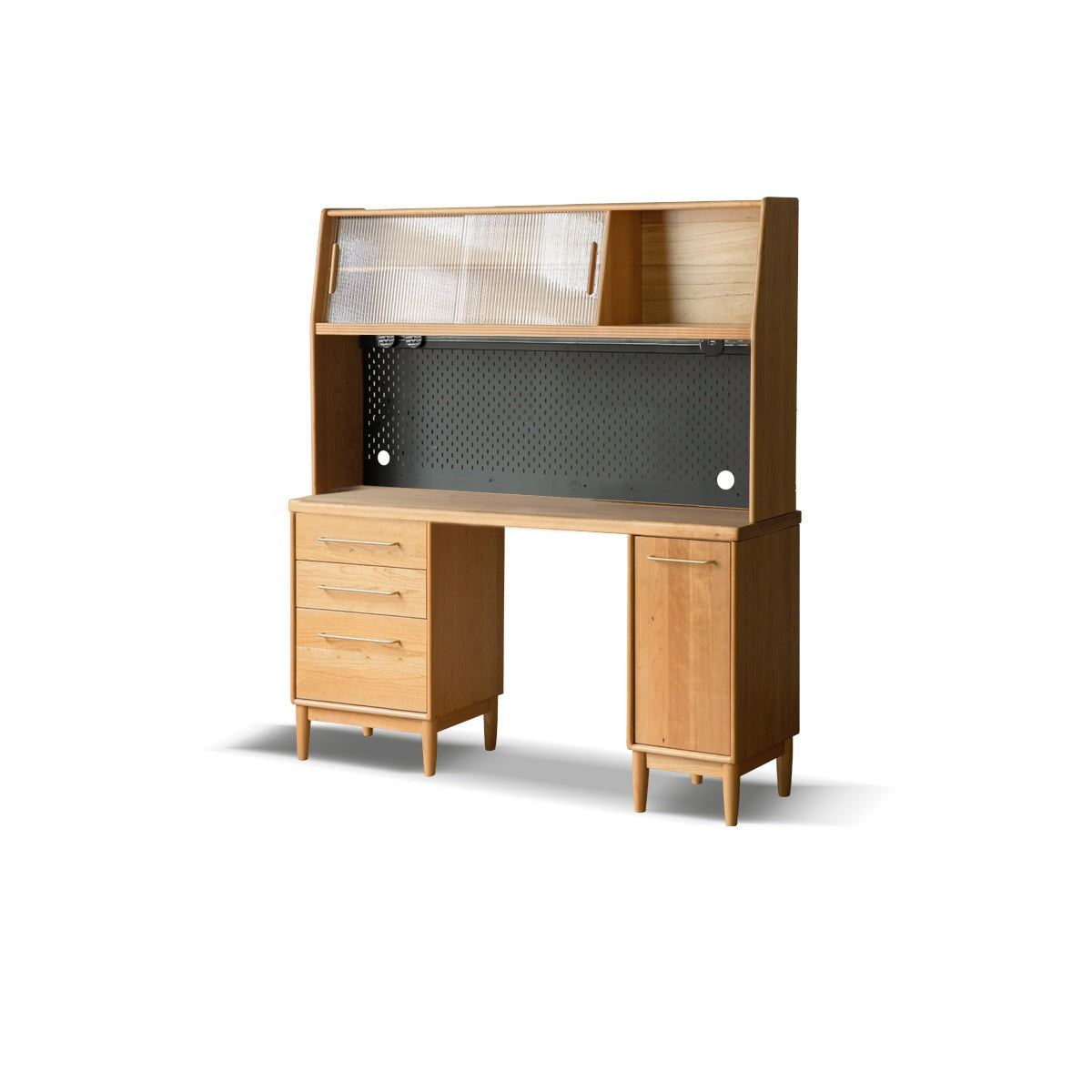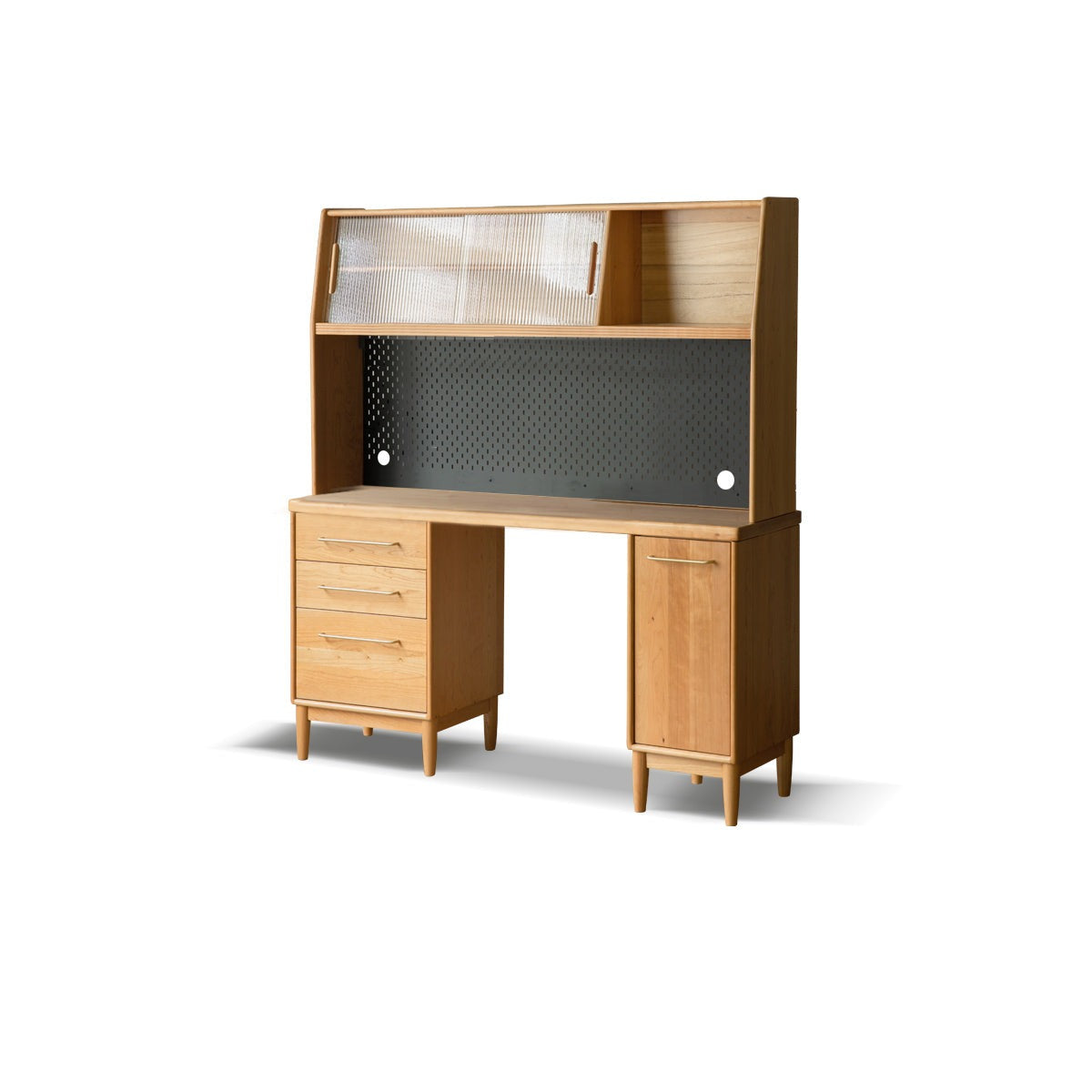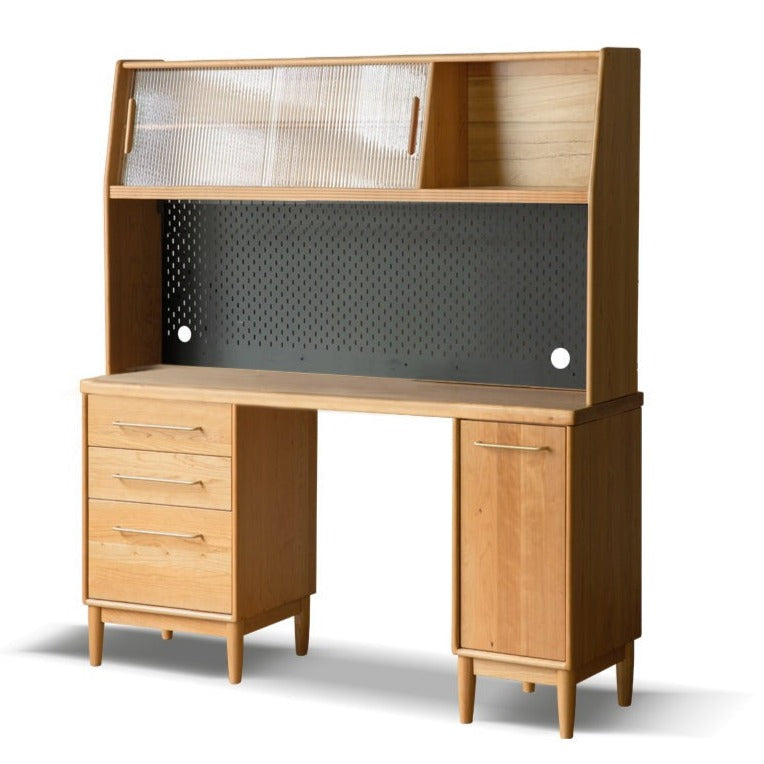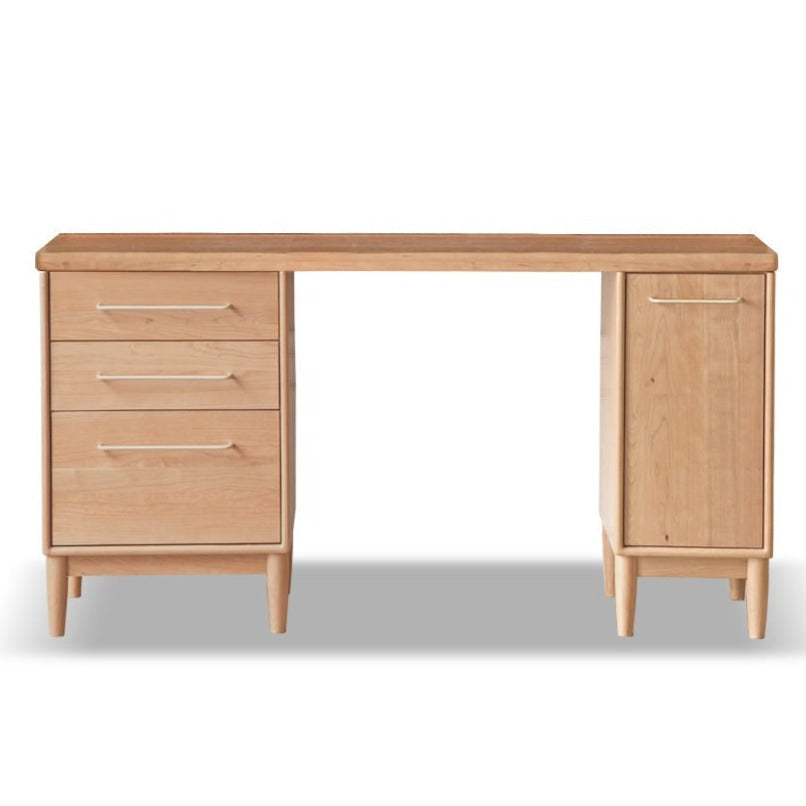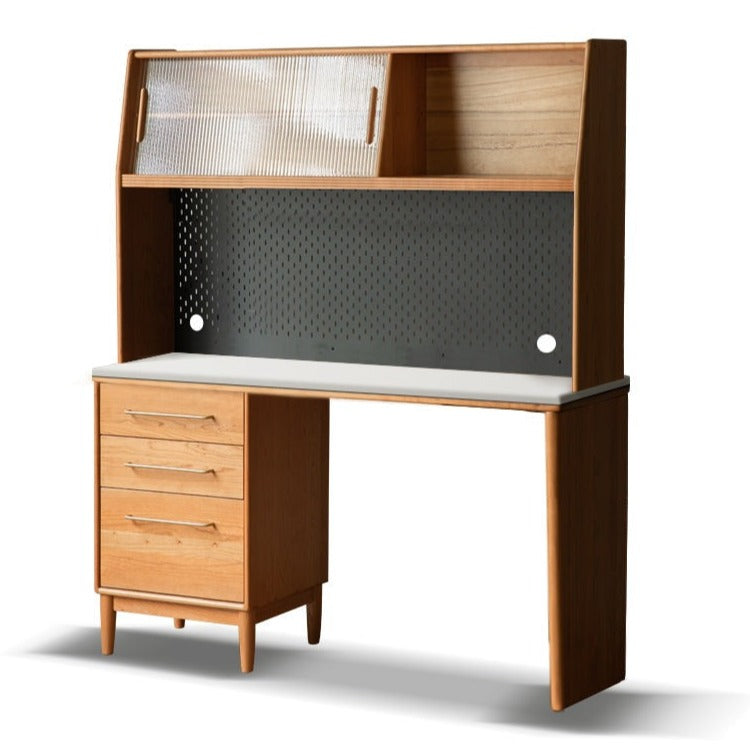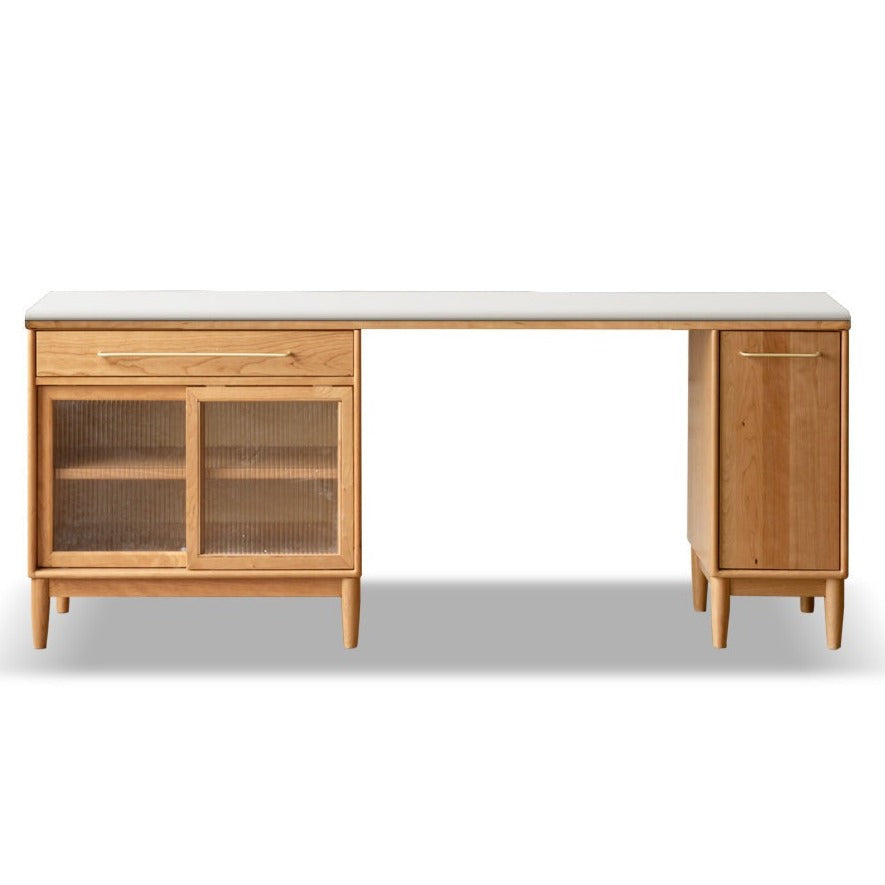 Buffet cabinet Сherry wood
---
Cherry Rhyme·Large Size Sideboard
North American FAS grade cherry wood/2.1m large size/electric track/perforated board

The combined dining table is more space-saving, and the 1.6-meter basic dining table is recommended
Push it into the sideboard to form a table for two people, satisfying daily meals

Gathering with friends, pull it out and change it into a big table for 4-6 people~
The sideboard is transformed into a meal preparation area, and the dining table is transformed into an island table. Meal preparation, seasoning, tableware, and sockets are all within easy reach, and the hot pot dinner party can be arranged~

How to choose a dining table?
Dining tables with a width of 89cm and a height of 81cm can be placed in it.

Metal perforated board A wall-like storage space
Multi-module DIY free combination
Compatible with various accessories of the pegboard series, let your creativity play.

Just the right height off the ground
The height of the operating table from the ground is 85cm. suitable for most heights of an adult, the operation does not bend over, bringing a more comfortable experience.

Optional stainless steel countertop
Using 304 stainless steel plate, you can knead dough directly on the countertop, cut fruit, smooth and dry, easy to take care of, and it is not easy to breed bacteria~

open storage area
It is very suitable for placing some high-frequency items, and it is very convenient to take them at hand.

Glass sliding door storage area
Changhong glass, sealed dustproof, the storage has its own hazy beauty.

Inclined surface makes the center of gravity more stable
The overall height is 180cm, and the upper cabinet is inclined,
This design makes the center of gravity of the cabinet move back as a whole, making it safer and more stable.

sliding door storage cabinet
Storage of various pots and utensils, rice ,noodles, grain and oil; the partition can be adjusted, and the space utilization is more reasonable.

Drinking water cabinet/storage cabinet
The glass partition is adjustable/removable, easily accommodates a 18.9L pure water bucket, and is convenient for countertop water supply.
North American Cherry solid wood Highest Quality (FAS grade)


Elegant wood texture, good touch feeling, not easy to split, and the color becomes warm and dark with age.
is trendy and minimalist, with a sense of luxury.

The whole product is made up of 100% pure solid wood, -without any artificial boards, -without veneer, -without spliced ​​boards, all natural.

Our furniture is 100%
FSC®-certified wood from forests that are responsibly managed to be environmentally sound and socially beneficial
By choosing FSC®-certified furniture, you are supporting responsible management of the world's forests.

Strong stability.
FAS grade is a high-quality grade specified by the American Timber Association, which is two pieces of wood near the bottom.

The quality is particularly outstanding.

Clearly visible pith rays make the wood dense and beautiful in texture

The wood is hard and wear-resistant.
among the North American origins, the Pennsylvania region on the northern slope of the Appalachian Mountains is better.

An additional material is paulownia wood, which is used only for the inner panel of the drawer. (For some items)
Corrosion resistance, wear resistance, high temperature resistance, no deformation

finished with our nourishing natural vegetable wood wax oil
botanical formula, from soybean oil,
which protects the timbers and reveals it's natural texture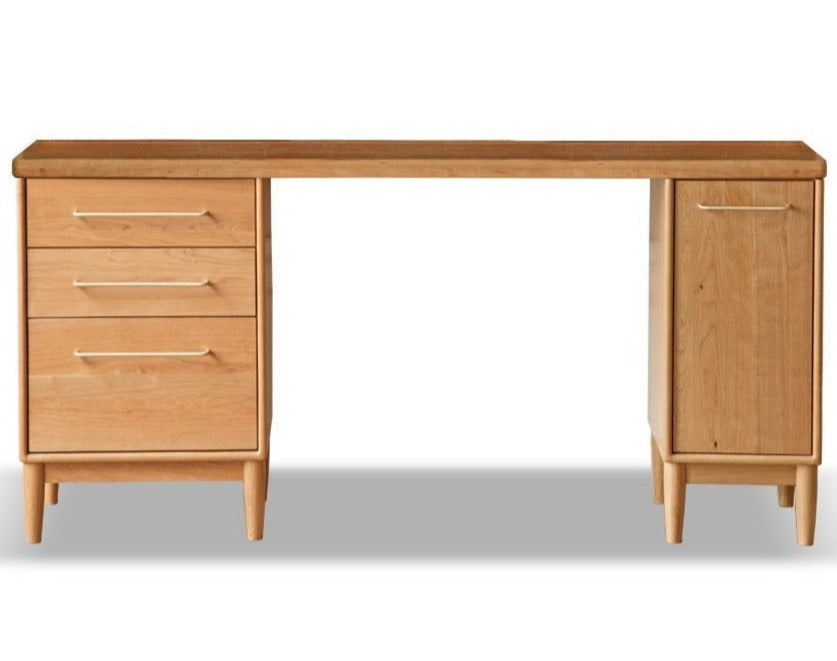 Free shipping 5-6 weeks , Free return


The whole product is made up of 100% pure solid wood,- without any artificial boards, veneer, spliced boards, MDF, particle board, all natural
100% pure solid wood
simple and natural, healthy and environmentally friendly, stable and durable.
This product has no reviews yet.