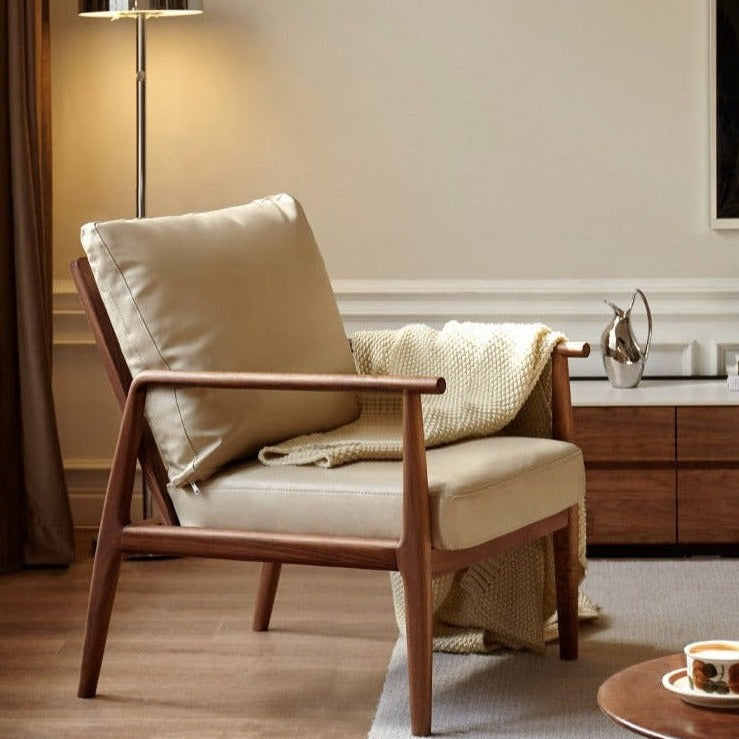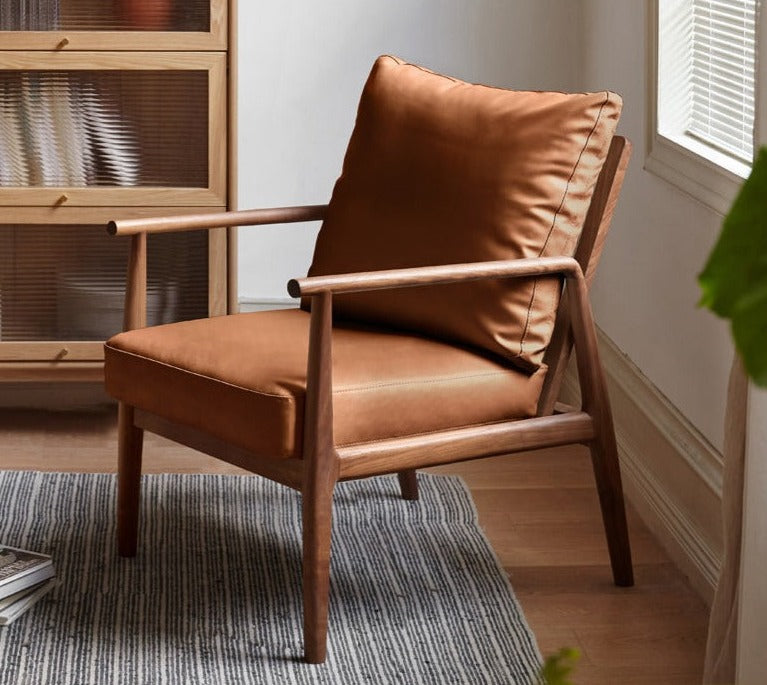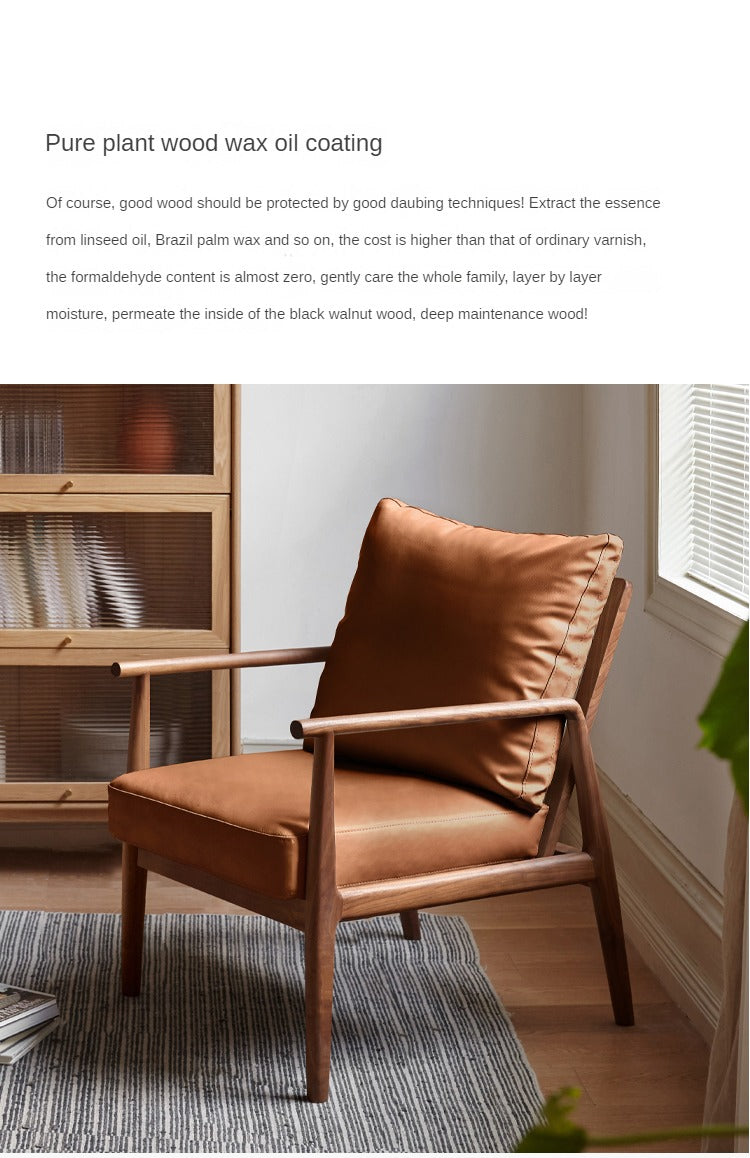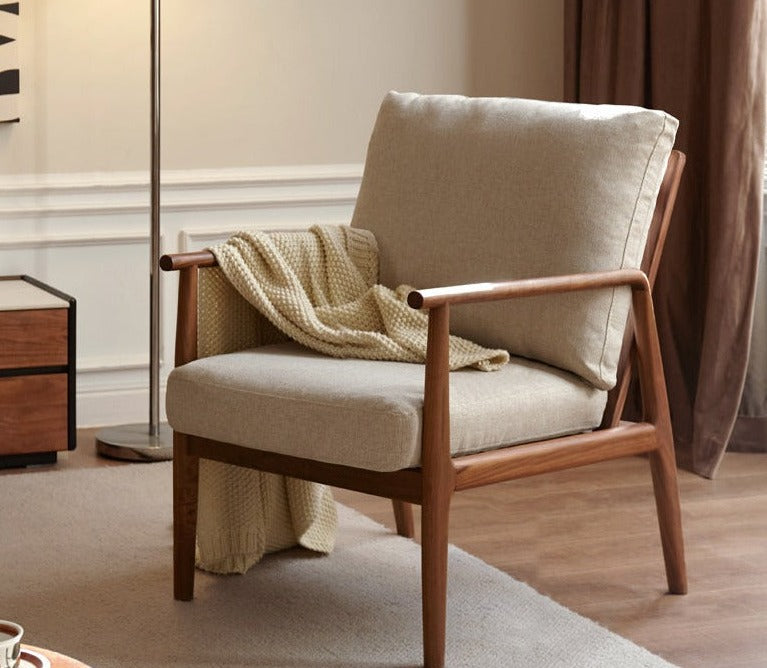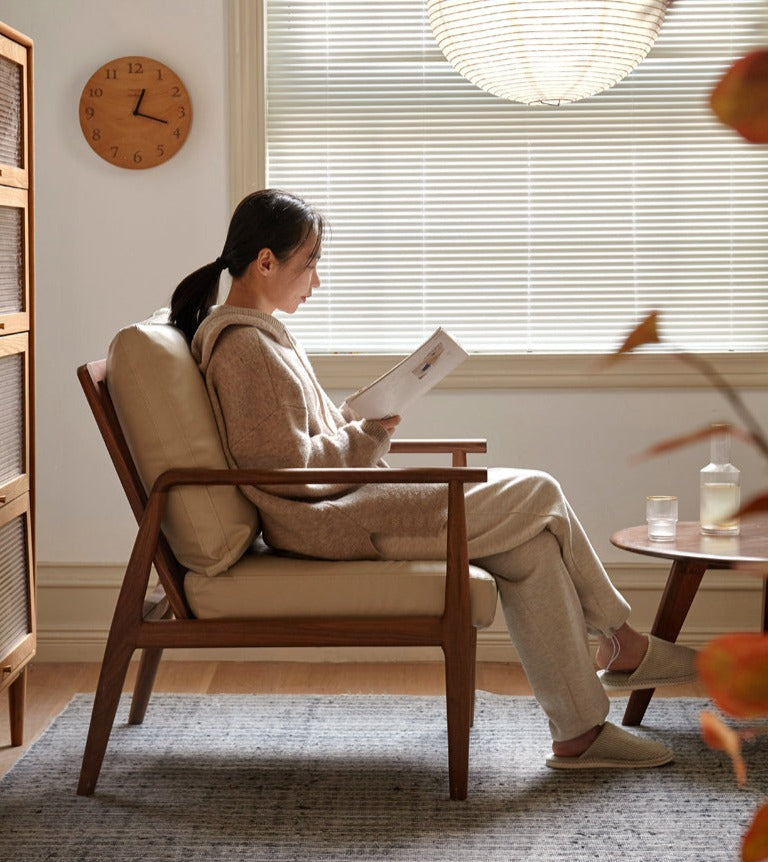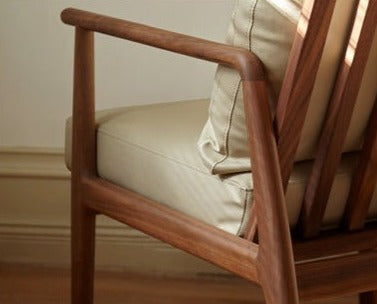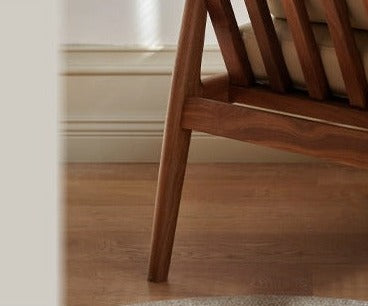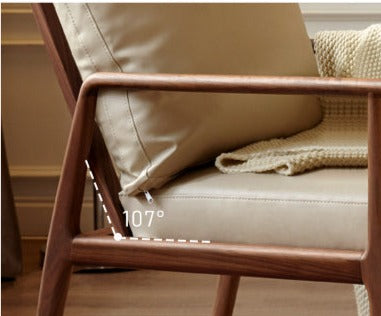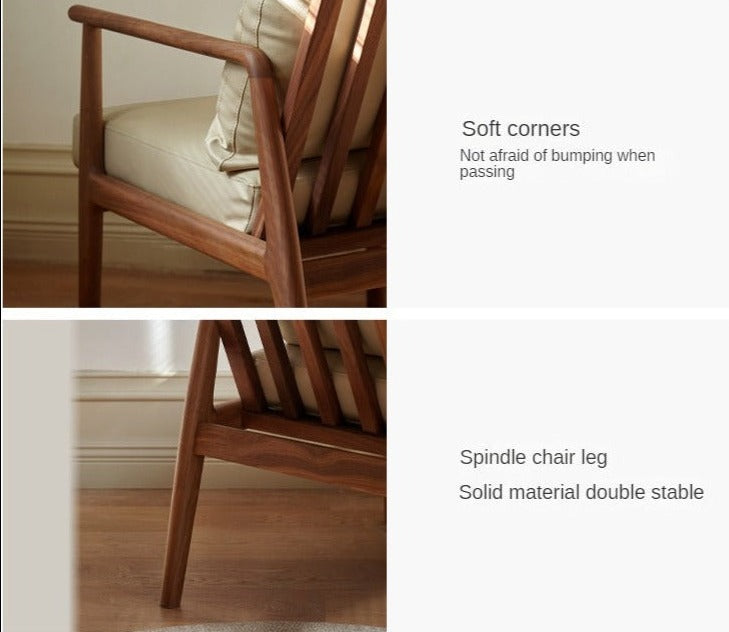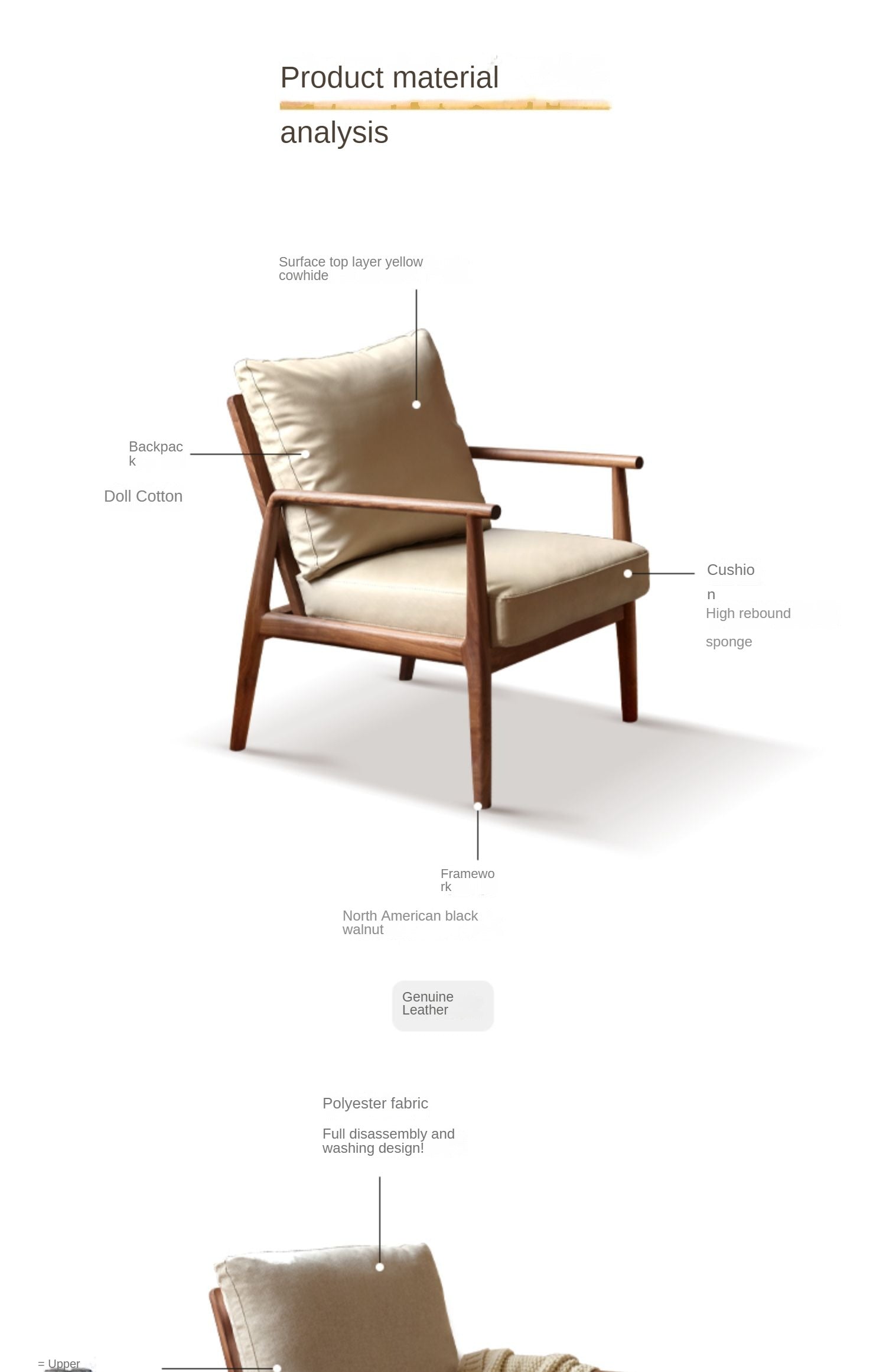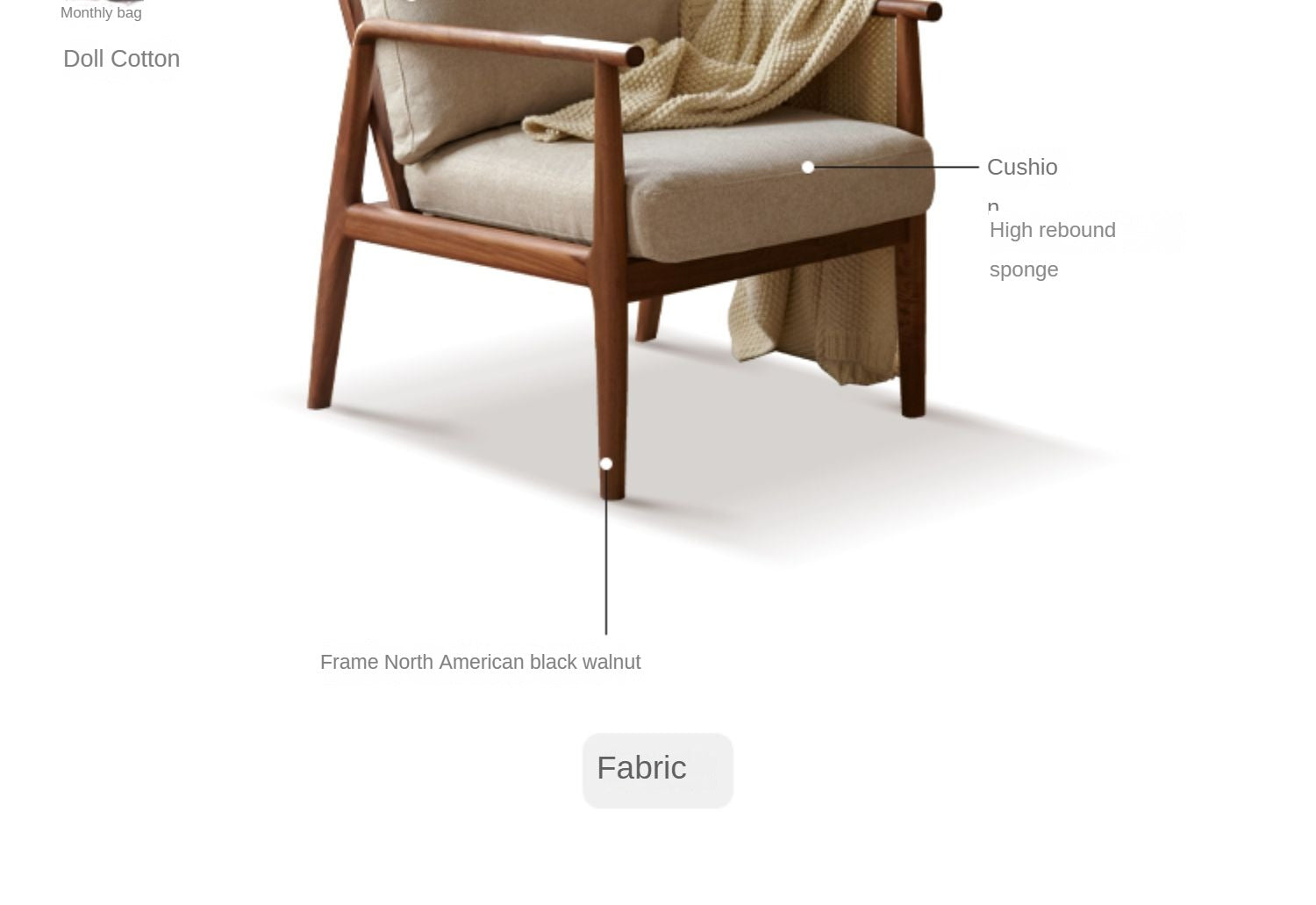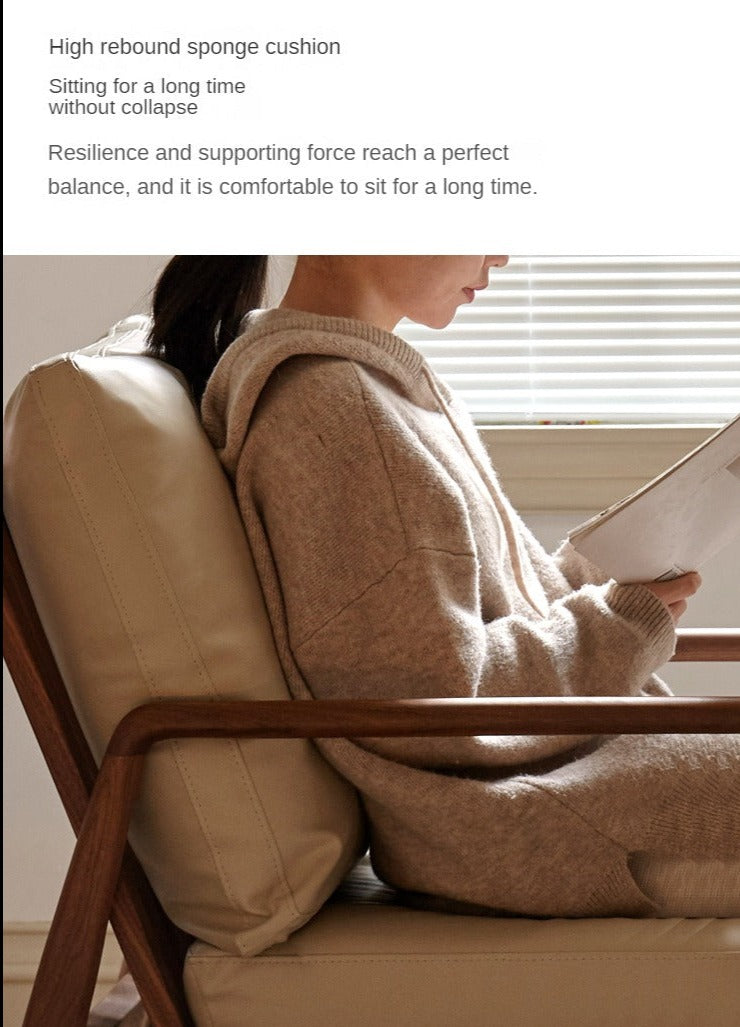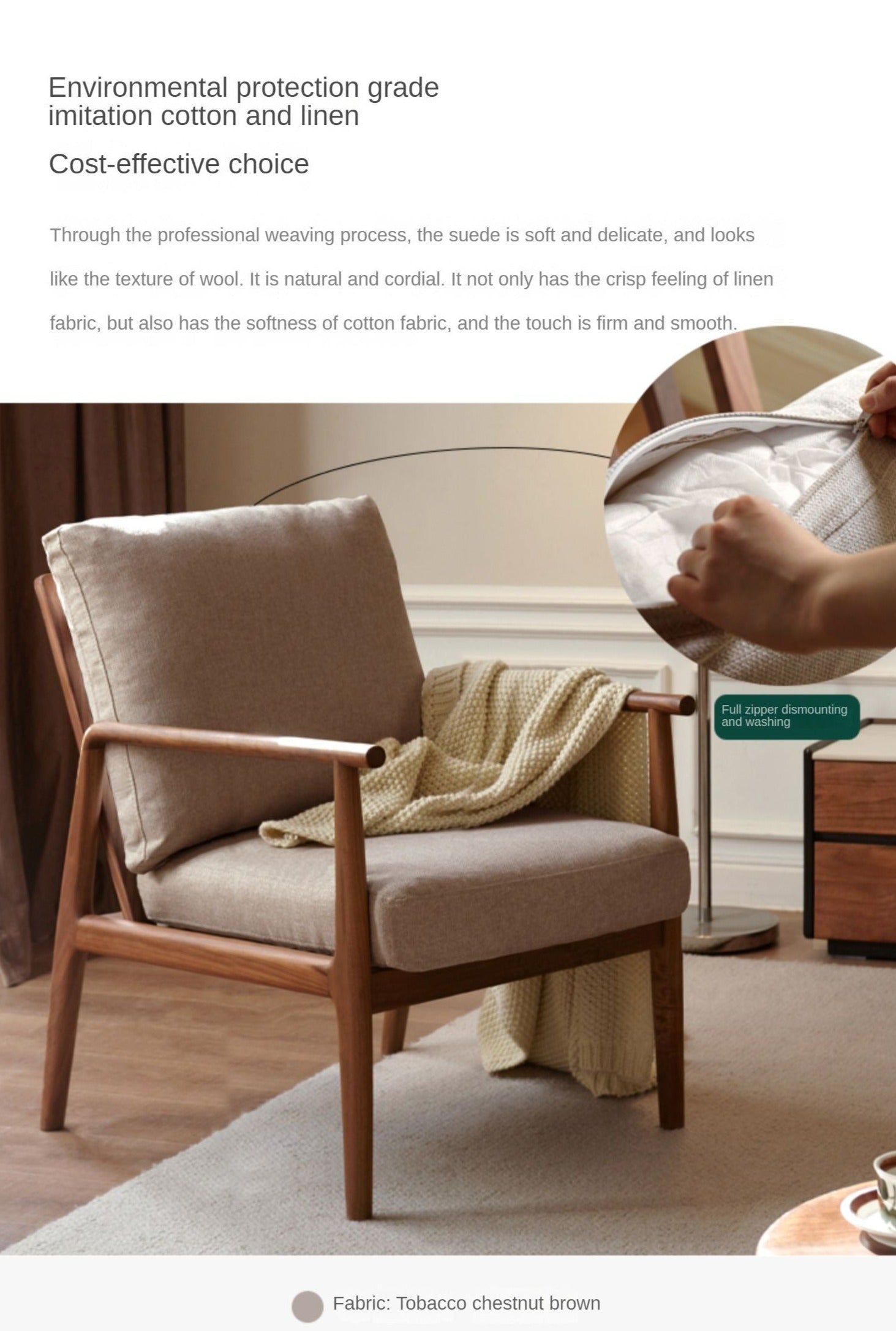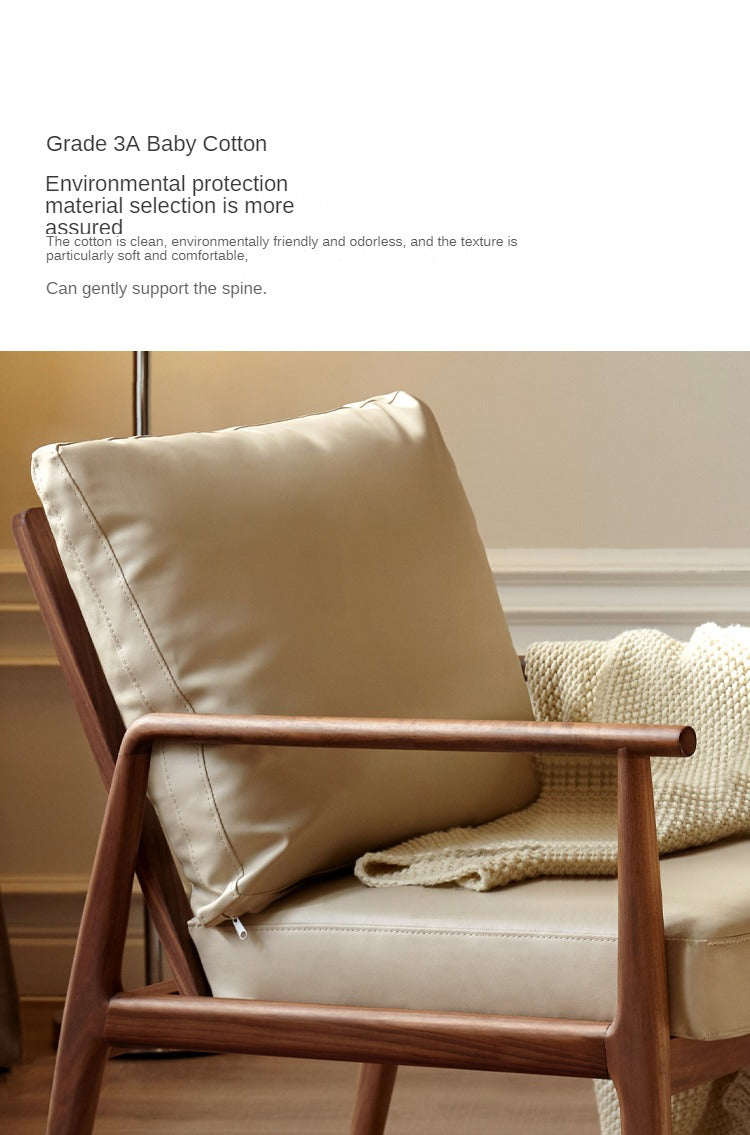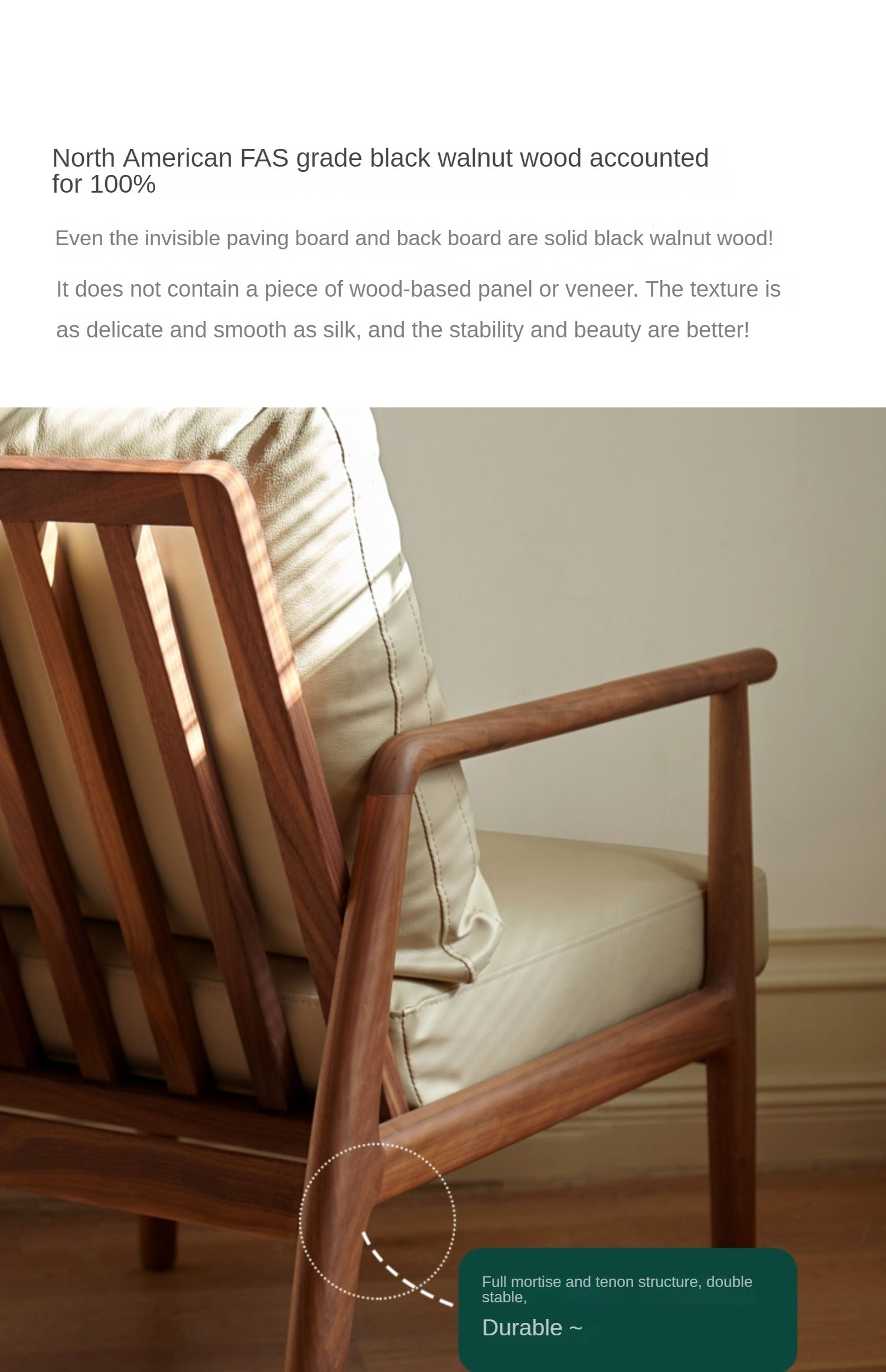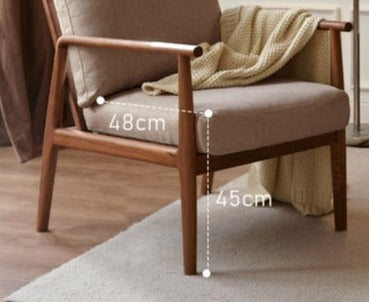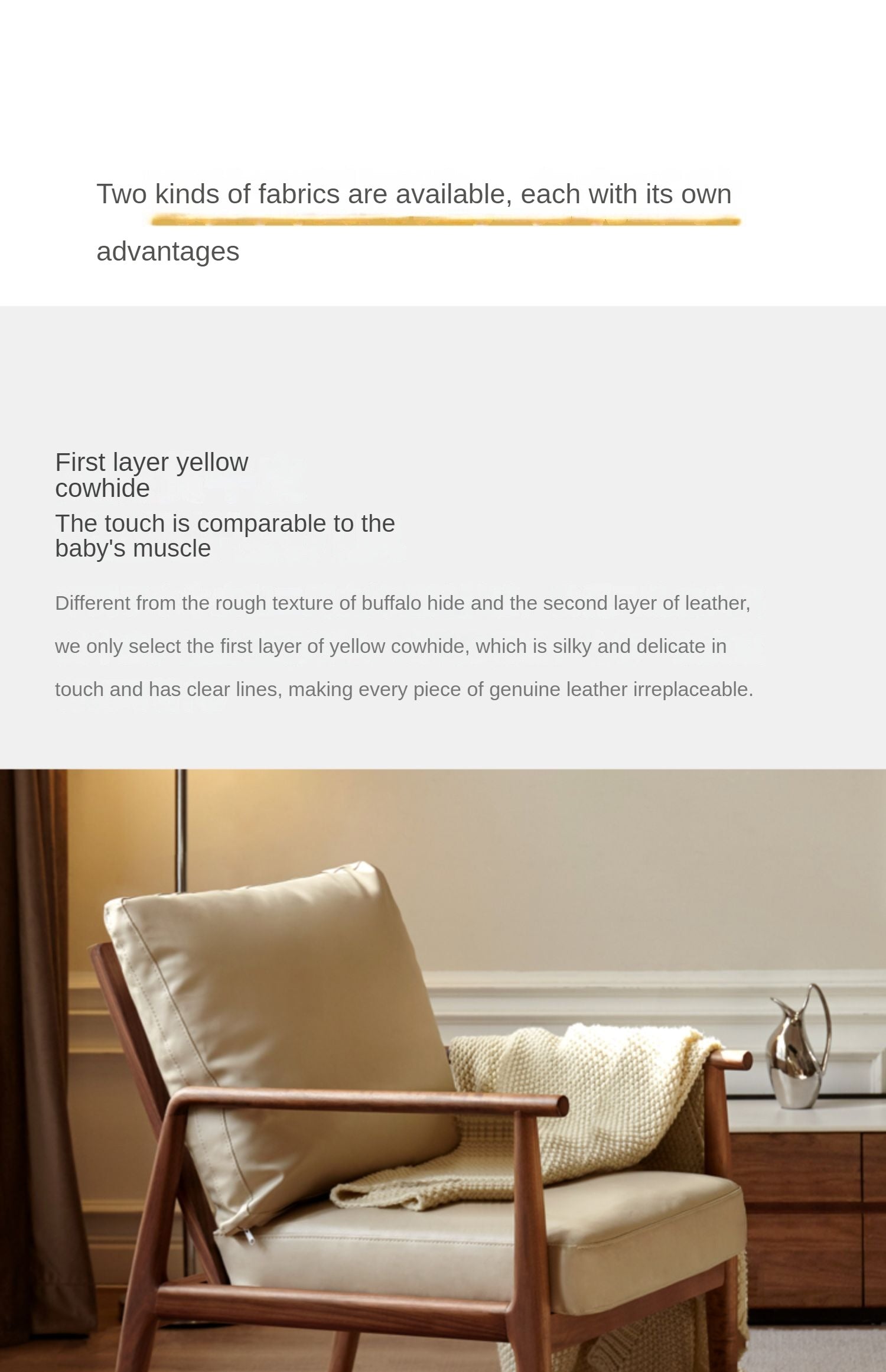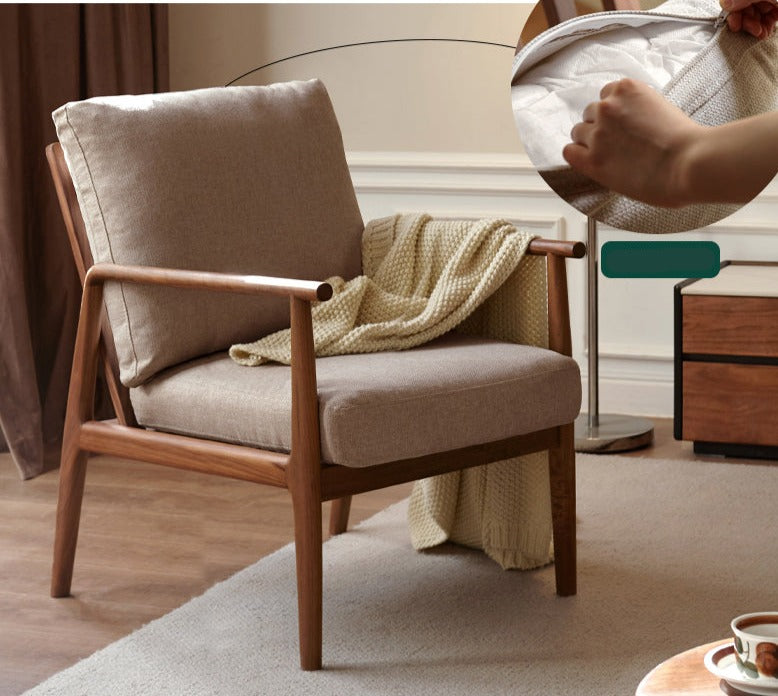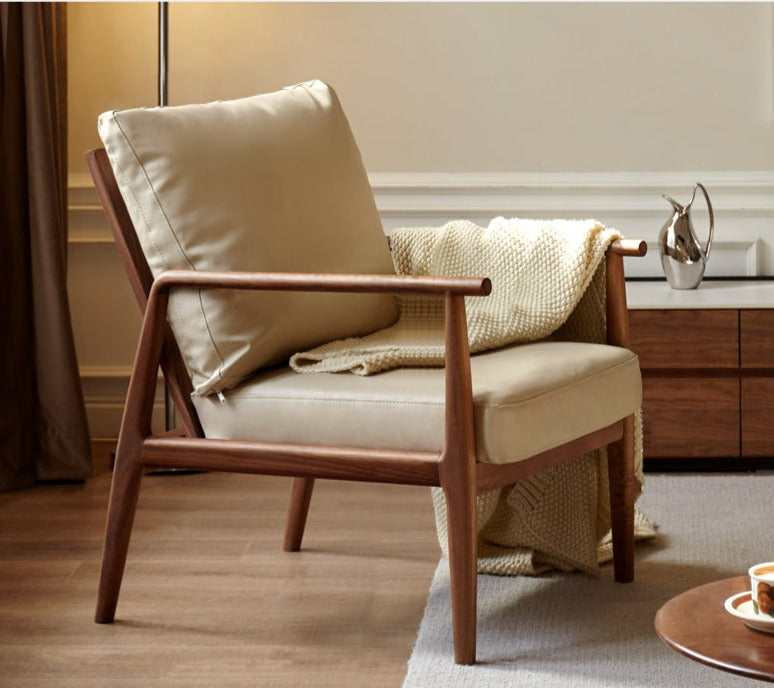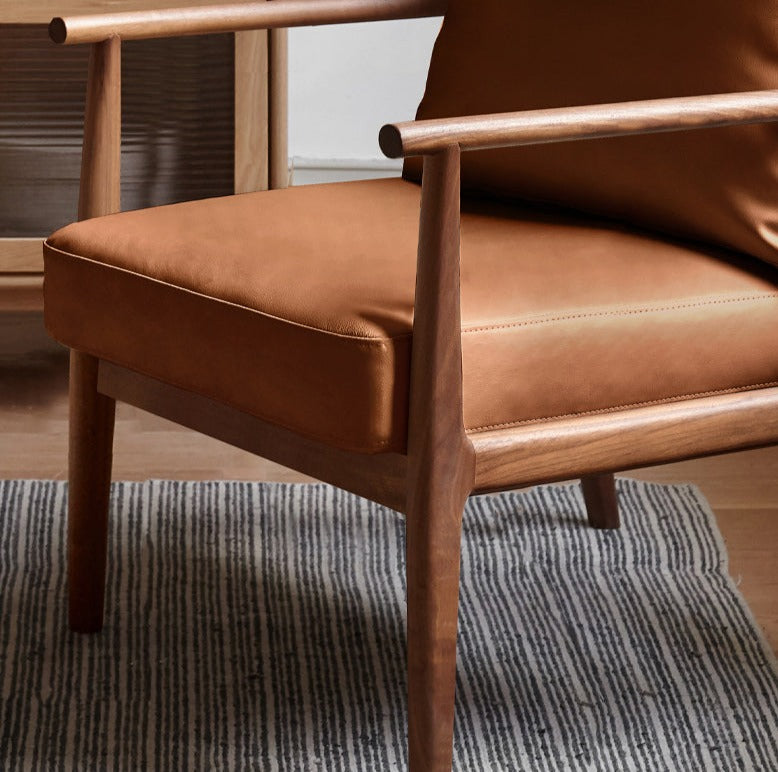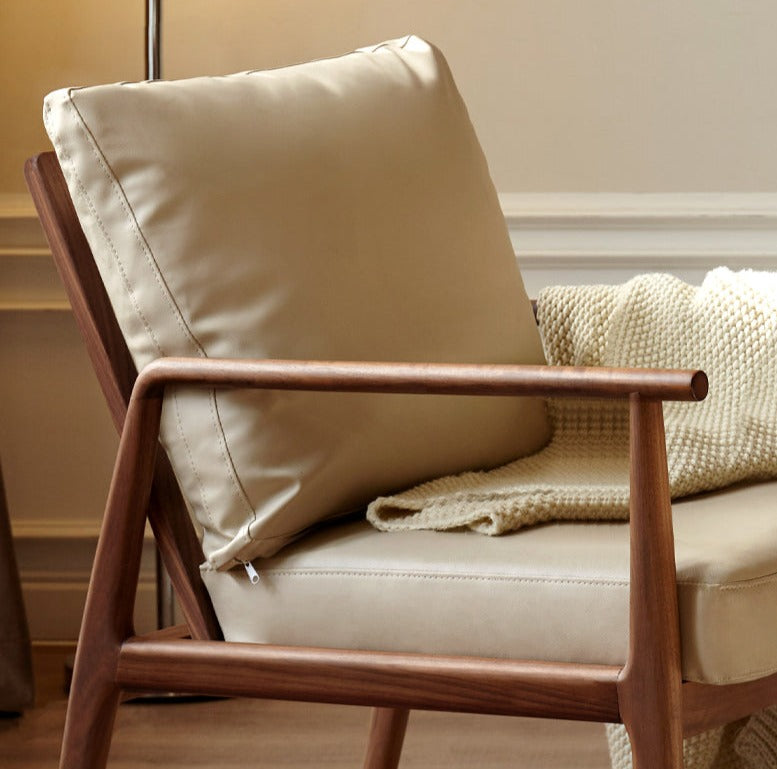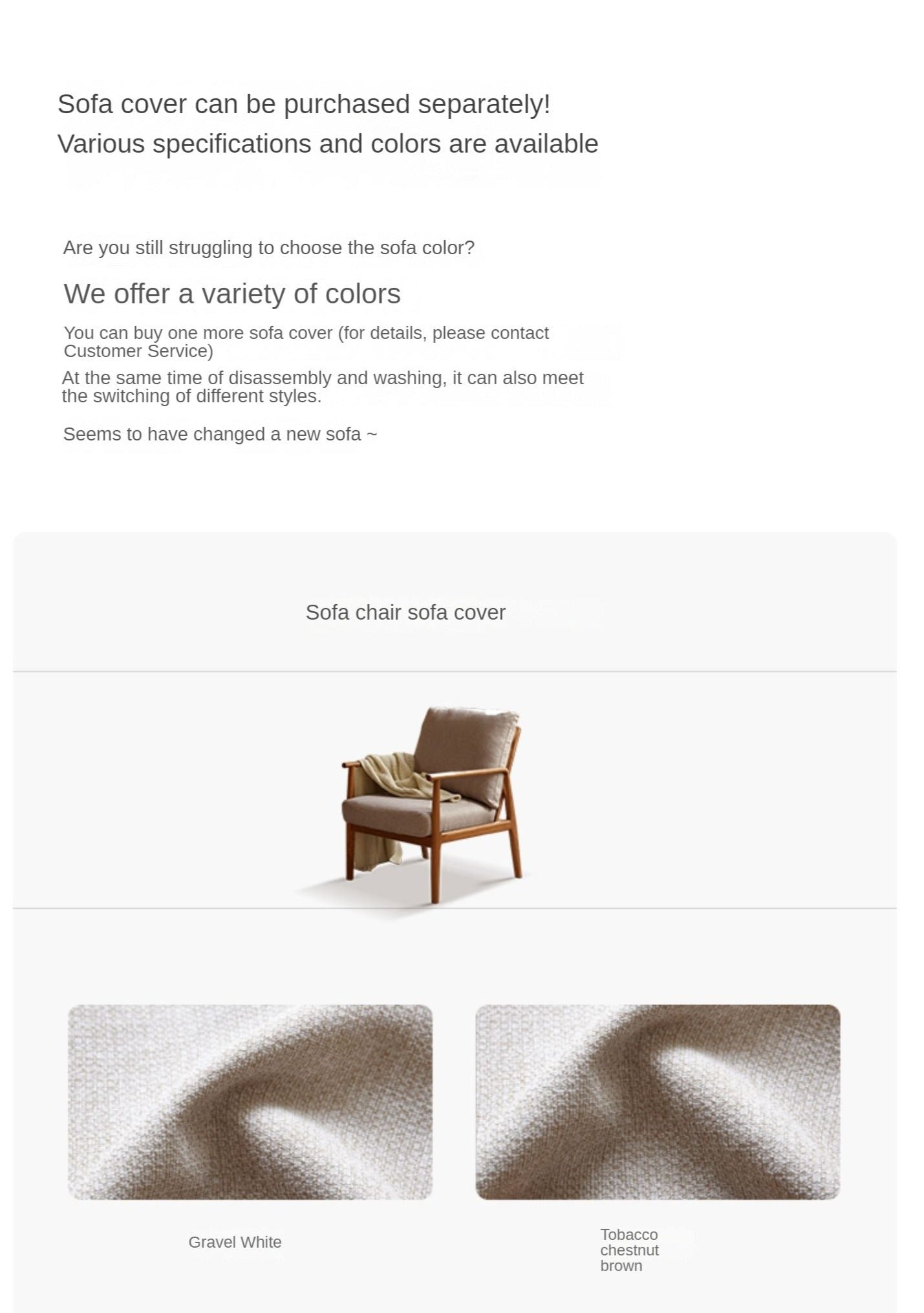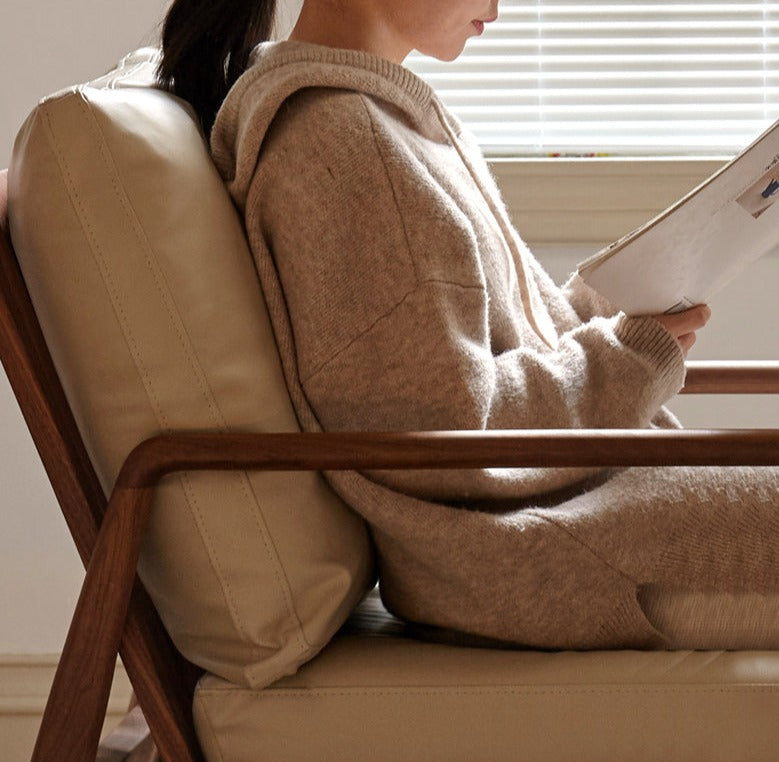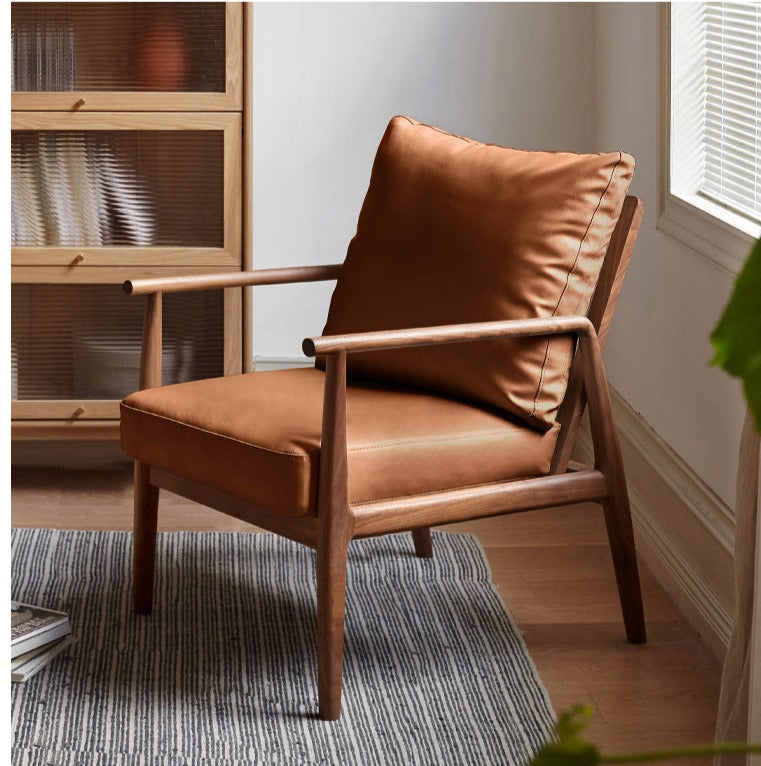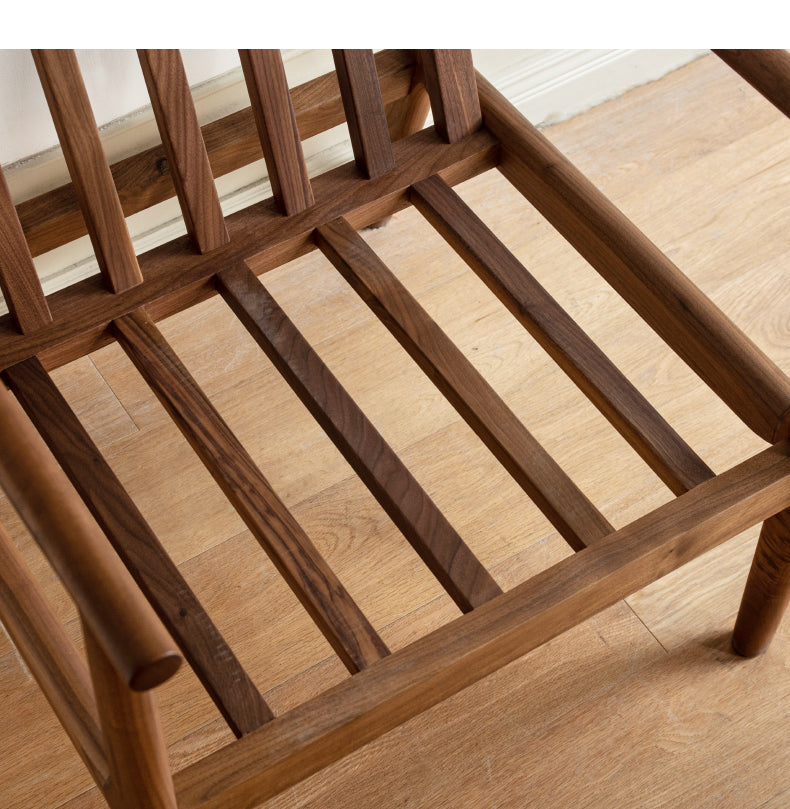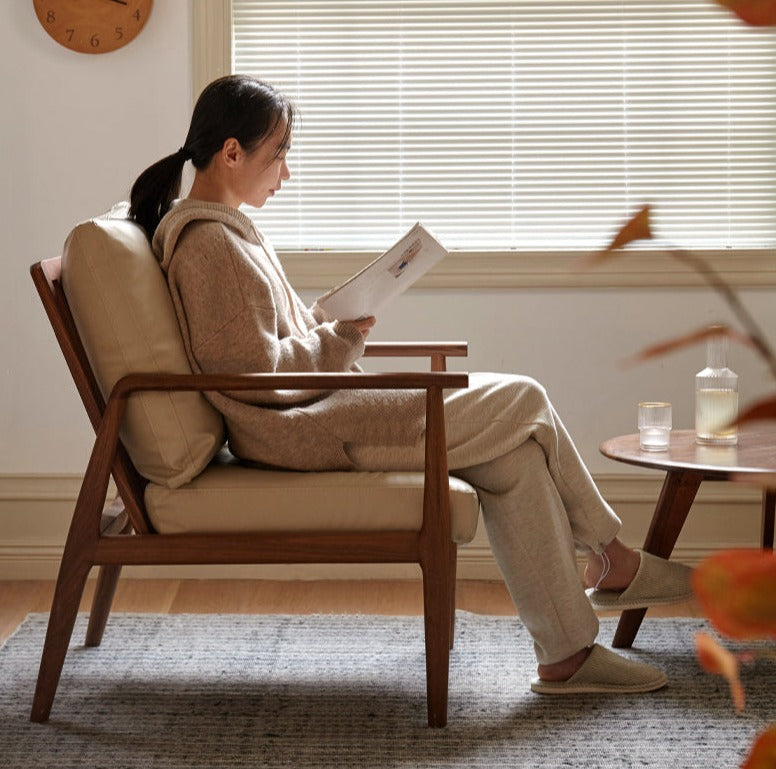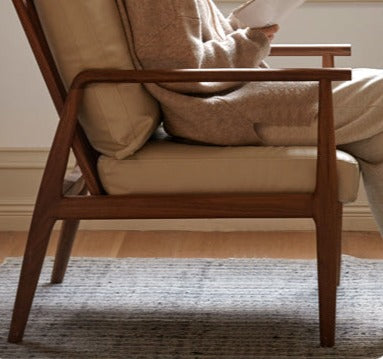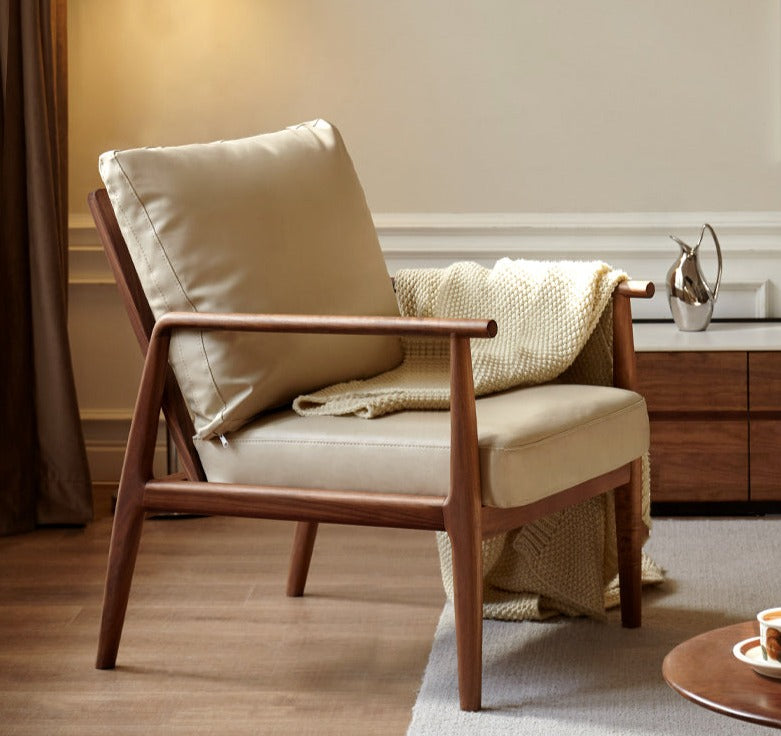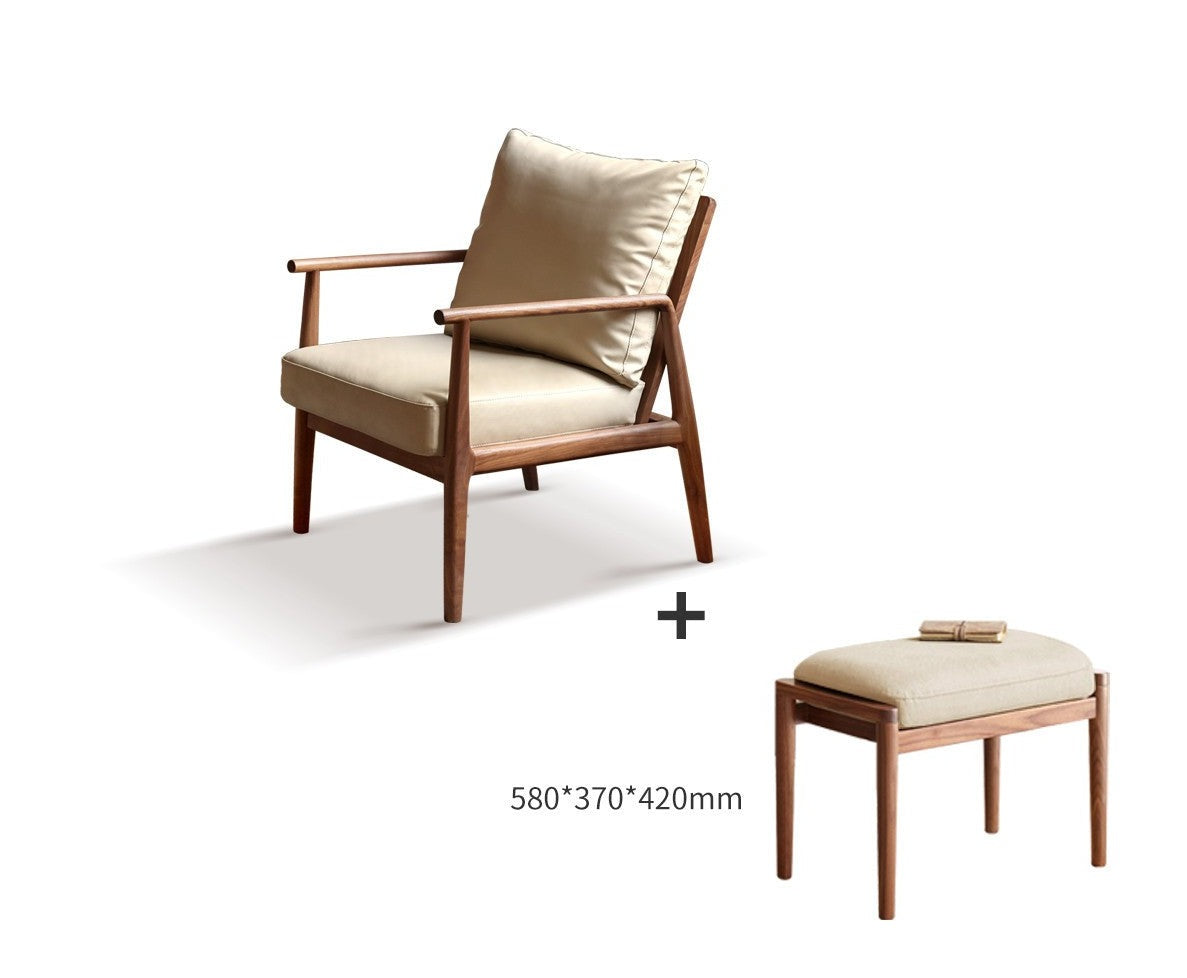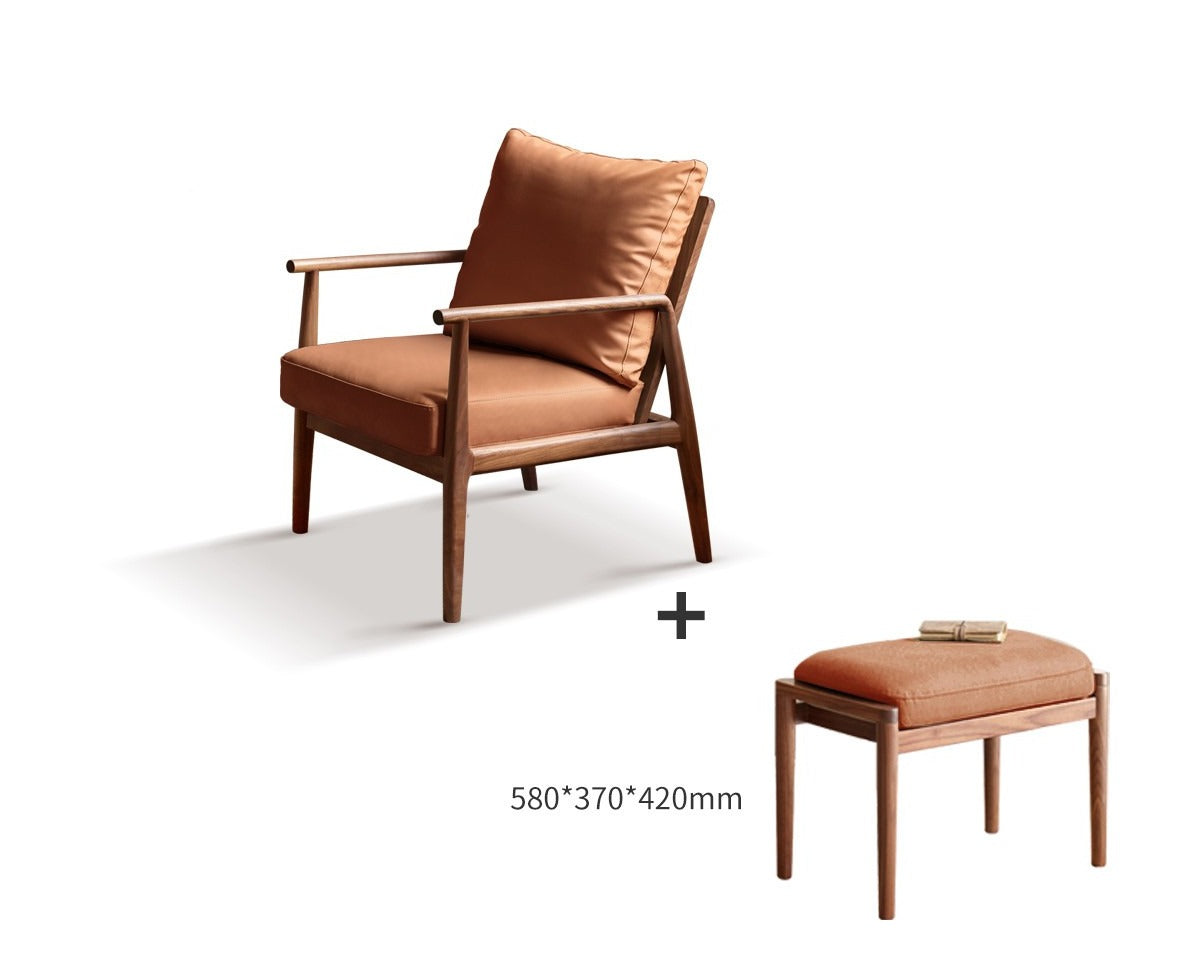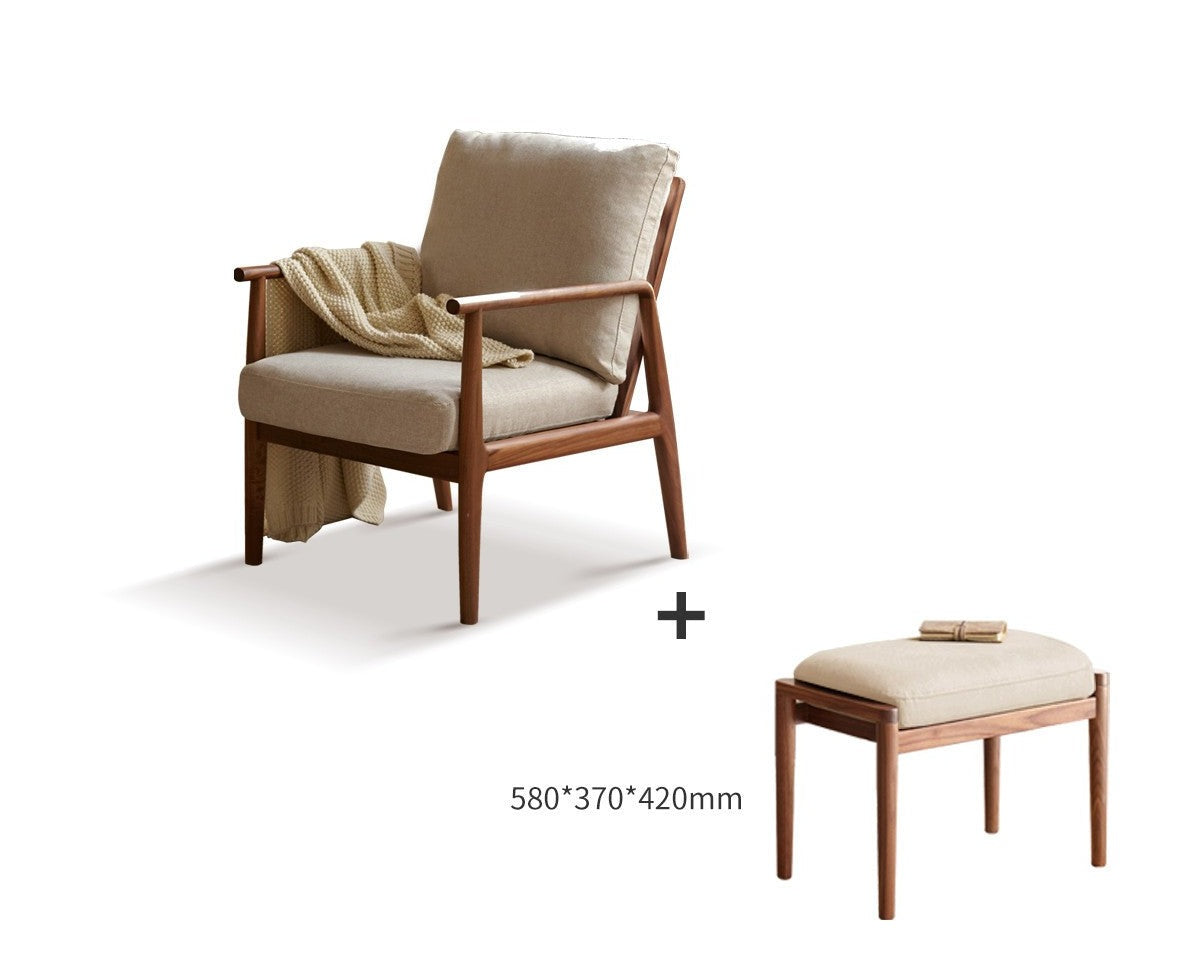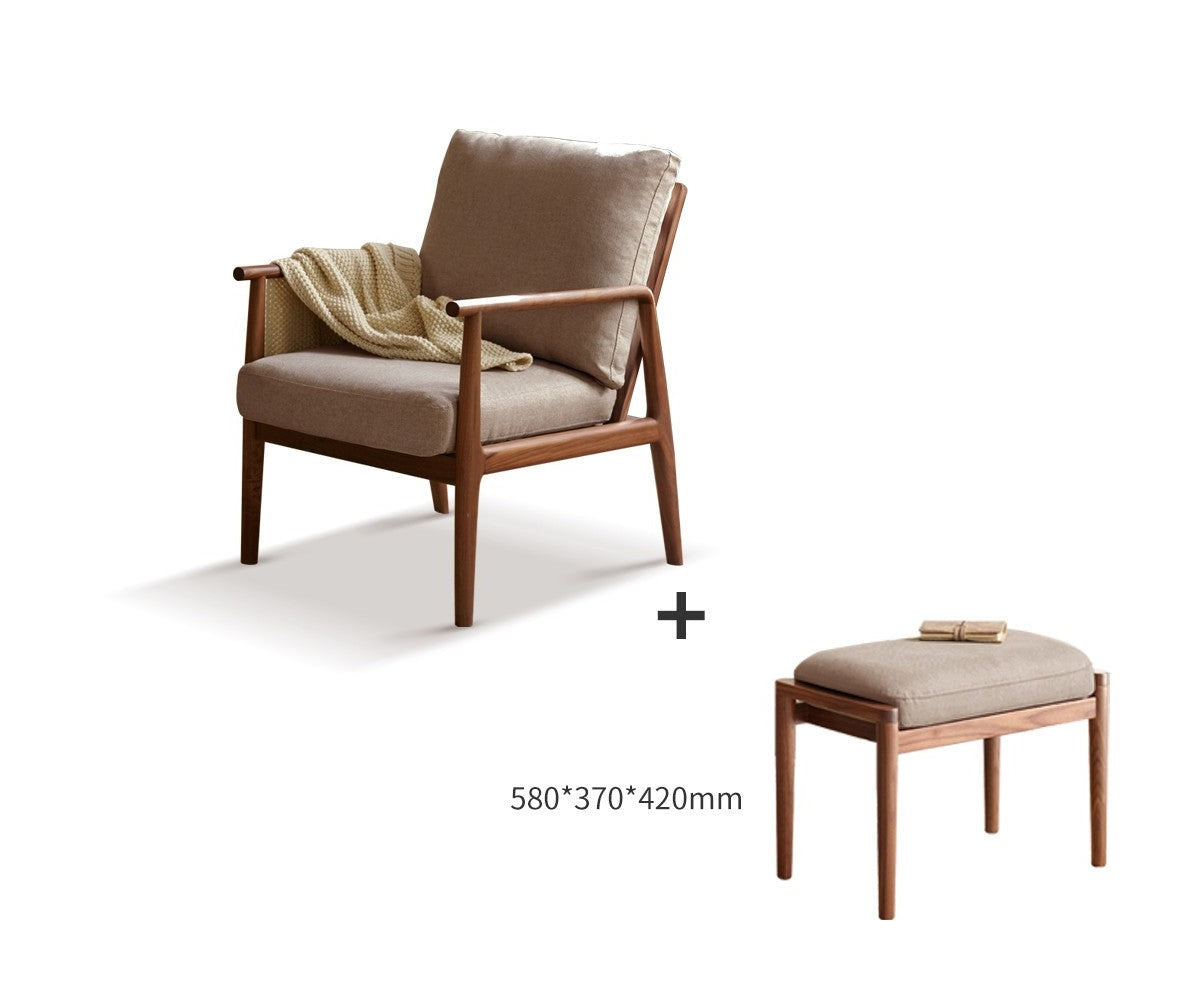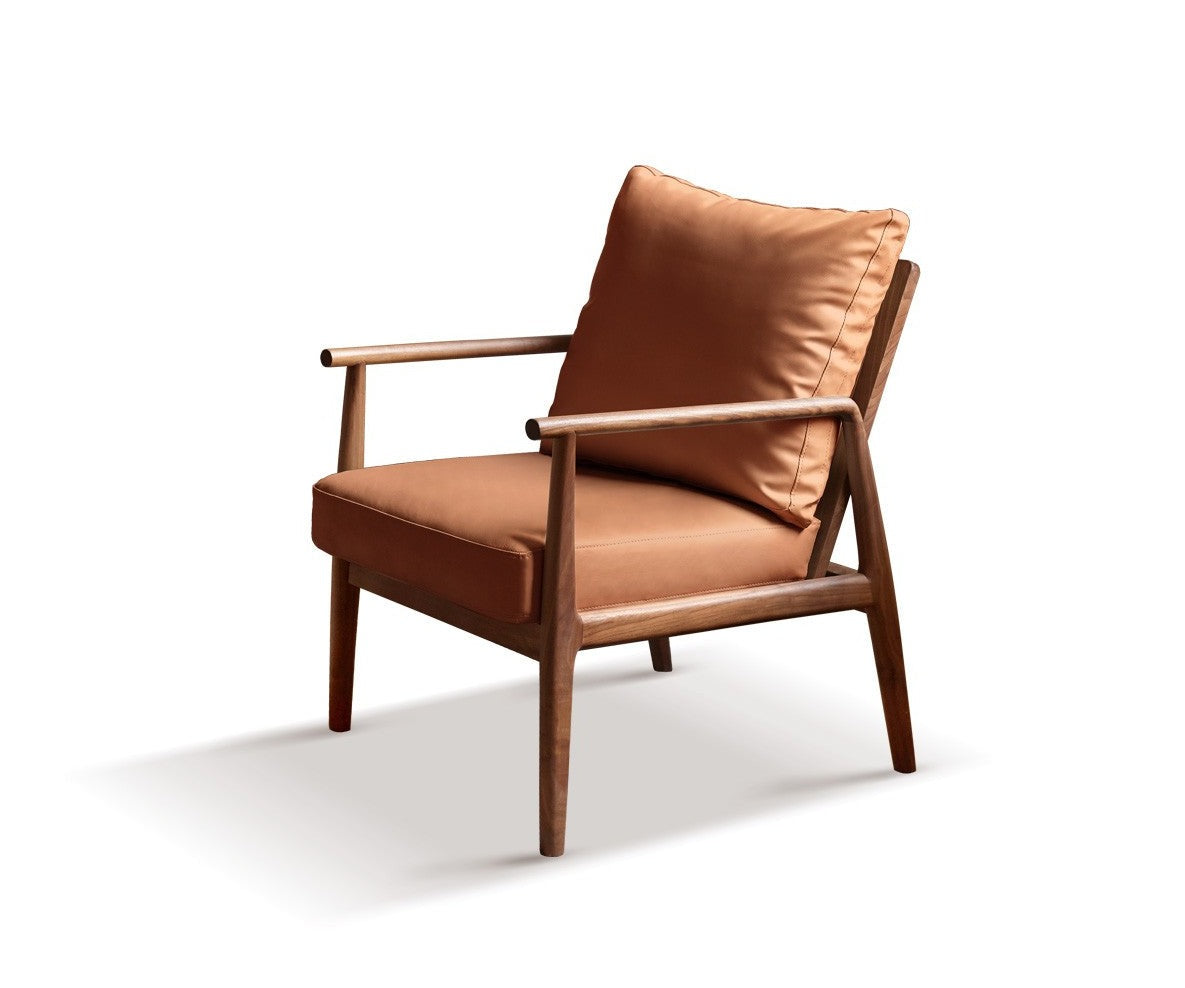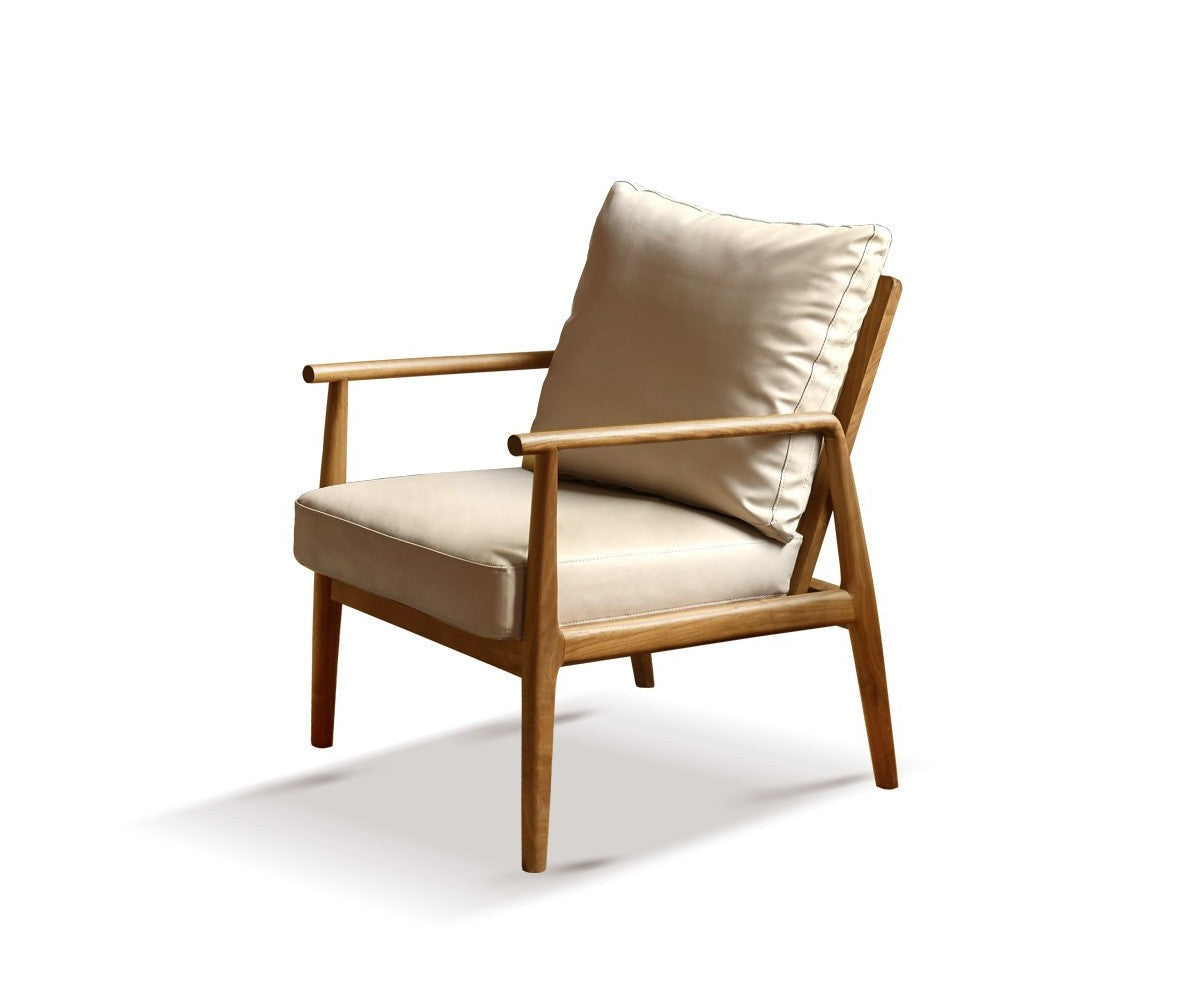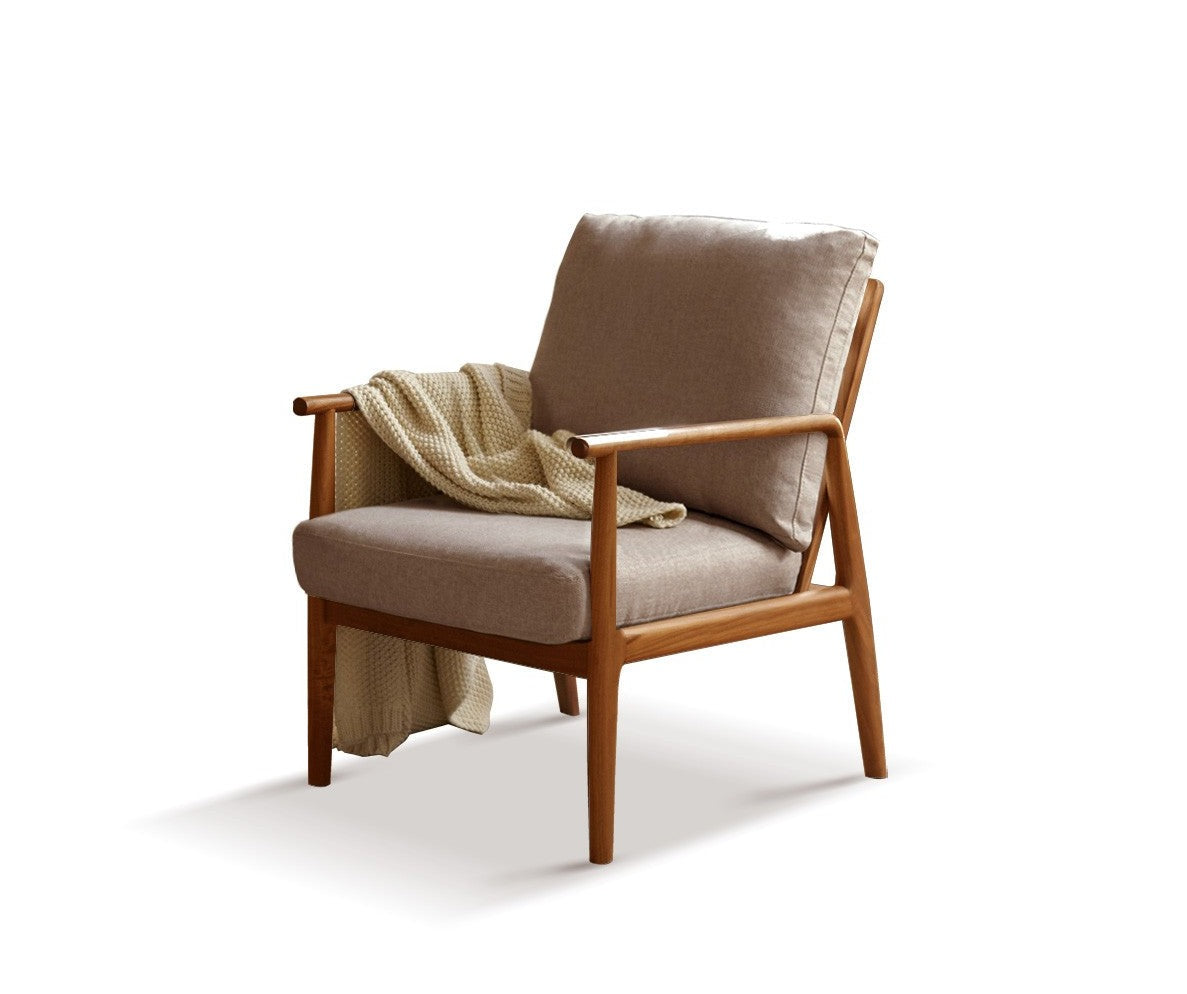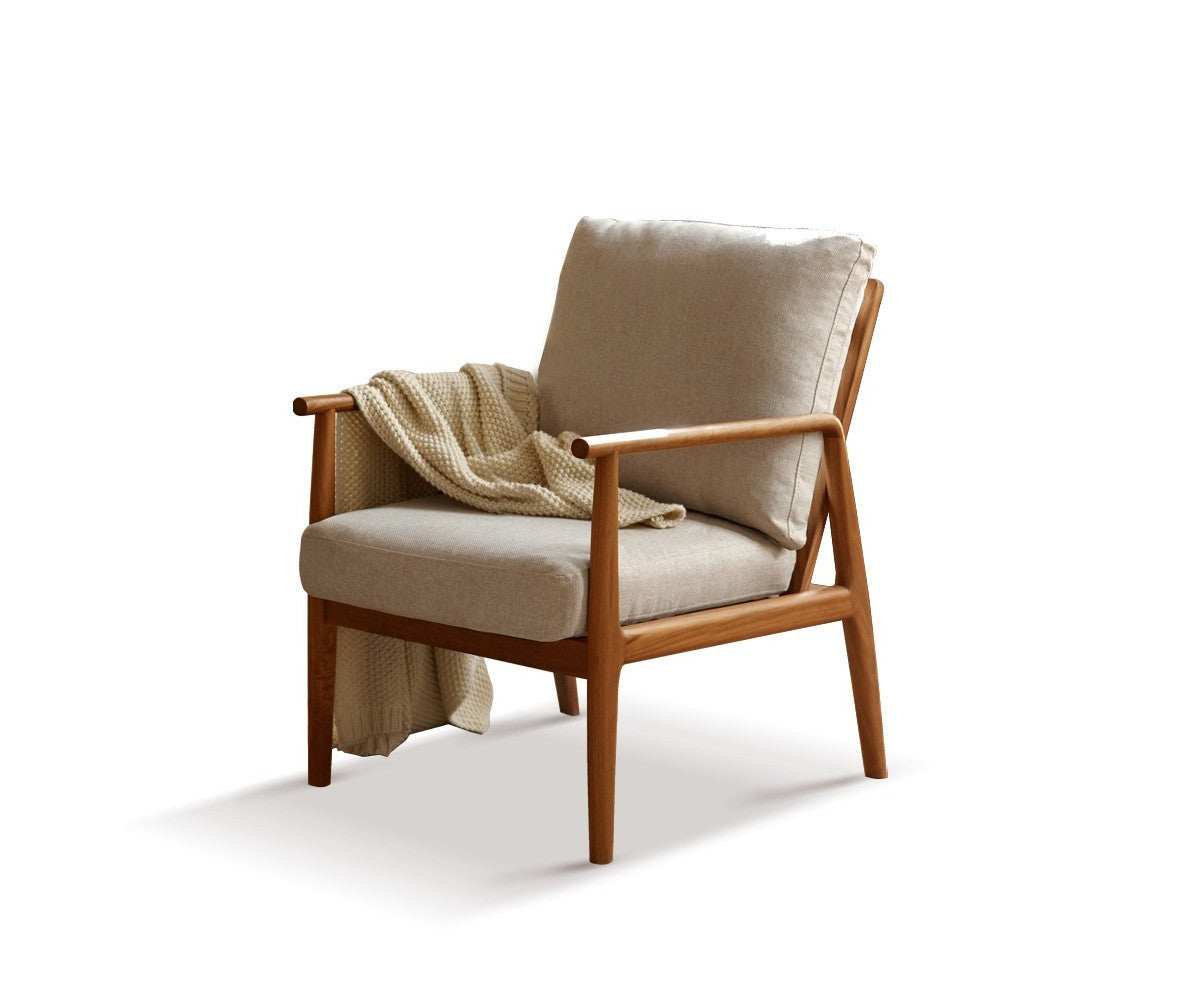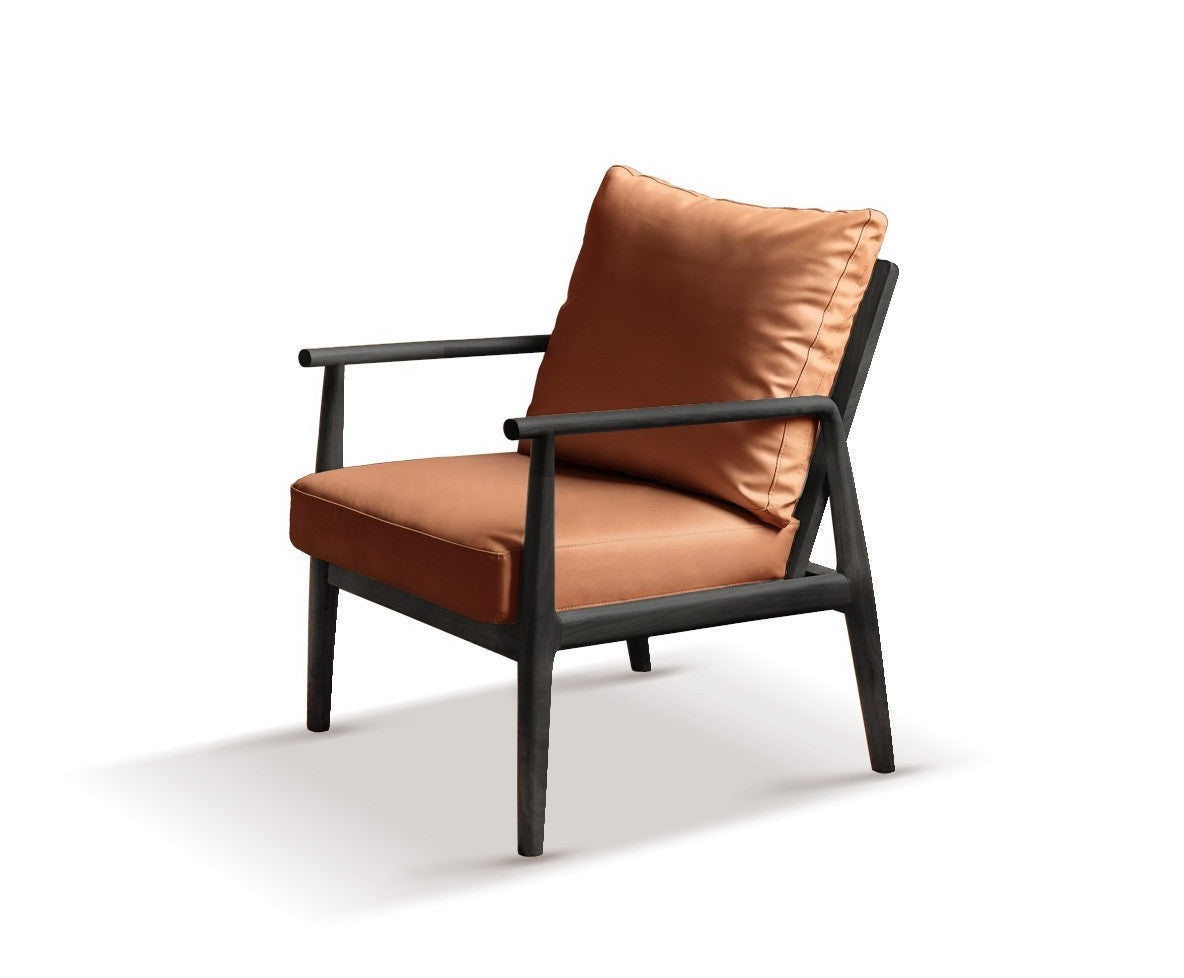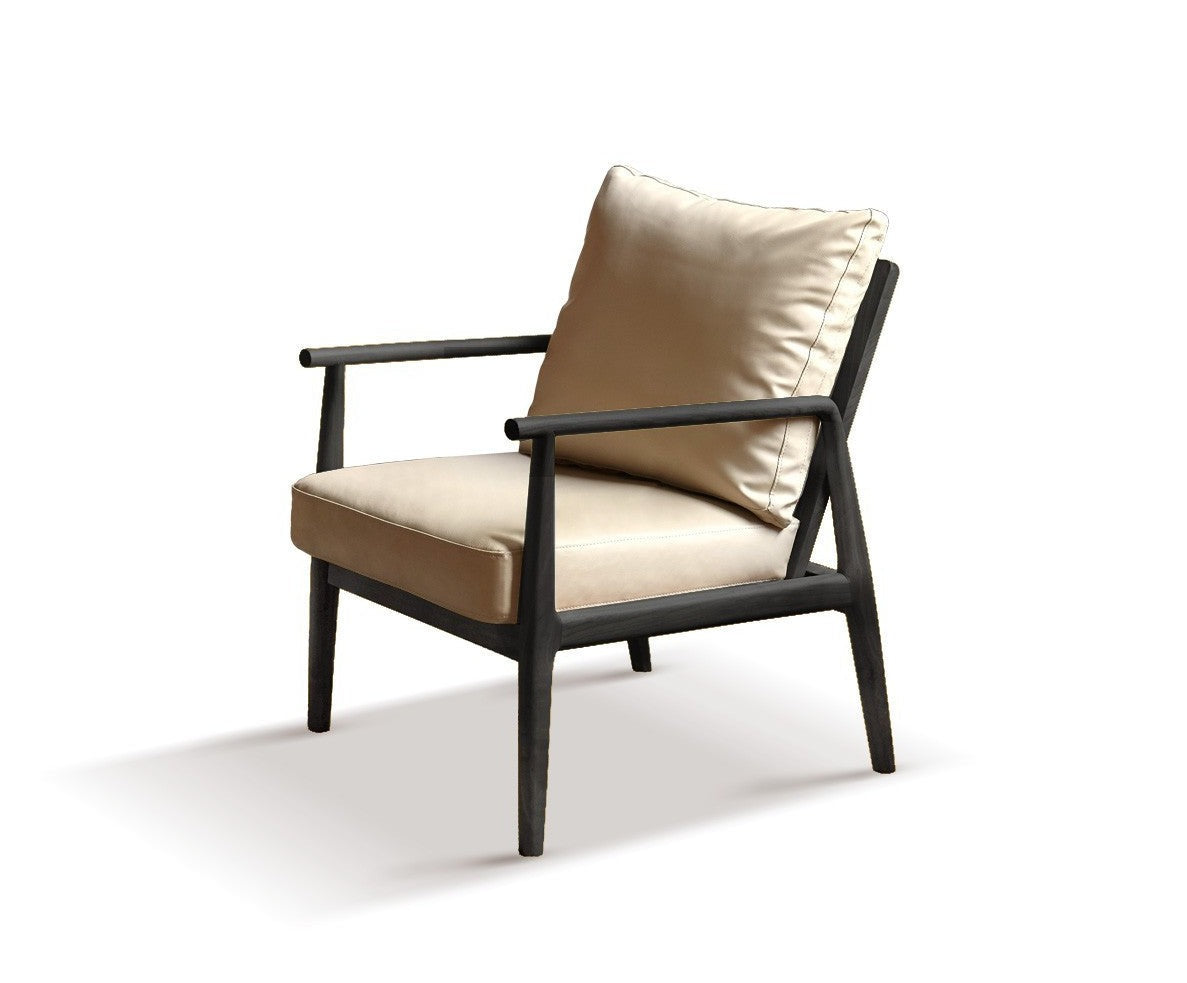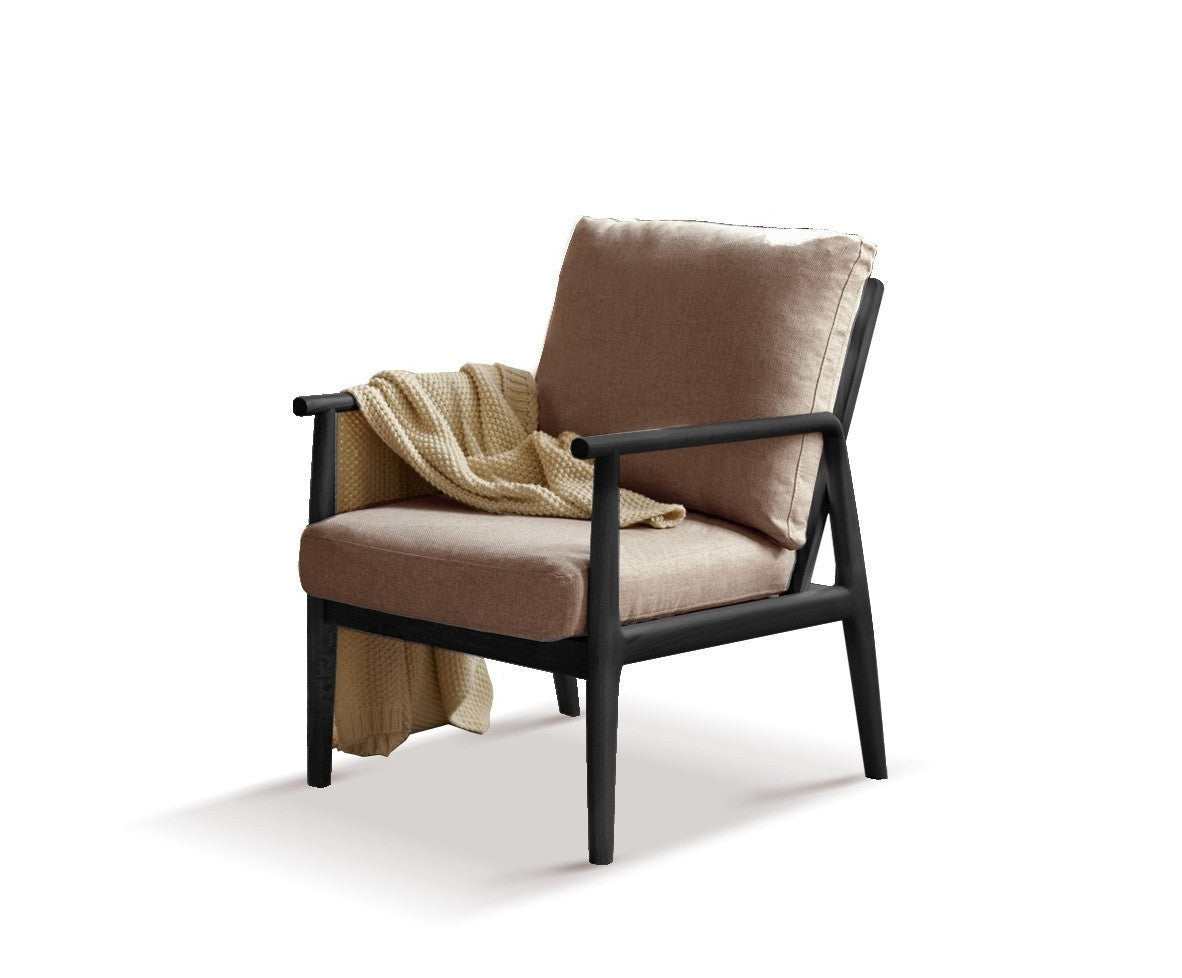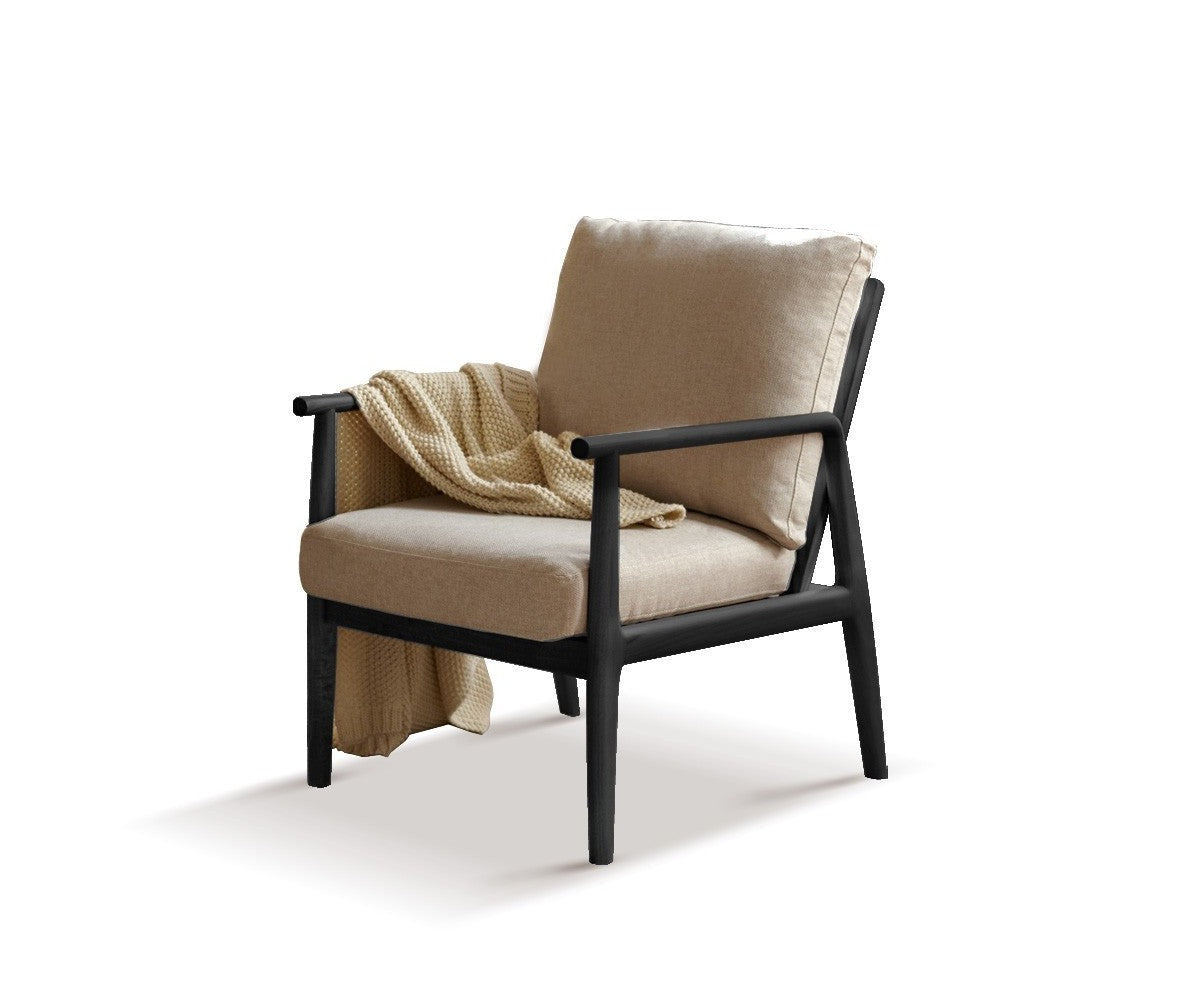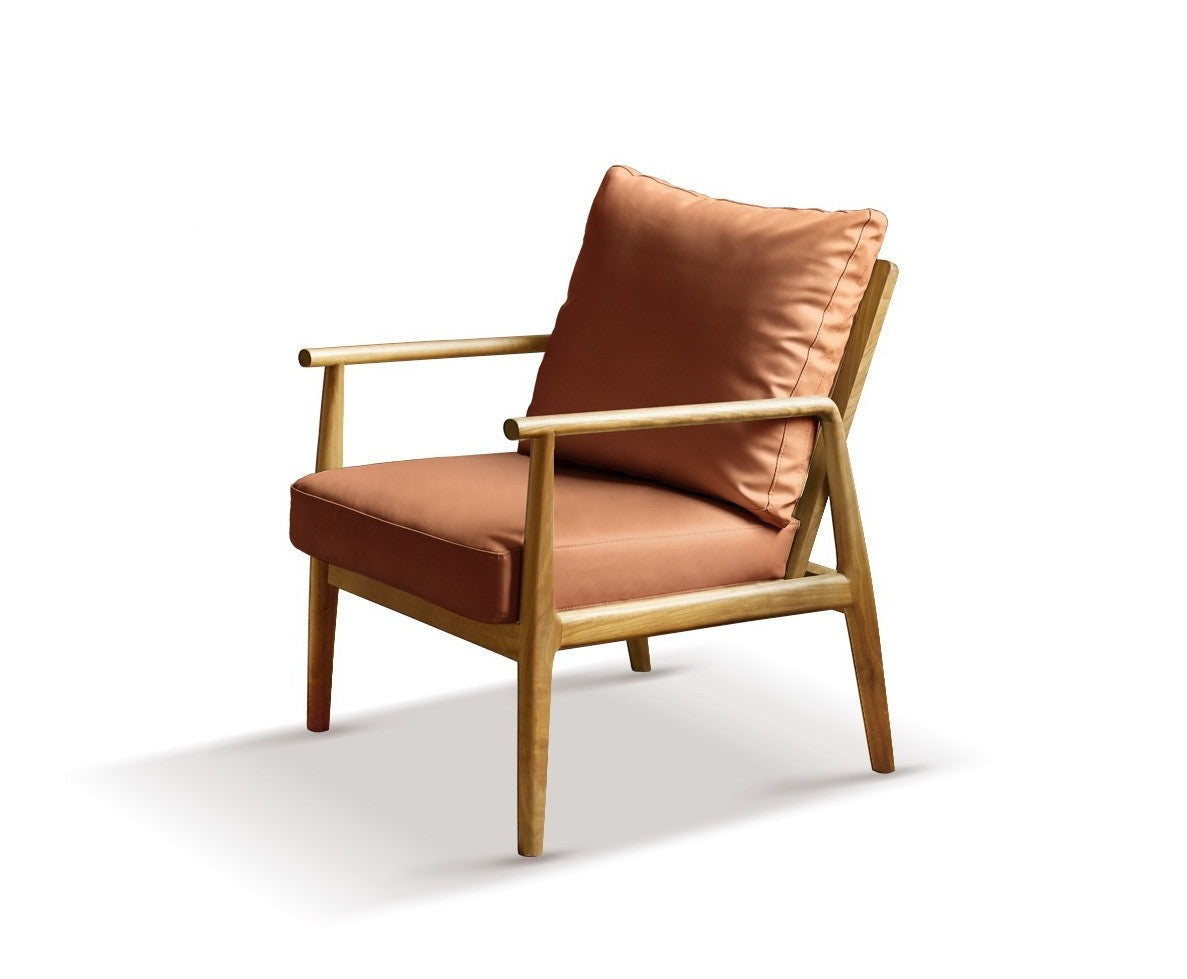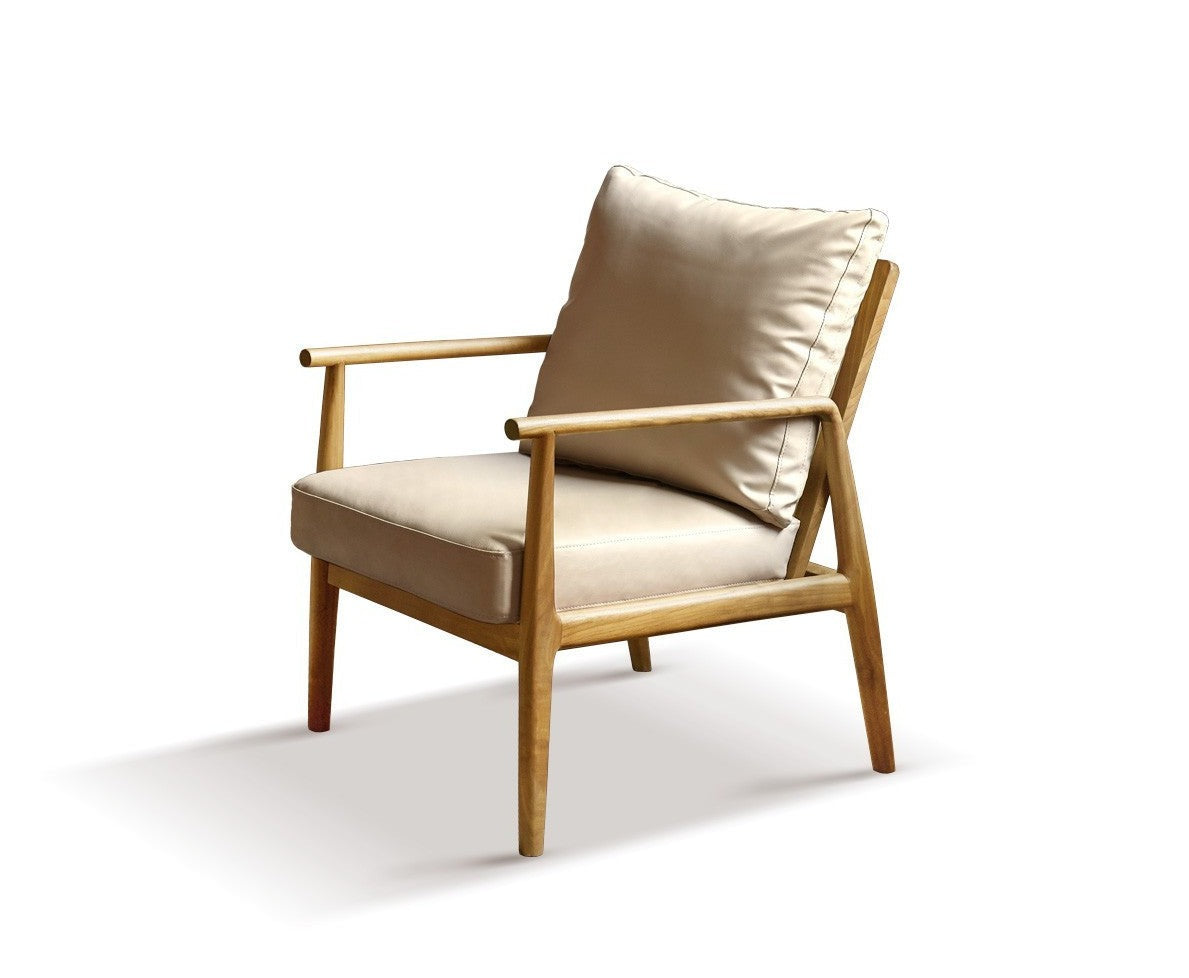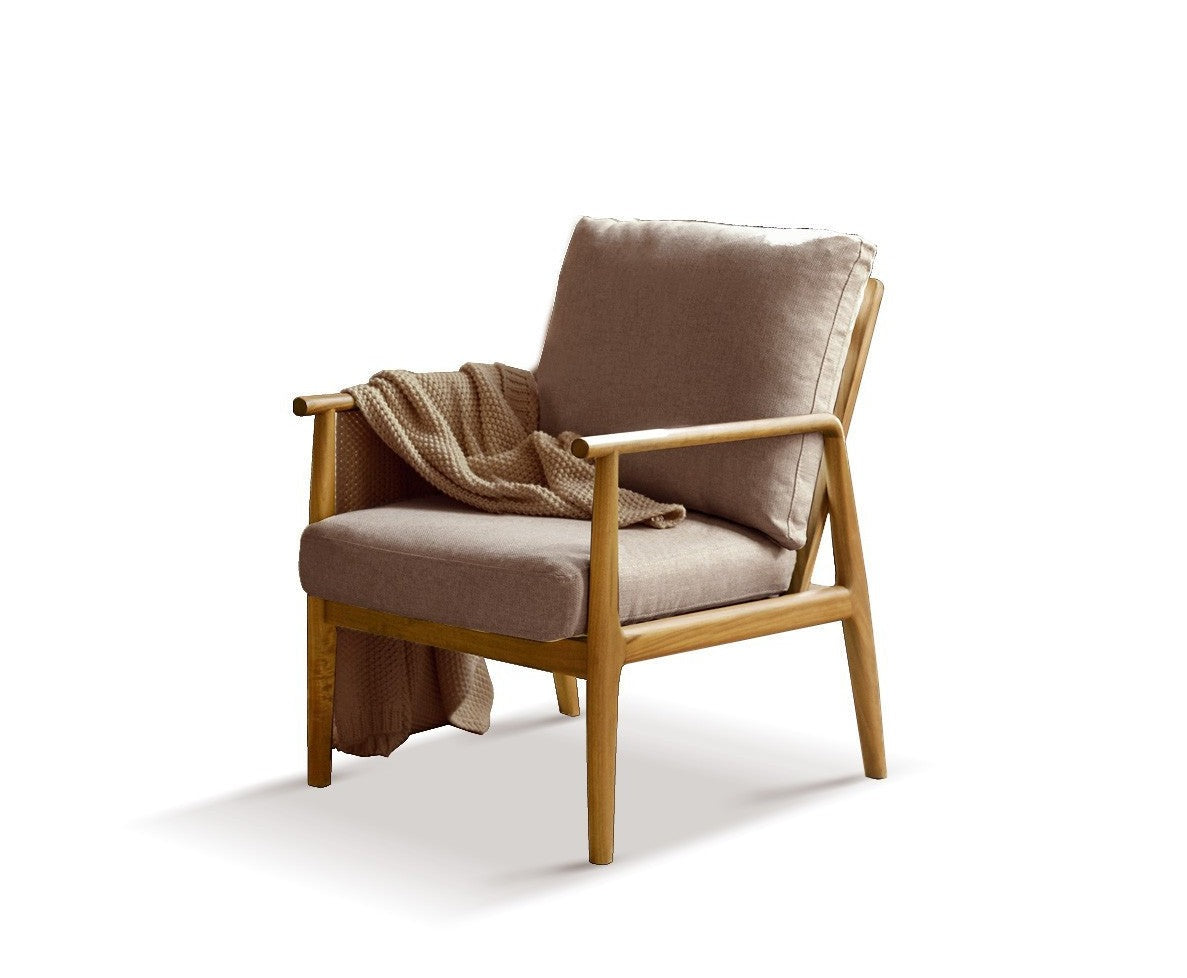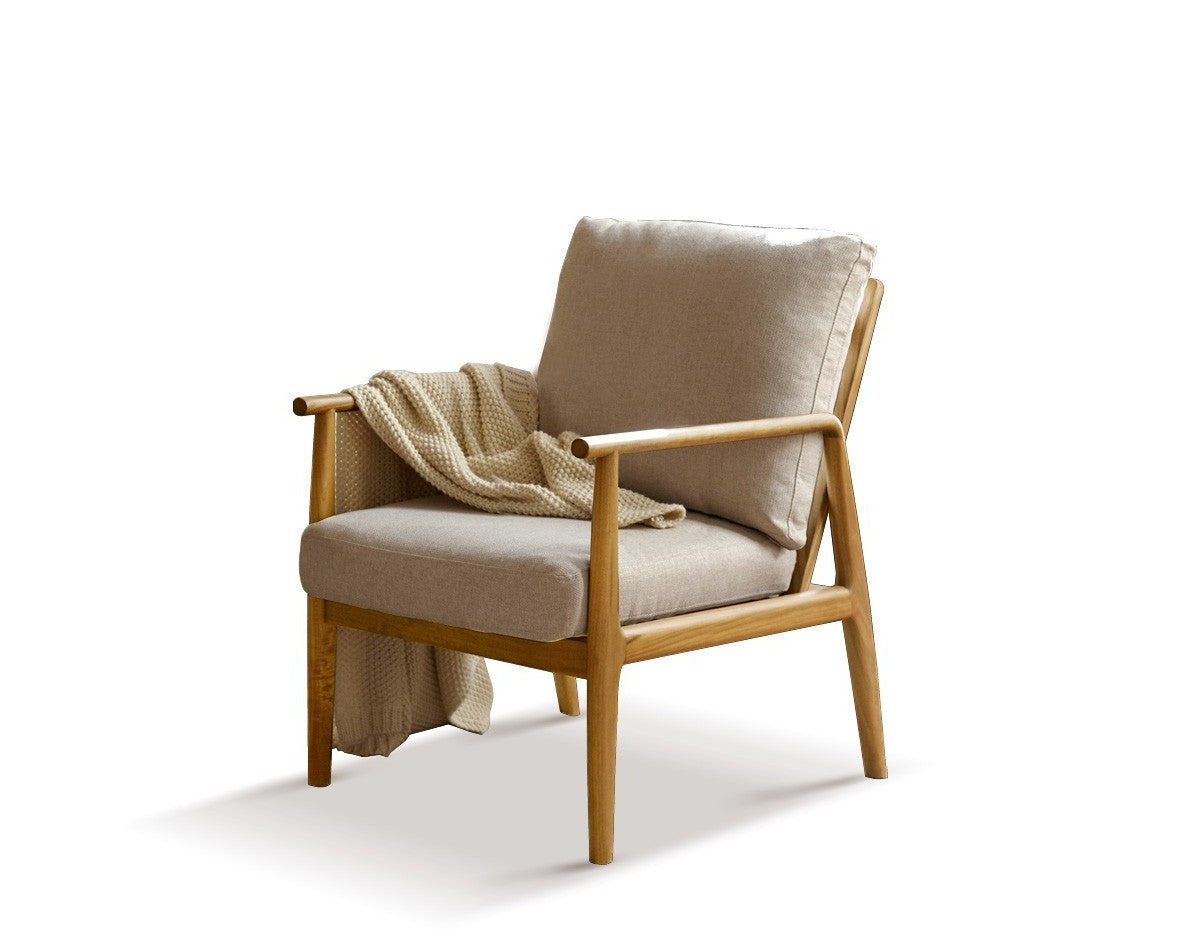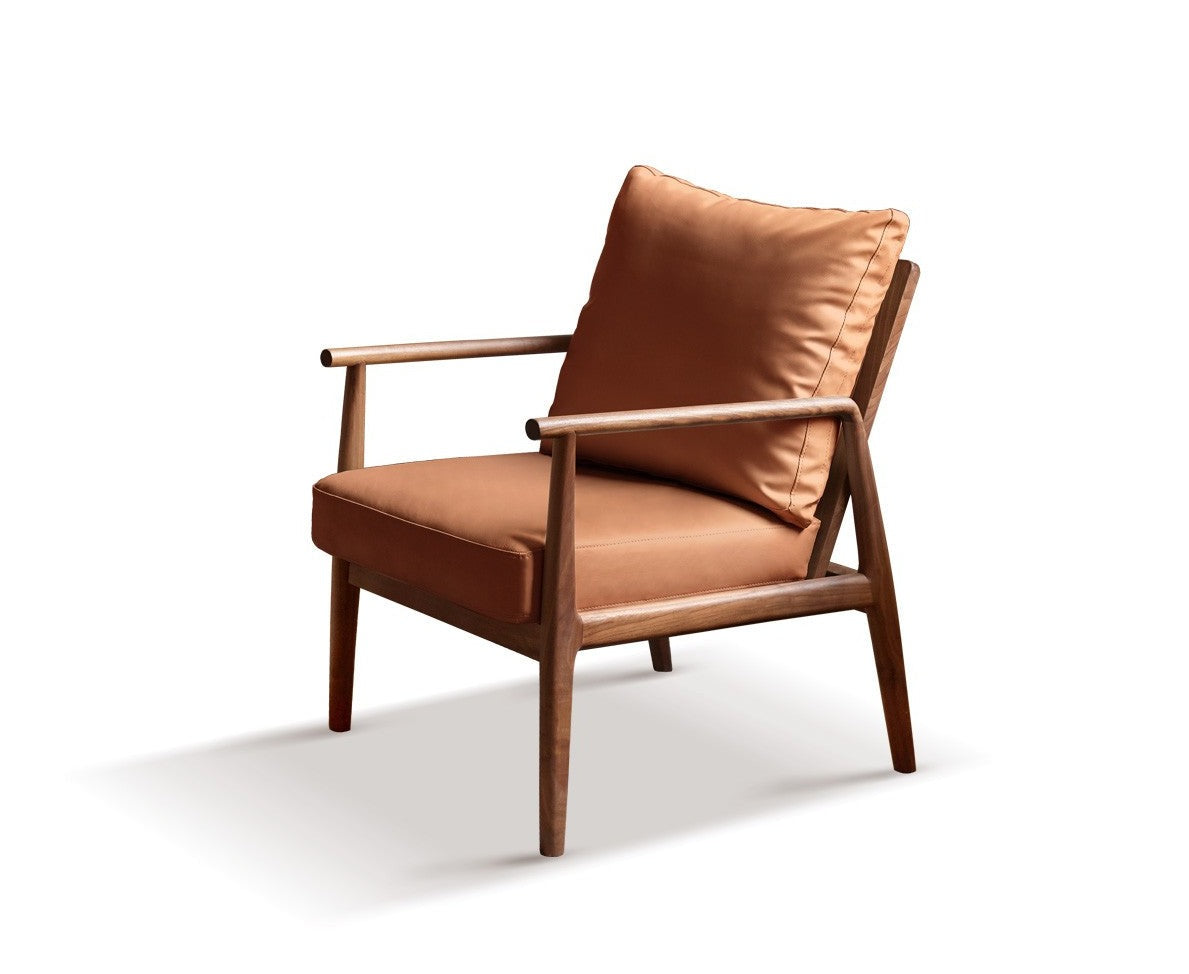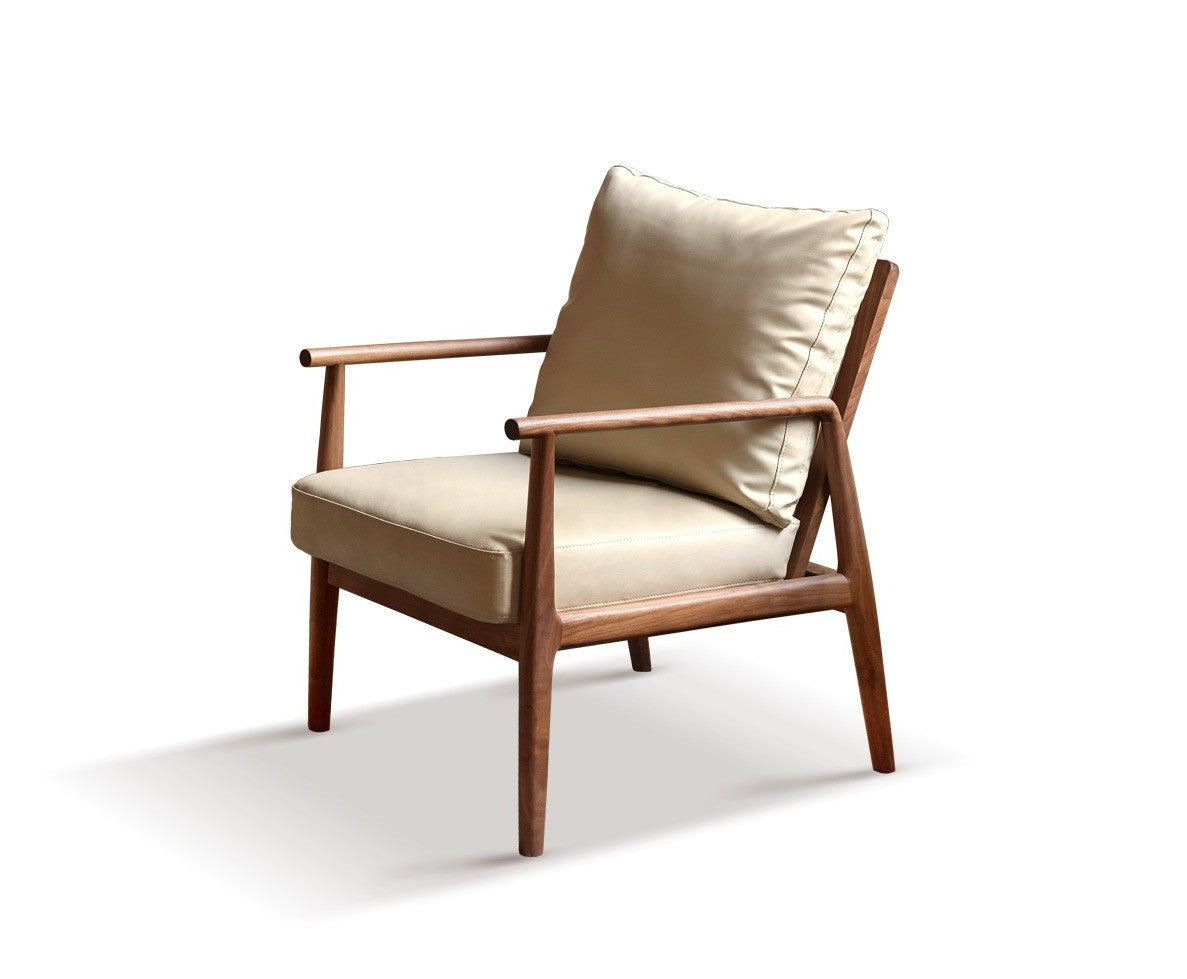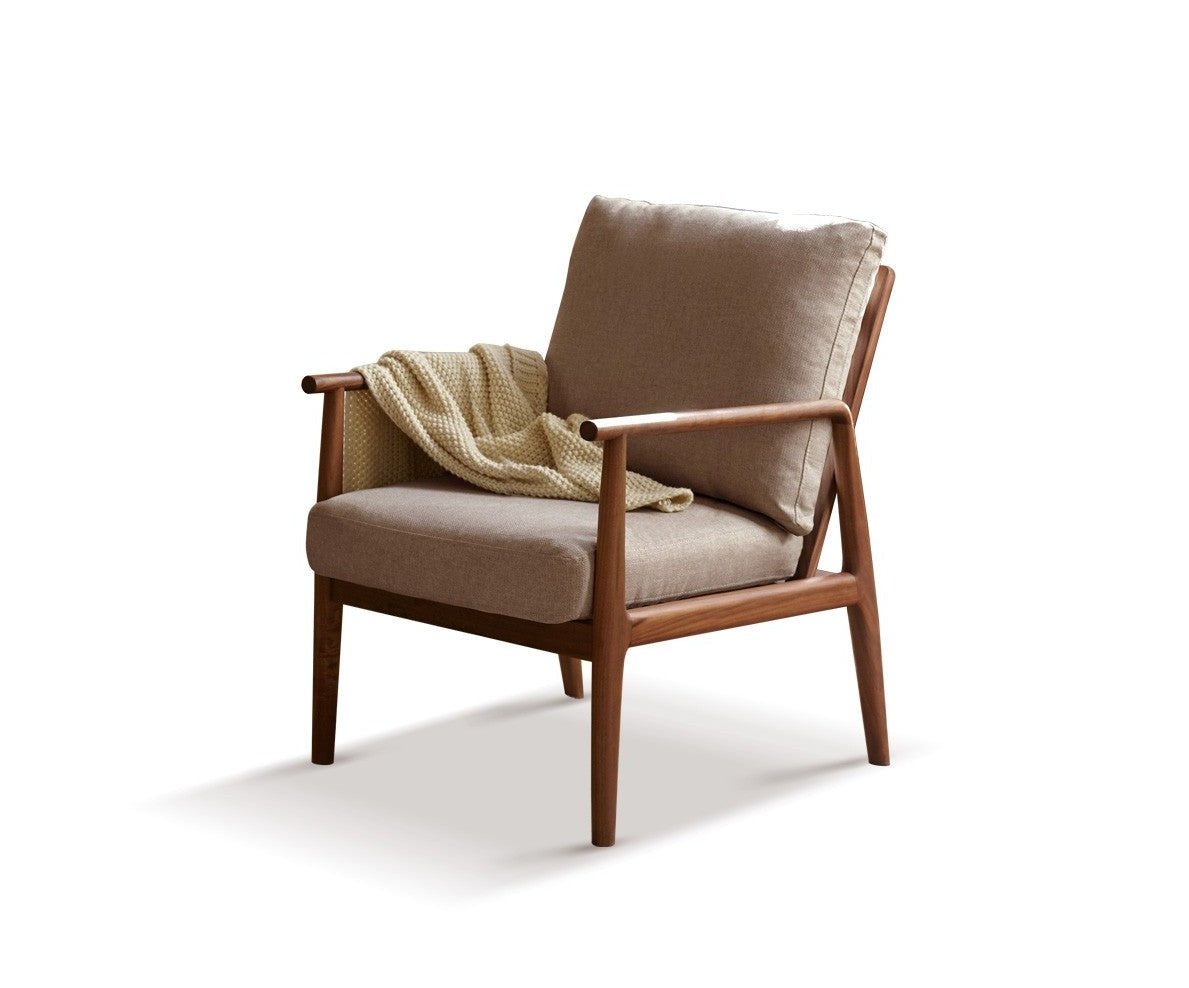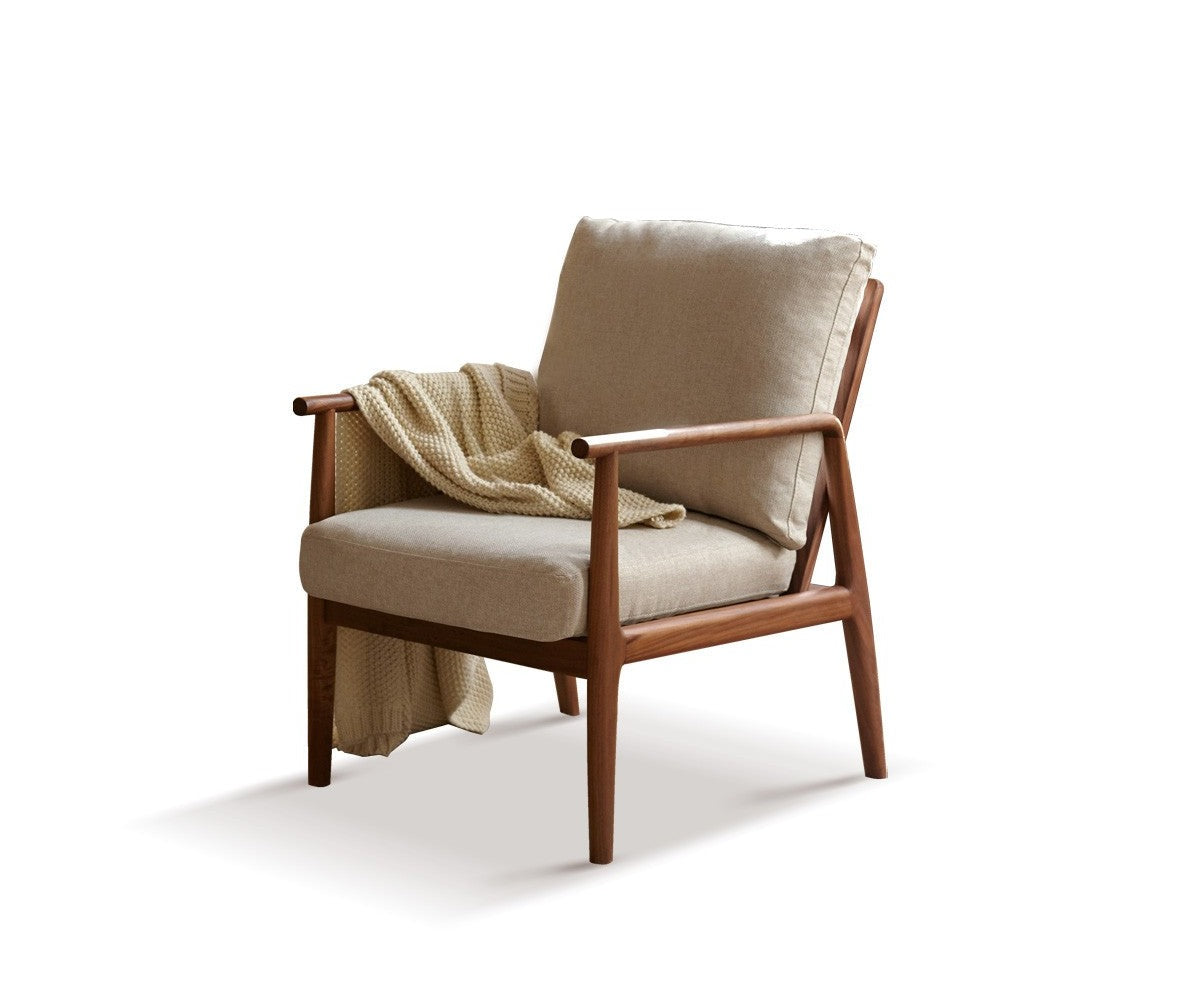 Leisure armchair & footstool Black Walnut solid wood"
---
The high-end equipment in the sofa chair industry is here! From hardware to software, it is applauded~

1. Hardware: the main material accounts for 100%
Even the planks and back panels are North American FAS-grade black walnut. Such a luxurious material, I just want to give you better!

2. Software: There is a sponge inside and a top layer of yellow cowhide outside. The soft and fluffy soft bag and the silky-smooth fabric are enough to make you fall deeply from sitting to the touch. In addition, there are also fully removable and washable imitation cotton and linen fabrics for convenience. Daily wash

A good chair that is "both internal and external" can be placed anywhere, it is a beautiful scenery!

Others' upgraded models are just our standard configuration
This "volume" is not the other "volume". At the beginning of the design, we hoped to have a good chair, so that the wood, the fabric, and the sitting feeling could be more outstanding, so this sofa chair was born!

Pure plant wood wax oil coating
Of course, good wood should be cared for with good painting techniques! The essence is extracted from linseed oil, carnauba wax, etc. The cost is more expensive than ordinary varnishes, and the formaldehyde content is almost zero. Gentle care for the whole family, moisturizing layer by layer, and penetrating black walnut Wood interior, deep curing wood!
North American Black Walnut: precious wood species, FSC®-certified.

Depending on the light and time, the core material's hue can range from reddish brown to dark brown.
Only wood with really deep colours, like black walnut, will have a golden shine.
Black walnut has an uneven texture and distinctive black-gray lines that are caused by the significant temperature difference between day and night in the Appalachian Mountains and the severe winter.
There are six different types of grains in black walnut: wavy, mountain, straight, golden birdpecking, and water drop.
It is challenging to have two different types of grains in one type of wood.
The whole product is made up of 100% pure solid wood, -without any artificial boards, -without veneer, -without spliced ​​boards, all natural.
finished with our nourishing natural vegetable wood wax oilbotanical formula, from soybean oil,which protects the timbers and reveals it's natural texture.
the texture of black walnut there are many infiltrating bodies in the catheter, which is very easy to absorb wood wax oil.
After painting it feels silky and smooth, and the texture of the wood cell catheter can be thouched.
the surface is shiny and more precious.
Our furniture is 100%FSC®-certified wood from forests that are responsibly managed to be environmentally sound and socially beneficial
By choosing FSC®-certified furniture, you are supporting responsible management of the world's forests.
An additional material is paulownia wood, which is used only for the inner panel of the drawer. (for some products)
Corrosion resistance, wear resistance, high temperature resistance, no deformation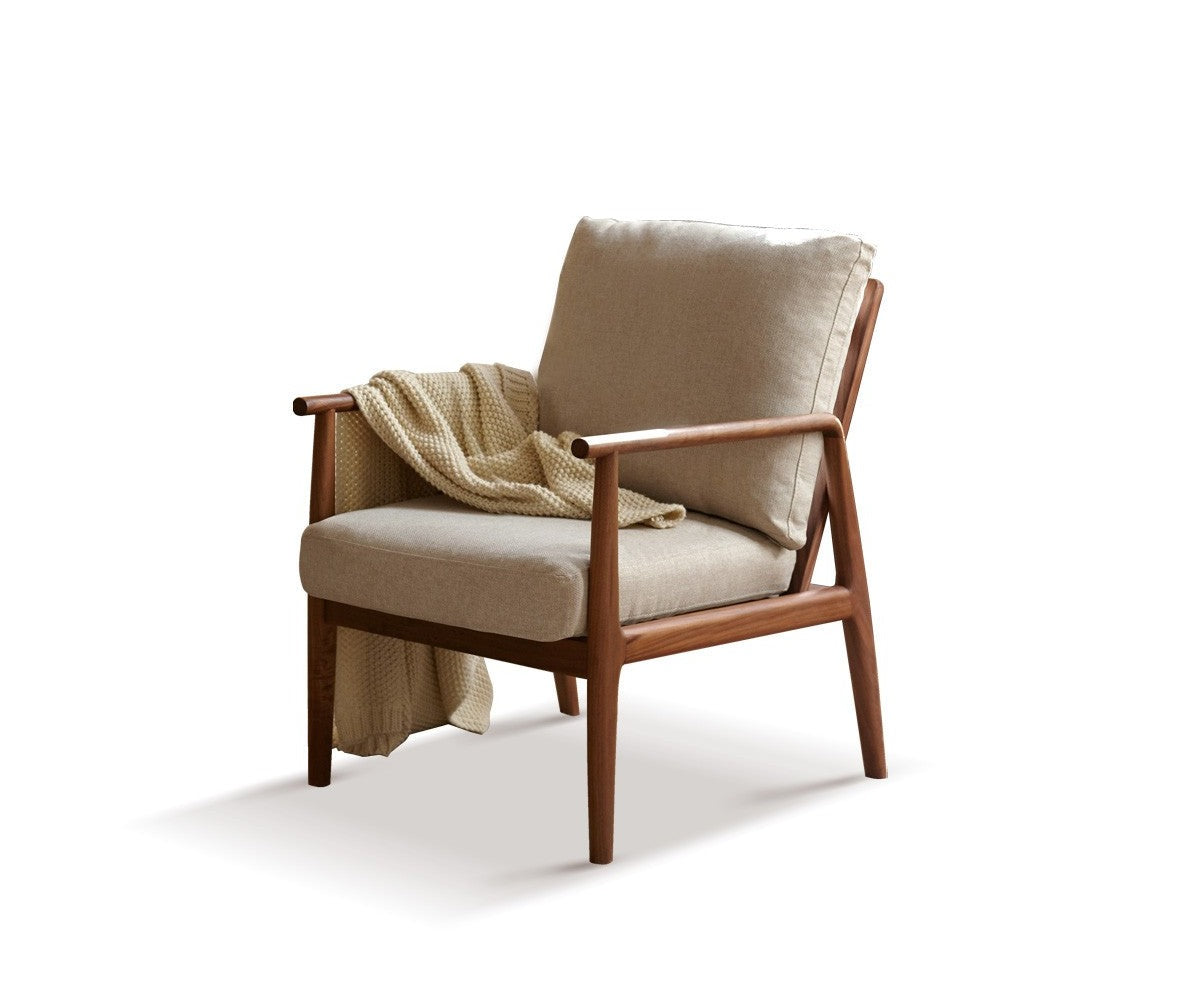 Free shipping 5-6 weeks , Free return


The whole product is made up of 100% pure solid wood,- without any artificial boards, veneer, spliced boards, MDF, particle board, all natural
100% pure solid wood
simple and natural, healthy and environmentally friendly, stable and durable.
This product has no reviews yet.