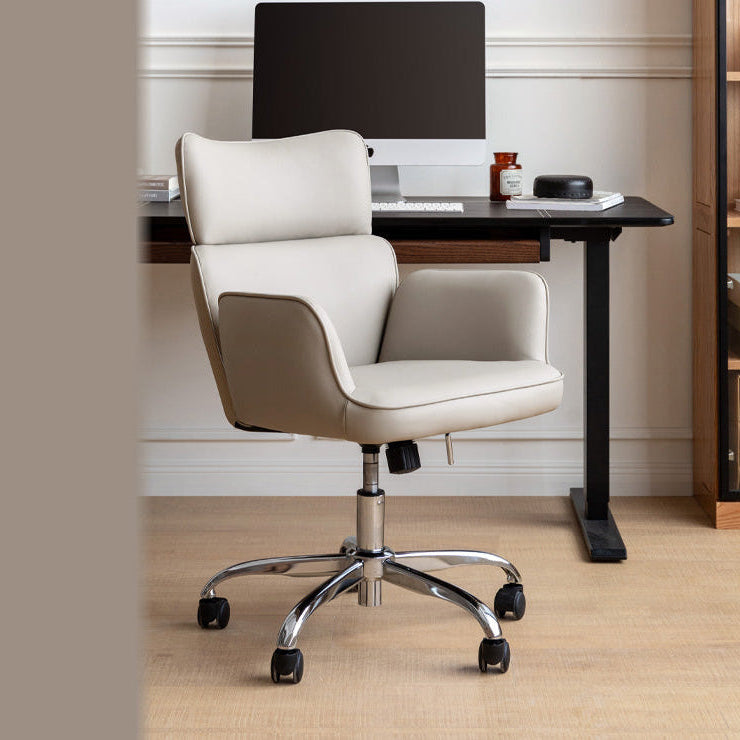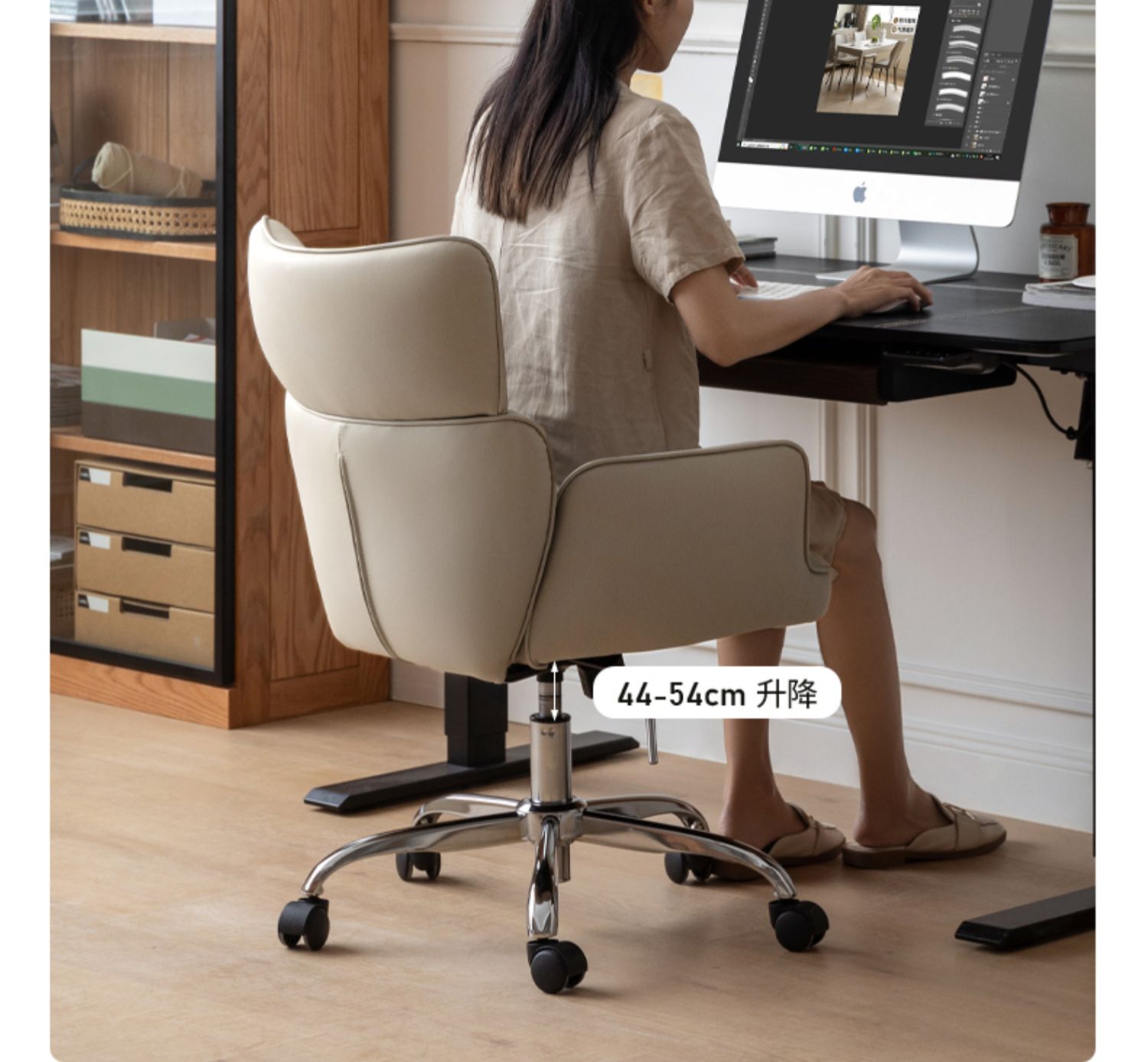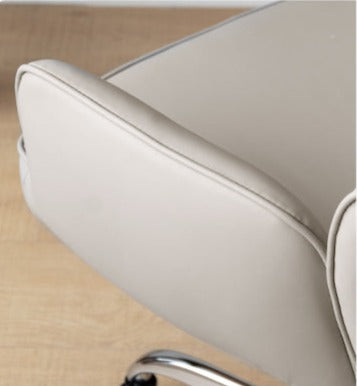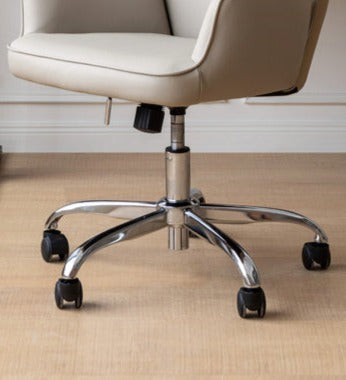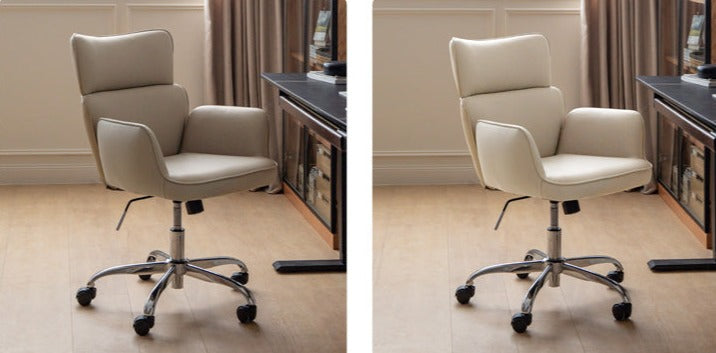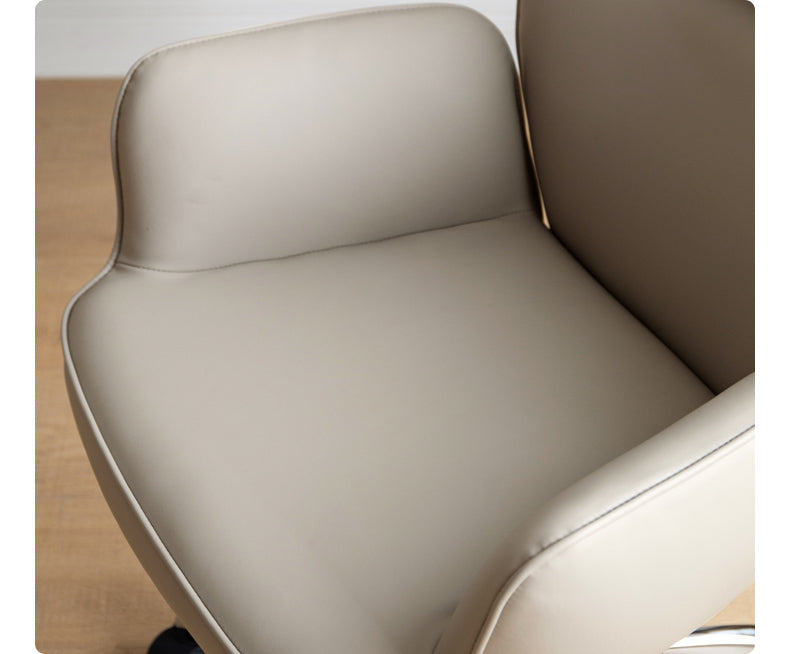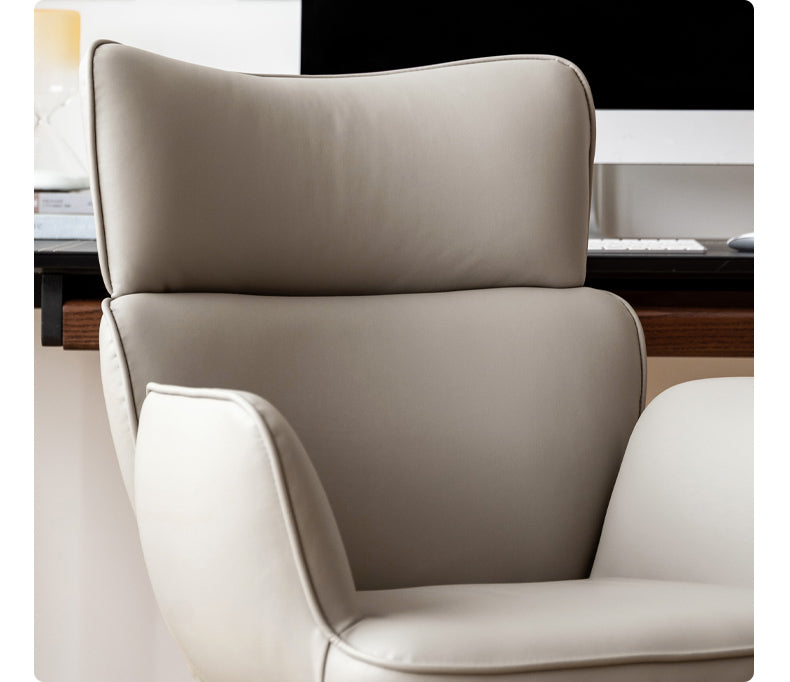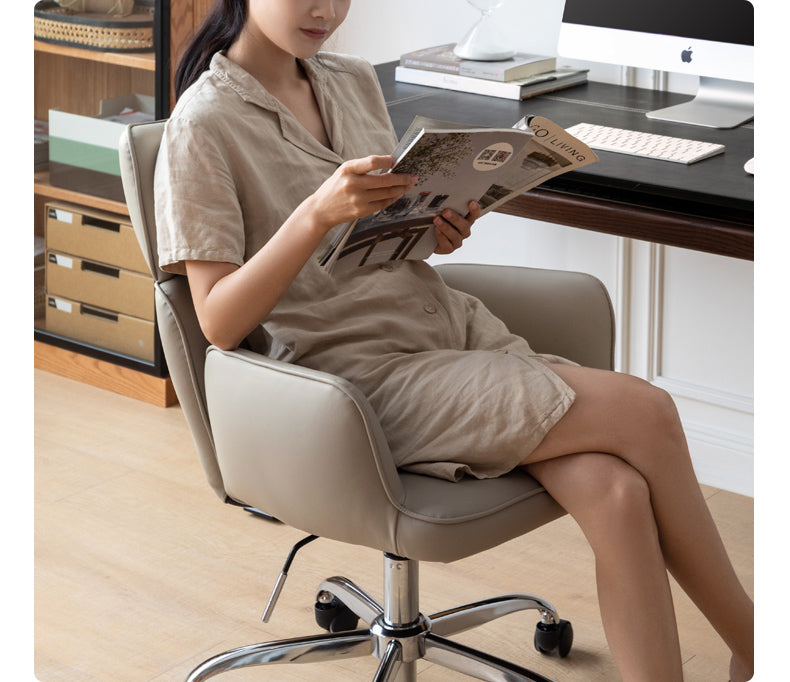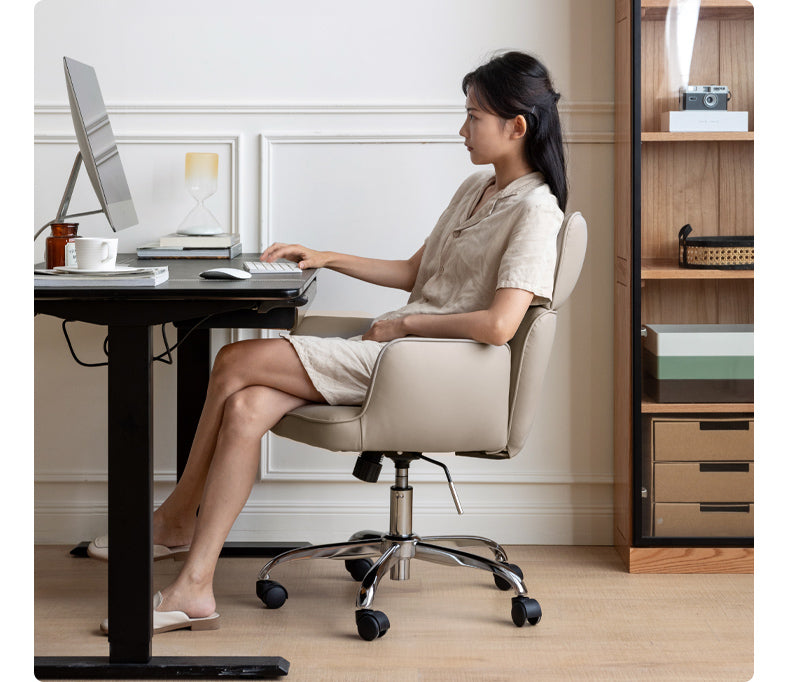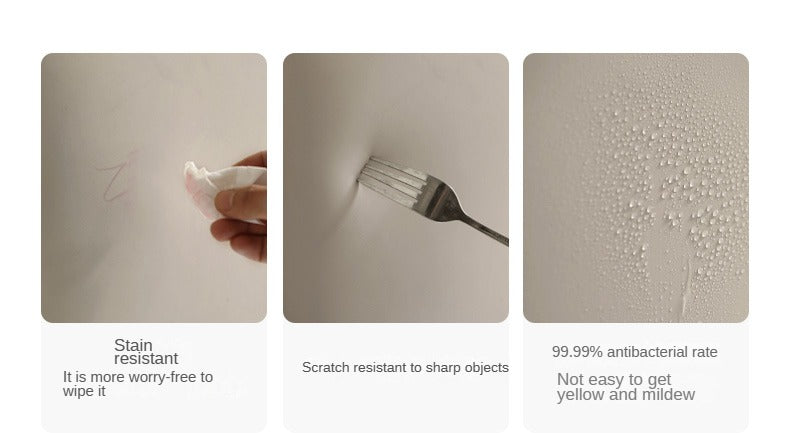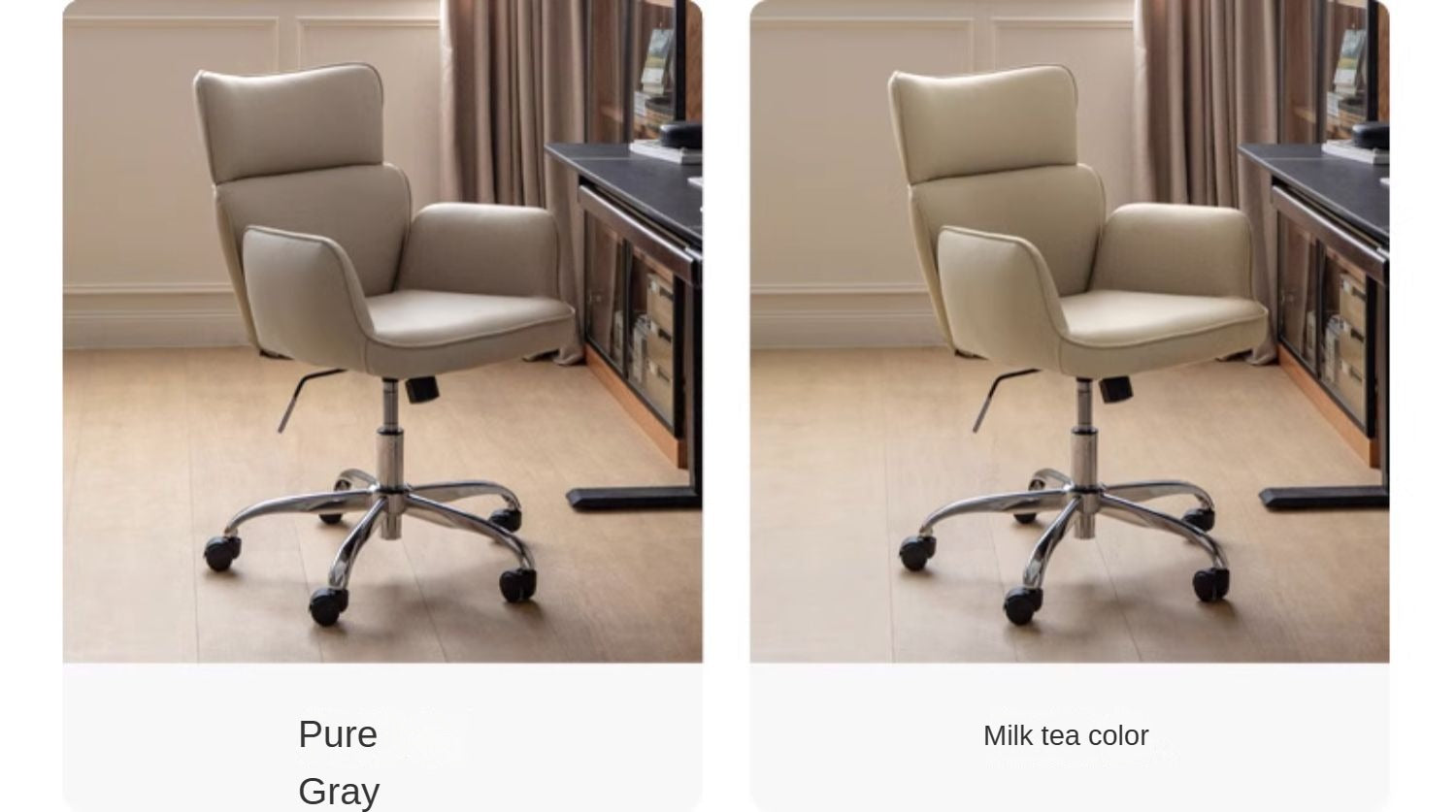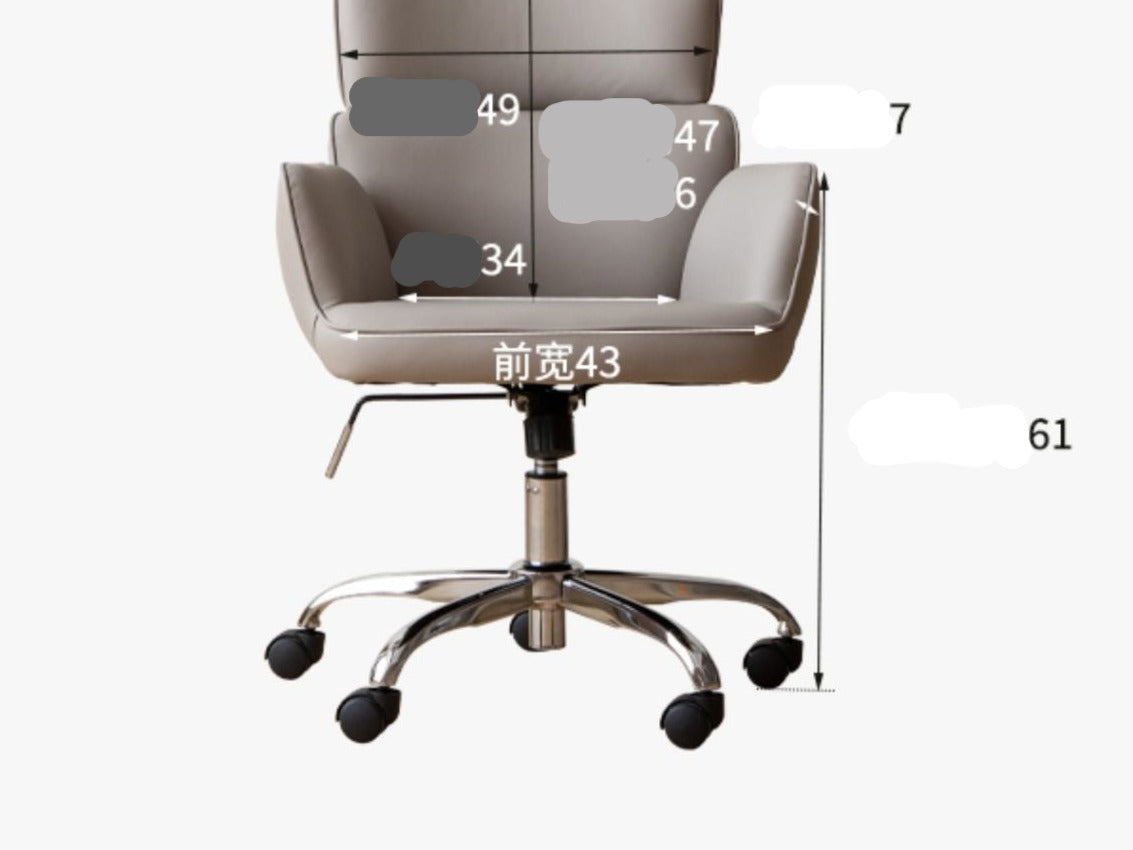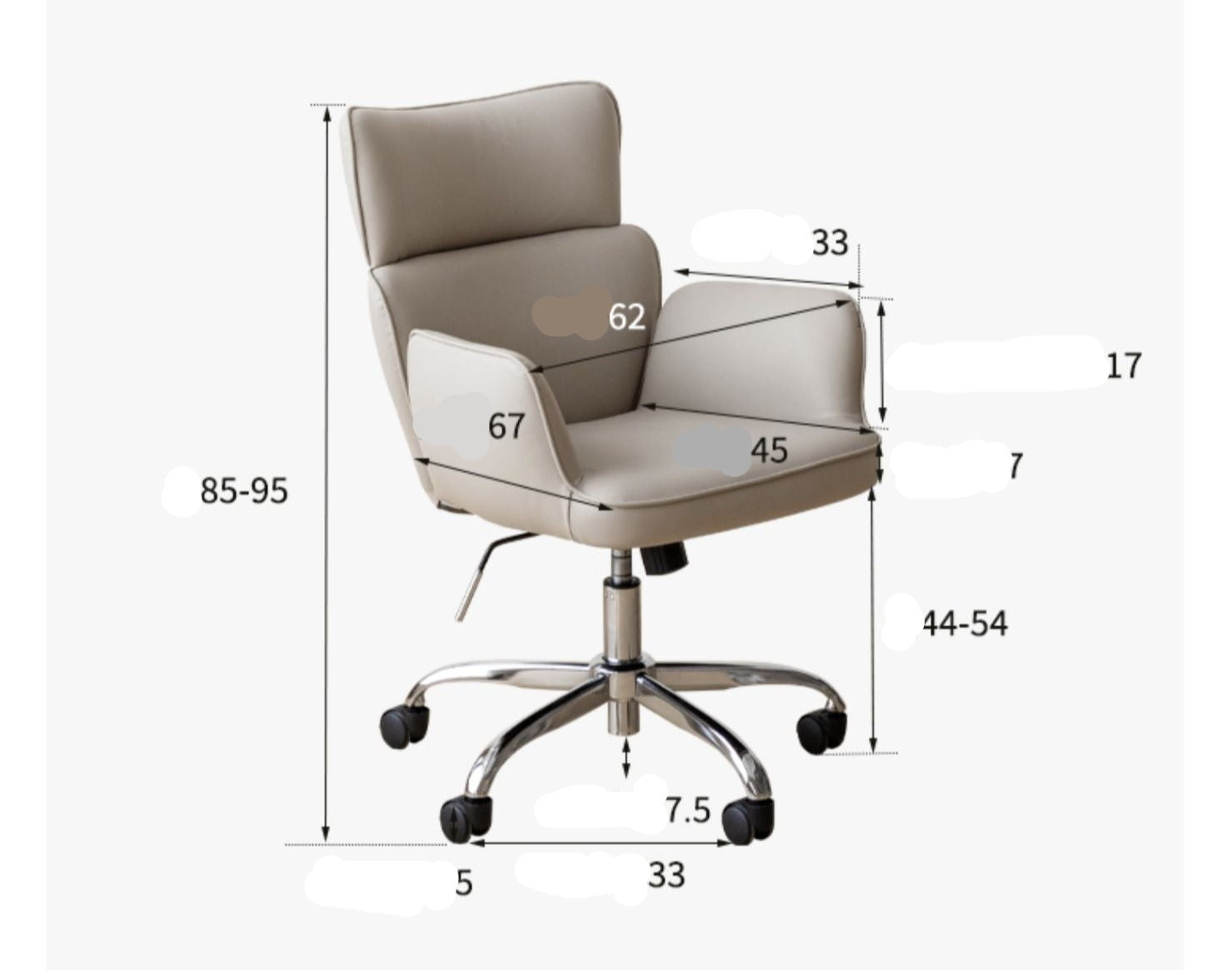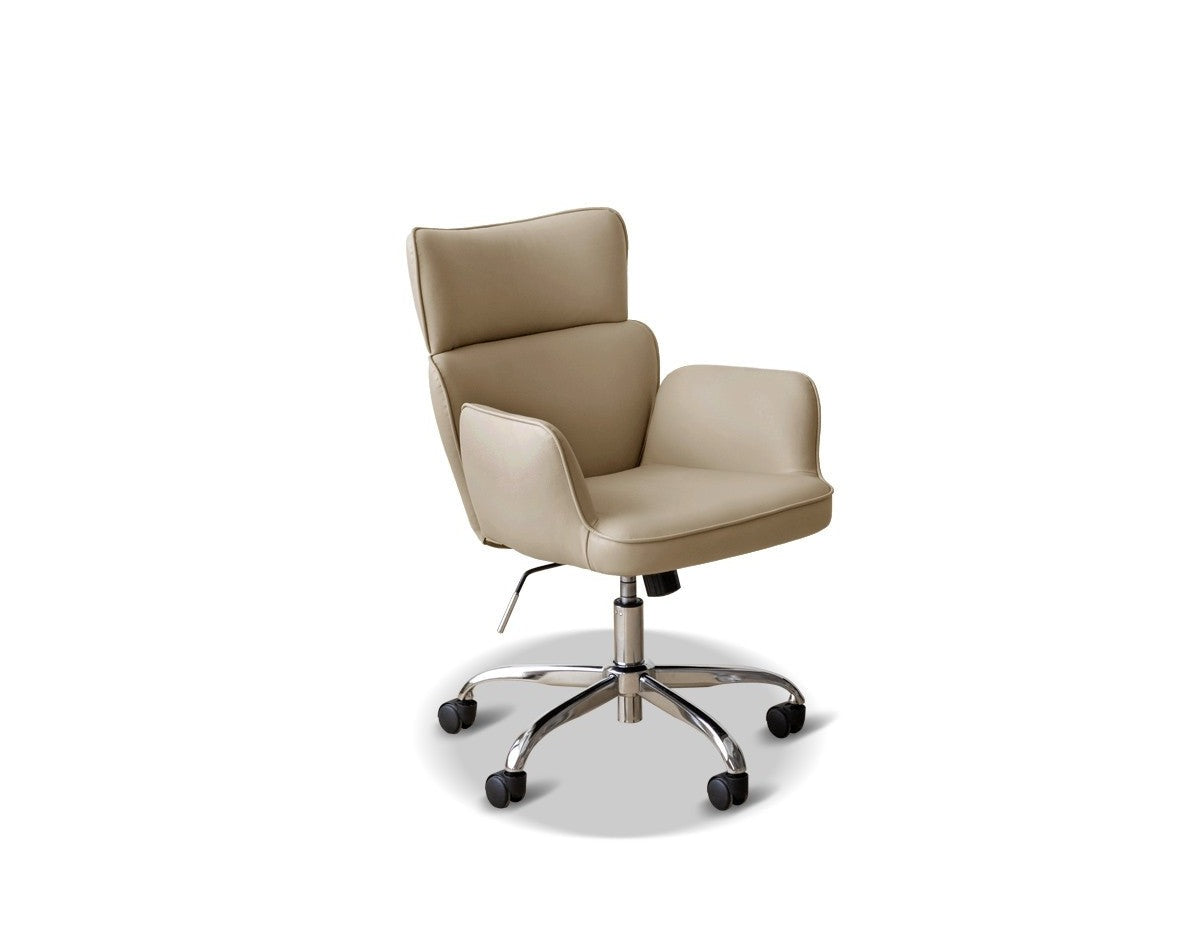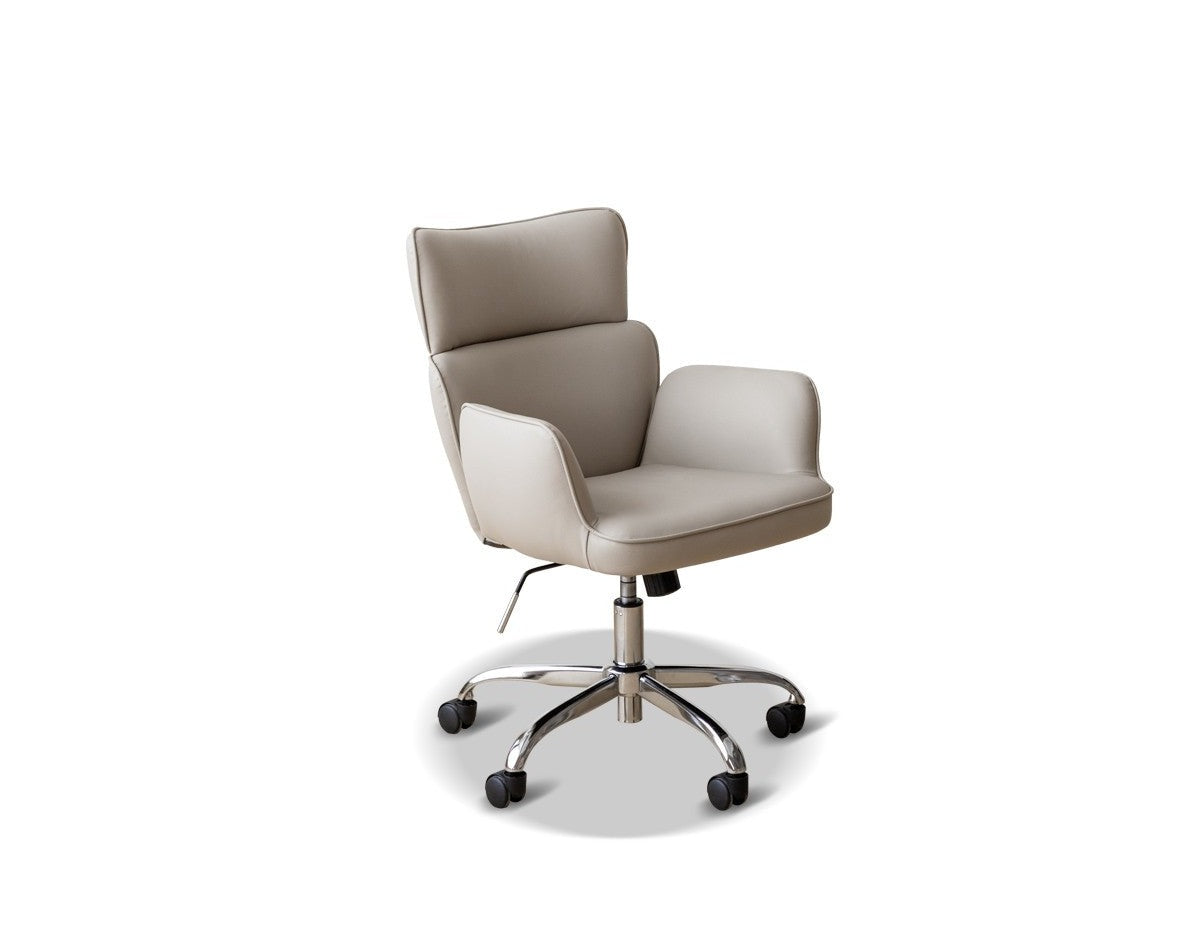 Office chair Organic Leather-
---
The integrated design of the armrest and seat surface brings a wrapping feeling to accommodate the body. The 105-degree inclined backrest + sponge filling makes you comfortable to sit and lean on~ Specially selected organic leather fabrics that are well-cared for are skin-friendly and delicate/good waterproof, wear-resistant and scratch-resistant. A comfortable companion for a longer time

Choose it for comfortable office!
The sitting height can be flexibly lifted to match different heights/desk heights
44-54cm adjustable sitting height, easy for the whole family to use.

105° ergonomic design, easy to lean on the back
It fits the waist and back curve of the human body better, and the sitting feeling is better. When leaning back, the back is stretched and relaxed, which is comfortable and comfortable.

Wrapped sitting comfort upgrade!
The soft-covered armrests are like wings slightly open, and you can feel the soft wrapping feeling when you sit down. It can also help to fix the sitting posture and support the elbows.

High elastic sponge filling, soft and comfortable sitting feeling
The backrest, seat cushion, and armrests are filled with high-elastic sponge, which has good resilience and is not easy to collapse after long-term use, providing comfortable support.

Anti-cat scratch organic leather, durable and easy to care for
The touch is comparable to real leather, soft and silky, easy to handle and durable.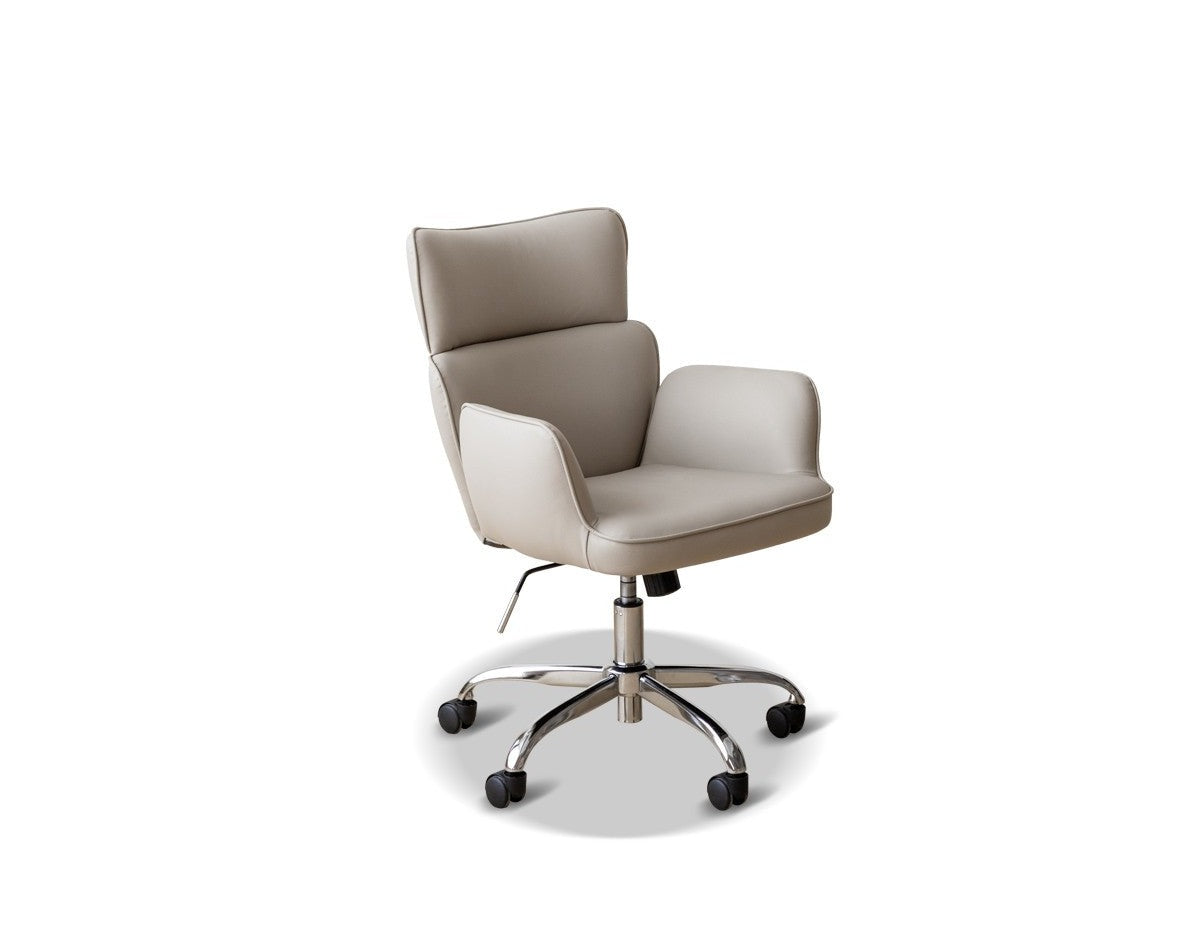 Free shipping 5-6 weeks , Free return


The whole product is made up of 100% pure solid wood,- without any artificial boards, veneer, spliced boards, MDF, particle board, all natural
100% pure solid wood
simple and natural, healthy and environmentally friendly, stable and durable.
This product has no reviews yet.