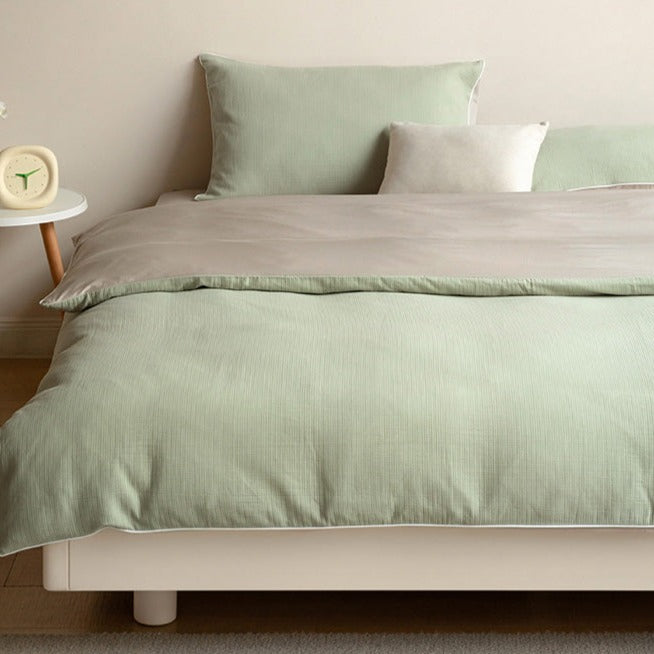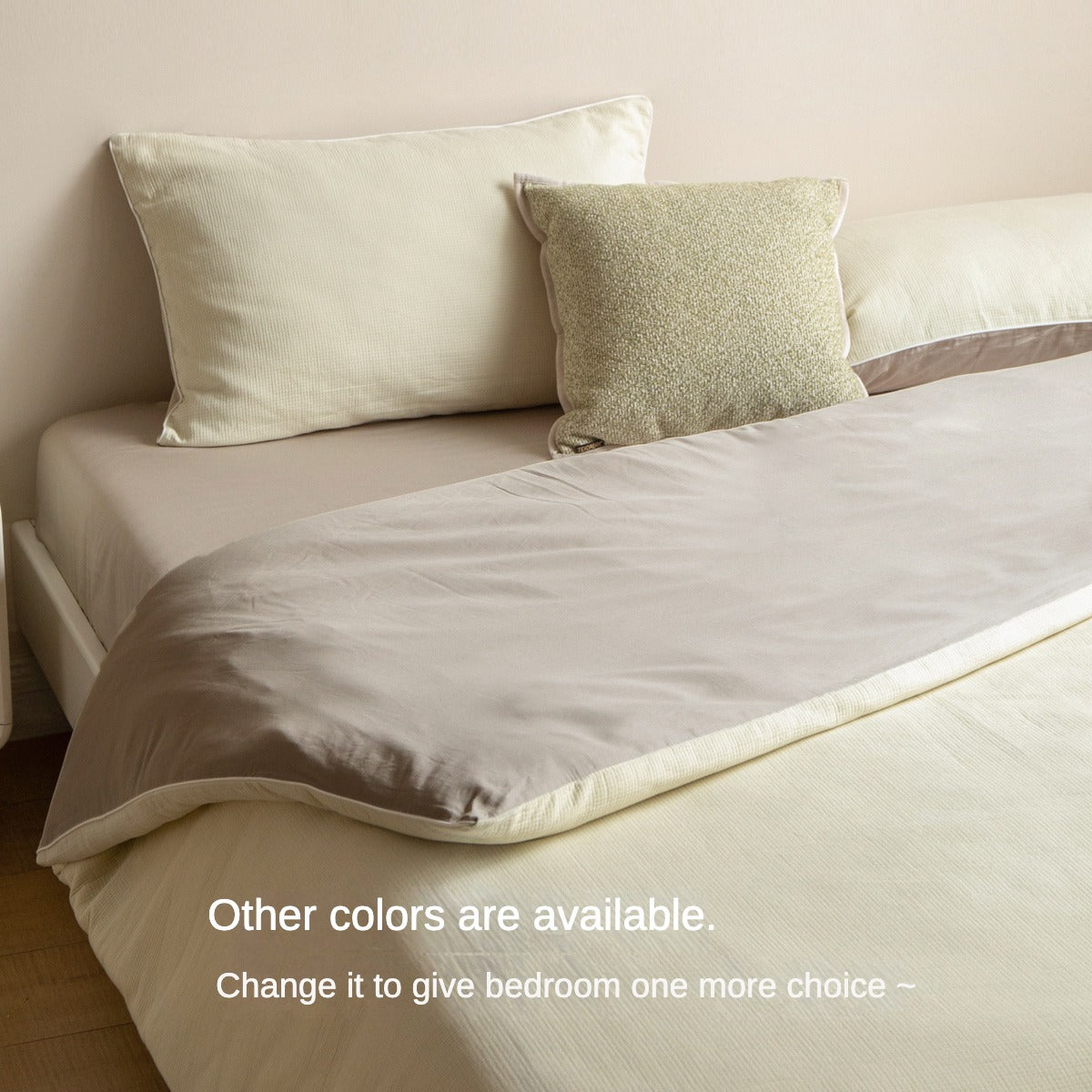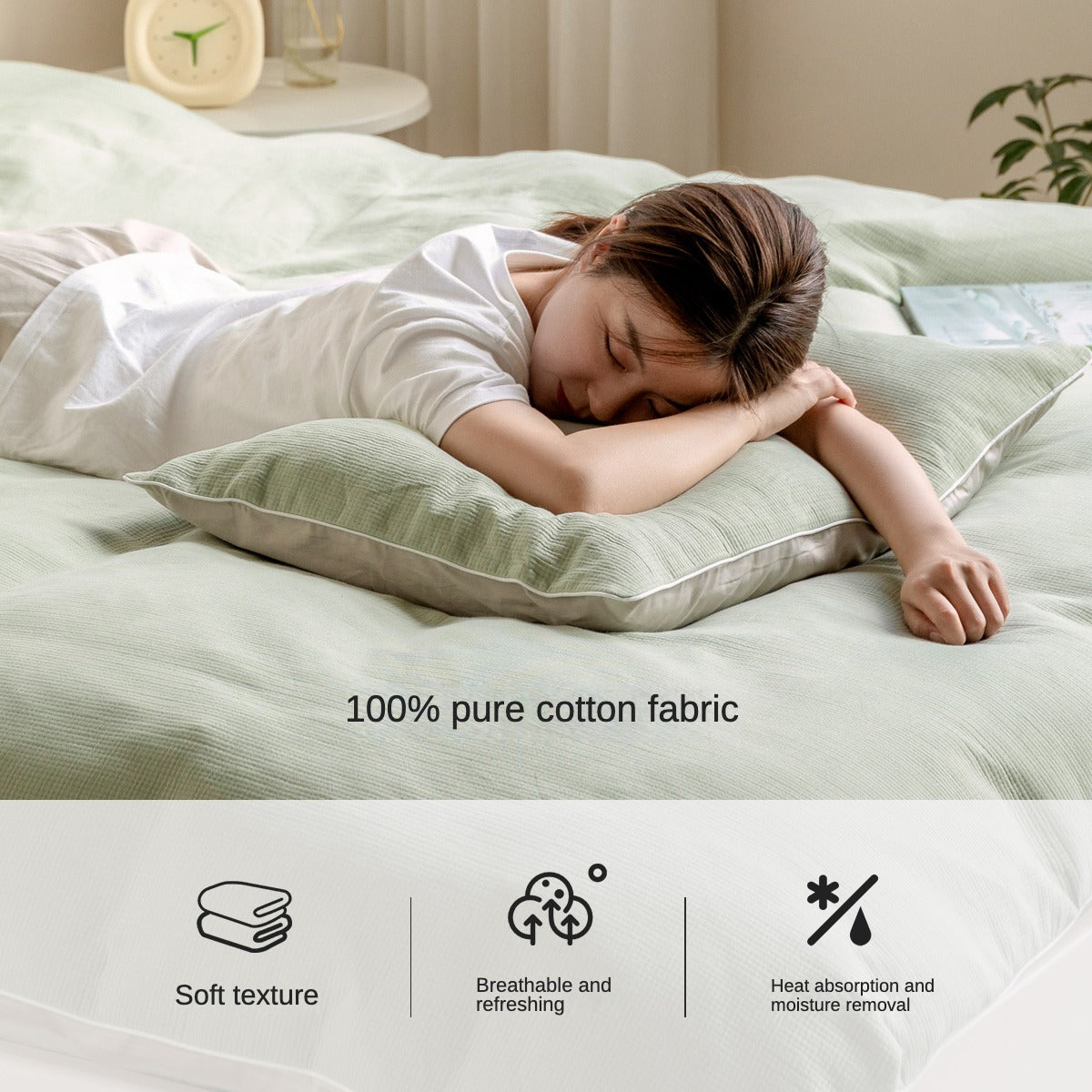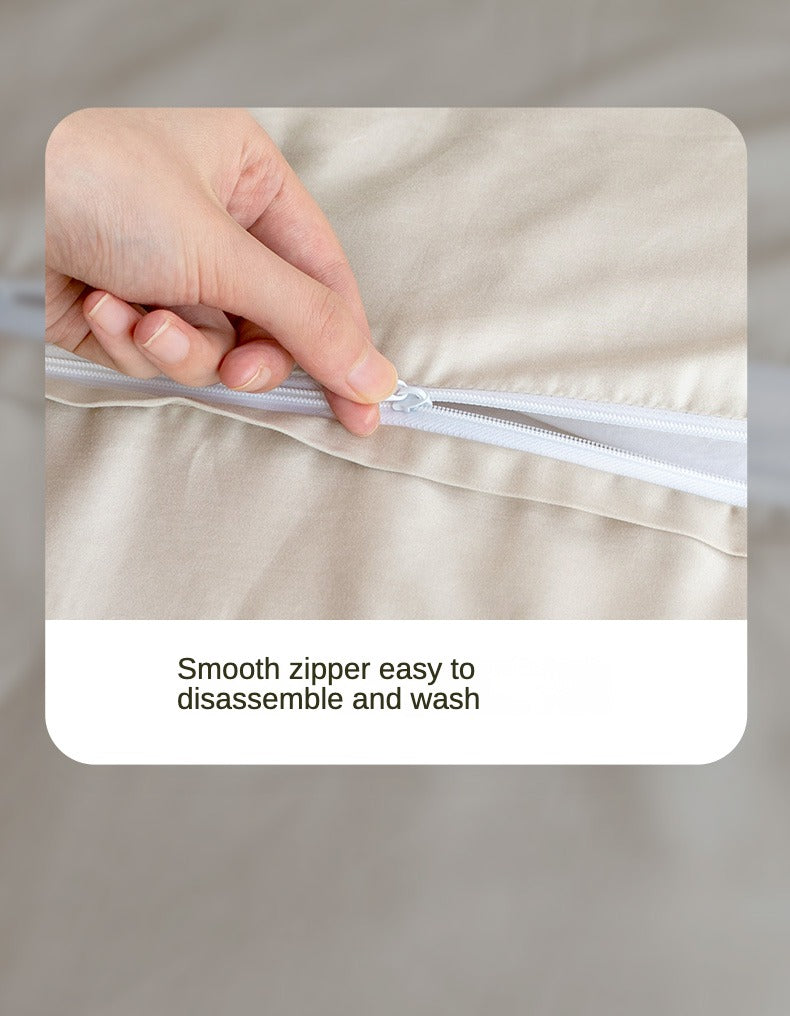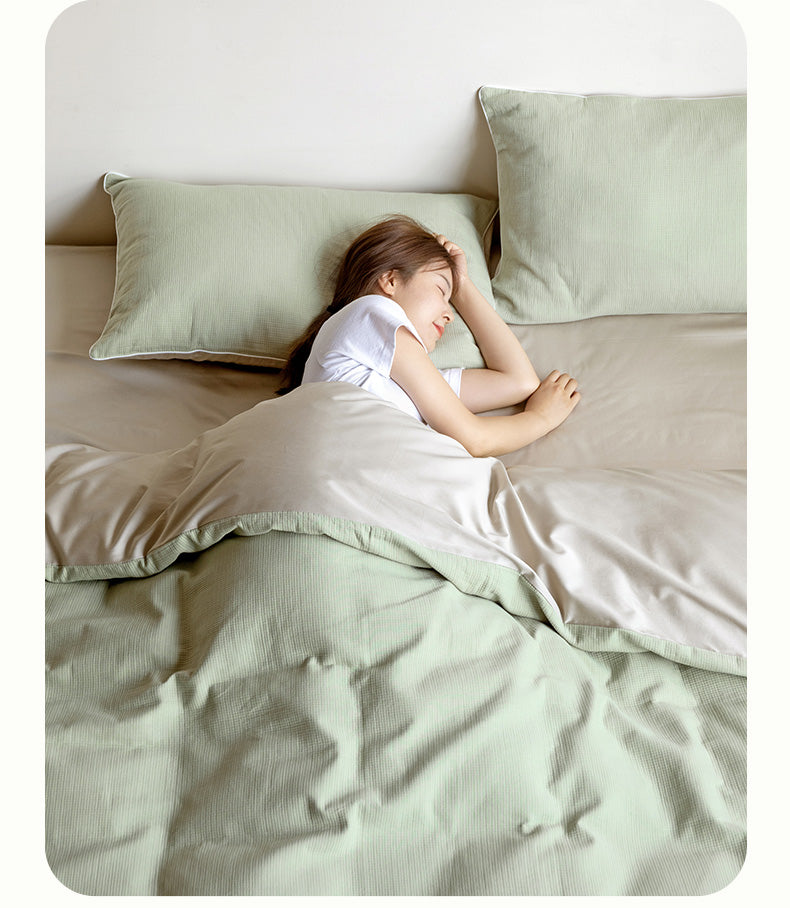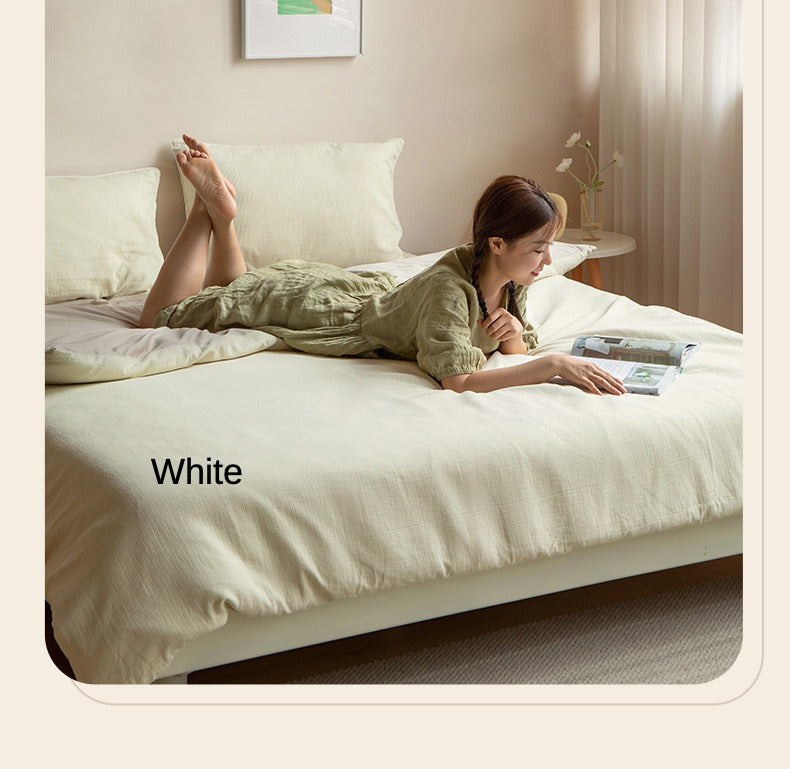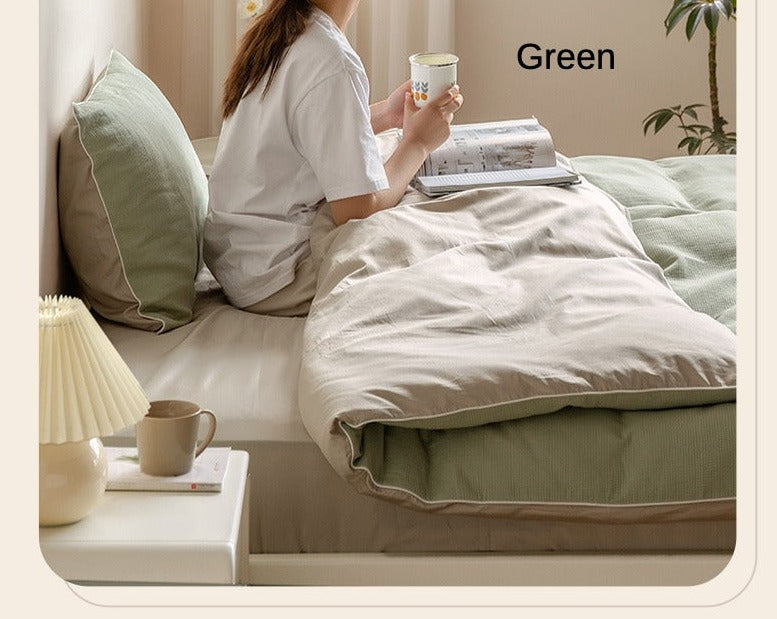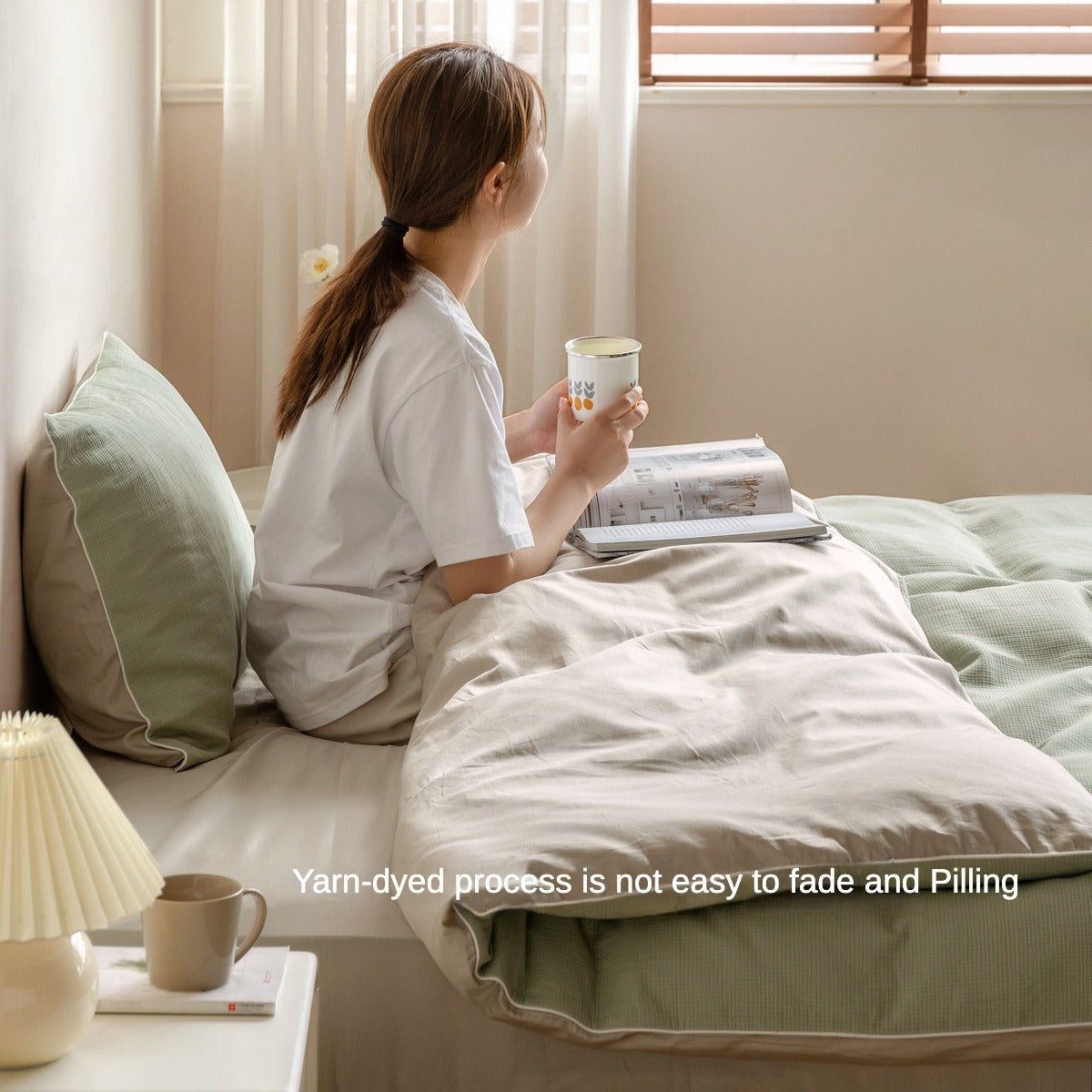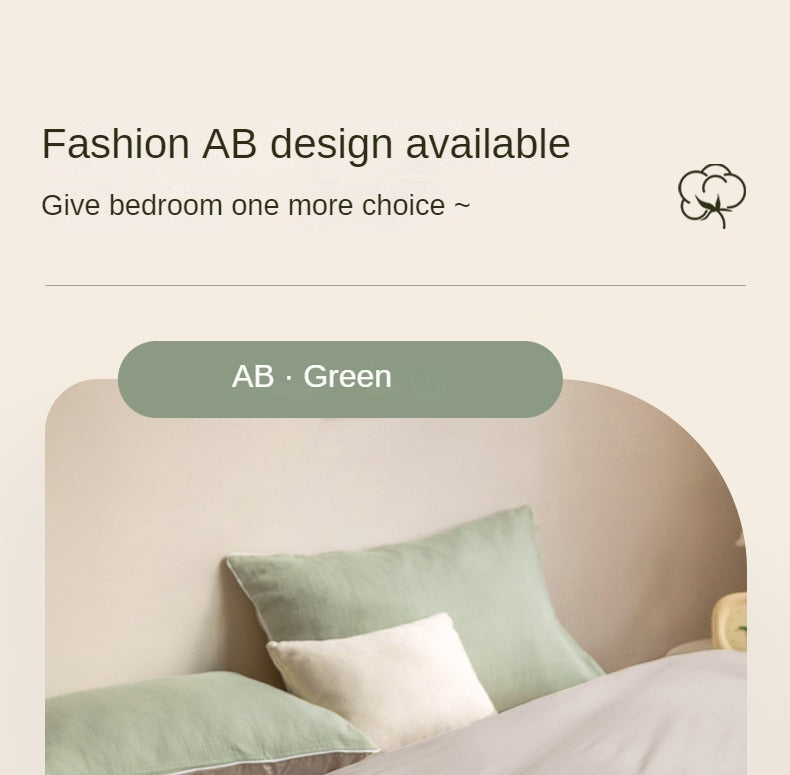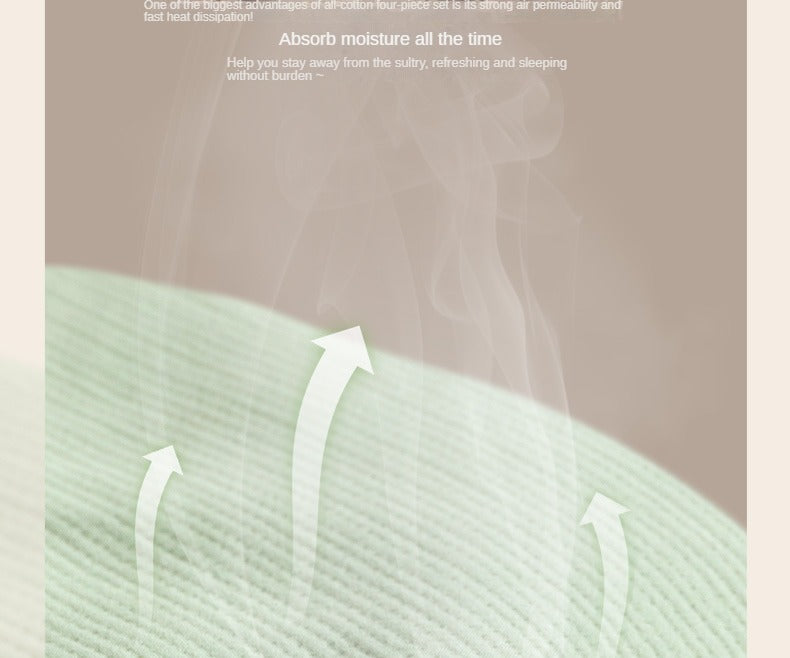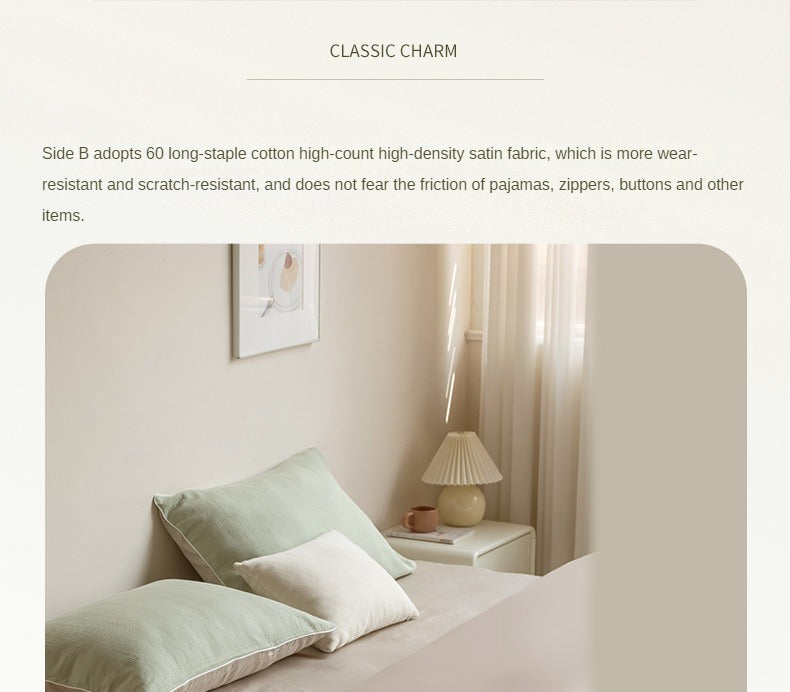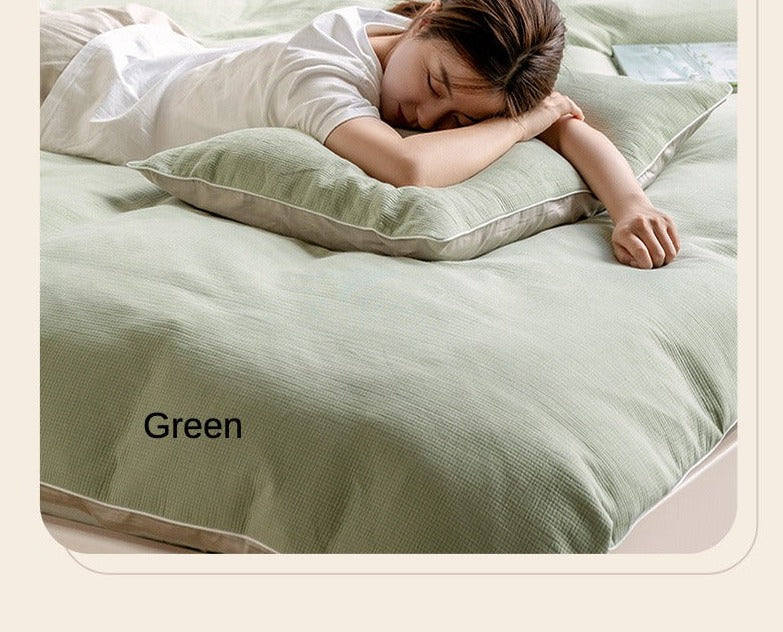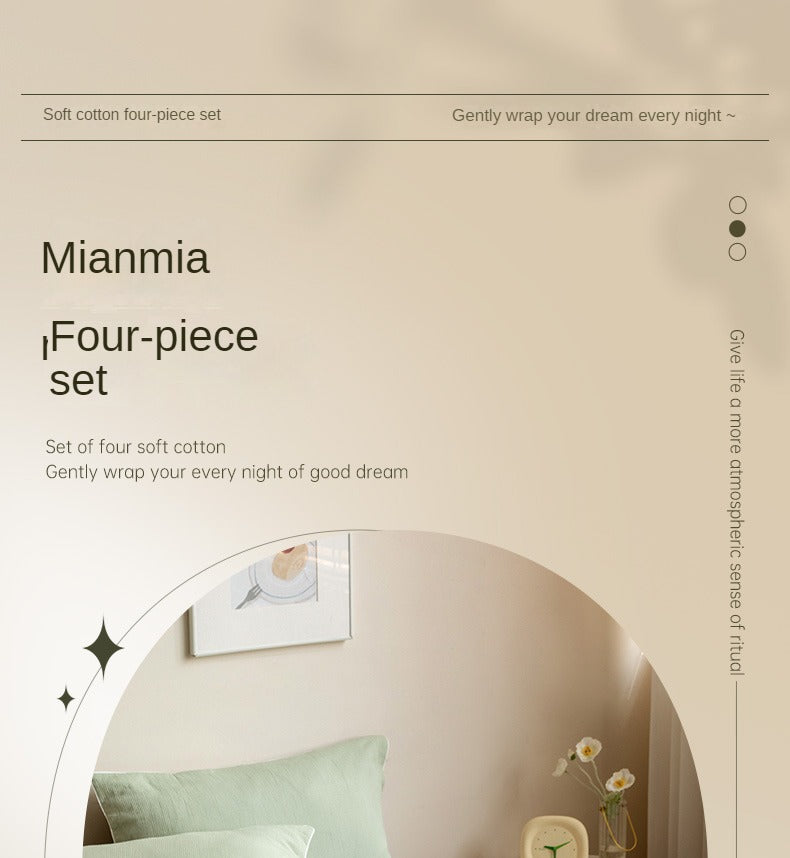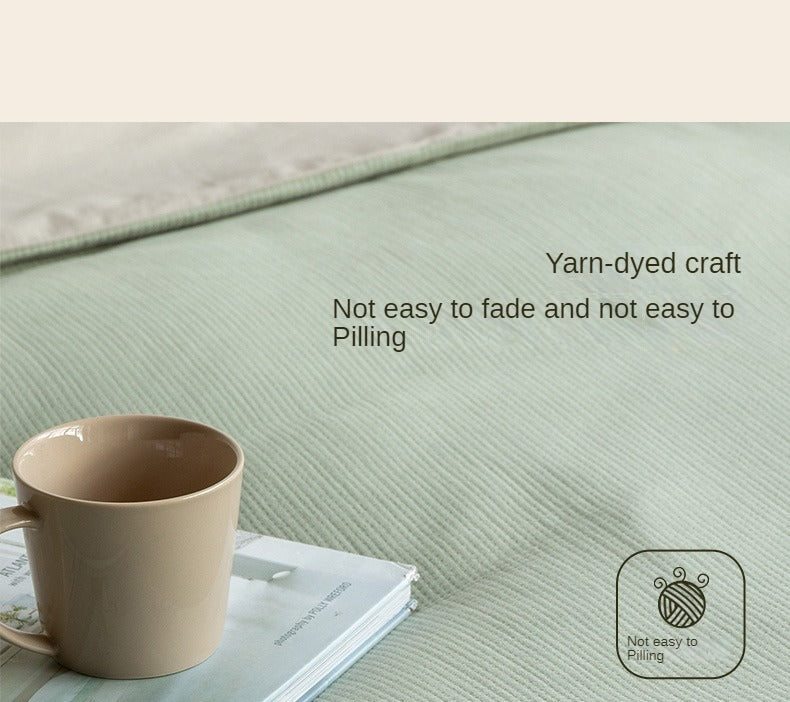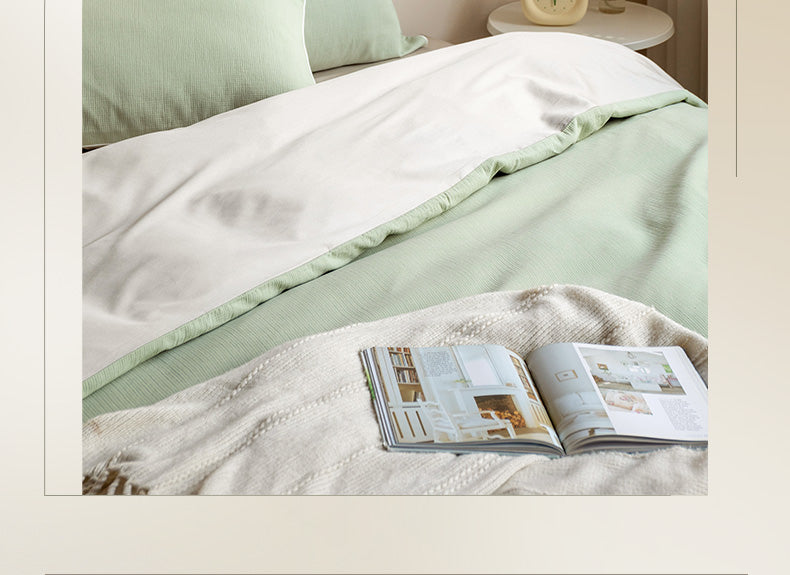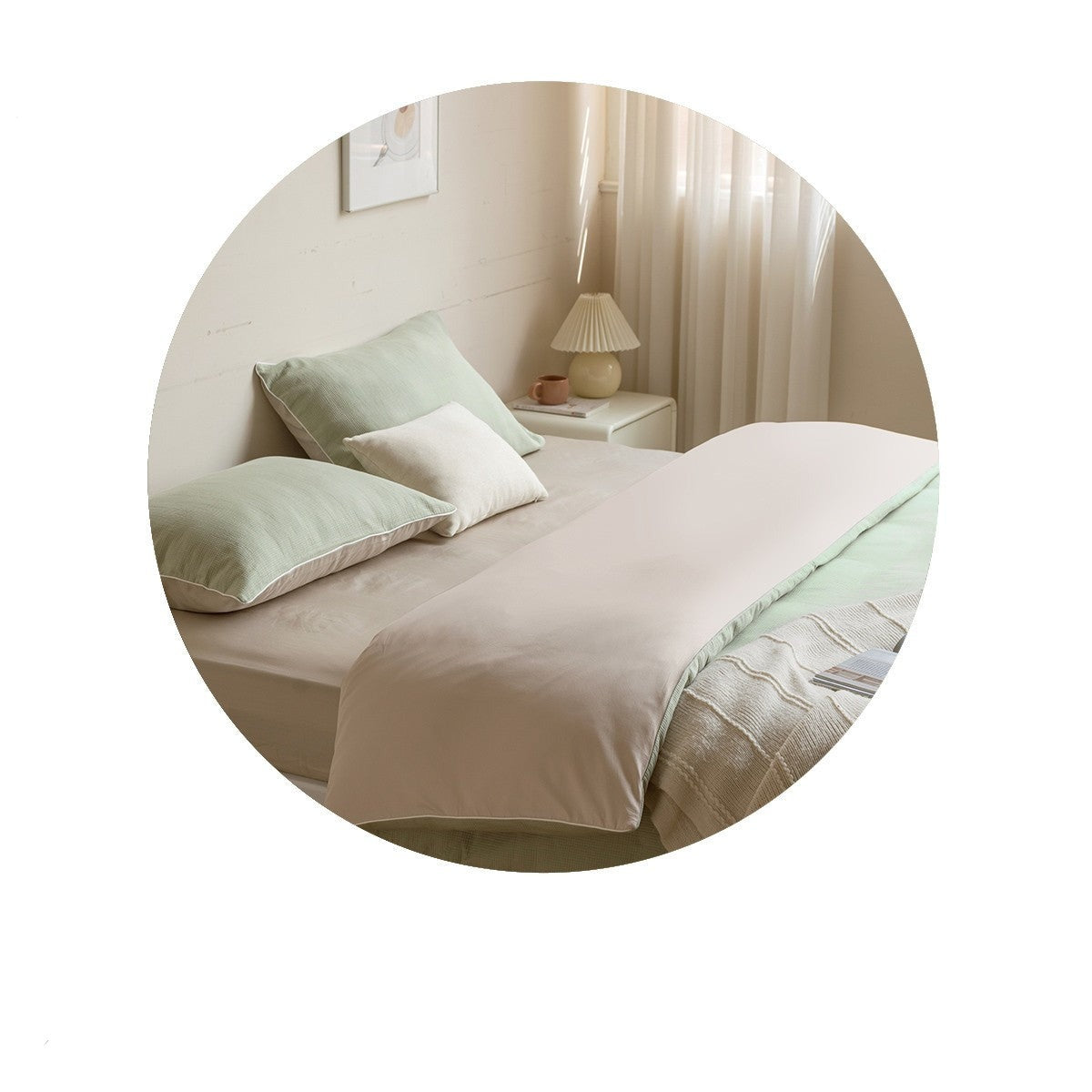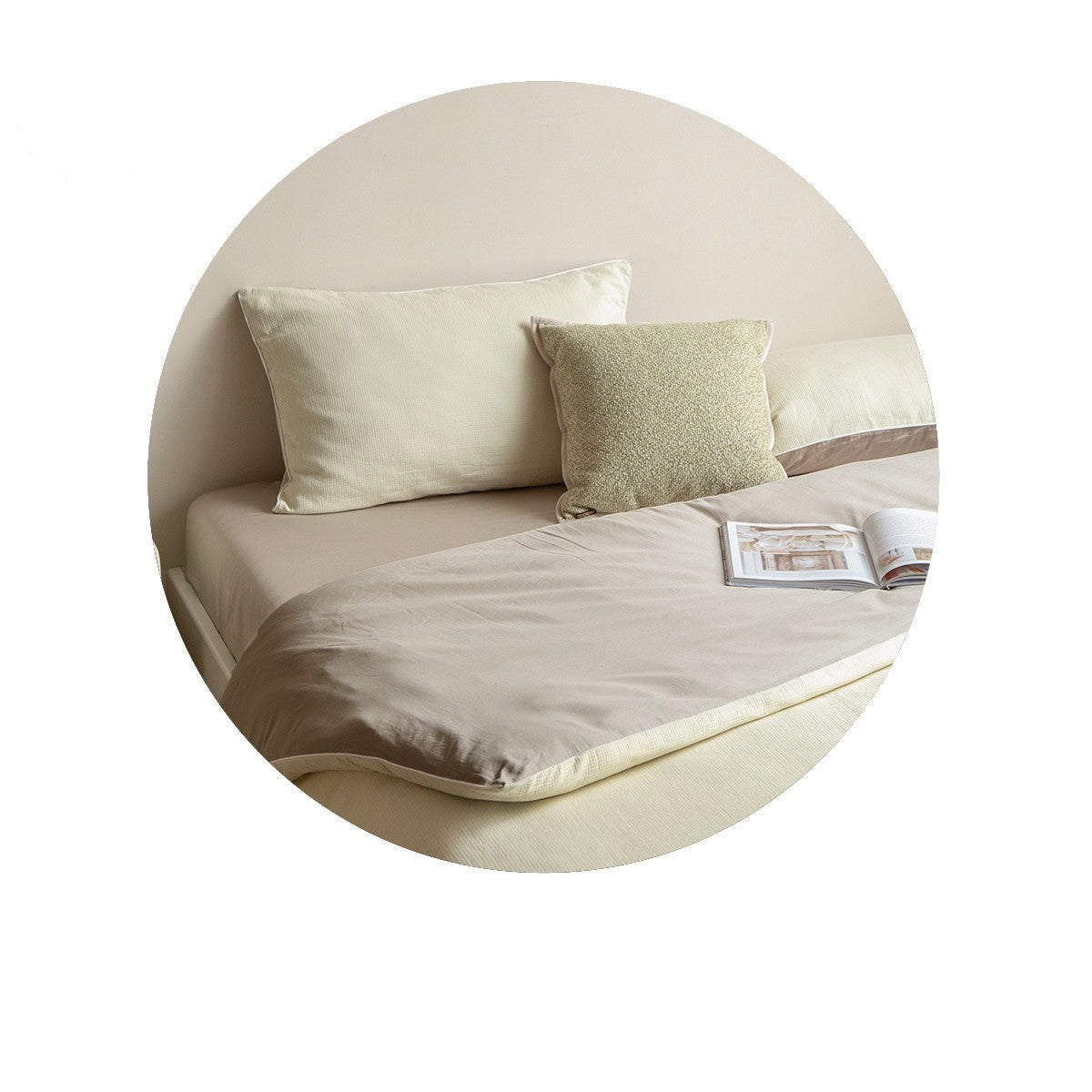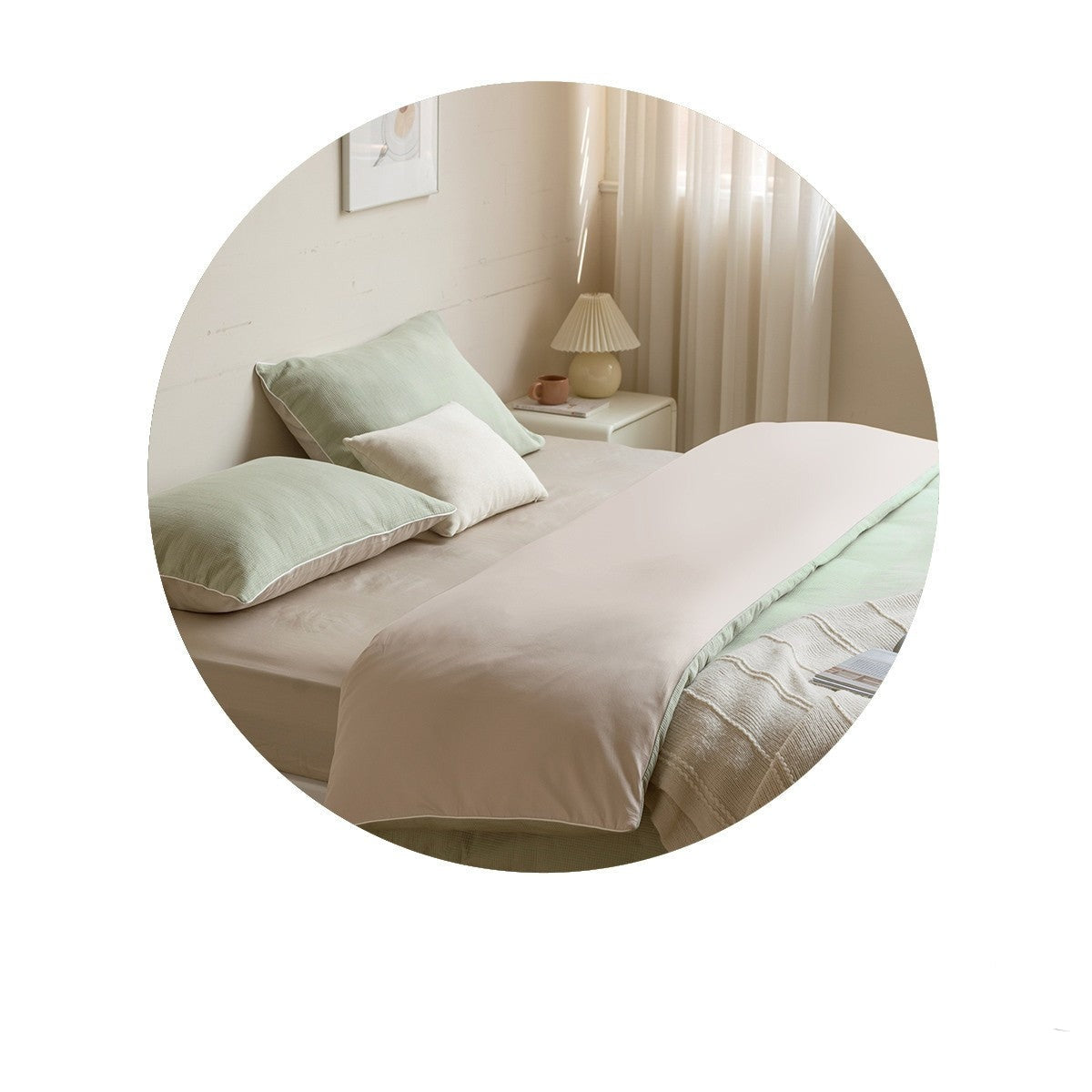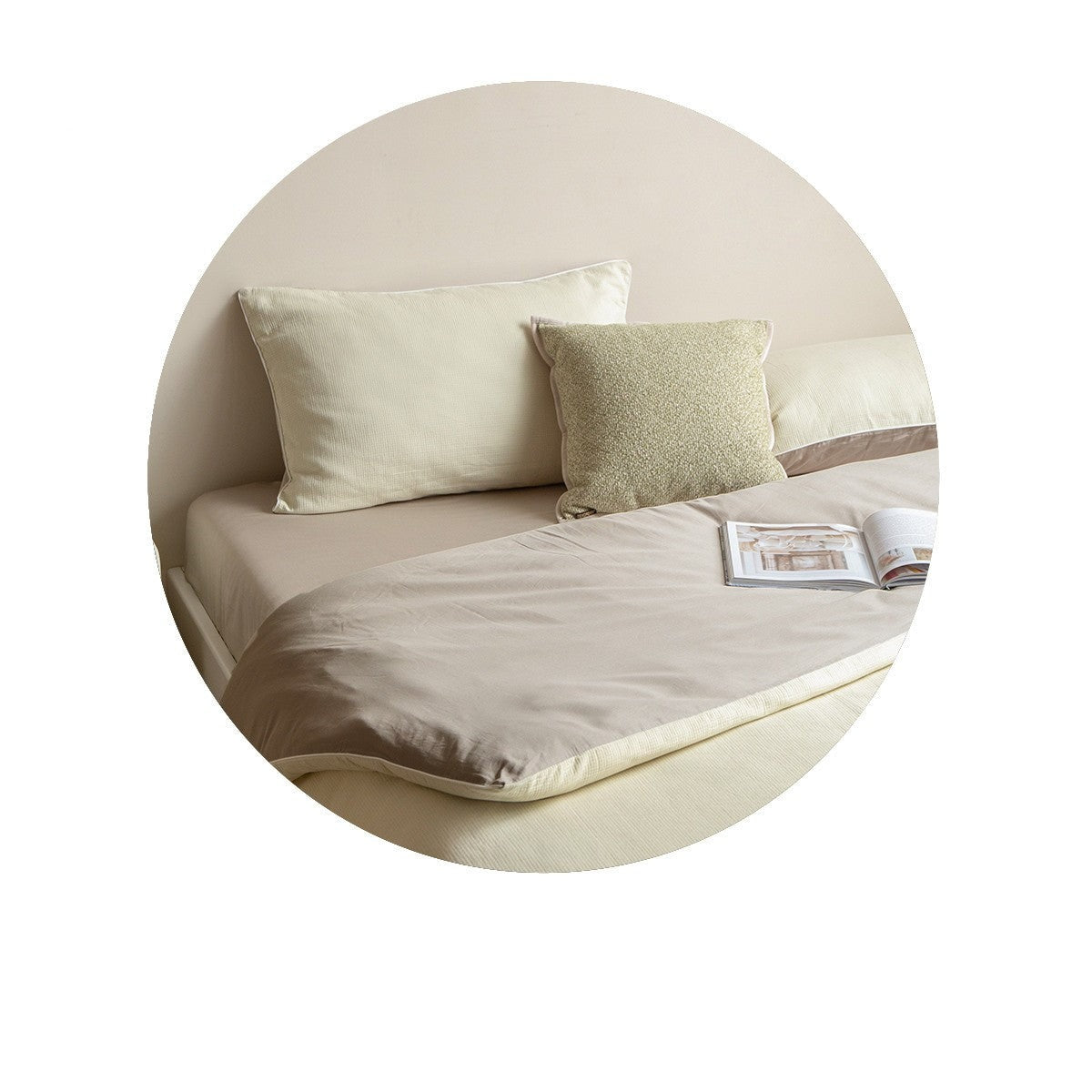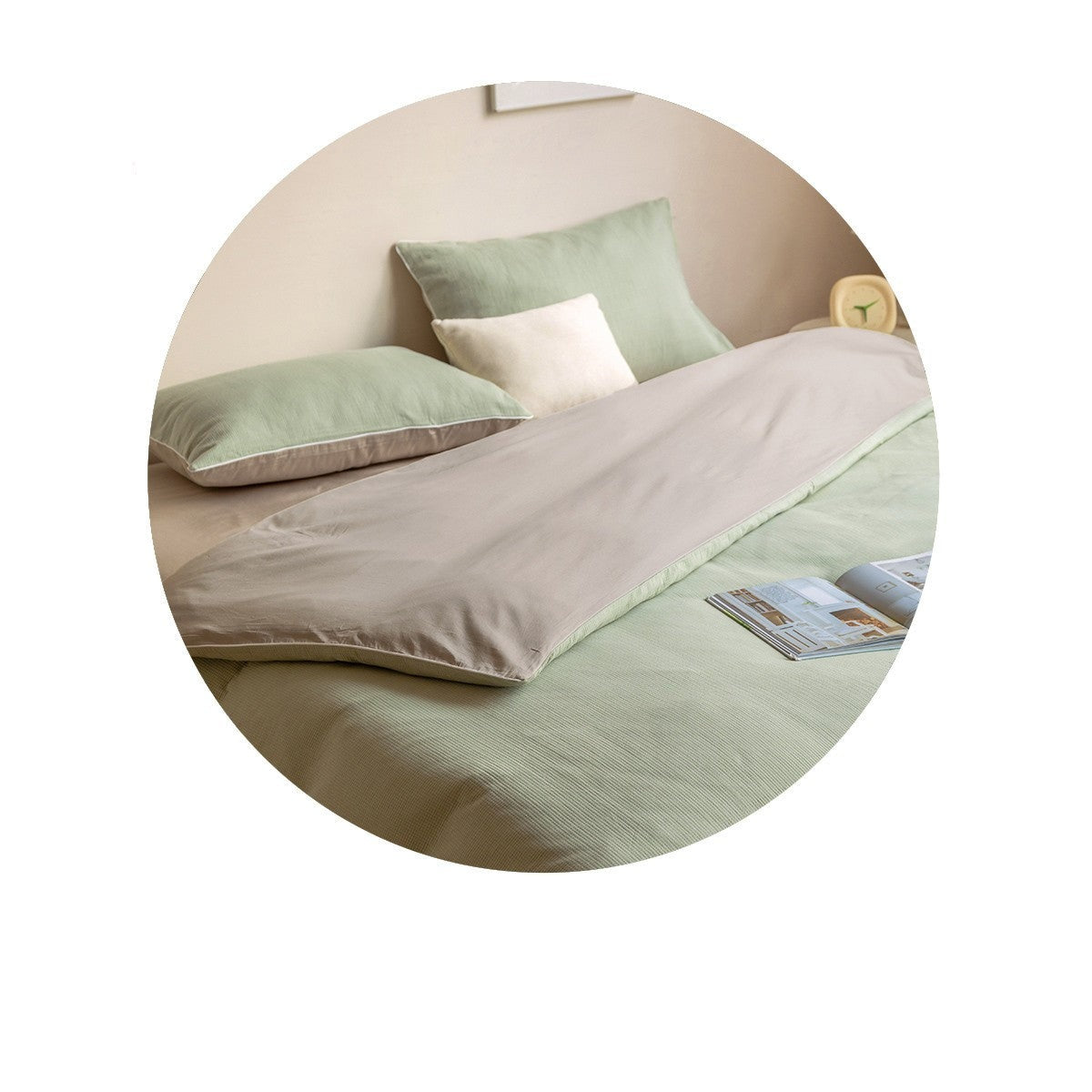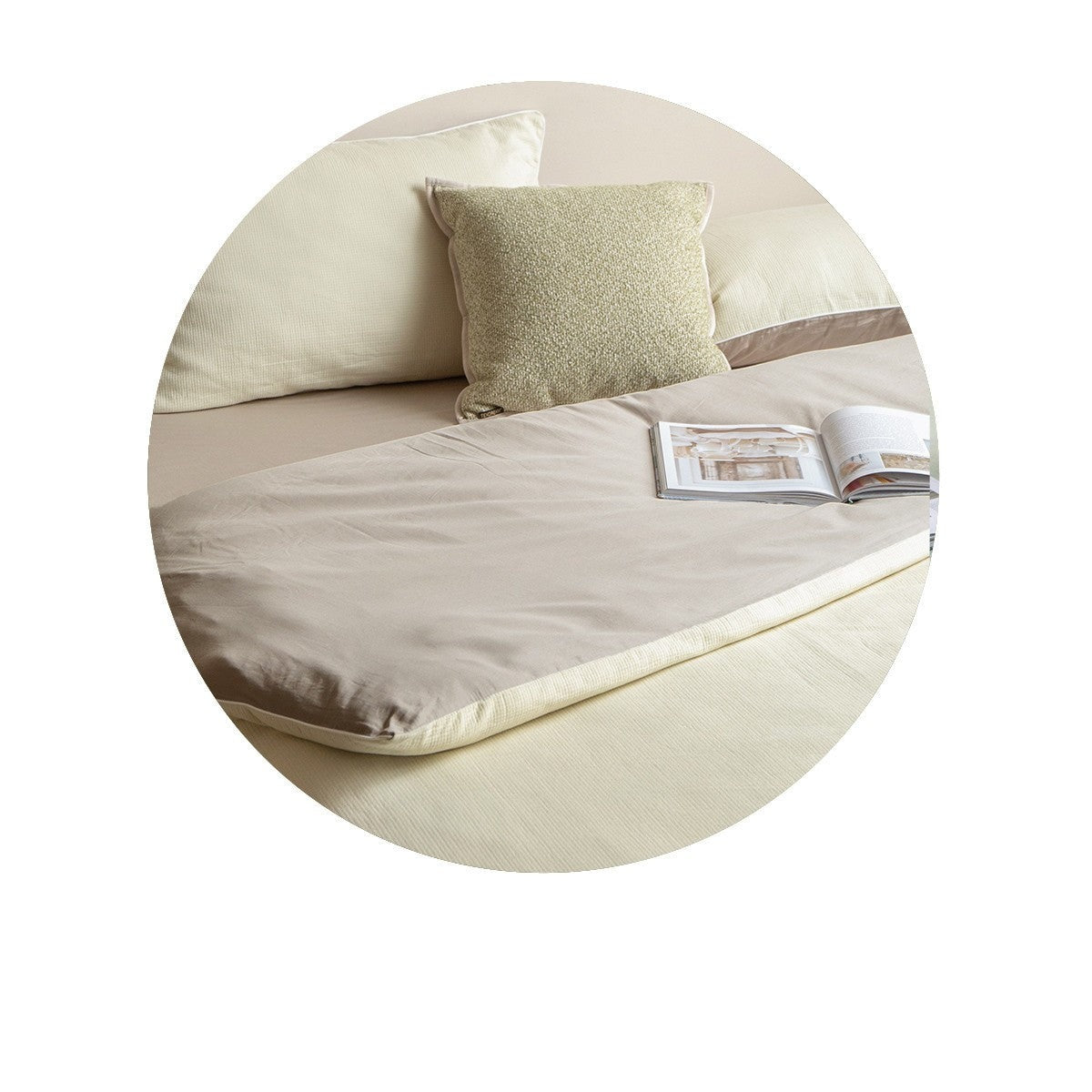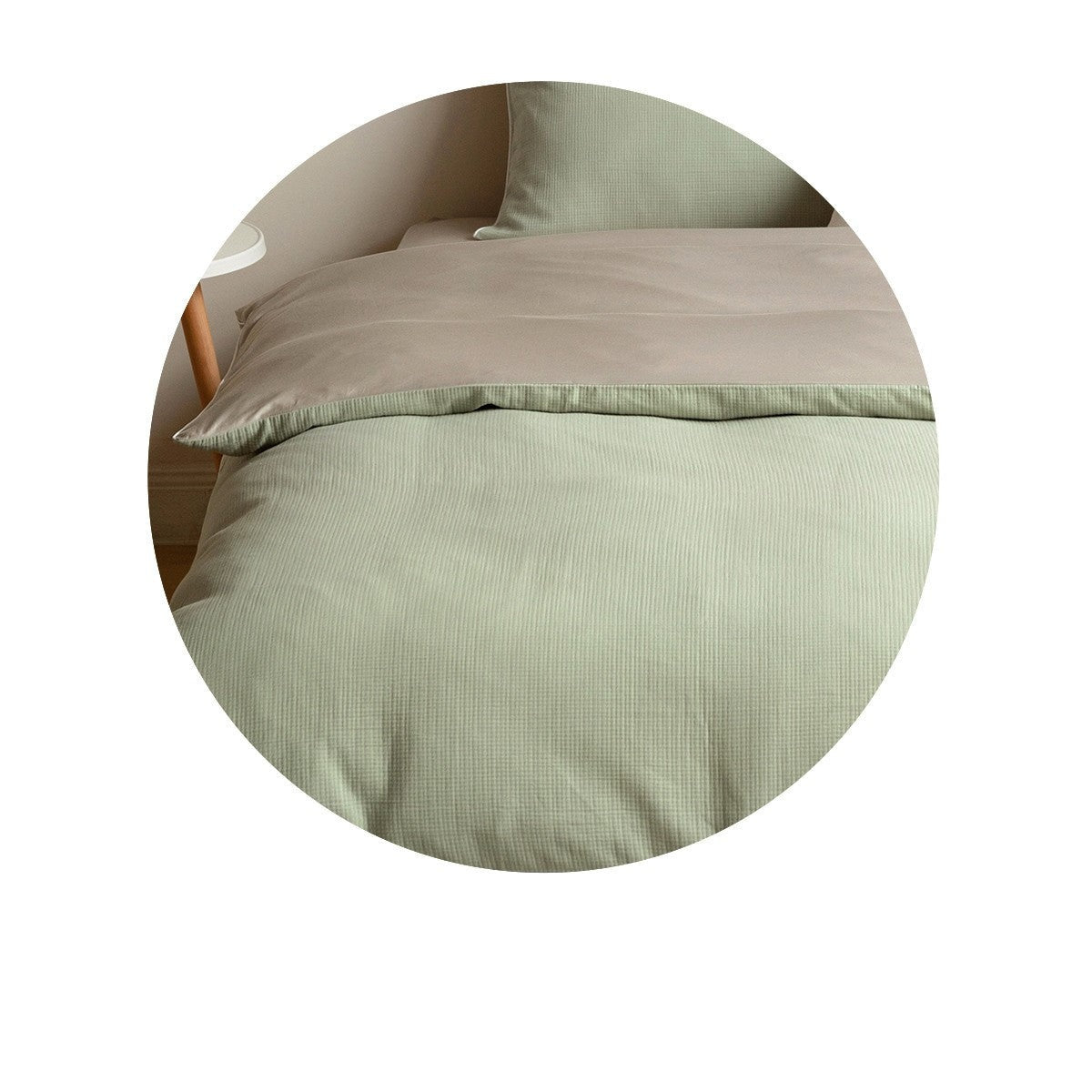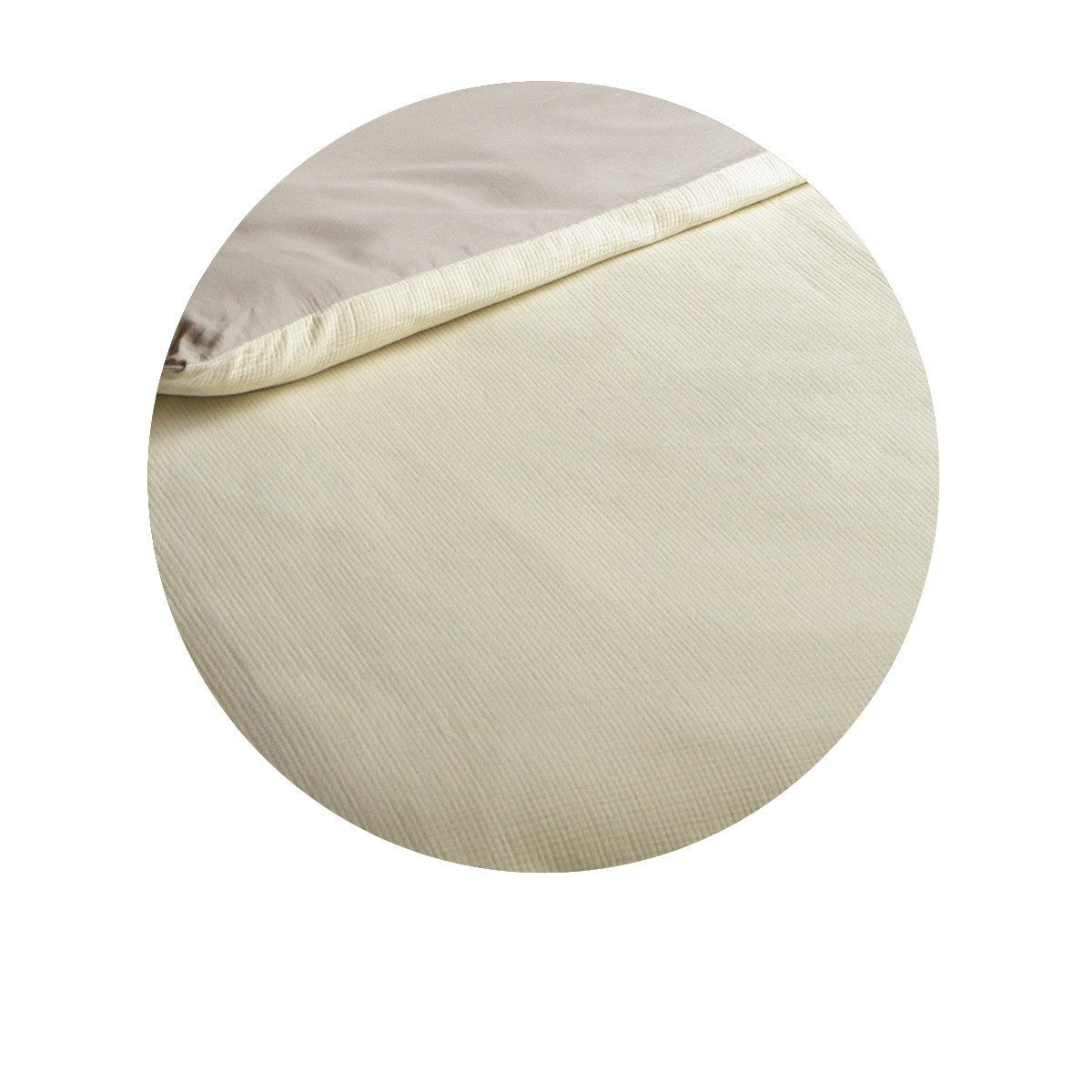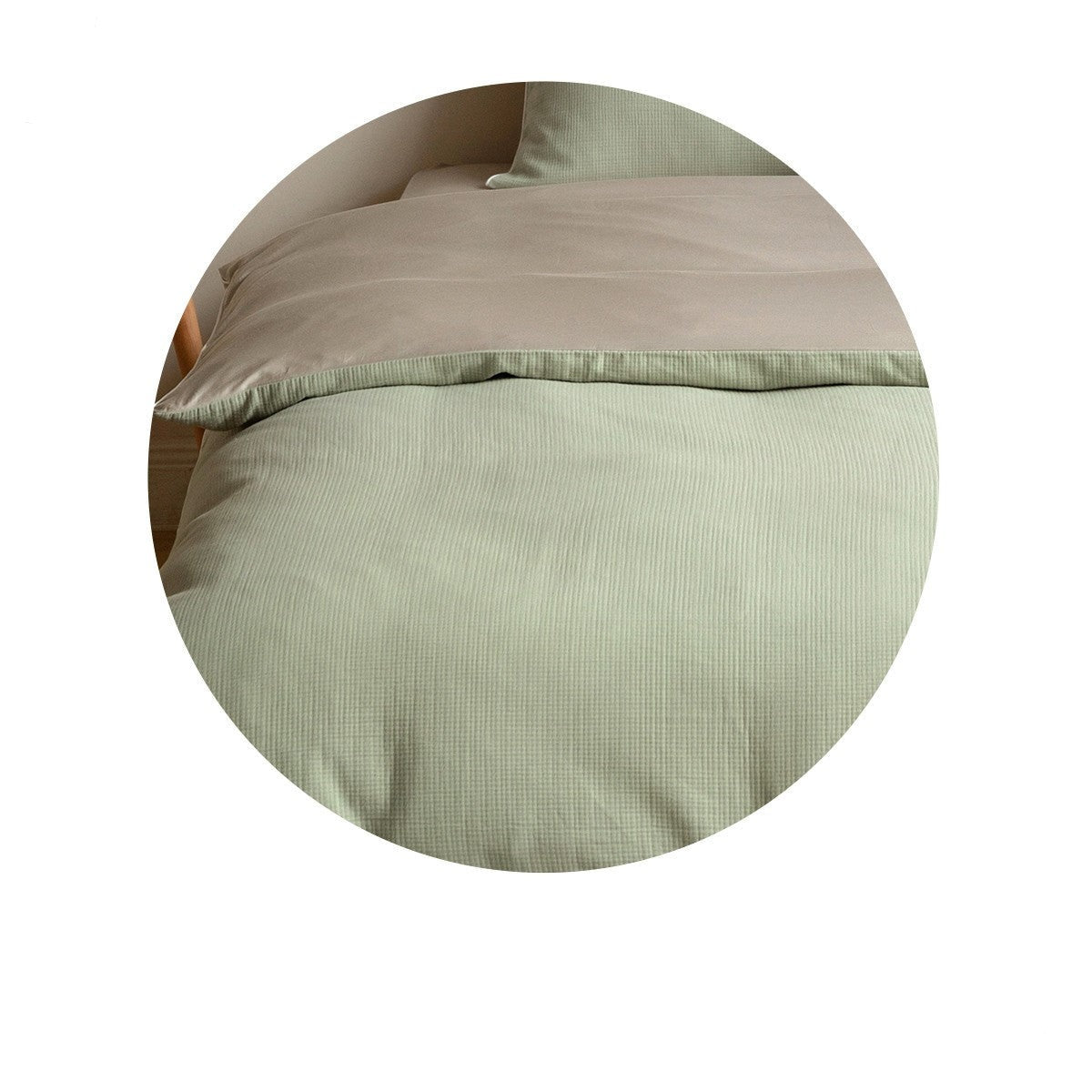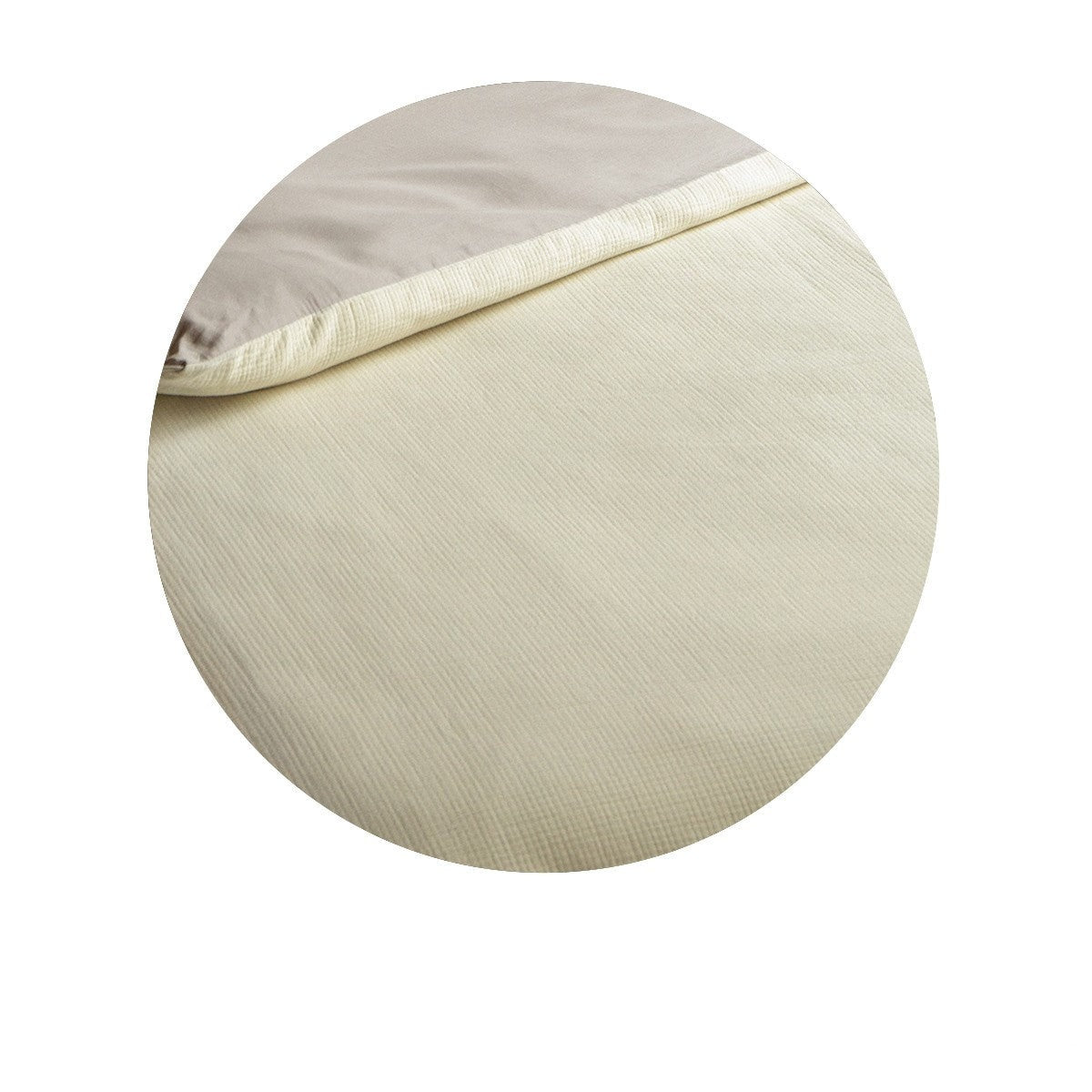 Pure Cotton Four Piece Set, Bed Sheet and Quilt Cover, High Quality Bedding Supplies-
---
The four-piece set is the finishing touch for the bedroom Their matching can make the whole room glow with a warm and comfortable atmosphere, giving people a kind of intimate feeling, making people relax after a tiring day Cotton four-piece set is soft and comfortable

Maintenance ·It is recommended to wash with water for the first time During daily washing, do not pour detergent directly on the fabric, pay attention to dilution. It is normal for pure cotton to wrinkle after washing. Please smooth it in time after dehydration and lay it flat to dry When using other disinfectants such as 84, do not soak for a long time Do not directly contact desiccants, insect repellents, etc.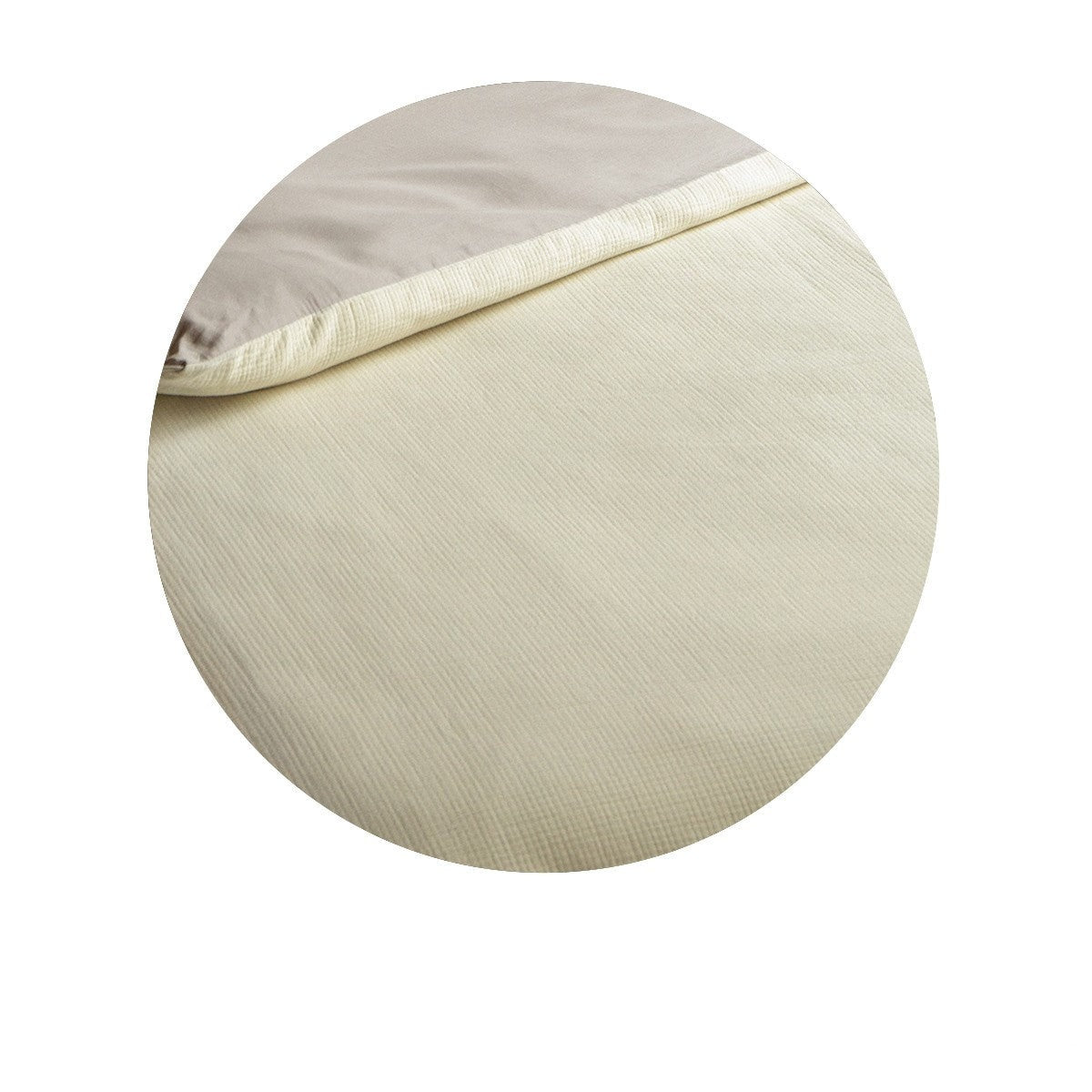 Free shipping 5-6 weeks , Free return


The whole product is made up of 100% pure solid wood,- without any artificial boards, veneer, spliced boards, MDF, particle board, all natural
100% pure solid wood
simple and natural, healthy and environmentally friendly, stable and durable.
This product has no reviews yet.